He is probably one of the most iconic "super villain" in the X-Men Universe – the very powerful mutant that can manipulate magnet and its force – Magneto.
Today's quick review is a bout the Amazing Yamaguchi Revoltech No.006 Magneto figure. This review is brought to us by Hubbyte Toy Store.

What I really like about this set would be the box, the box sets the mood of the entire figure line – that it's all about a comic book character. You can see from the design and artwork that they lifted their inspirations from call outs and comic book sketches. The good thing about some of the call outs are actually usable – you can cut them to use as an accessory if you plan to take photos of your Revoltech figure.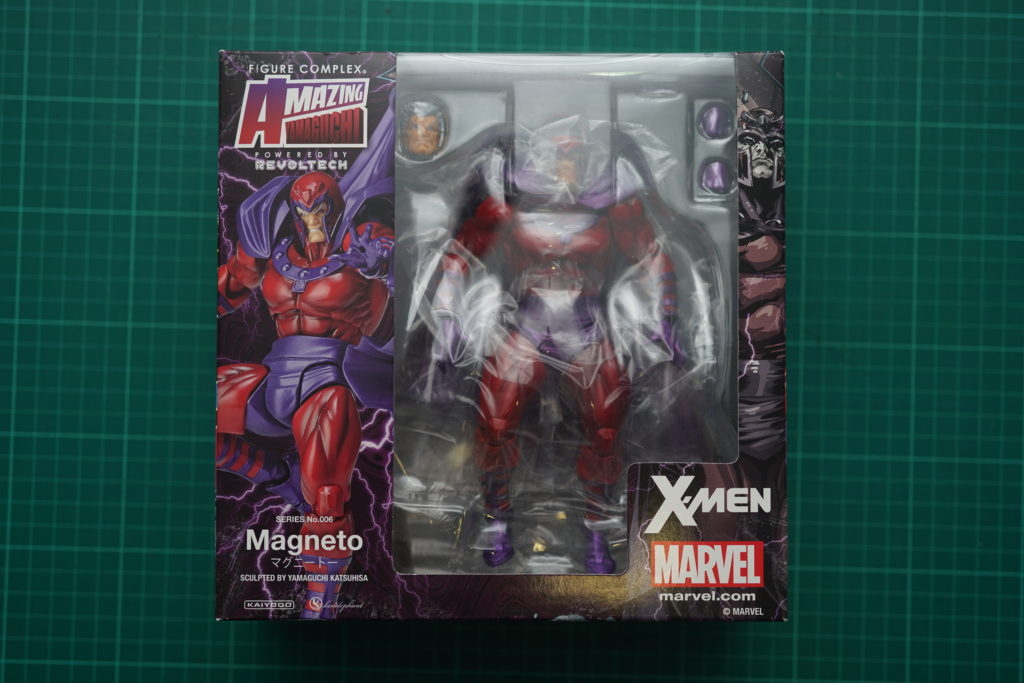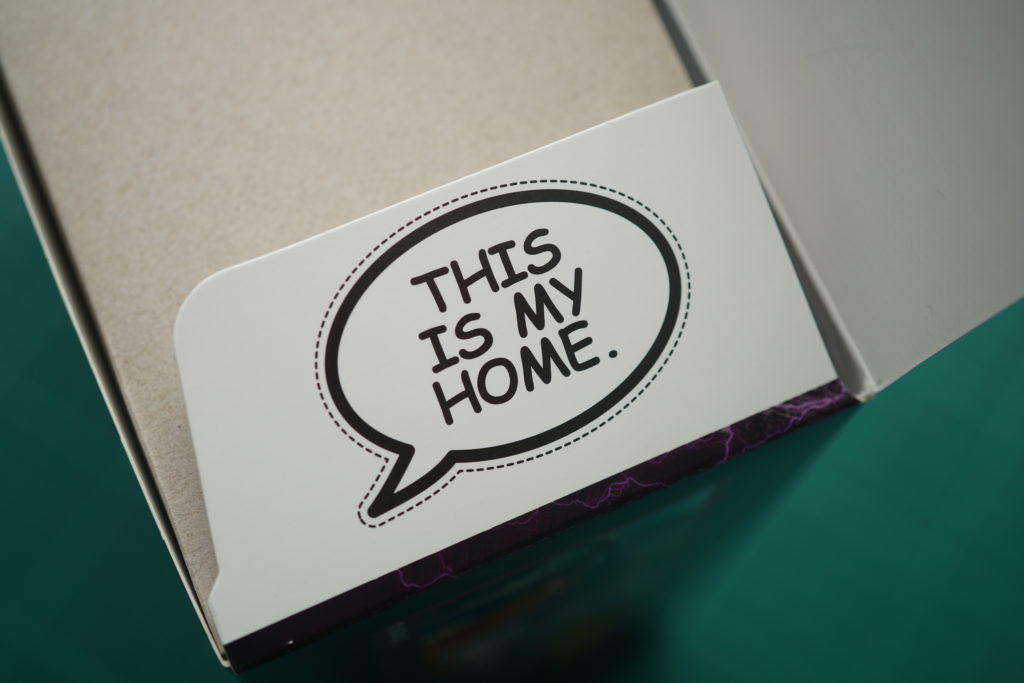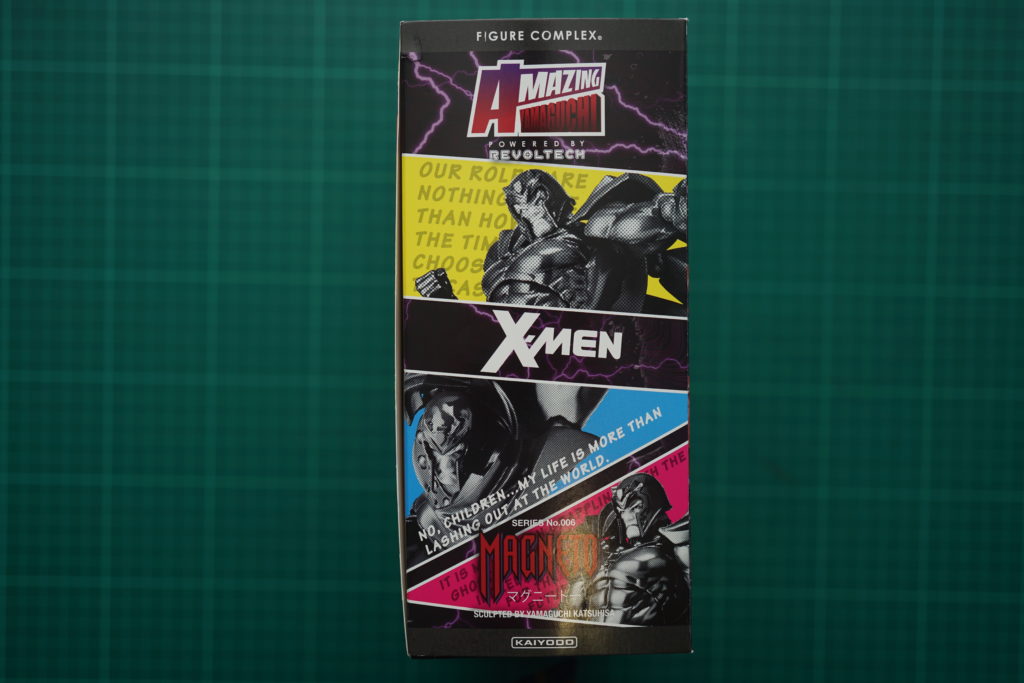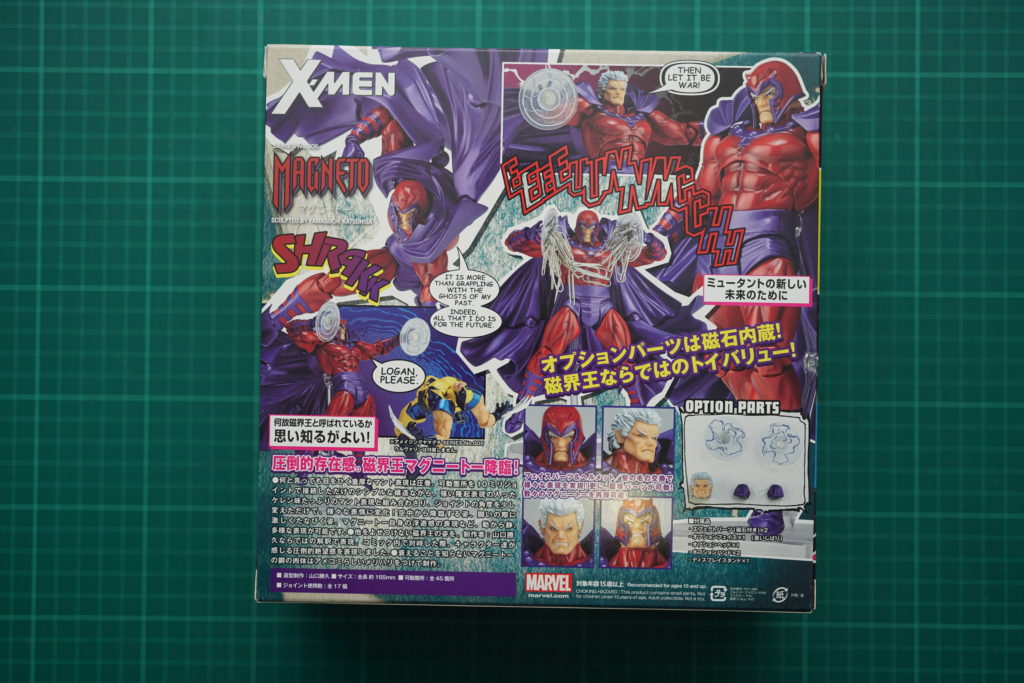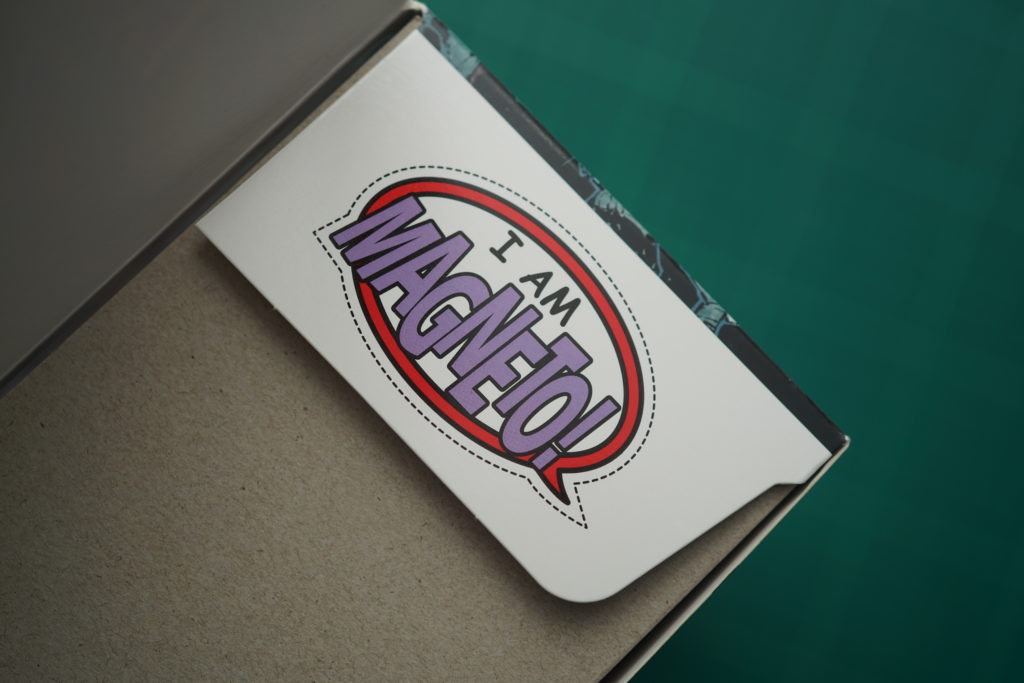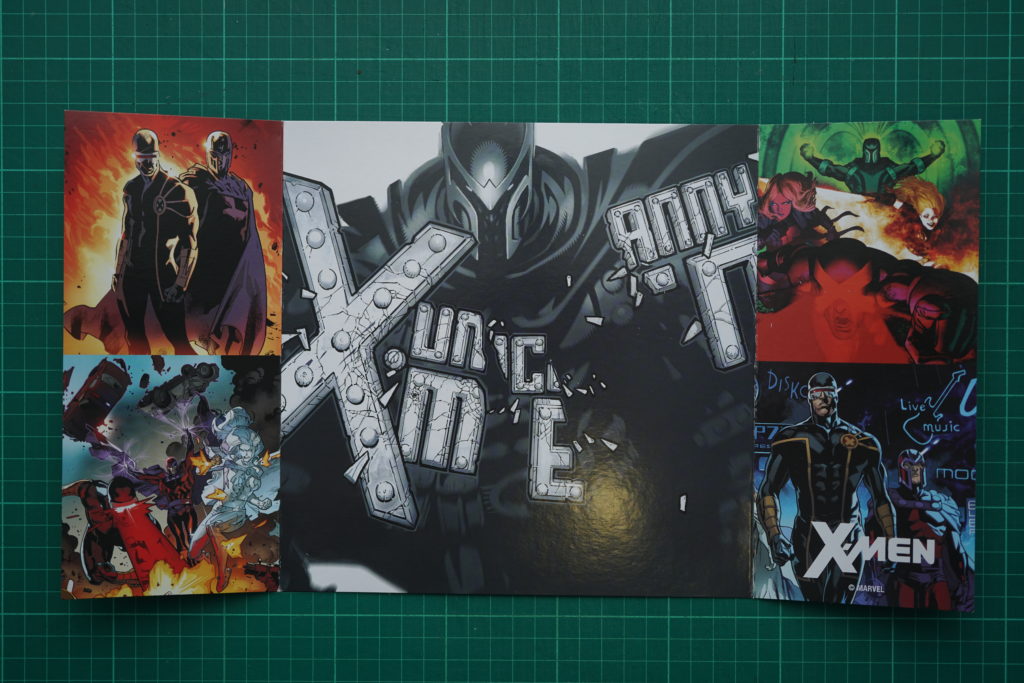 The figure has a set of accessories from interchangeable hands, interchangeable head, cape. figure stand, magnetic force effect and spare pegs.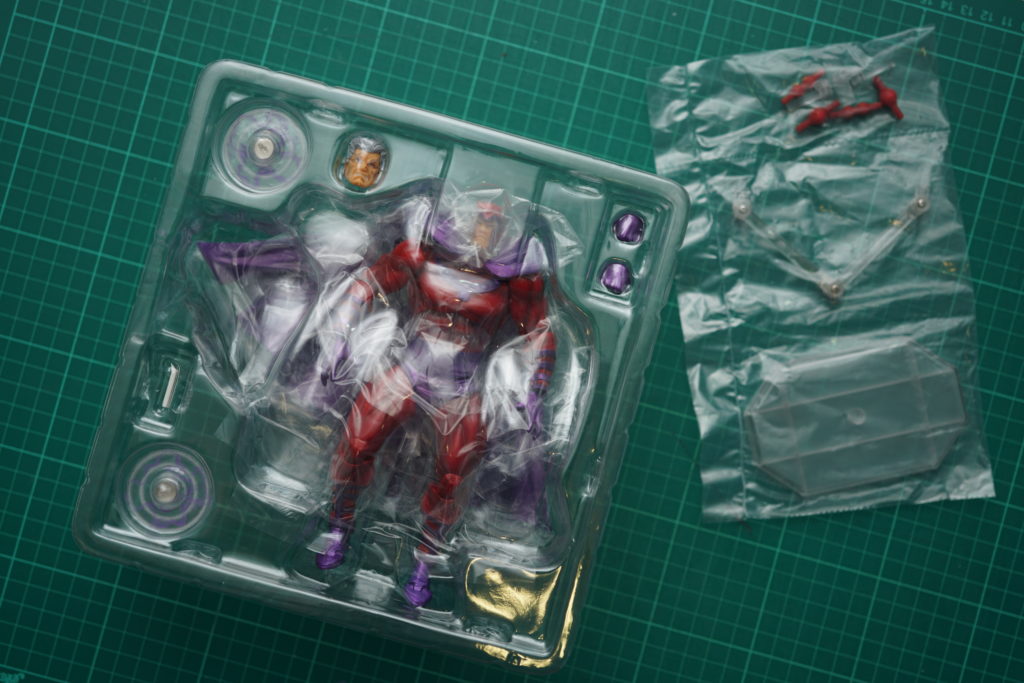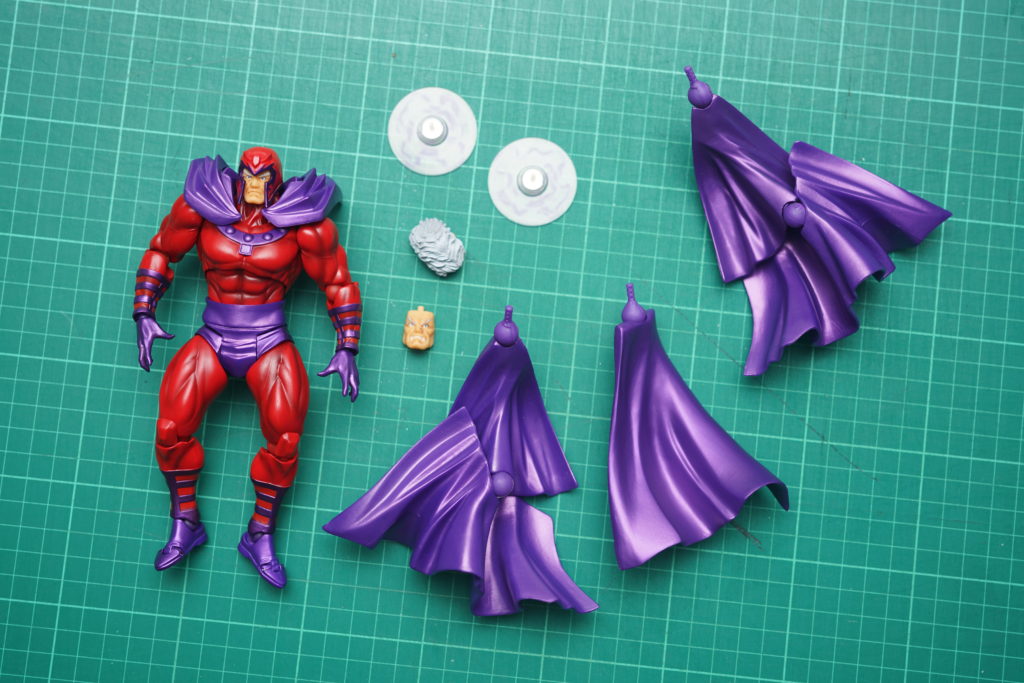 The figure comes with a lot of plastic protection around most of its joints – some are easier to remove, others are harder especially if there would be excess plastic that would get stuck to the joints – this mostly happens in the bigger parts of the figure.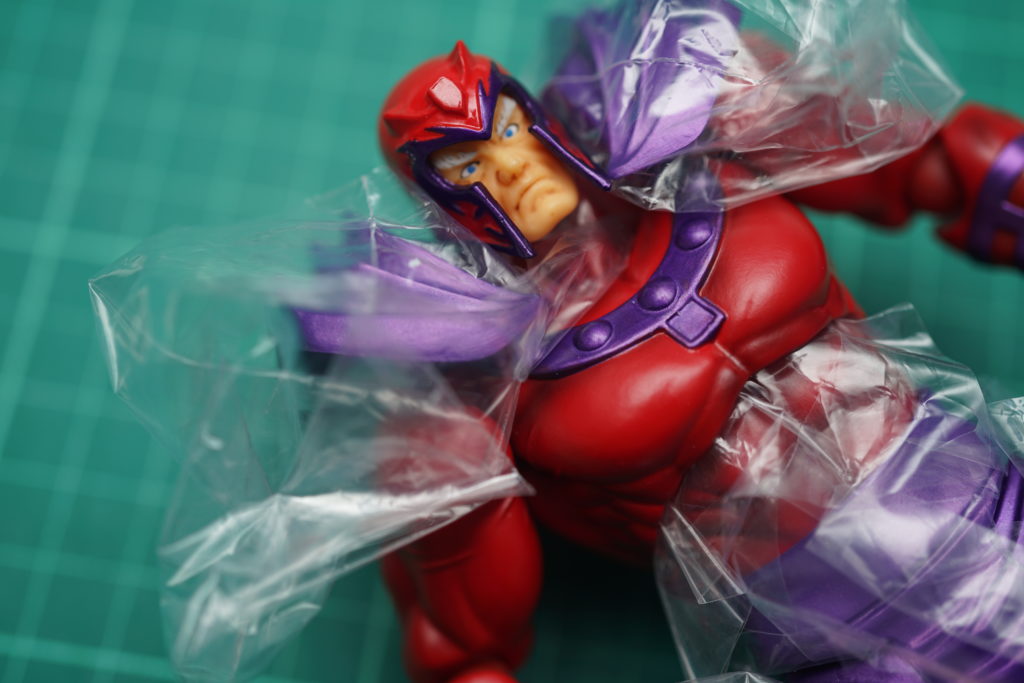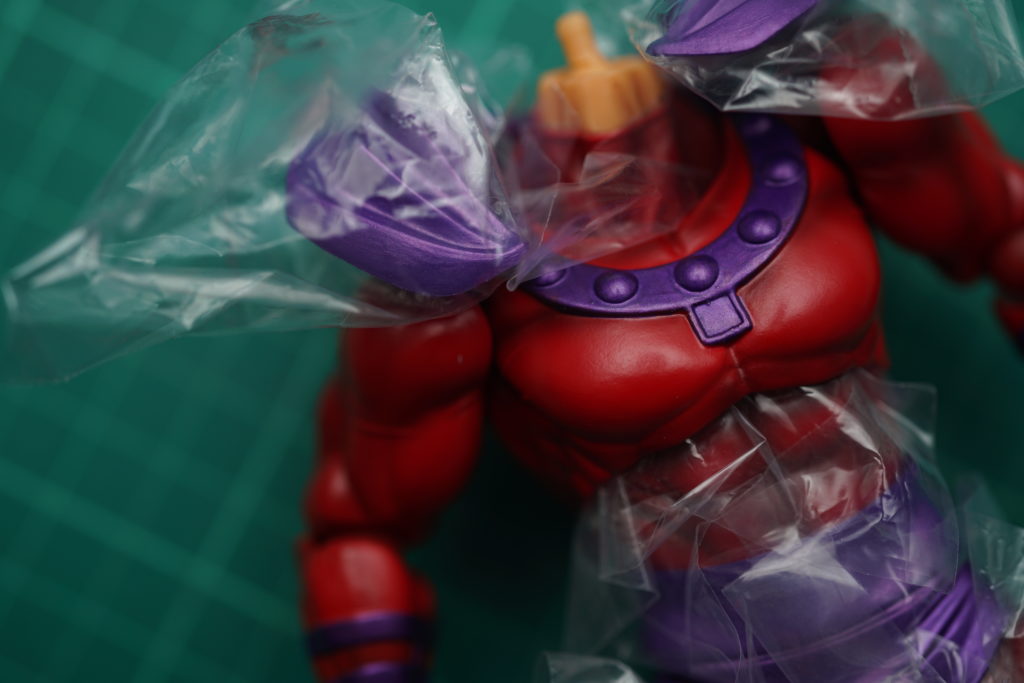 The connecting pegs for most parts are cylindrical peg connectors – different from some figure which uses ball pegs although the ball design is for the figure movement. I like how they added a small design detail on the pegs – a design that has an X mark, very similar to the X-Men logo. This peg also clicks when you move it front and back. You'll hear the clicks when you move the torso.
The set includes three part capes that you need to stick on Magneto's back part – you'll also have an option to whether stick it under or at the back of the cape. I have some issues on the cape – first it is hard to fit into the back of the cape and second would be that it's relatively heavy for the figure – it makes it hard to pose without the aid of a figure stand.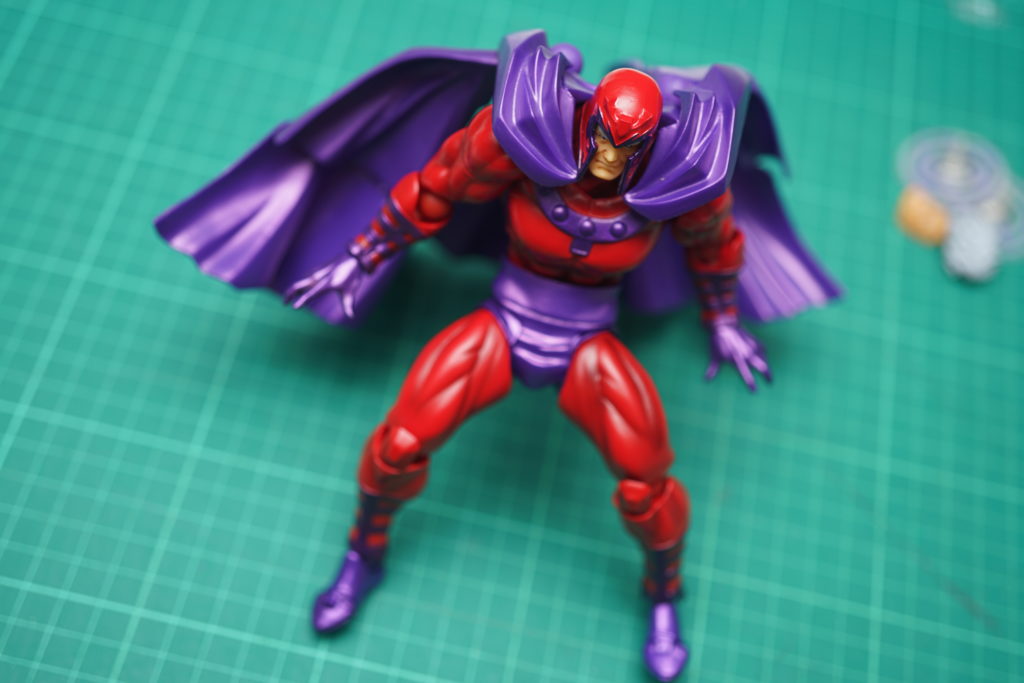 As you can see, the caps has articulation – this was made so that the figure would have more dynamic poses but for me it makes it even harder to pose Magneto.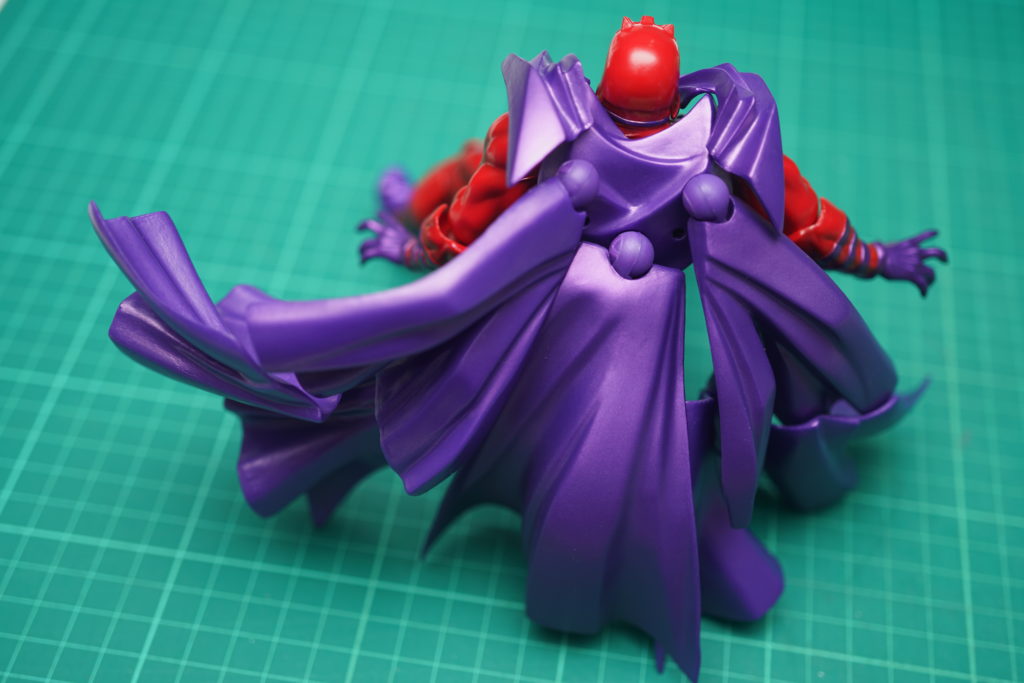 The figure is quite hard to pose considering that you'd need to consider the weight of the cape – I had problems posing the figure without its figure stand. The joints are okay – the bulk of the muscles on each joints are quite bulky so there are limitations when it comes to posing him.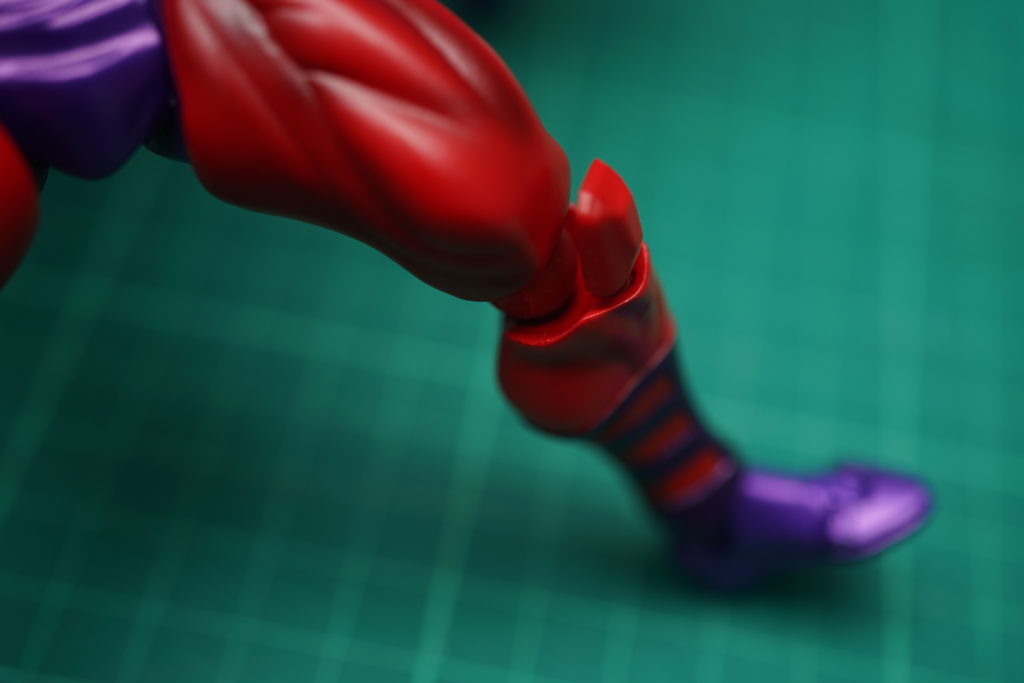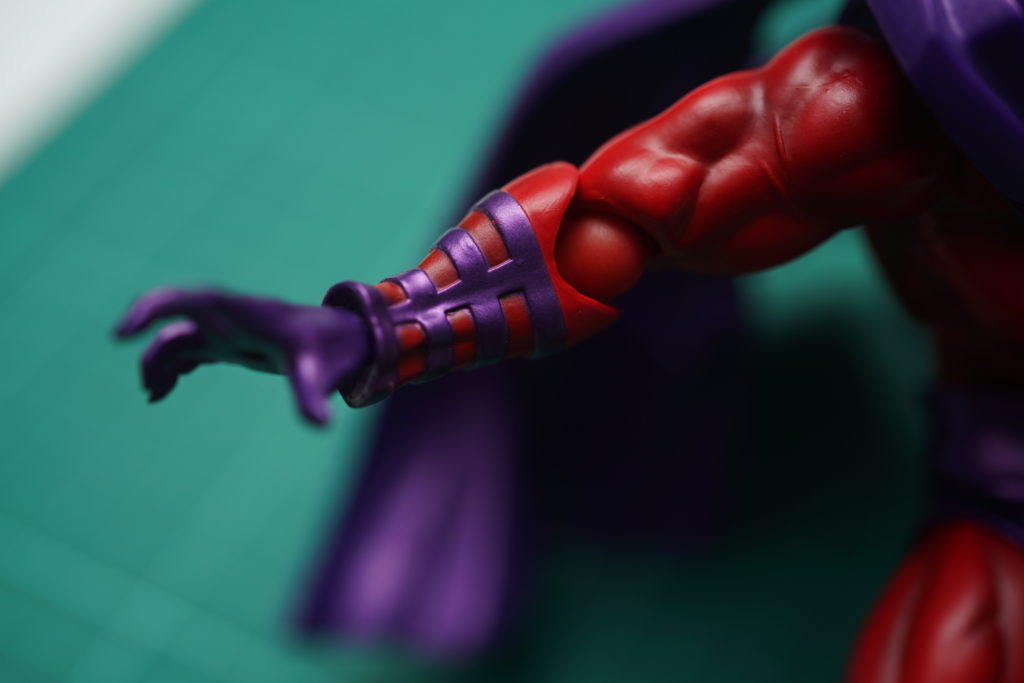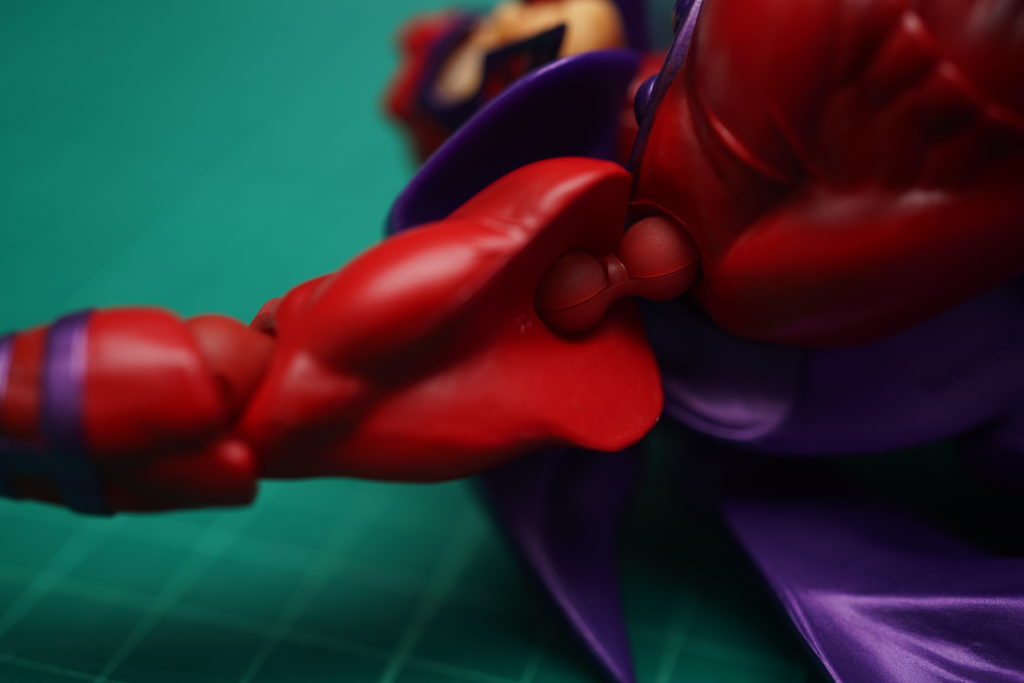 Overall, this Magneto figure is a great addition to the Amazing Yamaguchi Revoltech line especially that they've released Wolverine earlier. If your collecting Marvel figures, this would be a must have for you.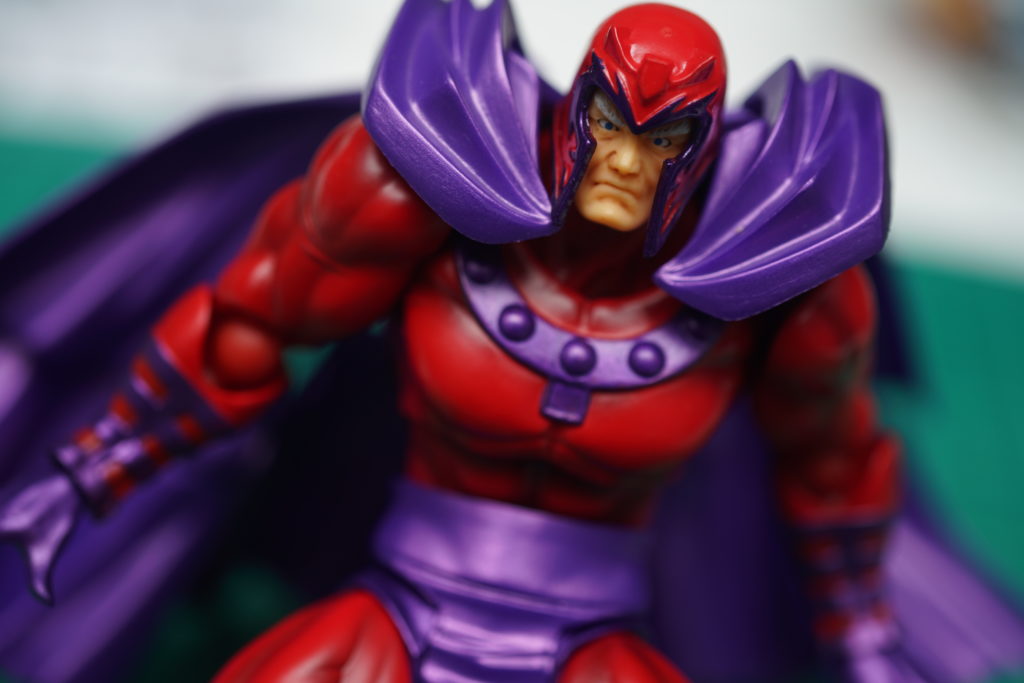 You may check out some other toys and figures from Hubbyte Toys in their Facebook page.

-jvr