When you try to do a Google search about Phoenix Wright's best friend, one name comes out – Miles Edgeworth! Miles is Phoenix's long-time friend and courtroom rival in the game. During the first Ace Attorney game, we get to witness how Phoenix and Miles became friends and how they both stand up for each other despite their work differences.
I've always liked how spunky Miles' character is which is the reason why he got his own spin-off game as everyone's favorite protagonist. Similar to my reaction to the Phoenix Wright Nendoroid figure release – I got very, very excited!
So, it's just very fitting that I do a review on the Miles Edgeworth Nendoroid figure – and on my special day, October 17! You can also check out my review of the Phoenix Wright Nendoroid figure here!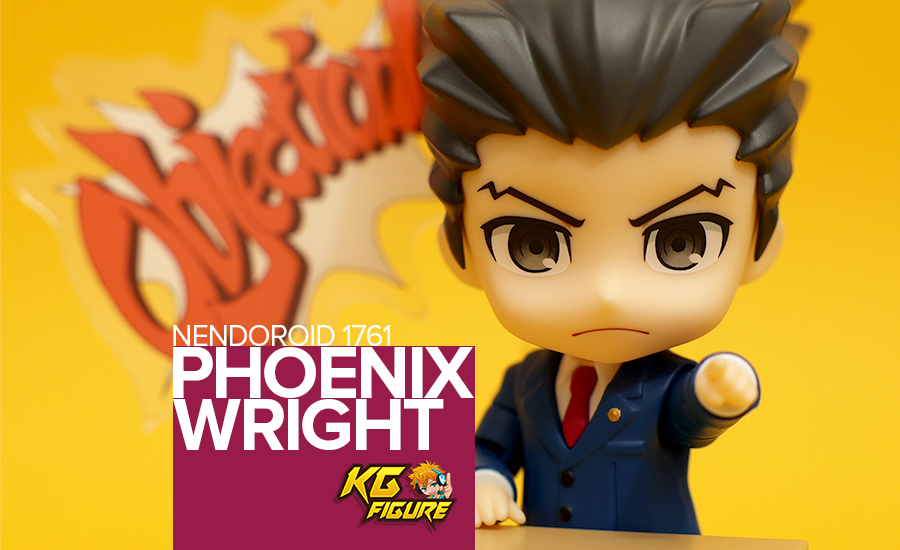 Thanks to our friends from KG Figures for sending us this amazing figure for review. Check out their page to see more figures up for pre-order or sale!

Box Design
The box design is simple, it has the color scheme of Miles Edgeworth's suit and it shows different photos of the figure which you can follow when posing the toy.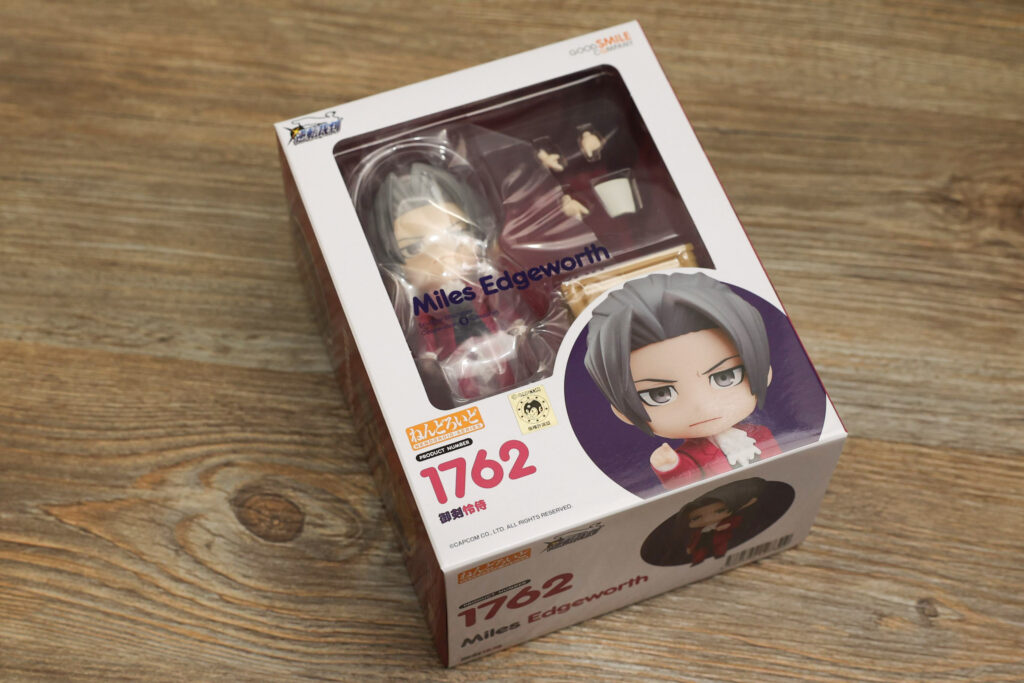 Be sure to be on the lookout for genuine seals to ensure that you're getting only legitimate products and not fake ones. Only purchase from your trusted resellers and distributor, in my case – I get from KG Figures.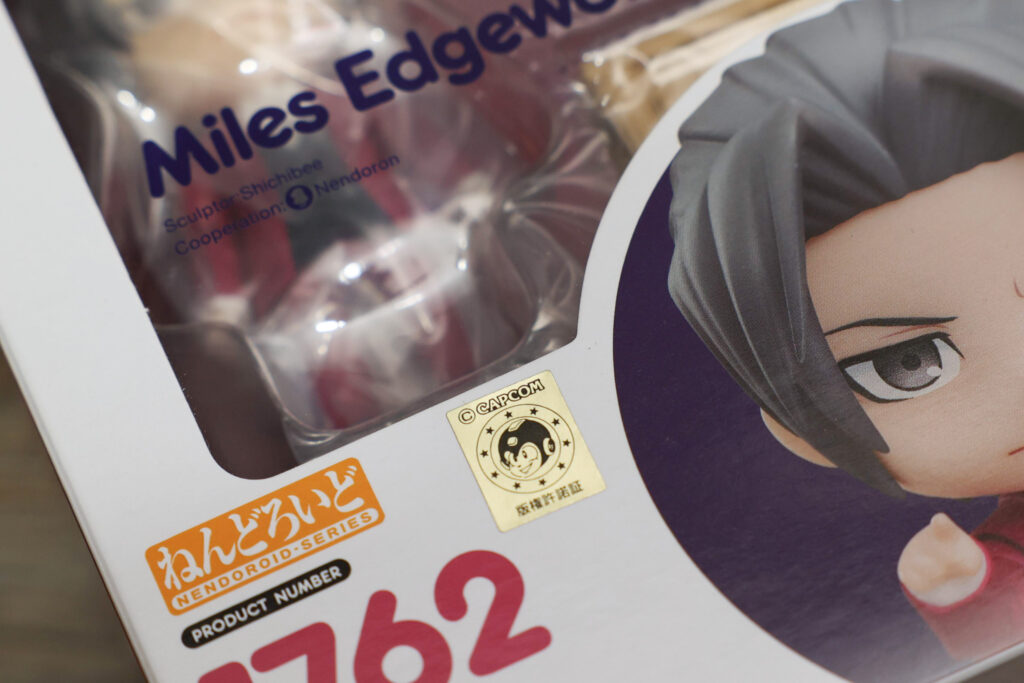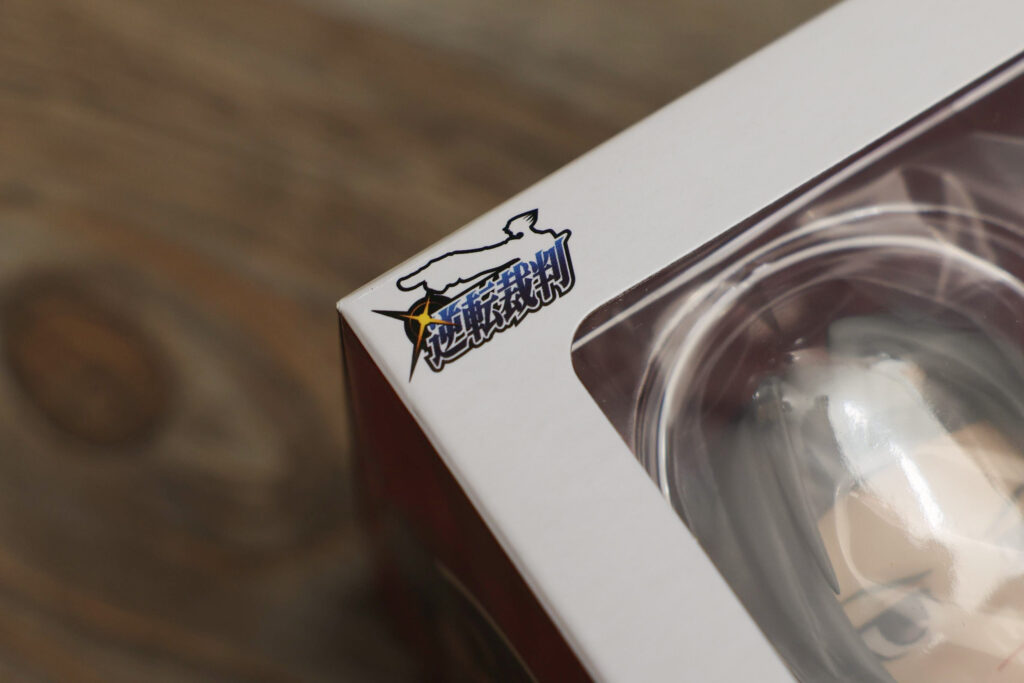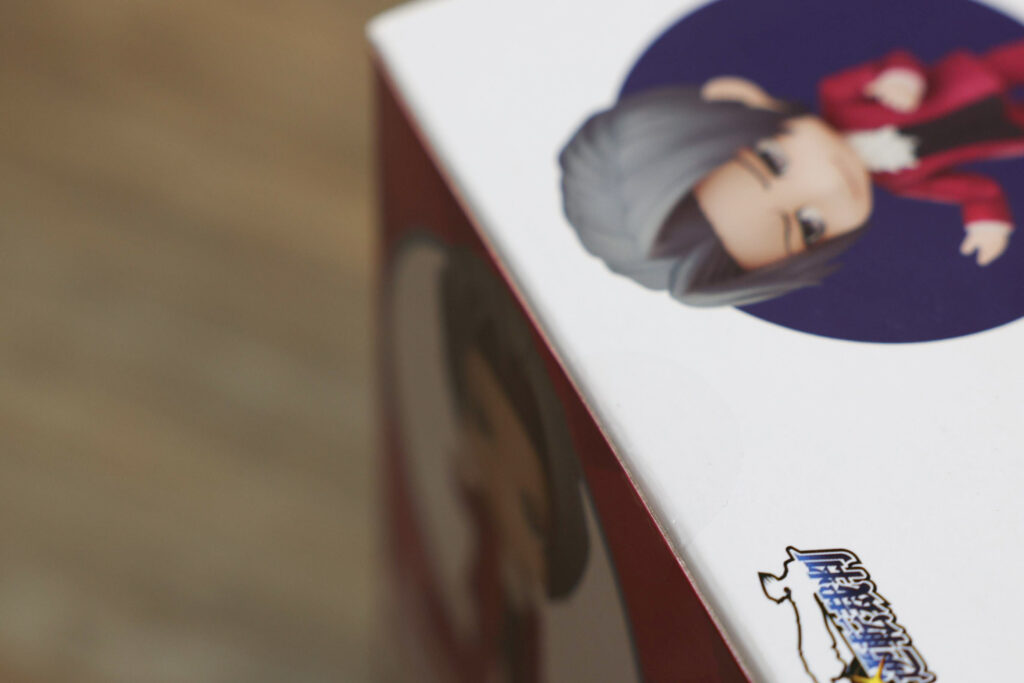 First Thoughts
The Phoenix Wright Nendoroid figure did not disappoint and this one also certainly did not! I think this is the first fully articulated Miles Edgeworth figure which makes it very cool that it's under the Nendoroid line.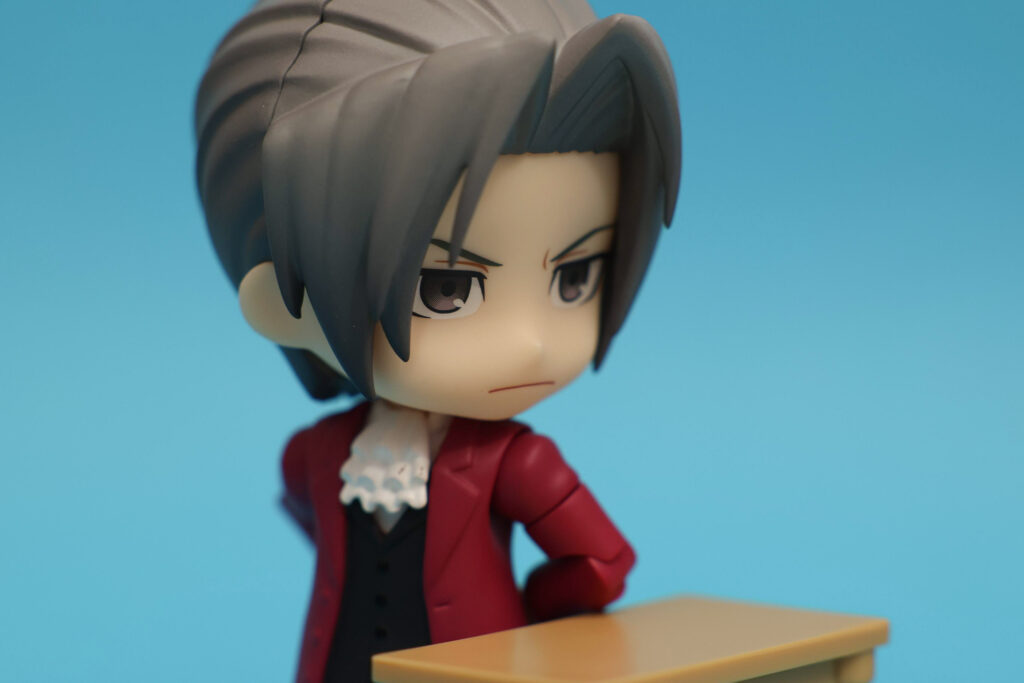 What's Inside the Box?
The set includes a handful of accessories – although if you compare it to the Phoenix Wright figure, this set has fewer inclusions. The set includes interchangeable face plates, interchangeable hands, paper, the courtroom pedestal, the usual figure base and stand, and the printed callouts in acetate.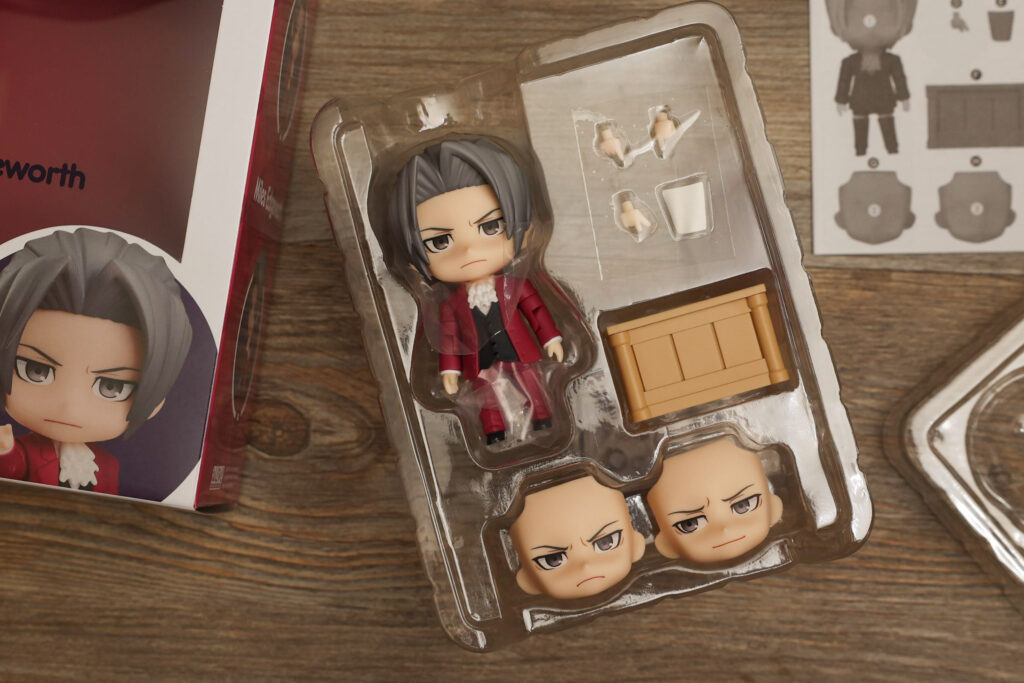 The callout prints come in three languages – English, Japanese and Simplified Chinese, although it doesn't include the "Take That!" expression similar to how it was included in the Phoenix Wright set.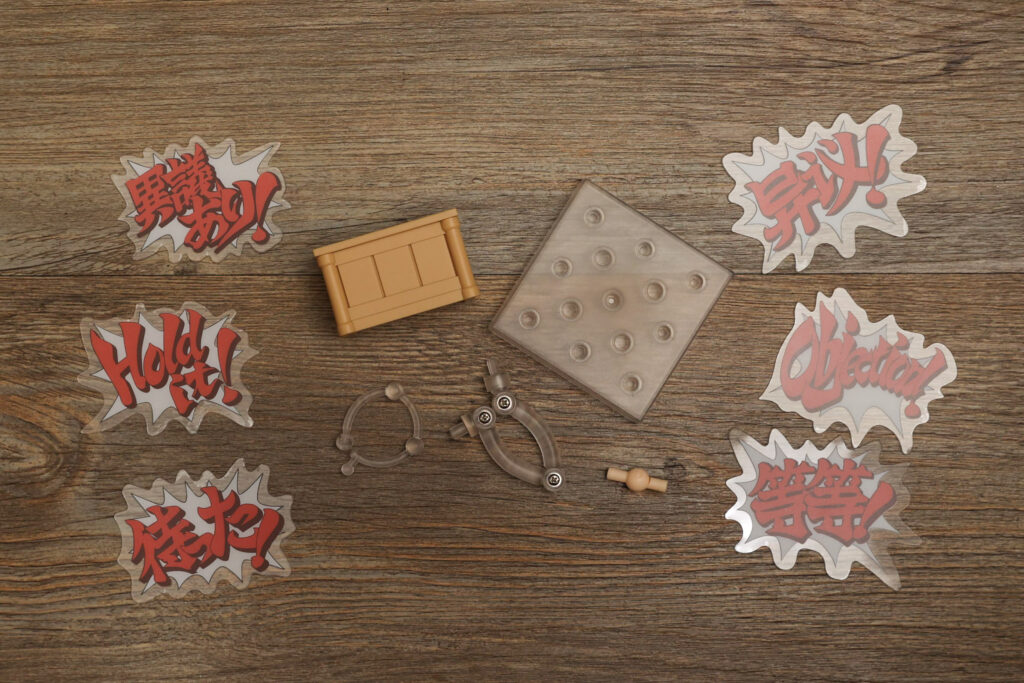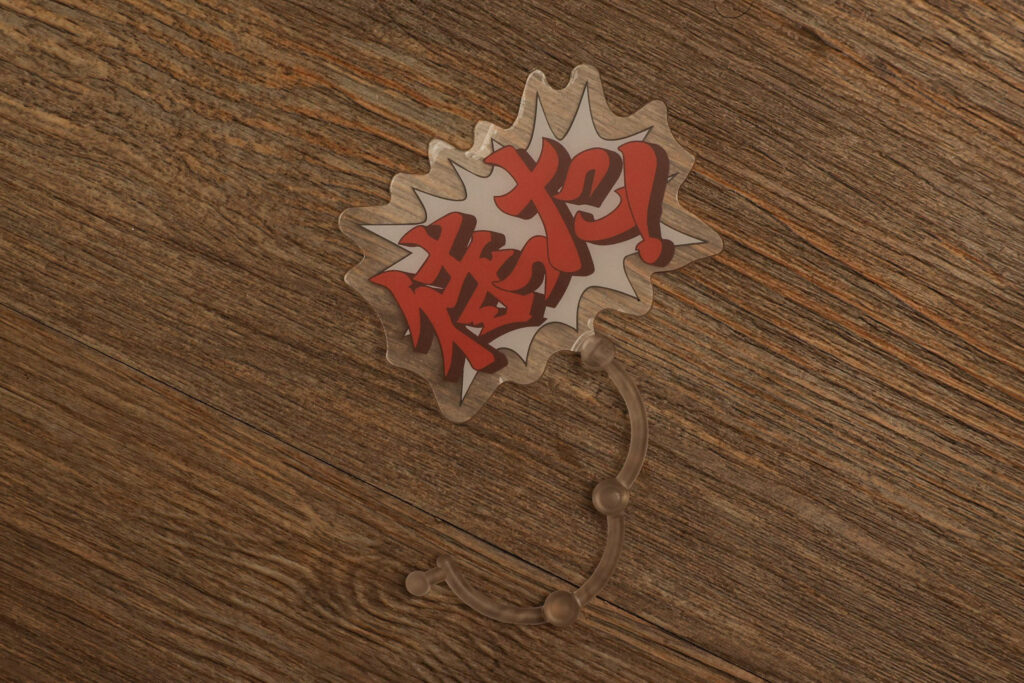 Figure Articulation and Details
The figure's articulation points are mainly coming from the figure's arms. Even though the figure has limited articulation, it's just fitting that they had it concentrated on the arms since the game mainly shows the upper part of the characters.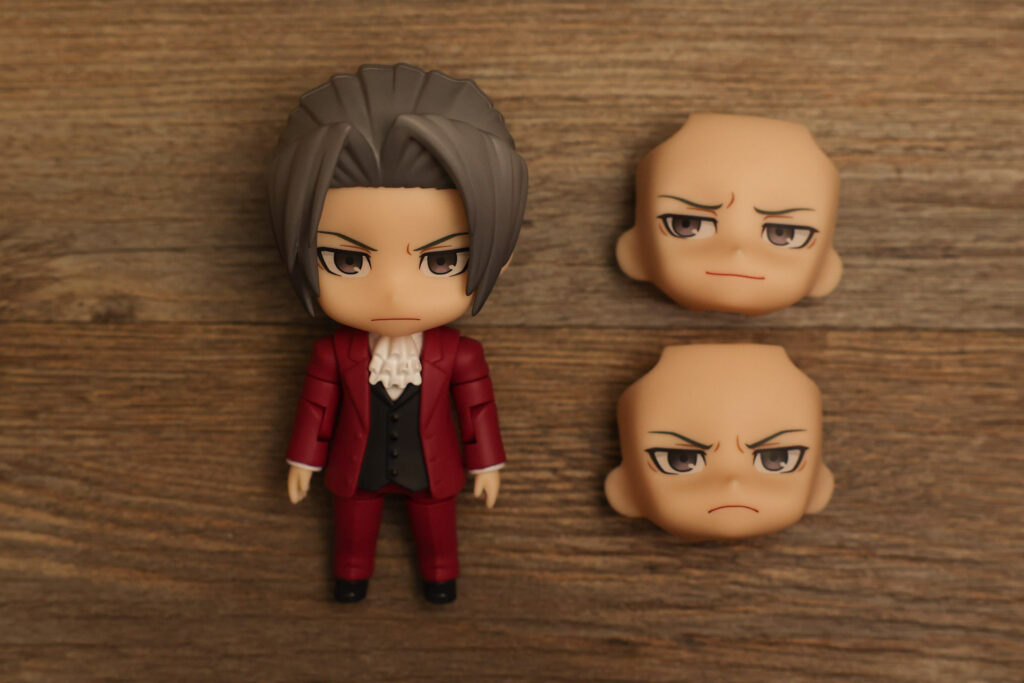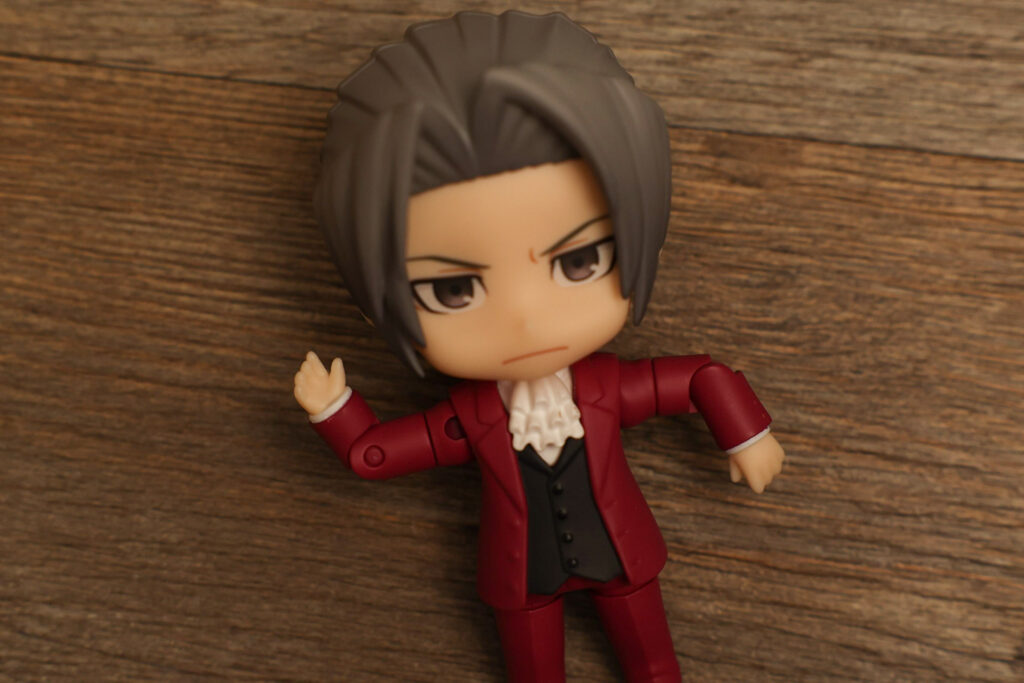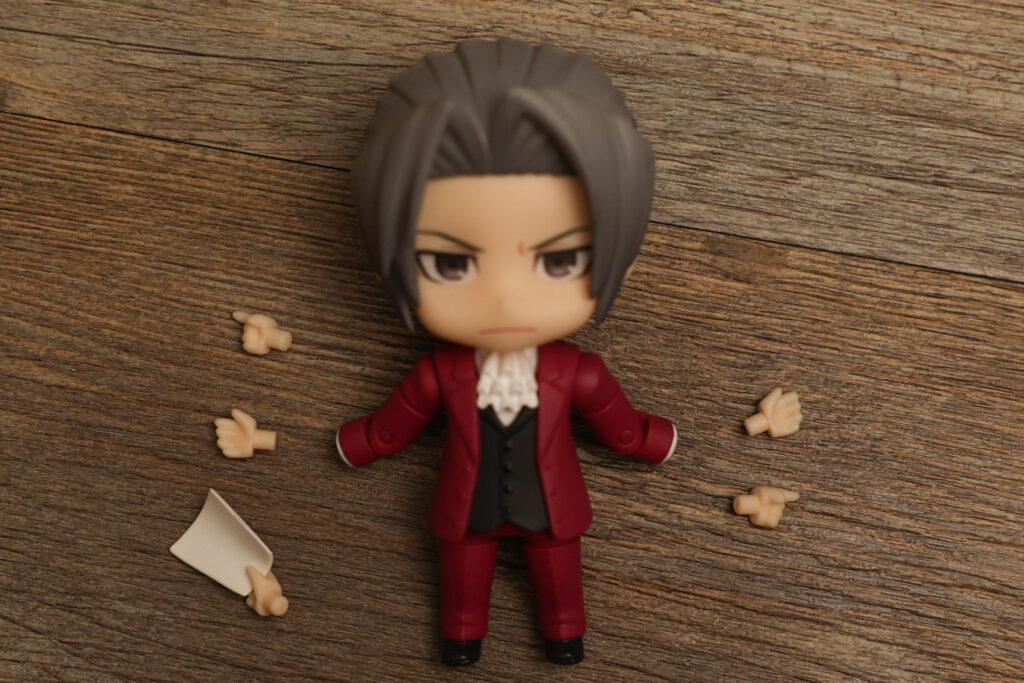 The thing that I like about most of the Nendoroid figures is that they make faceplates very distinct from the character. The smiling smug face of Miles Edgeworth is pretty much accurate especially when Phoenix makes mistakes in the courtroom.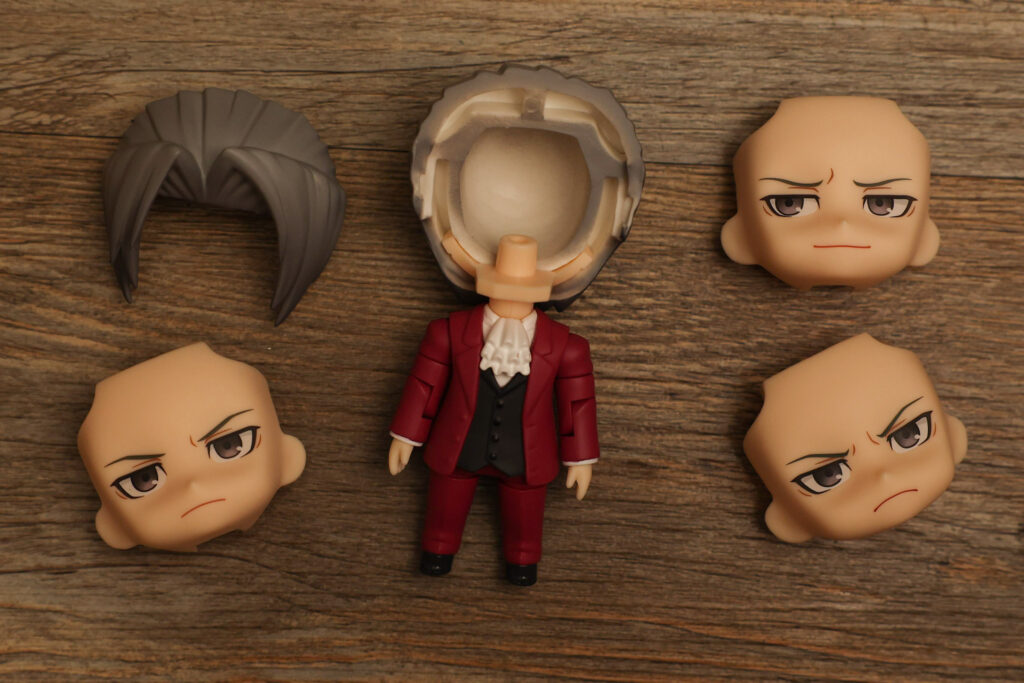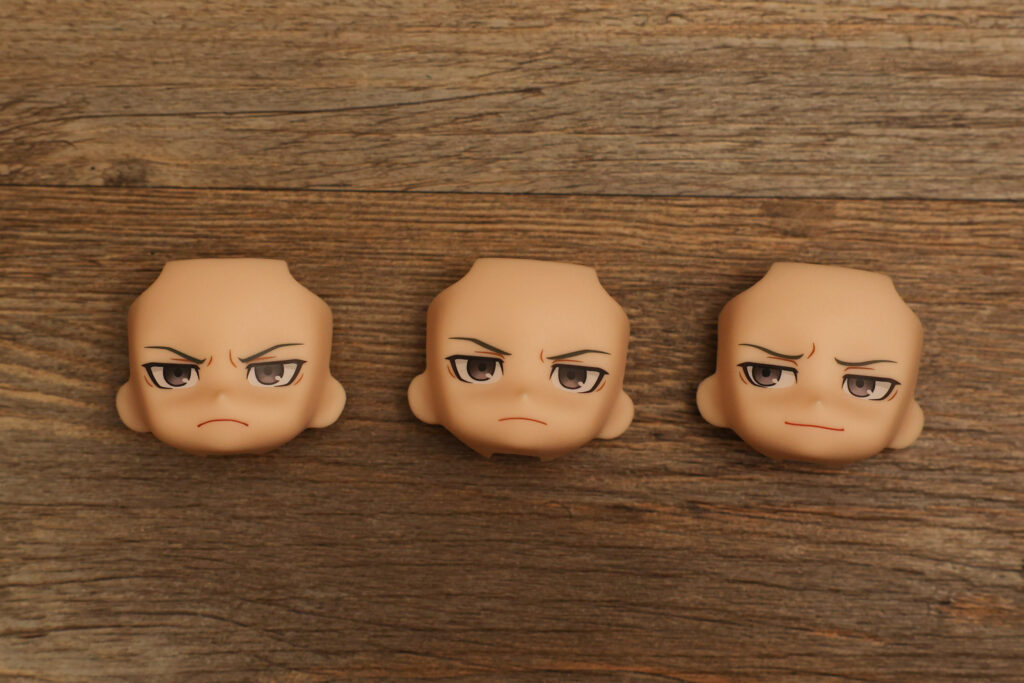 The paint application on the figure is game accurate as well – the color magenta shade is on point! Another cool thing that I loved is the hair and ruffles on Miles' suit!
Overall Rating
It's been a while since I've collected any figures and the Ace Attorney Nedoroid set is an instant must-have for me! I'm also excited for next year's releases of the Apollo Justice and Maya Fey Nendoroid figures!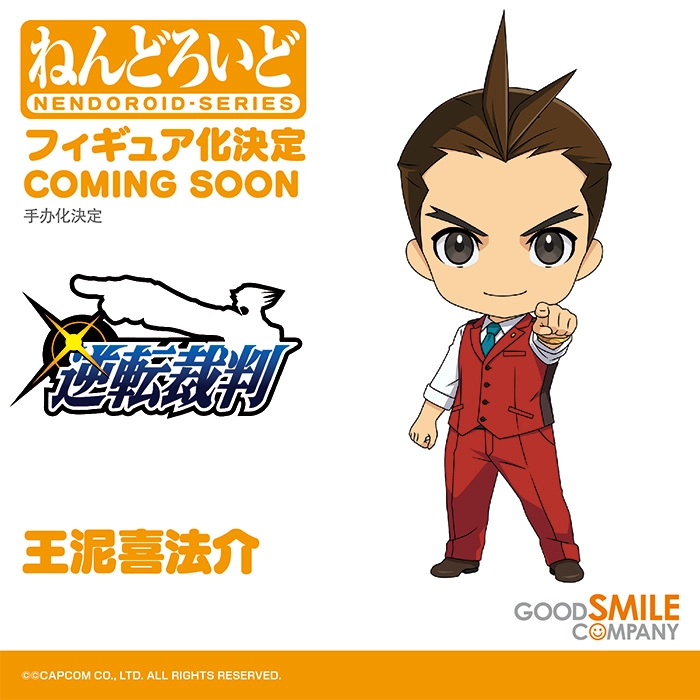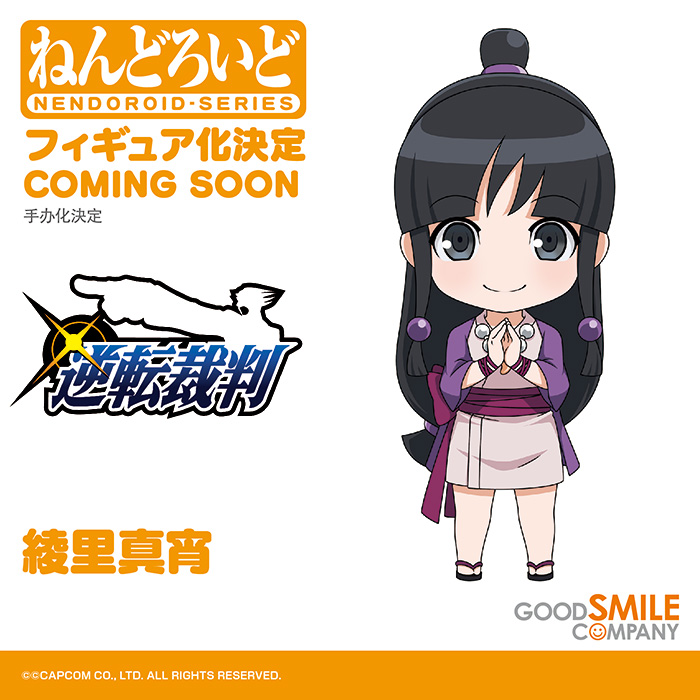 If you want to order your own Nendoroid figure, check out KG Figures! There are also some pre-order figures listed on their page, so go check them out!

Here are some photos I took from the Nendoroid Miles Edgeworth set – as you can tell – this set inspired me to shoot!