I think it is just right to start my figure review with one of the the most memorable anime opening during the 90's, the Pokemon anime series opening!
Who was not a fan of the series when it debuted in the late 90s? I will never forget the feeling of waiting for the "Who's that Pokemon?" question when the episode would go on a break for a commercial. The Pokemon series is still airing and it's now on their 21st season – this being the Sun and Moon series. It has been 20 years since Pokemon made it's way to our hearts and it's very timely that Bandai and Tamashii Nation announced that they will be coming up the the original series' version of Ash and its ever famous antagonists, Team Rocket's Jessie, James and Meowth. When the prototype was released, every Pokemon fan was very much excited to get their hands on the figures and now I'll be doing an unboxing of the two set figures!
I'll start with the 10-year old trainer from Pallet Town and his Pokemon companion, Ash and Pikachu.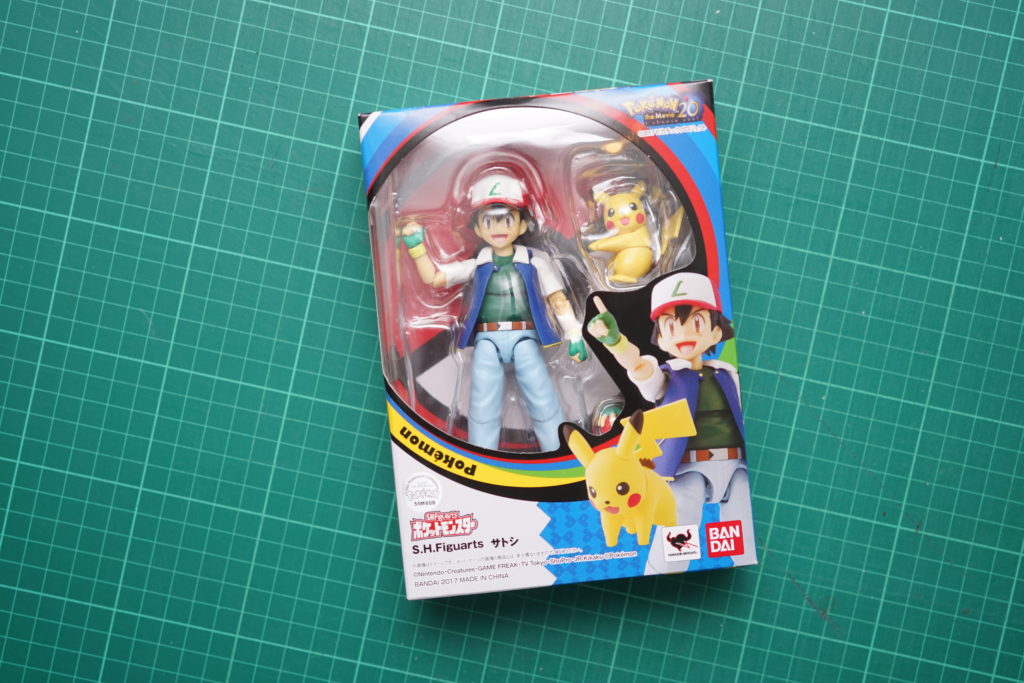 The Ash and Pikachu set has only few interchangeable hands, heads, and accessories. I was hoping that this figure would have the first generation PokeDex with it or even different or stand alone PokeBalls.
This set only has 2 interchangeable right hands, the pointing finger and the hands that holds a PokeBall. It has an additional interchangeable face plate – there's a combination set release that has additional and exclusive face plates. Pikachu is also included as an additional accessory it also has a clear acrylic stand so you can mount Pikachu in Ash's shoulders.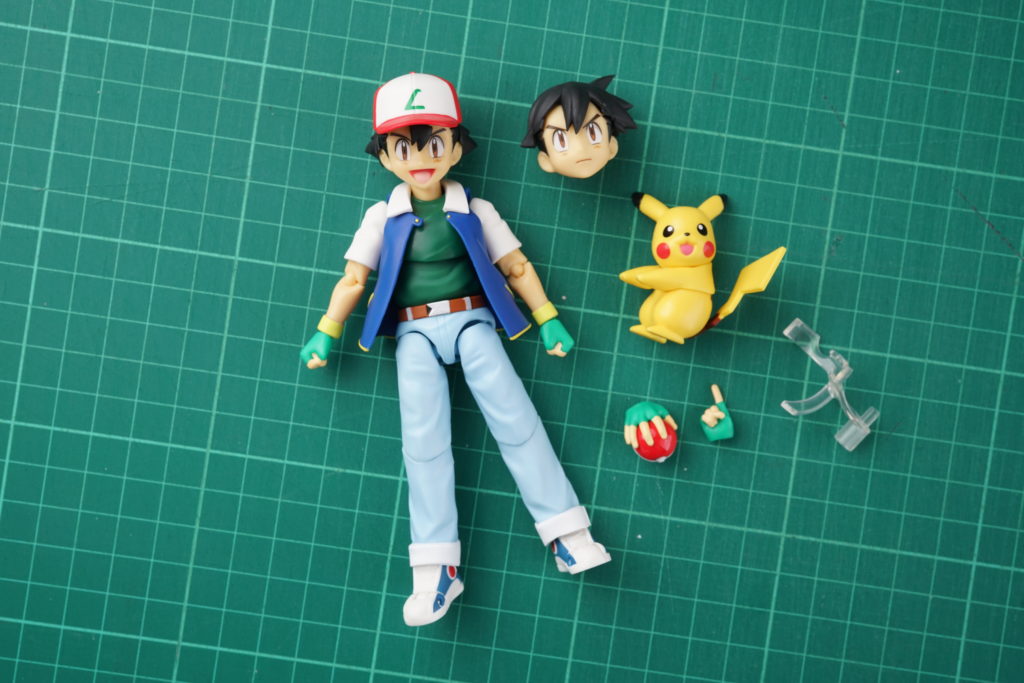 The way made the interchangeable heads is through an interchange face plates where in you need to remove either the cap or the hair and its bangs so you can change its face. u can see from the below photo that his face has a provision peg for the bangs – you can use either the front of the cap or the back side of it – very much similar to Ash in the Pokemon Anime.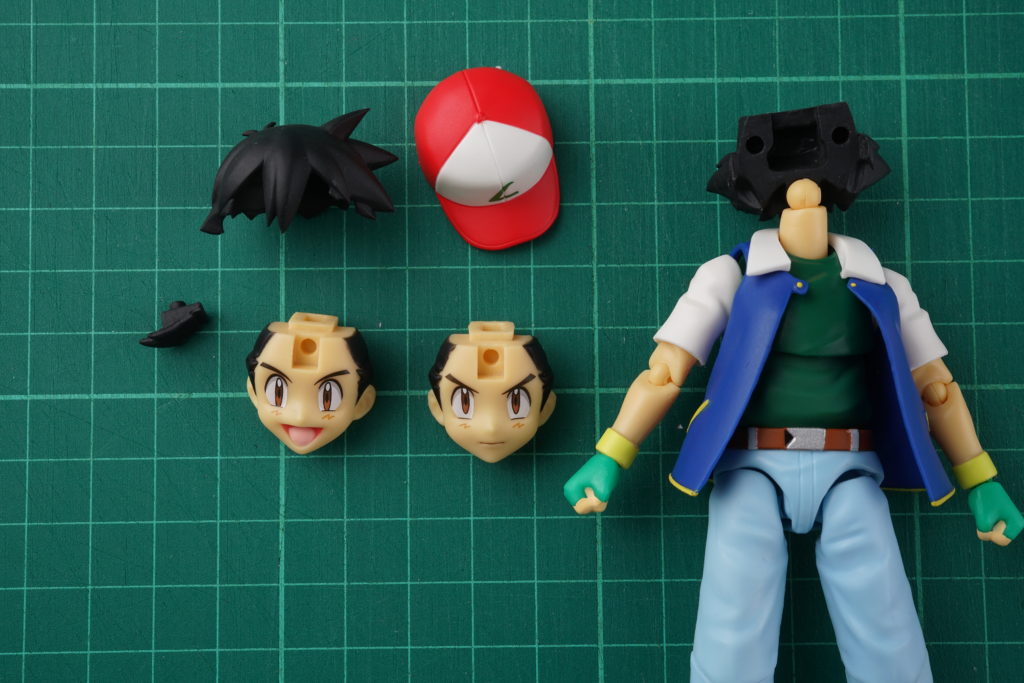 There is an obvious ab crunch articulation if this figure, ab twists and leg bends are also present. This figure also has a seamless joint bent (like what I've been saying in my other reviews, similar to how Figma does it)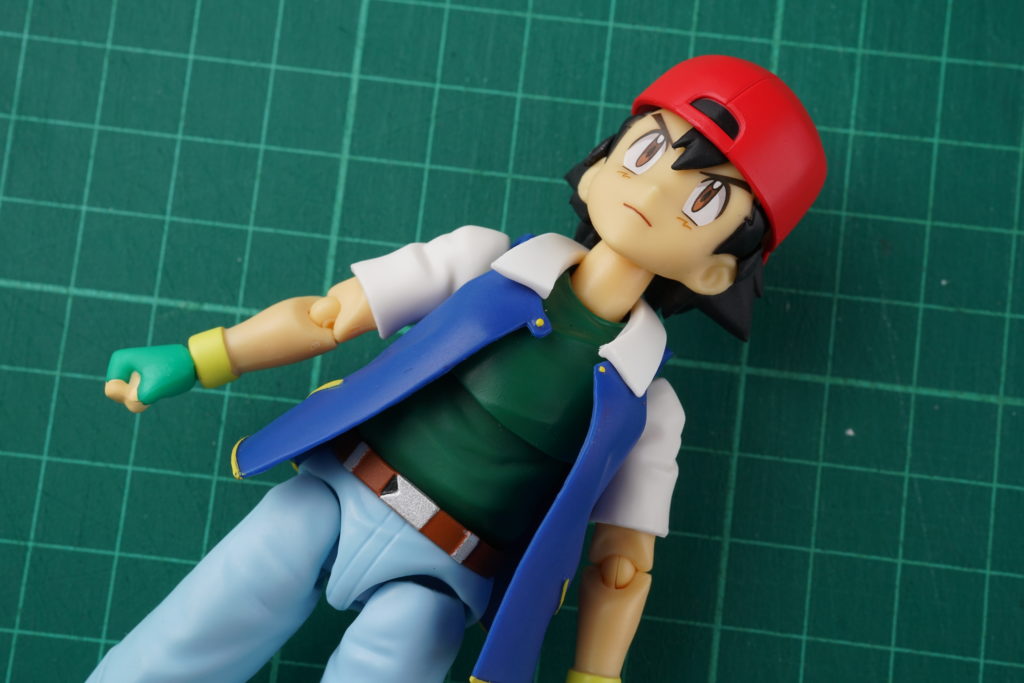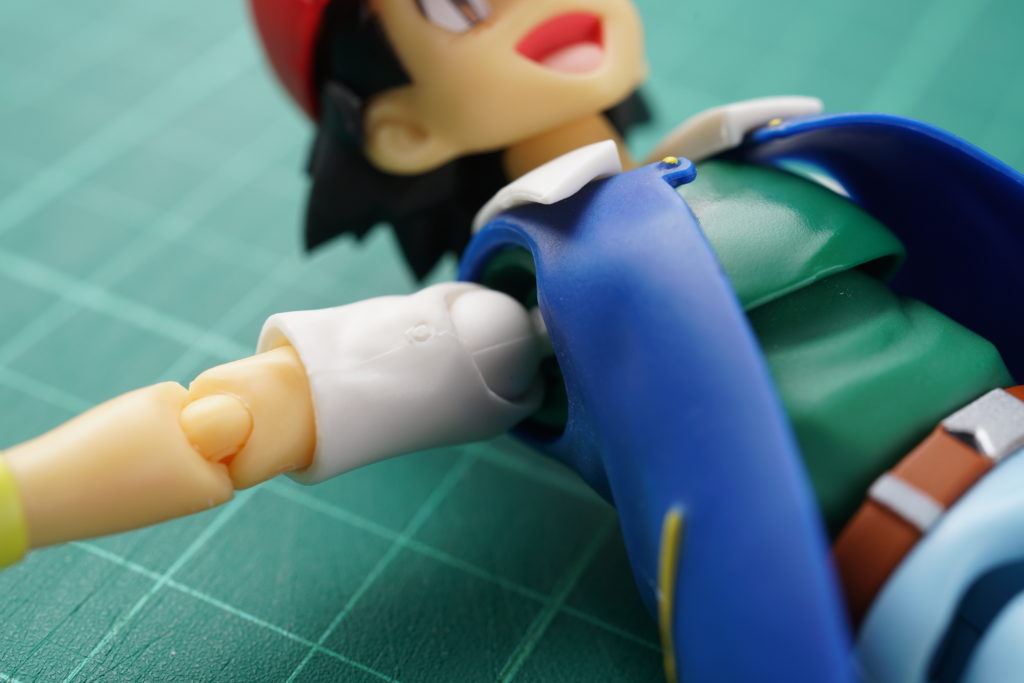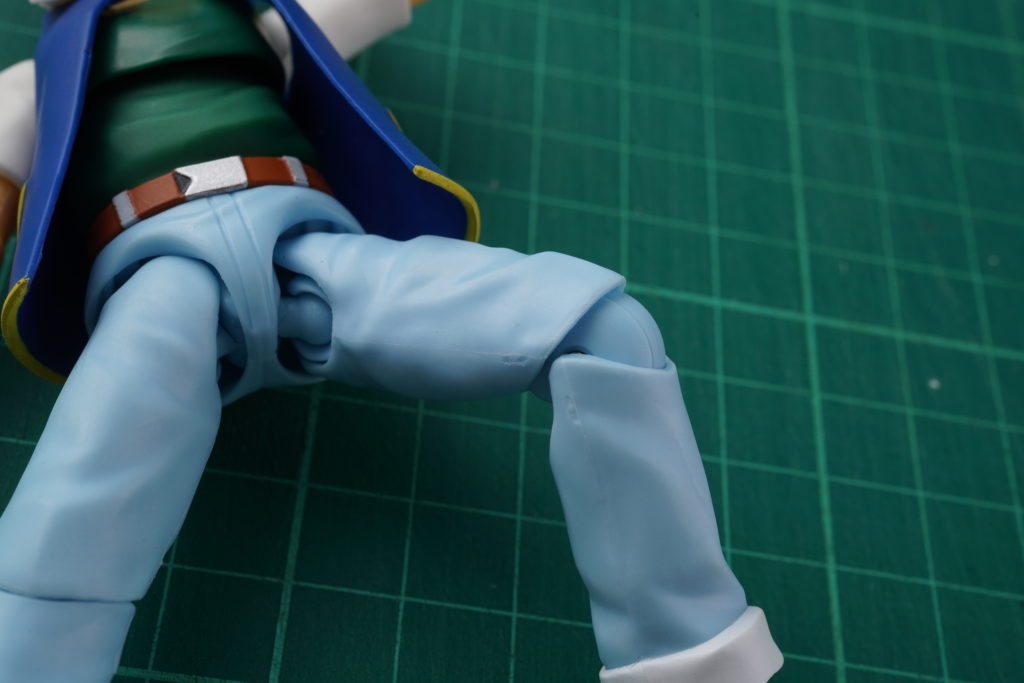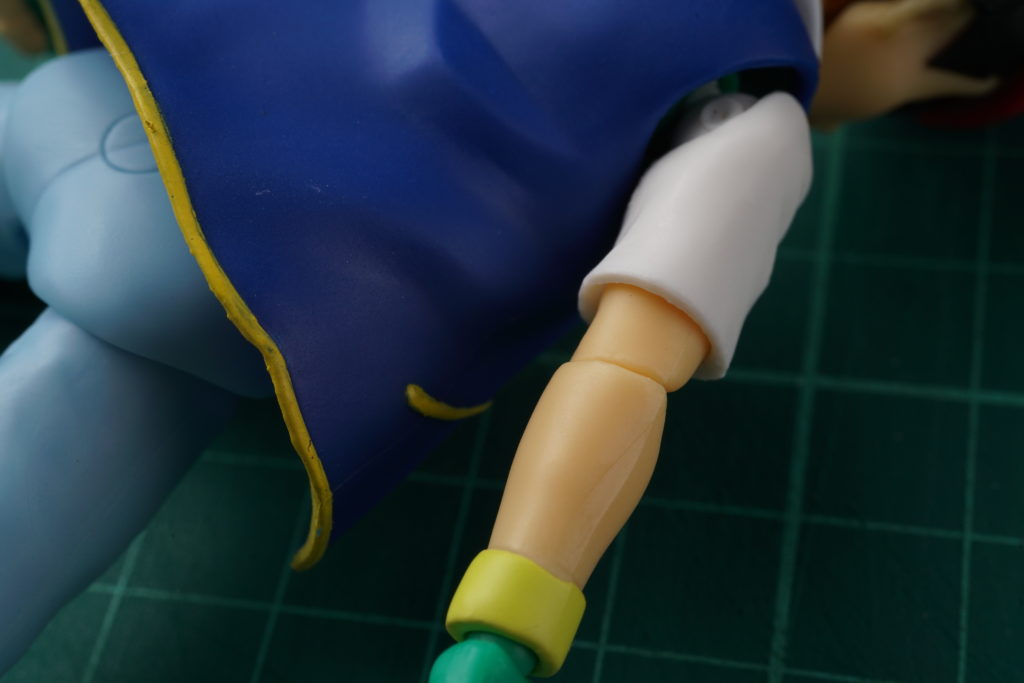 The vest of Ash is made out of a soft PVC plastic – although there are few paint concerns especially on the part of the yellow hem outlines, you may notice that it was not fully colored but it still looks okay. To make up for this barely noticeable paint concern, I like how they made the shoes and the hand gloves to be very accurately similar to the original sketch of Ash. Unfortunately, as mentioned earlier, this set only has a few set of hands – they only have interchangeable hands for the right hand.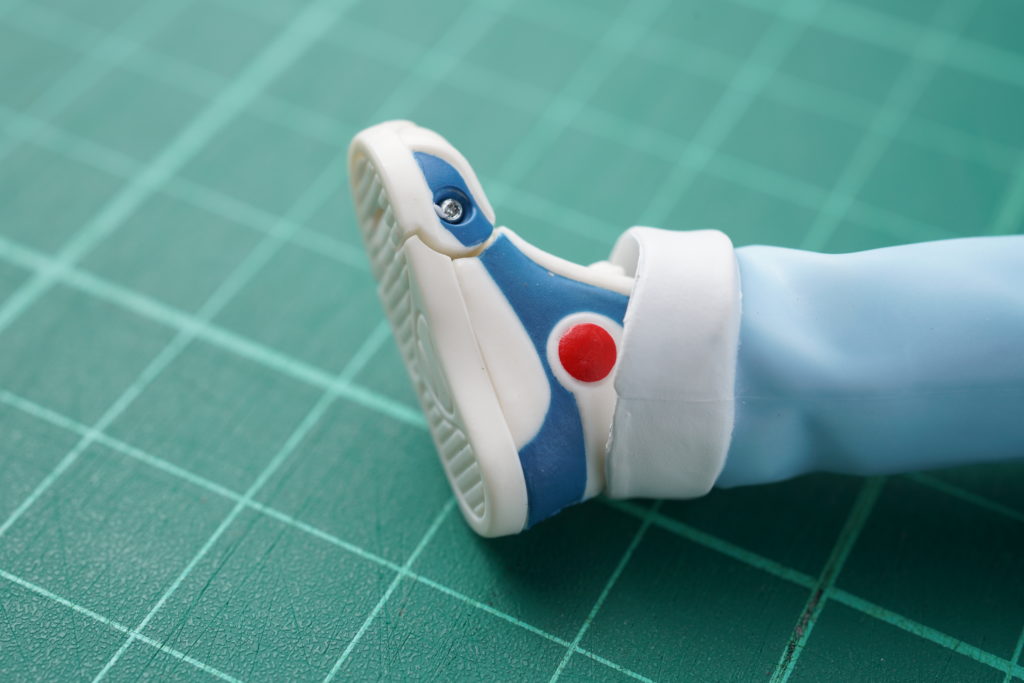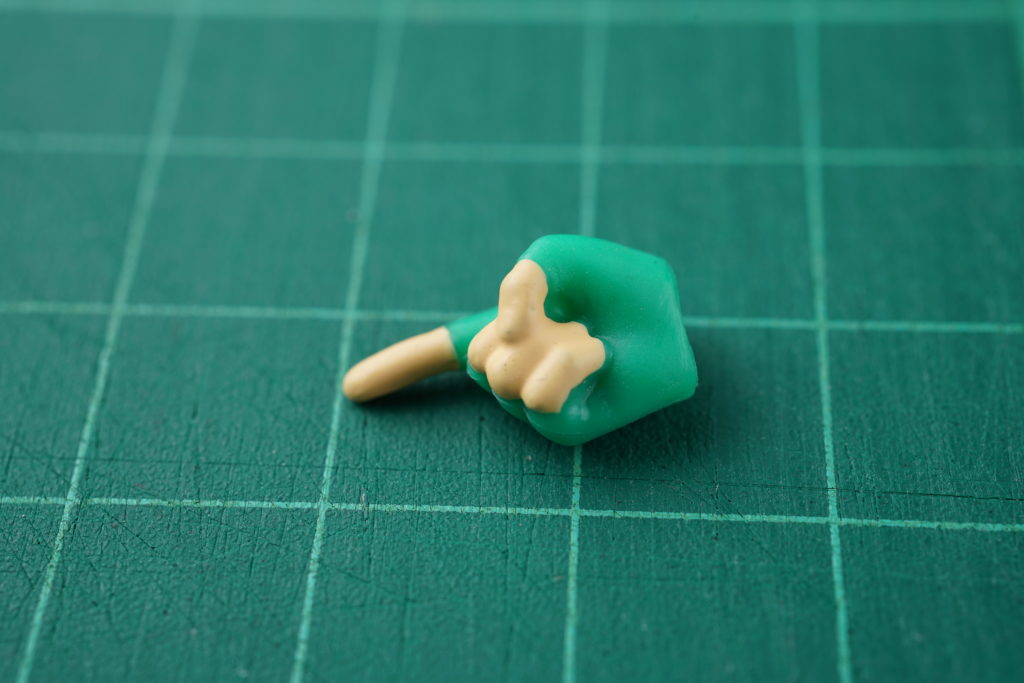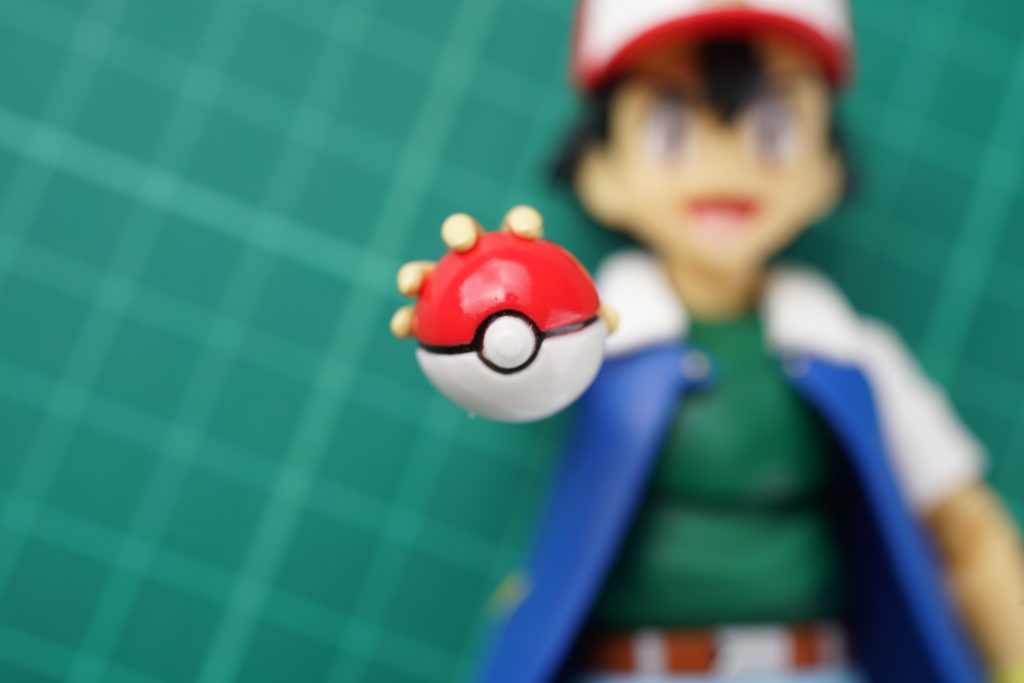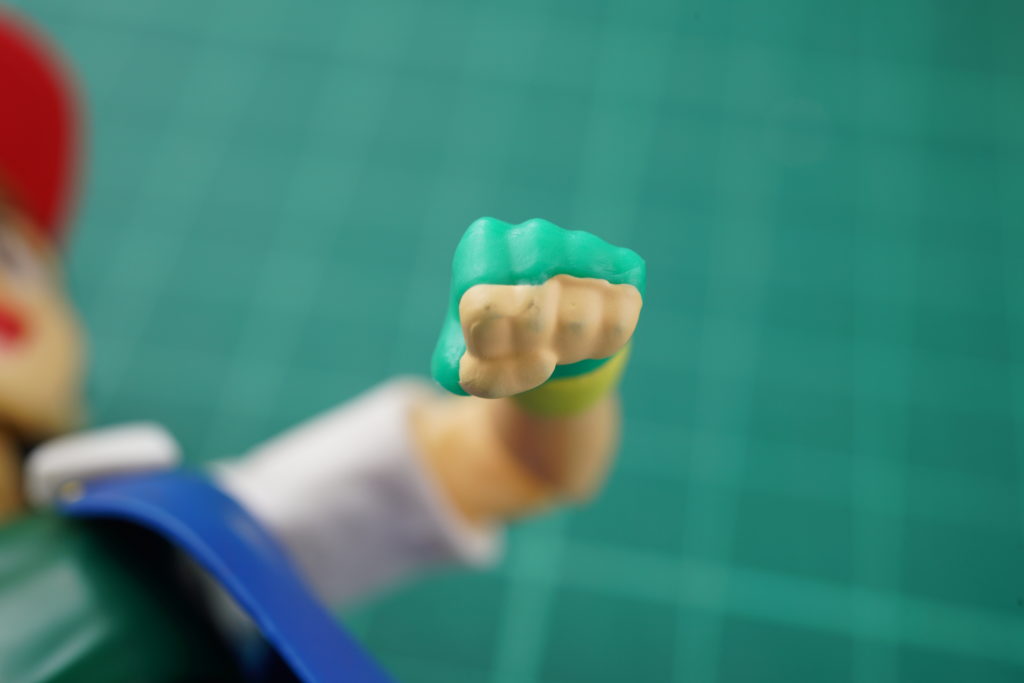 The set also has a Pikachu, this is a different Pikachu compared tot he first SHF release – mainly because of the size. The size is comparable to that of the Moncolle PVC size. Its head is connected via a ball peg which makes its head articulated although with minimal movements.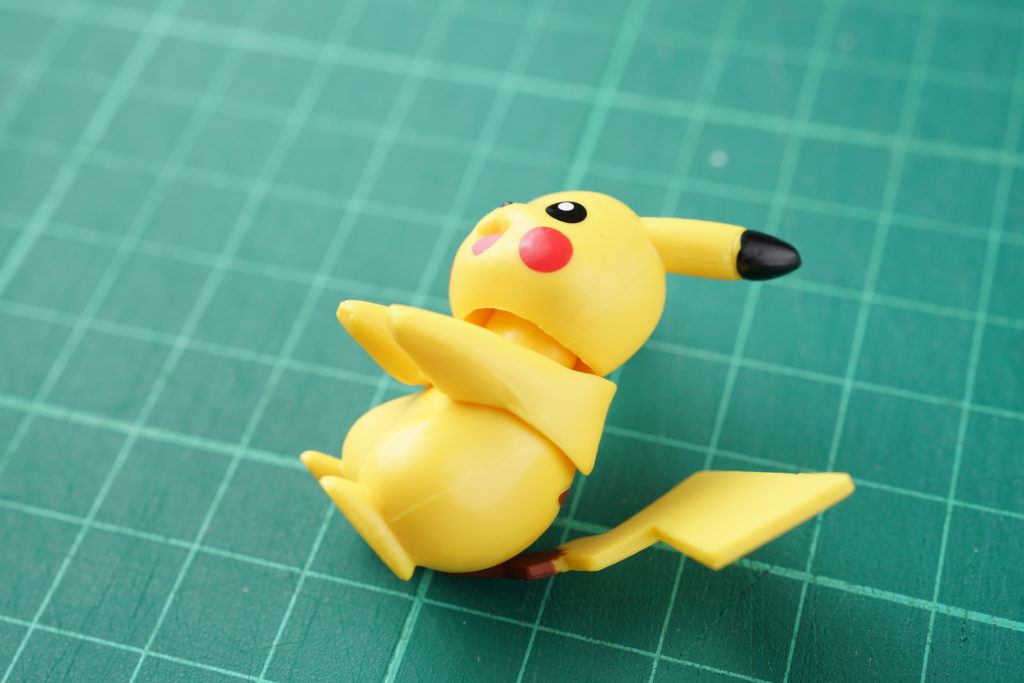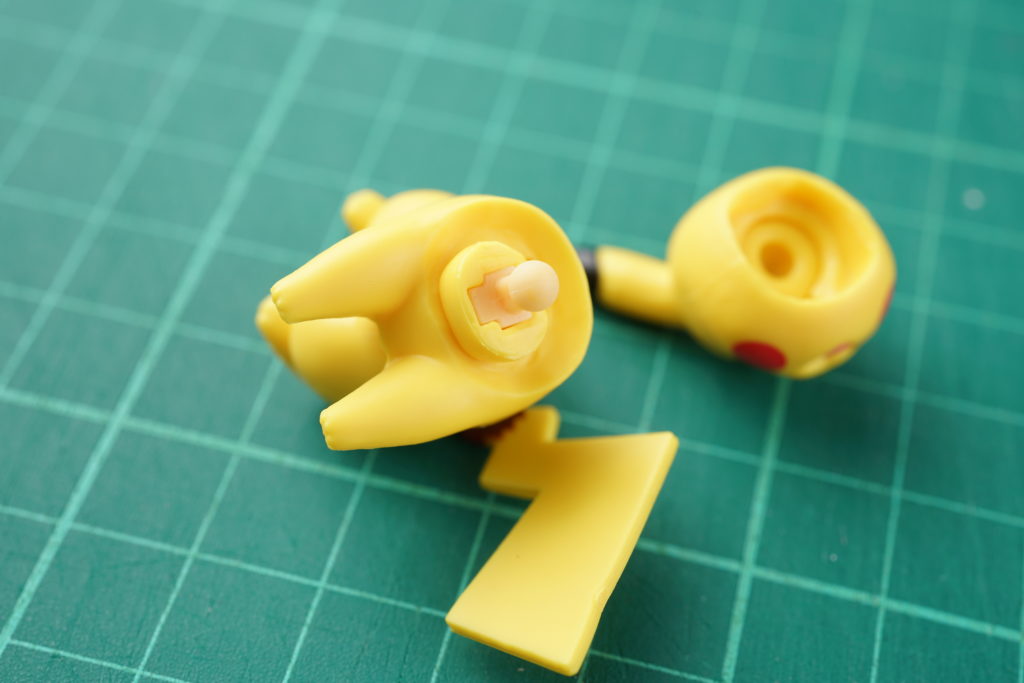 If you're like me – a Pokemon fan – you would definitely add this set to your collection. This would be the first fully articulated Ash figure. And if you have some of the Moncolle PVC figures, you can actually use them to pose with your SHF Ash figure. You can check out your favorite specialty toy stores if you want to grab your own set.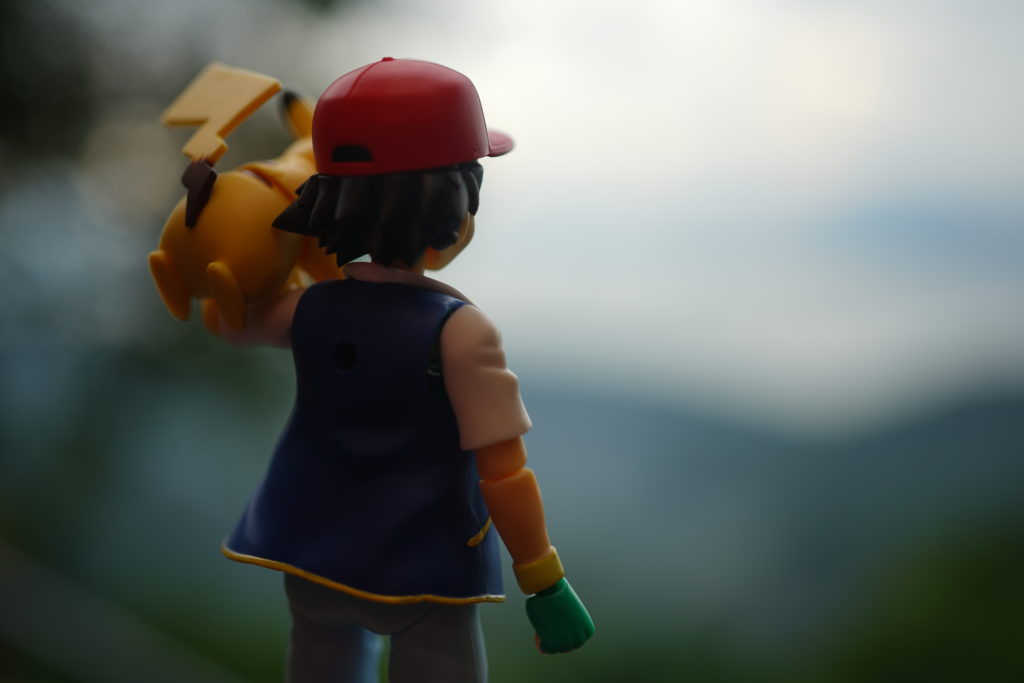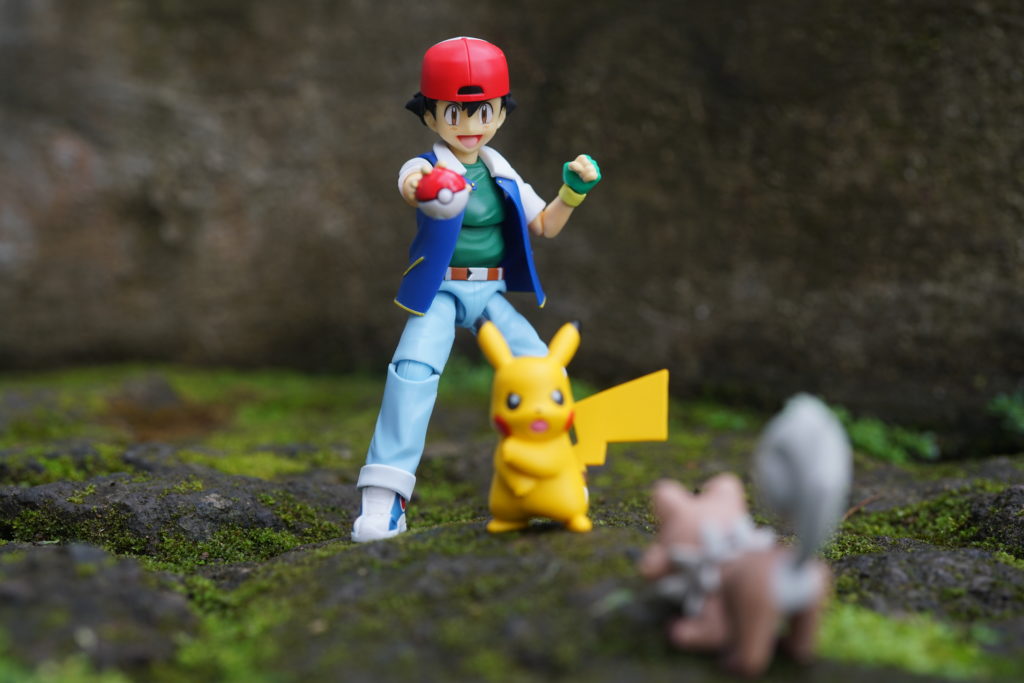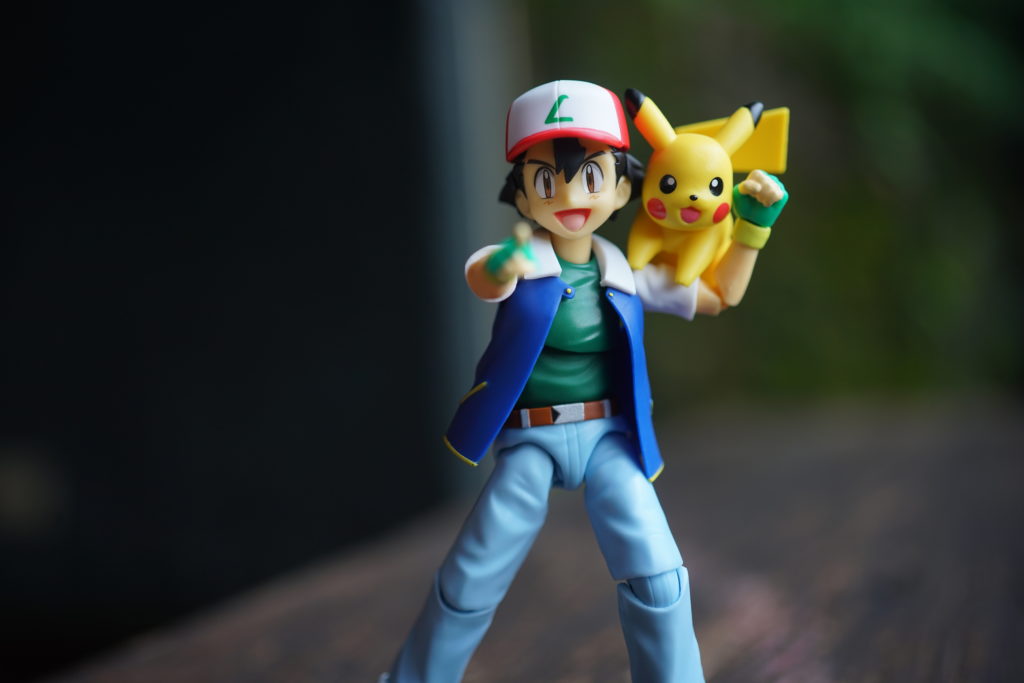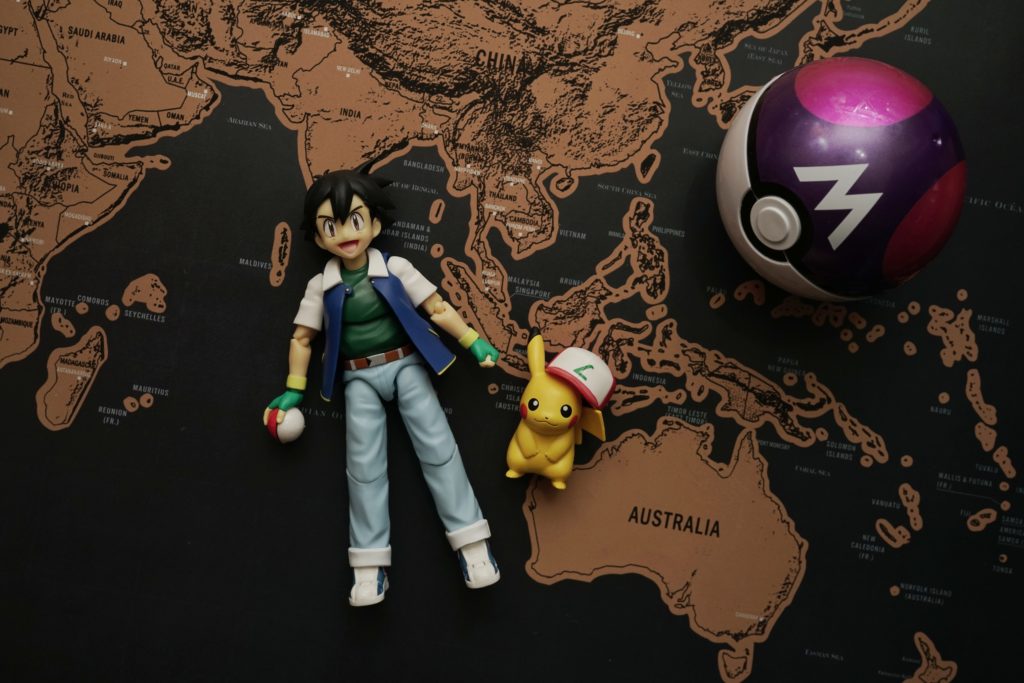 Stay tuned for the part 2 of this review as I'll be doing the S.H.Figuarts Team Rocket figure review too!
-jvr