The last release of the S.H.Figuarts Hulk for the Avengers Movie by Tamashii Nations wasn't well received by fans – some are even comparing it to the Figma Hulk which did a better figure version. This time, Tamashii Nations is back with yet another Hulk figure for the SHF line adopting the Hulk version from the Thor: Ragnarok movie.
P.S. Taika Waititi did an amazing job with the third installment of the Thor movie! 
Visit GreatToys Online and check our their stores and online store and get great deals on toys and figures!

The box is quite big at 27cm in height, I think it is slightly bigger than that of the SHF Hulk Avengers version when it came out.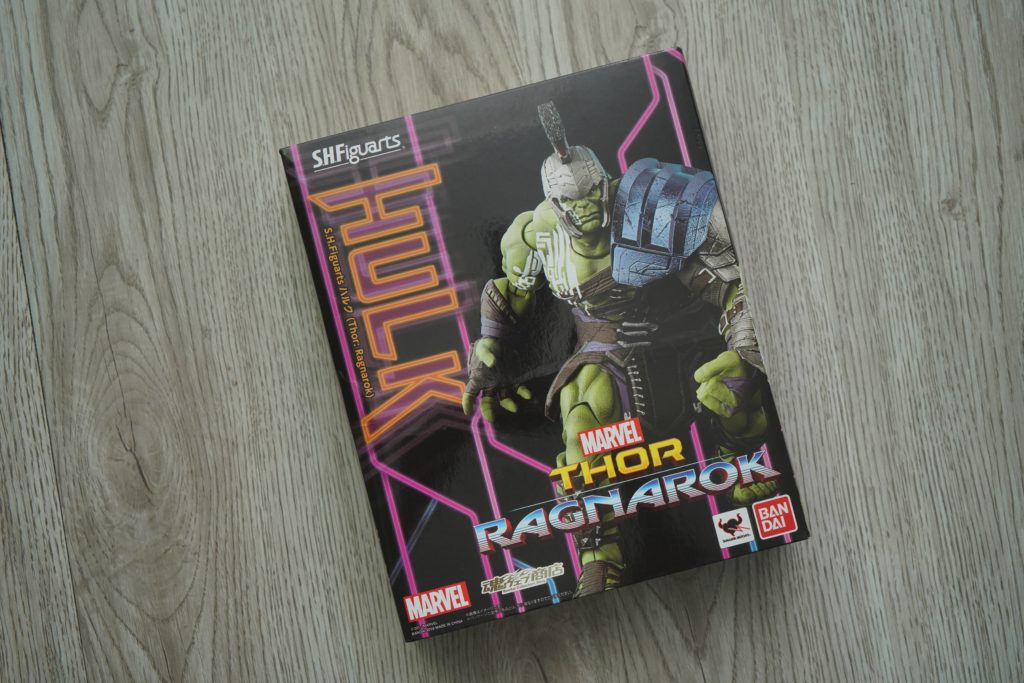 Although the box is big, the accessories inside are quite limited. The set has 2 weapons – the axe and the hammer, 2 extra sets of interchangeable hands, a face place and 2 circular pegs (provides a better articulation when you twist the hands) for the hands to use when you use the other hand options.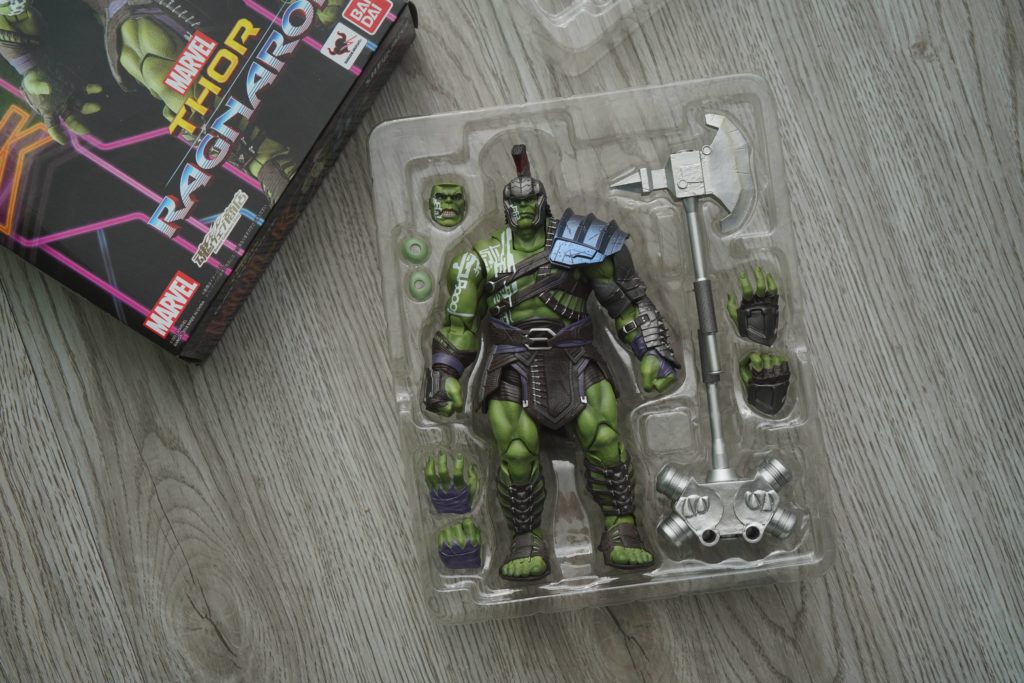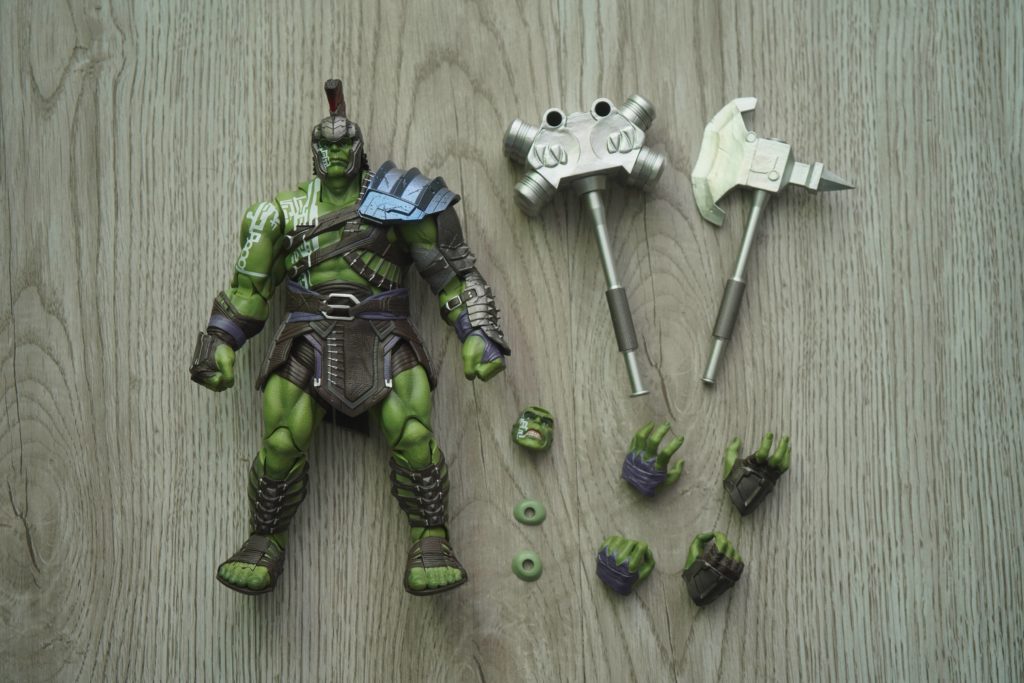 The figure has good points of articulation given the fact that the figure stands tall at approximately 23-24cm tall. There are parts that are quite hard to bend like the legs and the arms – I'm thinking because of its armor – it makes it stiff to pose.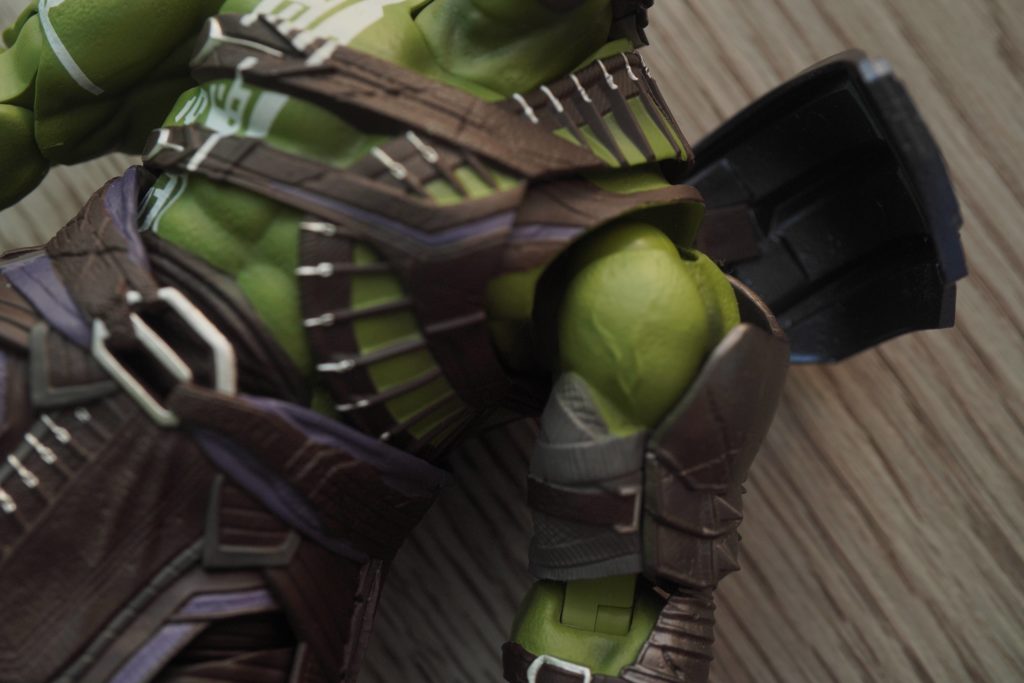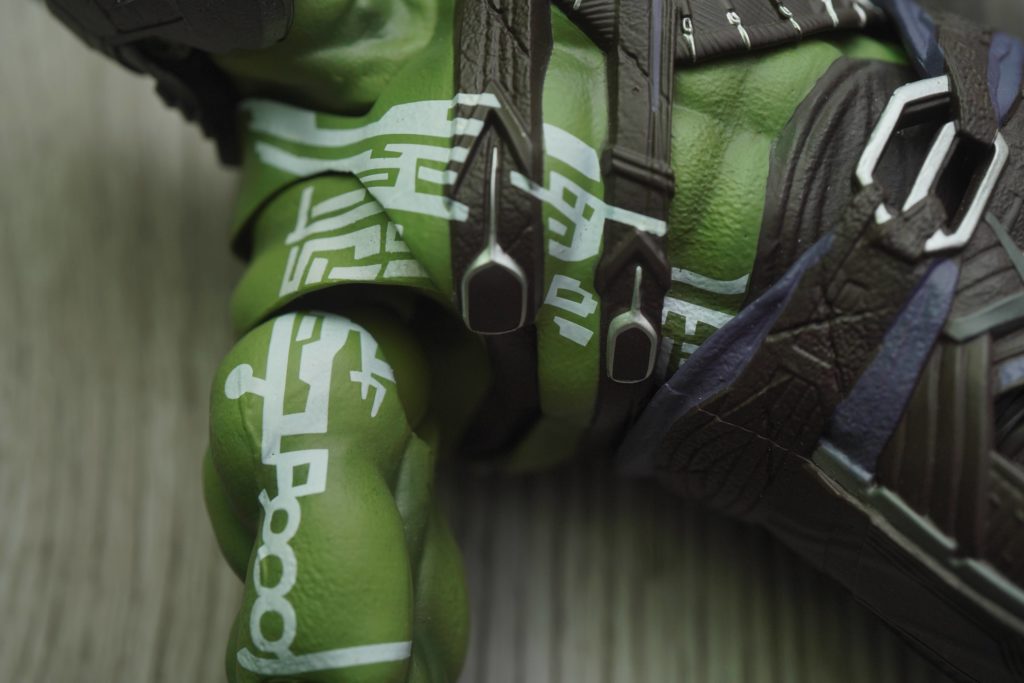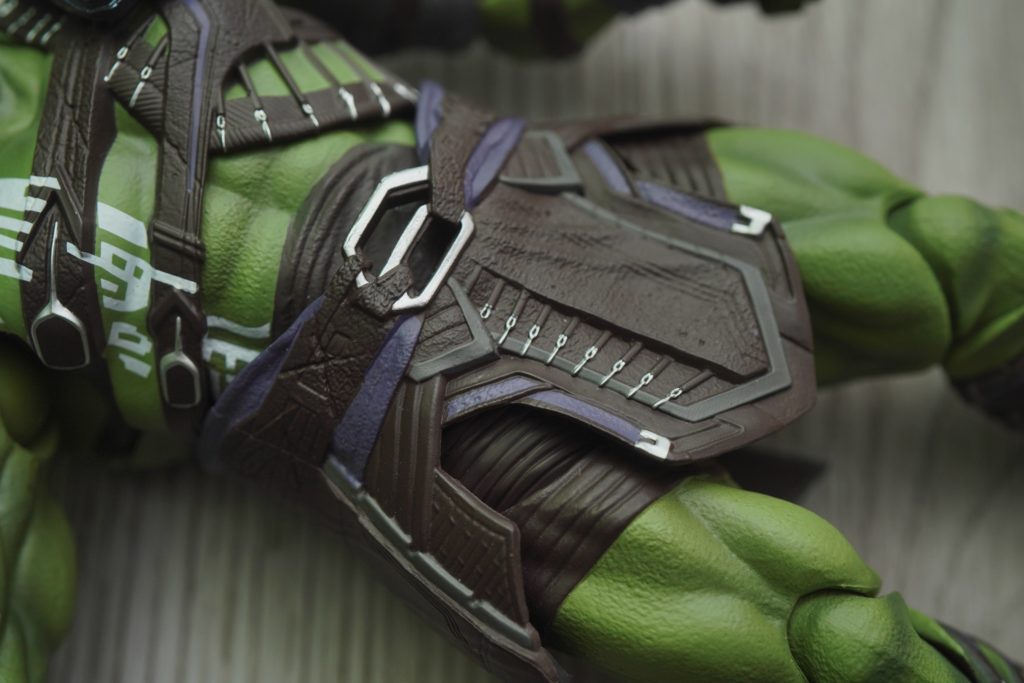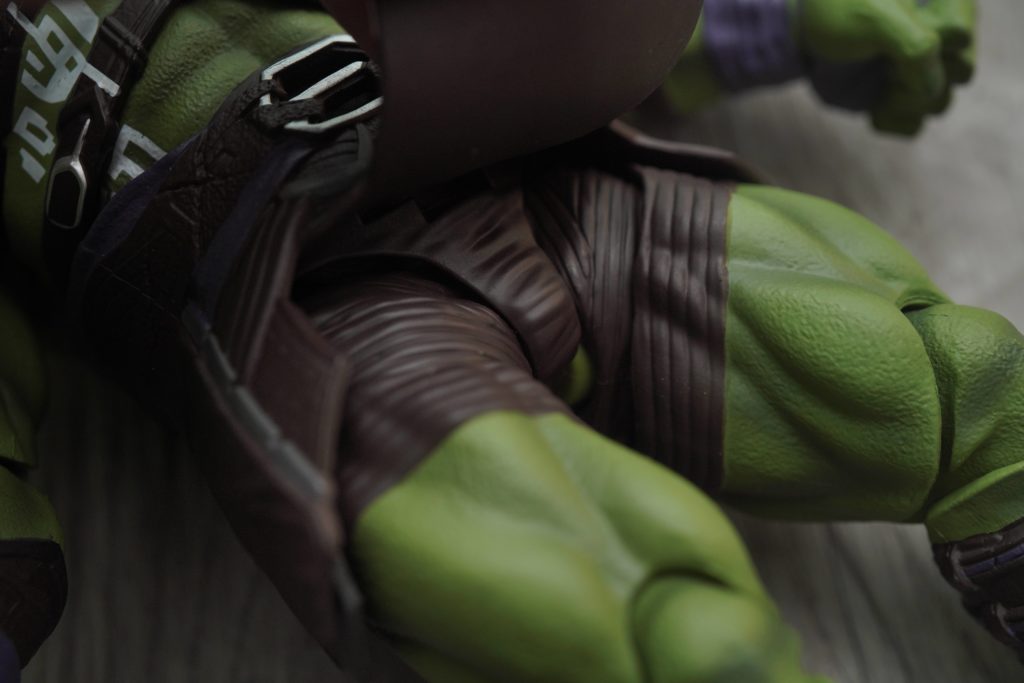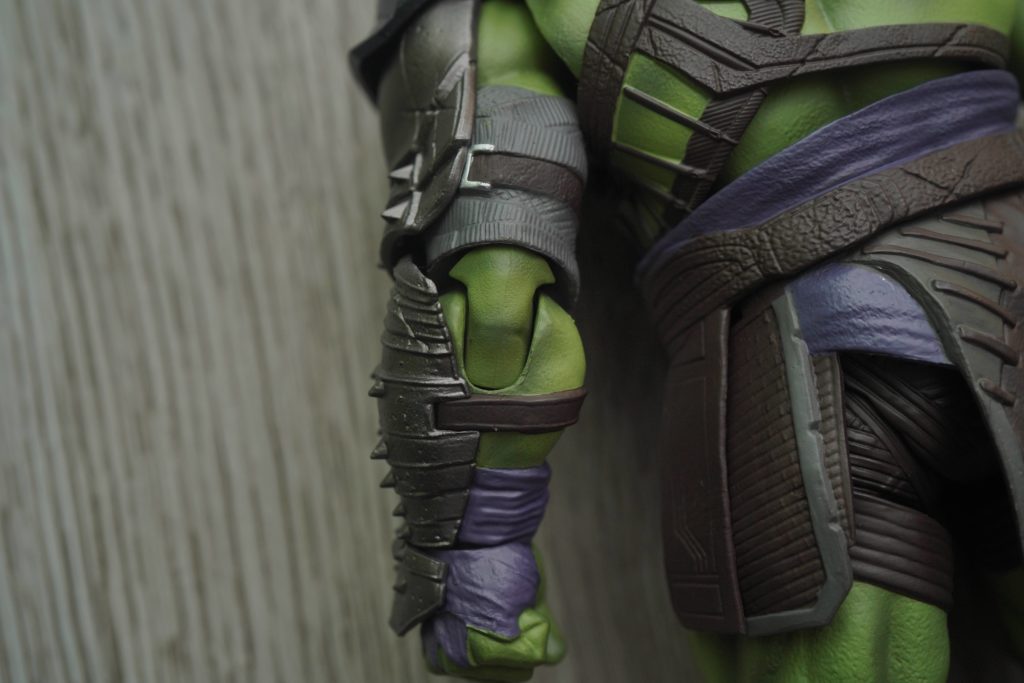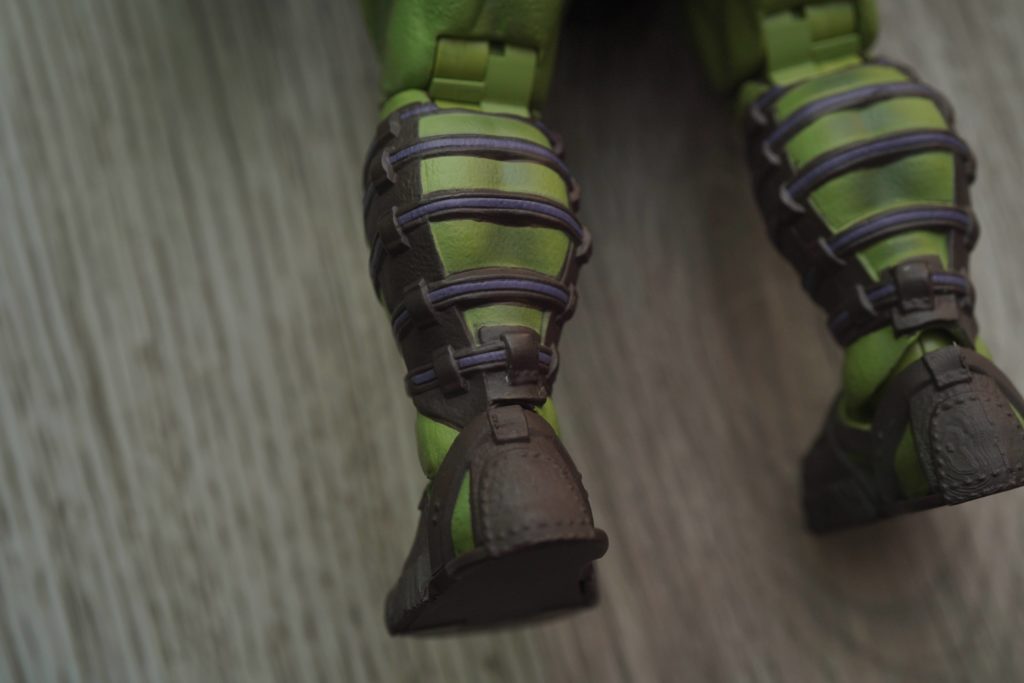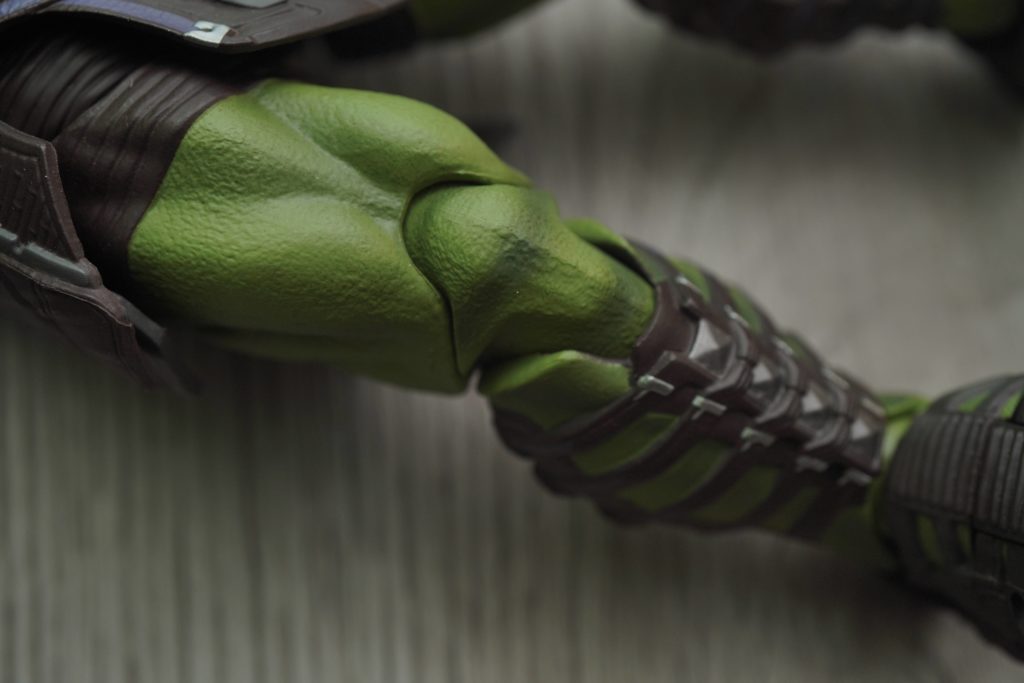 The figure is not that hard to balance because of its weight and its height.
One thing I could've wish that this figure would have would be alternative heads without the head gears, the set is very limited to the arena fight scene where Hulk and Thor met again after the event that happened in Avengers 2.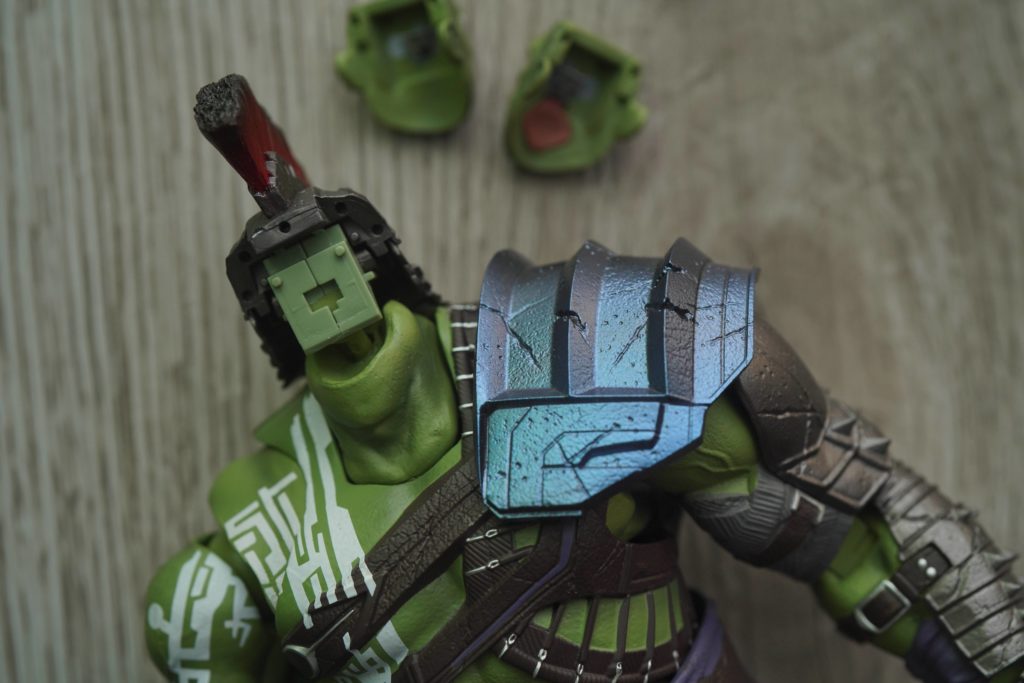 If only Bandai made an alternative head, then it might have more variations when it comes to posing with the rest of the SHF Marvel line.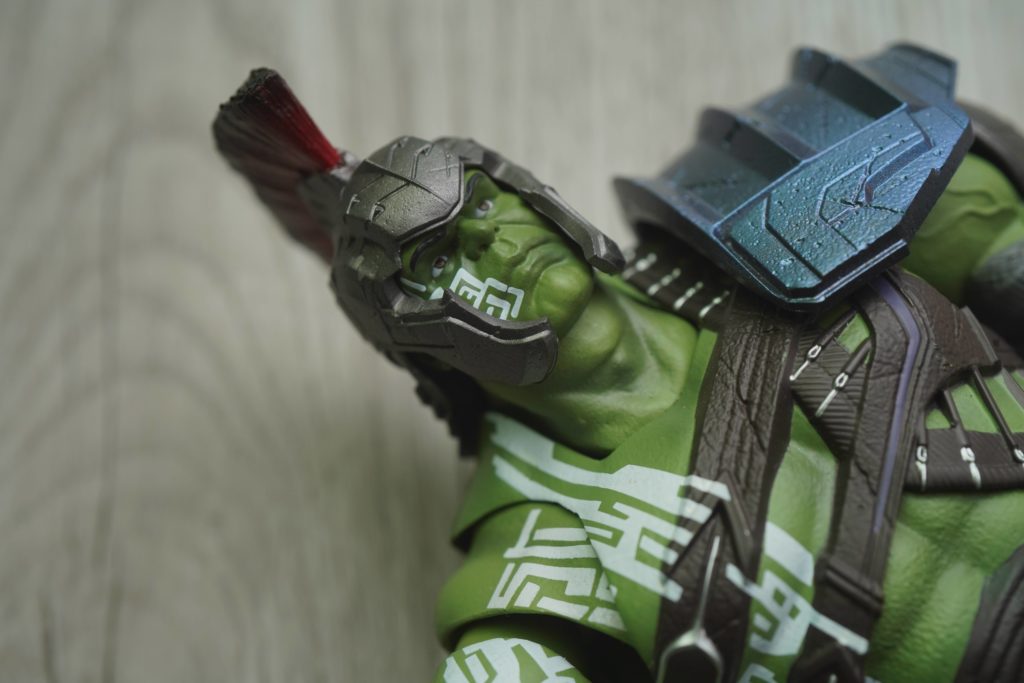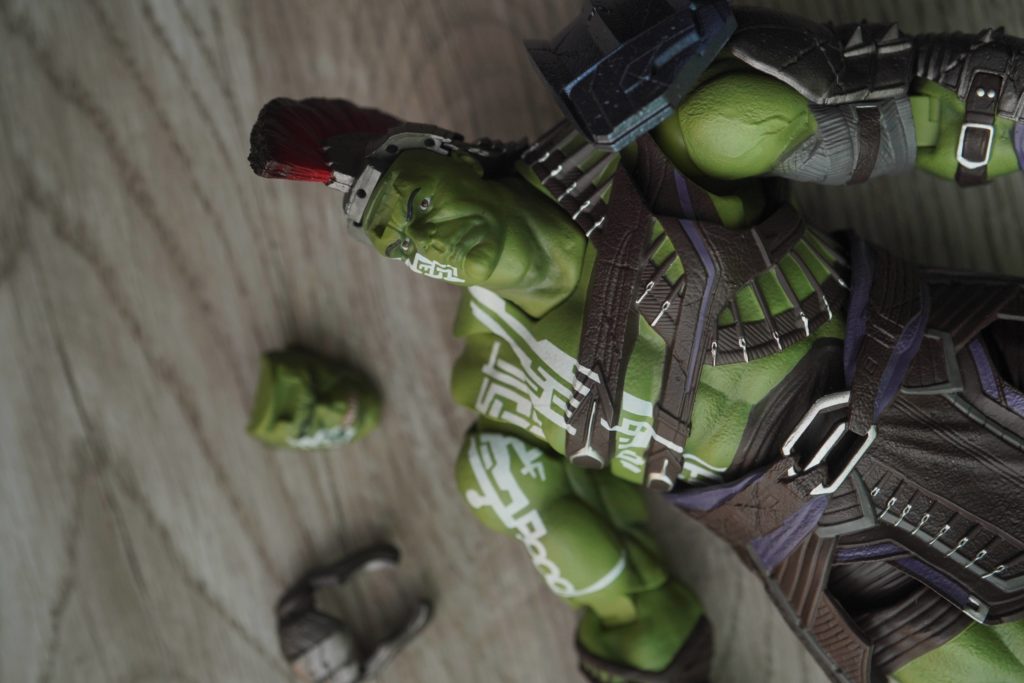 I have nothing bad to say about the paint apps on this figure, it's actually painted really well even the tiny details of the suit and the figure are well made. The battle damages on the outfit was nicely done as well, you can see marks from the armor which makes you feel that Hulk has been through a lot of arena challenges.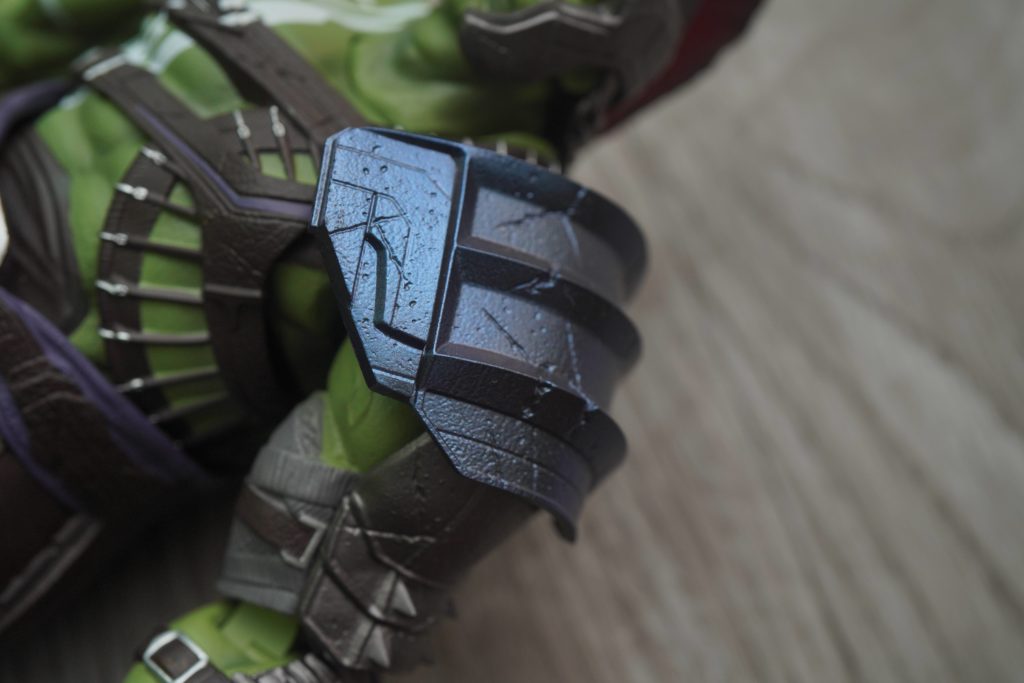 The weapons are quite heavy – makes it hard for the Hulk figure to really hold his weapons without dismantling his hands from its socket.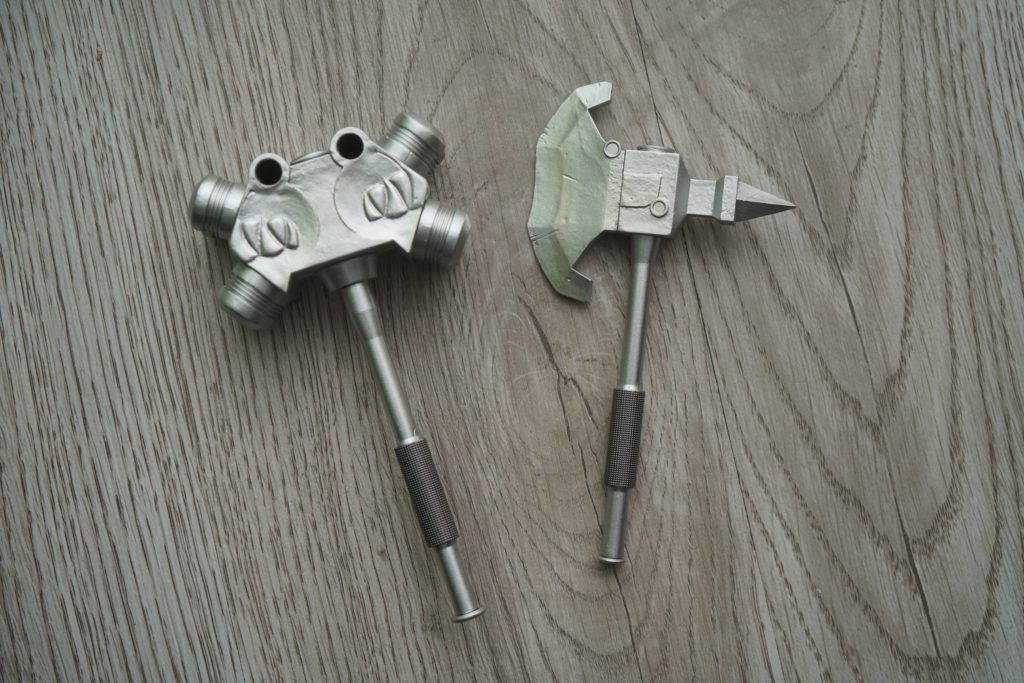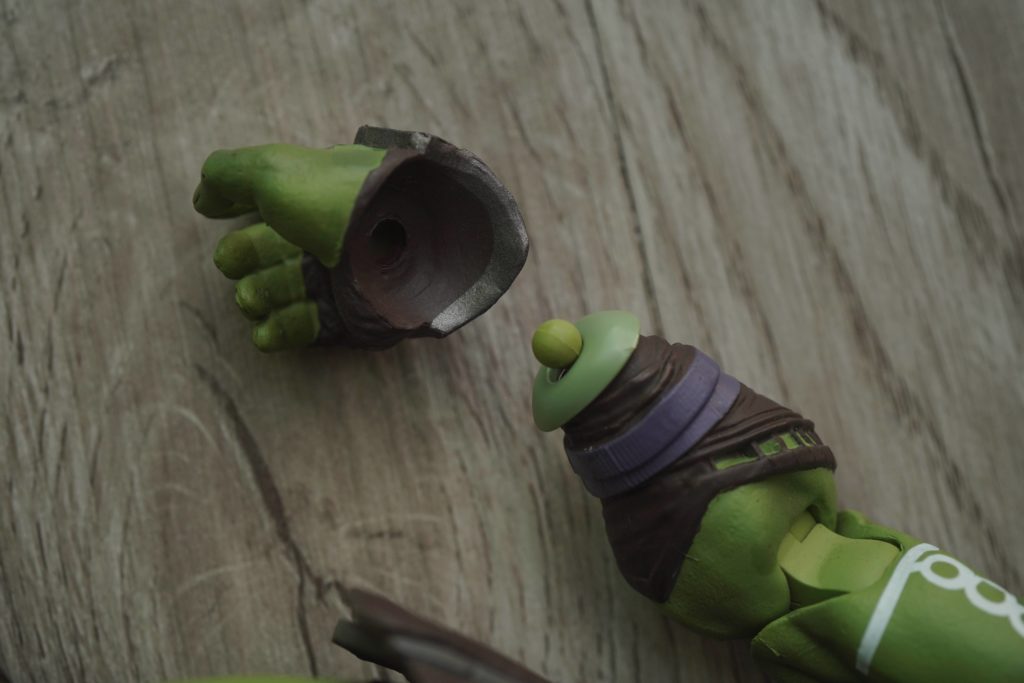 If you're already into collecting the S.H.Figuarts figures for the Marvel line, well you may consider adding this one. Although there might be few concerns based on this review – it is still a better Hulk figure compared to their first release. It's really well displayed or posed with the Ragnarok's version of the Thor too!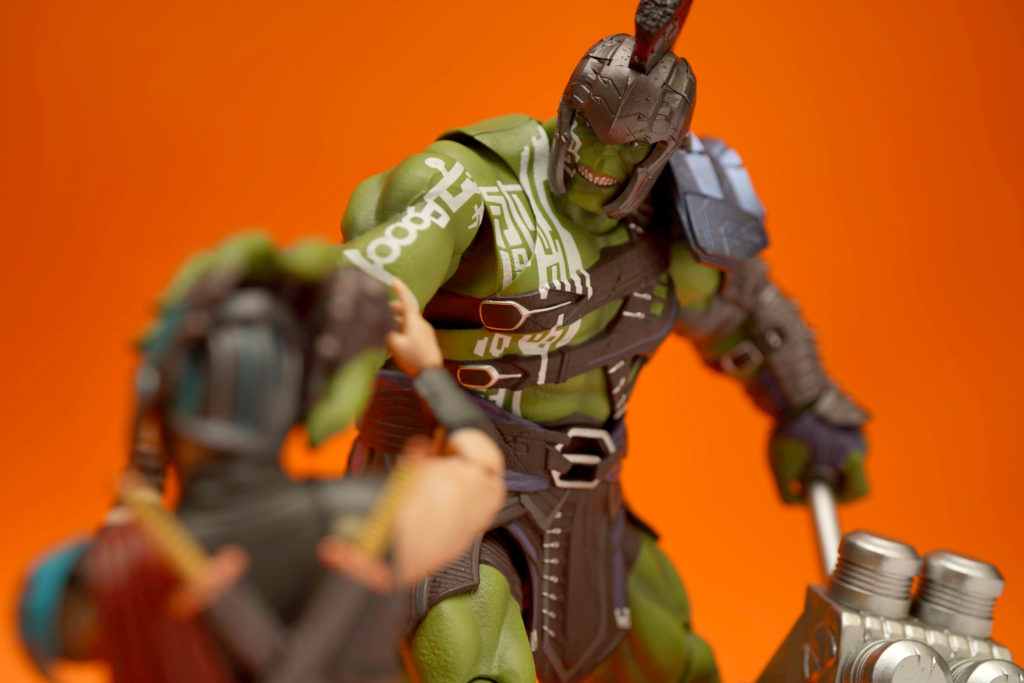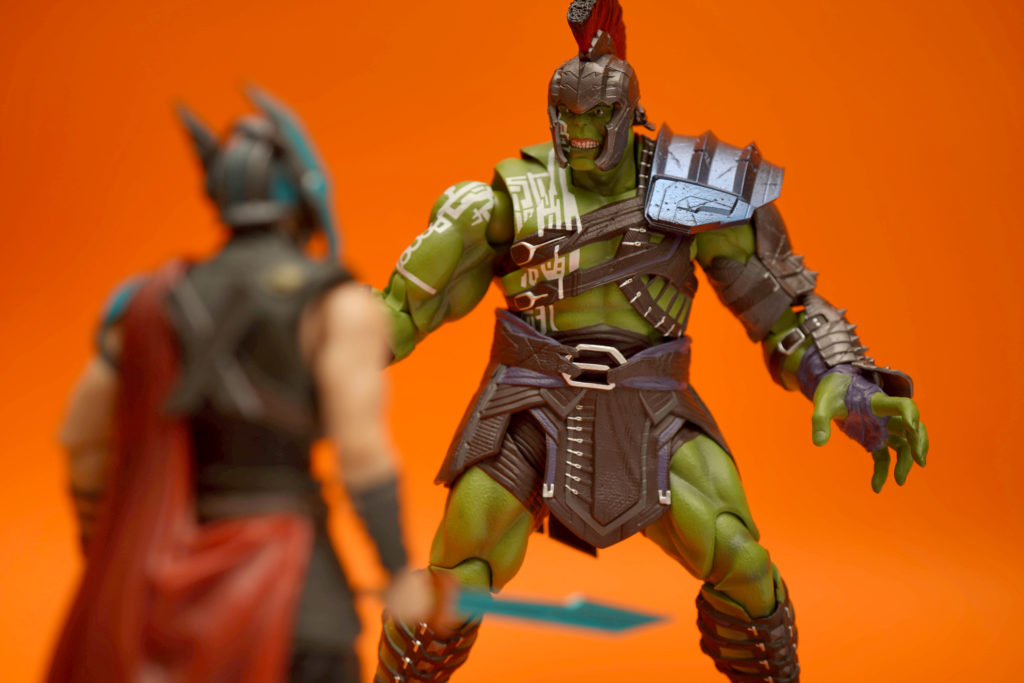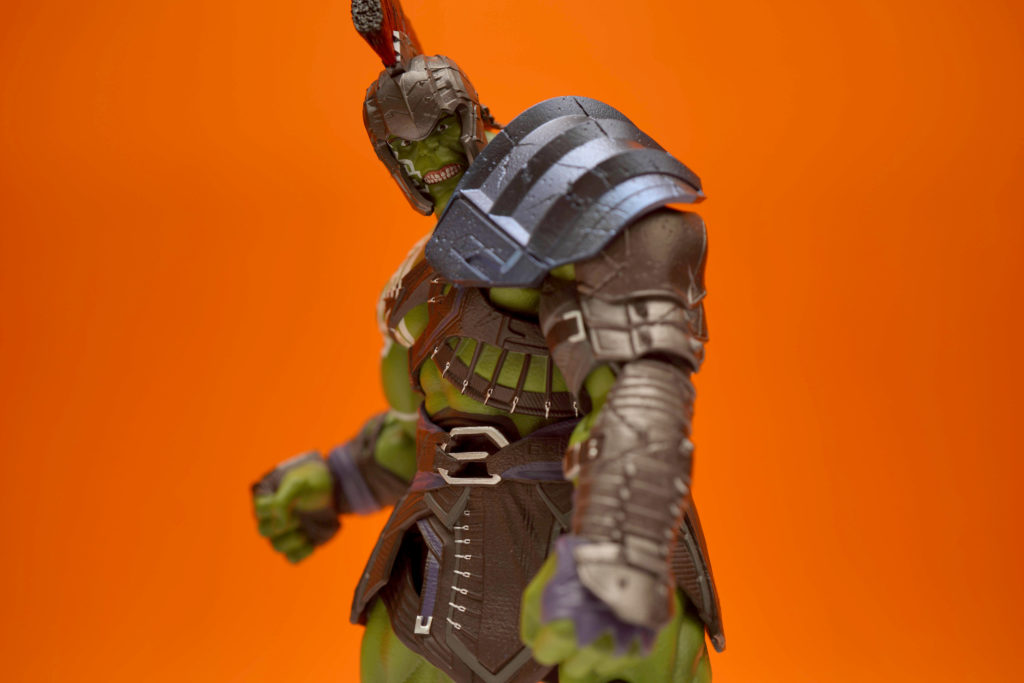 You can visit GreatToys Online to order your own S.H.Figuarts Thor: Ragnarok Hulk figure! Visit their stores and website to know more about the other figures up for sale!

-jvr