Captain America has got to be one of the most iconic superhero that Marvel made – basically he is Marvel's all-American superhero. Recently, he made his comeback appearance on the Avengers: Infinity War movie and most of the fans thought that it would be the last time that we'll see him. I mean, if you base it on the early version of the trailers – you would've thought of the same thing.
I'll be doing a quick unboxing review on the S.H.Figuarts Avengers: Infinity War Captain America with Tamashii Effects figure. This review is brought to us by GreatToys Online – make sure to visit their site and stores and make sue to check out the toys and figures up for sale!

The box is distinctively big mainly because of the additional Tamshii Exploding Effects – you'd think that with the big box  it would house a lot of accessories, well it's quite upsetting to know that this set only has a few set of accessories.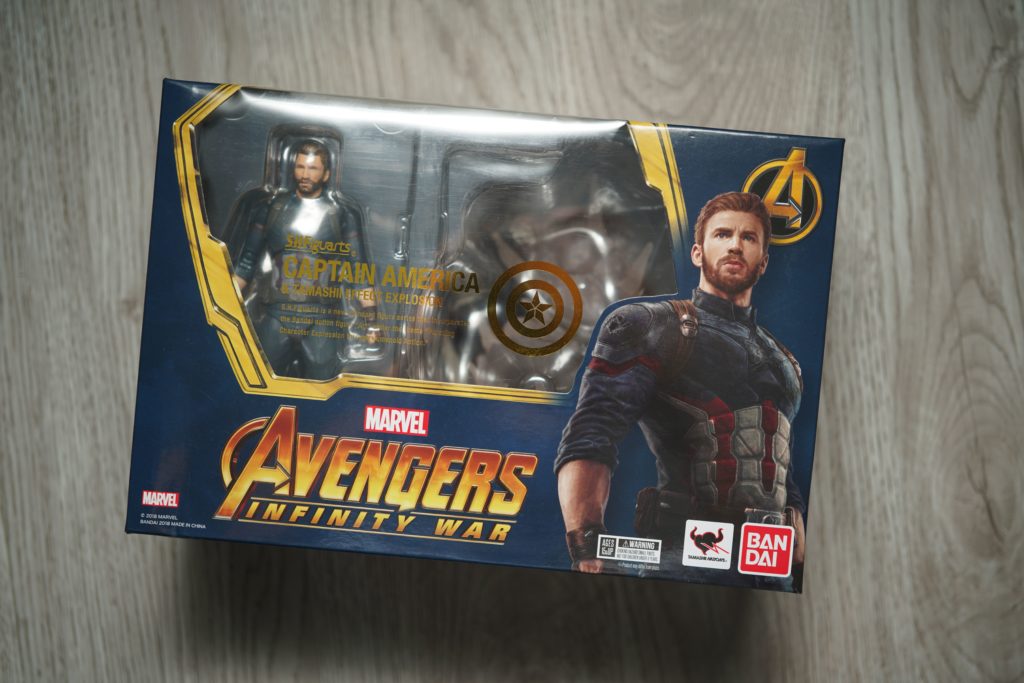 The set includes the following accessories – additional set of interchangeable hands, the three-piece exploding effect and a spear from Corvus Glaive – I really didn't get why of all the weapons to bundle the figure with – they chose to use this one, I can't even remember how many times he used the weapon. To why they didn't produce the Wakanda shield, that is still a mystery to me.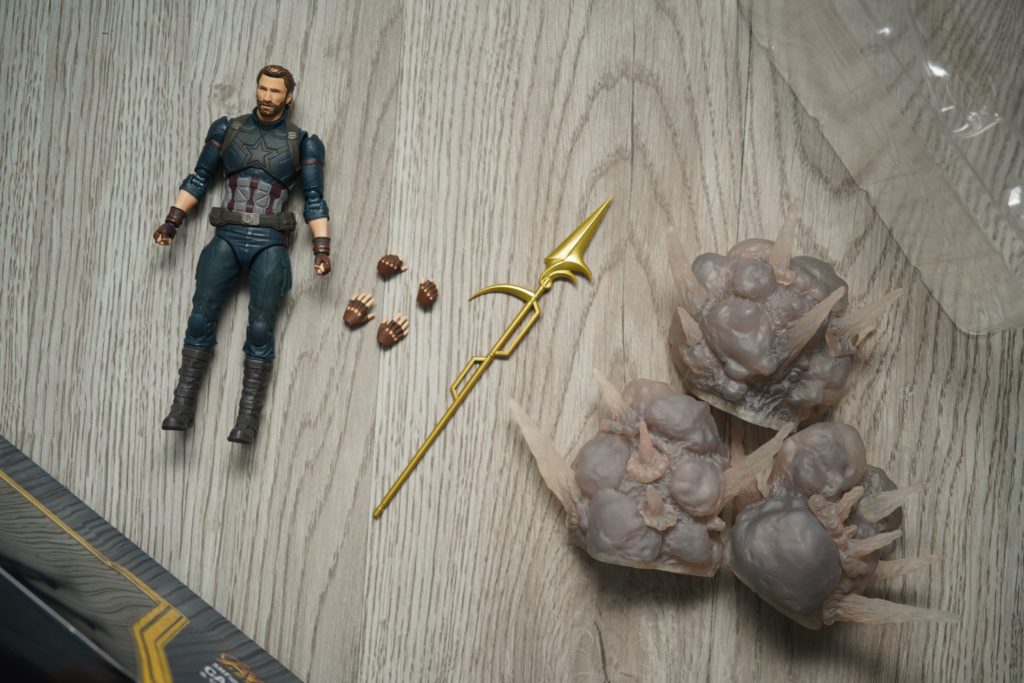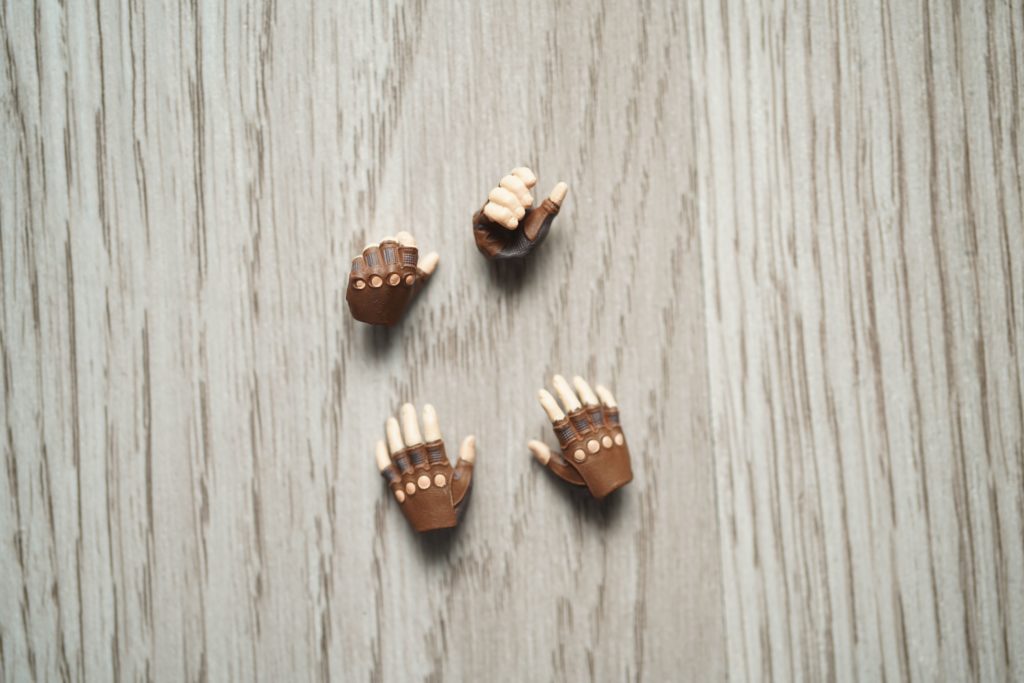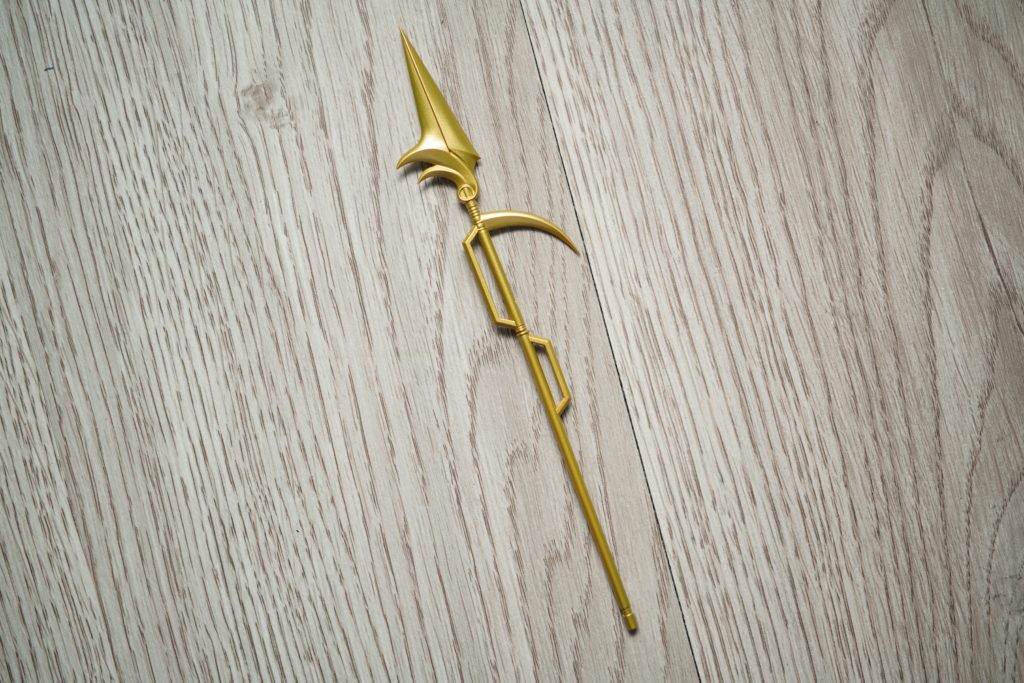 Moving on, the figure is noticeably an improved update from the Civil War Captain America figure which I find very light and very cheap looking especially if you notice how shallow the figure is from its waist up. This figure is a lot sturdier and the feel of the figure is better in terms of its weight.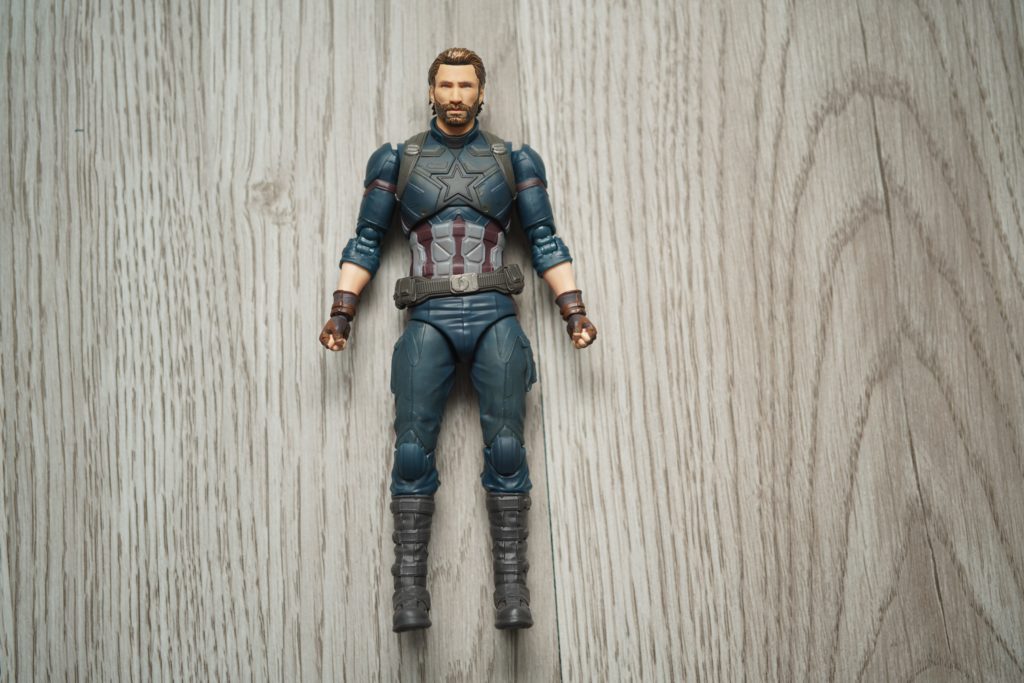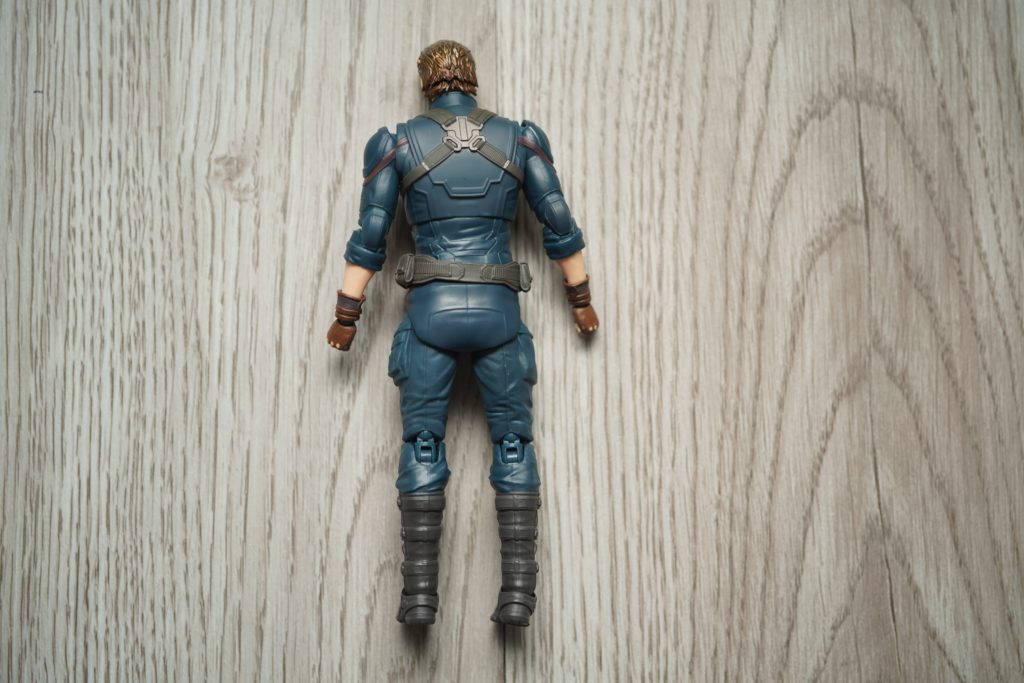 The figure has many points of articulations almost similar to most of the Marvel figure built for all their standard 1/12 scale Figuarts.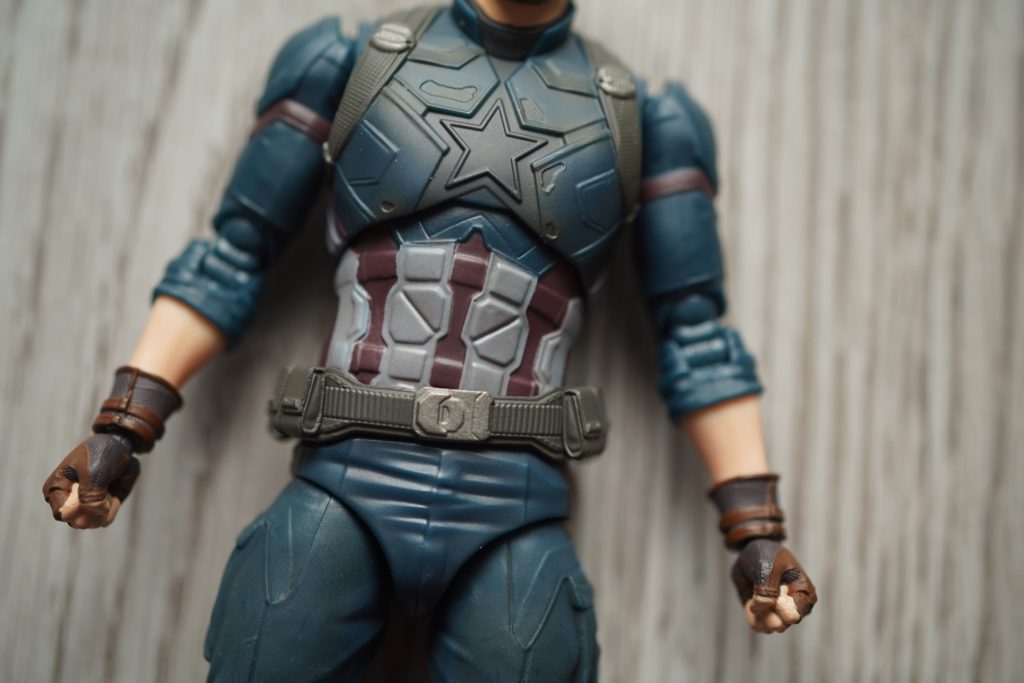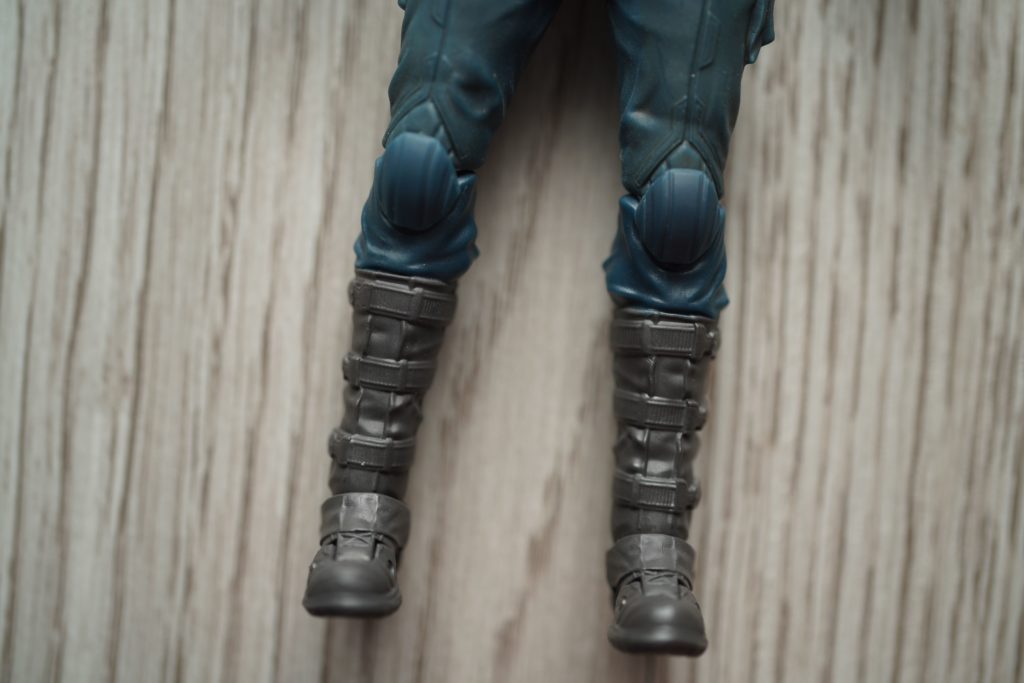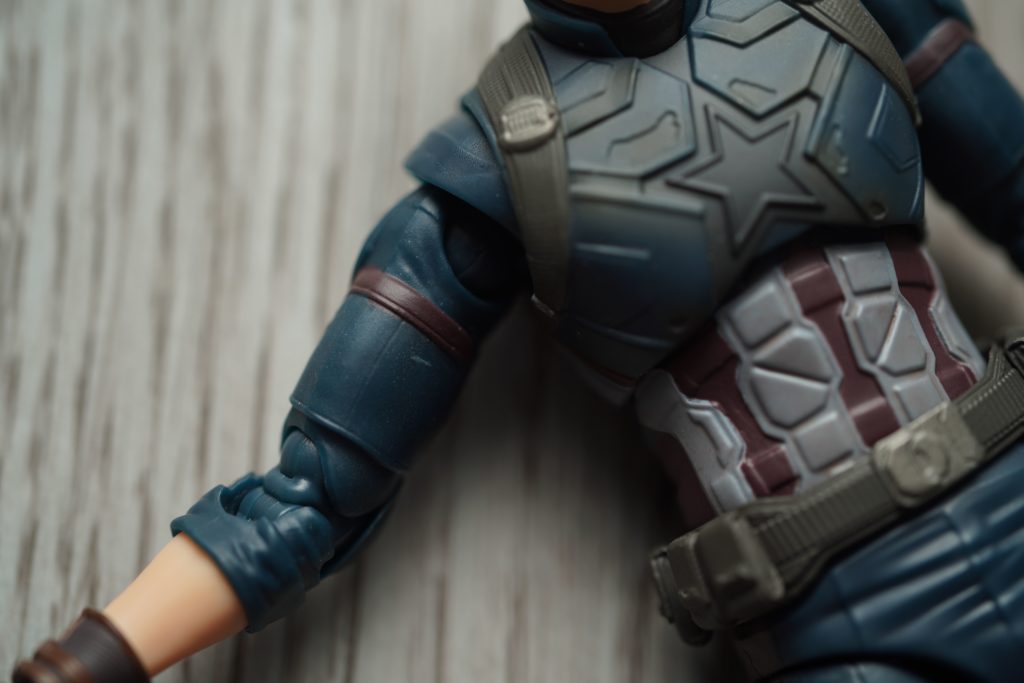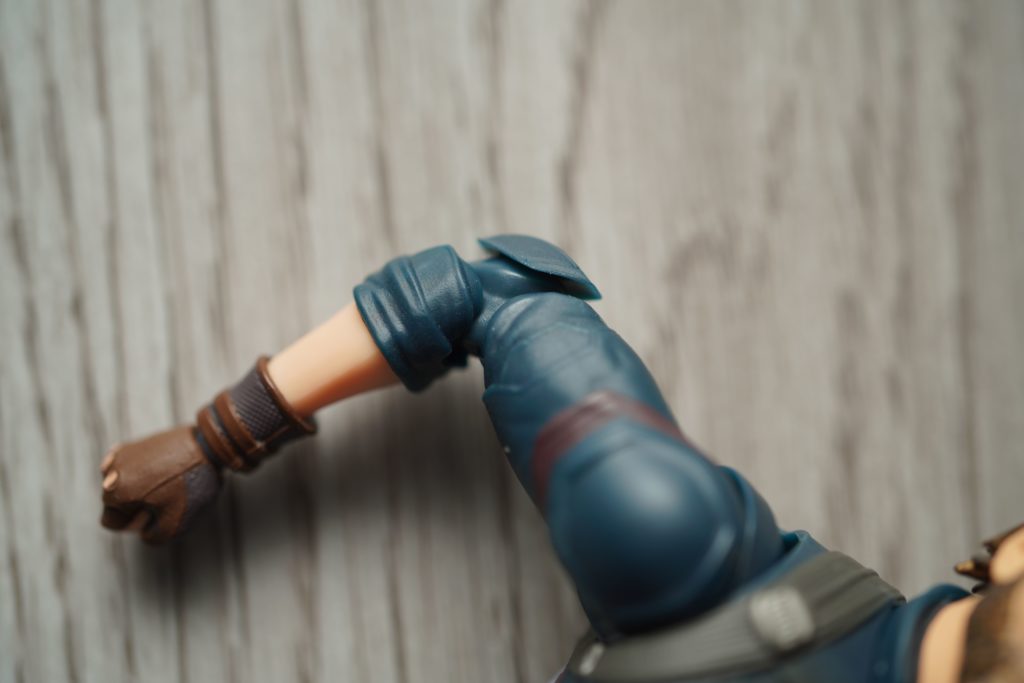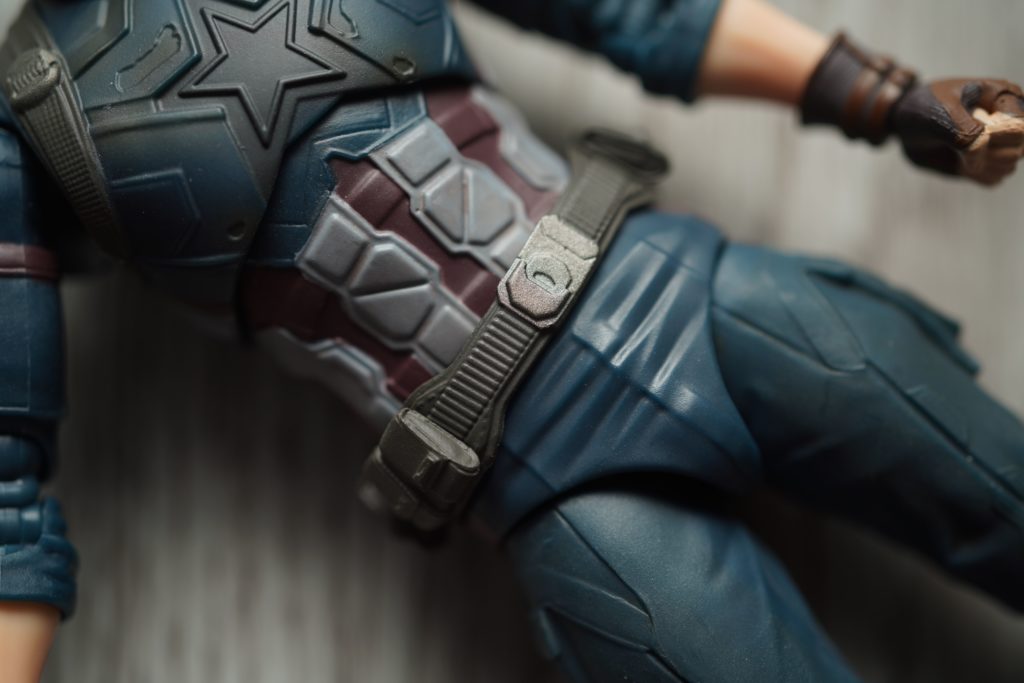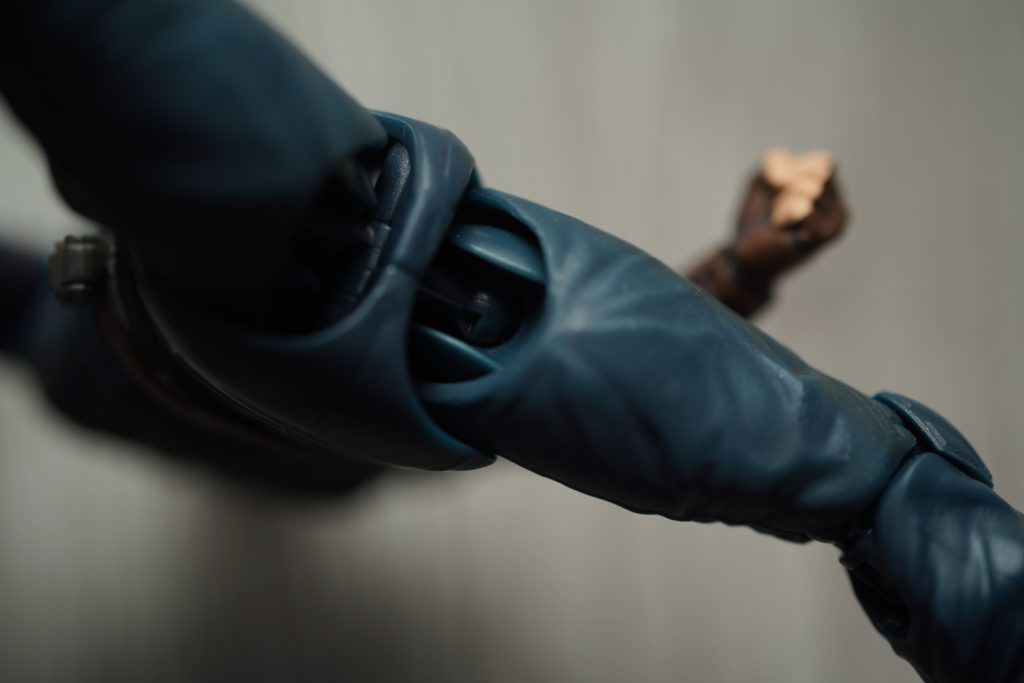 '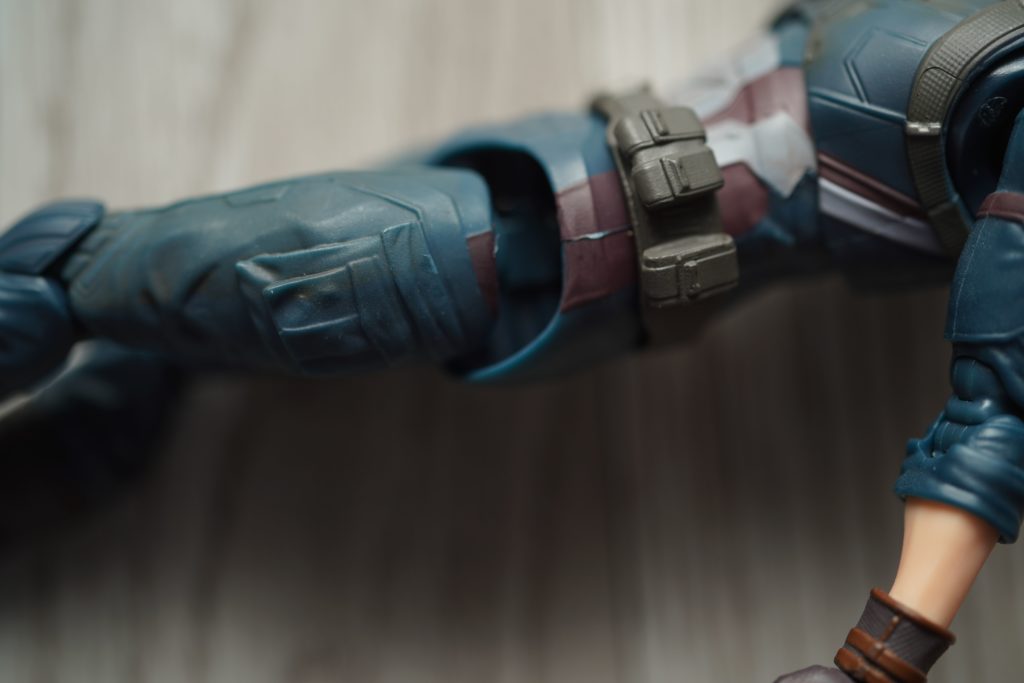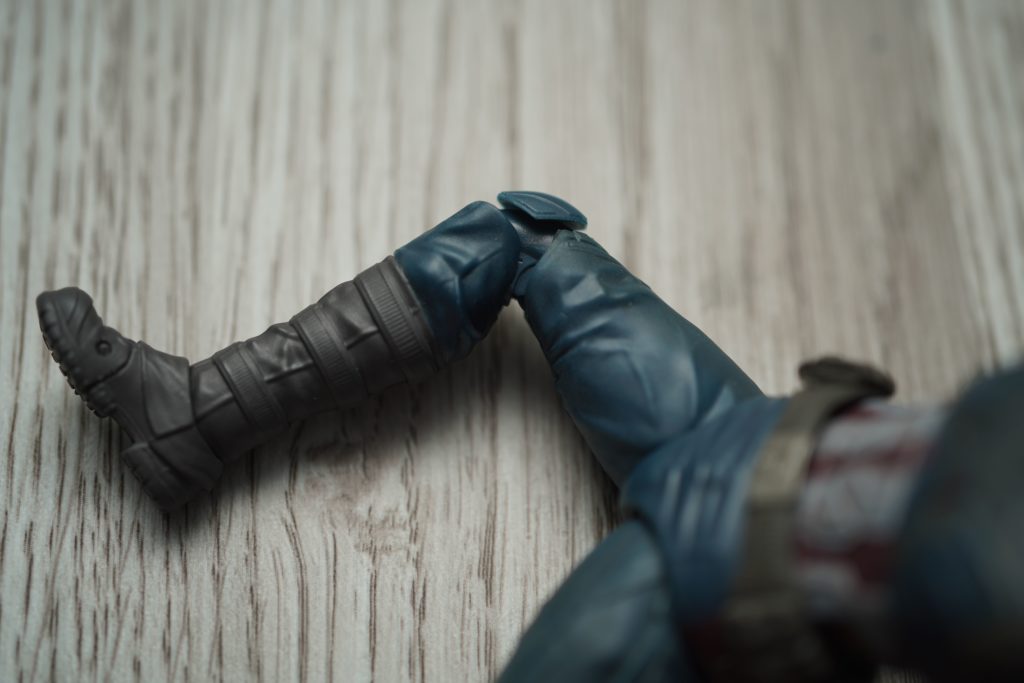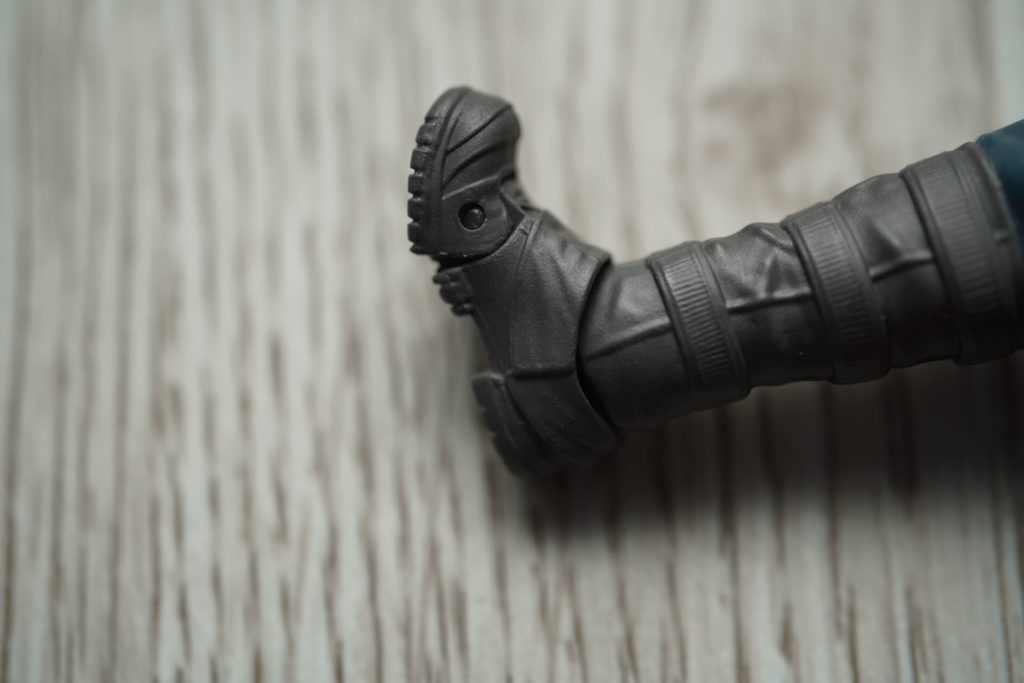 The face paint is digitally printed similar to most of the movie version figures of the S.H.Figuarts releases. You would notice the paint dots as you zoom in and take a closer look on the face of the figure. Although my main concenr is still that with the digital pain, it make them look very dull (although toys are really lifeless, the eyes in digital prints are mostly looking very blank).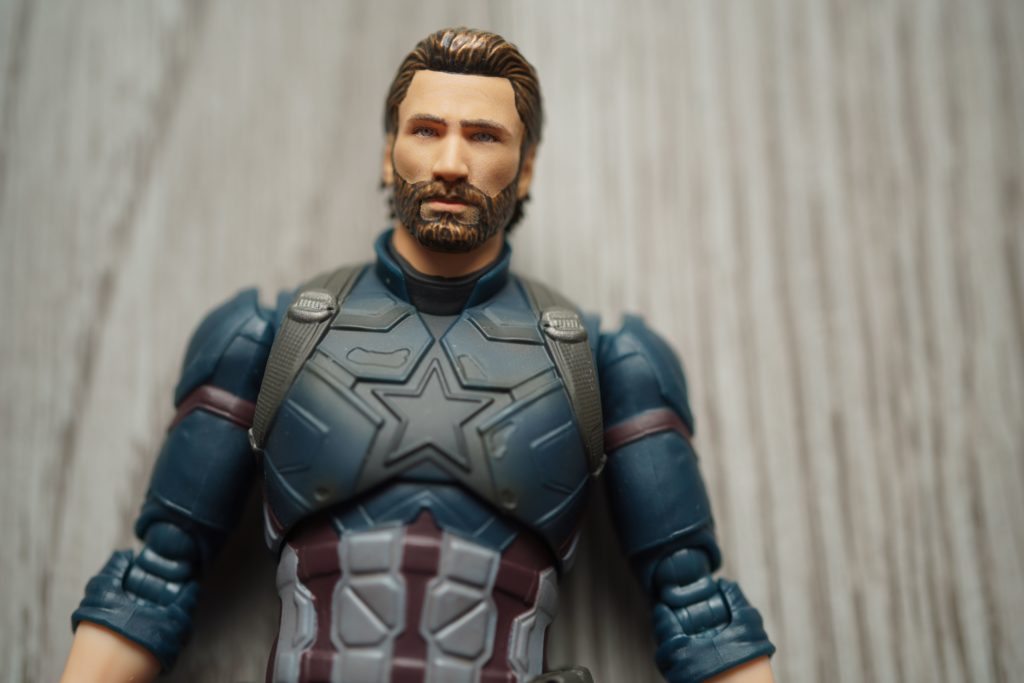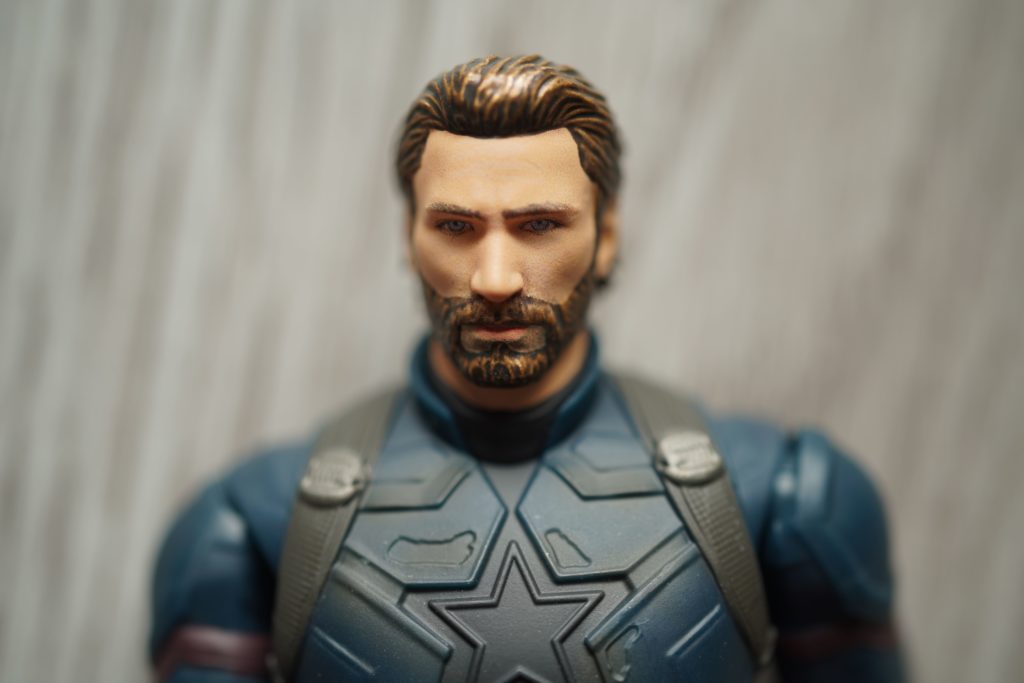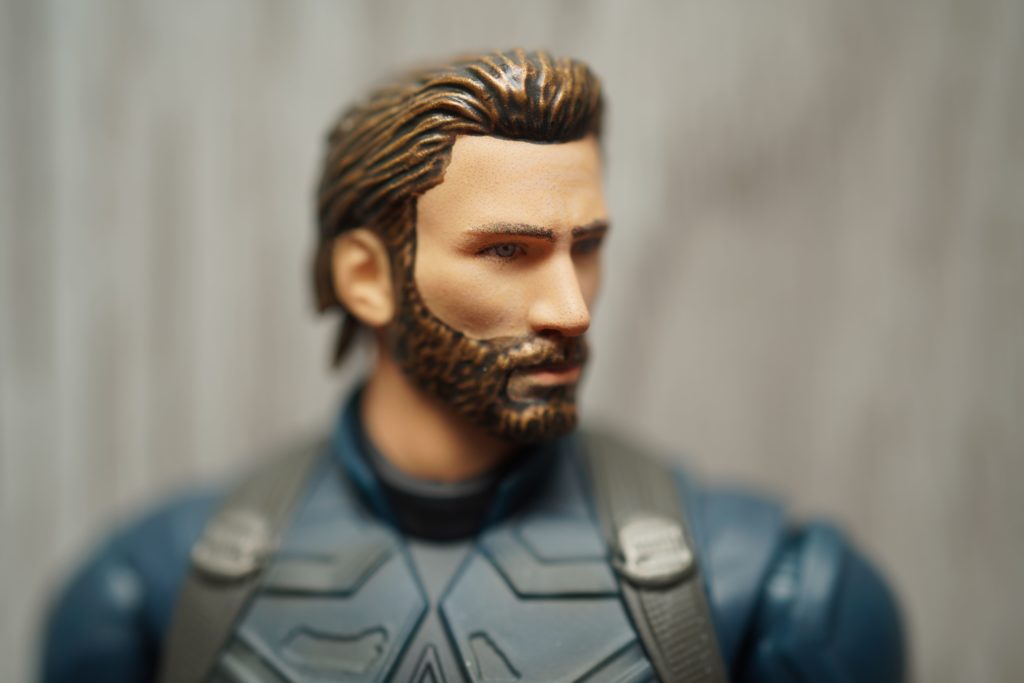 There's is actually an additional part (hair) included – this is for Steve Roger's long hair – this adds variety in posing or twisting his head.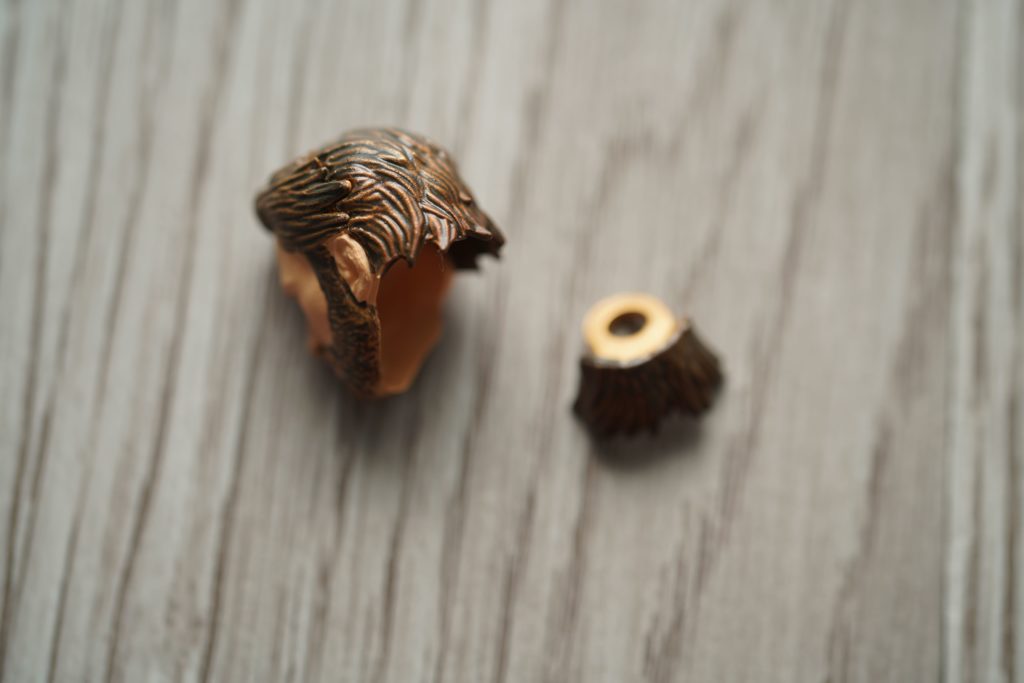 Overall, if you're considering to get this figure since you've already purchased all of the Marvel S.H.Figuarts figures then this is a good addition. If you're quite hesitant because of the limitations of the accessories, there are actually some options although this might require additional purchases. You can actually use the included shield in the Marvel Legend's Captain America or you can get an alternative head sculpt from 7toy Studios.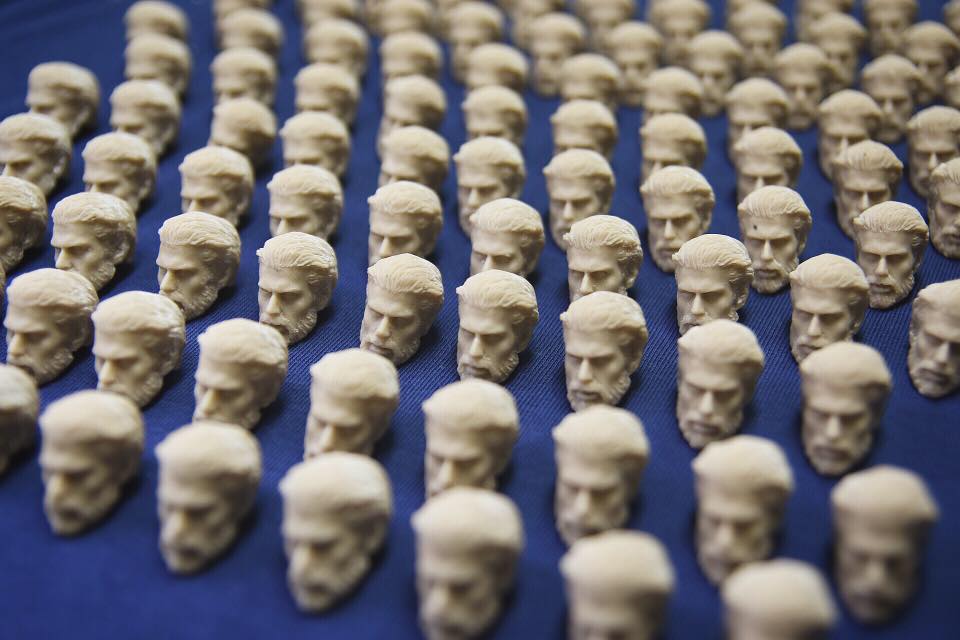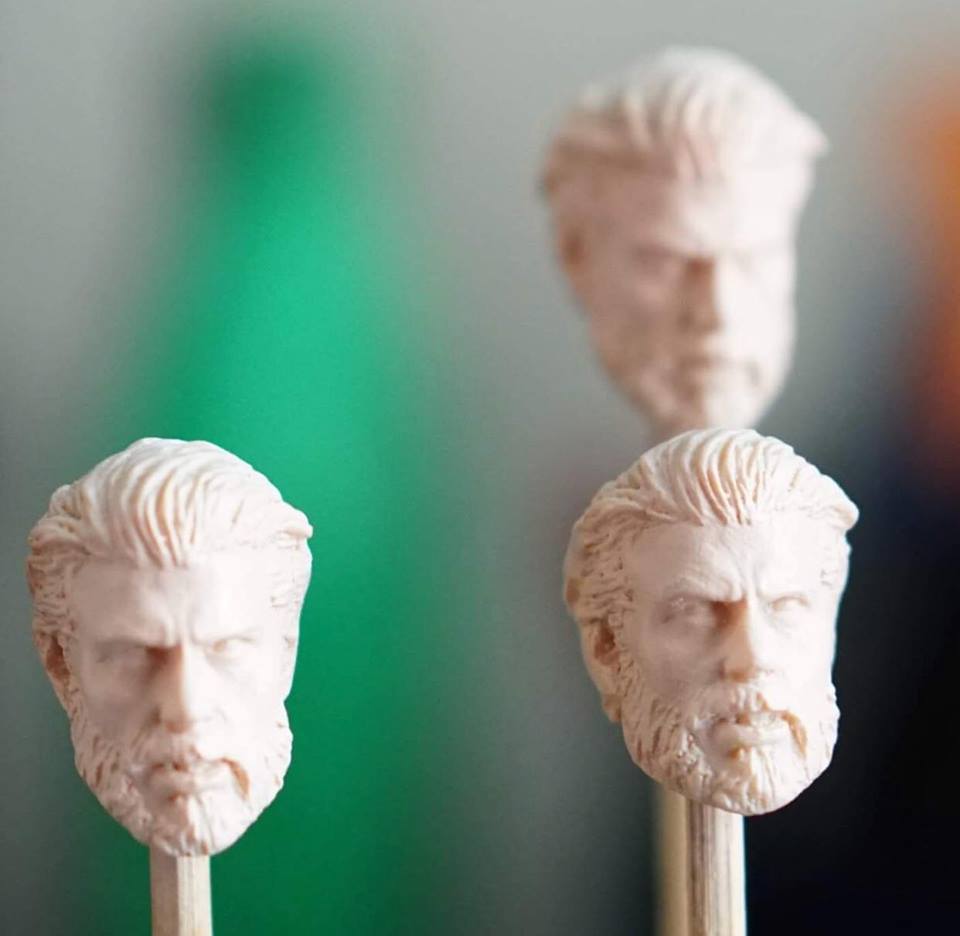 They did a better job on the head sculpt of Steve Rogers so you might want to check their page if you plan to order one.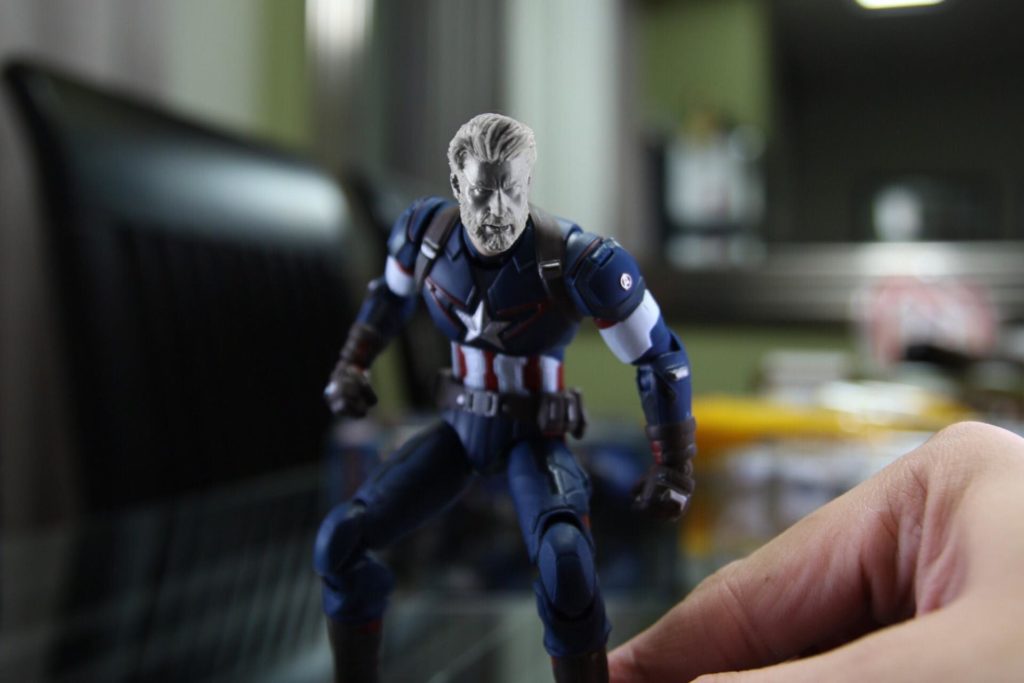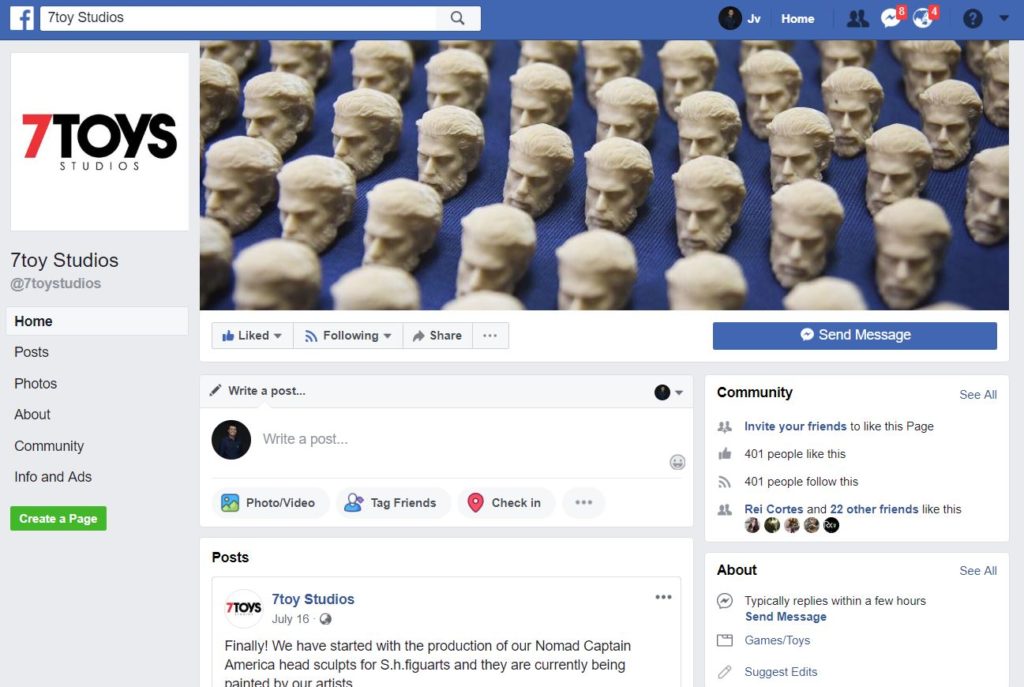 You can visit GreatToys Online to get your own S.H.Figuarts Avengers: Infinity War Captain America figure. Do not forget to checkout GreatToys Online's social media pages and website to check out other toys and figures that are up for sale!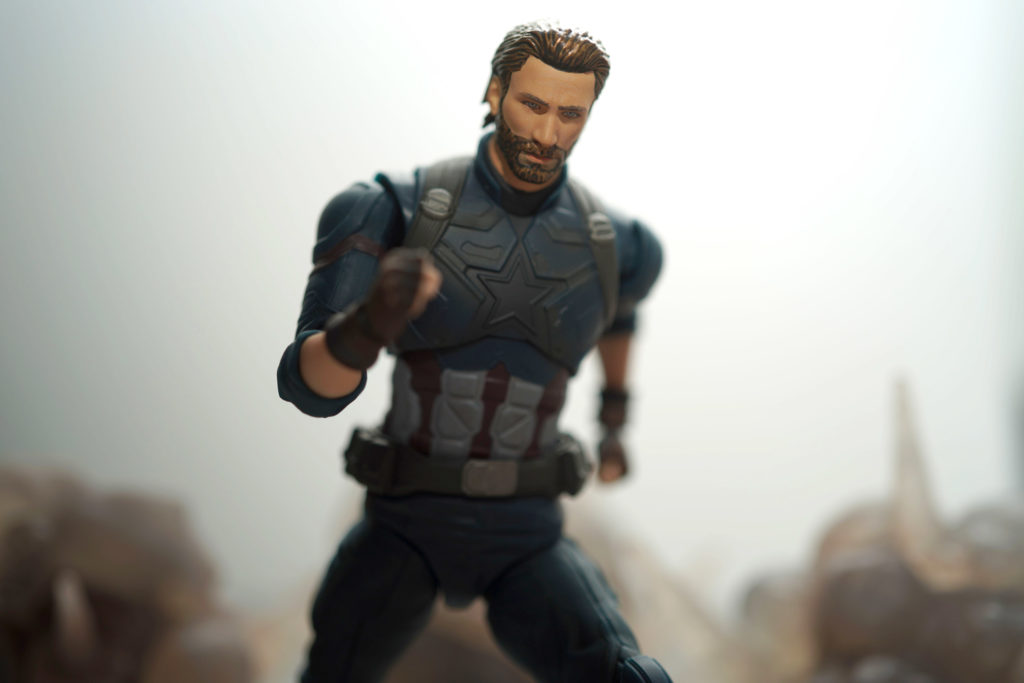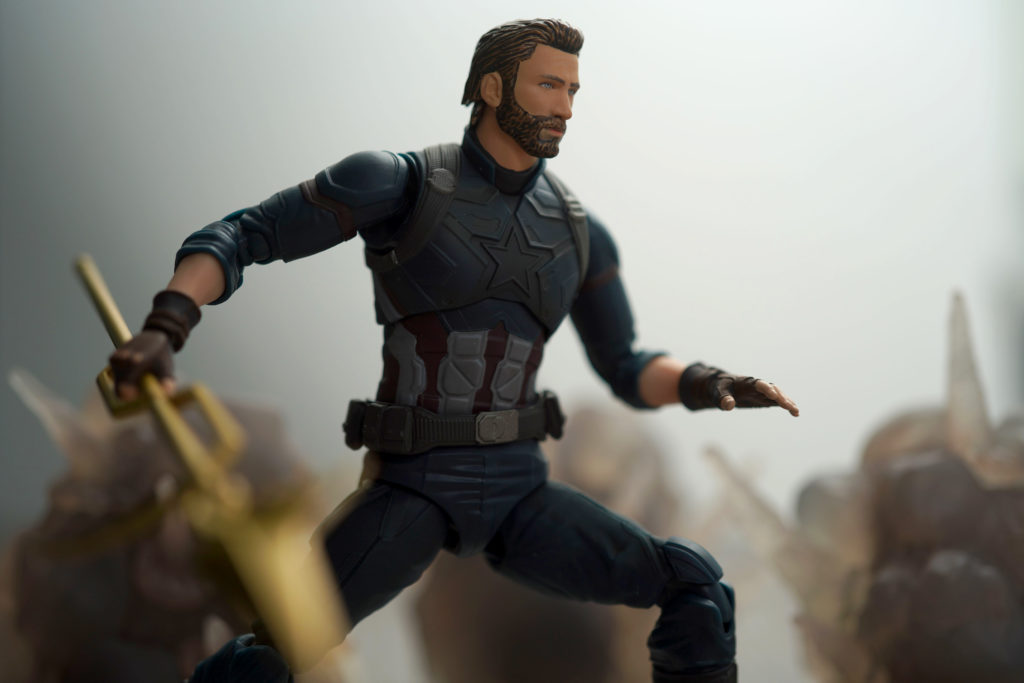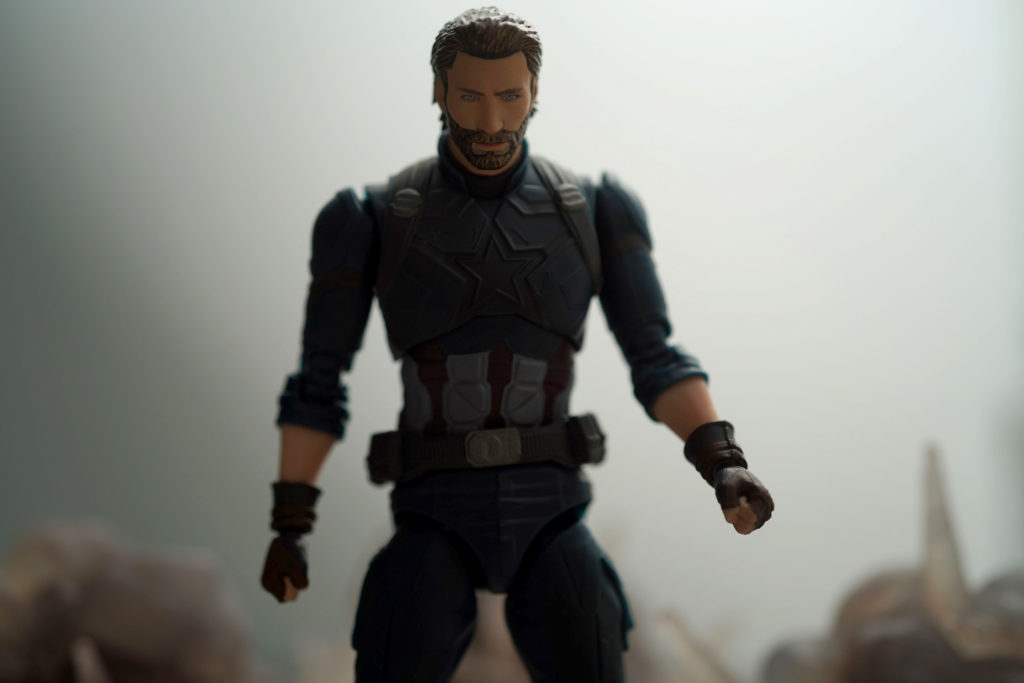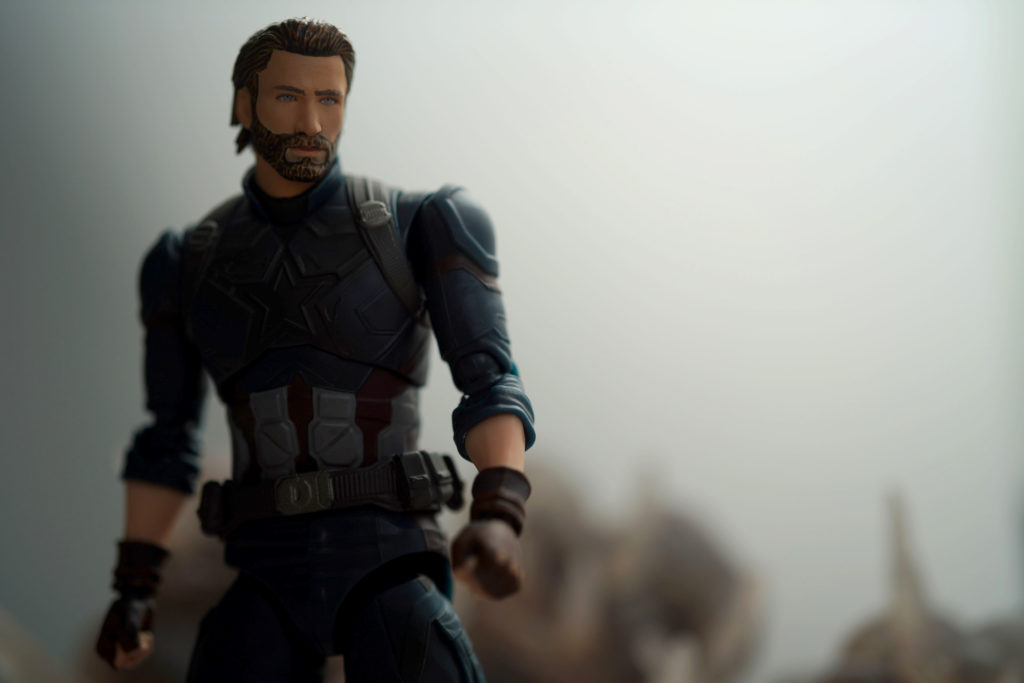 -jvr