In case you've missed the first Nendoroid figure release of the famous Pokemon in-game character Red, fear not because The Good Smile Company just re-released it's Nendoroid 425 Red figure just in time for the Pokemon's 20th anniversary – good thing for me because the retail price of the first generation release was very expensive.
I'll be doing an unboxing on the Nendoroid 425 Red figure. Today's review is brought to us by Hubbyte Toy Store.

It has been almost 20 years since GameFreak introduced its hit role playing game, Pokemon. Do you still remember that feeling when Professor Oak asks you to choose your starter Pokemon? Of course, I would never get tired of choosing Squirtle, mainly because I really like Blastoise – that's until Turtwig came as an option as a starter in Generation 4.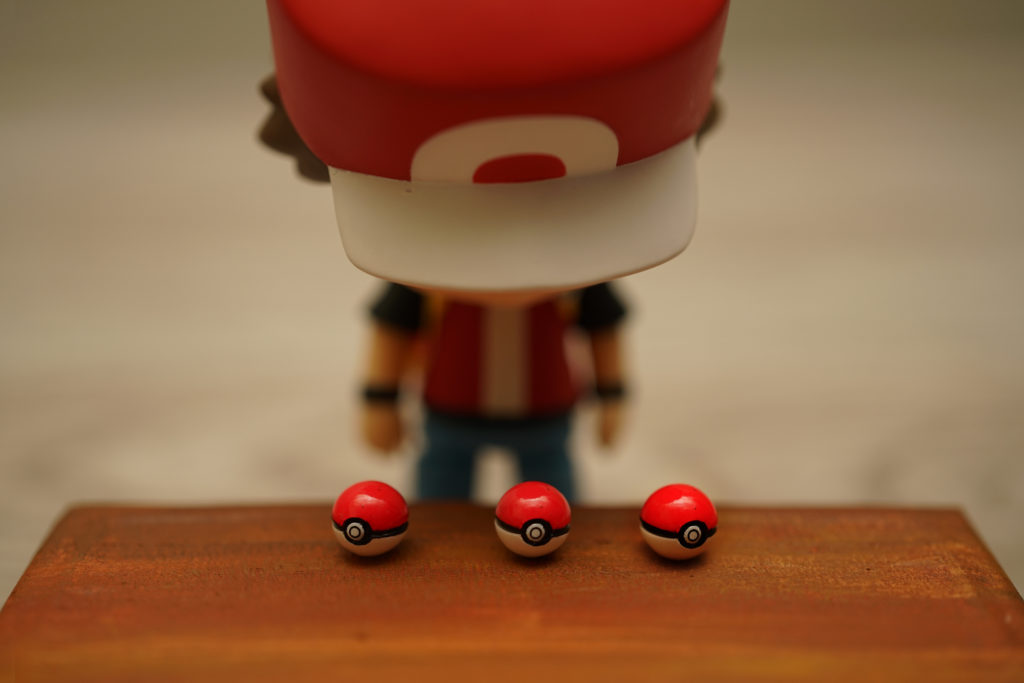 The fame of the Pokemon game spread like wildfire from its game, TV series, movies and even its merchandises. Pokemon has already been a household name not only in Japan but for almost all countries. The game withstood all possible generation gaps and made it very adaptable to all people regardless of what generation they were in. I have been a fan of Pokemon ever since I started seeing the anime show, I remember my Math teacher in my grade school years not giving us homeworks during Fridays because it's Pokemon night. Up until now I'm collecting Pokemon toys, I originally started collecting the PVC (now called the Moncolle toys) and now I expanded in collecting toys from other manufacturers aside from Takara Tomy – which in this case, The Good Smile Company's Nendoroid Red figure.
As you can see below, here's how the packaging is for this figure.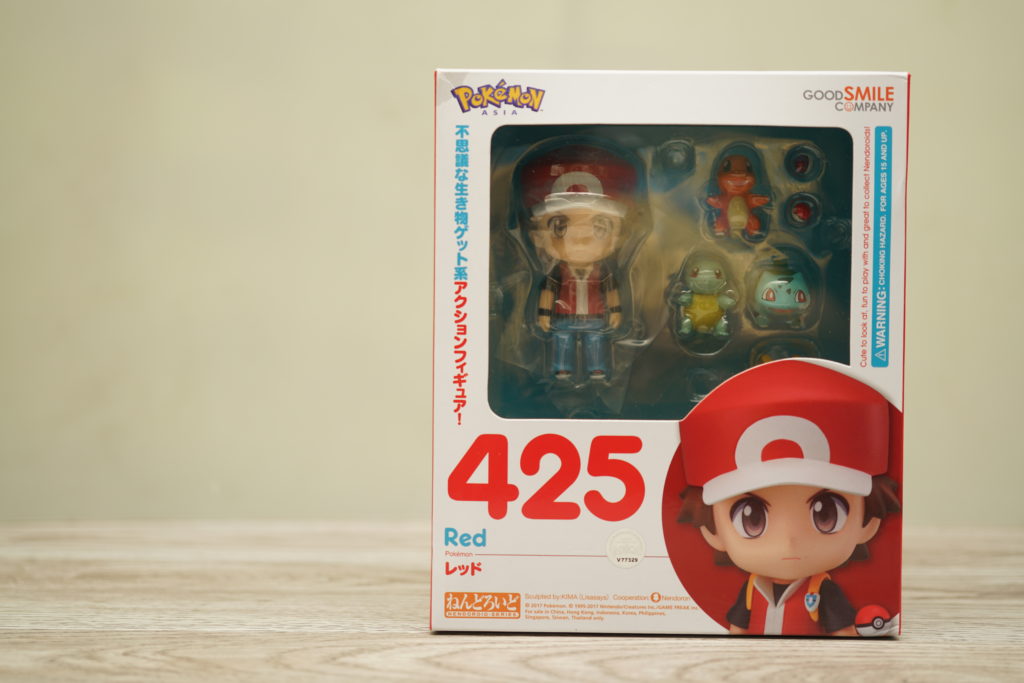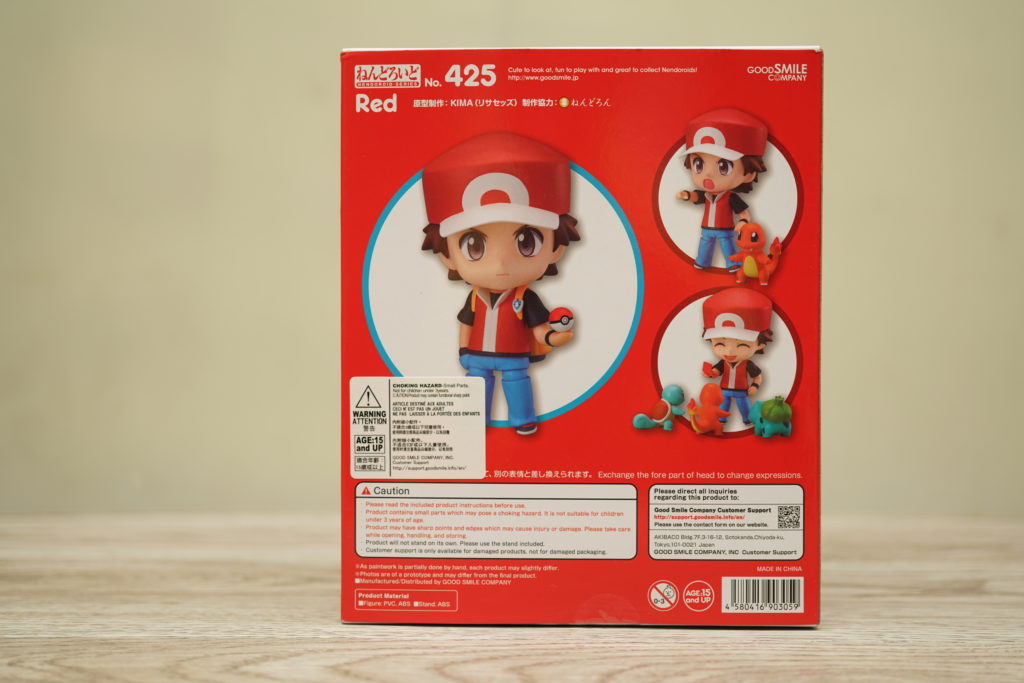 I first got the Nendoroid Trainer Red Champion version figure before I got my hands on the first Nendooid release for Pokemon. You can see the box comparison below: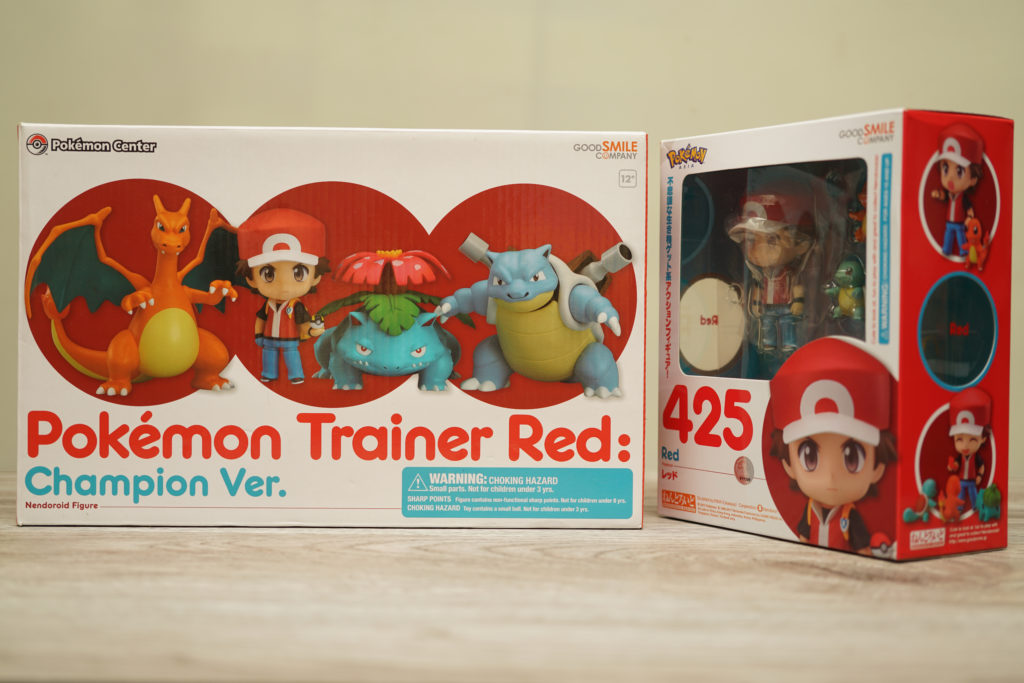 The boxes on either figures are very different, mainly because the other characters aside from Red are different in size.
The accessories for this figure set is same as the first release. You have your standard Nendoroid stand and base, the 2 extra face plates, interchangeable hands, Pokeball and a Masterball, a hand holding a Pokedex and of course your Pokemon starters – Bulbasaur, Charmander and Squirtle.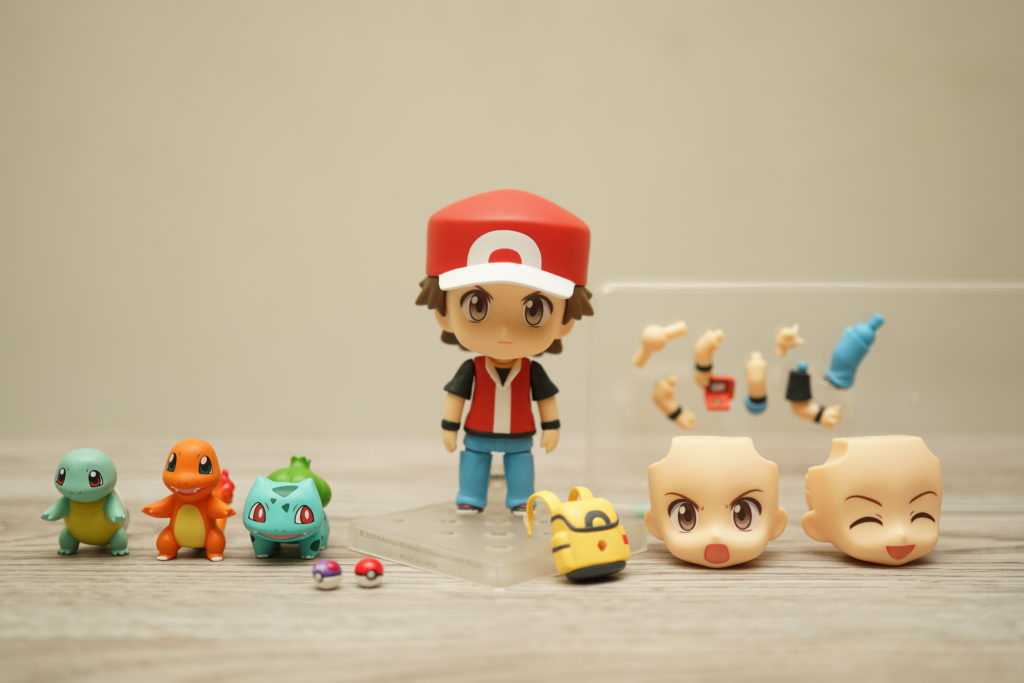 Although, if you compare how the starters look like – the way they did it for this line if more of a "chibi" version of the original look of the Pokemon starters. You can clearly see how they differ in built and their eyes.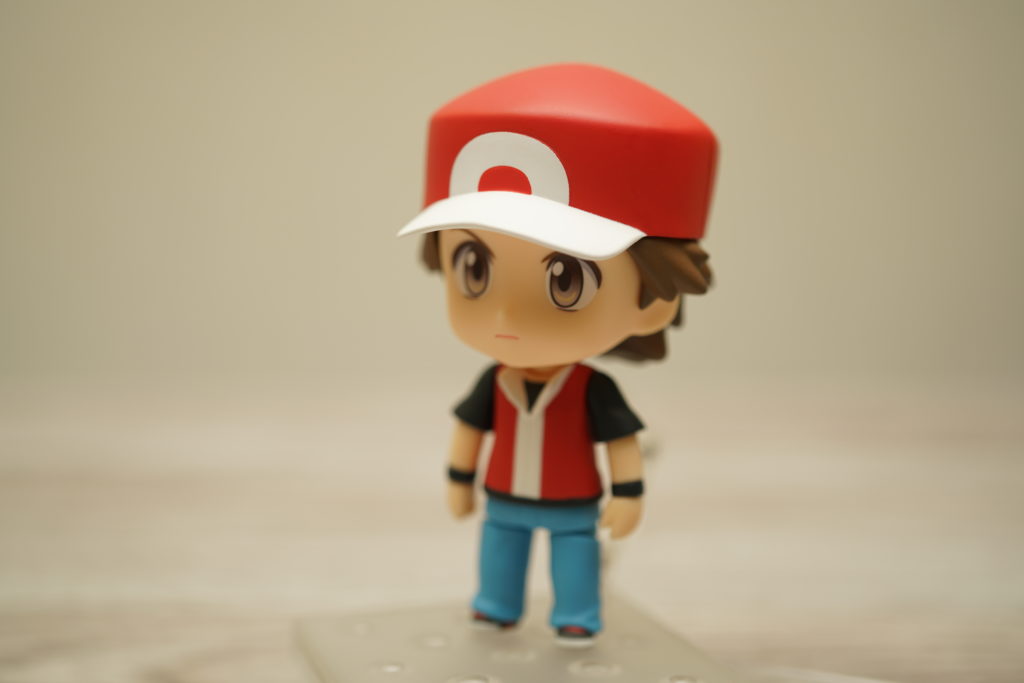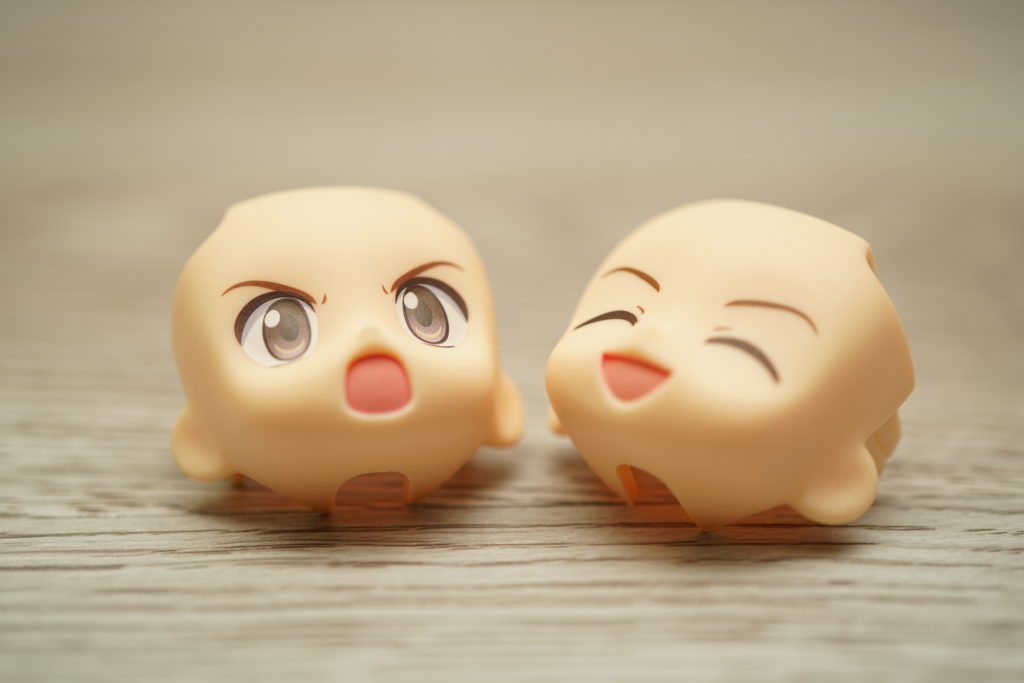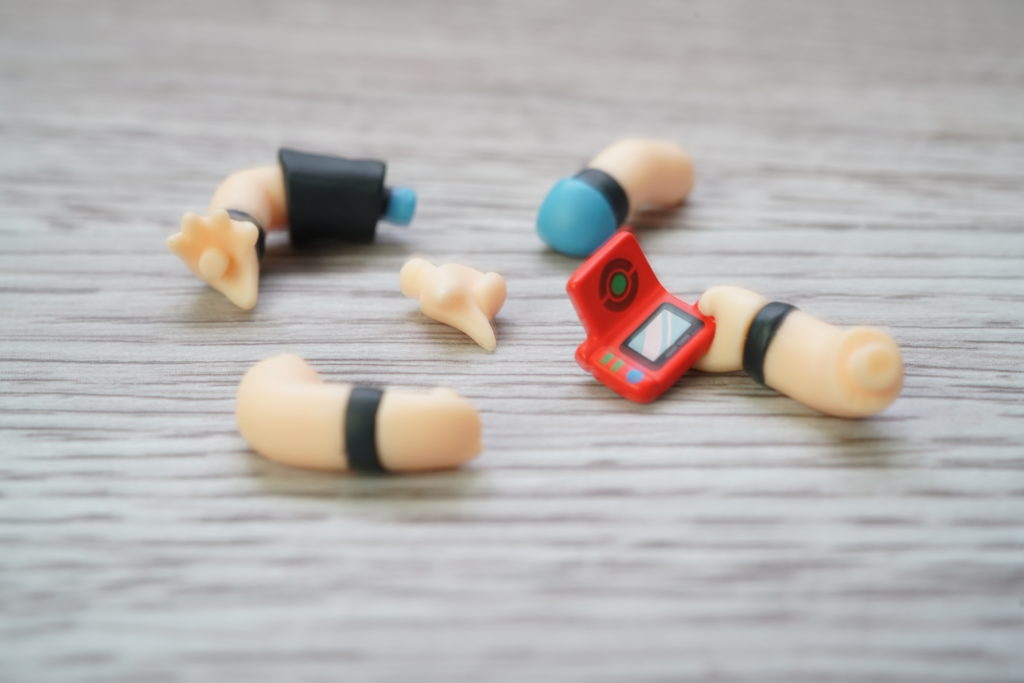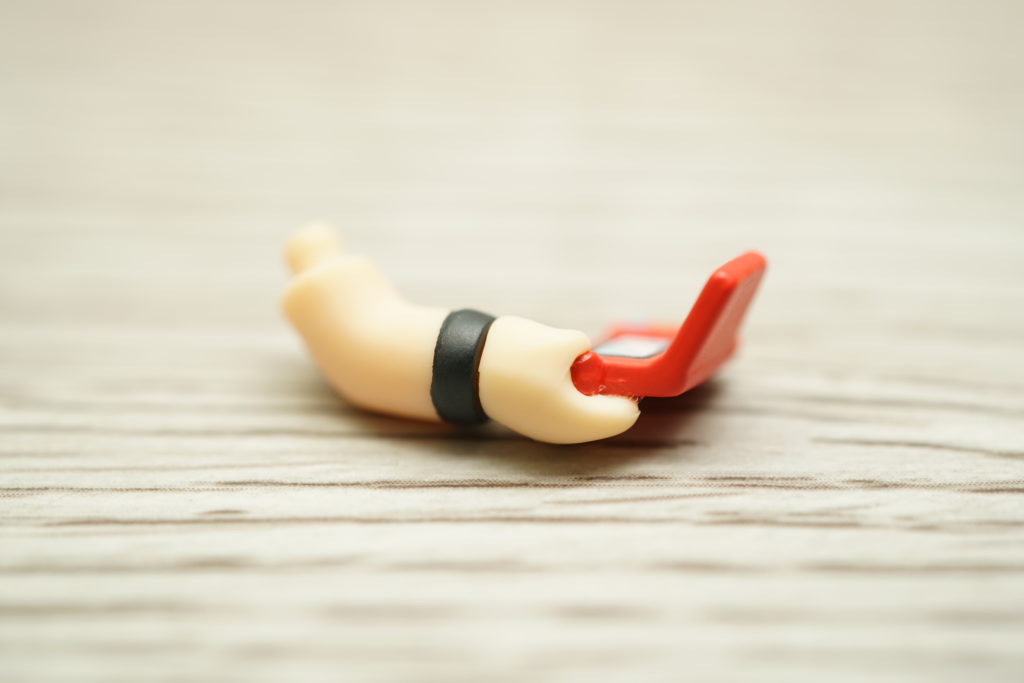 The Nendoroid face plates are very much similar to the built of a Figma face plate, this is interms of how you change them, usually the hair comes of first so you can take of the face to change them.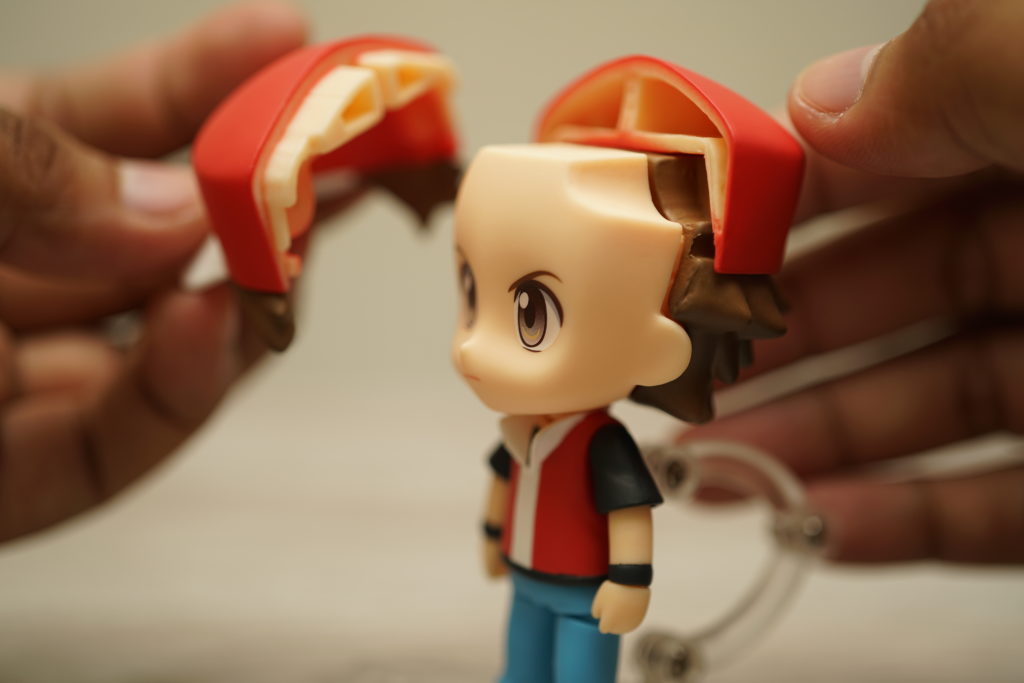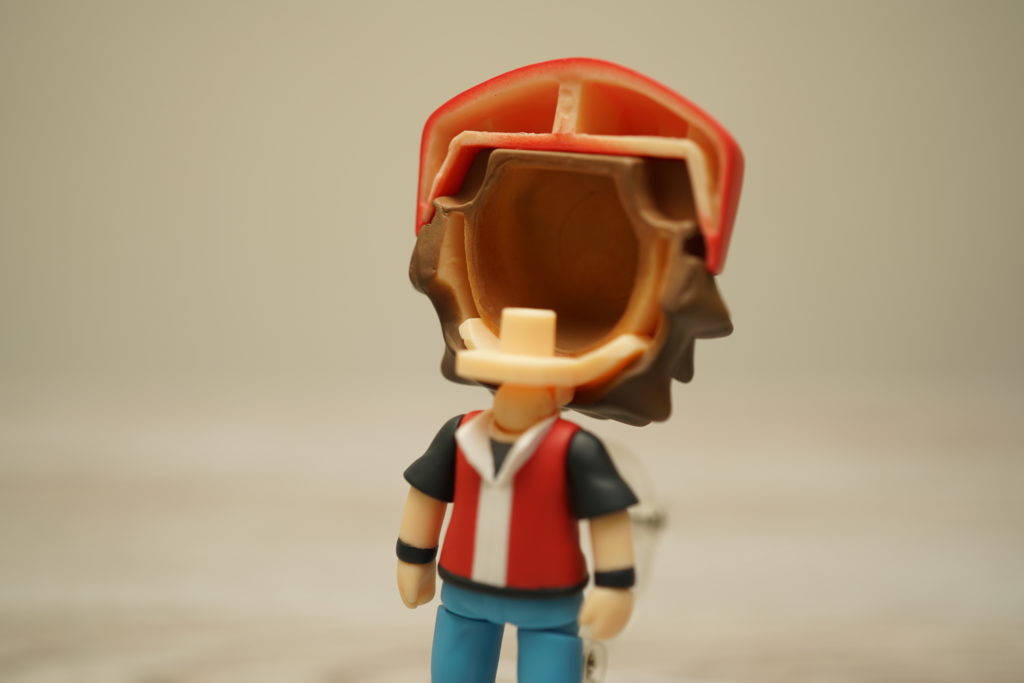 What  i really like about the Nendoroid figures are the pegs, they are very thick and easy to take care of. Although sometimes, since you will be using it to either pose your figure or swap some parts, there's a tendency for the peg provisions to get a bit loose overtime but still I like how it was made – very durable for those with heavy hands.
Aside from it looking very cute because it basically is, the articulation of the figure is just right for its built. There are simple joint articulations for the legs and a simple peg connectors for both the arms and the hands – most of the times, the accessories has those simpel pegs too.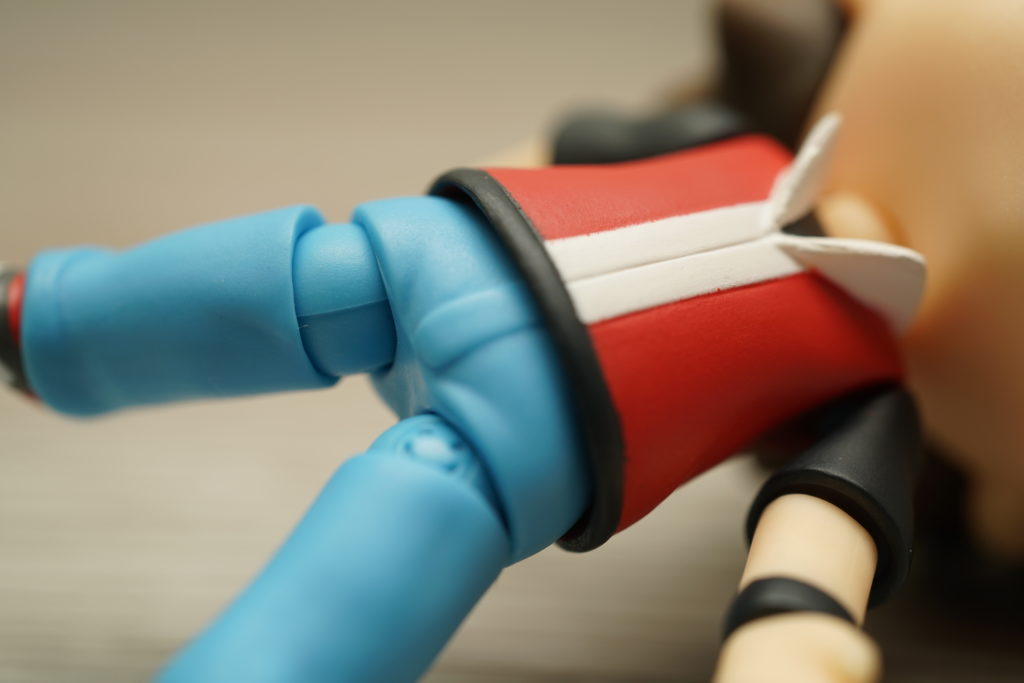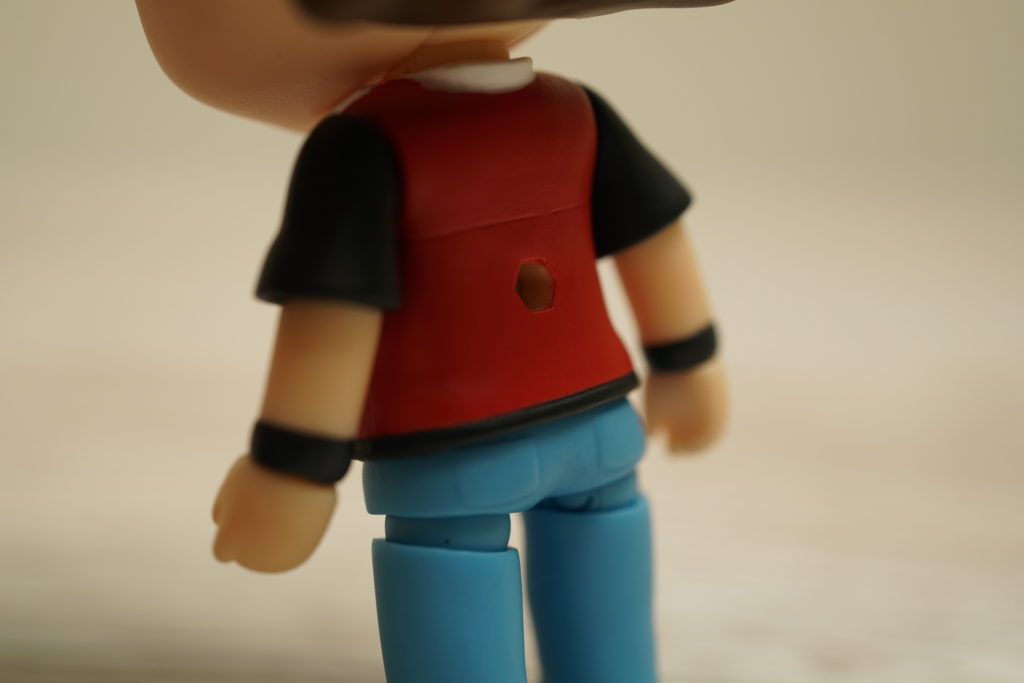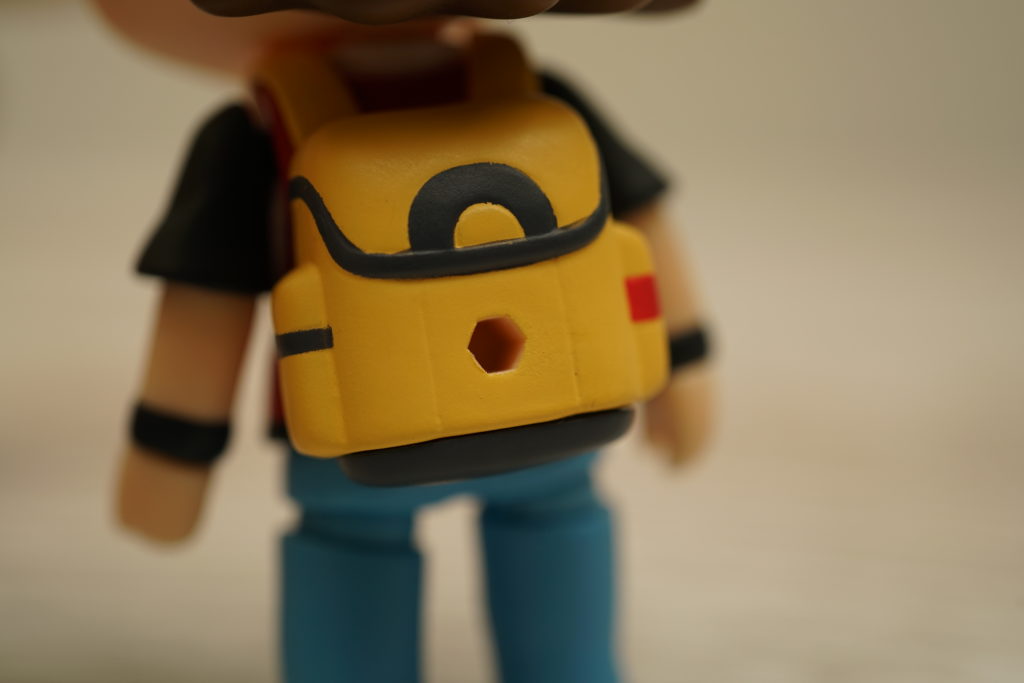 Overall, if you are a fan of the Nendoroid line or a fan of the Pokemon game or series, make sure to maximize this opportunity to purchase a re-release version of the Nendoroid Red figure. You won't be disappointed on how great the figure is especially when you mix it with your other Pokemon collection (try using the Moncolle EMC figures). Also, just a piece of advise – BEWARE of fake Nendoroids! Always purchase your toys from your trusted resellers. Take note, there's no original Nendoroid set that offers a Red Champion version figure with a single figure of the starter's final evolved forms (Venasaur, Charizard and Blastoise).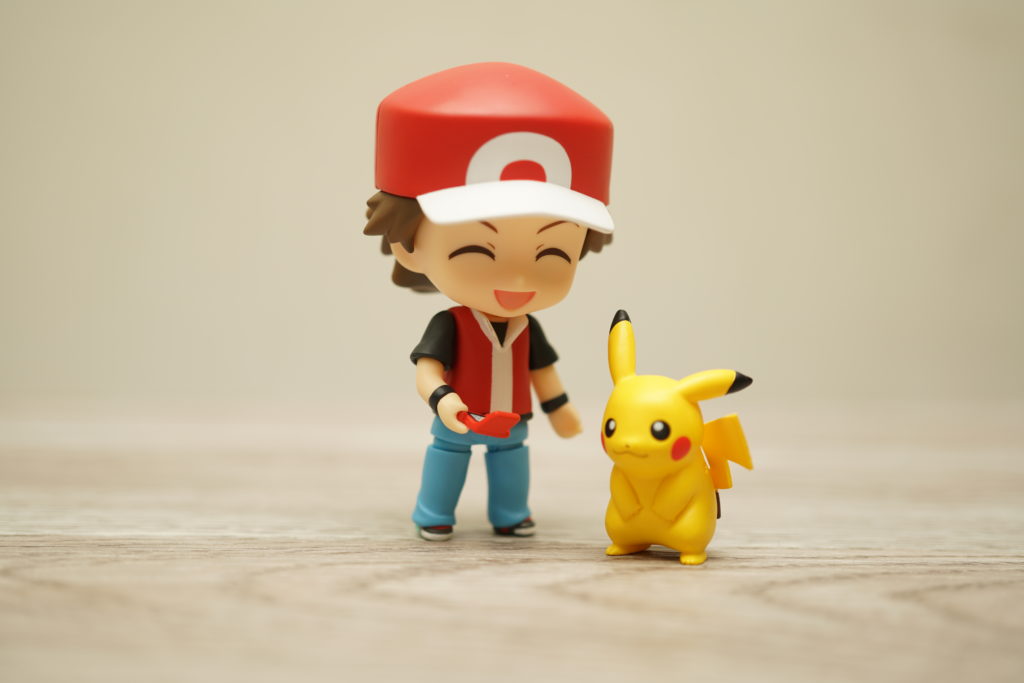 To order your very own Nendoroid Red figure, visit Hubbyte Toy Store's Facebook page! You'll also see some toys and action figures for sale!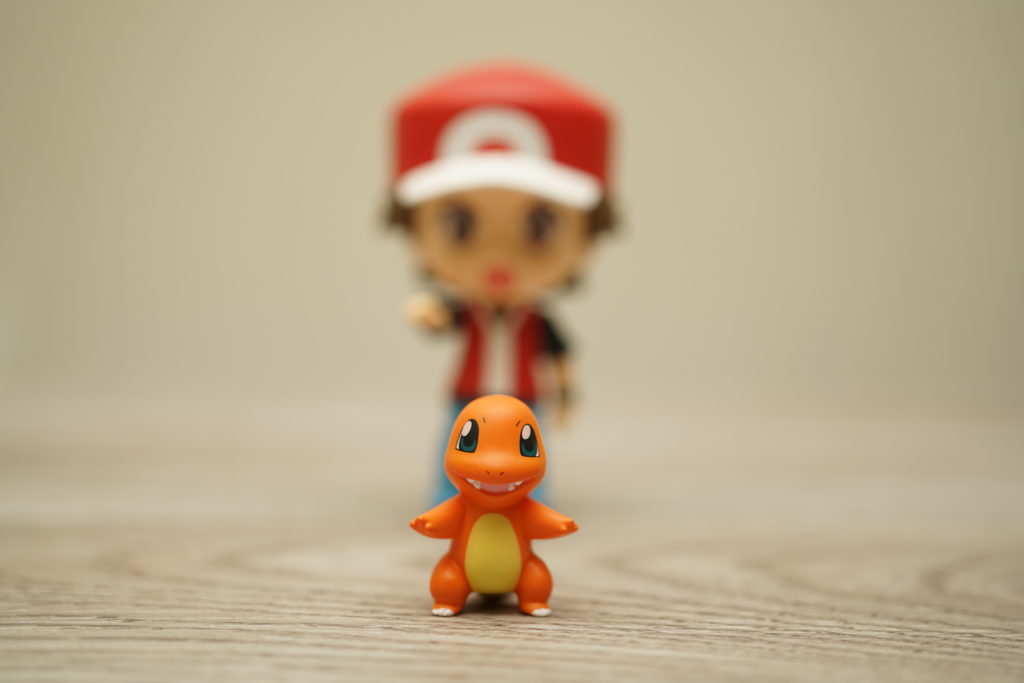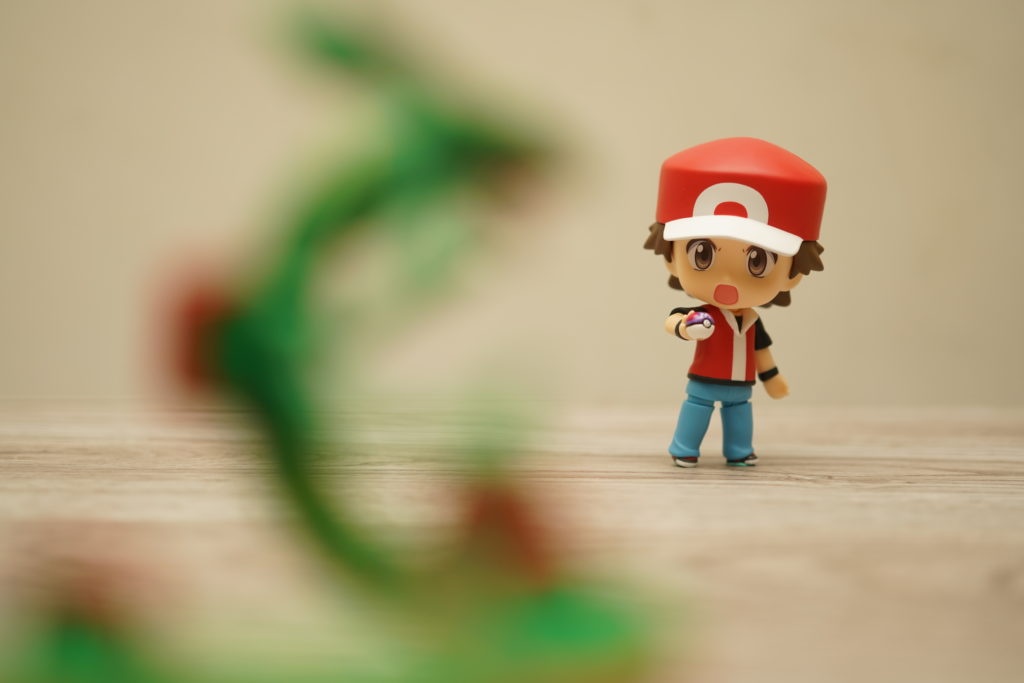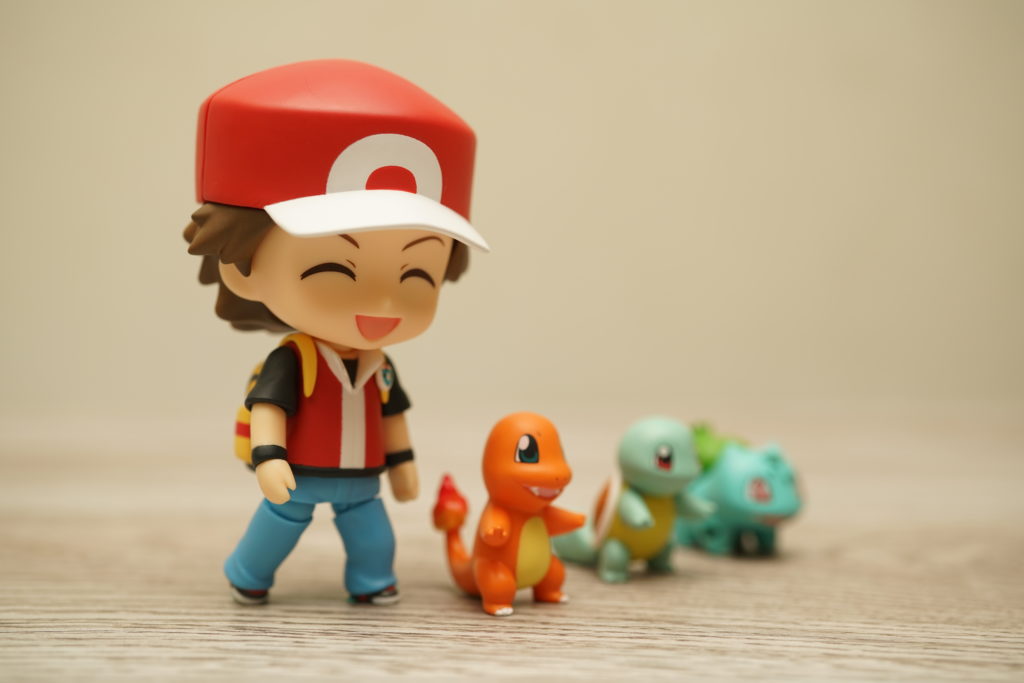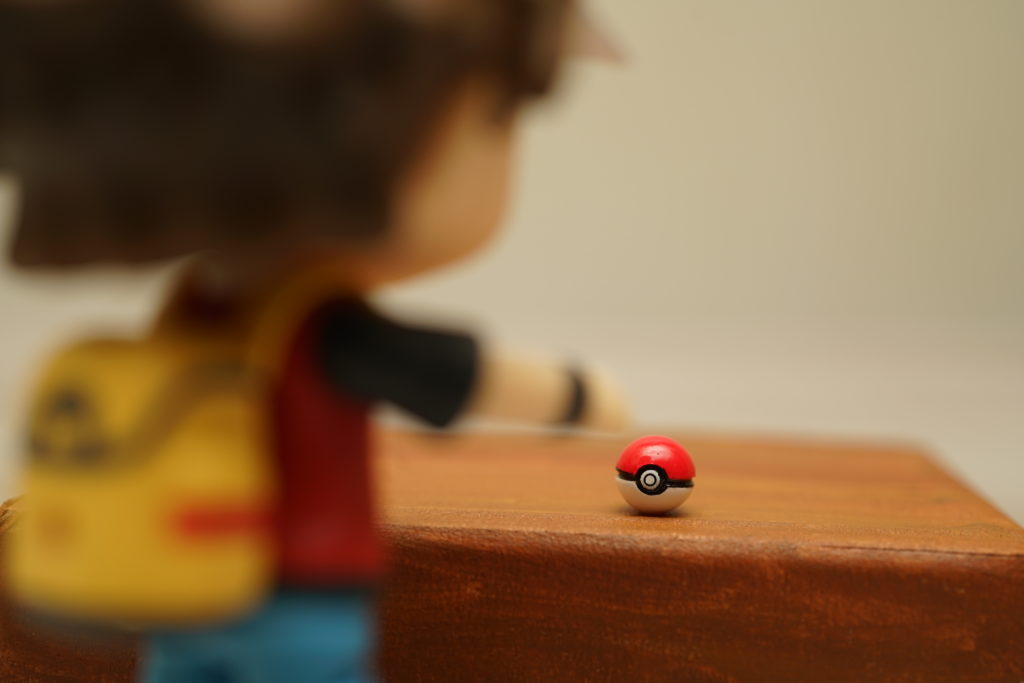 -jvr