Tracer has got to be one of the most known characters in the Overwatch series from Blizzard Entertainment. Her distinct look and design makes her very memorable, it's no wonder why she's very popular.
This quick toy review would be all about the Nendoroid Overwatch Tracer Classic Edition figure. This review is brought to us by our friends from GreatToys Online. Do check our their store and sites to see more figures up for sale!

Box Design
The box design for this figure set is very simple – you won't get a hint of what the game is all about if you base it on the design of the box. However, if you look at the Overwatch Nendoroid series boxes all together, it looks neat because the simple colors gives it a very organized look.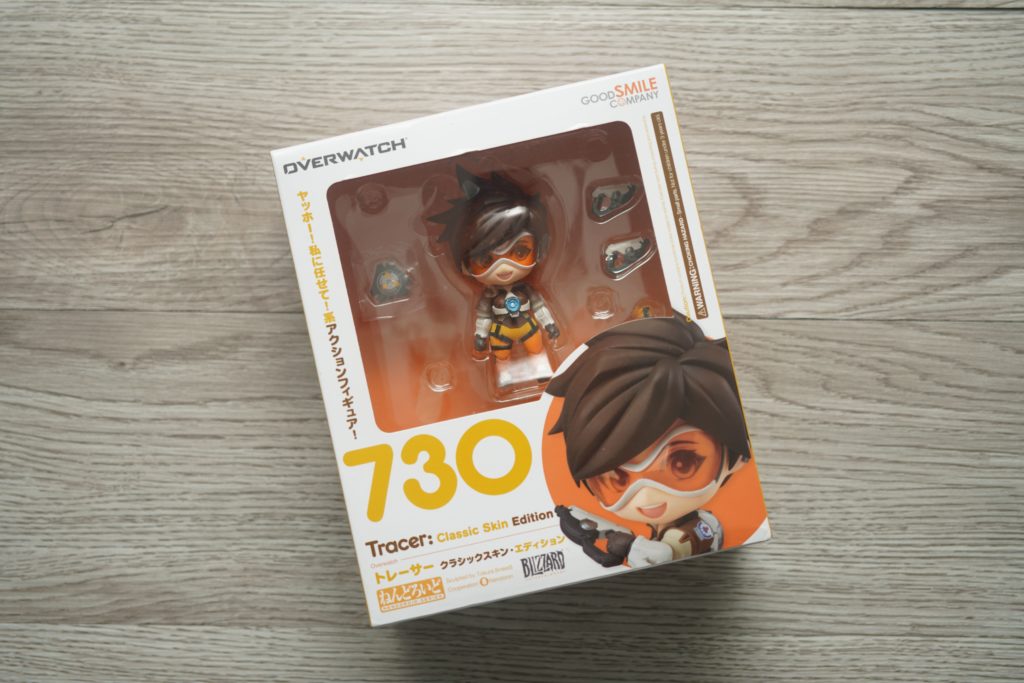 Always remember to buy only from trusted sellers and resellers! Look out for genuine product seals!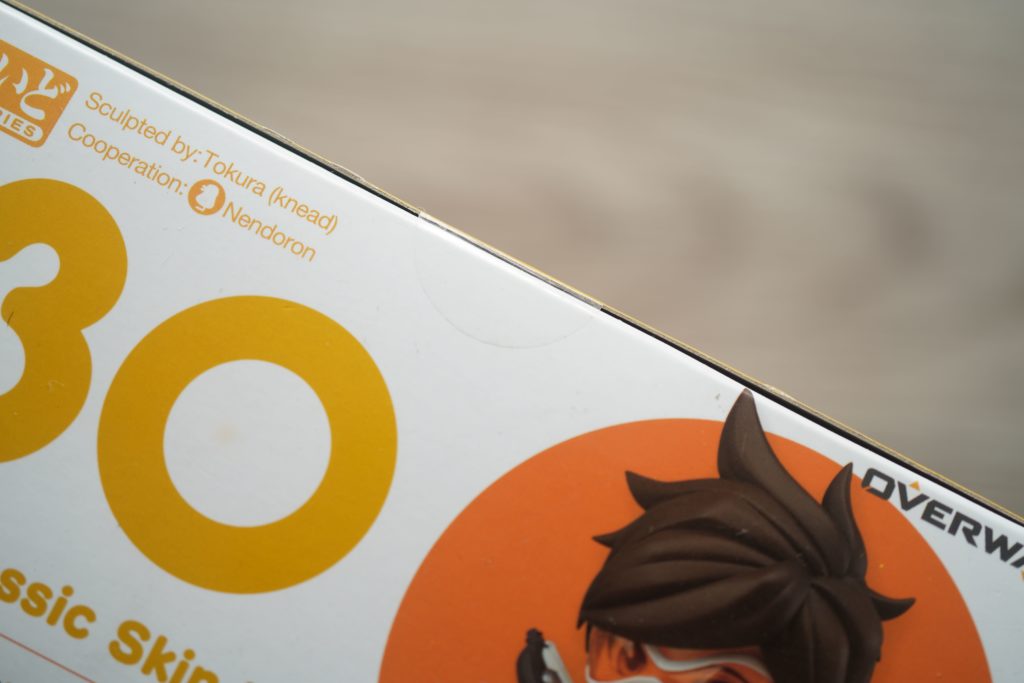 First Thoughts
Given the many variety of weaponry and accessories a character in the Overwatch game has you'll surely expect that the set would have many accessories. Given this, the Good Smile Company did not disappoint by producing a good figure with an ample set of essential accessories included in the figure set.
What's Inside the Box?
The set includes Tracer's pulse pistols (two sets), two extra face plates, an extra bent leg, pulse bomb, a blue effect clear hard plastic effect and the standard Nendoroid base and stand.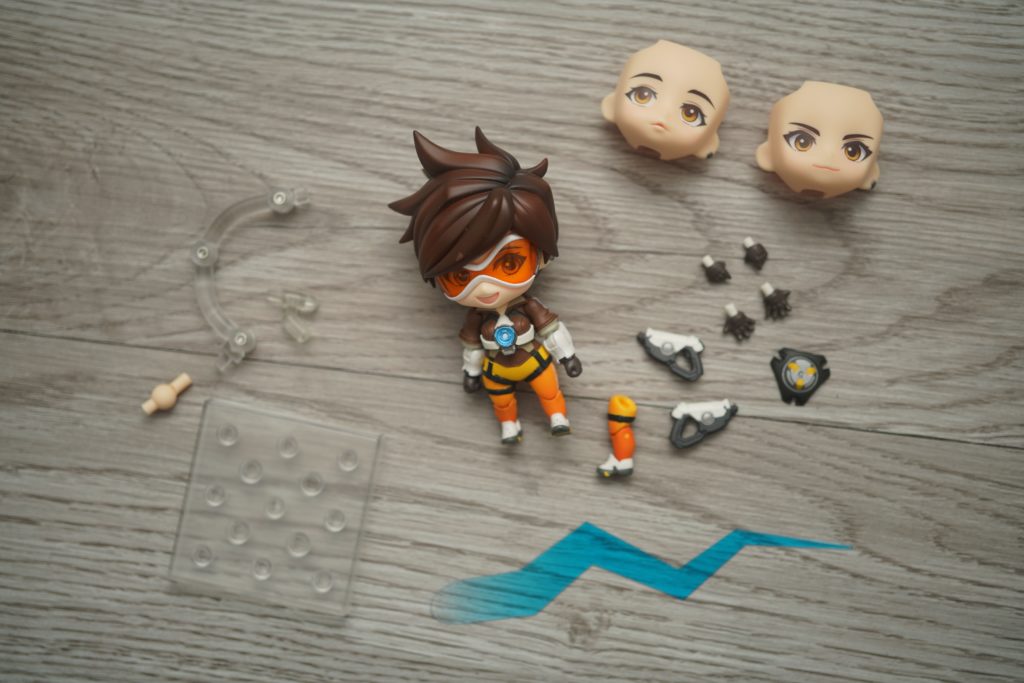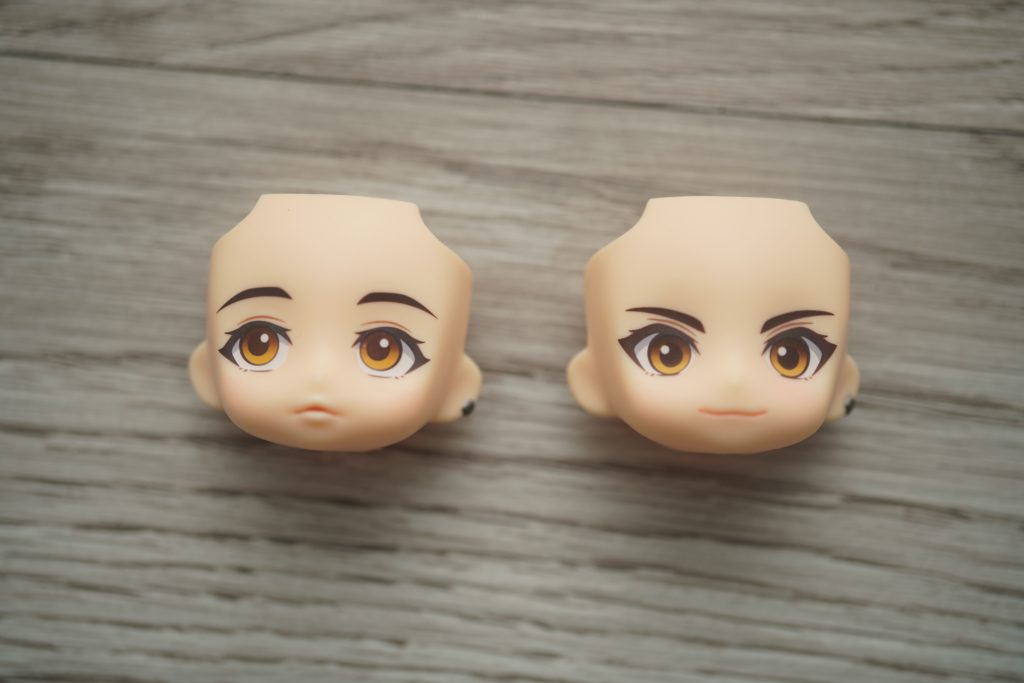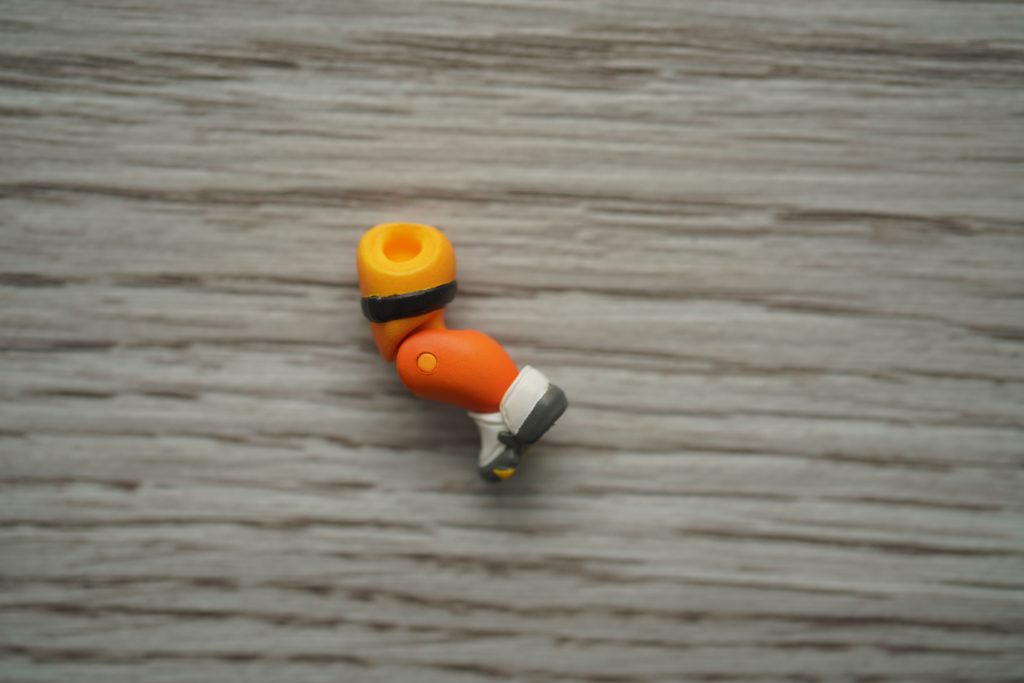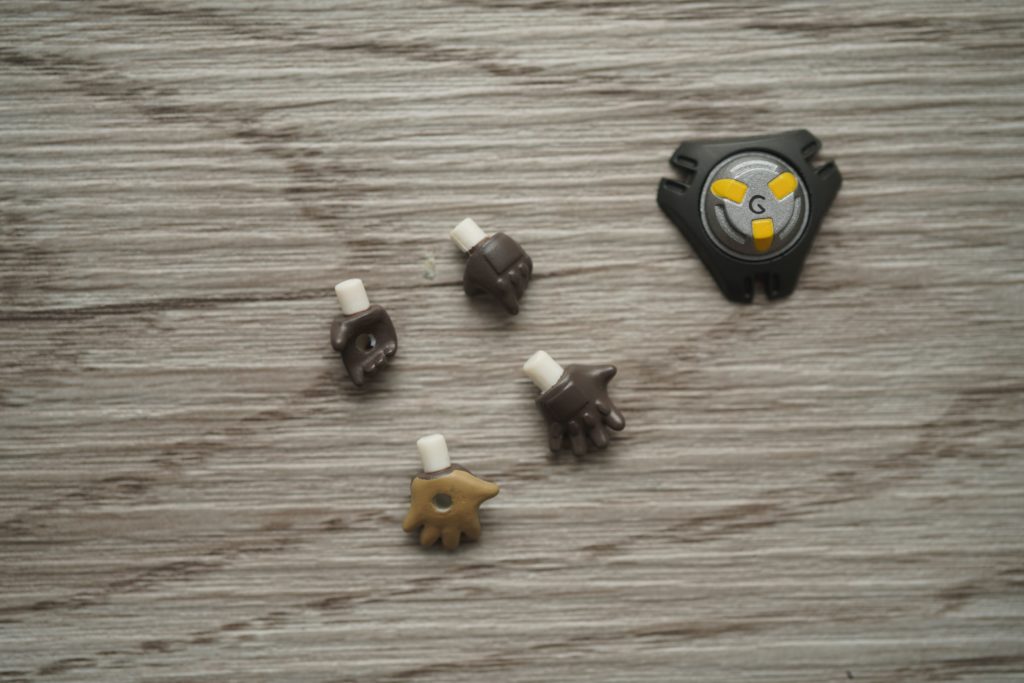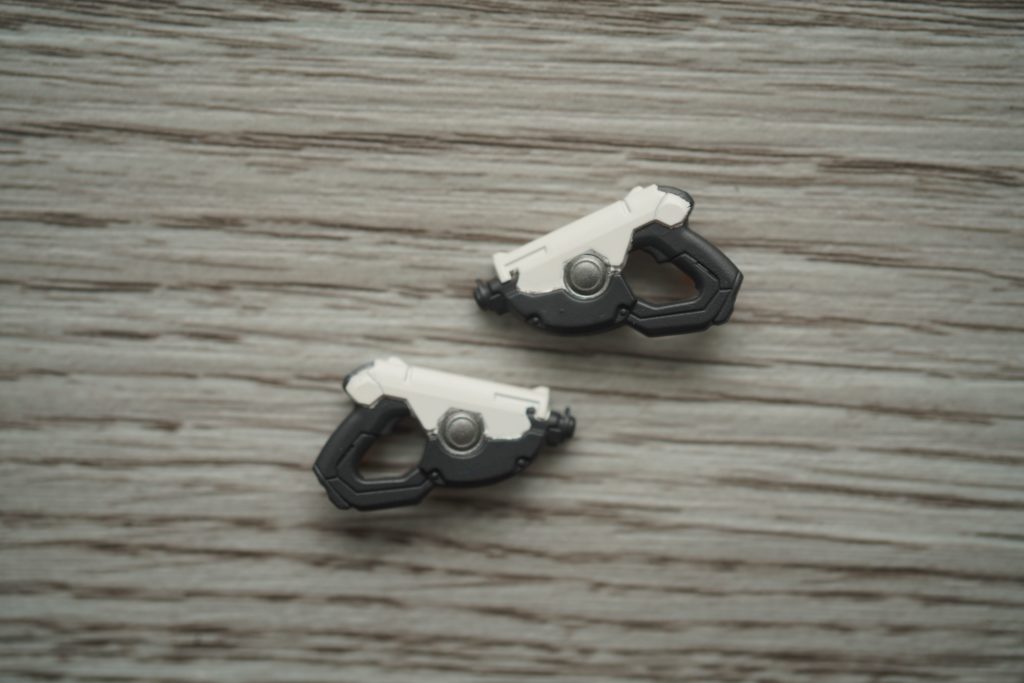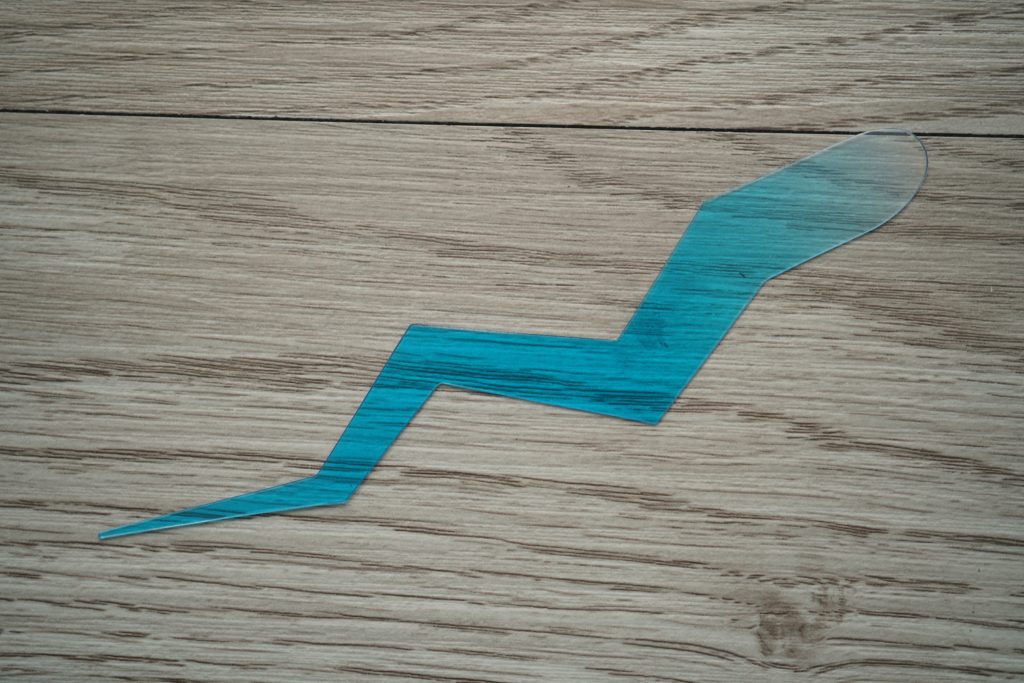 Figure Details
The figure articulation is similar to that of the superhero versions – the legs and arms can be bent! This can go either good or bad if you consider the structure of the entire figure itself.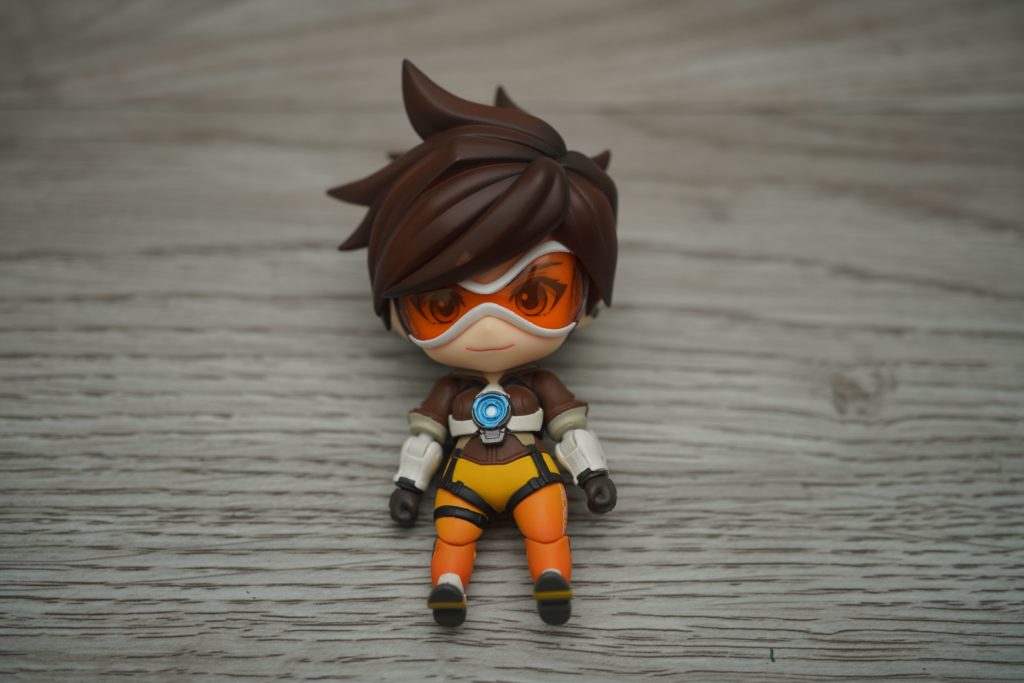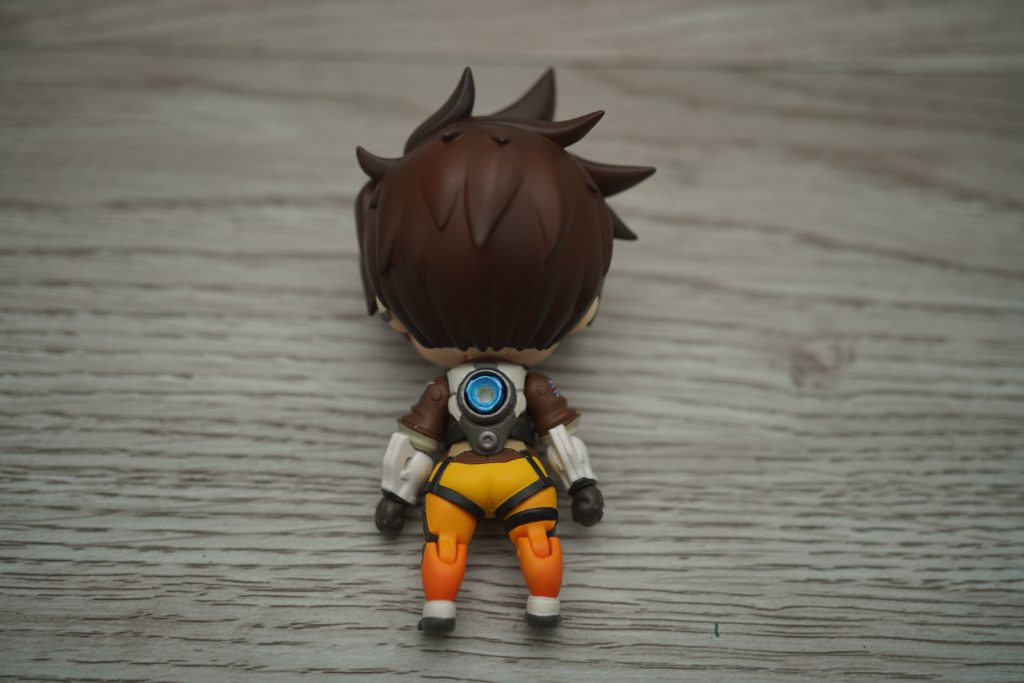 The good point is that the articulated arms and legs would give variety when it comes to posing the figure. The bad point for me is that it tends to get loose and it would really hold the figure upright given that the Nendoroid figures are top heavy because of its head.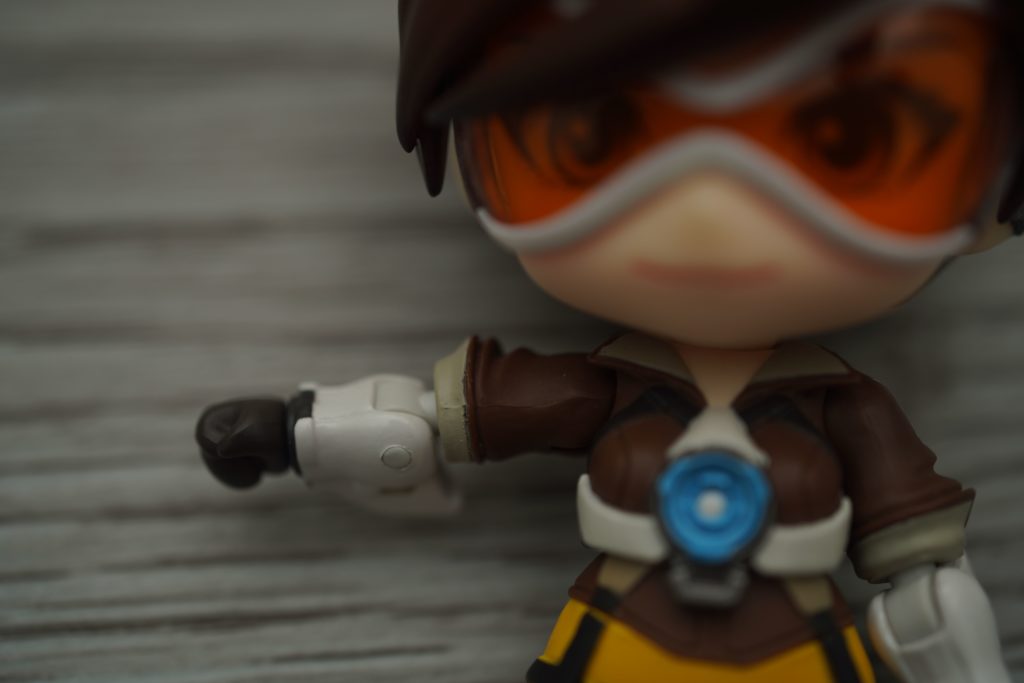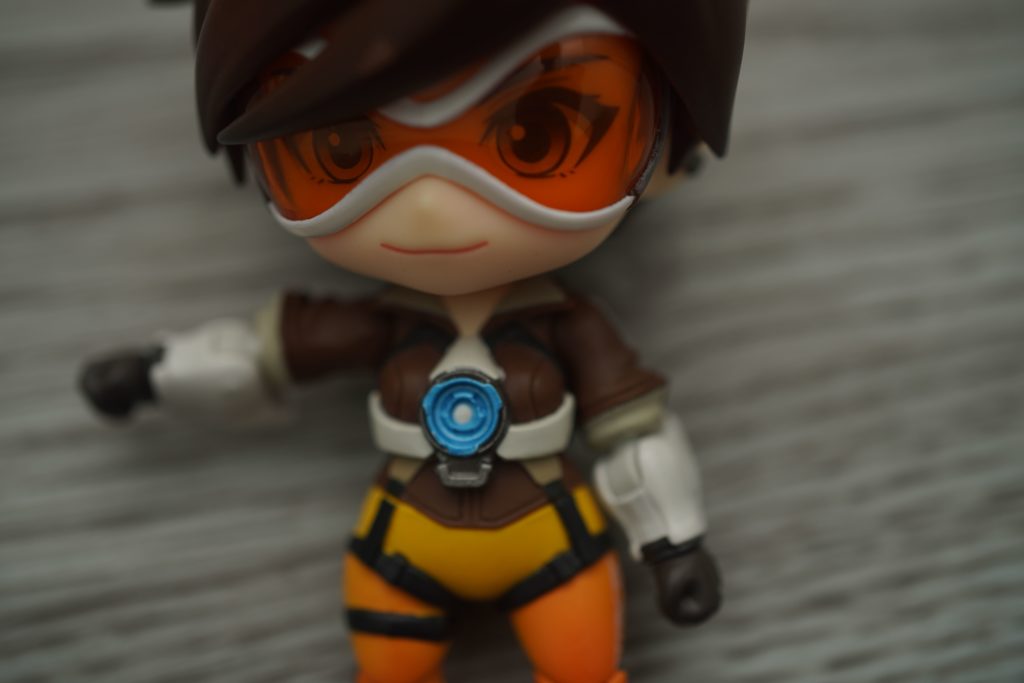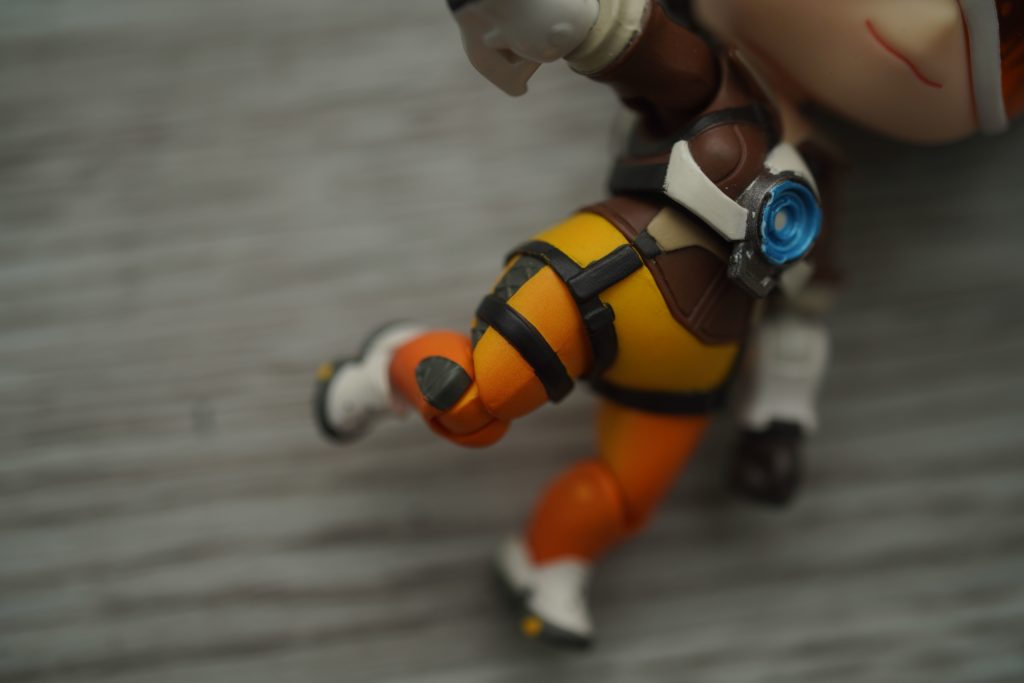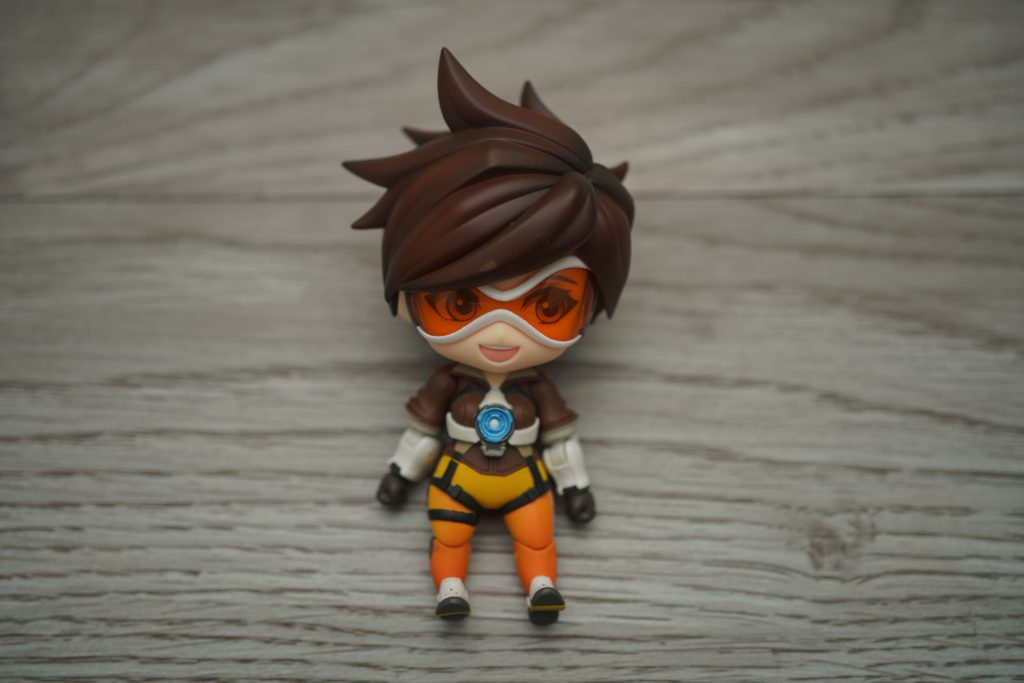 It makes it more difficult to have it stand without the base if the head would have big hair or helmet.
Luckily for Tracer, there's not much problem when it comes to the weight of its head. Another cool thing to look at is that its bangs are actually moveable. This is made to recreate the "Heroic" pose intro for Tracer. This also creates variety in terms of the character appearance and mood.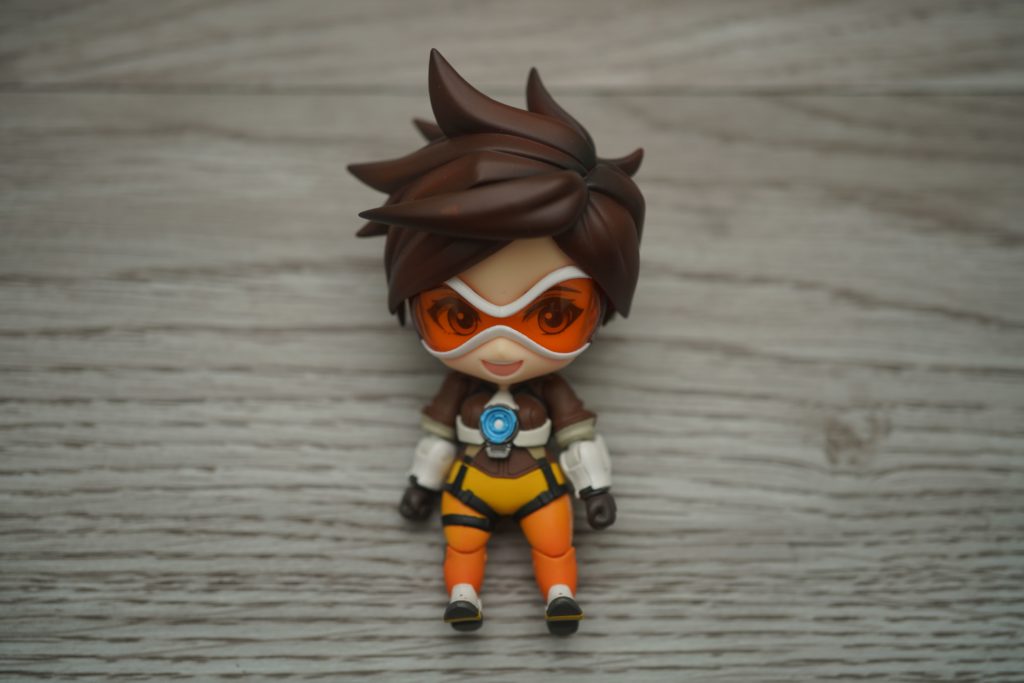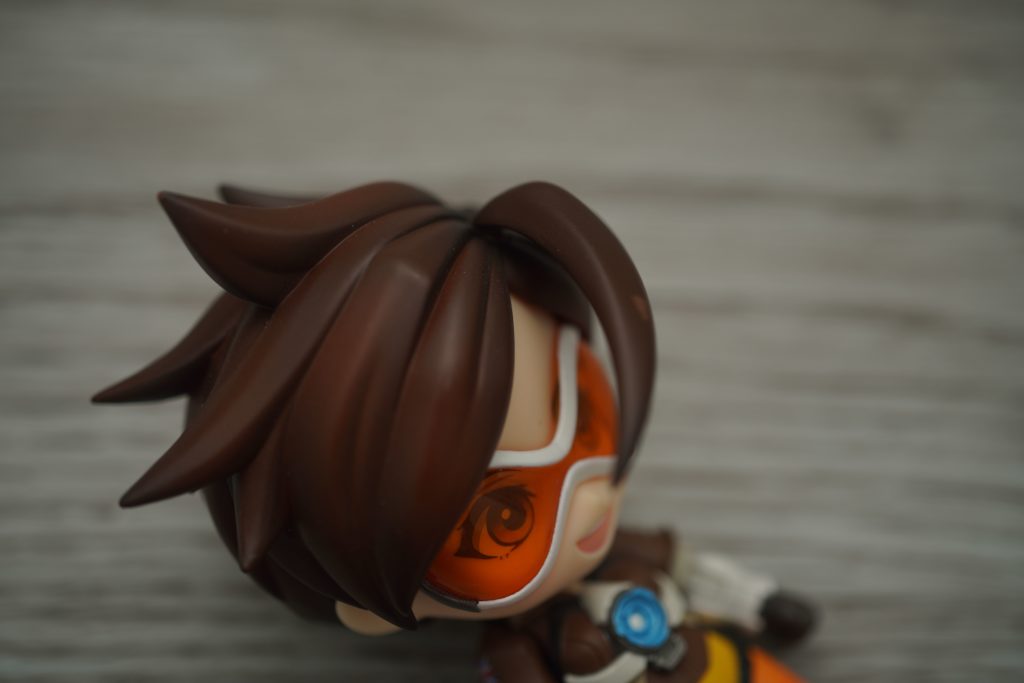 Similar to most produced Nendoroid figures, the paint apps are spot on! You should always remember that all parts – face and body – are individually hand painted. This ensures us that the Good Smile Company really are producing quality products and toys for its fans.
Overall Rating
All I can say is that we should expect to see more from the Good Smile Company. The Nendoroid Overwatch Tracer is just one of the many articulated Nendoroid figures that they will be producing. I recommend that you get this figure if you're already a fan of the Overwatch game and characters.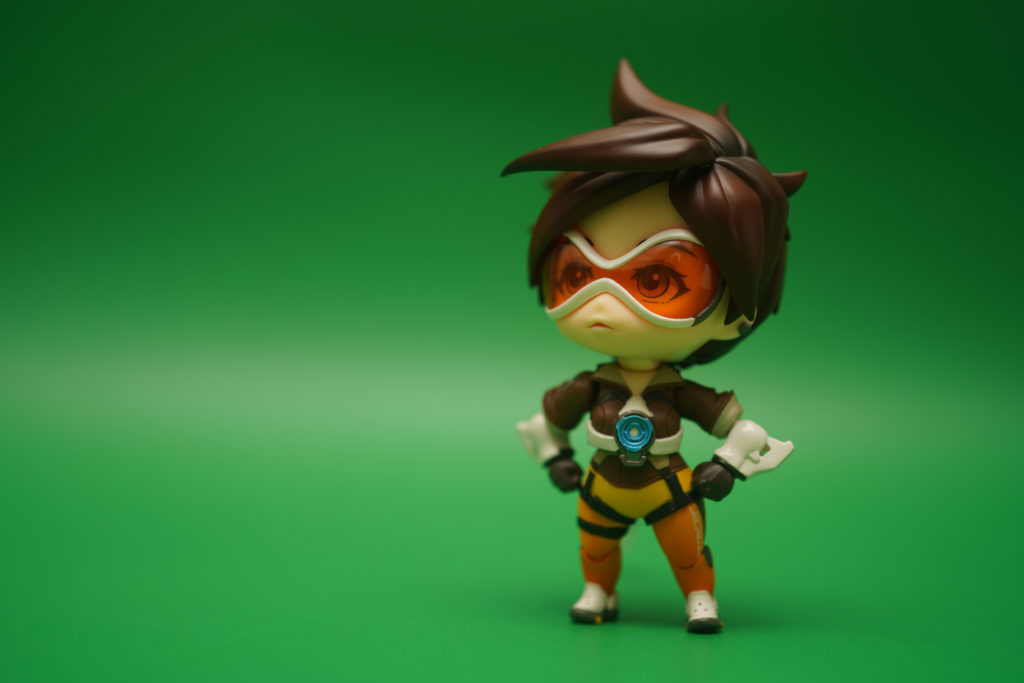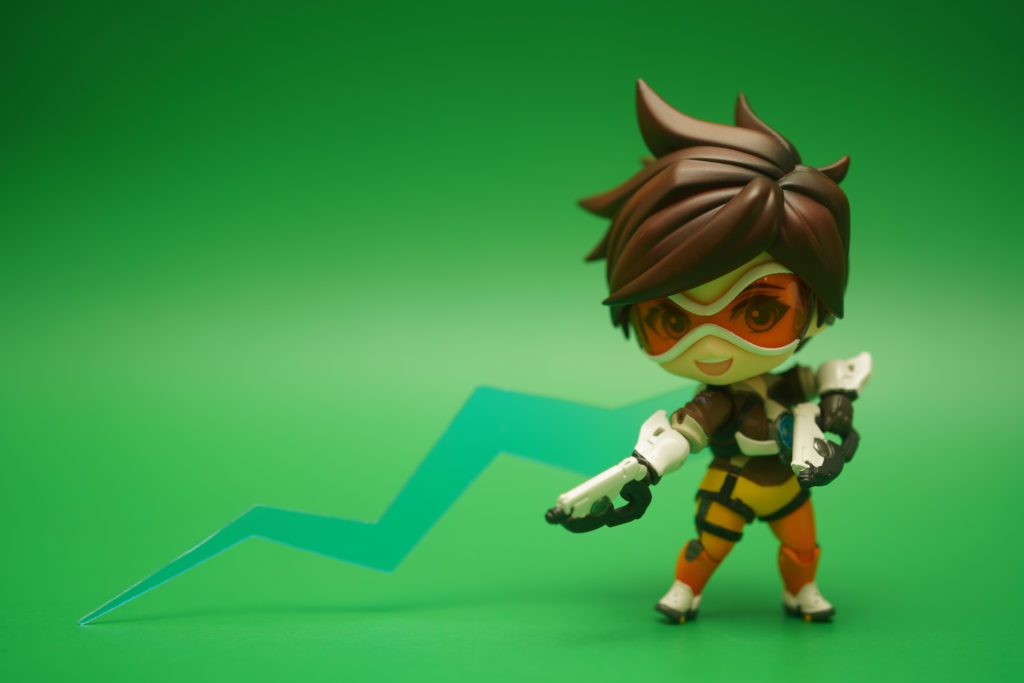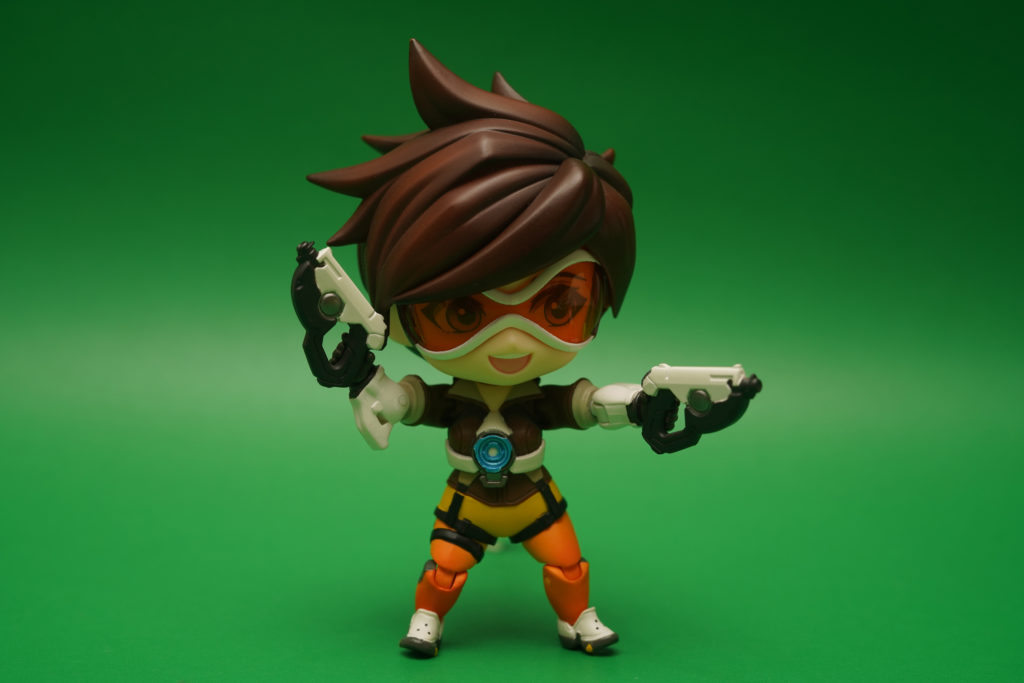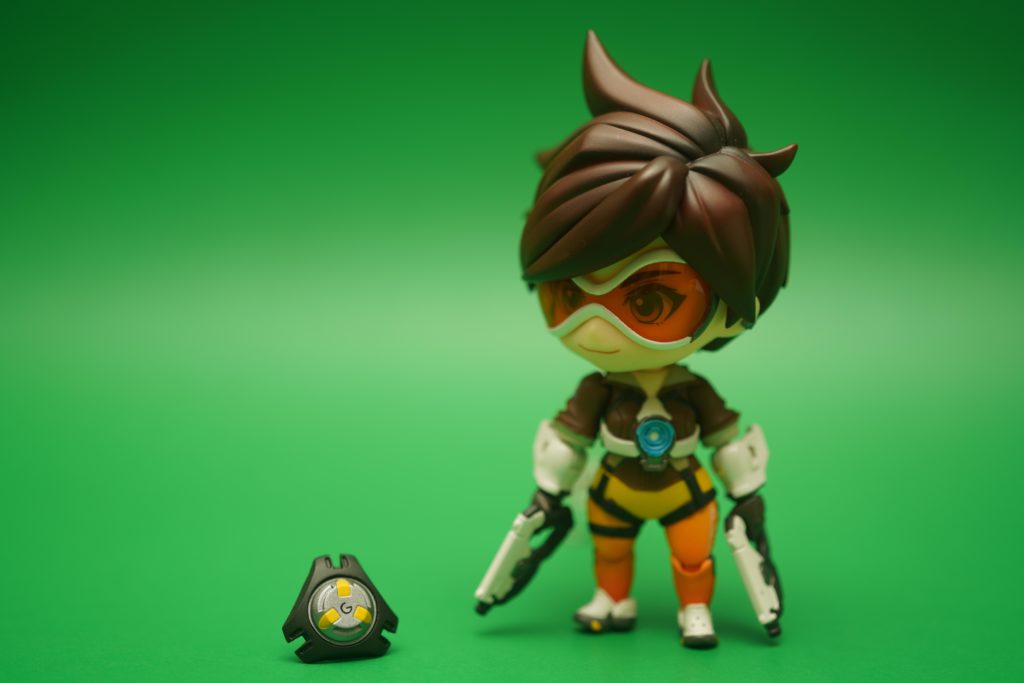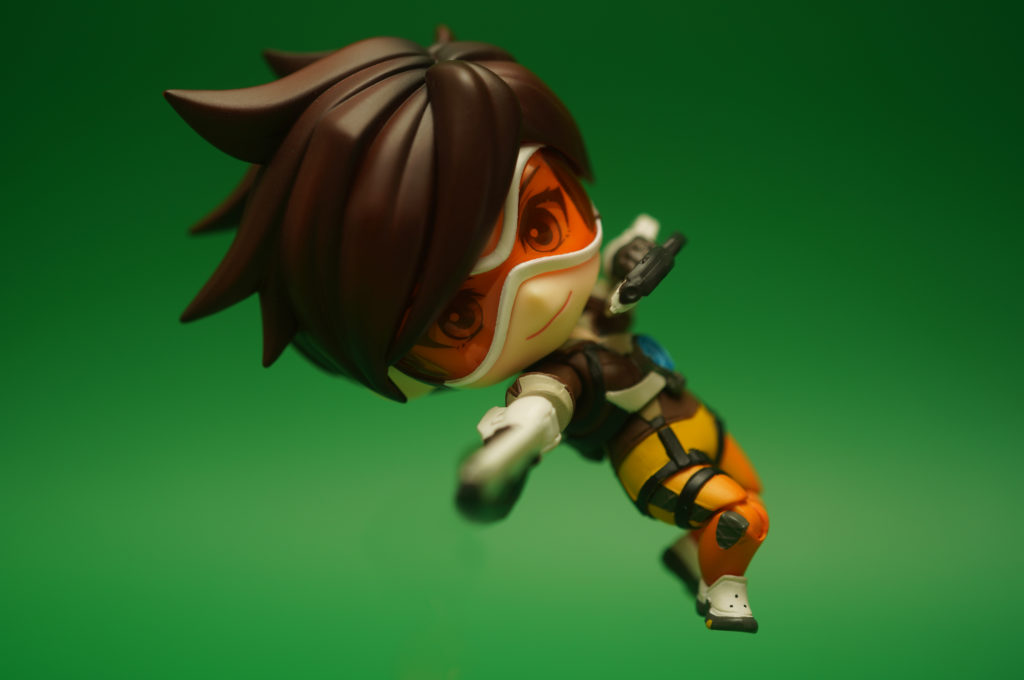 To get your own Nendoroid Overwatch Tracer figure be sure to check out GreatToys Online's store and website!