He's SEGA's answer to Nintendo's Mario – I'm talking about Sonic the Hedgehog! He was one of the most iconic 90's game characters. The Sonic games we simply fun because of of its fast paced gameplay which gives you the right adrenaline.
I'm sure that everyone was reoriented with Sonic when the first trailer of the full feature film was premiered. It got the publicity it needed although it got more negative reactions. Luckily for the fans, Paramount Pictures took notes and changed his design which is a good decision. The movie proved to be okay since we don't get to see much game related movies that are good.
Today's review is brought to us by our friends from KG Figures! Be sure to check out their page for figure releases and toys up for sale.

Box Design
The Nendoroid Sonic I have has the original box design when it was first released in 2012. This set is a re-released figure, thanks to our folks from The Good Smile Company that we get to collect older figure releases at a good cost still. I feel bad for the hoarders though that they had to sell it  cheaper because of the re-releases.
The box art showcases the old Nendoroid box art which has full on Japanese texts and a very full colored box. To give you a guide there were two box designs for the Sonic Nendoroid figures – the blue one and the white one.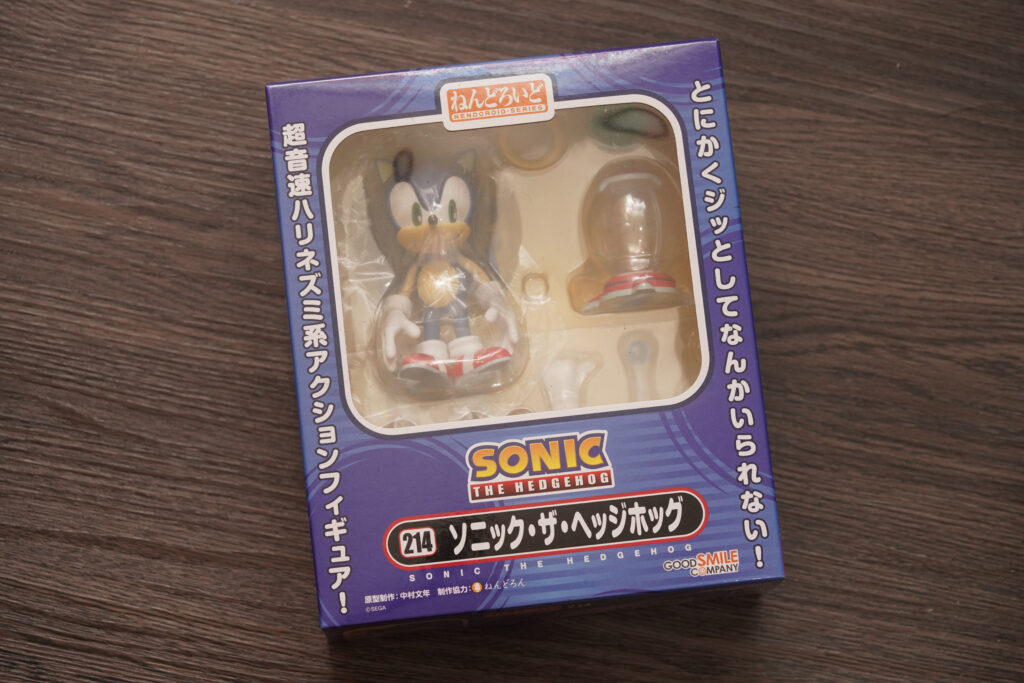 Always be sure to get the authentic Nendoroid figures by checking the box and other seal or stickers that could indicate its authenticity. Only get your figures from authorized resellers or dealers.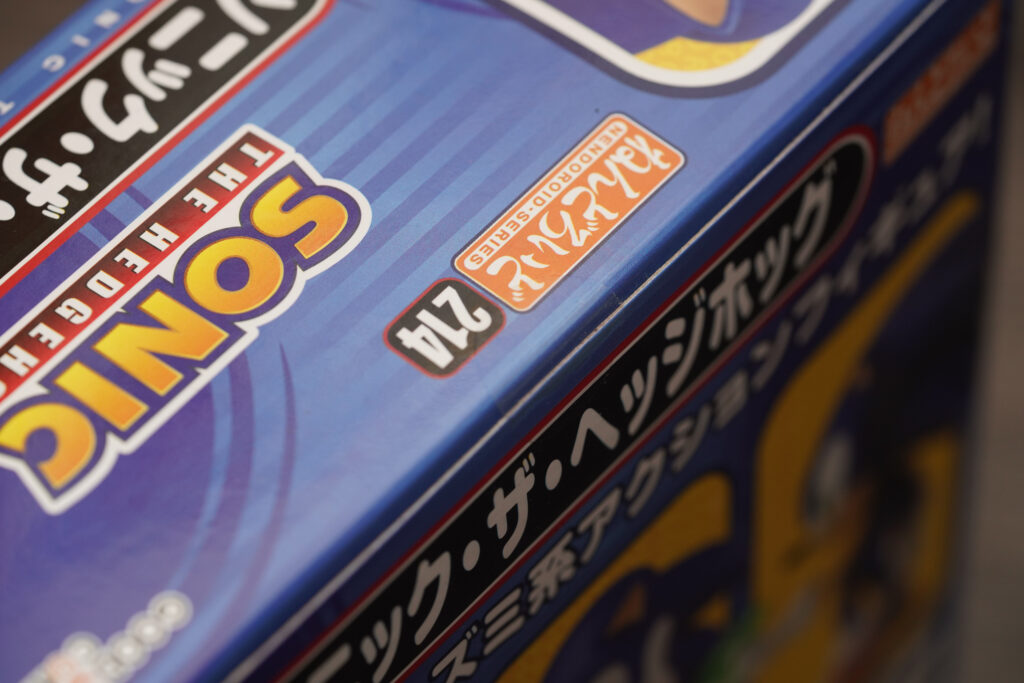 Here's a photo comparison between the blue and the white Sonic Nendoroid boxes.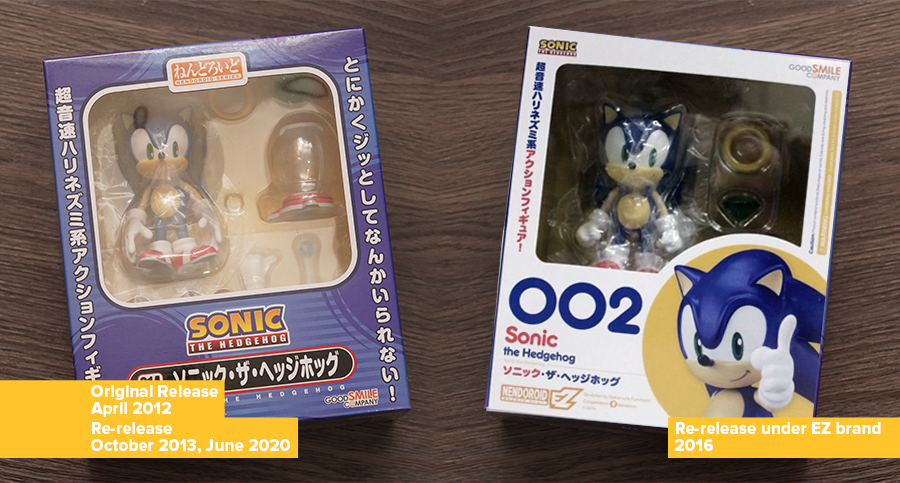 First Thoughts
I was actually sad that I didn't to own this figure until now. I always wanted to take photos of Sonic together with the rest of my Nendoroid figures to recreate a Super Smash Bros theme photo.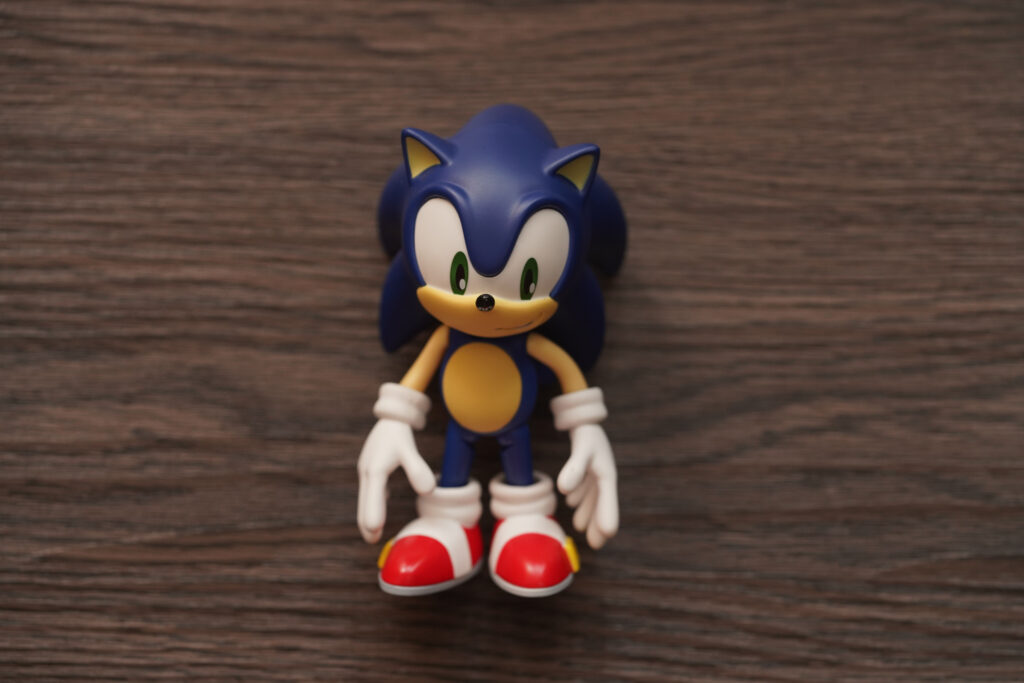 The figure didn't disappoint! I really liked how expressive the figures' facial expressions are despite its limited looks.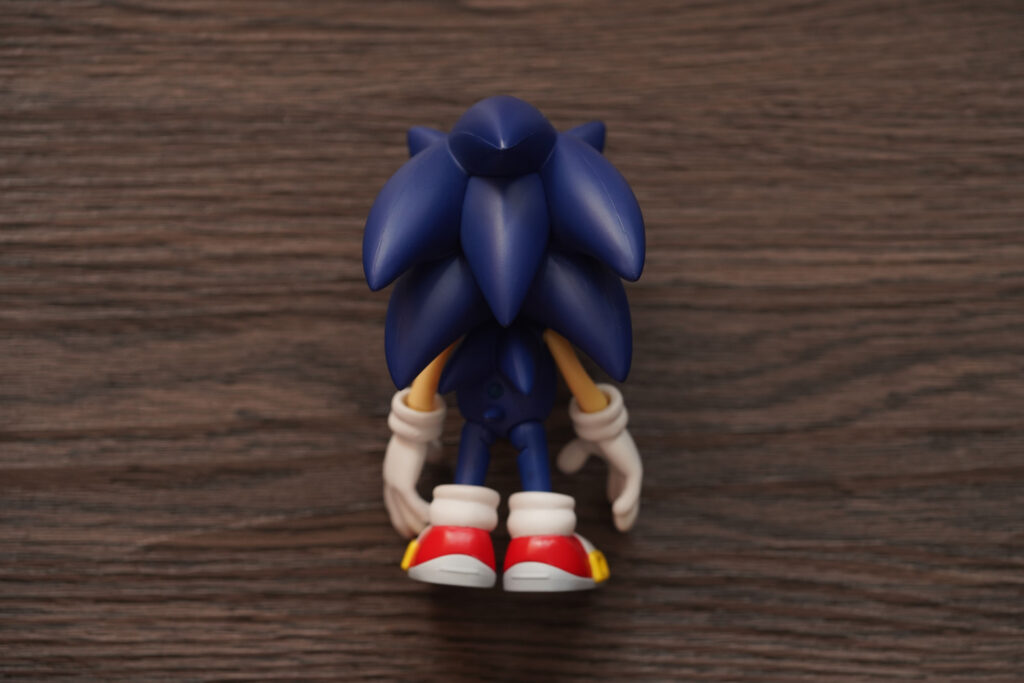 What's Inside the Box?
Since there were two iterations of the Sonic the Hedgehog figure sets, I decided to make the accessory count more detailed. You can see the comparison below:
Blue Box
White Box

Stand with peg-holes
An arm to attach to the stand and figure (for posing)
Ring
Rod and base (to hold the ring)
Chaos Emerald
Rod and base (to hold the emerald)
Star Post
Item box
Interchangeable item box icons
(Shield, 20 Super Ring, Invincible, Extra Life and Power Sneakers)
Interchangeable hands
Interchangeable facial expressions
Interchangeable arms and legs

Stand with peg-holes
An arm to attach to the stand and figure (for posing)
Ring
Rod and base (to hold the ring or emerald)
Chaos Emerald
Interchangeable hands
You can clearly see that you get more of your money's worth in the blue box, so I suggest to get the blue box instead if you haven't gotten you own Sonic figure!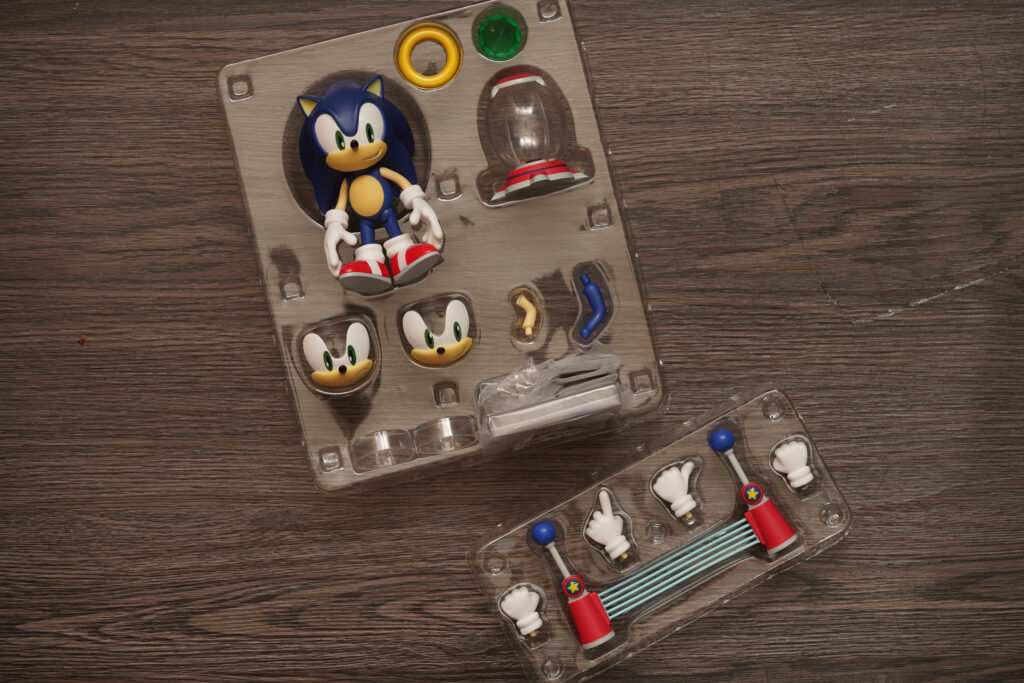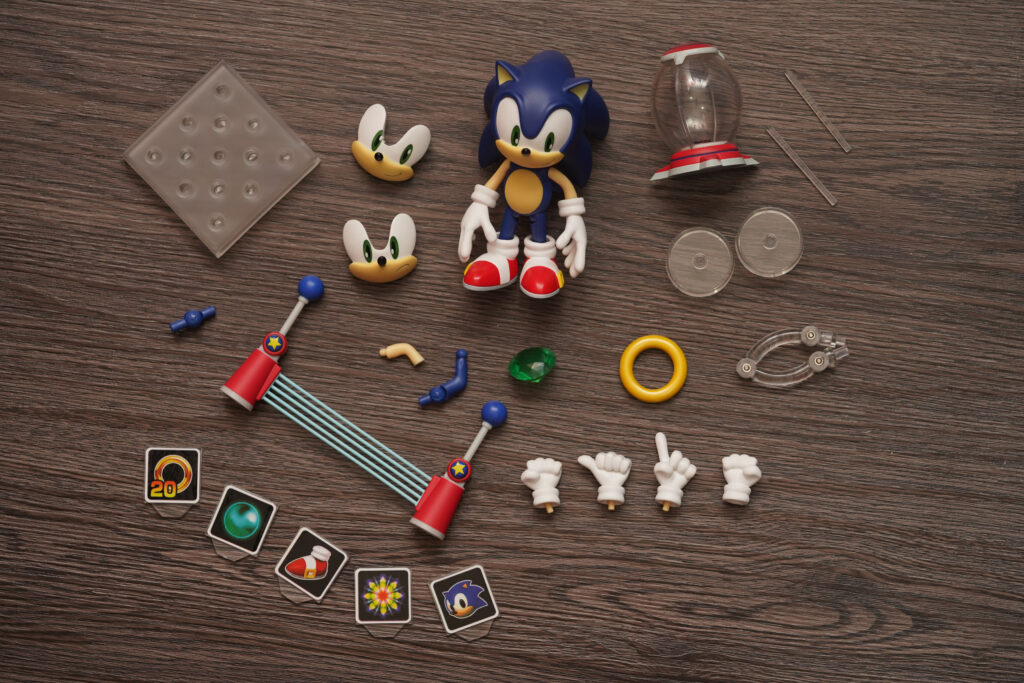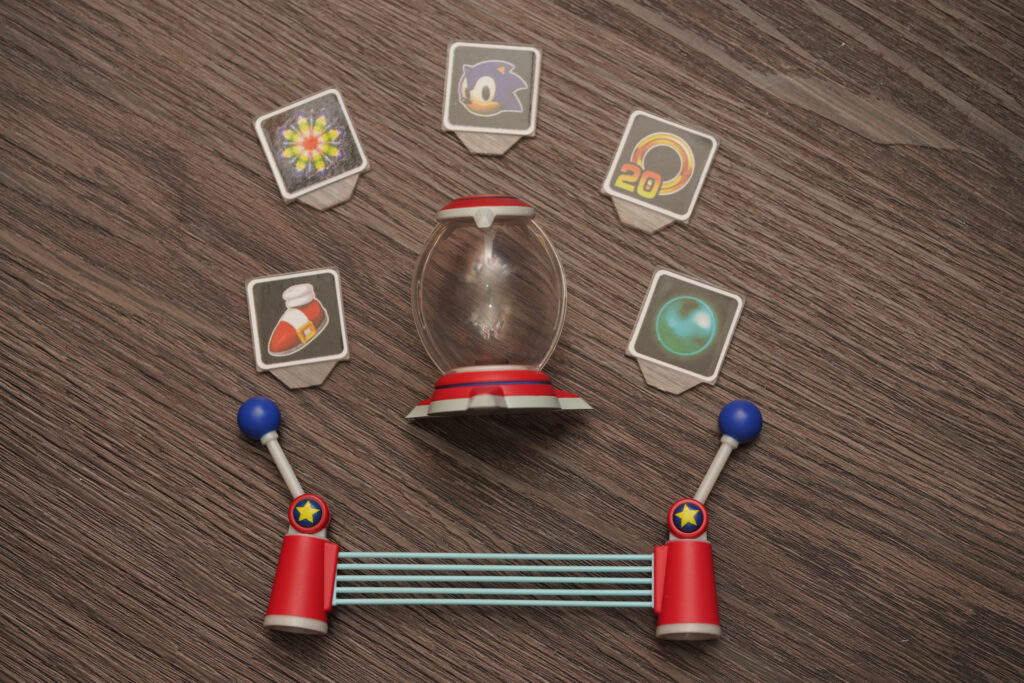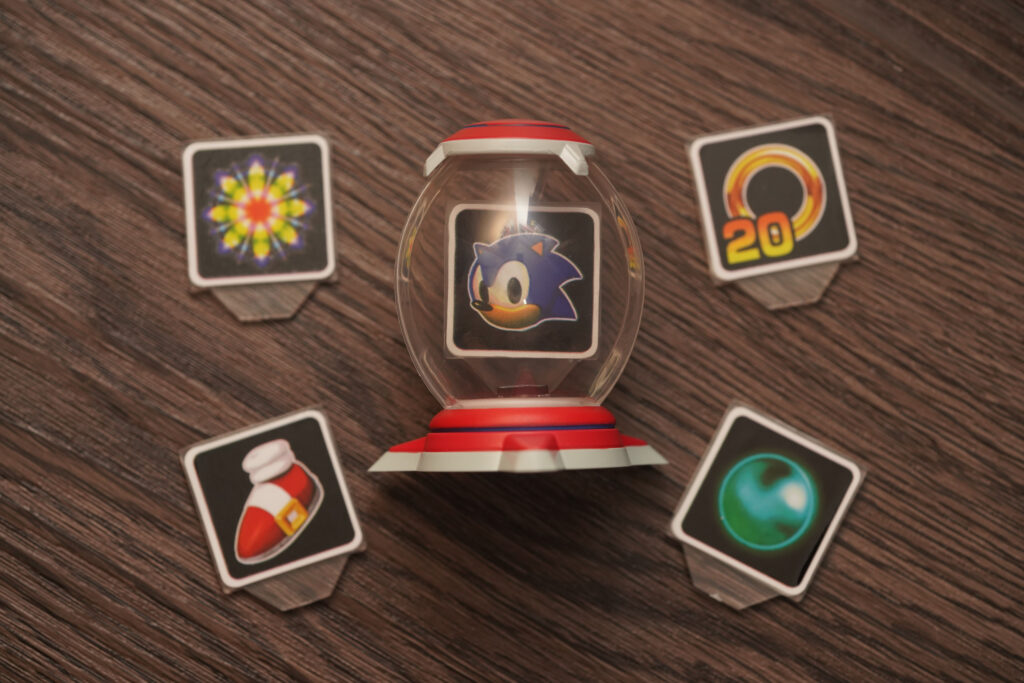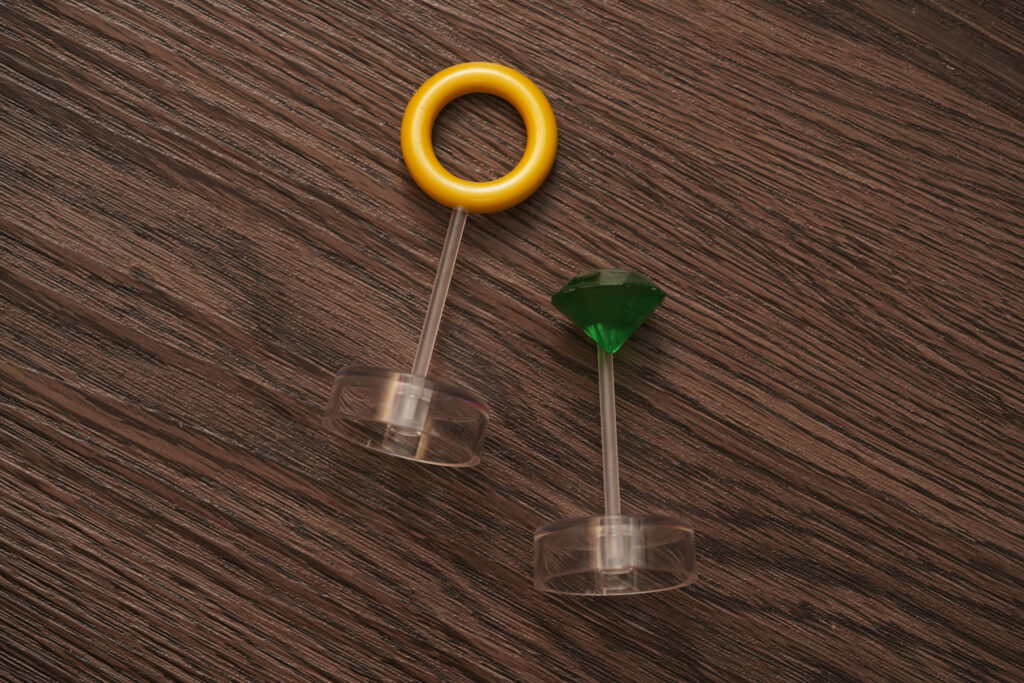 Figure Articulation and Details
What I liked about the Sonic figure are the articulation points in the figure itself. I liked how the small joint pegs had articulation so you can do many variations on how the hands are posed.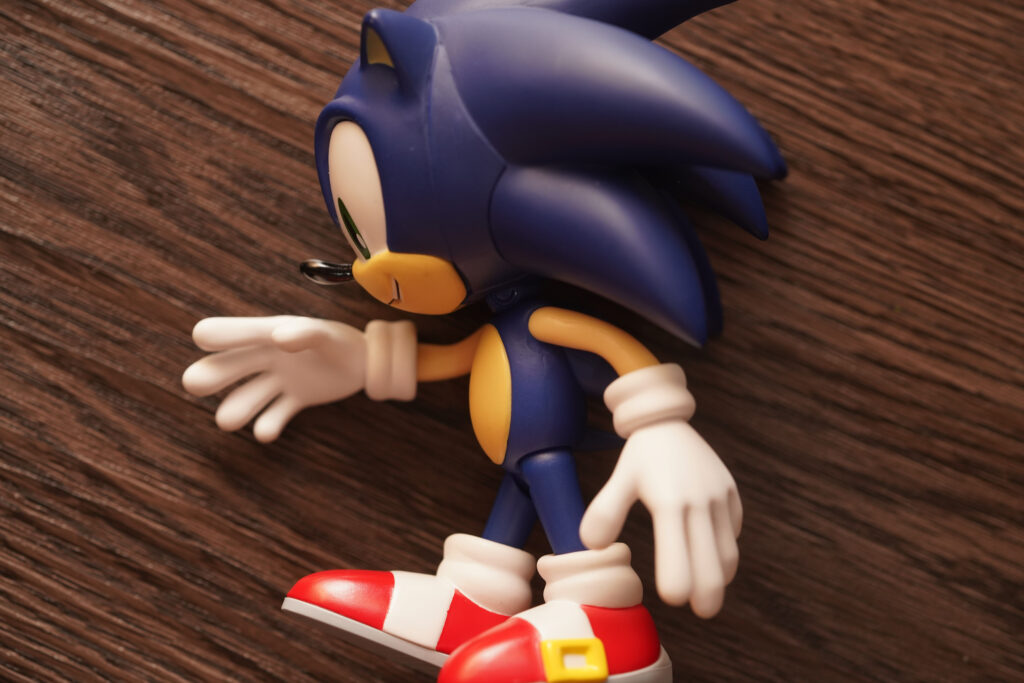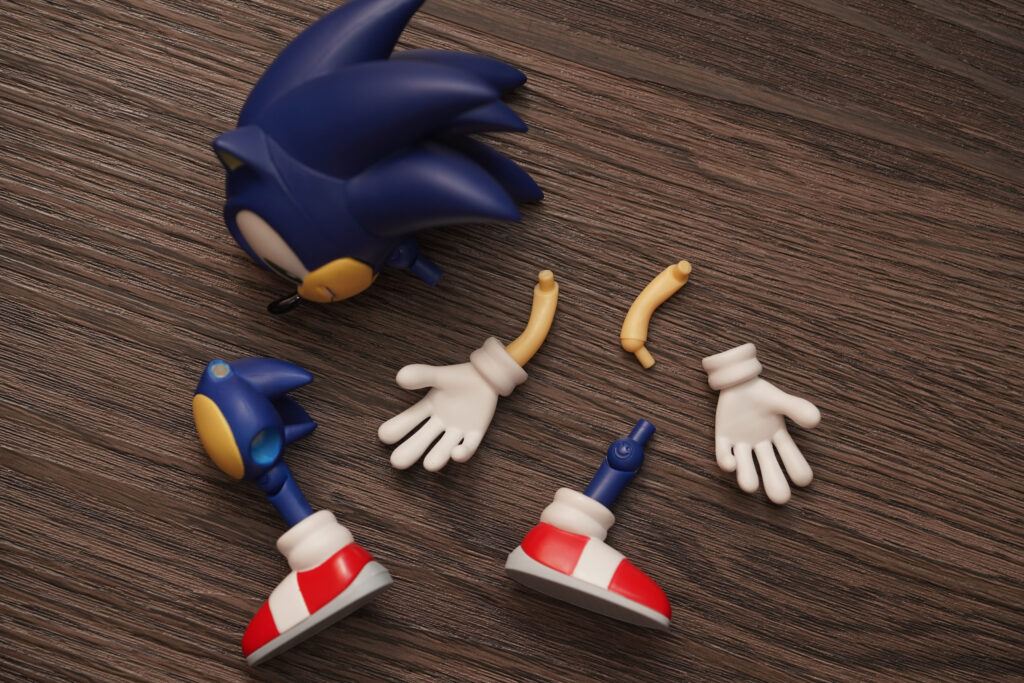 The foot also had a ball joint articulation which means you can do variations of poses with its foot. The GSC Product Page for Sonic's figure states that the figure doesn't balance on it's own but with the right pose – it actually can balance!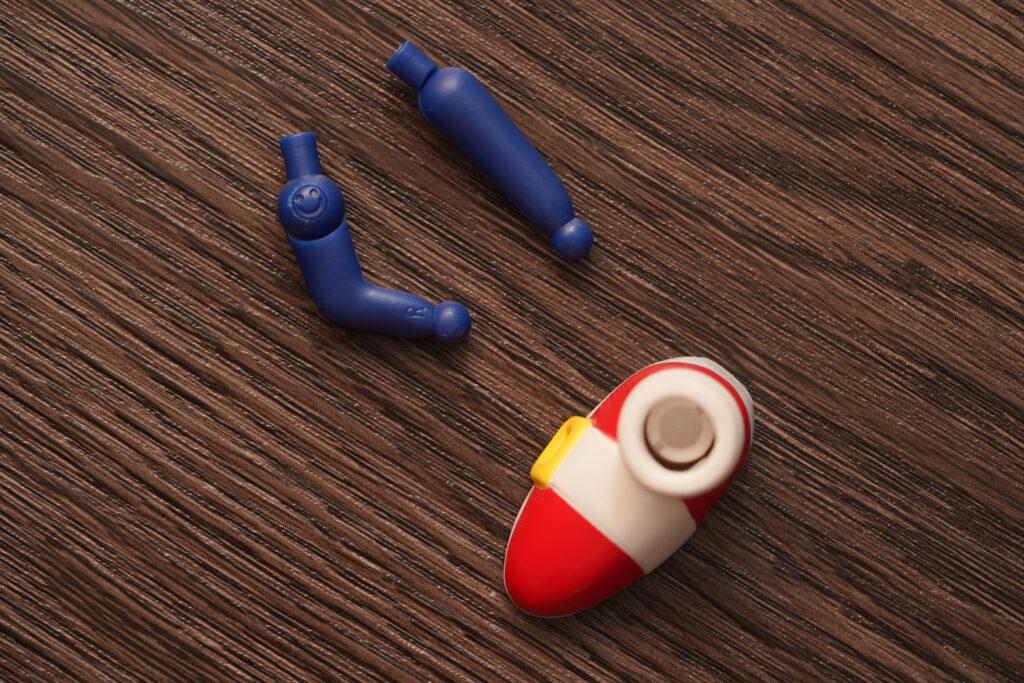 The interchangeable face plates are also nicely done – you won't have to remove the entire head just to change it's face plates, you just need to carefully pull it out.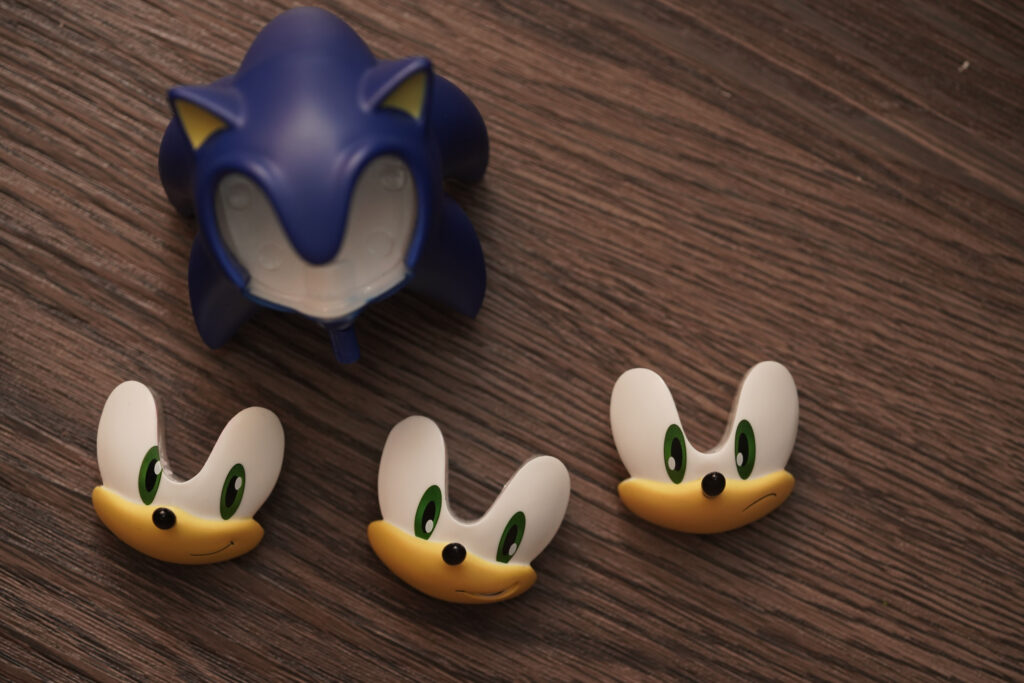 The issue with pegged joints is that the connectors tends to get loose from overuse so you need to be wary of this but there are always quick fixes if these things happens.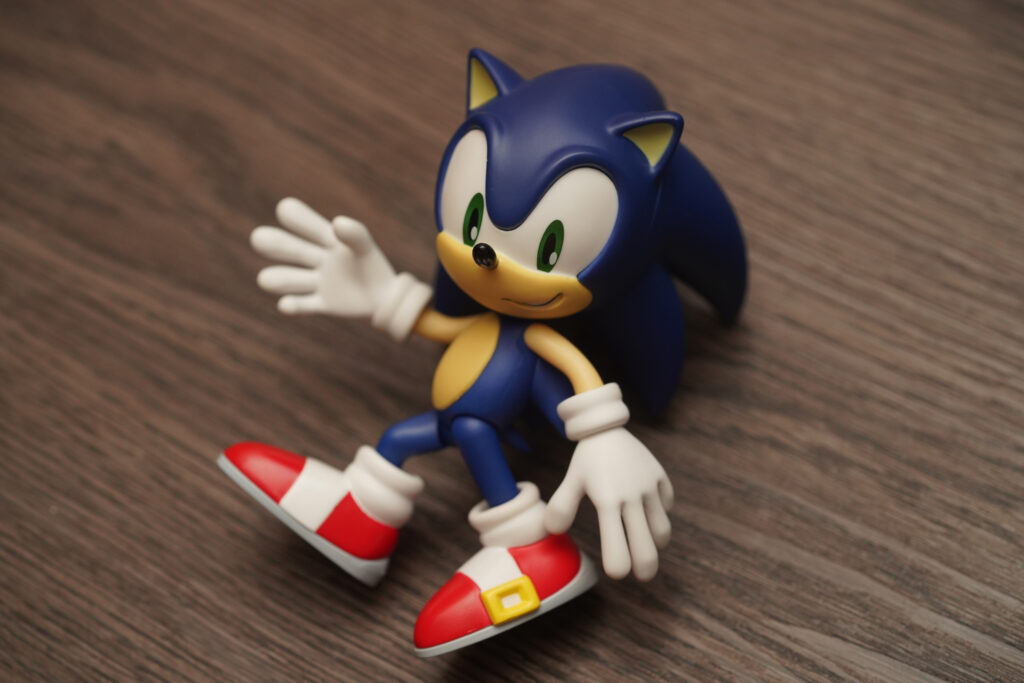 Overall Rating
Even though I got this Sonic Nendoroid pretty late, it's was still a good buy for it's worth. I really enjoyed that the one I got had many accessories which tends to be GSC's problem with the newer releases. I would definitely recommend this figure for those SEGA fans and of course, Sonic the Hedgehog fans!
To get your own Sonic the Hedgehog Nendoroid figure, be sure to check our KG Figures. Click the banner below to go to their page.

To show you how I really had fun with the Sonic figure, here's some of the shots together with some memorable Nendoroid figures!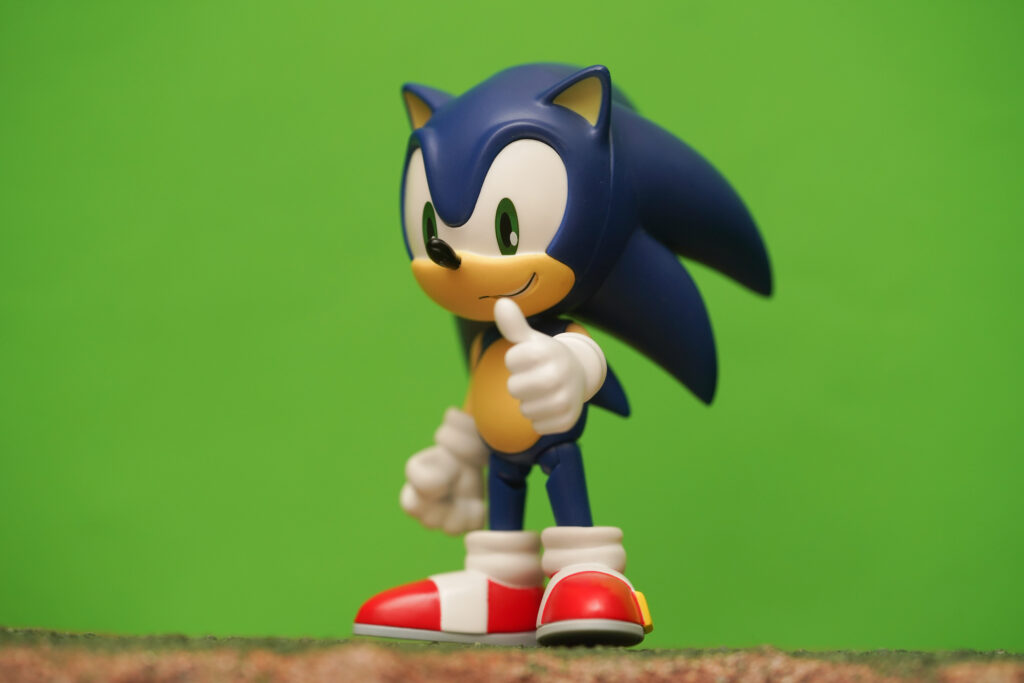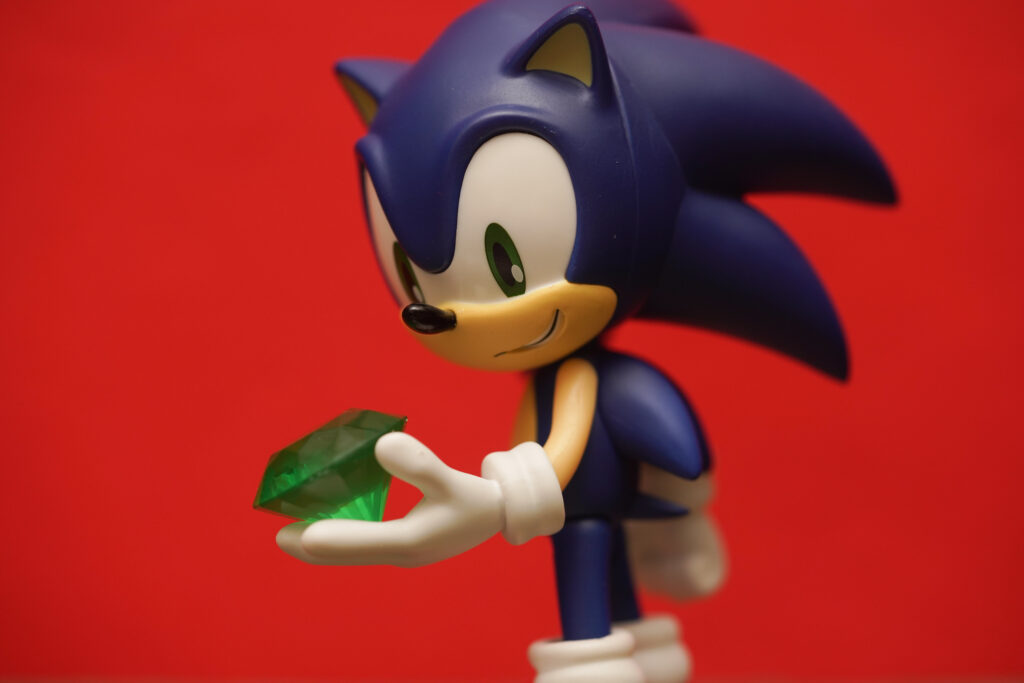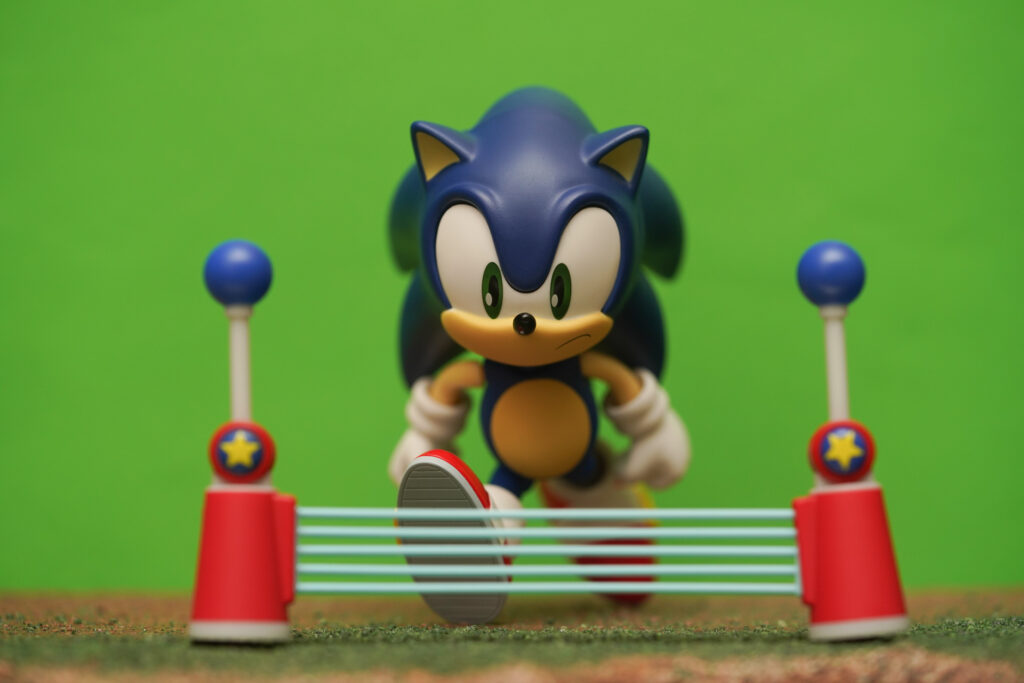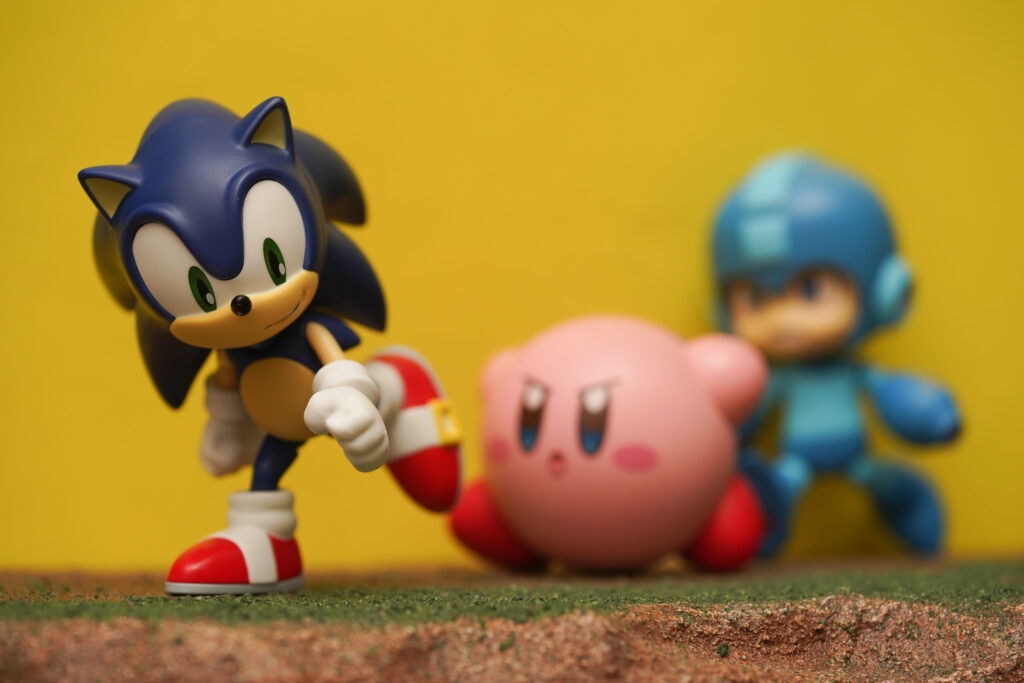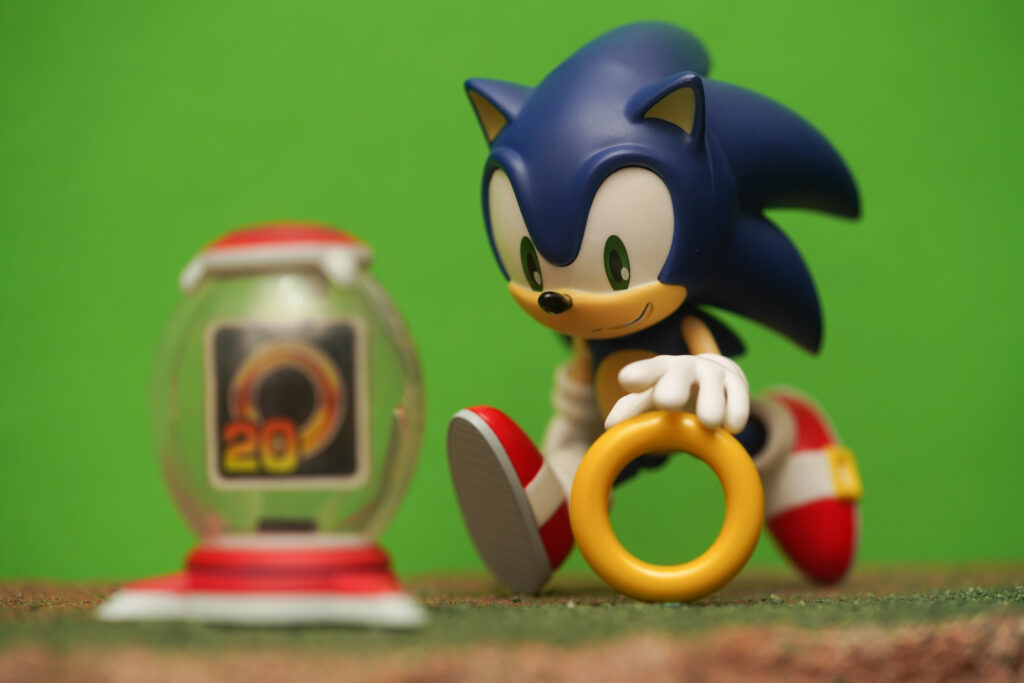 "Gotta. Go. Fast!"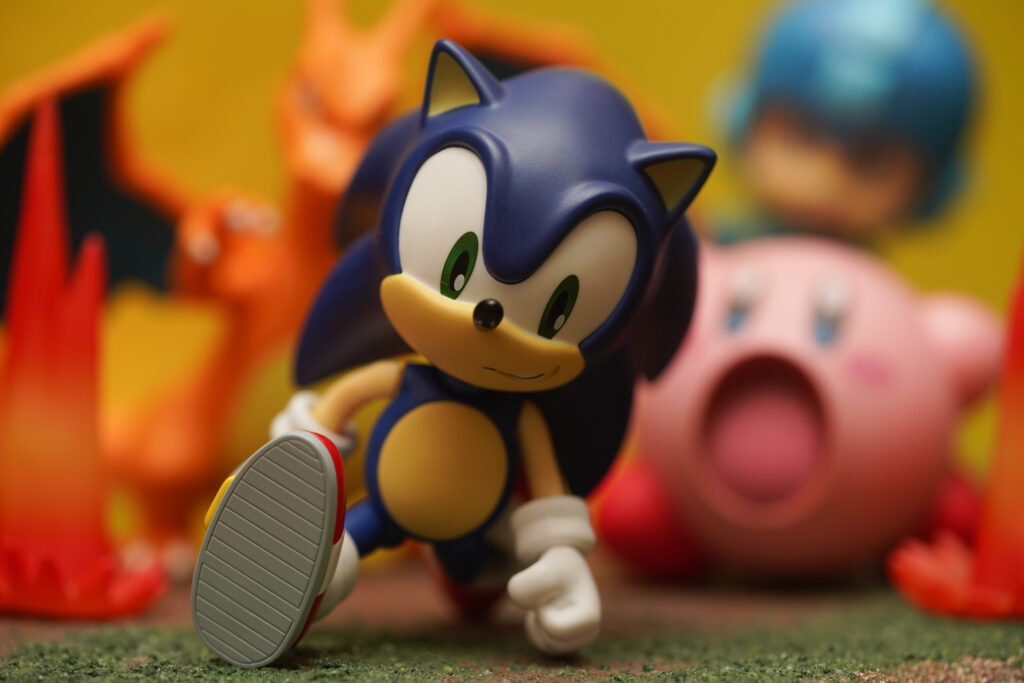 I'll be unboxing and reviewing more toys in the near future – stay tuned and make sure to bookmark this site!