Since we're all staying at home during this time, what better way to entertain yourself than by opening some Pokémon Trading Cards! When I was browsing online on what set to buy – I ran across a set that I wanted to get when it was launched. The Detective Pikachu was launched last May 2019 and with its launch was the release of some cool Pokémon TCGs. What caught my attention was the cure Detective Pikachu figure with coffee!
So it was a no brainer for me when I've added the Detective Pikachu Café Figure Collection in my cart. I mostly collect the pins from the TCG sets – but since I've played the game again online, I got more interested in collecting the cards itself! My current collection only stacks about 5-inches tall which some rares but mostly ordinary cards.
This review will be all about the Pokémon TCG: Detective Pikachu Café Figure Collection set! Let's see if I've managed to pull out some holo rares or some secret rares!
Box Design
The box is pretty big – but don't let the size fool you. What's inside the box is actually not much. But I'd say that the figure is the key selling point for this set. I liked that they've added a flap to reveal what's inside the box.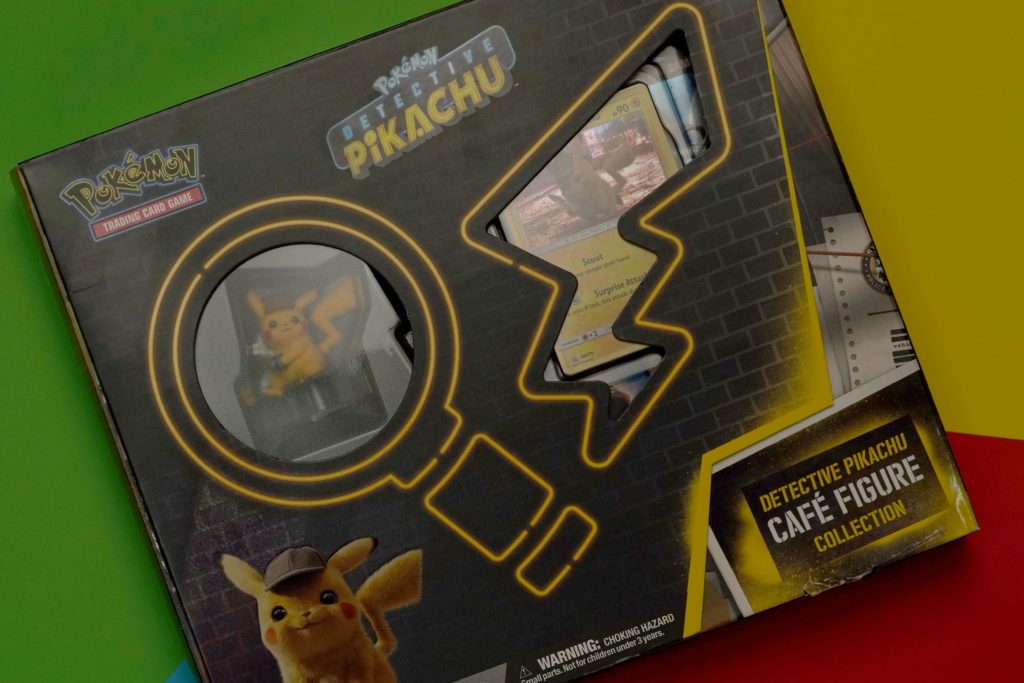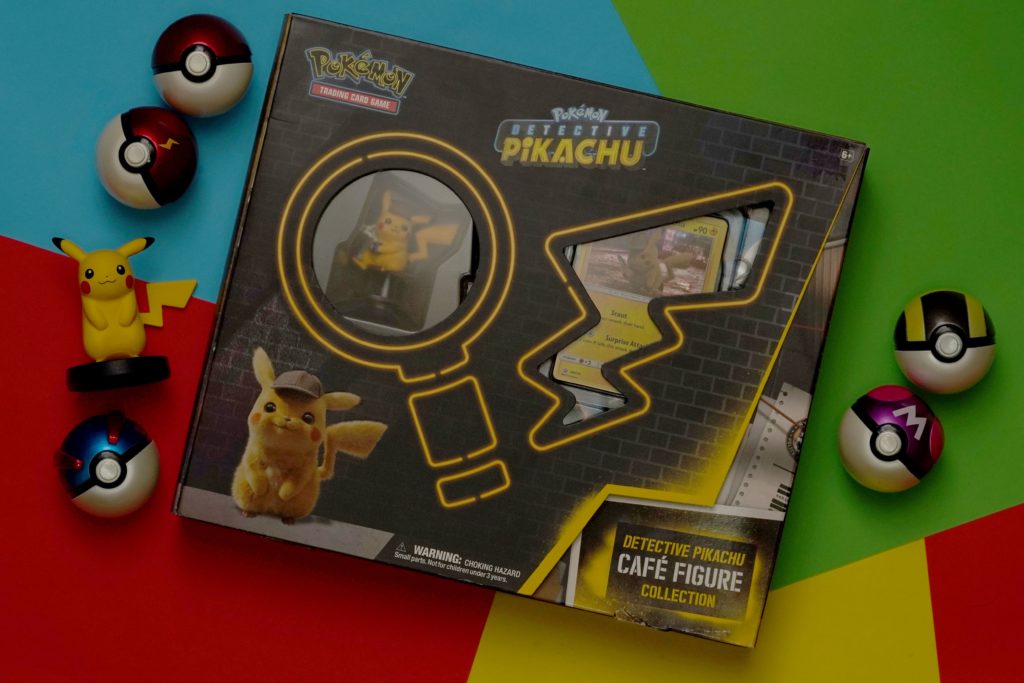 What's Inside the Box?
The set includes a coffee-drinking Pikachu figure, a Detective Pikachu foil promo card, a TCG Code card, 4 sets of Detective Pikachu TCGs, a Sun & Moon booster pack and a Sun & Moon Burning Shadows booster pack.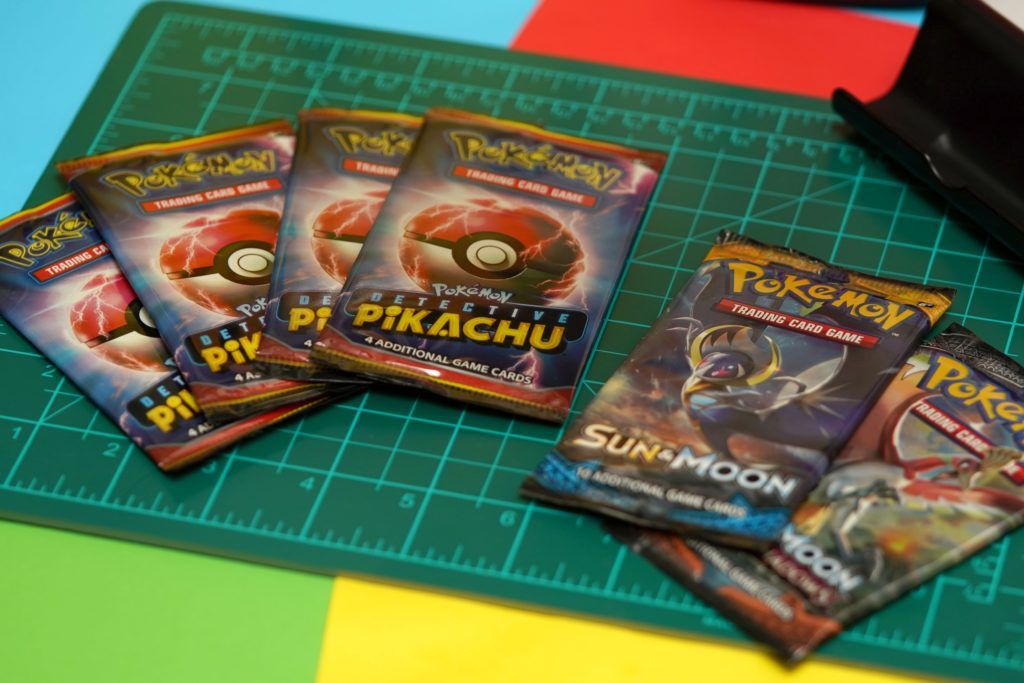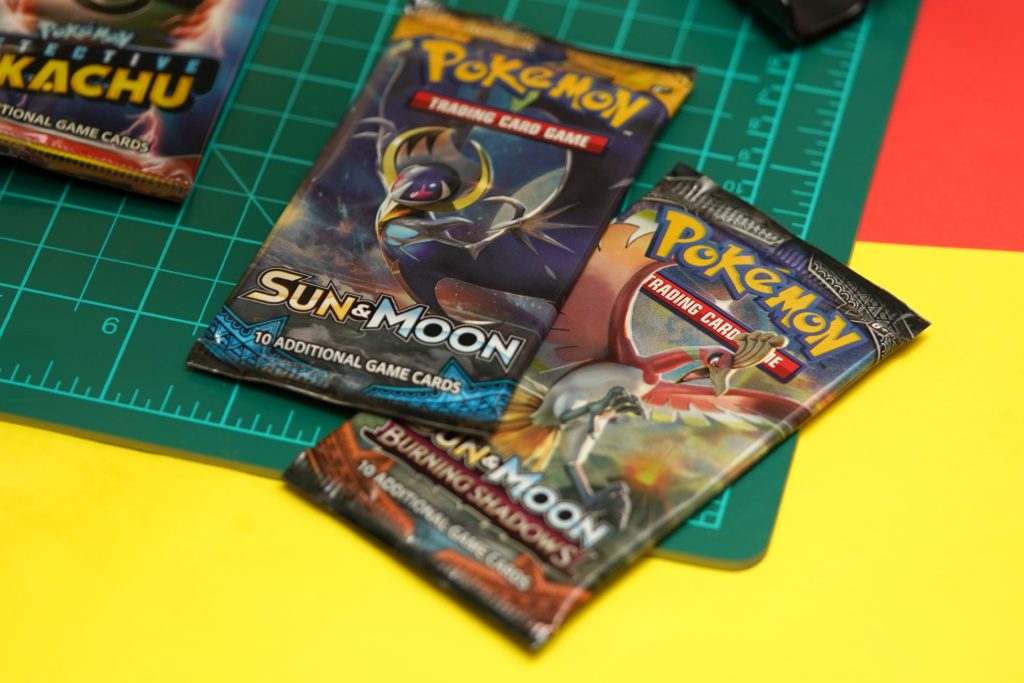 What's Inside the Booster Packs?
Since there are booster packs that needs to be opened, I unleashed my inner LeonHart when I was opening the packs. You can check out Leon's energetic opening in his YouTube channel – for sure you'll be part of the #HartSquad in no time.
Here's a short video of the Detective Pikachu Booster pack sets. Did I get a holo rare from this set? The goal is to pull out either a Mewtwo, Charizard or even a Ditto card!
Unfortunately, I did't get one – but I managed to get some cool ones like a Greninja and a different Detective Pikachu card.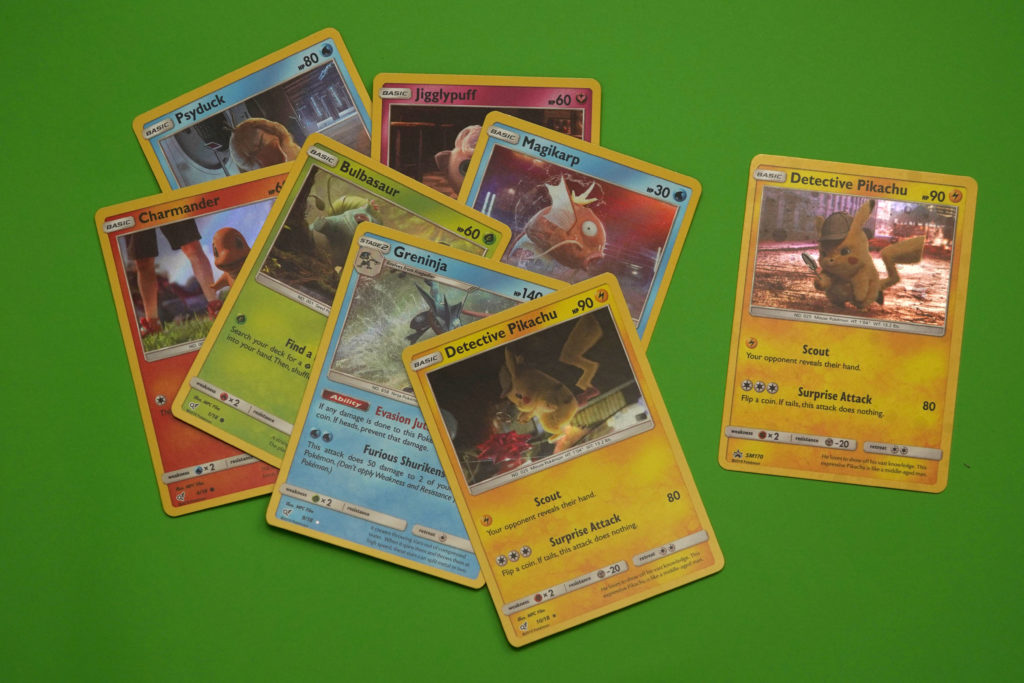 The next booster packs to open are from the Sun & Moon sets. Again, I'm aiming to get a secret rare – a Charizard GX will be cool to have!
Since I also didn't manage to get some secret rares – I think some of my pulls were quite okay to add to my collection.
You can check your card's value by visiting this site – TCGPlayer.com. You'll see most of the card listings here, you might be keeping high valued cards with you!
Here's an up close photo of the Pikachu figure. I really liked how they made it very close to the CGI Pikachu from the movie. The addition of the coffee mug really makes the figure very special. The Pikachu figure wears his detective hat and sits on a stool mounted on a clear acrylic base.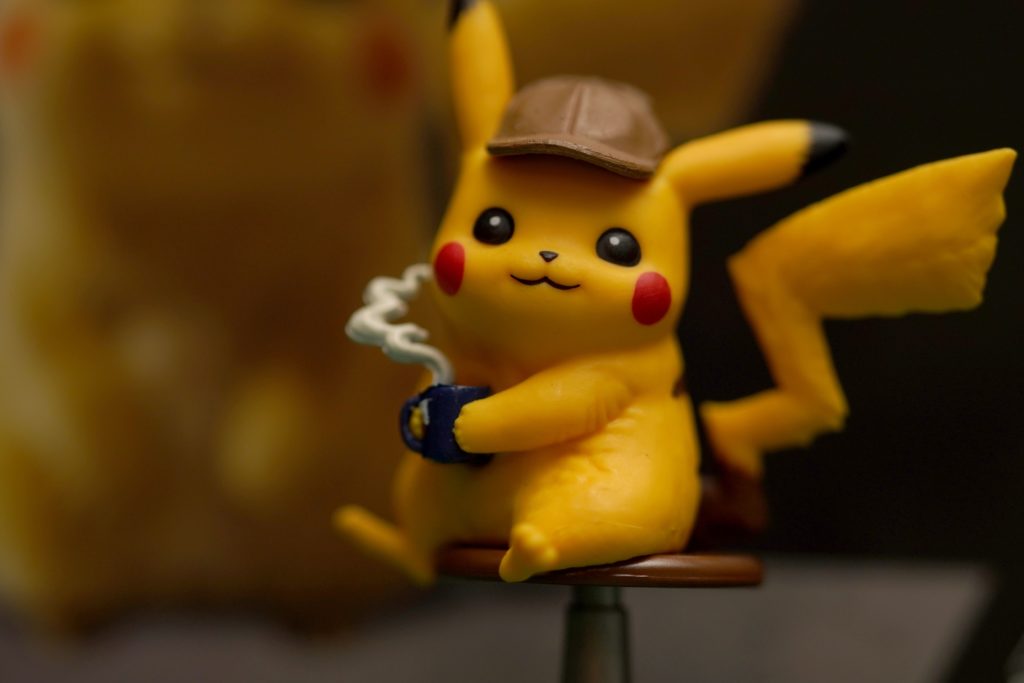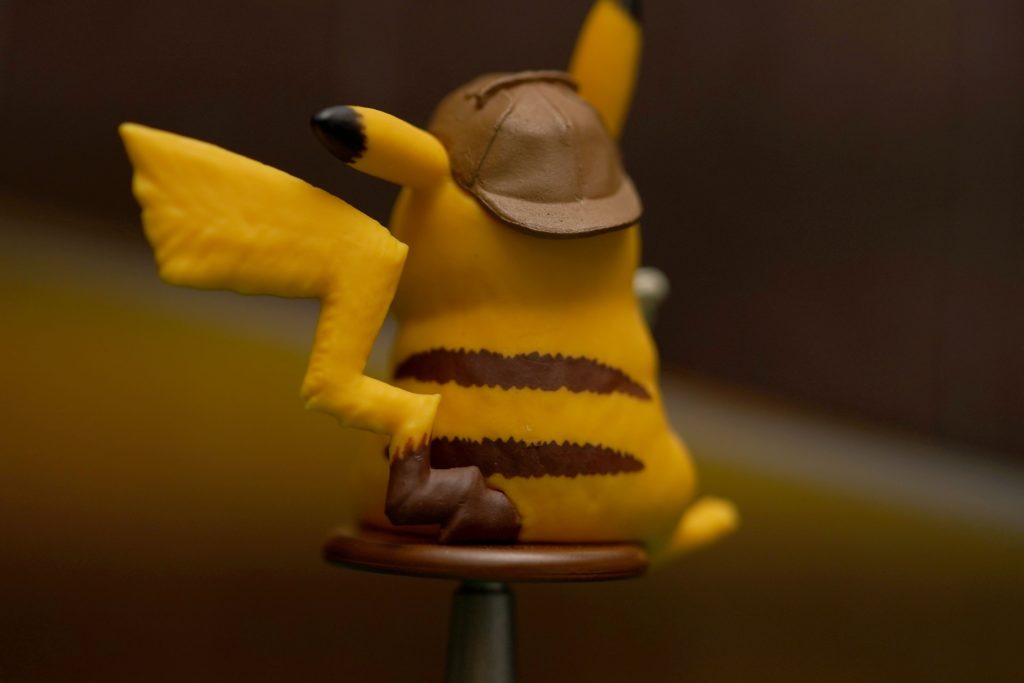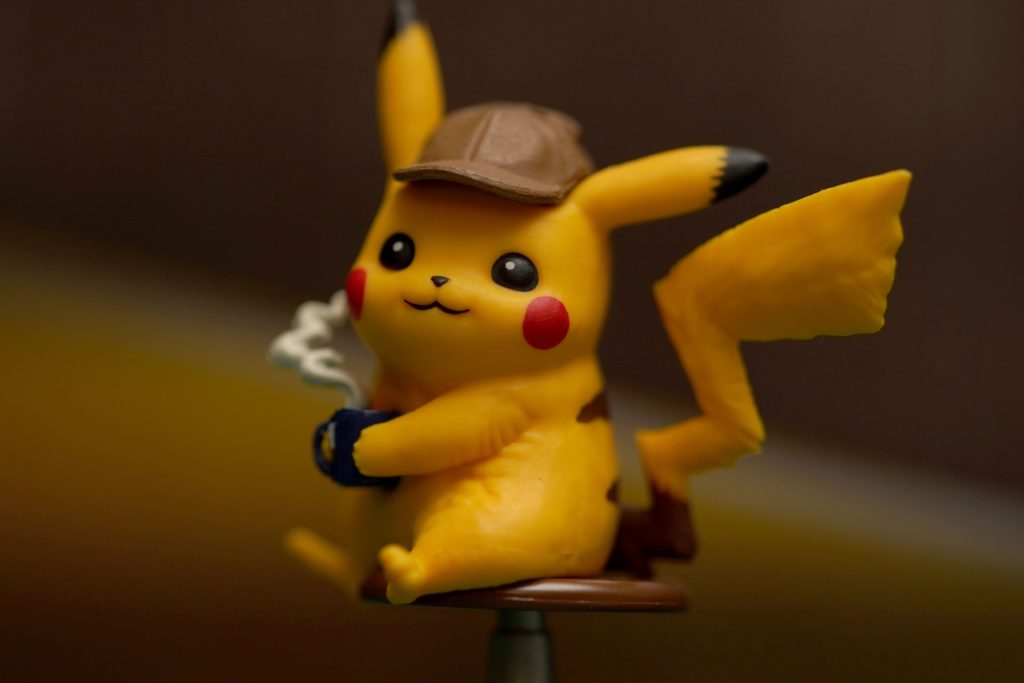 I really had fun unboxing TCGs and I'm looking forward to doing more of these especially the booster pack opening! If you want to see more toy reviews, don't forget to checkout my site!