So far, we've been sharing works from some of the best toy photographers the toy community can offer. Now it's time to feature artists from outside Asia! Who better to start it with, you ask?
She has been shooting since she was a kid and her passion to her craft led her to many noted achievements and recognition. One of the most notable milestone was being a part of the Nintendo UK (@nintendouk) Ambassador line up and an affiliate partner for Nendo World Store! I think you guys know who I'm talking about – it's none other than Alice Anderson a.k.a. Curious Herring (@curiousherring).
Can I just say it's a great honor for me to have done this interview? She's one of my favorites and I'm sure many are saying the same thing!
When did you start your toy photography journey?
"I actually started just 5 years ago but ever since I've been in love with photography – since I was a child as far as I remember. That's the reason why it wasn't so hard for me to fall in love with my passion to shoot my toys!"
Were you already collecting toys before you started this hobby?
"Yes! I have been collecting for a long time, I still have a lot of my original Pokémon figures from when I was young."

"The retro toys I have are some of my favourites though!"
Who inspires you to shoot? Do you have any toy photographers that you follow or lookup to?
"I have so so many! Instagram is filled with wonderful creative people. To name a few – @nintendomemories, @taylortwili and @harik87 are all amazing pages!"

"I'm also constantly inspired by games and movies. The Zelda series has forever been a huge part of my life, and replaying any of the games gives me a lot of inspiration!"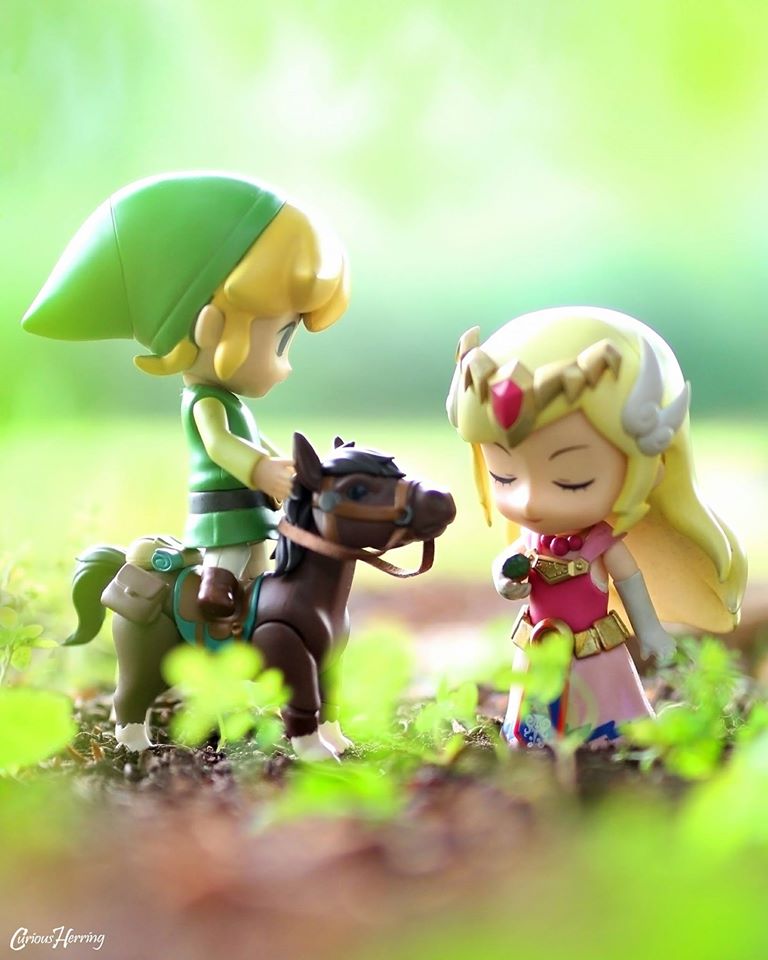 I see that their is a common theme to your favorite pages too – Nintendo – can you share us about the experience of actually working with them?
"I started just over 2 years ago! Being a part of it all has been an incredible experience for me."

"I put a lot of time and love into my images, so to have them recognise that was, and still to this day, is a huge honour for me!"

"I couldn't be more grateful for the opportunities they have given me."

You can see more collaborations with Nintendo on her website – click here to see the images of Alice when Nintendo partnered with her to try out the Nintendo Labo game!
Speaking of toys – do you have any favorite toy/s or toyline/s?
"Nendoroids are 100% my jam! The Good Smile Company do an amazing job of making the cutest toys."

"As I'm in the UK, I always get mine from NendoWorld Store!"

"I'm also a huge fan of First4Figures statues. I'm starting to get a little obsessed with their work as it's all handmade and incredibly detailed!" *

**below photos are not from First4Figures

"As for toys I currently own around 30 Nendoroids and atleast 100 other figures which like to join me on photography adventures!" 
What are your toy photography gear?
"Camera-wise, I use a full frame mirrorless camera and I switch between a 50mm Art Prime lens, 105mm or a 35mm lens."

"Oh, and a tripod is an essential part of my kit, too!"
For sure everyone is already familiar with the "Curious Herring" photo look – is there really a signature look behind your photos? What normally is the photo feel you're trying to achieve?
"It depends on what I'm trying to achieve or each shot I guess. My main style is very light, minimal depth of field, and bright colours."

"I always try to create something that could almost be a screenshot from a game. I also have a little bit of an obsession with using water in my shots!"

"It's the best feeling when someone tells me my imagery has given them a nostalgic feeling, so that's what I aim to do most! "
I have to be honest – when choosing photos for this feature, it was hard for me because there's so much to choose from. Do you have any favorite shots?
"There are very few images of my own which I am truly happy with. My favourite must be a shot I took of the G.E.M Pokémon Series Lapras though. I was so happy with how the water reflection appears so strong, and the lighting on the day was perfect! "
Any 'tricks of the trade' you can share to us? How do you achieve certain poses or angles with your toys?
"I use a lot of wire to help support my Nendoroids, help make things levitate, and to angle things how I want them to be."

"Also, when doing a shoot I will set the same scene up with different Nendoroids and essentially get the same image just using different figures."

"There have been so many times where I thought a shot of one character would work best, but then have used the same set up with a different figure and preferred it over what I originally had in mind!"
Any inspiration pointers for those who wants to try out toy photography?
"Don't ever let anyone make you feel like you can't do what you love, or that you aren't good enough."

"If you are passionate enough about your hobby then it shouldn't feel like a chore, or feel like you have to compare yourself to anyone else."

"The world is full of so many incredible artists, so remember to always support everyone else around you and be a light in the community."

"Be adventurous, and don't be scared to take photos of your collection out in the real world!"
Well that's the conclusion of our feature with Alice! I'd like to share that I was apprehensive at first when I approached her for this feature because I didn't know if she will be on board – but to my surprise she really game with this! I'd like to take this opportunity to thank her for being a part of this feature. I hope that everyone, aside from me was inspired as well!
I really loved how Alice said to not compare your works with others for validation of how good you are – do your thing and the rest will follow – passion is really important!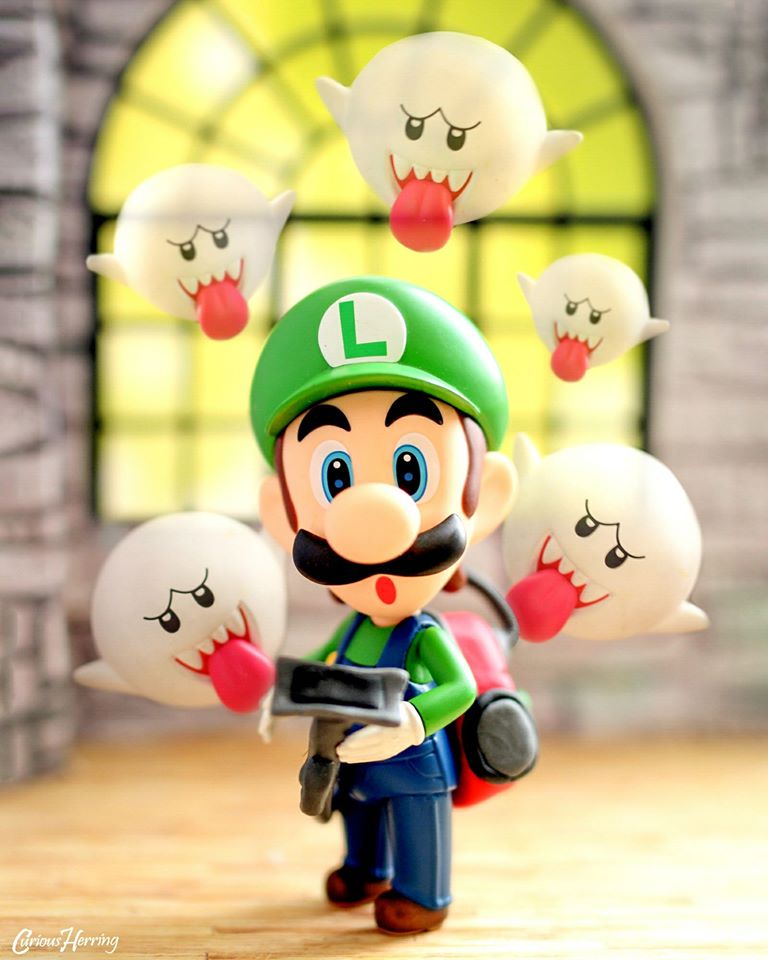 Alice is really an inspiration and I wish all the best for her. With her kind heart and passion for her craft – I'm sure we'll more of her works around the world!
To see her work here are her social media sites and website – make sure to follow her!
Facebook – CuriousHerring's Official Facebook Page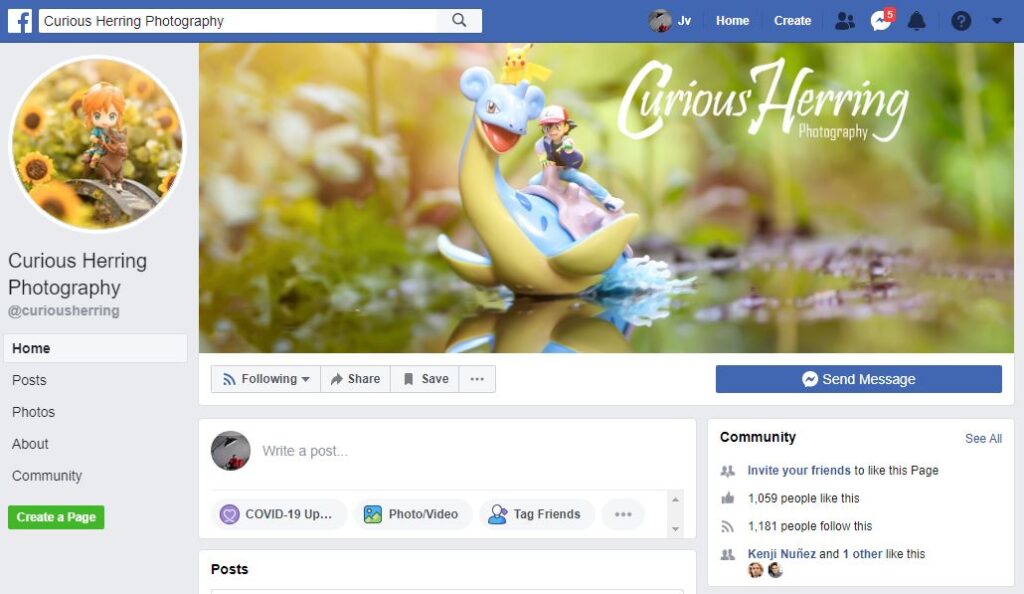 Instagram – CuriousHerring's Official Instagram Page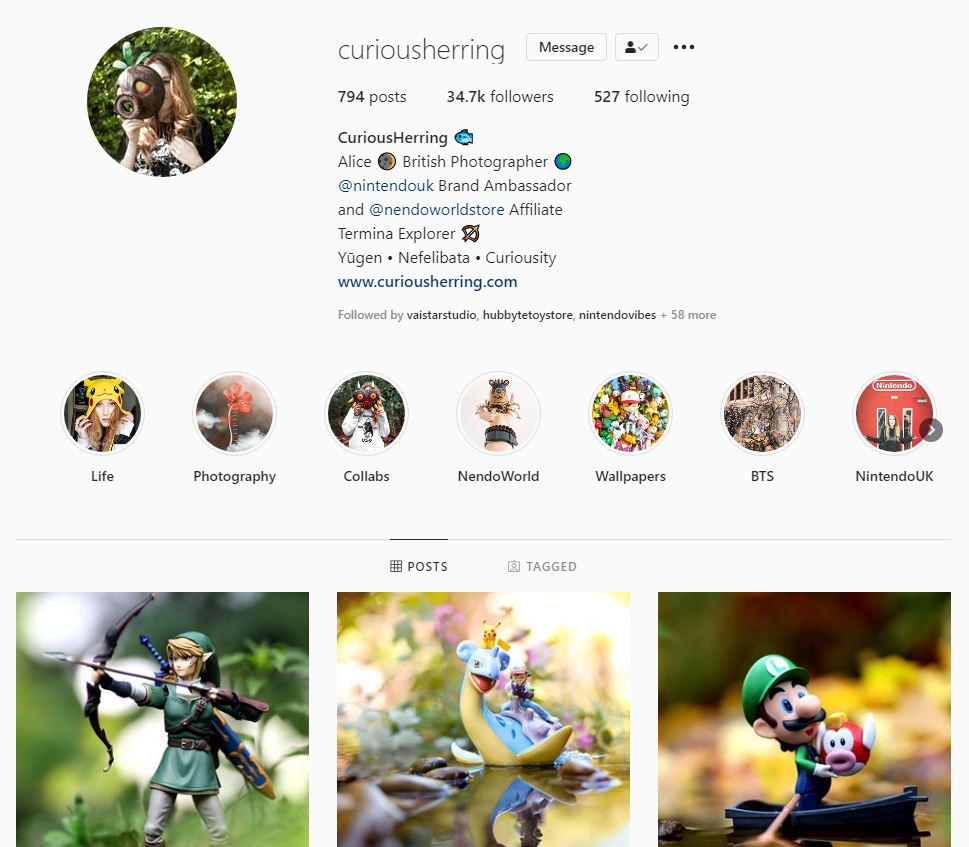 Website – CuriousHerring's Official Website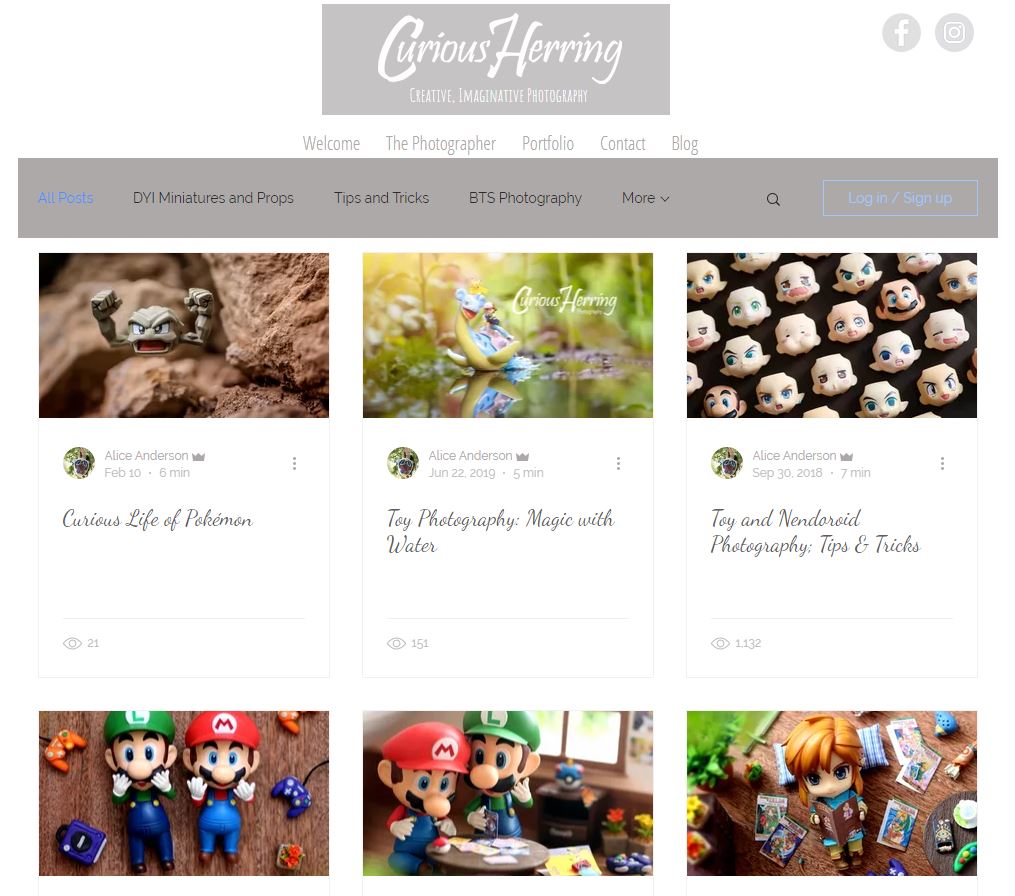 Who do you think will I be featuring next? Let me know in the comments below!