Our featured artist is a Creative Director by profession which means art is something that is very innate to him. I'm talking about the man behind the @nendoboi account – Kenji Nuñez.
Not only is Kenji a great toy photographer, he also creates dioramas to set the environment for his toys and then shoots them. Kenji is also a video content creator who does toy reviews and digital art in his channel. He also founded the Nendography group in Facebook – a page dedicated to Nendoroid figure photography. Talk about a handful of stuff just for his passion!
So far, I've featured many inspiring toy photographers in this site – if you want to check those out – feel free to browse through the site. Well, it's time to start our interview with Kenji!
What year did you start your toy photography journey?
"I've been doing this since 2007. Back when I was young there's really not much access to easy ways of taking photos, cell phones with cameras are not yet produced – haha. So when cameras are finally integrated to our mobile phones back in 2000, I've experimented taking photos of my action figures."

View this post on Instagram

"Also, since I love to travel and collect toys, I had the idea back then to bring along my action figure with me whenever I travel and take photos of them to create fun memories. Since then, whenever I get a new figure I document them through my toy photography."
Were you already collecting toys even before you started toy photography?
"Yes. I started when I was really young. Toys has always brought me so much joy – I have the happiest memories with my toys. My family is based in Japan and I was studying here in the Philippines since I was a kid. I remembered looking forward whenever my mom will send me action figures. I was always amazed with Japanese robots, GI-Joes and other vintage figures back then."
Do you have any inspirations in toy photography? What is your usual style in taking photos?
"I like to take cinematic and colorful photos. I love animations so basically I take inspiration from a particular scene that I like. I try to recreate the magic through my lenses. Also I am a fan of several other toy photographers, and their creativity inspires me to do better and improve on my craft."

"I love Sheng (@kixkillradio), Captain Dangerous (@captaindangerous), Raffy Panganiban (@photog.raffy) and Rendy Saputro (@rendytoys). I think they have inspired me a lot to keep on creating and improve on my craft."

"I think my style is very colorful and my shots usually evokes happiness and positivity. I'm a colorful person so I would like to reflect a little bit of myself in my works."
Do you have any favorite toy line in particular?
"This is hard! Recently i have been addicted to The GoodSmile Company's Nendoroid figures and I 'looove' Nendoroid Sora. I also love Disney and DC action figures as long as it looks great – I'm gonna get it no matter who the manufacturer is – haha."

What are your toy photography gear?
"My first digital camera is my Sony NEX-5R and I've been using this in all of my toy photography ever since."
What are your toy photography gear?
"My first digital camera is my Sony NEX-5R and I've been using this in all of my toy photography ever since."
What is your favorite toy photo so far and why is it your favorite?
"Well, I think that would have to be my first Nendoroid figure and that is Belle from Beauty and The Beast. This is actually the figure that introduced me to the Nendoroid line."

"Back then I had no idea what a Nendoroid was. I was just heading to Tokyo Disneyland and I wanted to bring a figure with me so I could take photos of that toy in Disneyland. So I went to the toy shop and looked for a Disney figure that Nendoroid caught my eye."

"Nendoroid Belle was the cutest and I felt that that was the perfect figure to bring with me so I definitely had to get her – and I did! I brought her with me and did some shots of her in the freezing winter weather in Tokyo Disneyland. Fast forward to today, I think I have more than a hundred Nendoroids already – haha.
I've noticed that you also have your own YouTube channel, can you tell us more about it?
"I started my Youtube Channel back in 2016. I want to have a platform where I can share my collections and talk about action figures. I think YouTube provides that opportunity to basically talk about your passion."



What kind of contents can we expect from your channel?
"I usually publish reviews and unboxing of my latest figures. I also create content for tutorials and tips on how you can improve your toy photography, and whenever I get to travel I publish vlogs about places you can hunt for toys."
Just to share with everyone just in case they don't know – what made you decide to start a Nendoroid exclusive Photography Group?
"I was new to Nendoroids back when I started Nendographers: Nendoroid Toy Photography Club. I just wanted a safe place where all Nendoroid enthusiasts can gather and share their works. Nendoroid collectors are thriving and I want to be surrounded by people who share the same passion. I wanted to create a community where we can support each-other."
How's the community now? Are you doing activities to keep the group active?
"The community is doing great! We're growing and we have a number of members globally. We're also celebrating our 2nd year this month! The group is very active in creating different activities that will inspire and encourage our members to create."

"We regularly hold contests and photowalks. Sadly we can't do photowalks and table shoots now because of the pandemic but we continue on interacting and creating fun activities for our members through online contests. Hopefully in the future things will be brighter and we can once again reunite with our members."
Going back to your craft – do you have any photography hacks that you can share with us?
"Shooting Nendoroids are harder because they have enormous heads – haha – so it's hard to balance them. Blu-tack and wires are your friend."
Before we end, do you have any message to those who wants to start their journey to toy photography?
"Practice! Keep on creating and practicing so you can perfect your craft."

"Be original, Try to develop your own style, your voice will make you standout."

"Be Awesome! Always give your 100%"
Thank you Kenji for this inspirational interview – I'm sure that you've inspired many of your followers or possibly future followers as well. I really like that you're really giving 100% effort to your photos and the end result is really showing that hard work.
To see more of Kenji's work visit his social media channels – links down below:
Facebook – Nendoboi's Official Facebook Page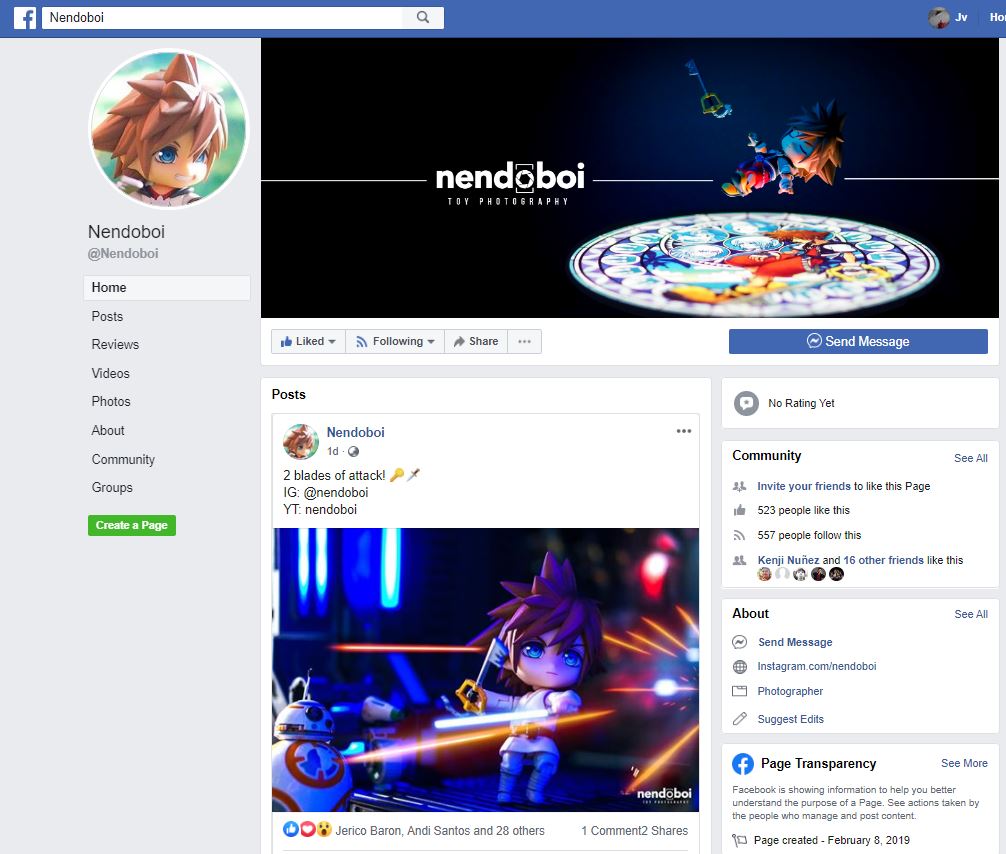 Instagram – Nendoboi's Official Instagram Page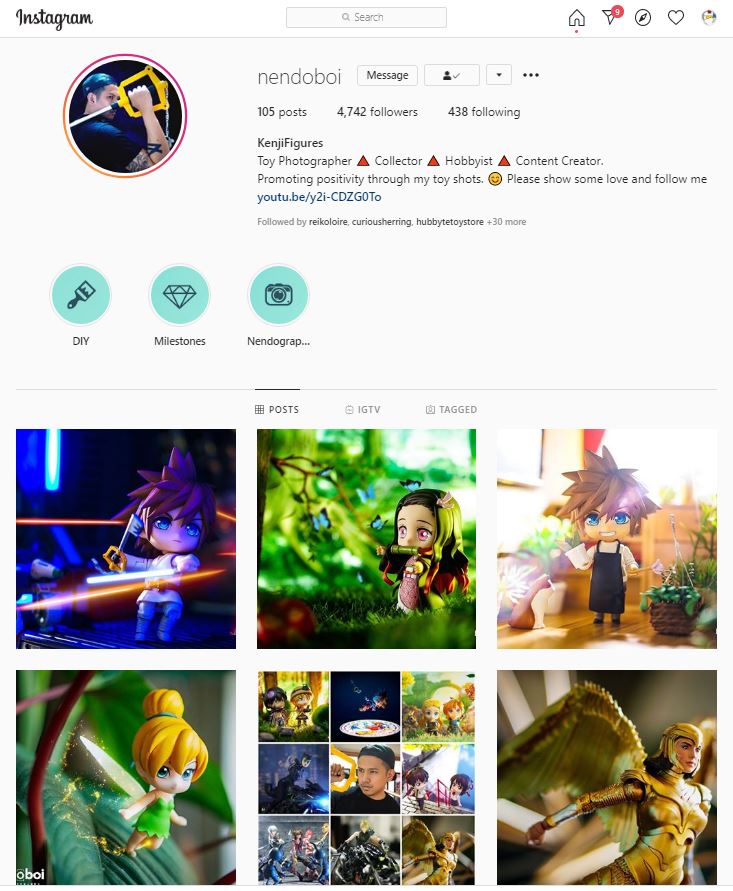 YouTube – Nendoboi's Official YouTube Page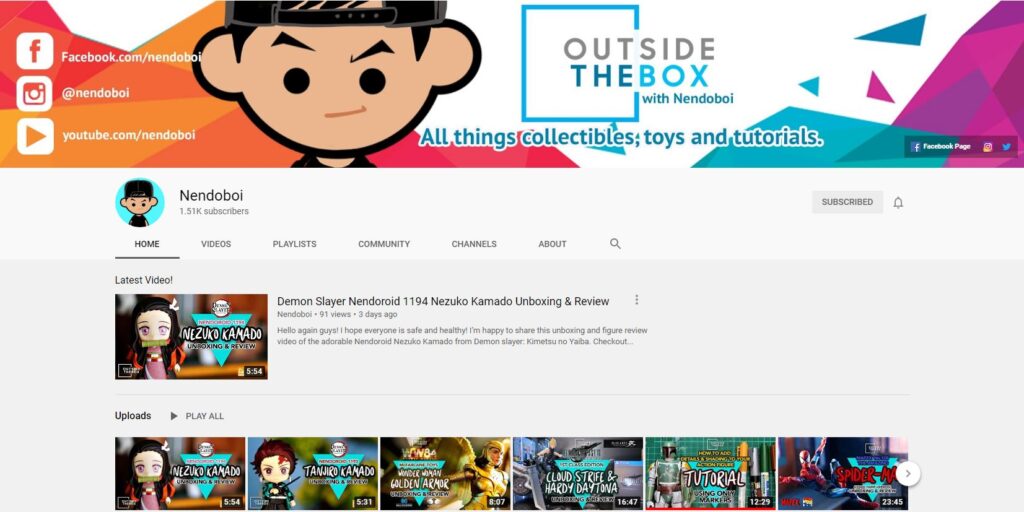 Who do you think will I be featuring next? Let me know in the comments below!