If you've been following this site you know that I'm mostly doing toy reviews. This time I'll be adding a new segment in my site which will feature some of the toy community members.
Id say, the best way to aspire others is to inspire them with the best – of course!
My first featured toy photographer is a well known toy photographer in Philippine toy community. She has inspired many budding artist to take good photos not only in the Philippines but even abroad! Today's featured artist is non other than my very good friend, Sheng Gonzales a.k.a. @kixkillradio!
When did you start doing "toy photography?", and are you already a collector during that time
"I was already a toy collector since 2010, it was also around that time that I started doing toy photography. Since then, I've released quite a few numbers of toy photobooks that I've sent out to my friends locally and even abroad. The toy community is really a nice place to start your passion as everyone is very supportive with each other."
What inspired you to shoot your toys? Was there anyone in particular that you were following when you started?
"I get inspirations from real-life emotions, I also am inspired with scenes from anime shows I watch and even from movies that I've seen."
Do you have a favorite toy from your collection? Would you also have a "toy brand" preference?
"If you look at my feed, many people might think it could be my Nendoroid Miku, Umaru, Renge or even Yotsuba – to be honest I like them all!"

"When it comes to the brand of toys, I really like collecting Nendoroid figures from The Good Smile Company and Cu-poche figures from Kotobukiya. Their toys really fit my style and I really like how cute they are."
Can you share what your current gear is in taking your amazing toy photographs?
"I use a variety of Sony cameras from A6400 to an A7 ii, my go to lenses would be either a 90mm or a 50mm both at f2.8 Macro Lens or a standard 50mm f1.8 lens. I also use different kind of light sources if I shoot indoors – I use a LED Light or even a normal desk lamp."

"I did a short review on my 90mm lens in my YouTube channel – I really liked this lens and I've been using it a lot since I got my hands on them."
I've noticed that your photos have a distinct look or feel – like when you look at it, you know that it's a @kixkillradio photo. Is there any style in photography that you were trying to aim for? 
"Like I said earlier, real-life emotions inspires me with my photography. I think with this as my inspiration my style of shooting somehow reflects the final photos that I take. I normally aim for the 'slice of life' look – very realistic and relatable."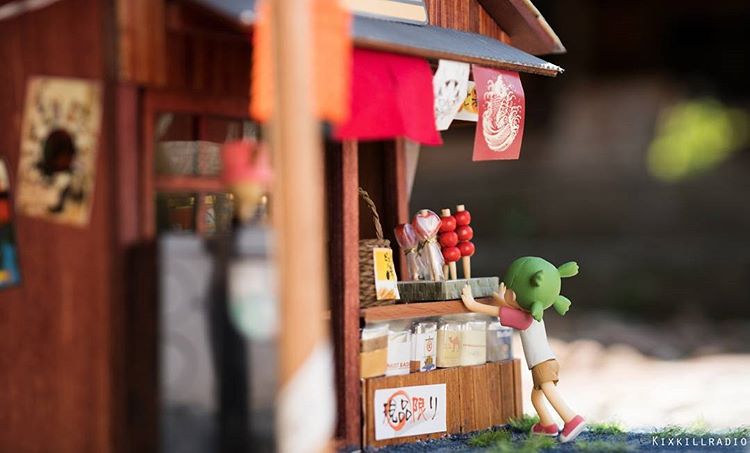 Since you've already shared your gear in photography, do you mind sharing some tips on how to take good photos?
"I normally look at the bigger picture before I start shooting – I already imagine how the photo would look like before I start shooting."

"You can get ideas or copy scenes from some anime series that you are watching – try to think of it and you should try to do it in a photograph form using your toys."

"You should also think of how to light you toys, you need envision the mood that you want yo achieve."

"Before you start shooting make sure that you familiarize yourself to your camera so you can maximize your shooting time." 
Is there a particular toy photography shot that you really like?
"There are so many! But my faves are Nendoroid Renge Miyauchi Life at the Countryside photo set and Nendoroid Sakura Miku "Bloomed in Japan" photo set."

"I love Nendoroid Renge Miyauchi photo set because of the setting based on the show. In the anime "Non Non Biyori", she lives in a countryside and most of the time she's alone. I love the setting so much that I recreated the scenes from the show and even based the photo story on her personality."

"Another one of my personal fave photo set is Nendoroid Sakura Miku Bloomed in Japan. Since I am in love with Cherry Blossoms and traditional Japanese home, I combined the two in my works. I like how the photos represented Japanese culture during Spring season at the same time, I love that I was able to showcase the Japanese diorama set that I made."
I can say for sure that you have been an inspiration to many toy photographers out there, any advice for those who are just starting this hobby?</p
"Be patient and never give up. Not everything will turn out the way you planned at first. Re-evaluate your mistakes and try to improve what's lacking. Look for inspiration."

"Don't forget to have fun! This is what is all about, it's for you to enjoy what you love doing."
That concludes my short feature and interview with Sheng. I hope you guys got inspired and I hope you got some tips that you can tryout when doing your own shoot! To see more of Sheng's amazing works you can visit her website, social media pages and YouTube channel!
Kixkillradio's Official Website

Kixkillradio's Official Facebook Page

Kixkillradio's Official YouTube Channel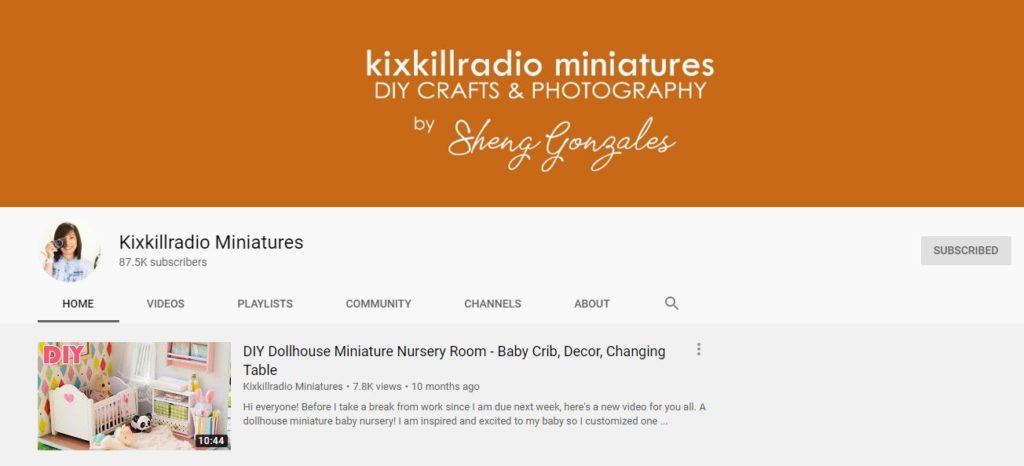 Kixkillradio's Official Instagram