I'll be unboxing Good Smile's new Figma figure Phoenix Wright from the Ace Attorney game from Capcom. Phoenix Wright is a defense attorney and the protagonist in the said game. You get to play as "Phoenix Wright" during the entire game play of the game and the objective is for you to not get a "Guilty!" verdict from the judge. The series garnered huge success for Capcom and Nintendo because of its overall gameplay experience.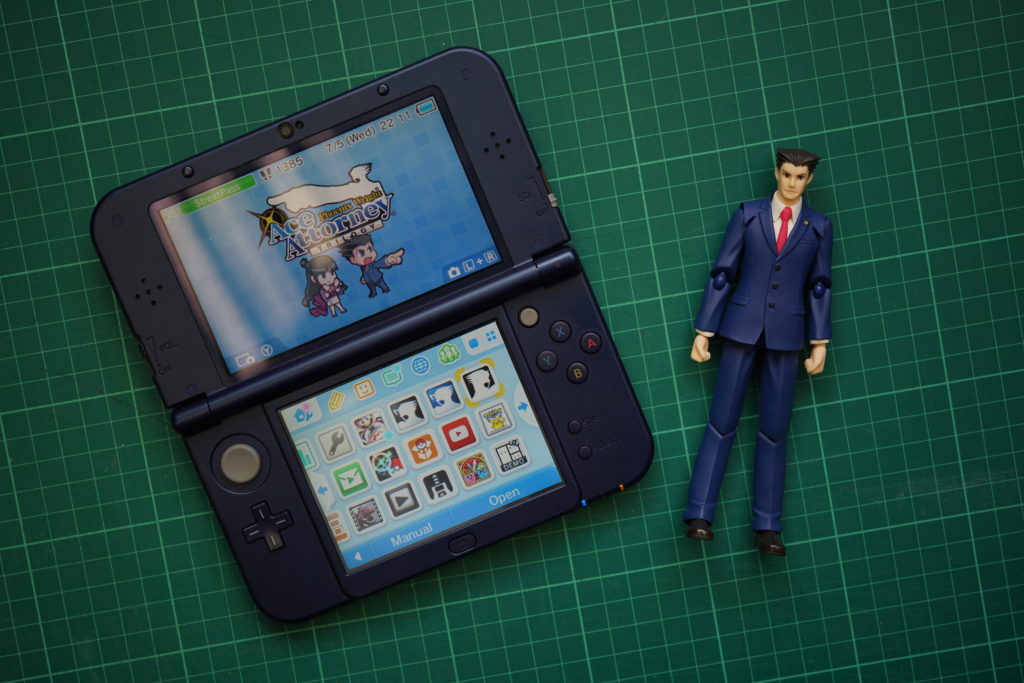 I have been playing this series for the longest time already and this game is different from any other games I've played – not that I have played many aside from Pokemon, Kirby and Mario games – but I'd say that this is my favorite puzzle solving game in terms of the storyline and the overall experience. Although, many may not be familiar with the game nor the characters mainly because the game was only made available in the Nintendo gaming consoles (Nintendo DS and 3DS) before but you can now play them in your phones now that it's available for download for both Android and iOS phones.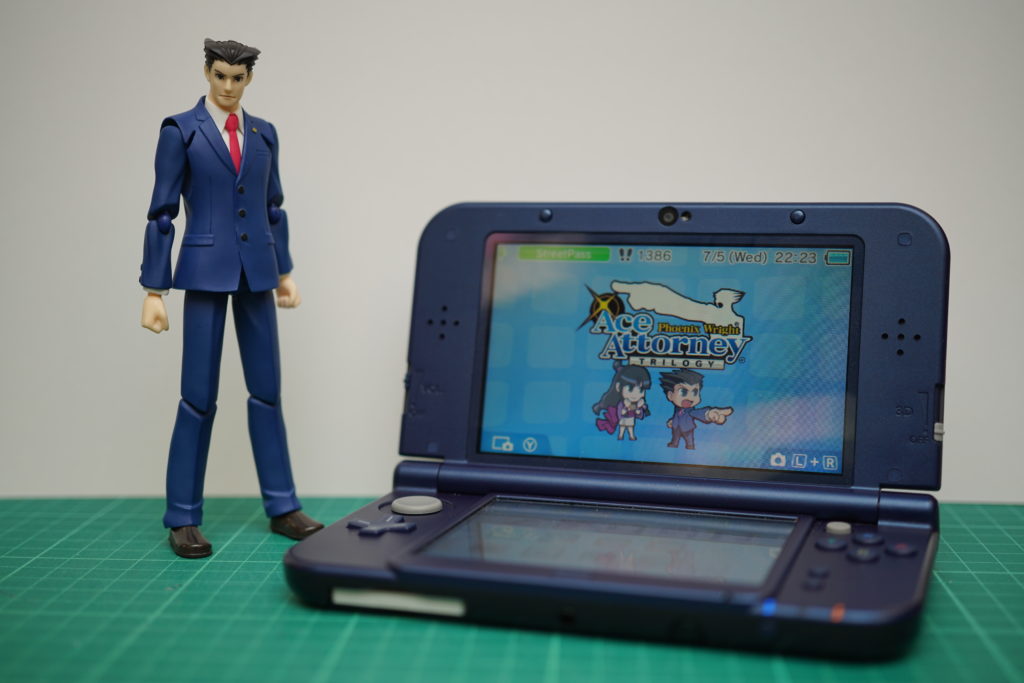 The main story of the game revolves around Phoenix Wright, he is a young defense attorney originally from the Fey & Co. Law Offices (Wright Anything Agency/ Wright & Co. Law Offices) before he became the head of the said law firm due to an incident that happened in the first series of the game. One of the reason for him becoming a defense attorney was because he wanted to defend the rights of those who are accused and helpless given that he experienced being accused at a very young age.
He has this unique hairstyle which he gets a lot of pet names e.g. porcupine head and just recently, barbed head or horn head from the Spirit of Justice series. The series already has 6 Ace Attorney games and 5 spin-off games. The success of the game was also adapted in a live-action s movie last 2013 and a TV series for the first game series last 2016.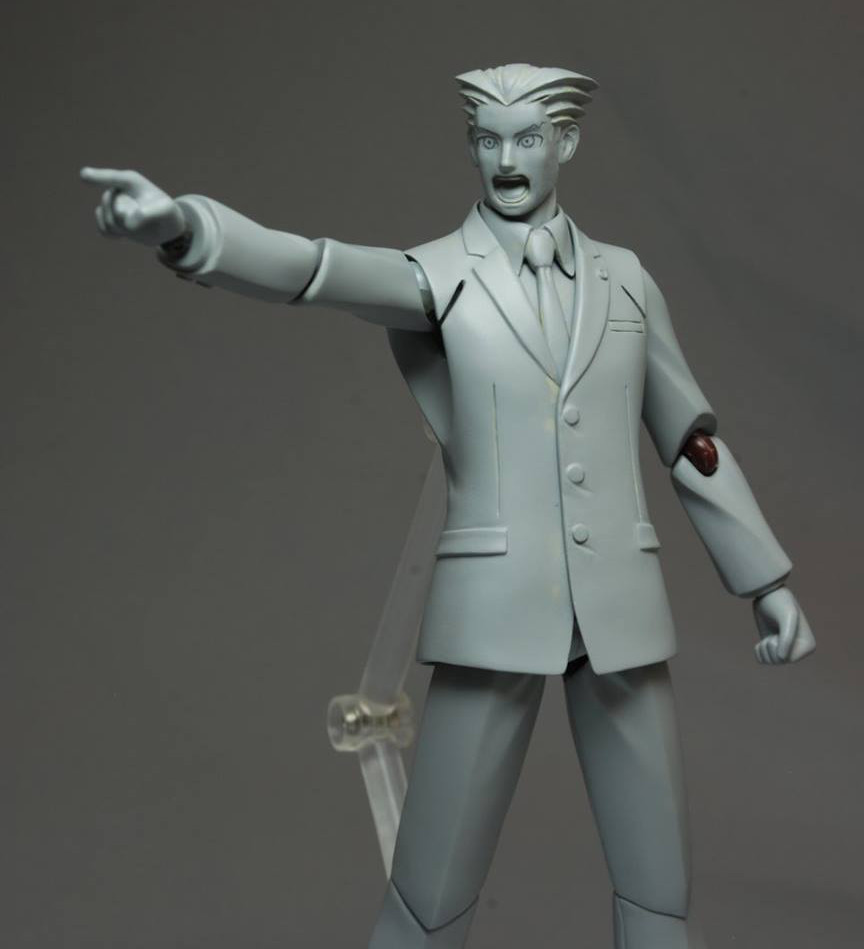 img src: http://pop-critica.com/good-smile-company-announces-figma-phoenix-wright-figure/
It was also late last year that Figma announced that they will be producing its first figure for the said franchise and the fans went crazy over it – I went ballistic over the news as I was really looking for a toy merchandise for one of my favorite game.
The Figma figure is actually released by Phat! and is distributed via Good Smile Company. This is a Special release figure as it is denoted in its model number, SP-084. You can identify if a Figma release is a normal, special or an exclusive release through its model number.
The Phoenix Wright figure comes with a standard interchangeable hand sets, additional face plates (an exclusive face plate is available for those who have pre-ordered in advance during the figure order announcement), accessories such as evidence papers, a mug, the court pedestal and printed call-outs or speech bubbles of his famous lines such as "Objection!", "Take That!" and "Hold It!" which comes in both Japanese and English translation.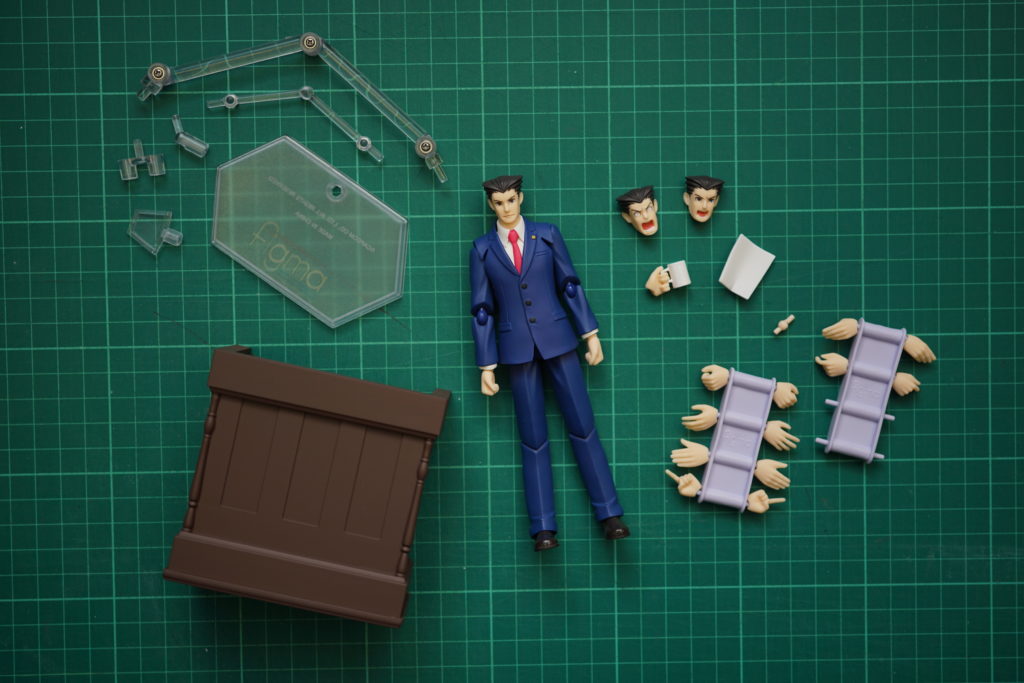 The Phoenix Wright figure's suit is from the first 3 games of the series, his suit changed during the Dual Destinies game. The face plates included in these sets are very game-accurate especially when you try to re-enact those heart-stopping moments during trials. The face plates comes in different expressions – standard expression is for the decision making moments, the shouting moments for the "Objection!" moments and the shocked expression for those sudden trial realizations while the pre-order exclusive has the embarrassed expression for those "I think I made a mistake moments".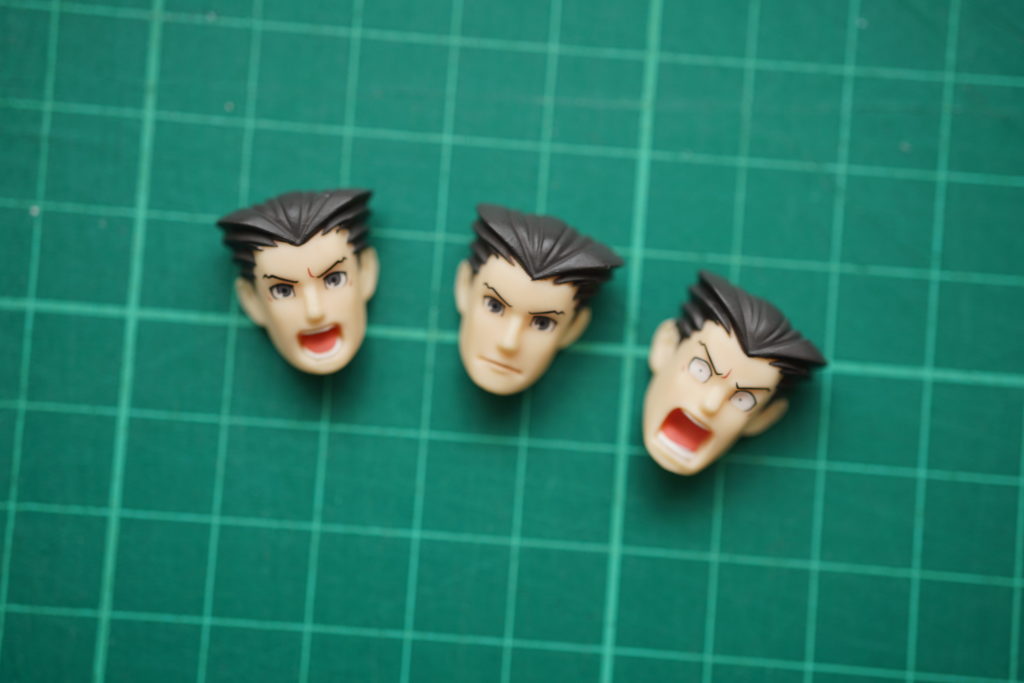 Much like any Figma figures, the Phoenix Wright figure has a poseable and seamless joint articulation and the suit is made out of a soft plastic PVC. Although what I find lacking in this figure would be the ab-crunch articulation and the ankle-articulation which I find very limiting when it comes to figure posing.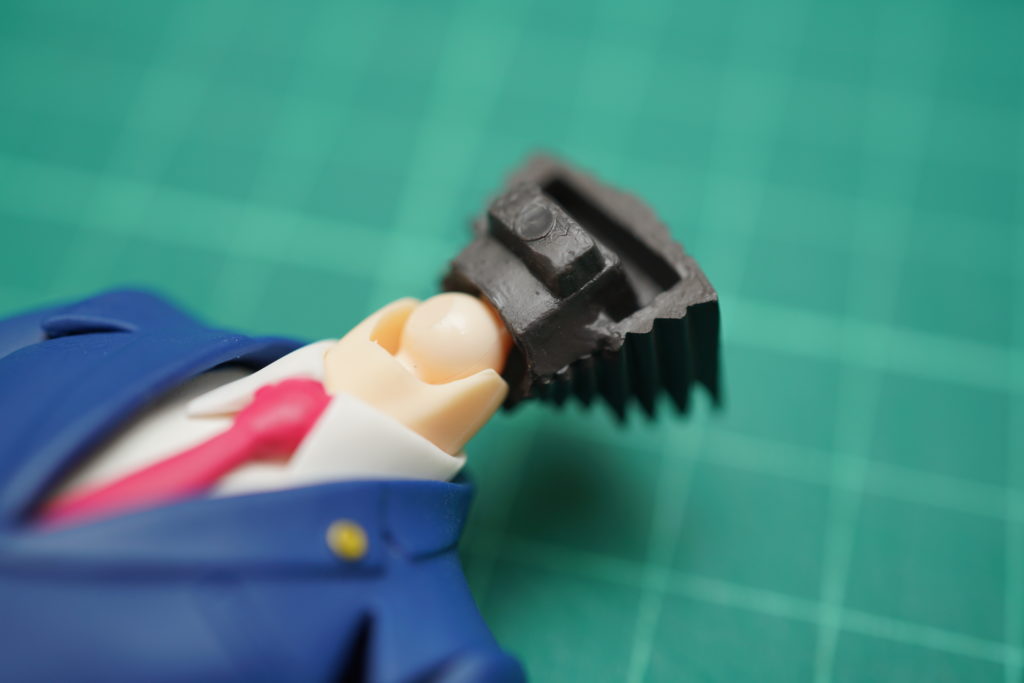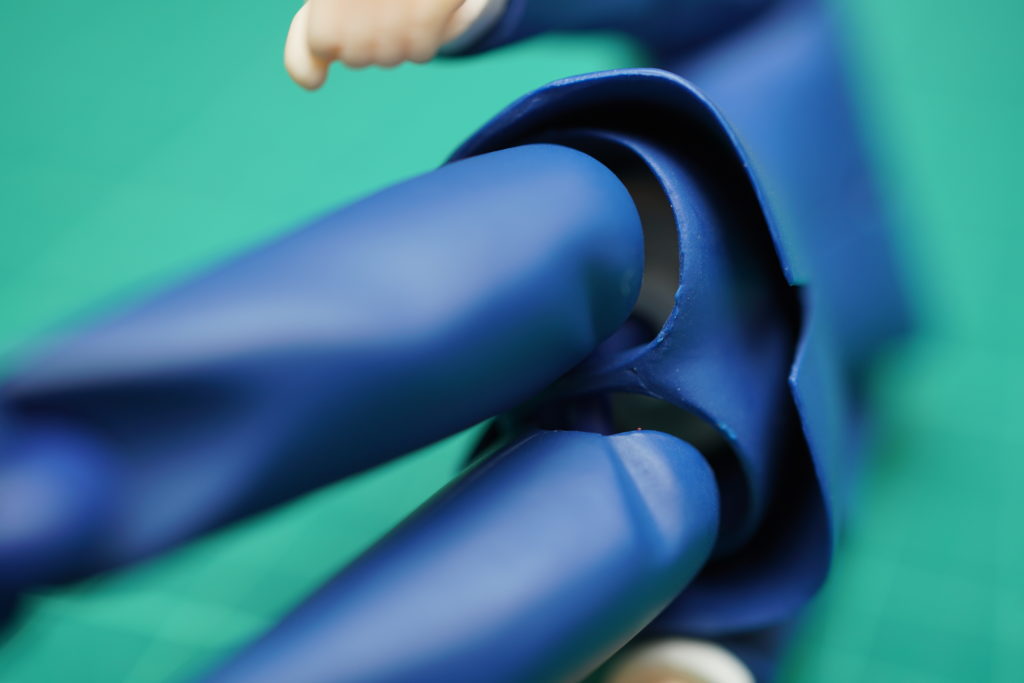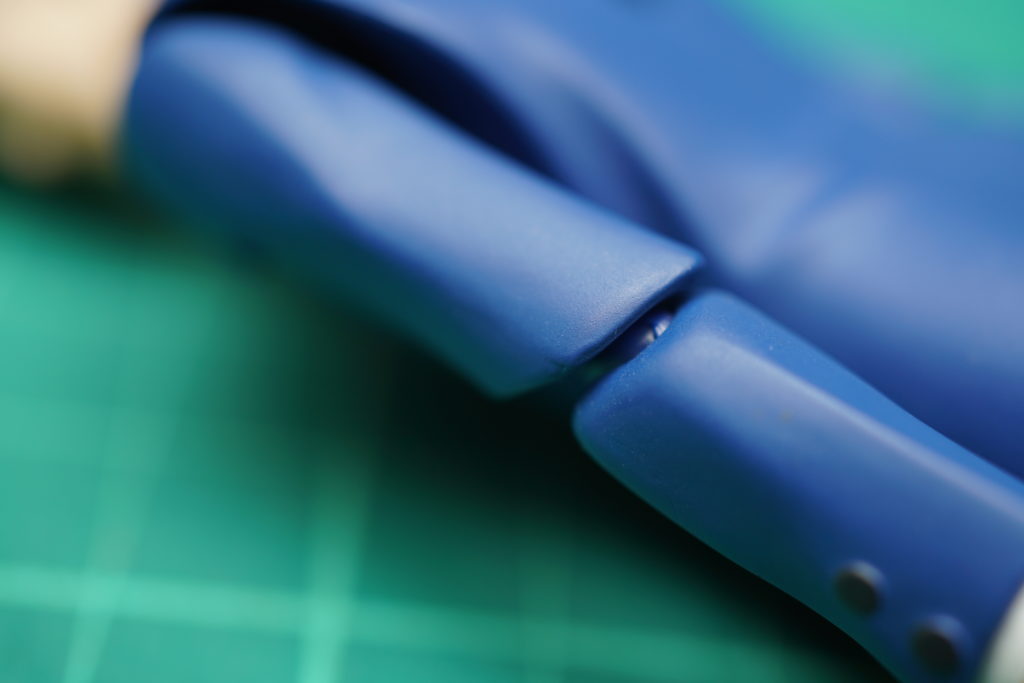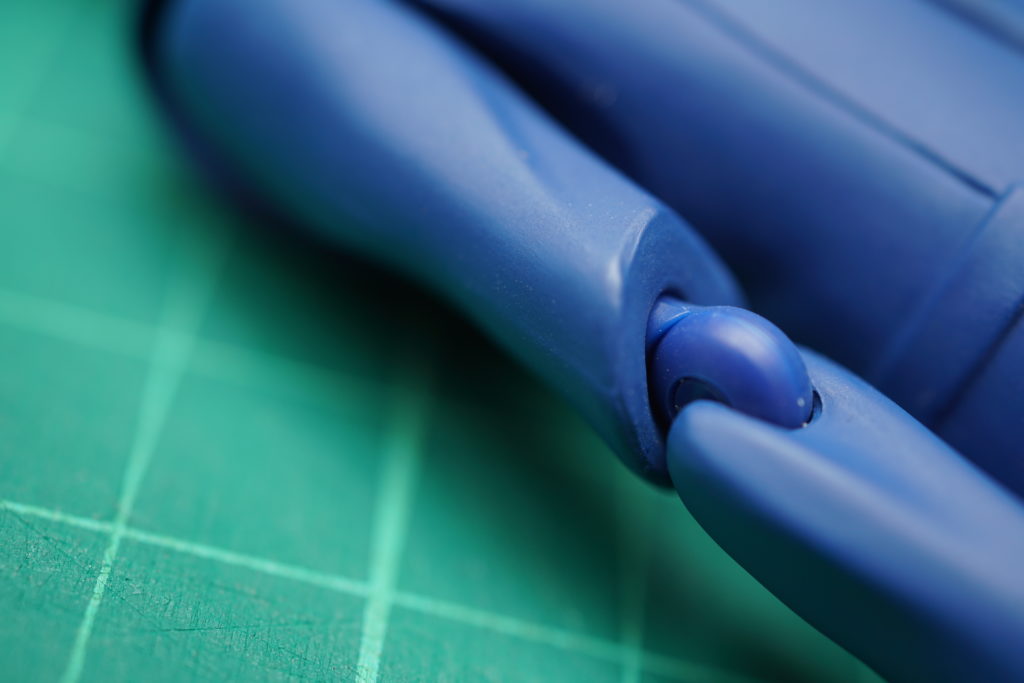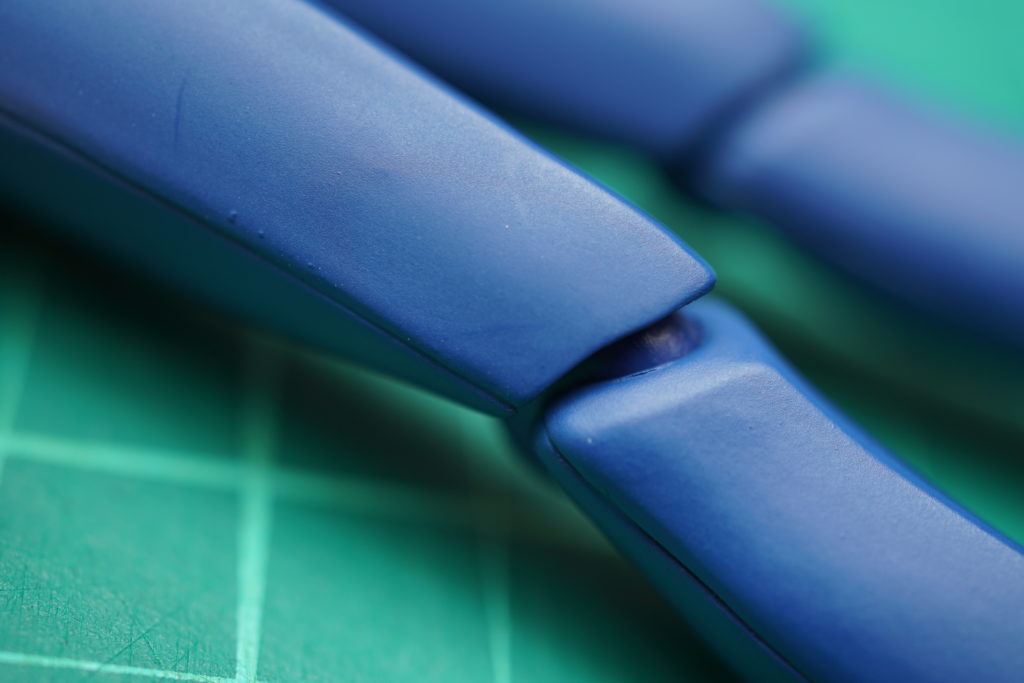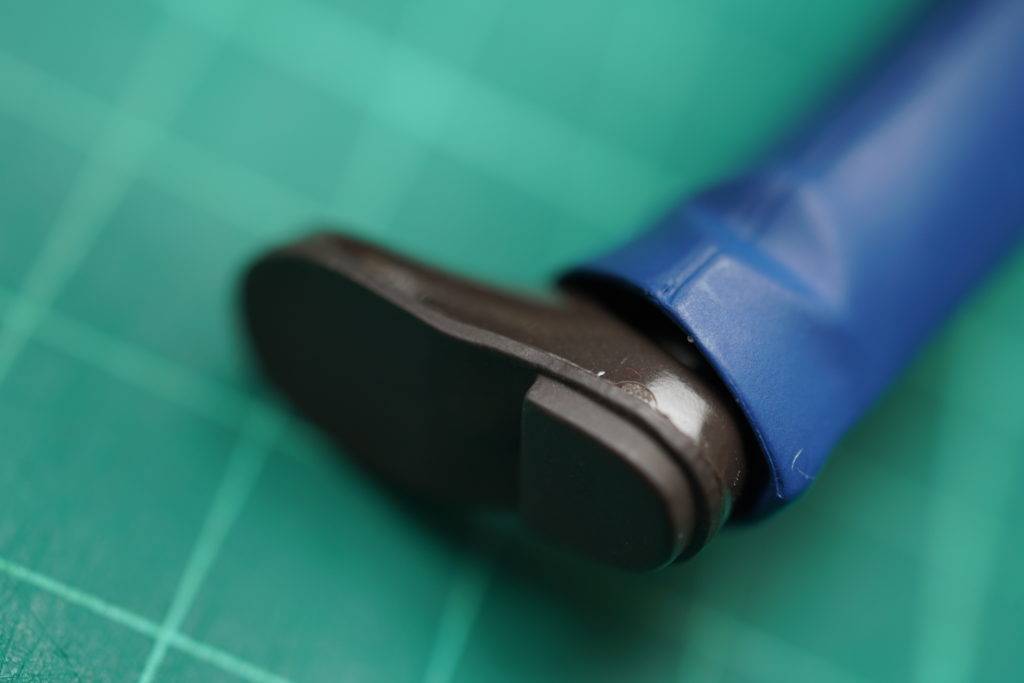 There are also available accessories for this figure – the coffee mug, an evidence paper and a courtroom desk. The figure also comes with a  total of 8 interchangeable hand sets (16 for all hands – same pose for both the left and right hand) for you to have variety when it comes to posing the figure. There are also callout cutouts of the signature expressions from Phoenix and the other characters such as "Objection!", "Take That!" and "Hold It!" which comes in both English and Japanese prints.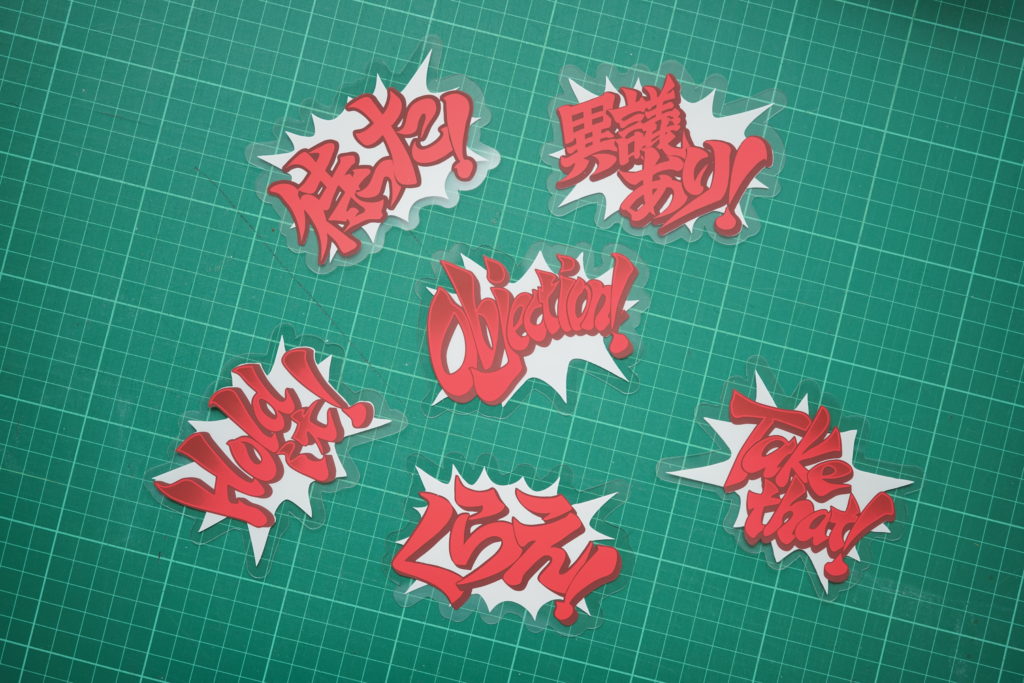 You can use the desk two-ways as well, either as a regular desk or as a small cubicle.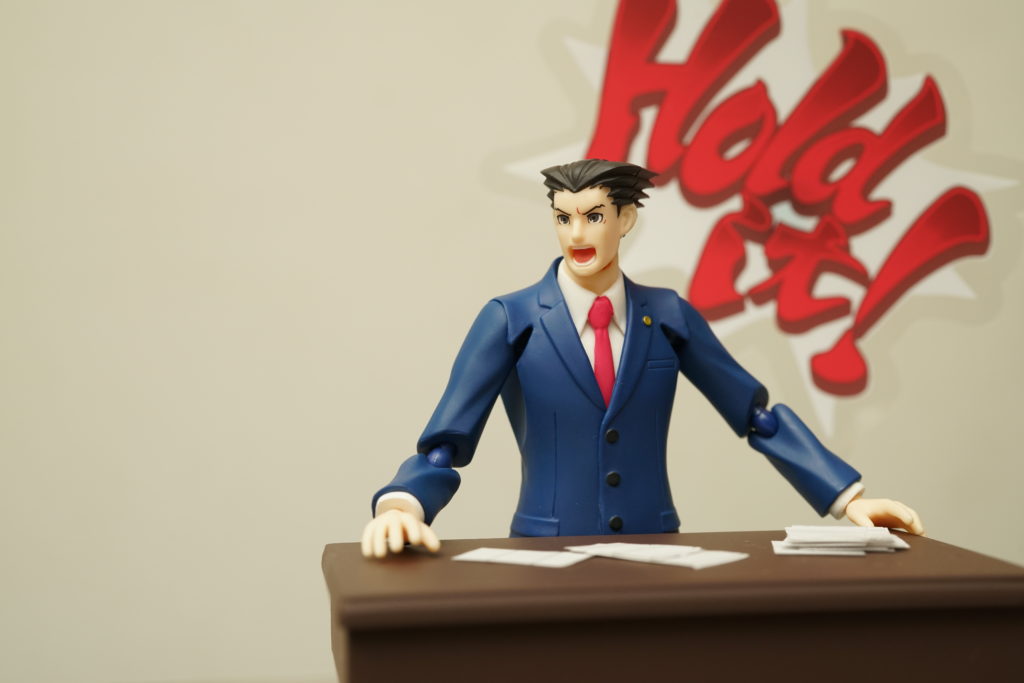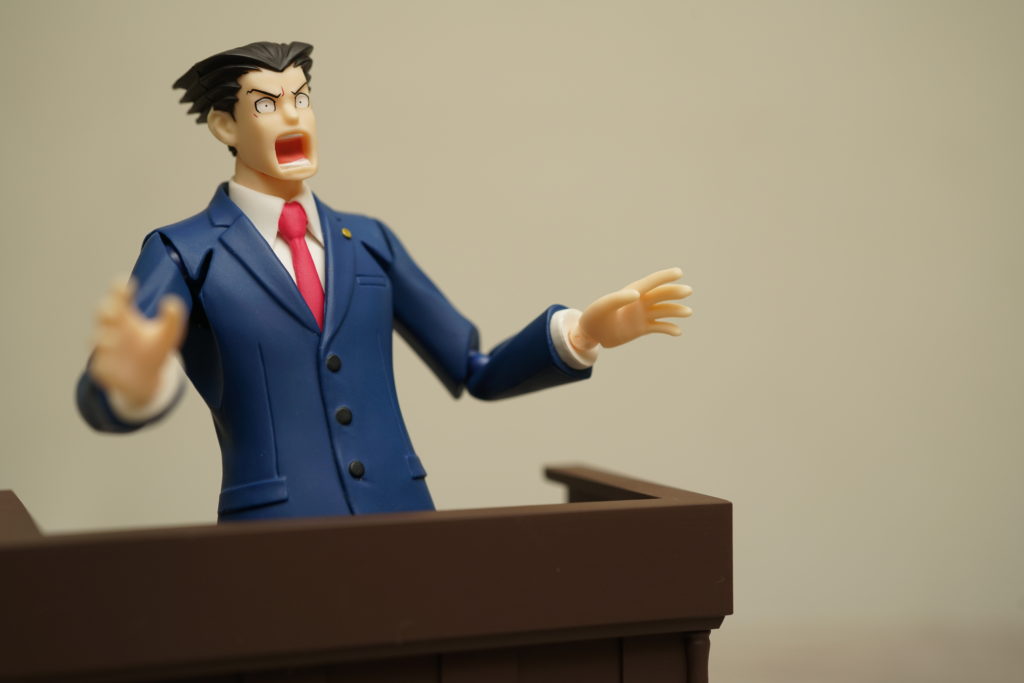 Overall, if you are a fan of either the game or any of the Good Smile Figma releases, this figure is a must for you. You need to get one and try to pose it with the other figures from Capcom that you have and try to recreate those moments from Marvel VS Capcom 3 where Phoenix is a playable character in the game. Yes, Phoenix was part of that game.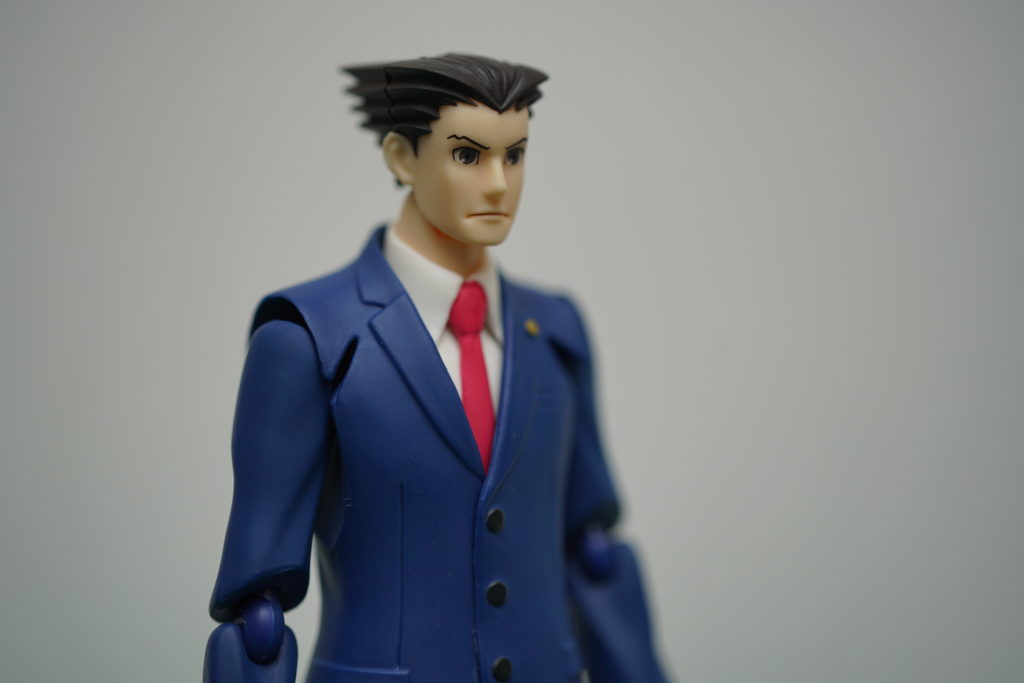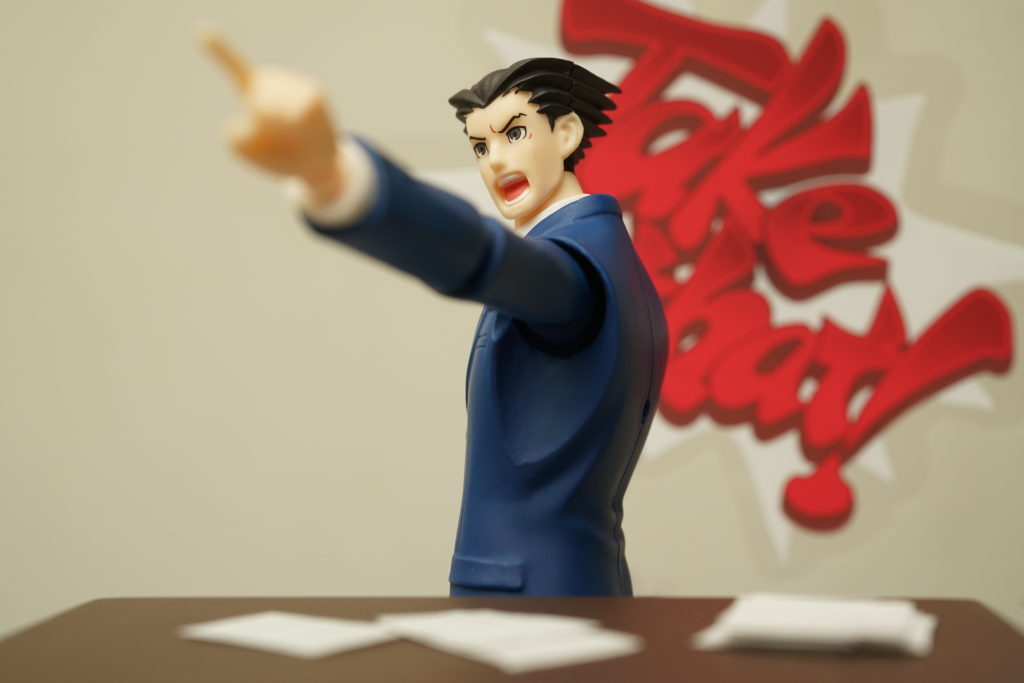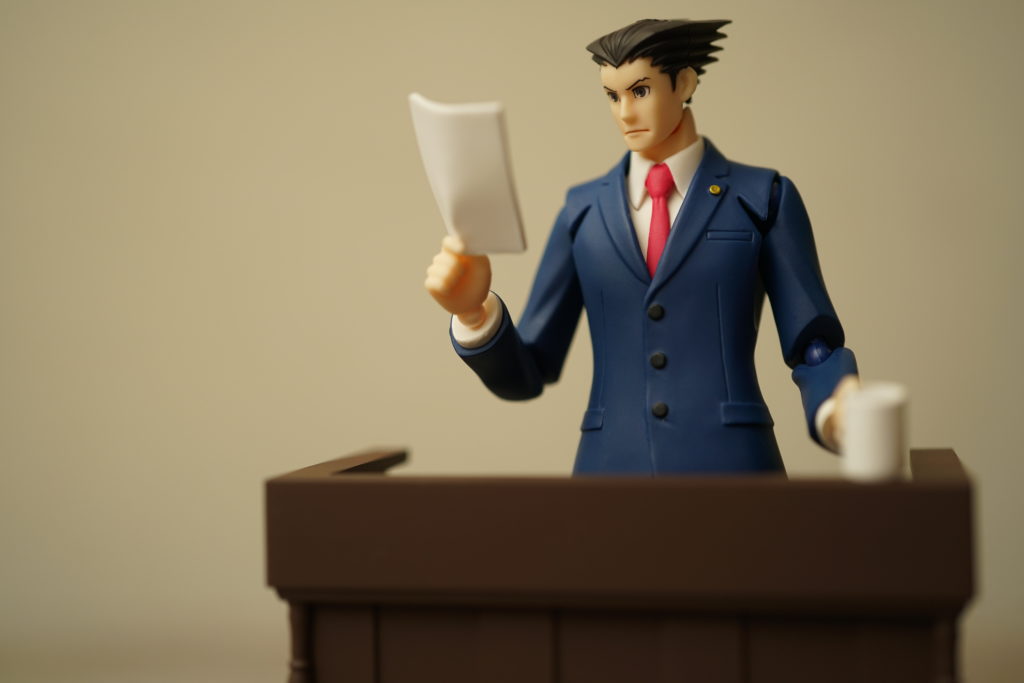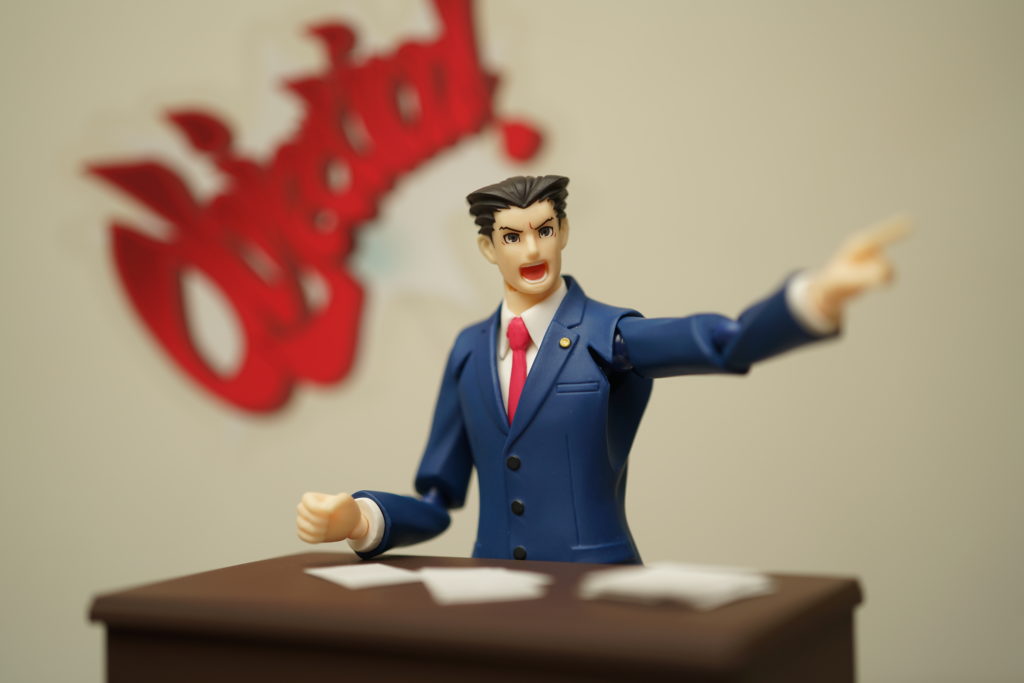 -jvr