Last year, I've done a review of the first Magic Knight Rayearth figma figure release, Hikaru Shidou. Since then I was waiting for an update on the release of the other Rayearth characters, Umi and Fuu. It was announced that a Fuu figure will be released this 2018. Today's review will be about the second Magic Knight Rayearth figure release, Umi Ryuuzaki.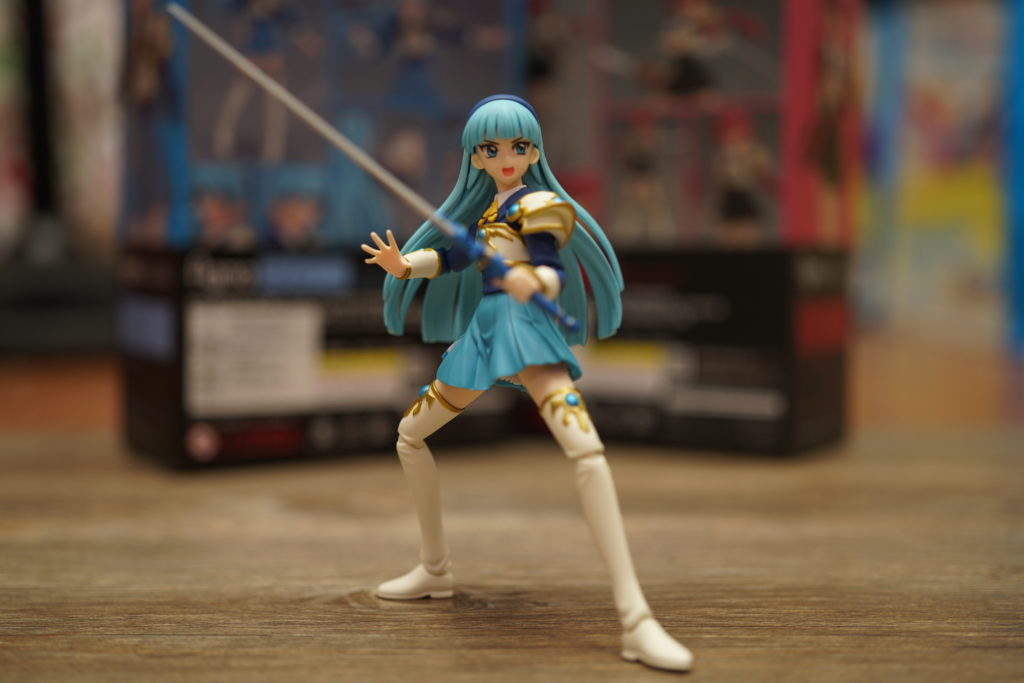 Today's review is brought to us by Hubbyte Toy Store. Visit their site to know more about Good Smile Company's figma and Nendoroid figures.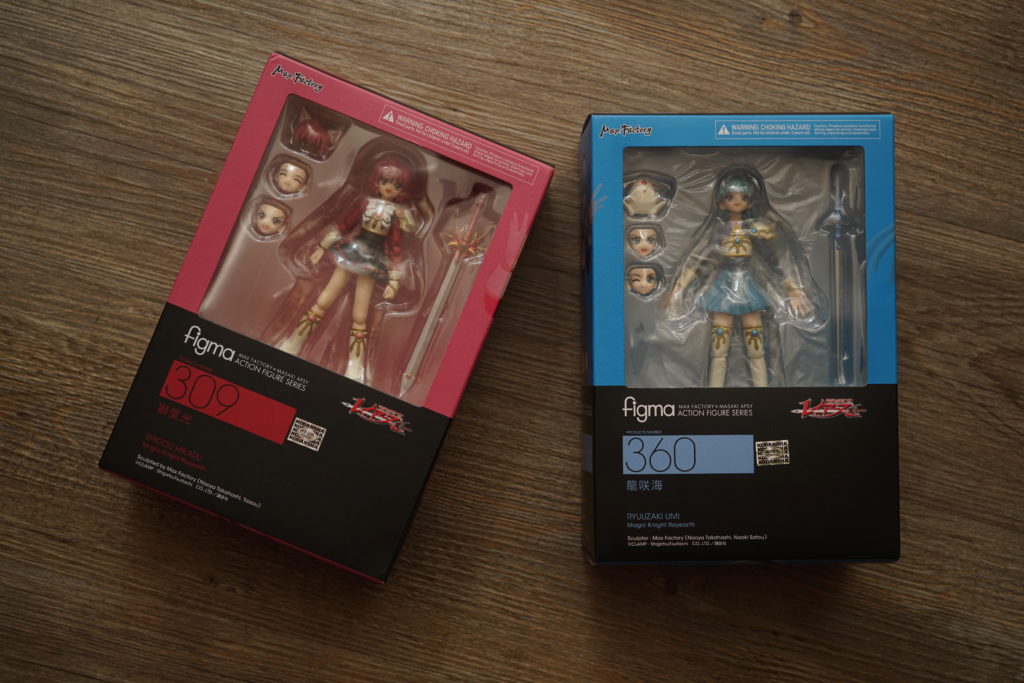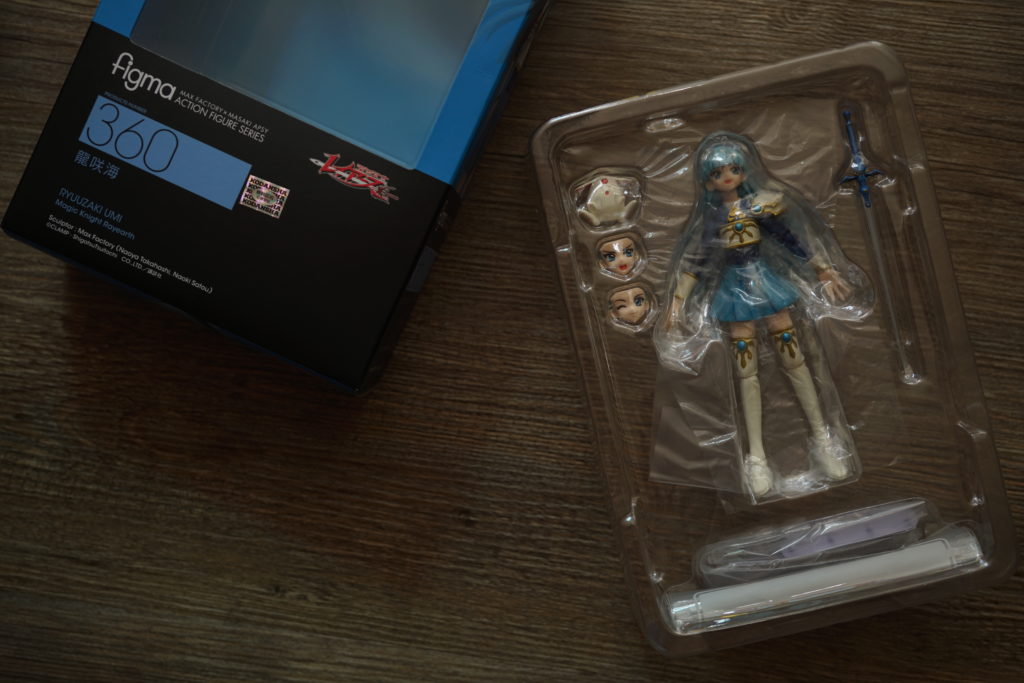 The figure stands about 130mm tall, a bit taller than the Hikaru figure. I used a caliper to check the height difference between to two figures.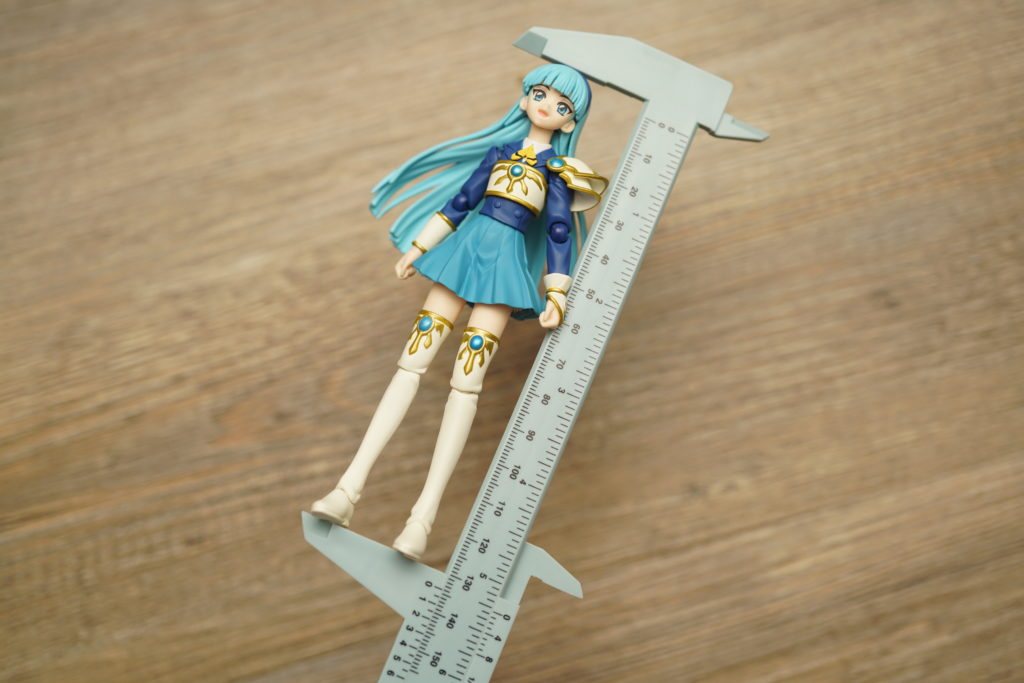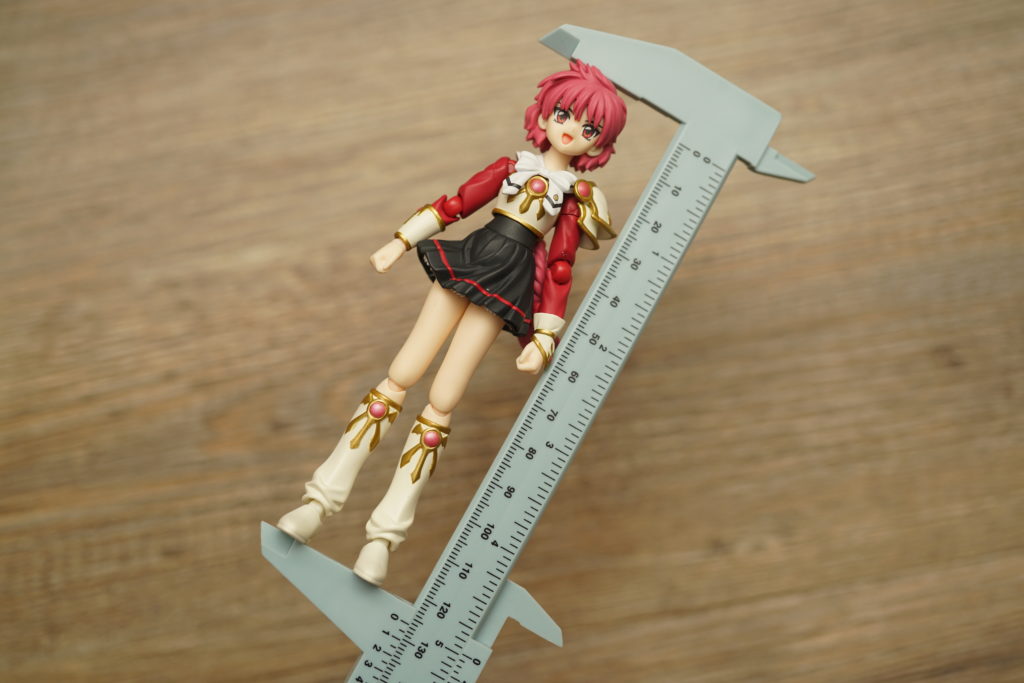 The accessories are almost similar to the Hikaru figure release although instead of the Mokona headband accessory – the accessory included is the actual Mokona figure, which I thought should already be included during the first Rayearth figure release.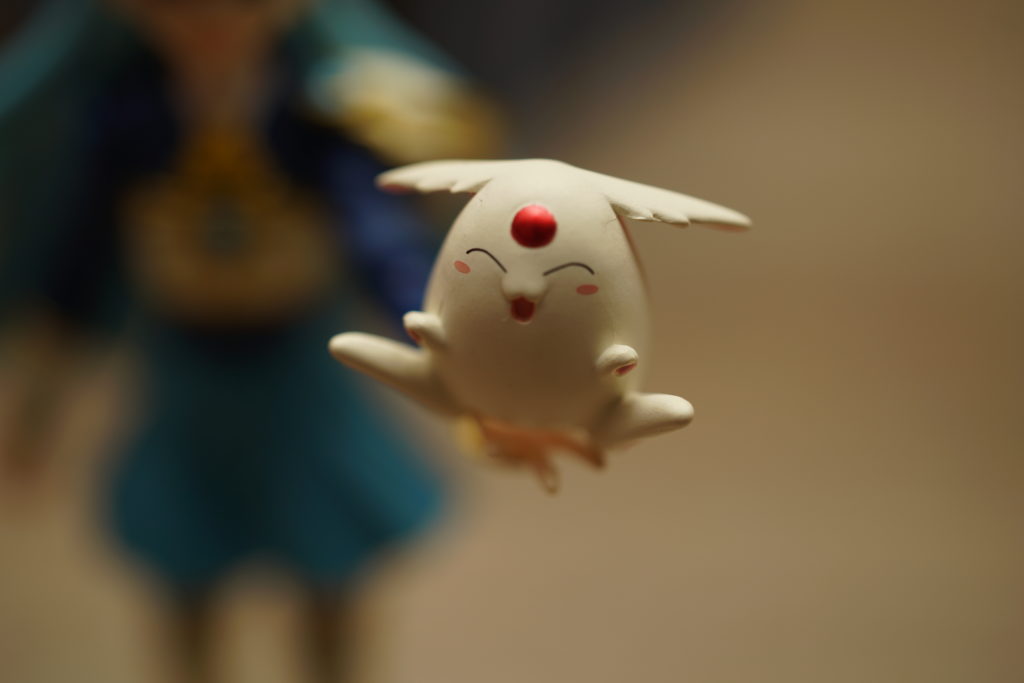 This figure set includes a set of different interchangeable hands (fewer than the Hikau release – you can interchange them anyway), Umi's sword, two extra face plates, Mokona and a figma figure stand.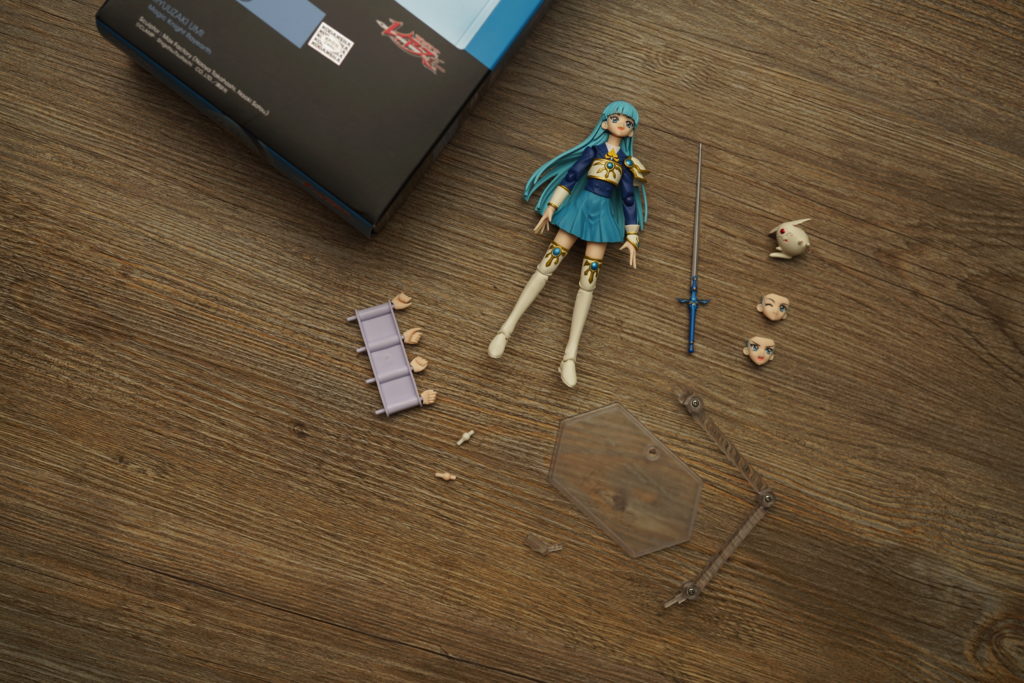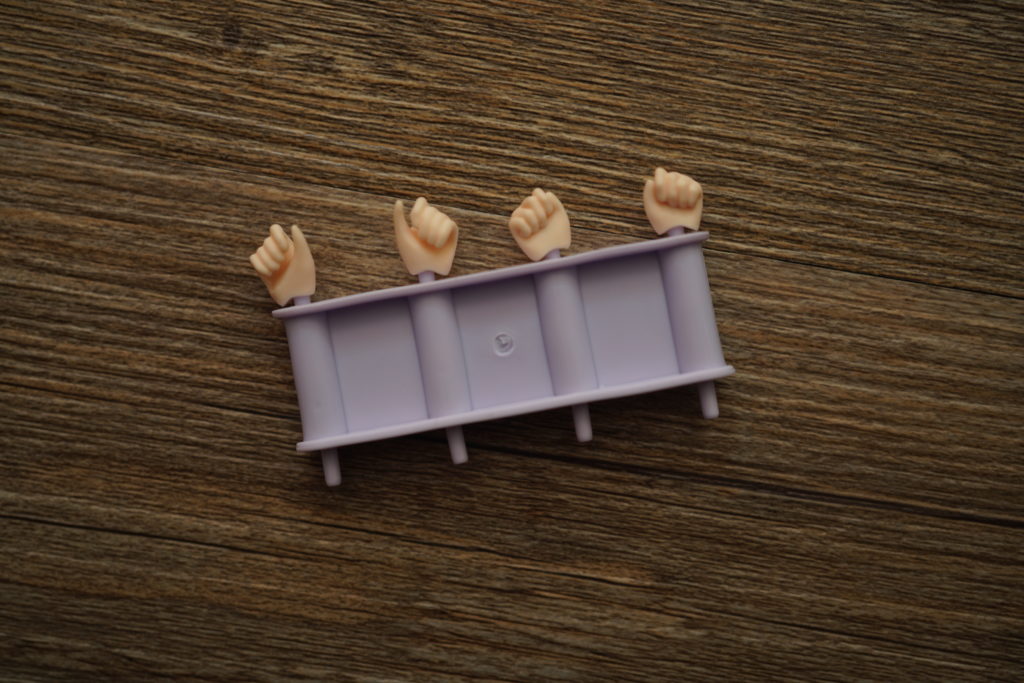 Umi's figure is quite hard to balance because of the size of her hair, the figure is top-heavy mainly because of her hair. The hair has few point of articulation so you can move it and pose it.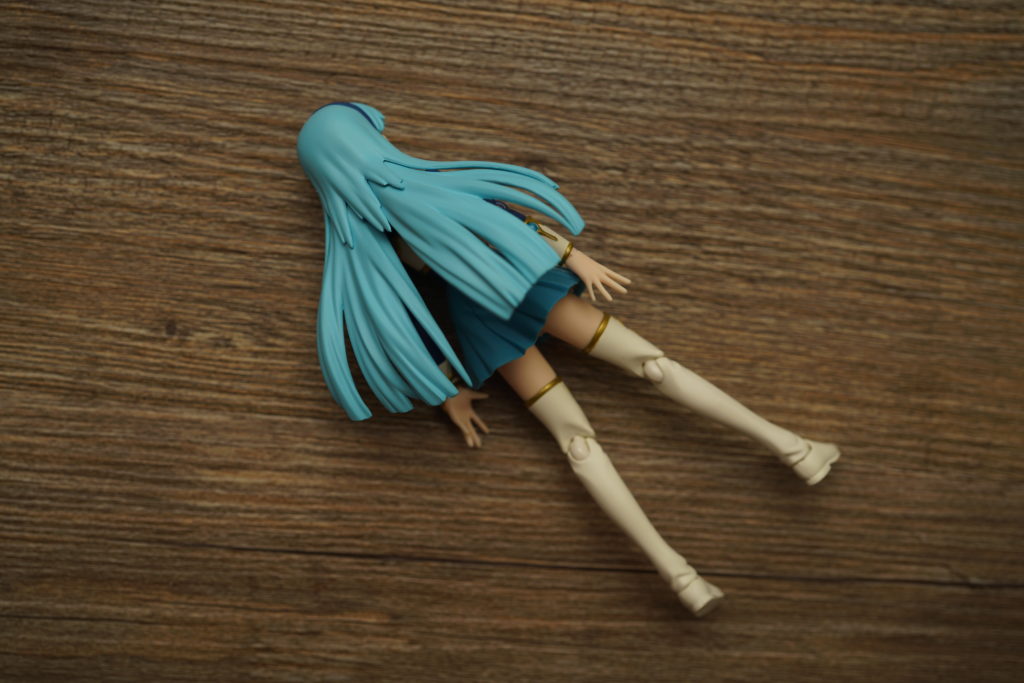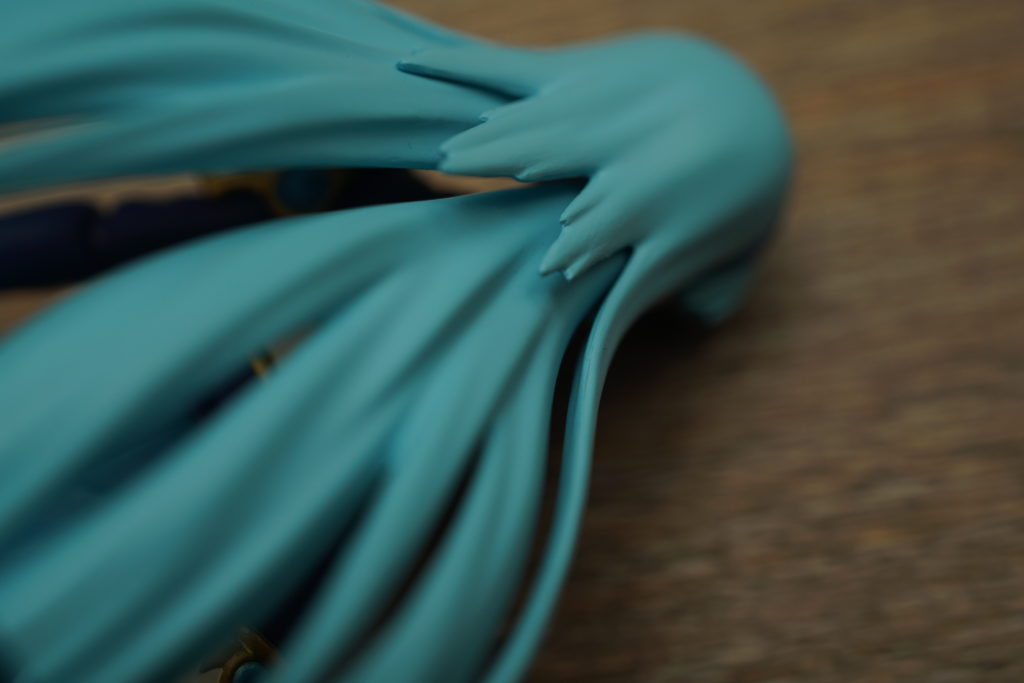 To change the face plates, you need to remove its bangs before you can replace it with another face plate. The included face plates has the following expressions – a default happy face, a winking smile and a battle pose face.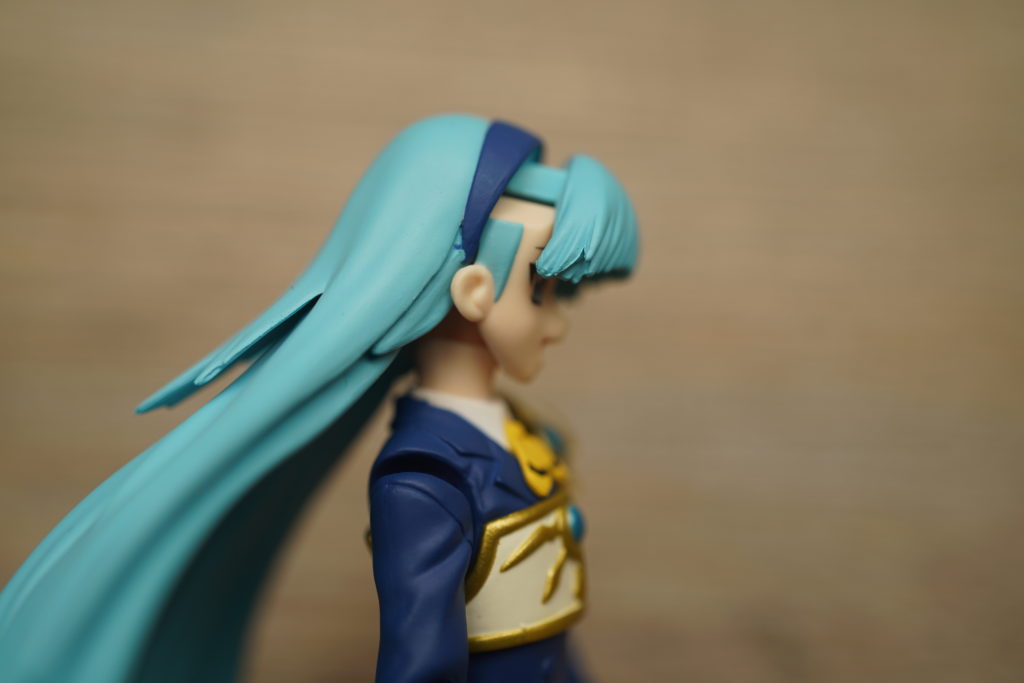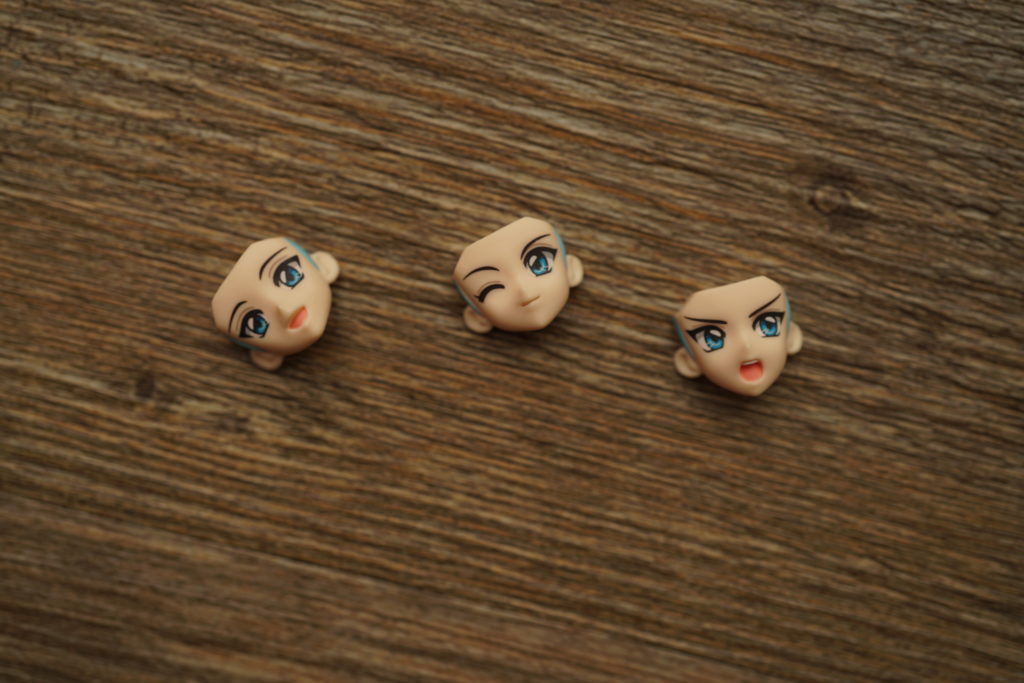 It as also quite difficult to pose Umi's upper body part because the structure of her hair limits its movement – although you can twist her from left to right, you just need to be careful because it might strain the connecting peg and eventually you might break the figure.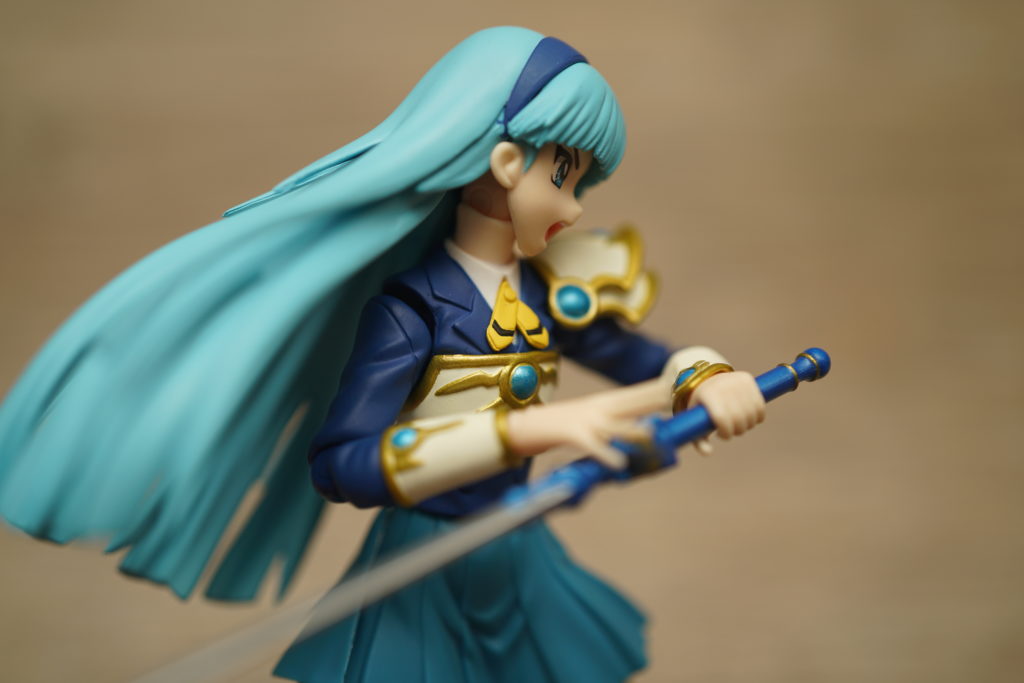 The joints are well made – even though its quite slim – they managed to make the joints appear seamless from the front. This is what I really like about figma figures in general.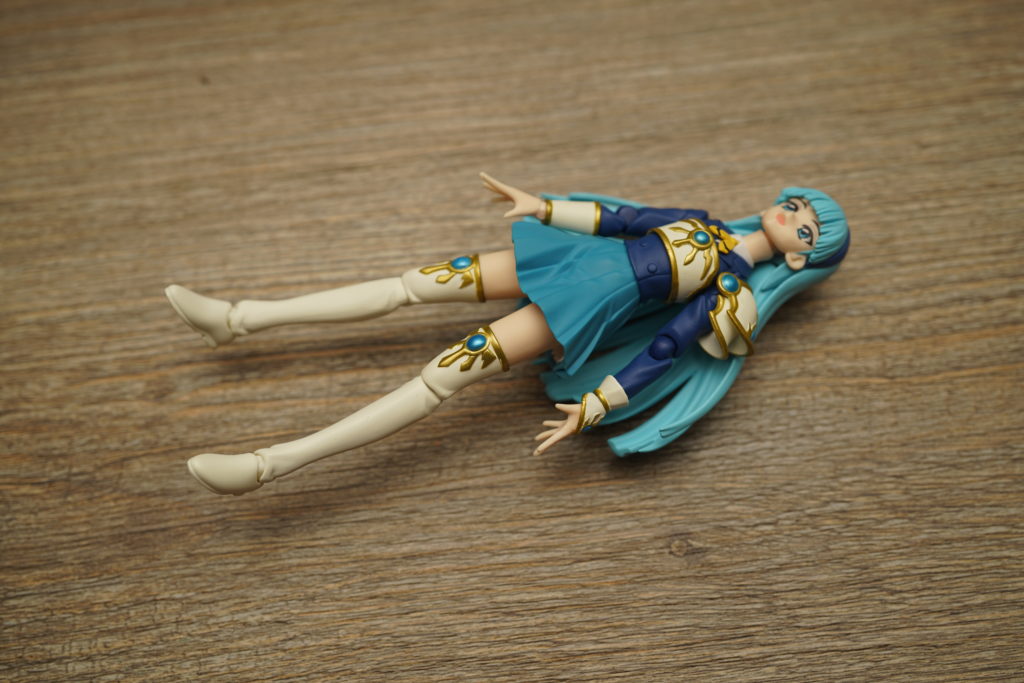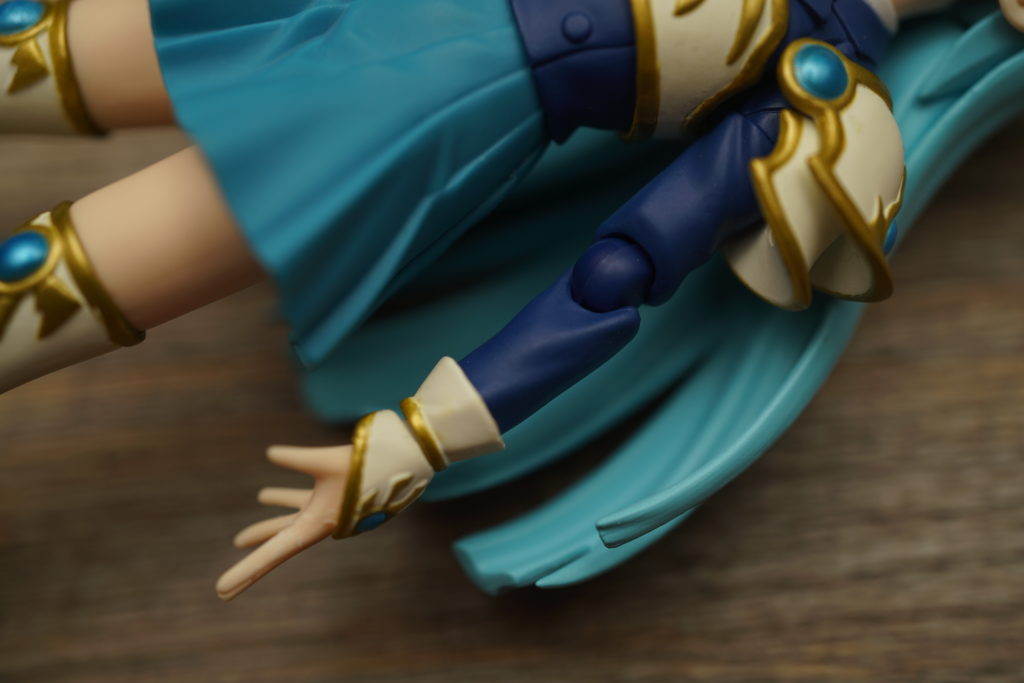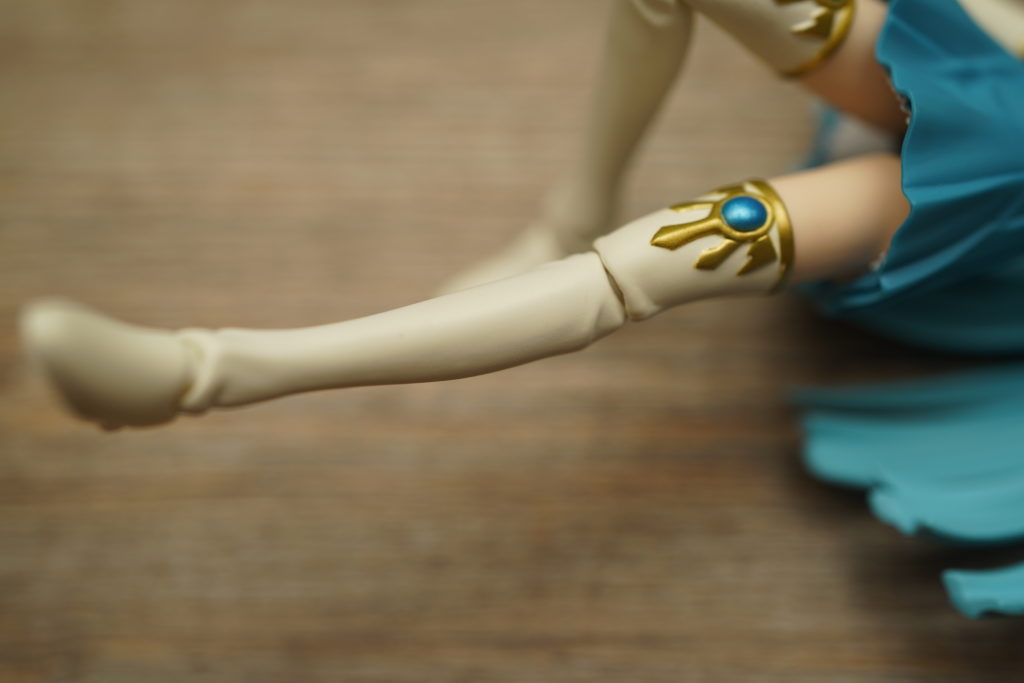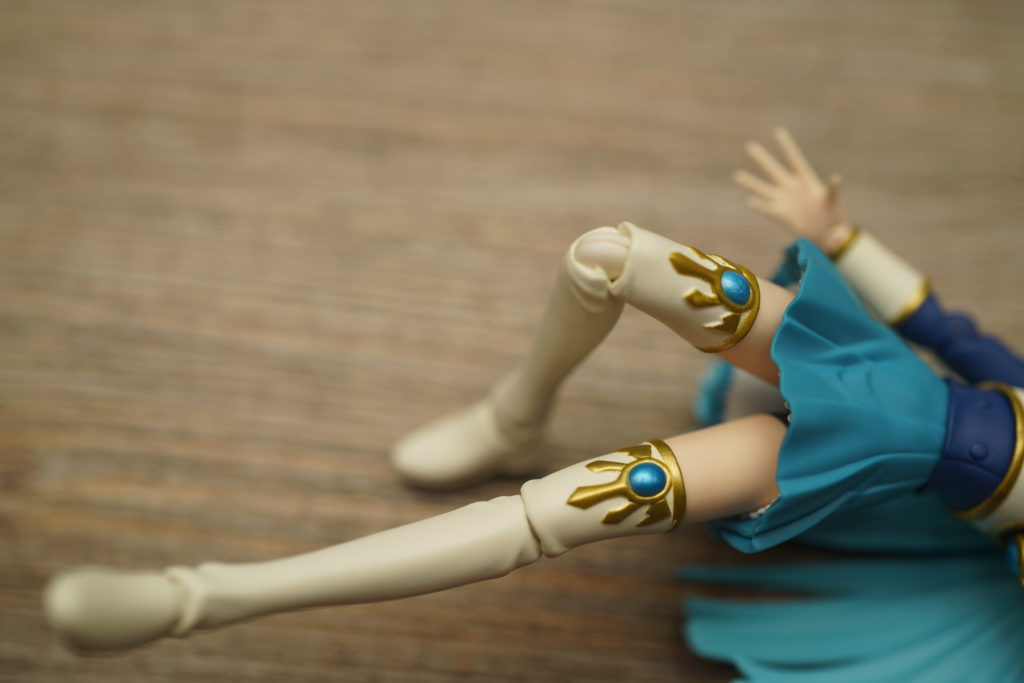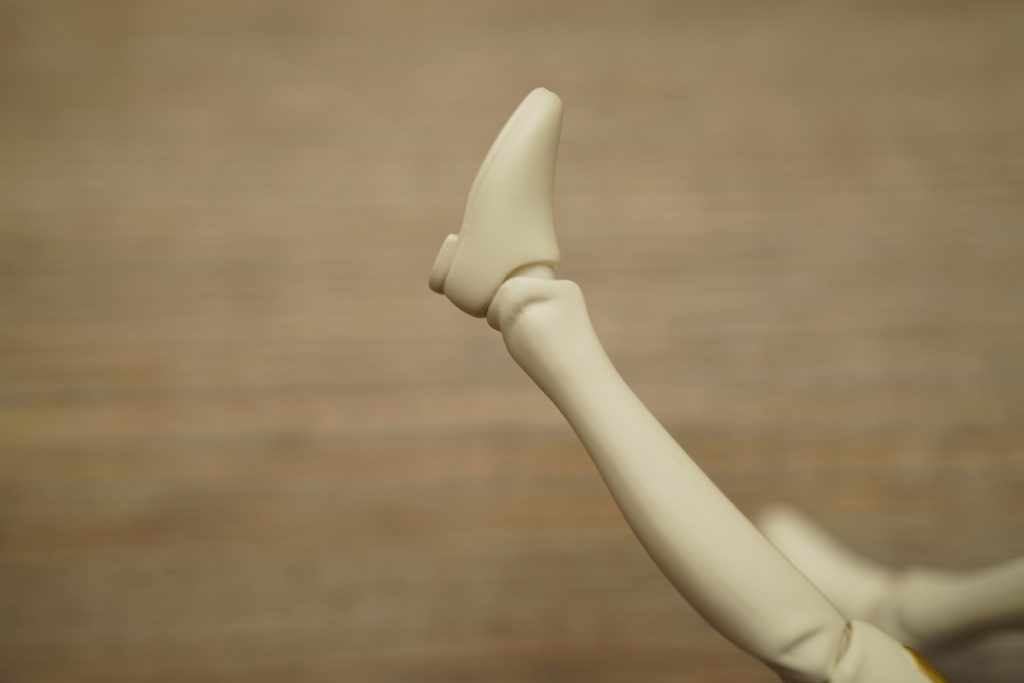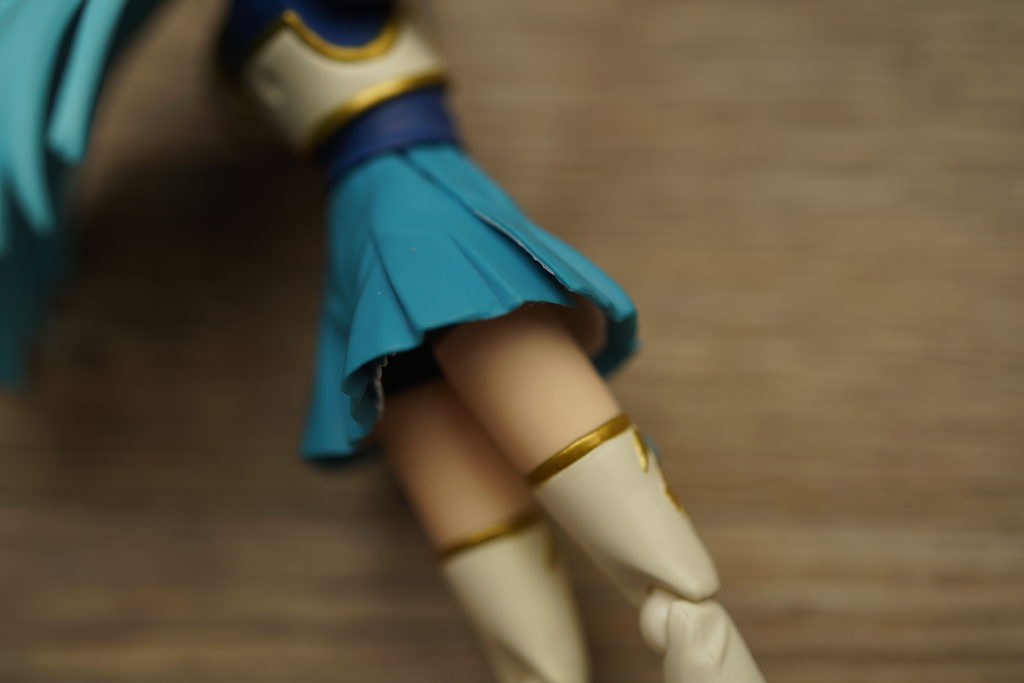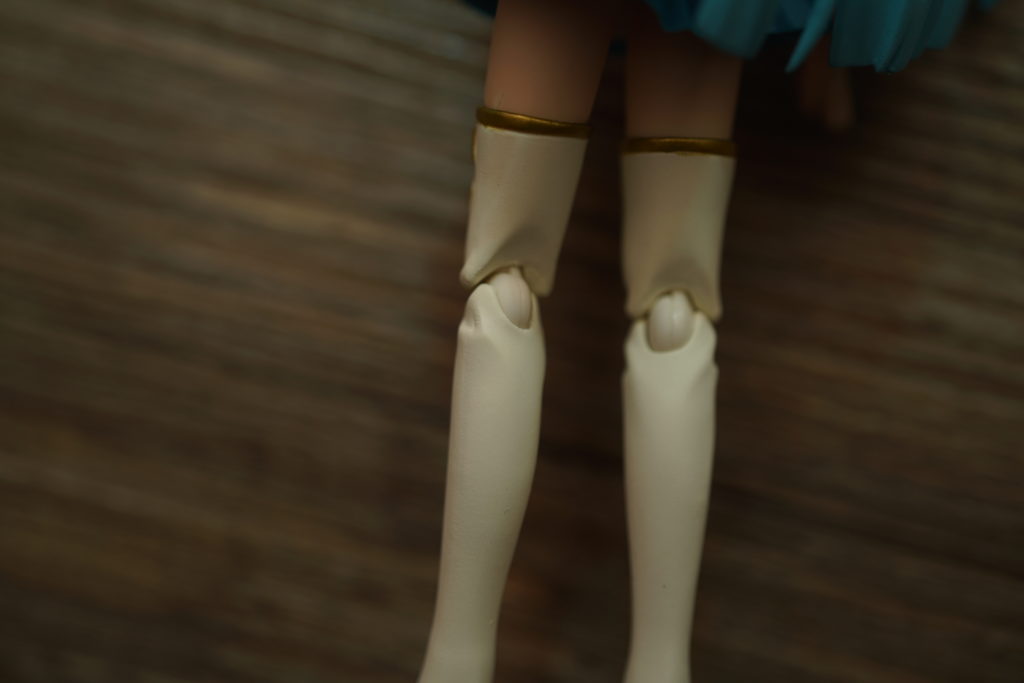 I also like how they accurately copied the anime design in terms of the costume mold in the costume design – the details are very accurate down to the last minute detail.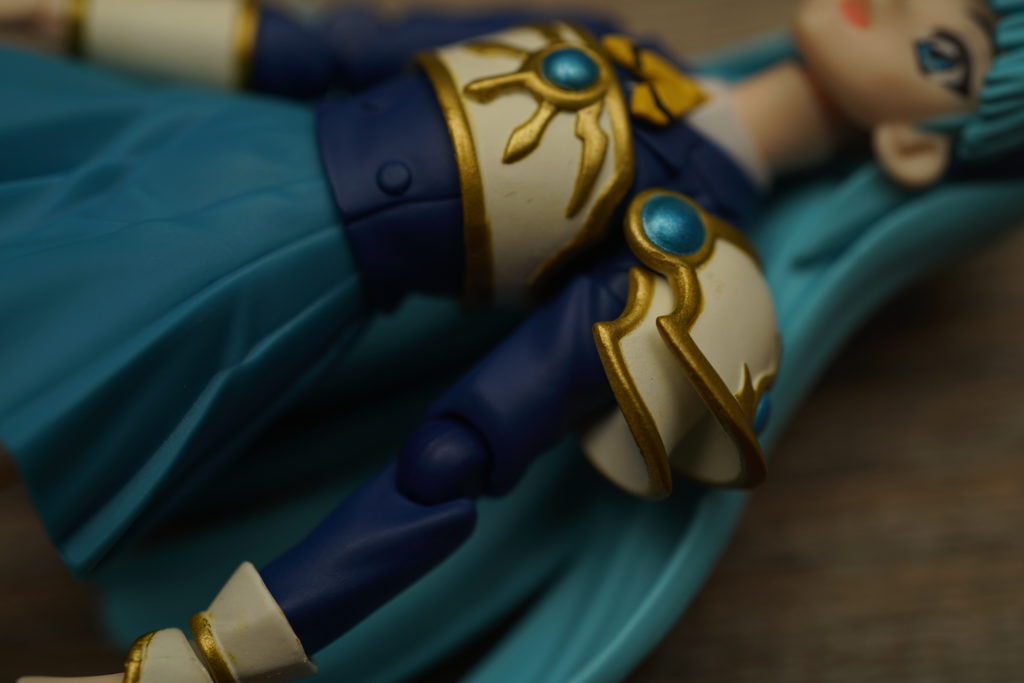 If you already have the Hikaru figure, then you should add this figure to your collection already. Or if you're hesitant in getting either of them because Fuu is still nowhere to be found, fret not because The Good Smile Company already released a prototype figure of her and I;m quite sure that we'll be seeing the figure very soon.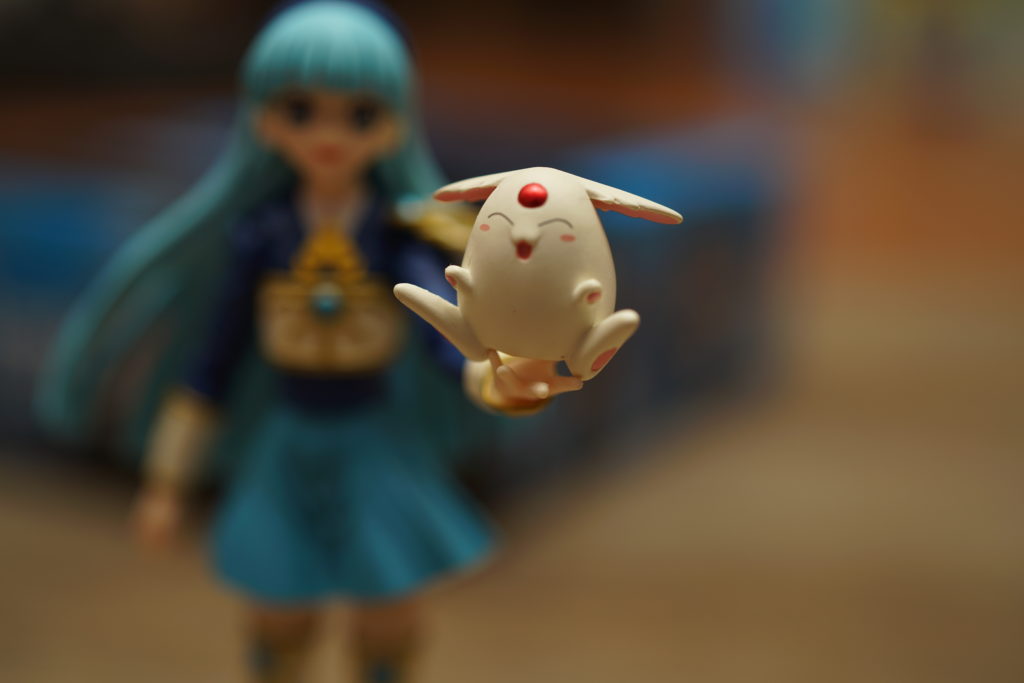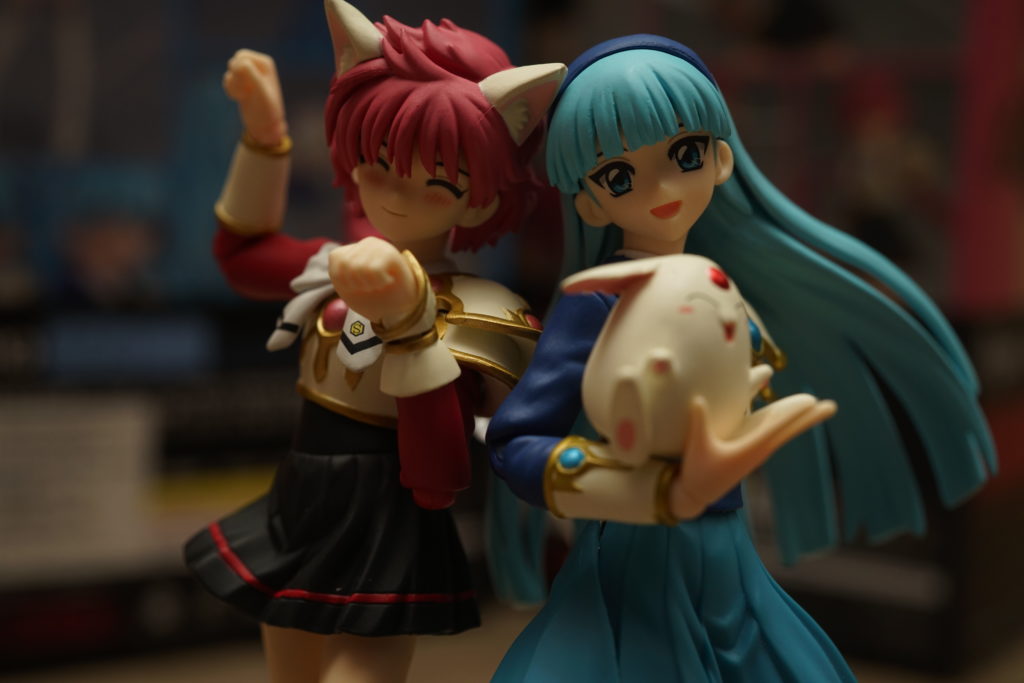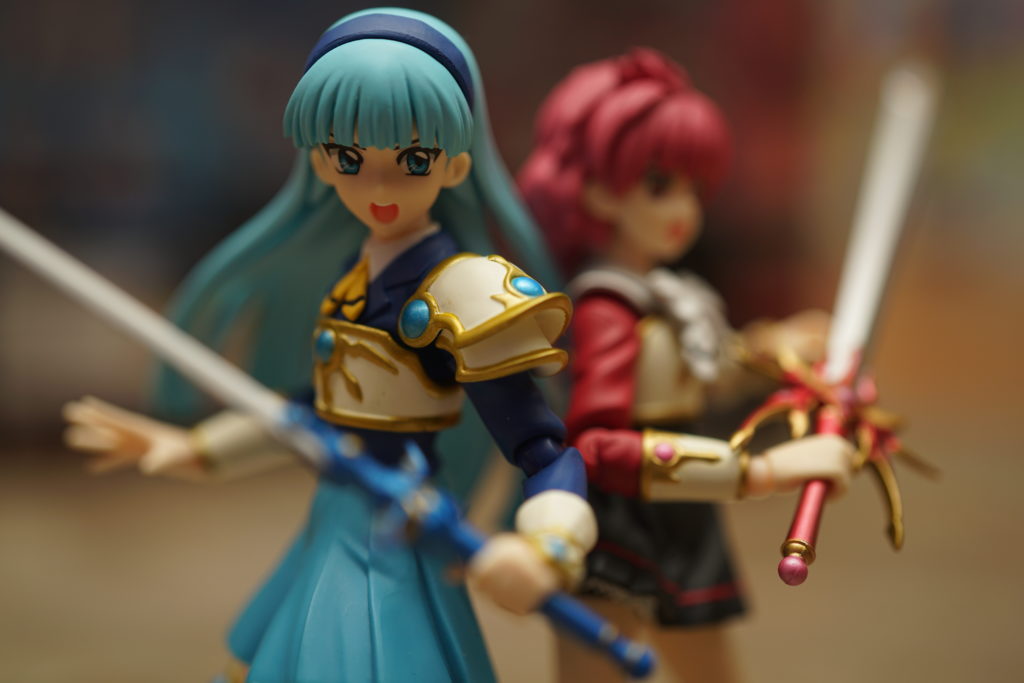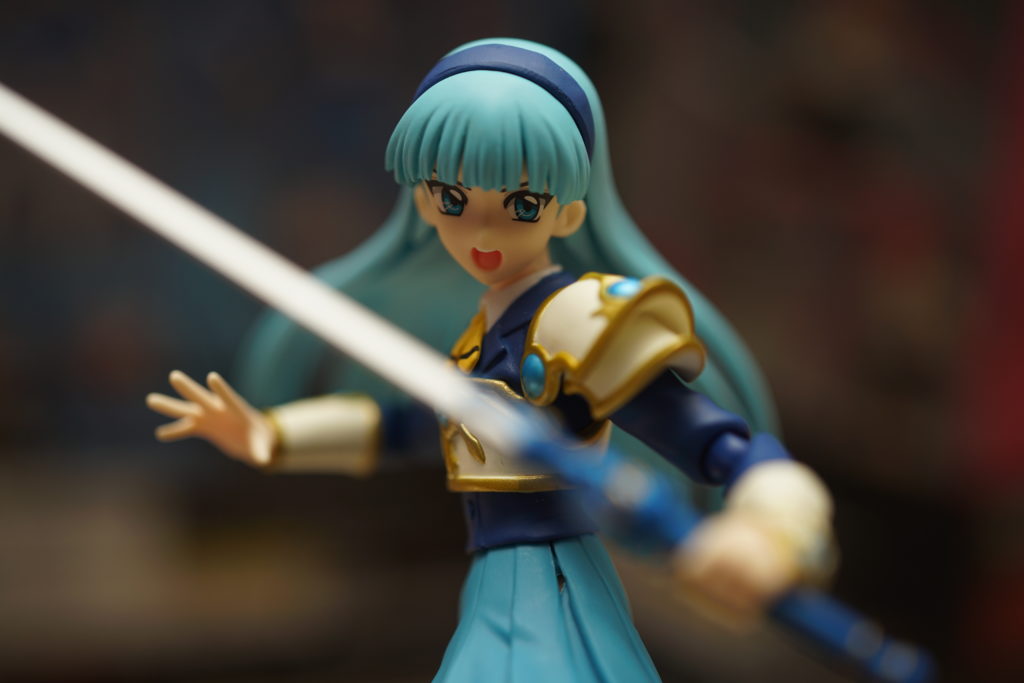 You may check out some other toys and figures from Hubbyte Toys in their Facebook page.

P.S.
I would really like to commend The Good Smiles Company's after sales service, their customer service is the best! I had to report a defect regarding Umi's hands as the plastic parts are quite damaged so I emailed my query to their site and without any additional requirements, they granted the part replacement for free.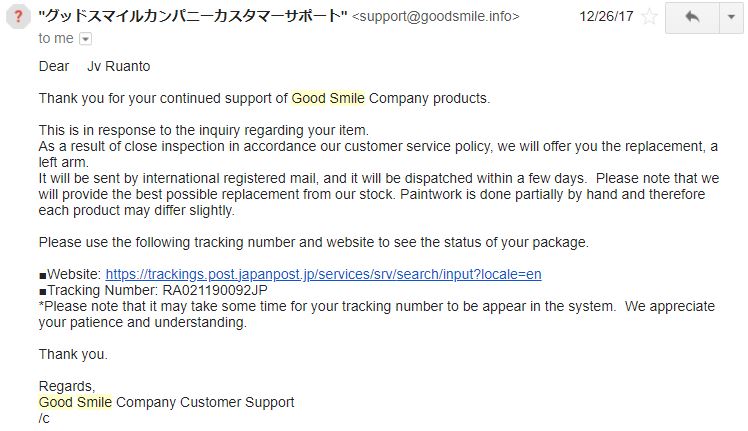 This service really makes me patronize all products from The Good Smile Company.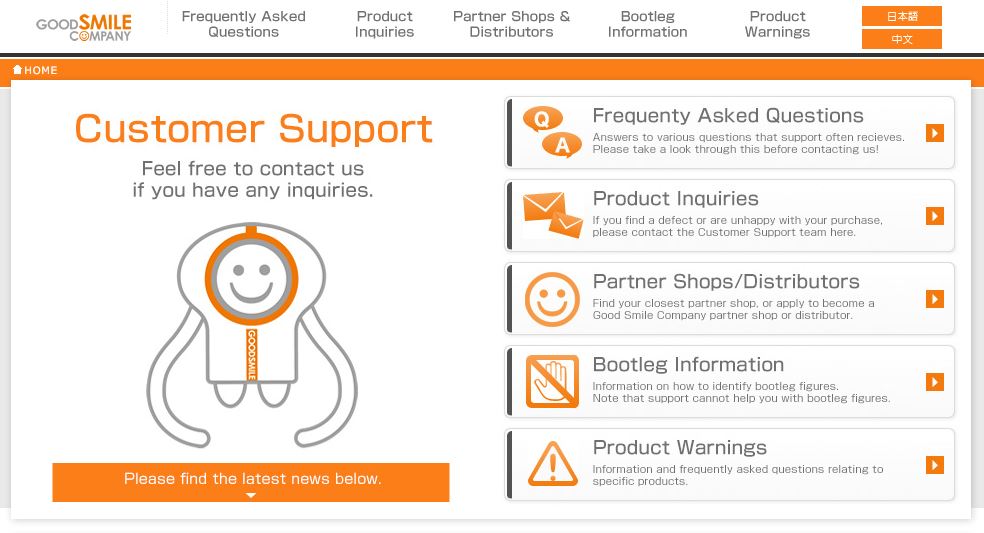 If you have issues on your figma or Nendoroid figures, you may directly fill up the form in their product inquiry page or you may visit their website – just make sure that your figures are bought from legitimate and accredited vendors by The Good Smile Company.
-jvr