When Figma announced their prototype for the Magic Knight Rayearth figures last year, I was very excited to get my hands on the 3 protagonists – Hikaru, Umi and Fuu. Although they only released the Hikaru Shidou figure for this month. I'm very sure that they will be releasing the 2 other figures very soon.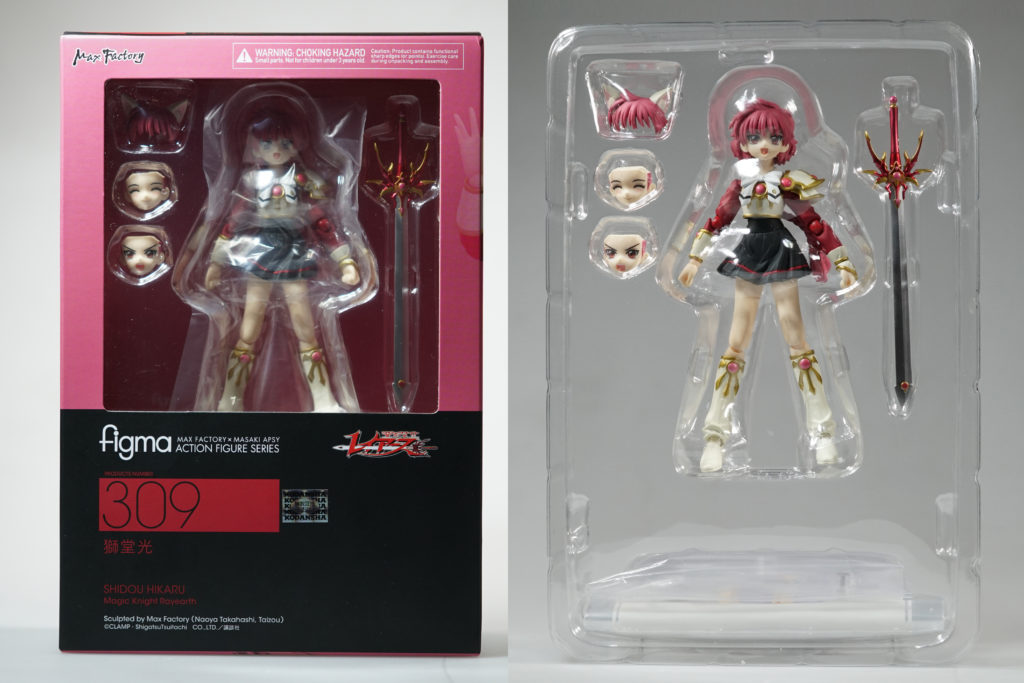 The reason why I got this figure is because it reminds me of my childhood, since its almost everyday that you get to watch anime shows – given the limited number of channels for non-cable TV subscribers. I'm also glad to announce that I just made a video toy review for this figure.
This particular anime is very memorable because of the story and the theme song (ABS-CBN made a Tagalog version of the theme song which was very memorable). The story for me is like a combination of SailorMoon and Gundam – you get to see the pretty and the cool in one show.
So to start, this figure stands almost 5″ tall and from the initial design, it looks very slim (although the legs of SHFiguarts' SailorMoon is thinner).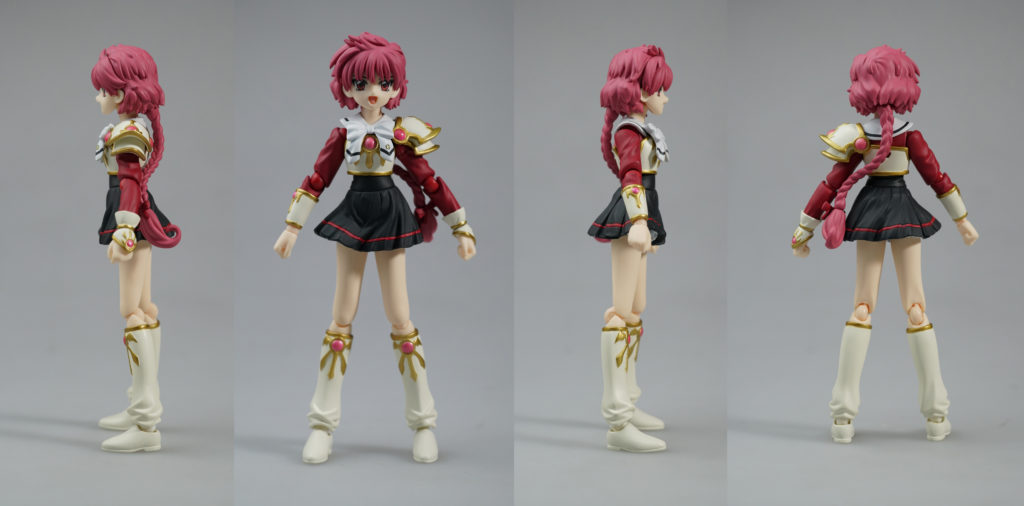 You'll notice that the joints are sculpted differently compared to other 1:12 scale figures, Figma has their way of doing a seamless joint connection when viewed from the front, the ball joints are hidden behind its parts. The good thing about this figure (most of the Figma figures) has similarities from Nendoroid – mainly because they are from the same company line – they provide interchangeable face plates. This line also provides extra joint pegs just in case you break yours since the parts are small.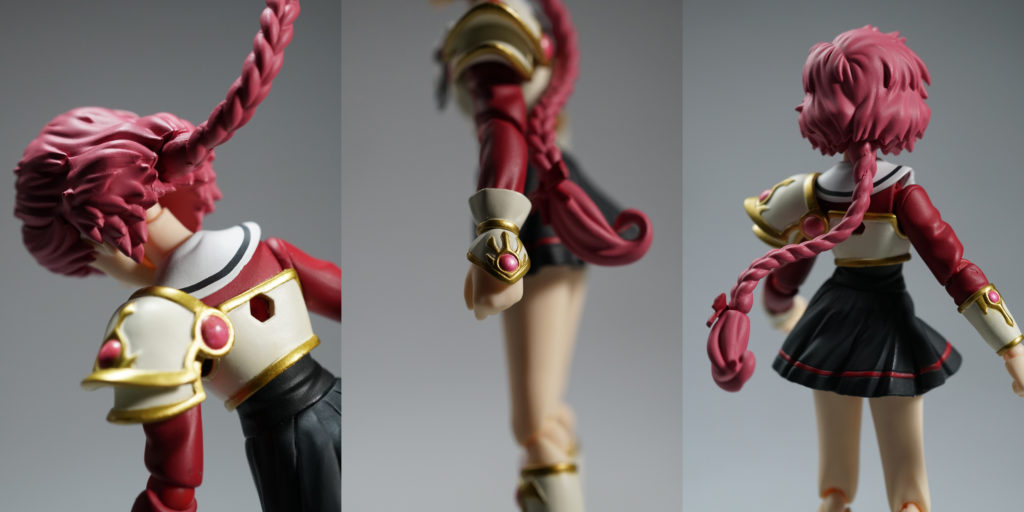 One thing I've noticed in the packaging is that the extra pair of hands are stowed together with the stand and not displayed separately with the rest of the interchangeable parts (SHFiguarts hands are displayed and not stowed). Also, the end of the hair braid has a pretty cool articulation too, it can be posed together with Hikaru's possible posing action.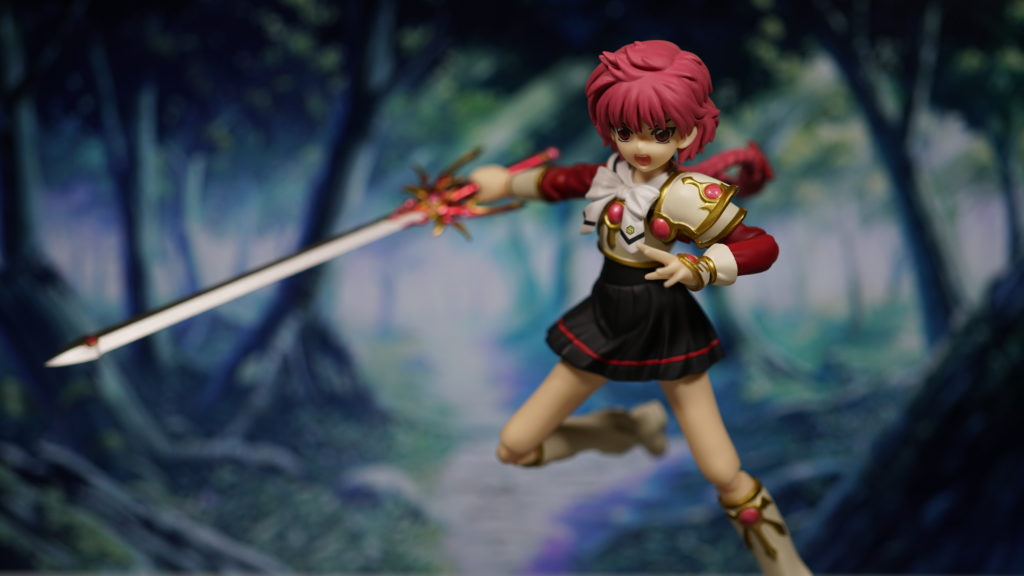 The hand grip to Hikaru's sword is not as tight as I hoped it would be, it's hard to pose when her hands are down while holding the sword.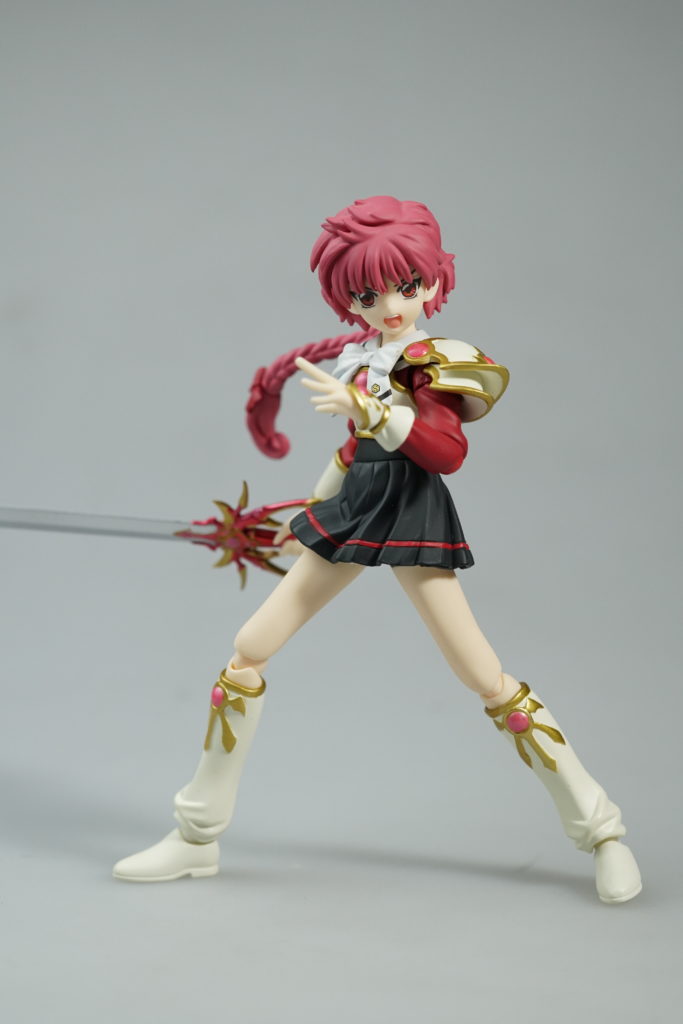 Overall, I'd recommend this figure because it's a good figure for posing and photos, also it's a nice addition to your anime or 1:12 collection regardless of the brand.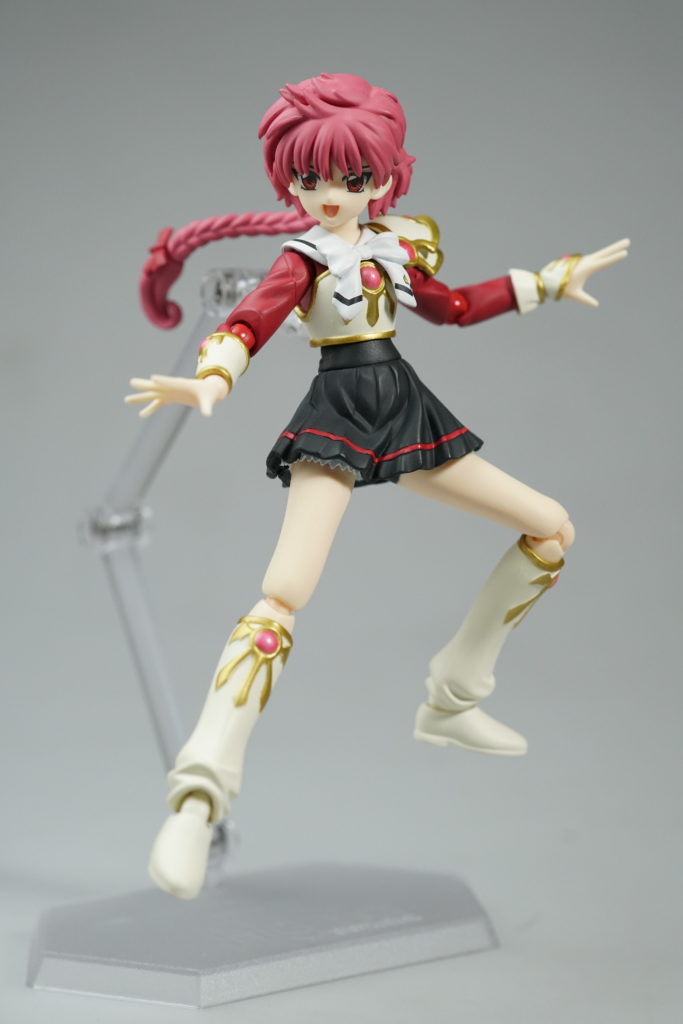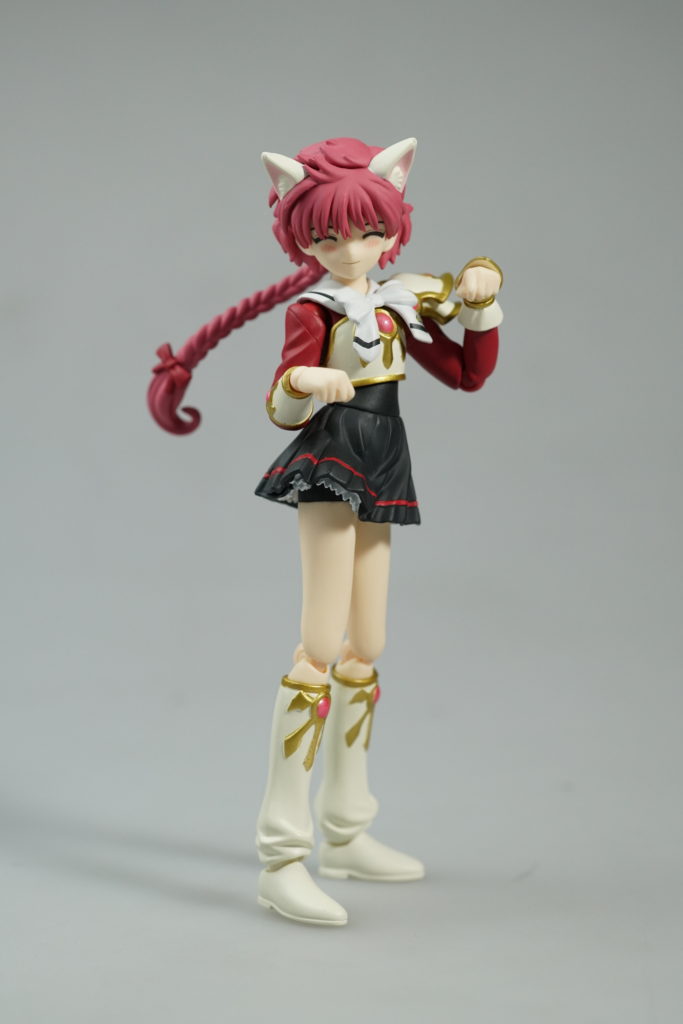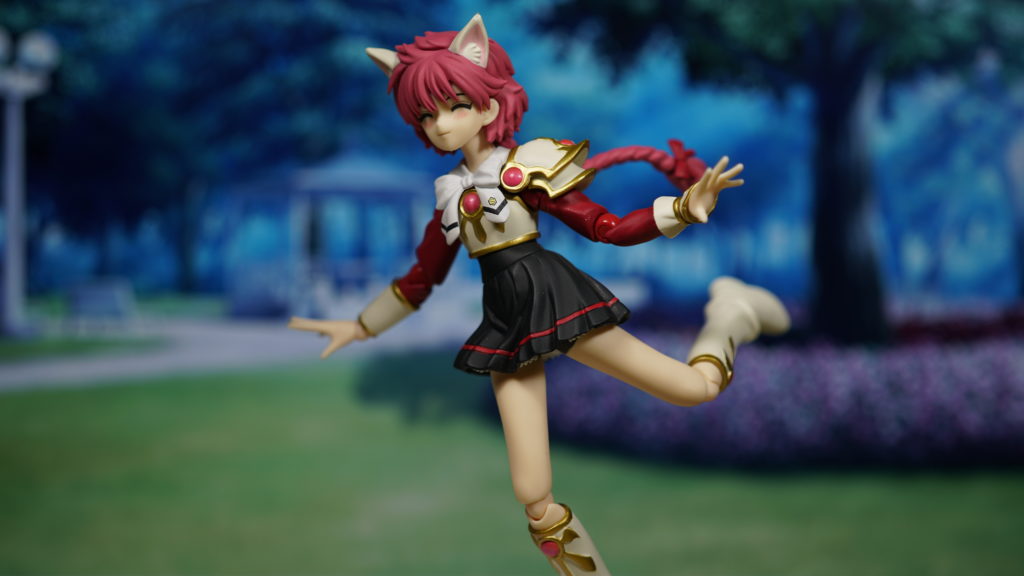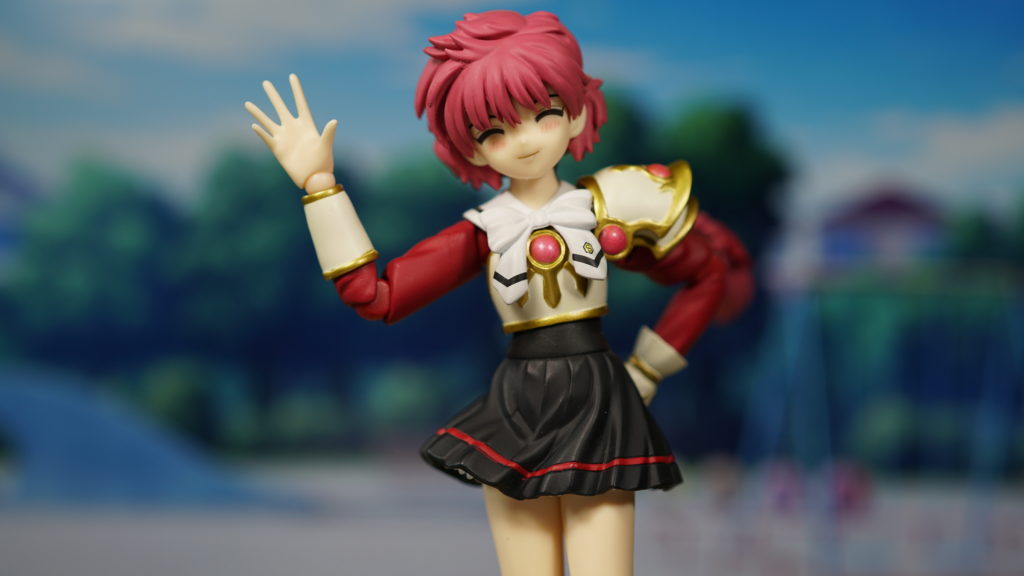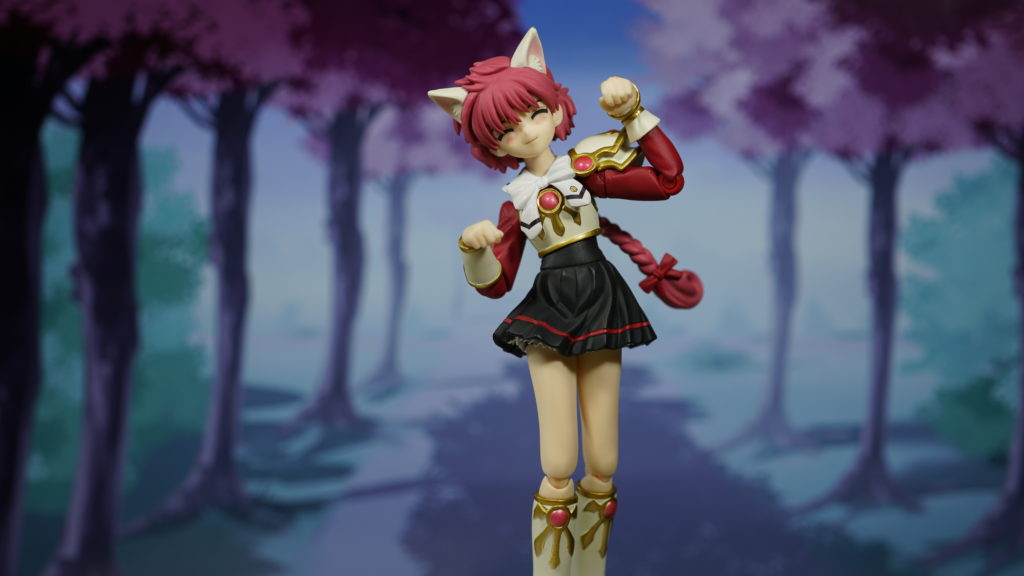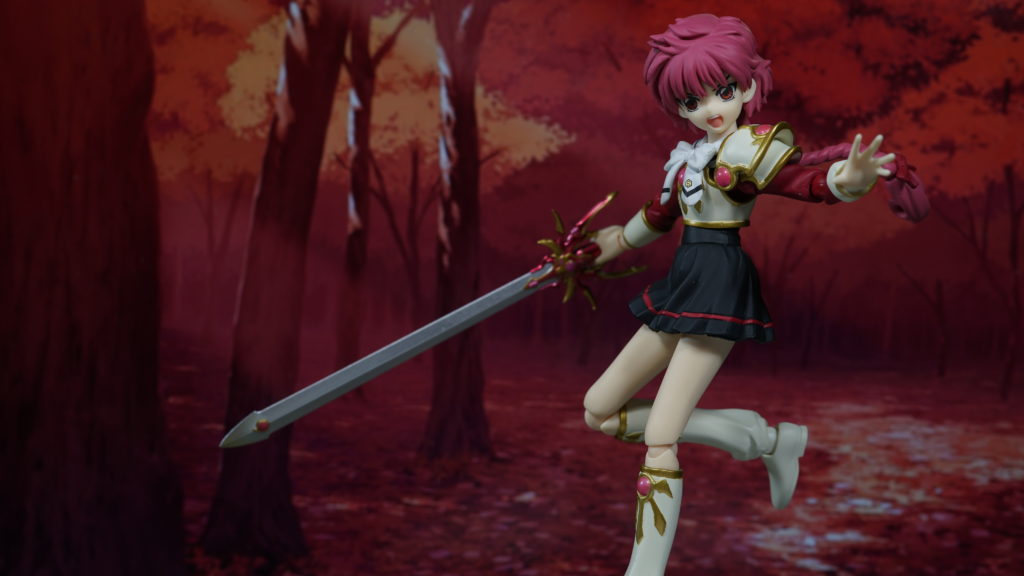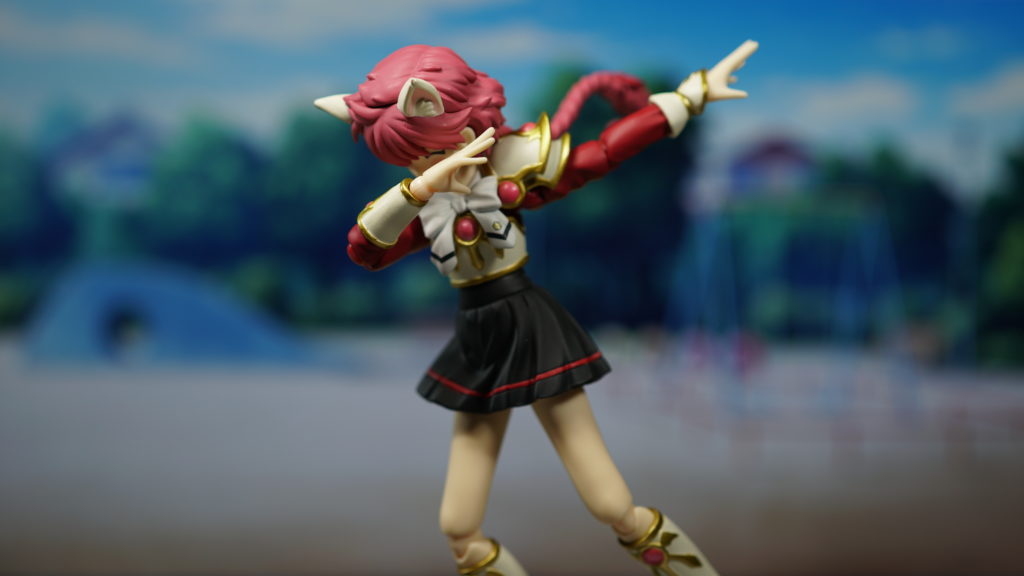 You can get this figure at your local hobby stores or Facebook online markets. For PH market, you can get your figure at GreatToys Online. Retail prices varies around USD 58-60.