The next action figure that I'll be reviewing is still from the Gundam Universe line – the Unicorn Gundam! This action figure is part of the first wave of figures released for the Gundam Universe line.
As I mentioned in my  review for the Gundam Ez8, the Gundam Universe figures are built as a sturdier and durable figure for the Gundam line. This review is brought to us by our friends from GreatToys Online. To see more Gundam Universe figures up for sale, you may visit their stores, their new e-commerce website and even their social media sites.

You can read my Gundam Universe – Gundam Ez8 figure review by clicking the image below!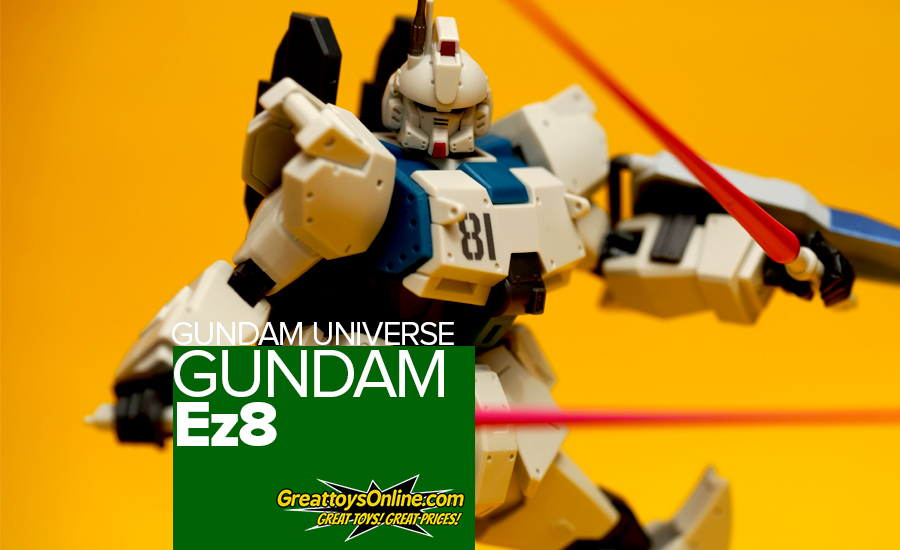 Box Design
The box design is very simple as it gives you already an idea on what to expect inside. The color scheme is relevant to the figure's color scheme which was a good touch of detail. Remember to look out for authenticity seals to ensure that you're getting a legitimate copy or version of the figure. Be sure to only get from your trusted toy stores – in this case, GreatToys Online!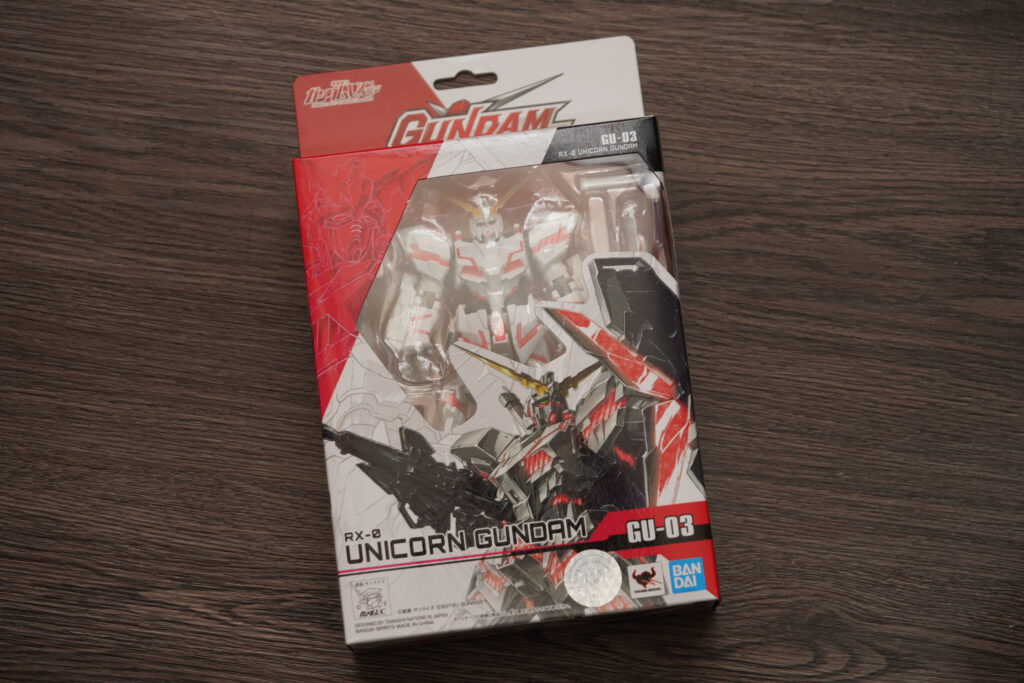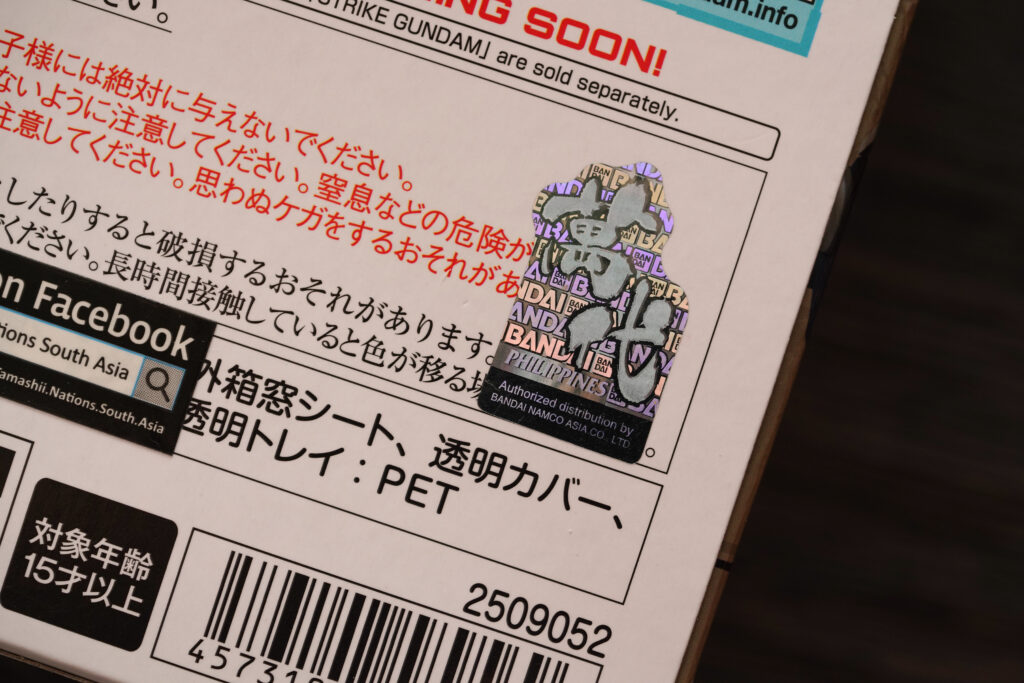 First Thoughts
I find the figure very durable and solid which is good. The Gundam Universe line is an entry or an introductory collector item for the Gundam action figure line.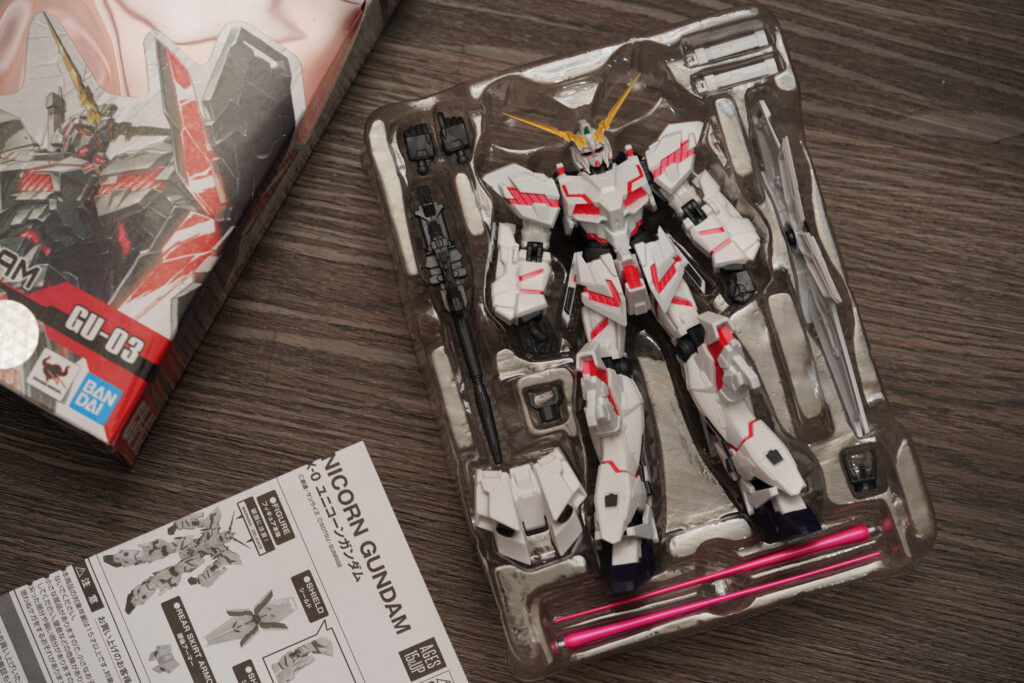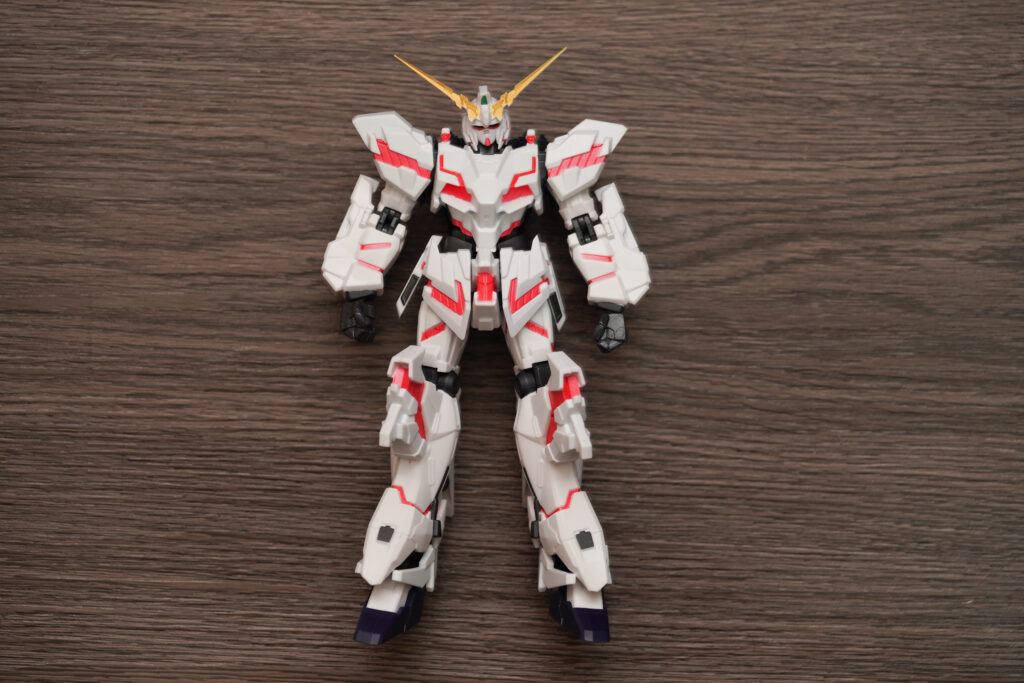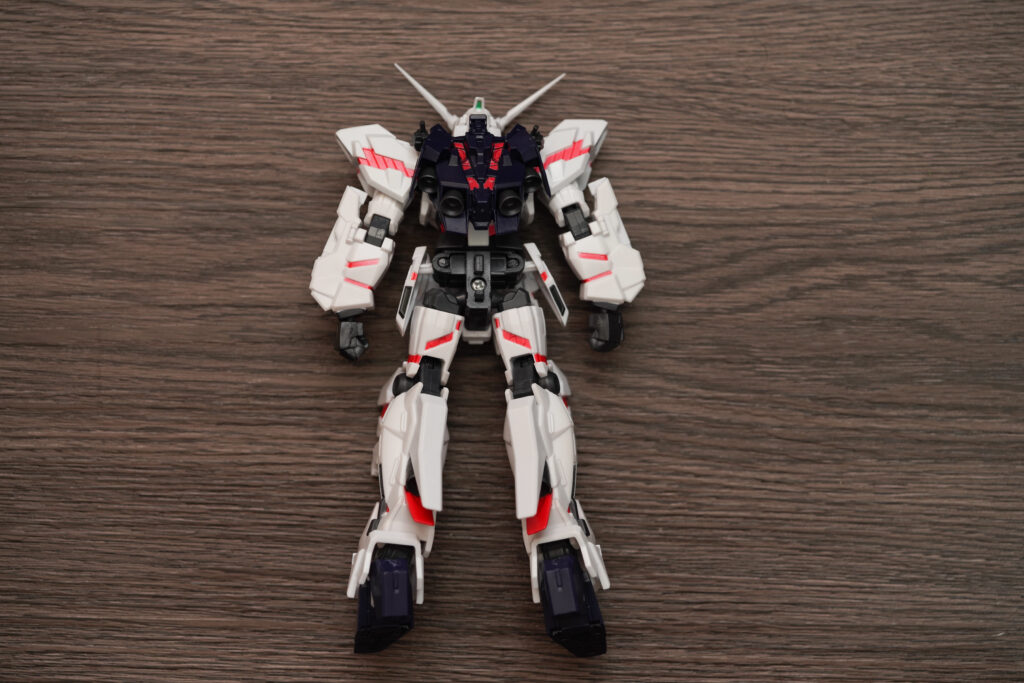 This is also the main reason why this is built as such – very durable and very poseable – which for me is a good thing. This figure is also from the same Bandai group which makes most of the Tamashii Nation figures – Bandai Spirits Co.
I also did a quick unboxing video if you're too excited to see what's inside the box.
You can also scroll down for more so you can see a more detailed review on the figure.
What's Inside the Box?
This set includes a good amount of accessories which includes a shield and a mount, a beam magnum, optional pair of hands, beam saber hilts and blade and a Tamashii stage connector.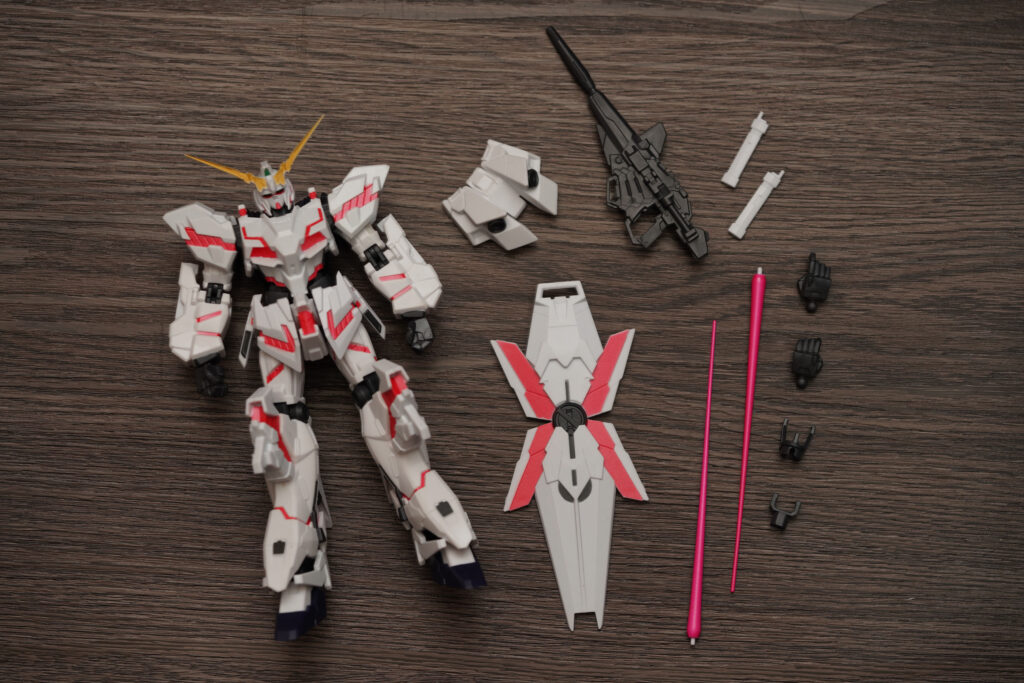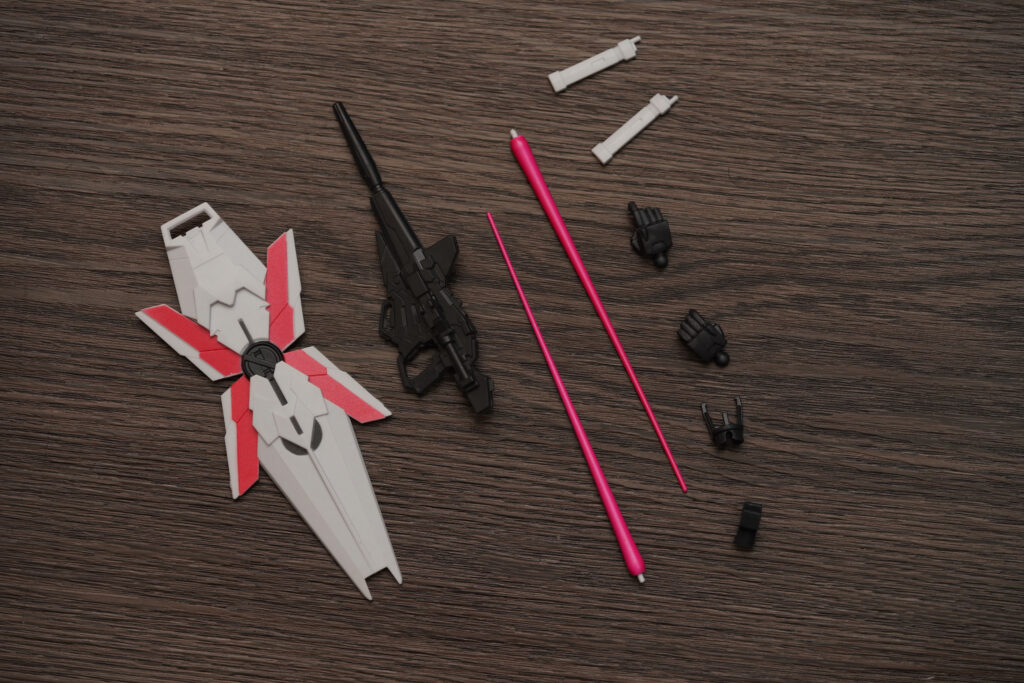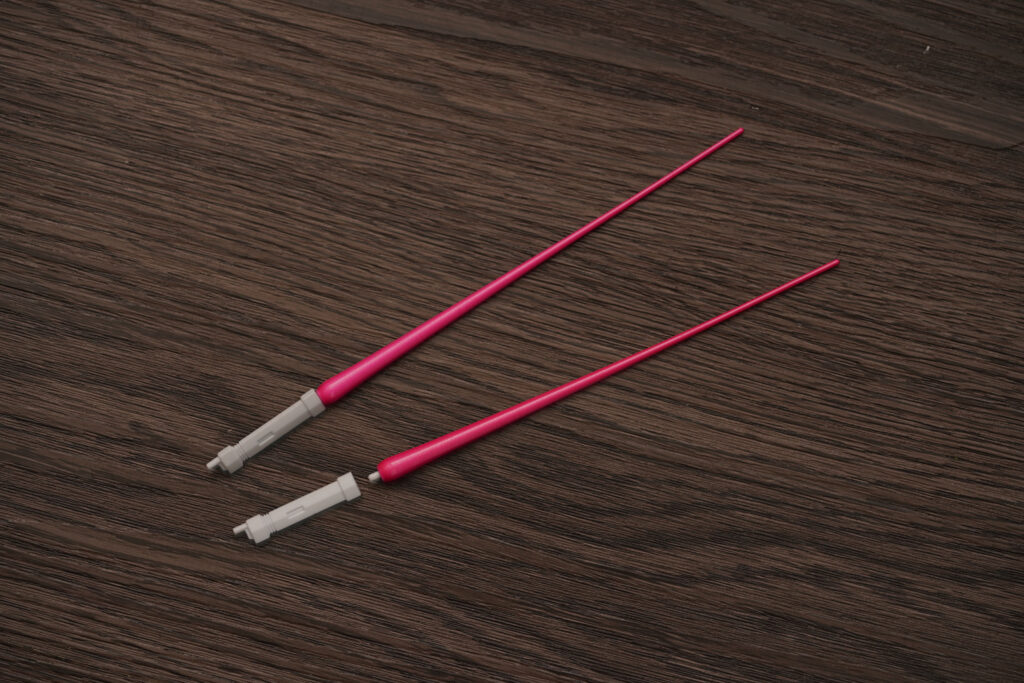 Figure Details and Articulation
For its price point, the Unicorn Gundam does not disappoint as it gives you a variety of possible poses. Another plus point would be its durability as it is made in a solid PVC material.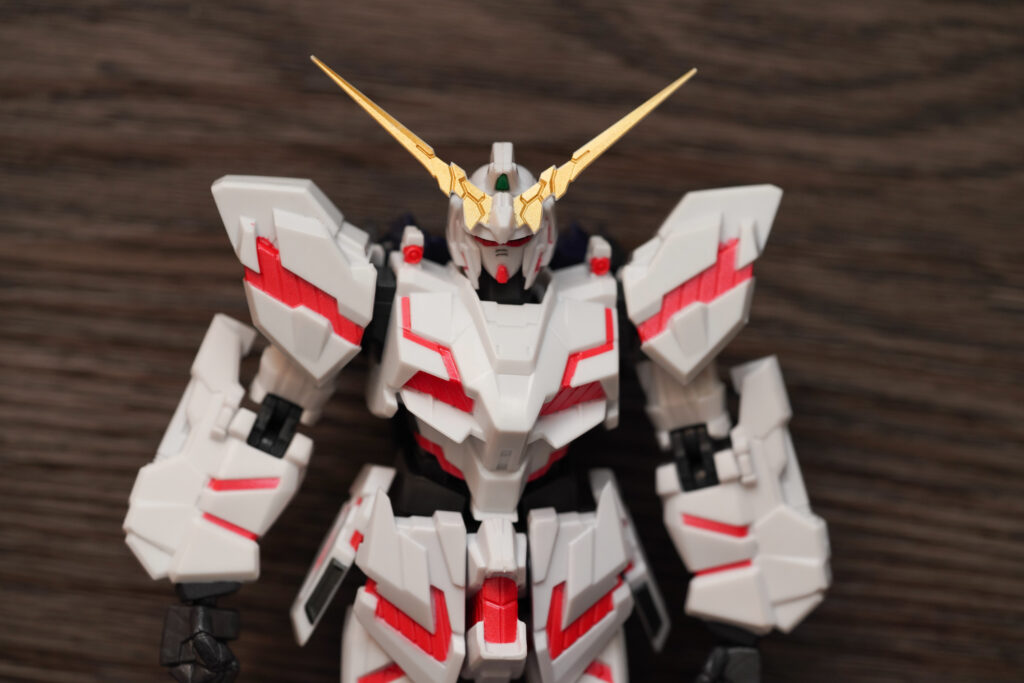 They've added a beam hilt on the side of the forearms, although it's positioning is quite limited compared to how it should've been (if you're familiar with the Unicorn Gundam design). Given that there were some parts that blocks the provision of it to be placed, the hilt cannot be reattached to the forearm with the blade on it.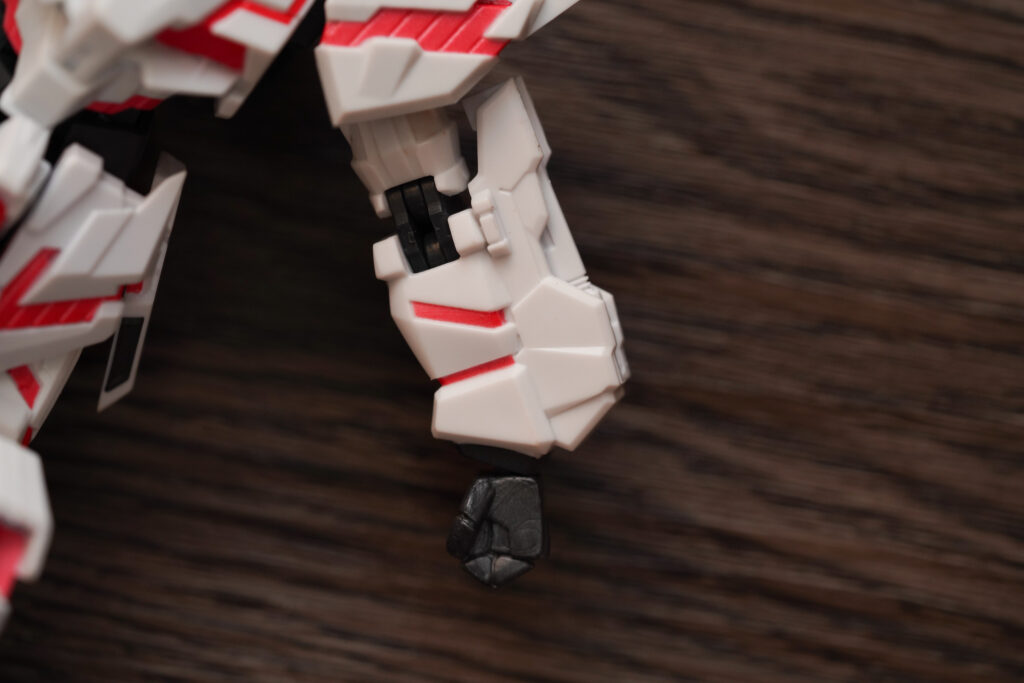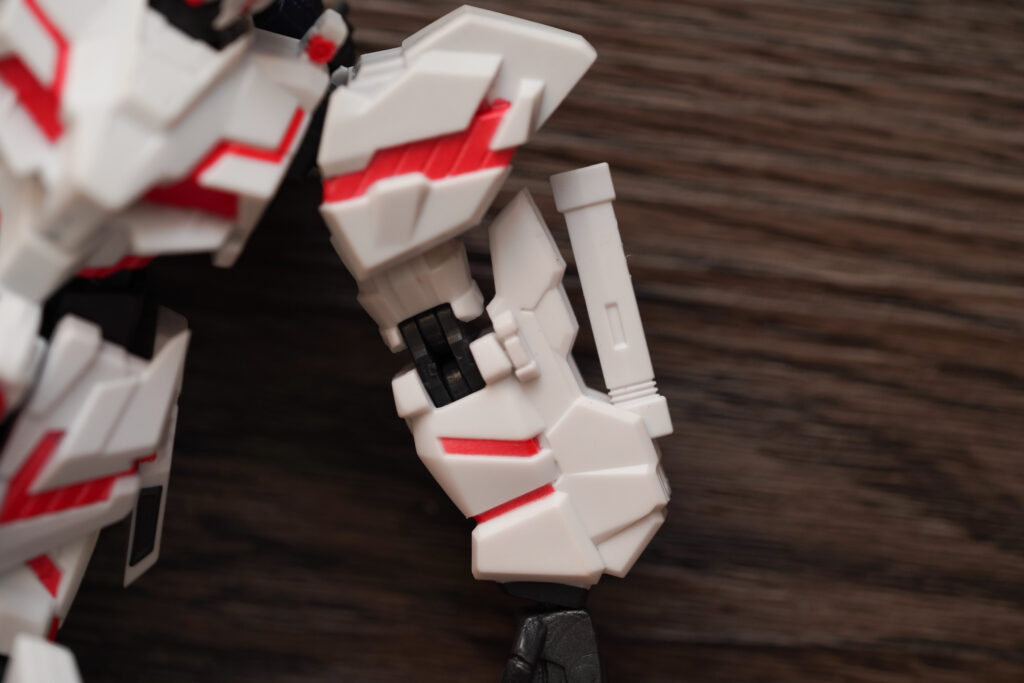 The good thing about this figure is that if has many articulation points which as I said earlier, can do variety of poses – probably as good as how HG model kits can do – or even better as there won't be lose parts as this is a built action figure already.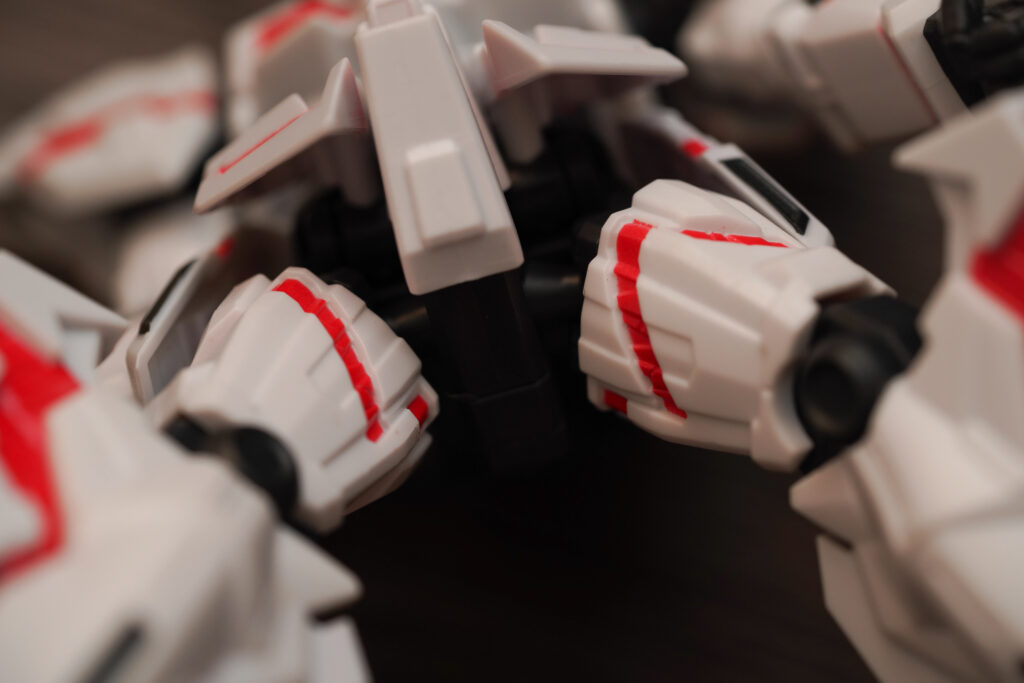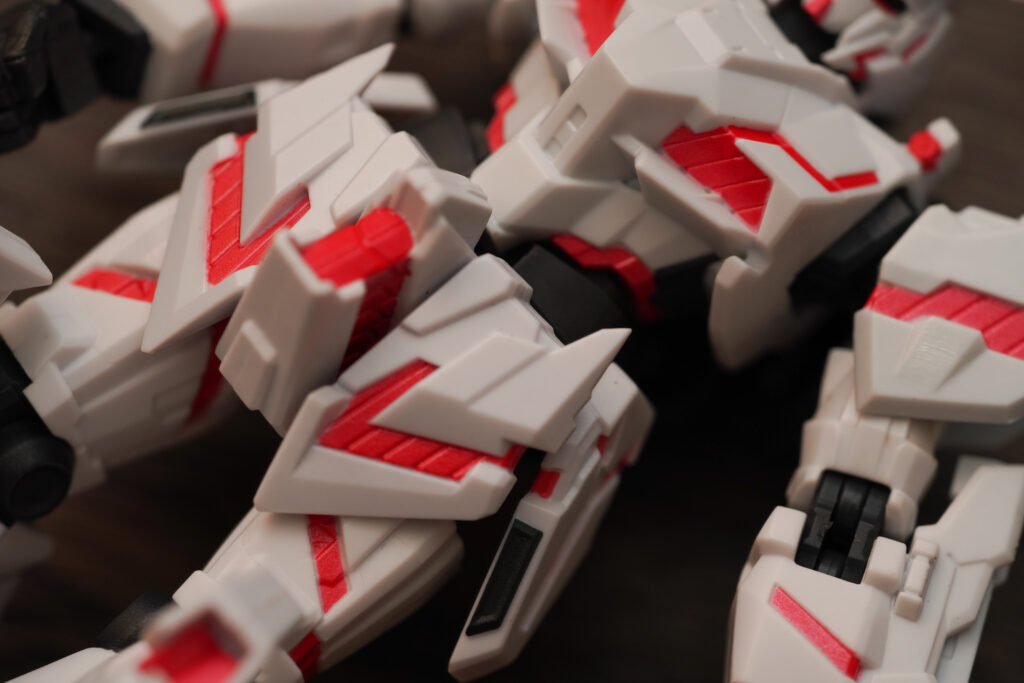 There's also good ab crunch, thigh and legs articulation. You can split the figure's legs as wide as it can do – it's that well articulated.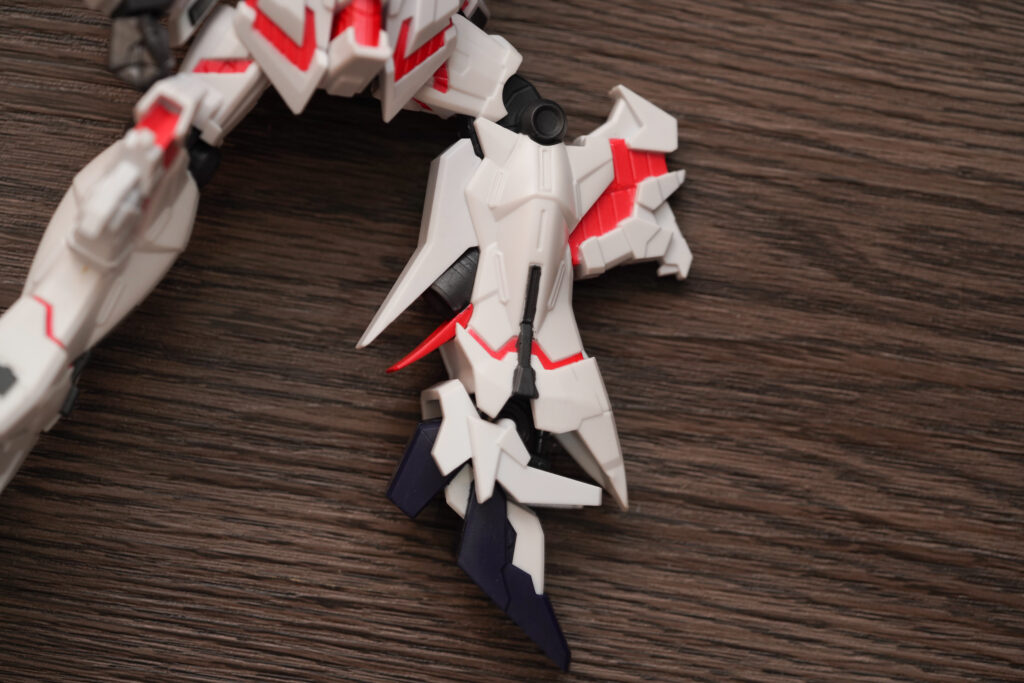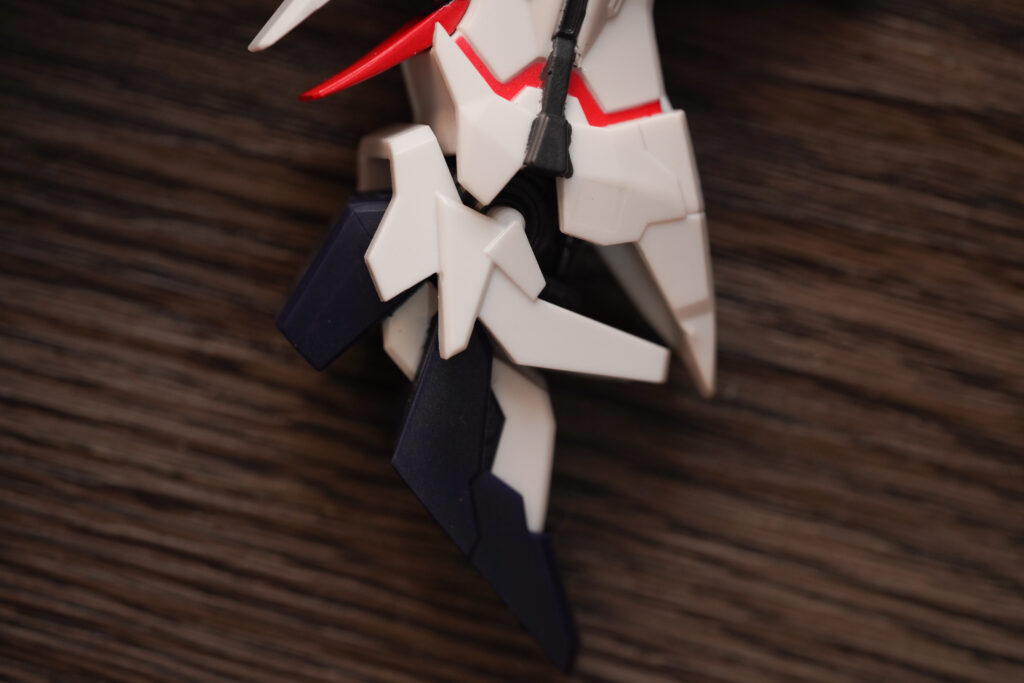 The back skirt and the backpack of the figure is removeable, so you just need to attach it once you open the box.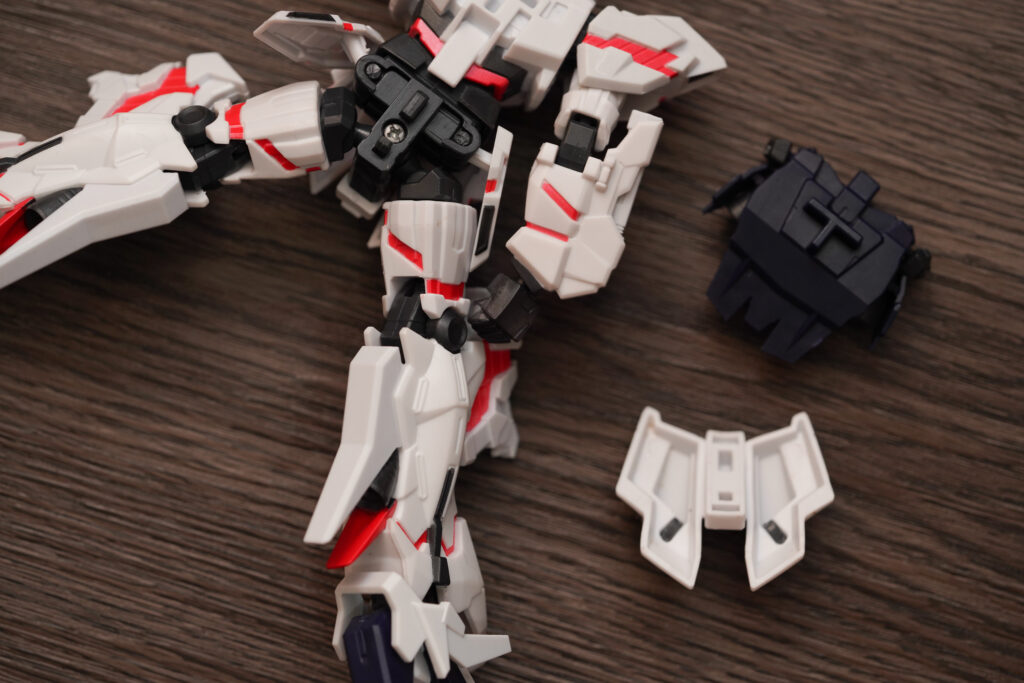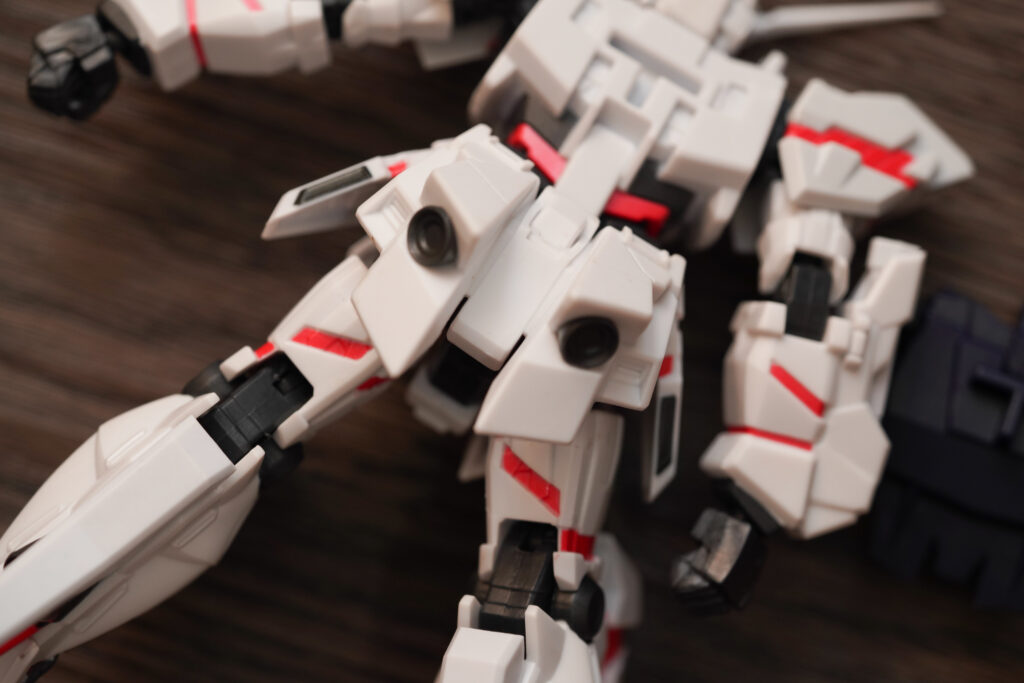 The arms are highly articulated as they can be rotated easily from either ways and the elbows are double jointed. The interchangeable hands are connected via ball joints so you can easily interchange the hands depending on your desired poses.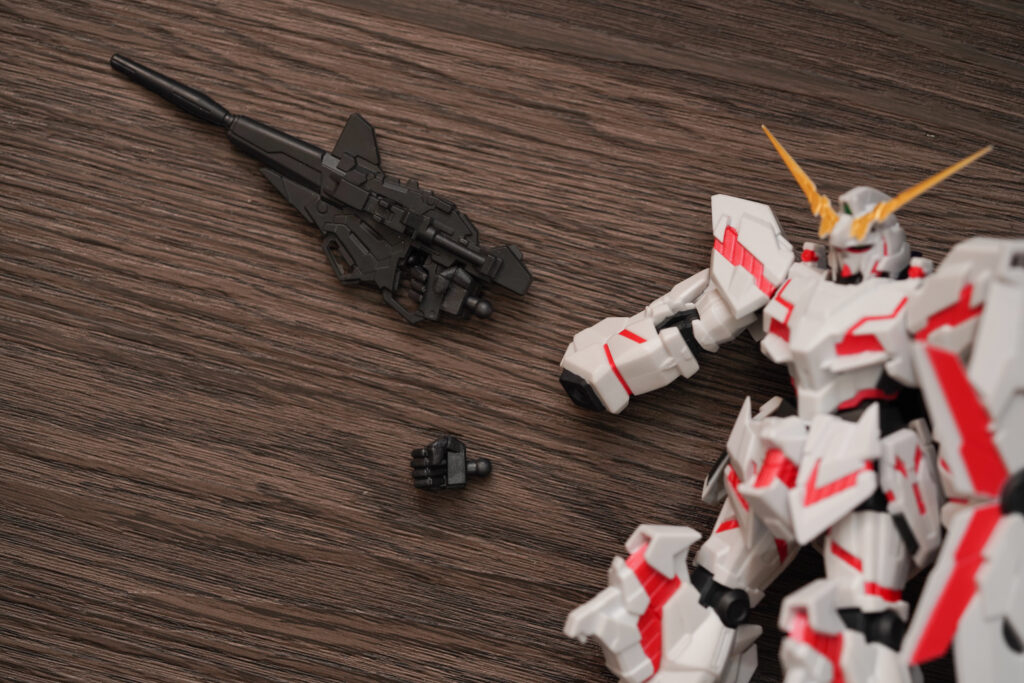 The shield has a connector part that is connected via a ball joint of some sort as there is a bit of flexibility of posing variation when it's connected to the forearm.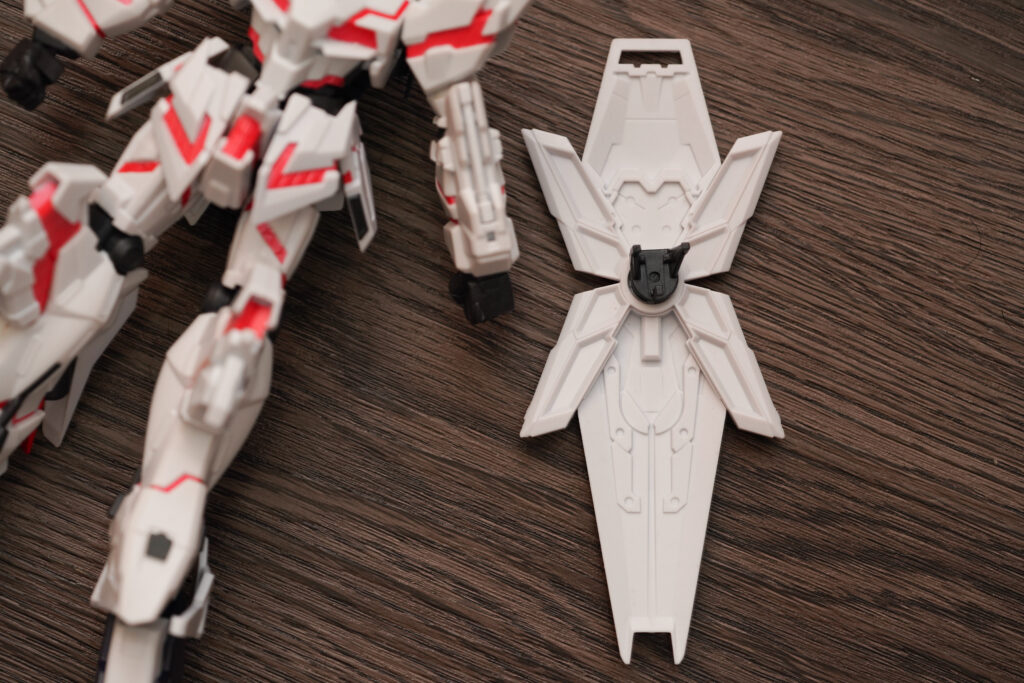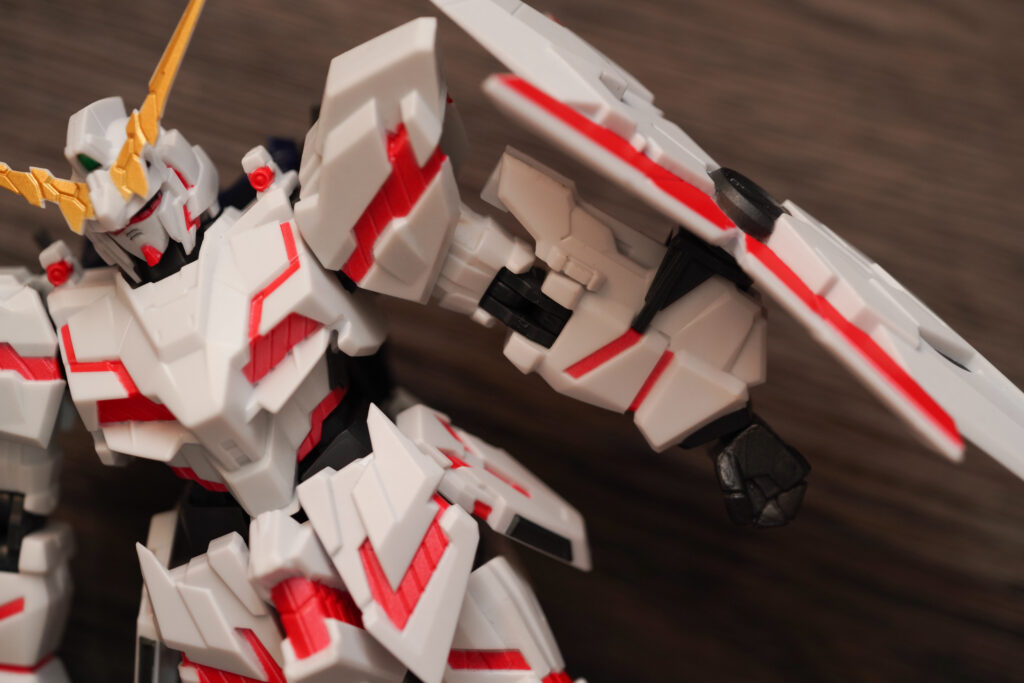 What I really appreciate is the paint application as it was done in a good way. I liked the nice touch of shiny colors for the pink and gold accents on the figure which makes it more detailed in appearance.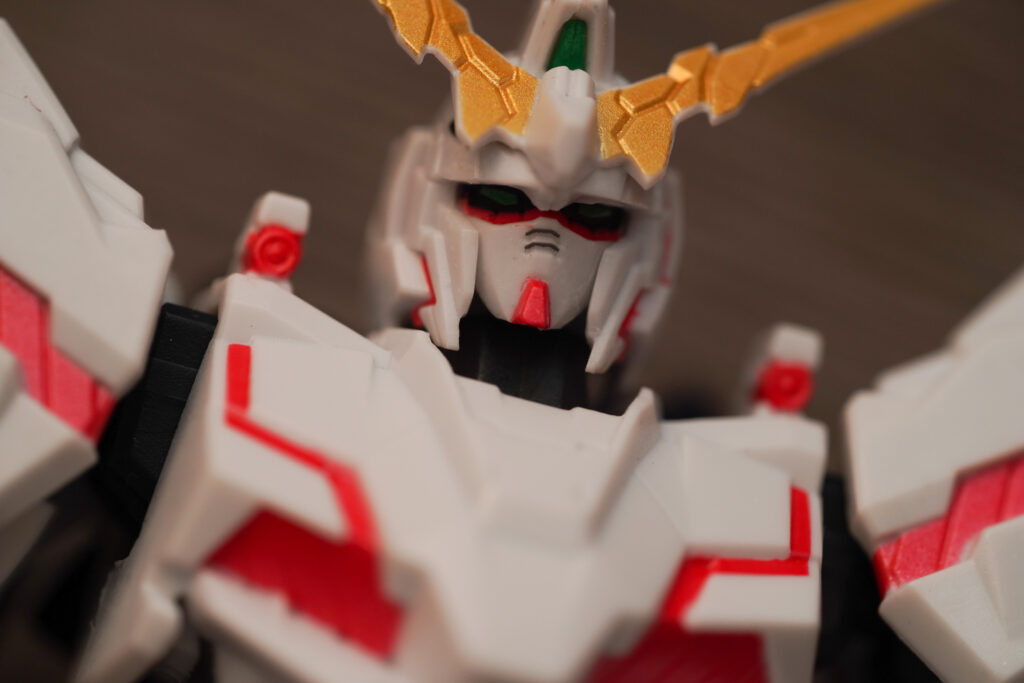 Overall Rating
Considering the price point for this figure, it's really a good deal for its worth. This is a good introduction for those aspiring Gundam figure collectors or for those who are already on it. What I really appreciate about the Gundam Universe figures is that you won't be stressed out building your own figure – you can just grab and open it!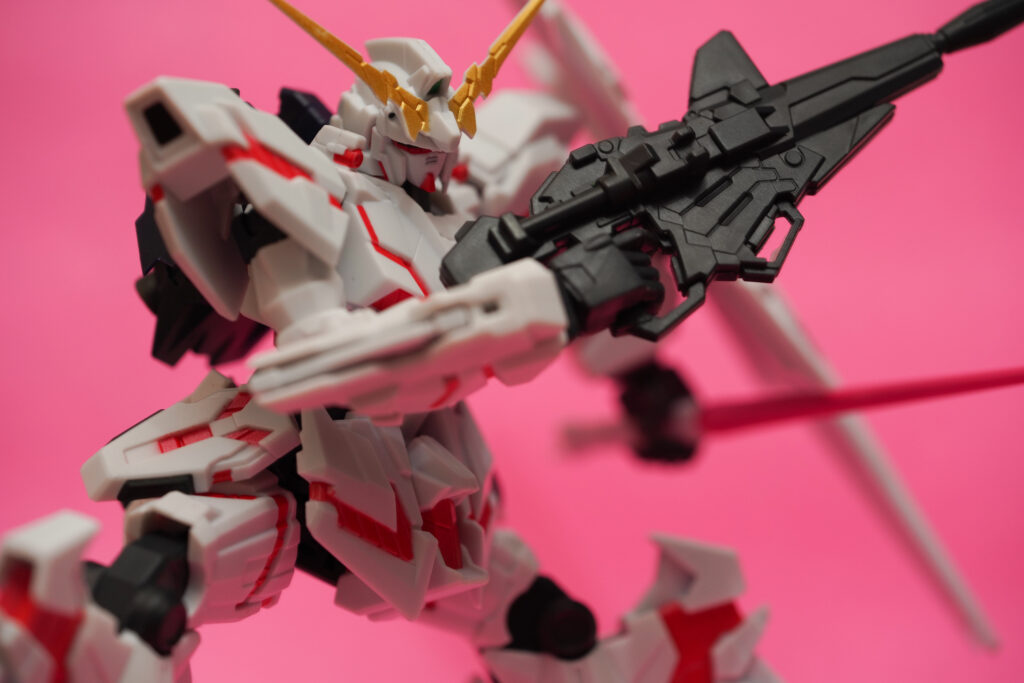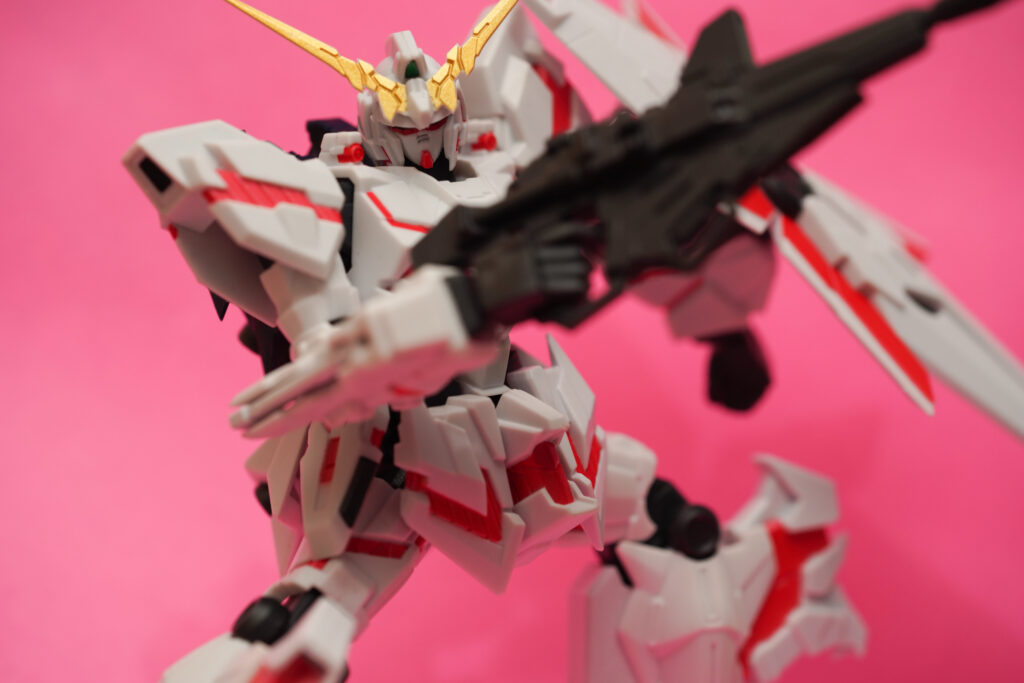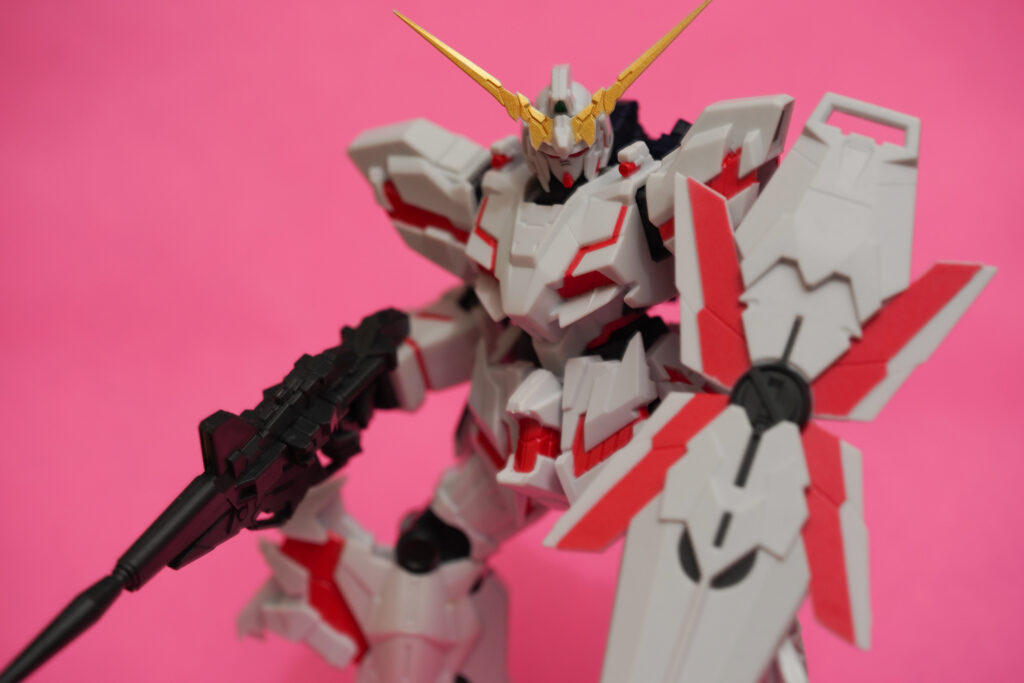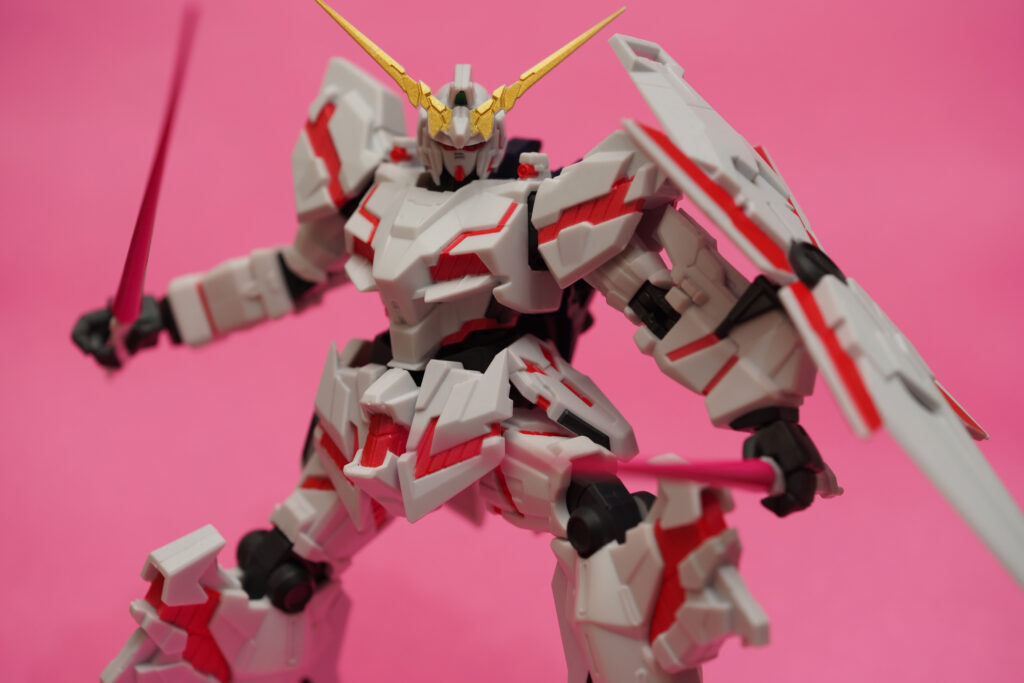 If you plan to get your own Gundam Universe Unicorn figure, you may check out GreatToys Online. They've recently launched a new website and I have to say it's very tempting to add many figures in my cart!