It's been a while since I've written a LEGO set review, the last one I wrote was about the LEGO Ideas Yellow Submarine set. I've been intrigued by the wide availability of the LEGO toys in most stores here in Jakarta. This is where I decided to buy a few sets to review and to build – of course!
This Millennium Falcon is the second Microfighters release – the first one was from 2014 and the set included a Han Solo minifigure. I will be reviewing the Millenium Falcon set from the 5th Series for the Star Wars Microfighters set which includes the best co-pilot himself, Chewbacca.
Box Design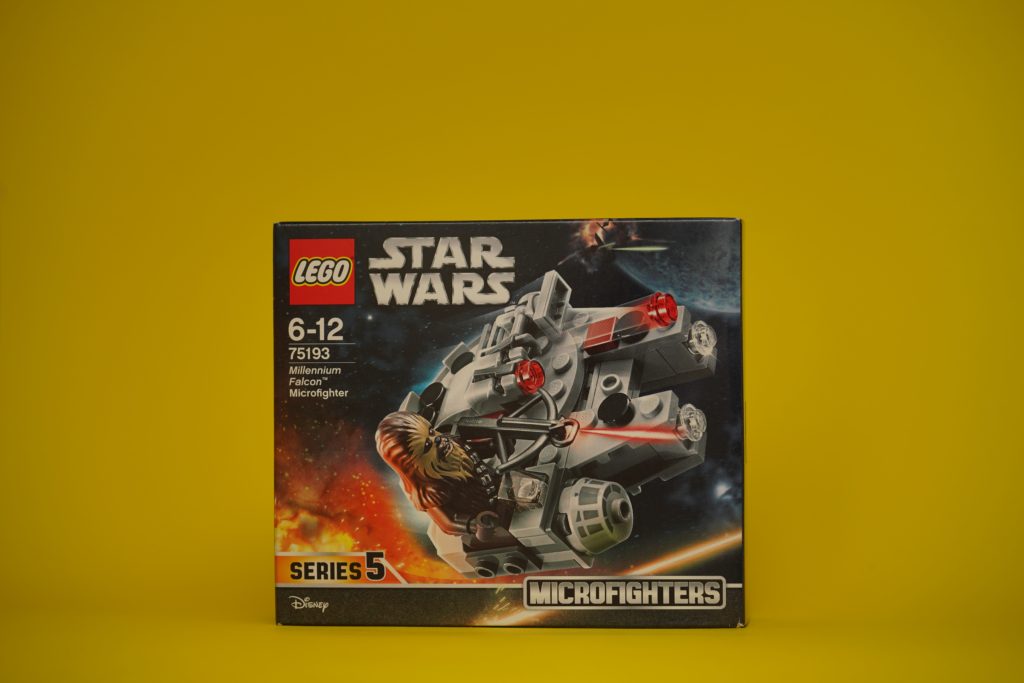 The size of the box would give you the idea of how big the figure is once built. The actual size is approximately 3″ long, 3″ wide and 1″ tall.
What's Inside the Box?
The box includes an instruction booklet and two packs of LEGO parts with a Chewbacca minifigure included. I really like how LEGO creates their instruction manuals. Aside from it being helpful you can really admire how they made an effort to make it very appealing. So I have to commend LEGO's creative team for this.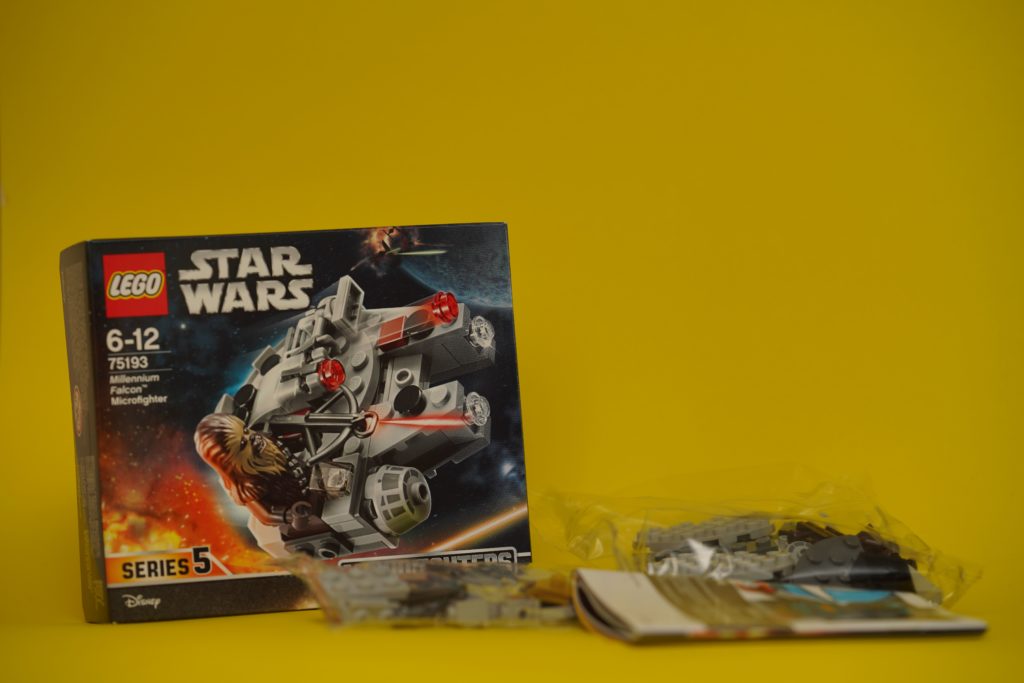 Building the Set
With the use of the instruction booklet, you won't have an issue when it comes to building the set.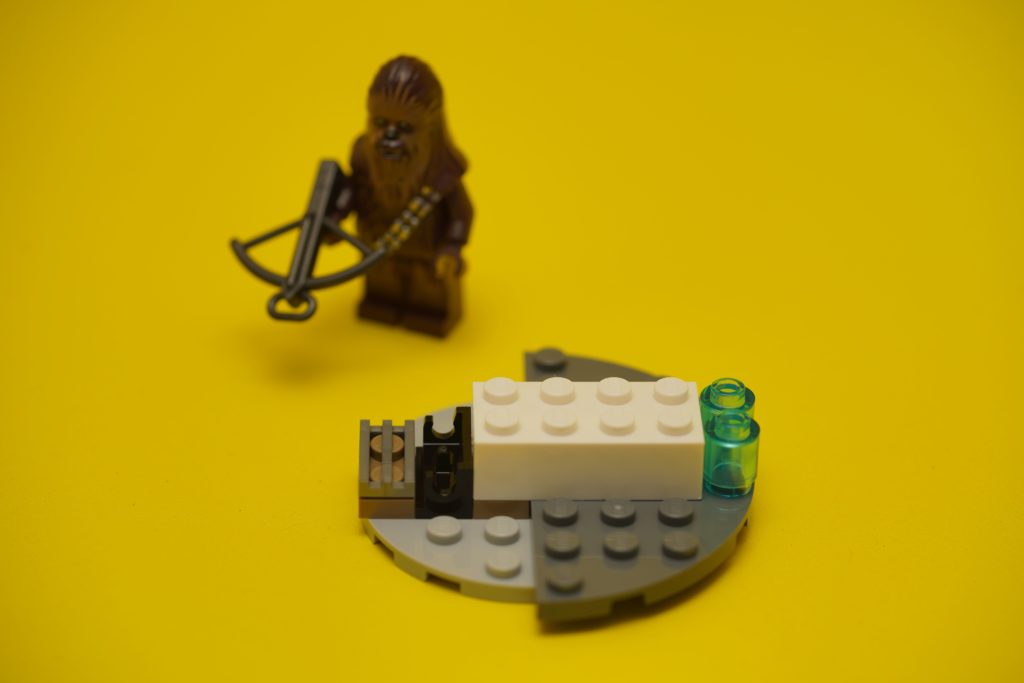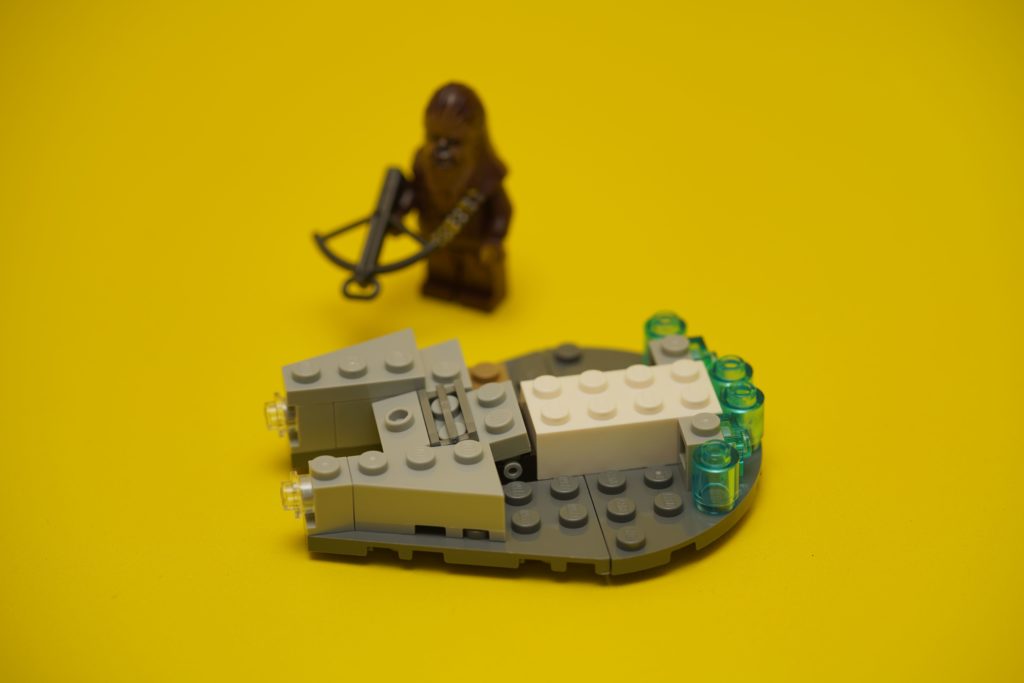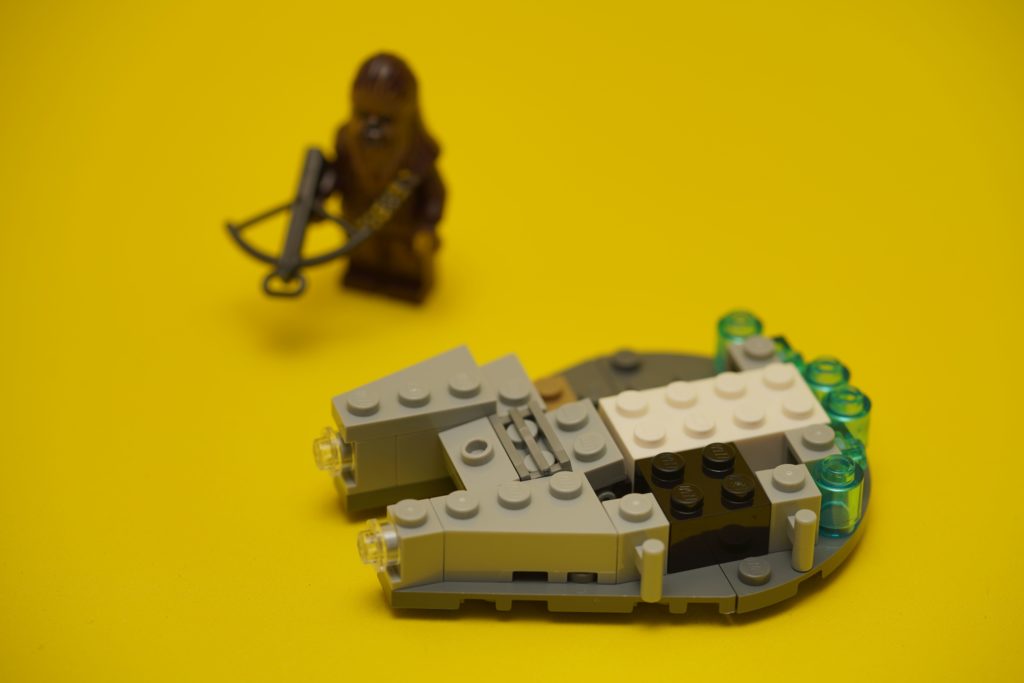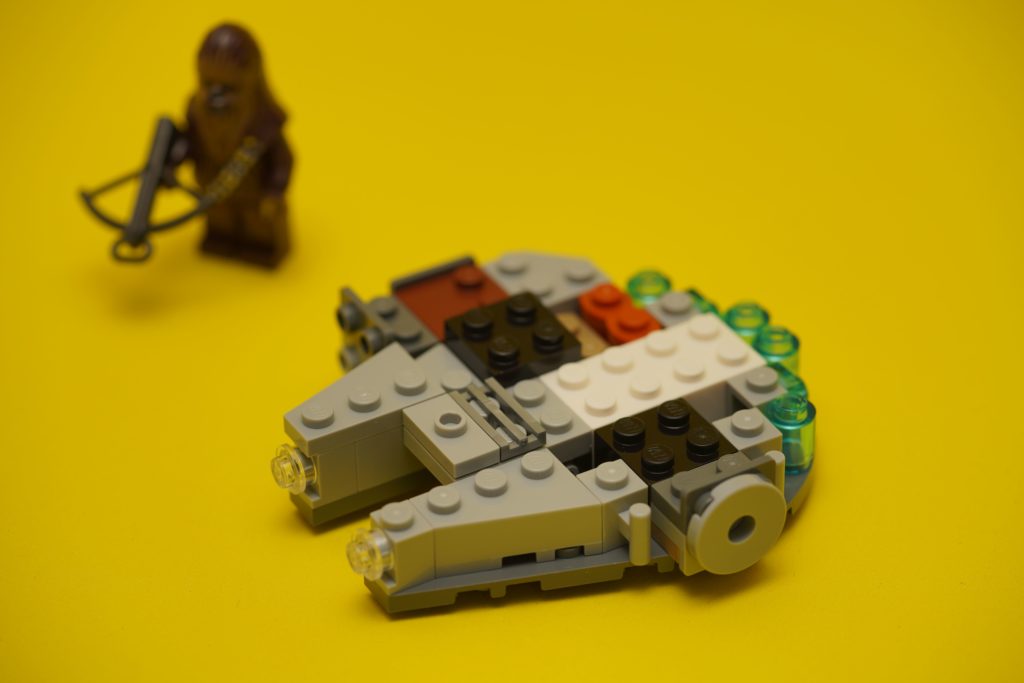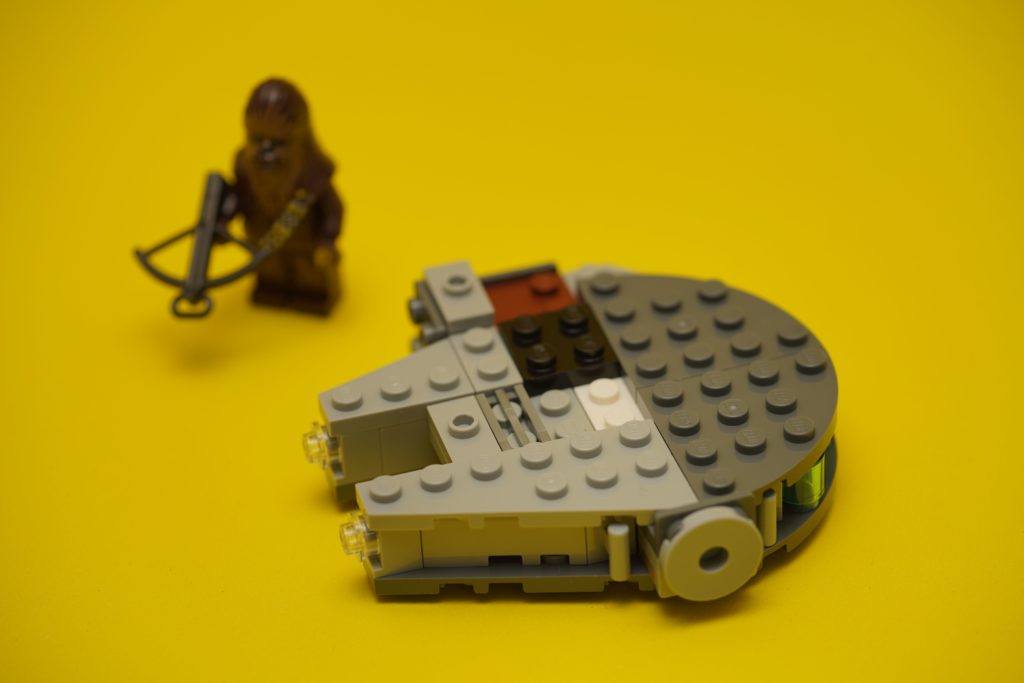 It only took me about 10 minutes to finish building the set. I'm sure all the "Master Builders" out there can do a lot faster!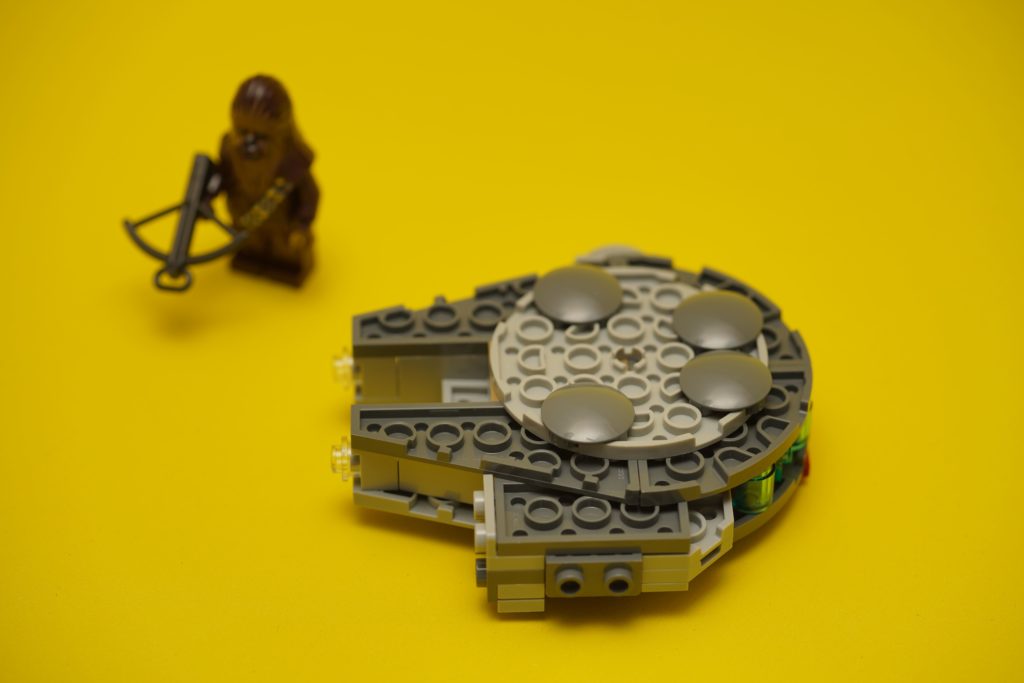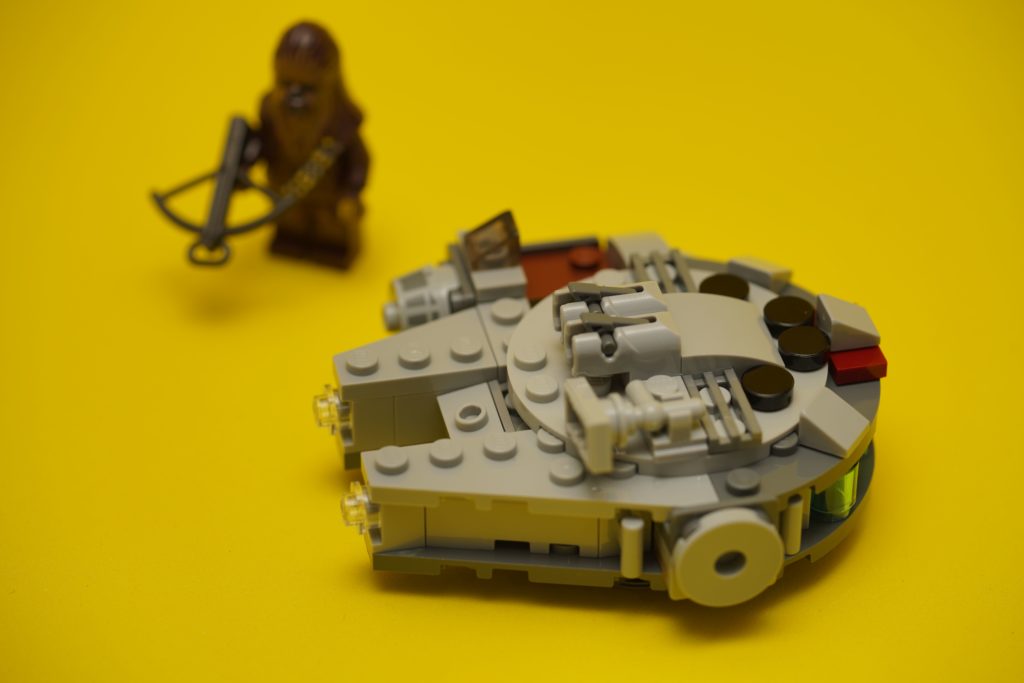 The Millennium Falcon has 2 stud shooters located on top of the ship and a seat for the minifigure at the left part of the ship.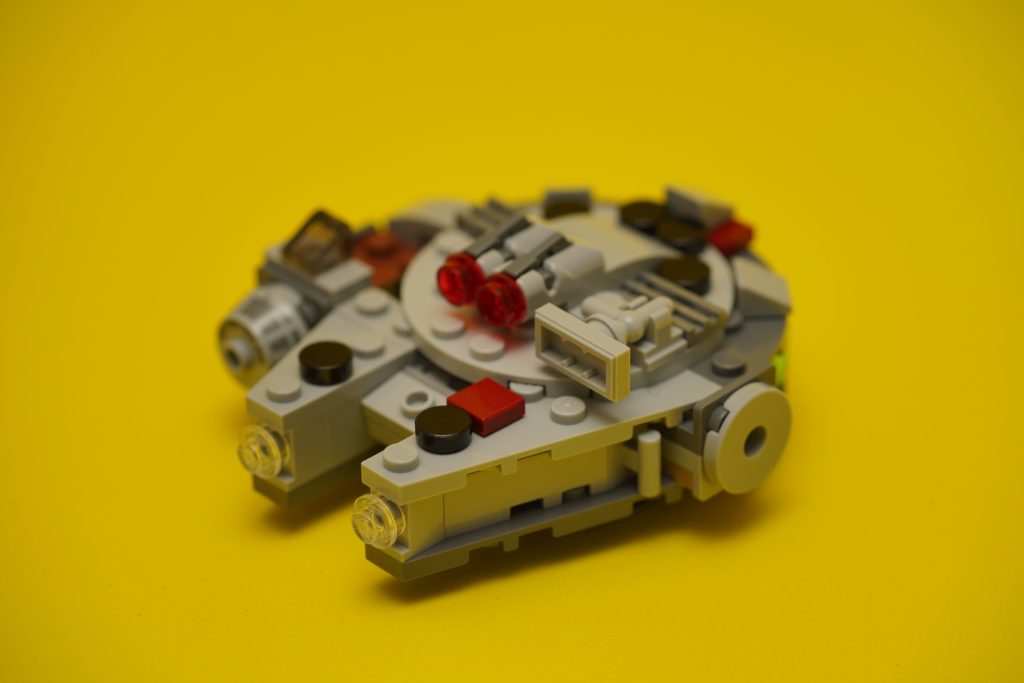 As mentioned earlier, the set also includes a Chewbacca Minifigure with a bowcaster accessory.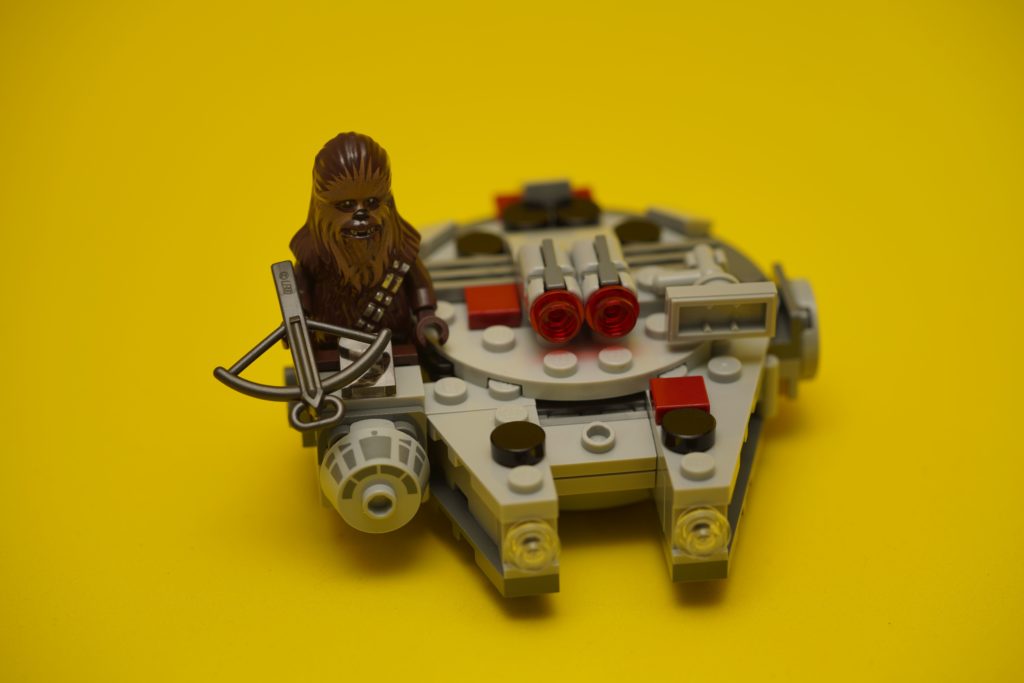 Overall Rating
I highly recommend that you get this amazing set! Not only is it very nostalgic (because of the Millenium Faclon) it also includes everyone's favorite co-pilot, Chewbacca – huge bias on my side.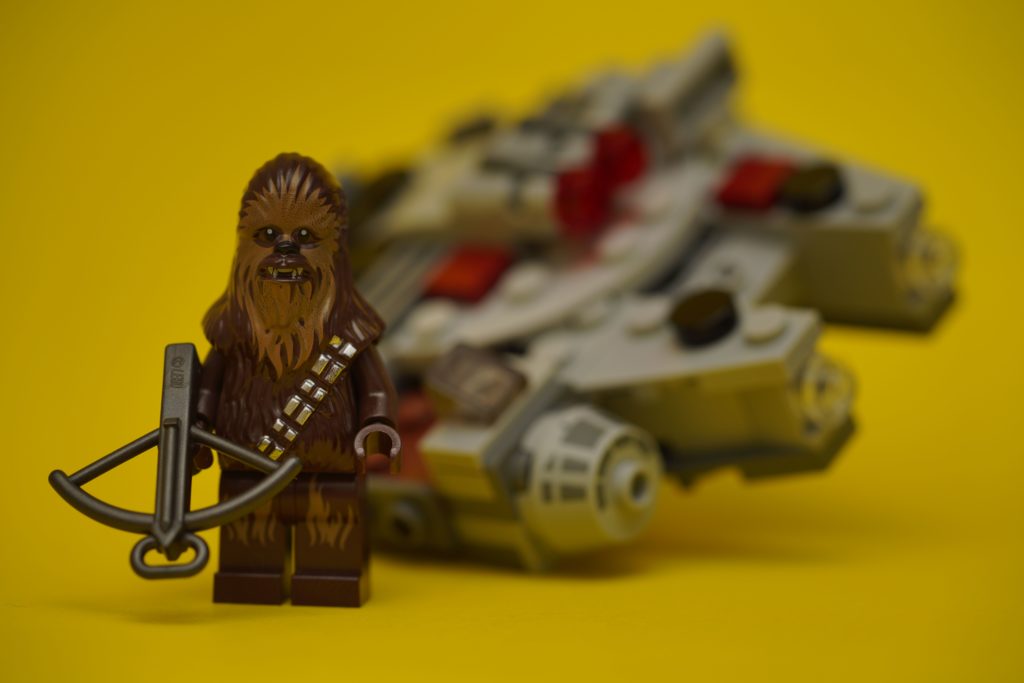 To know more about the rest of the Star Wars Microfighters set, you may visit this link.
I dedicate this LEGO review is to the greatest co-pilot in the entire Star Wars universe. Thank you, Peter Mayhew.