He's calm, collected and a very team-oriented setter from Karasuno High – he's none other than Sugawara Koshi! This is another re-released figure from The Good Smile Company, this is a good thing for most Haikyuu fans who weren't able to get their hands on the first figure releases!
Thanks to our friends from KG Figures for sending us this amazing figure for review. Check out their page to see more figures up for pre-order or sale!

Box Design
Since this figure is a re-release of the first iteration, there's not much change in the box design. The design features a simple design that focuses on the figure itself. Again, You will also notice a spot-UV print of a volleyball – this is a good indication that your figures are authentic.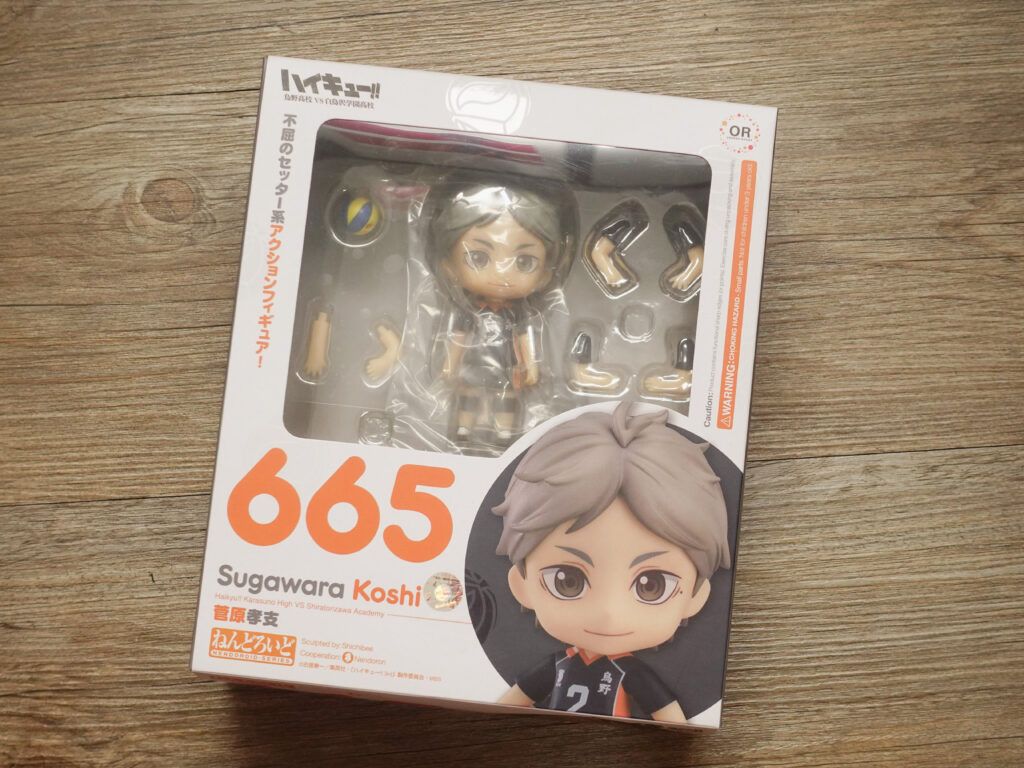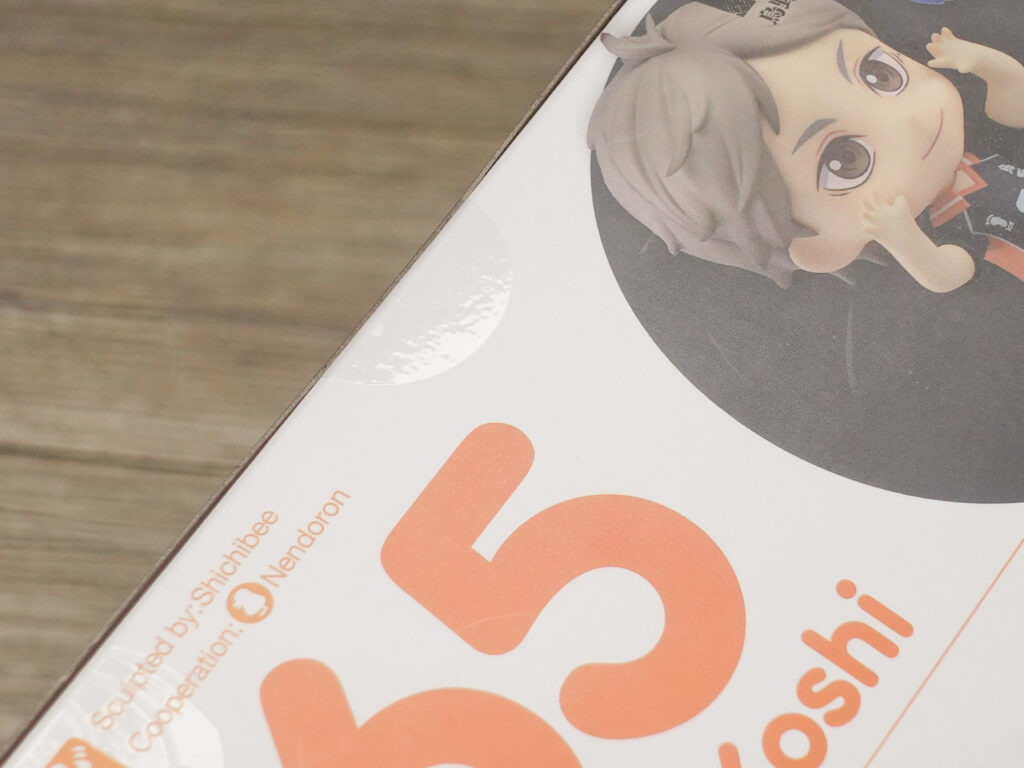 Always be sure to get the authentic Nendoroid figures by checking the box and other seal or stickers that could indicate its authenticity. Only get your figures from authorized resellers or dealers.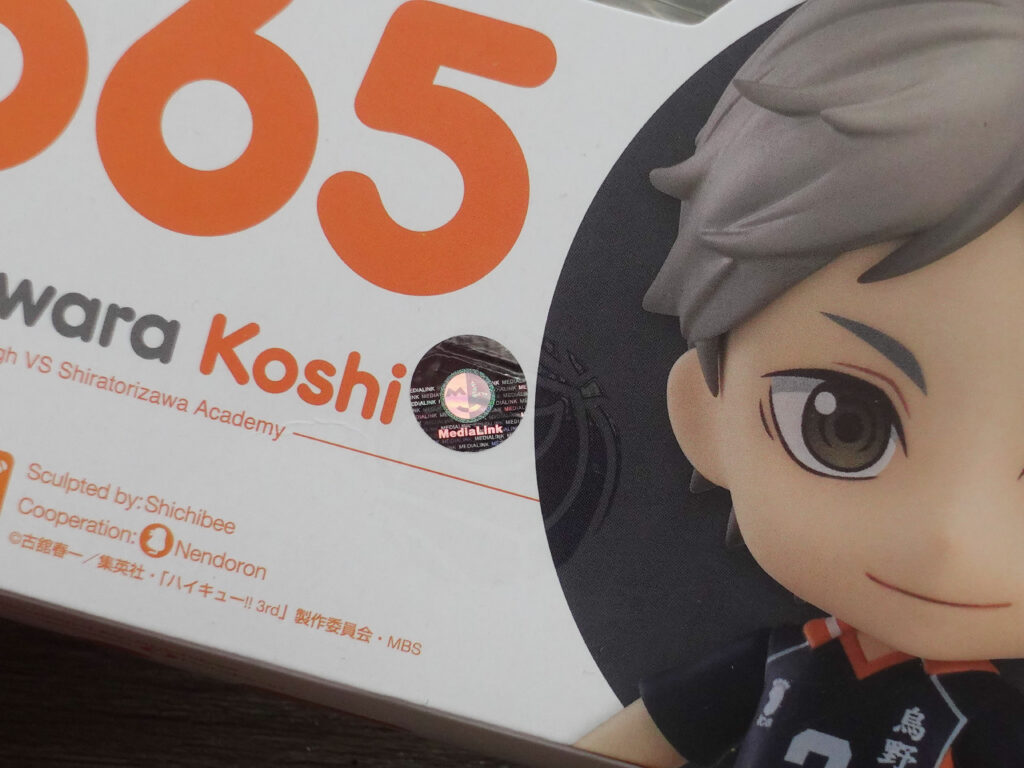 First Thoughts
I've been waiting to get the Sugawara figure when the re-release was announced and I'm very happy that I already laid my hands on this figure. I really liked the consistency of the Haikyuu Nendoroid figures as it really looks good when placed together with the other figures from the same series!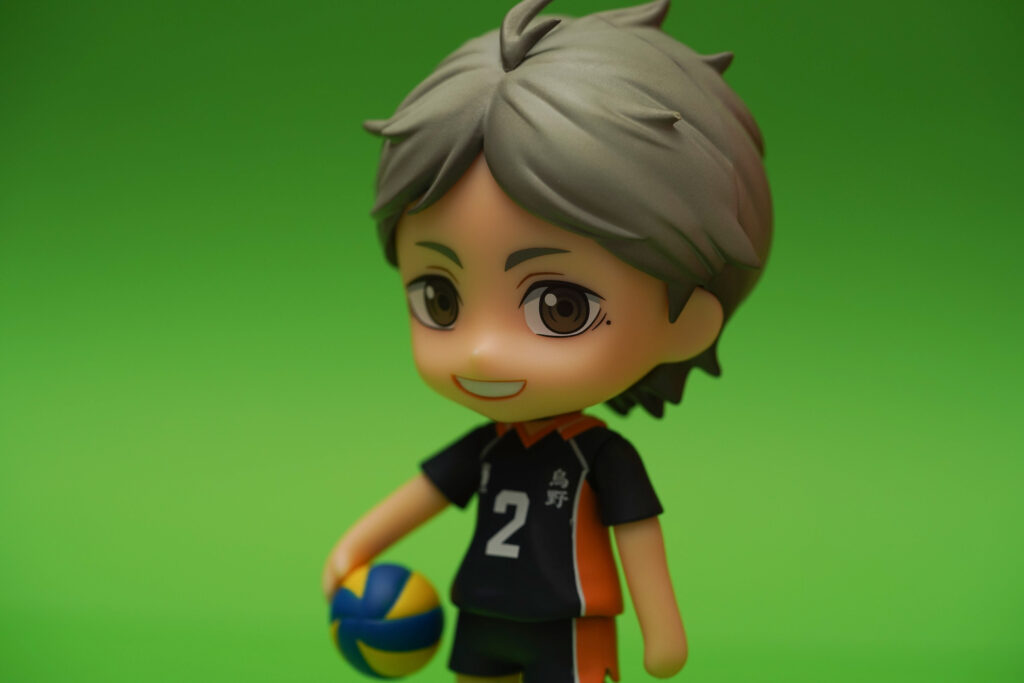 What's Inside the Box?
The set includes quite an amount of accessories – all original accessories from the first release are still included in this set. This set includes two extra faceplates, interchangeable arm parts, a volleyball, the ball stand, and the court printed base and figure stand.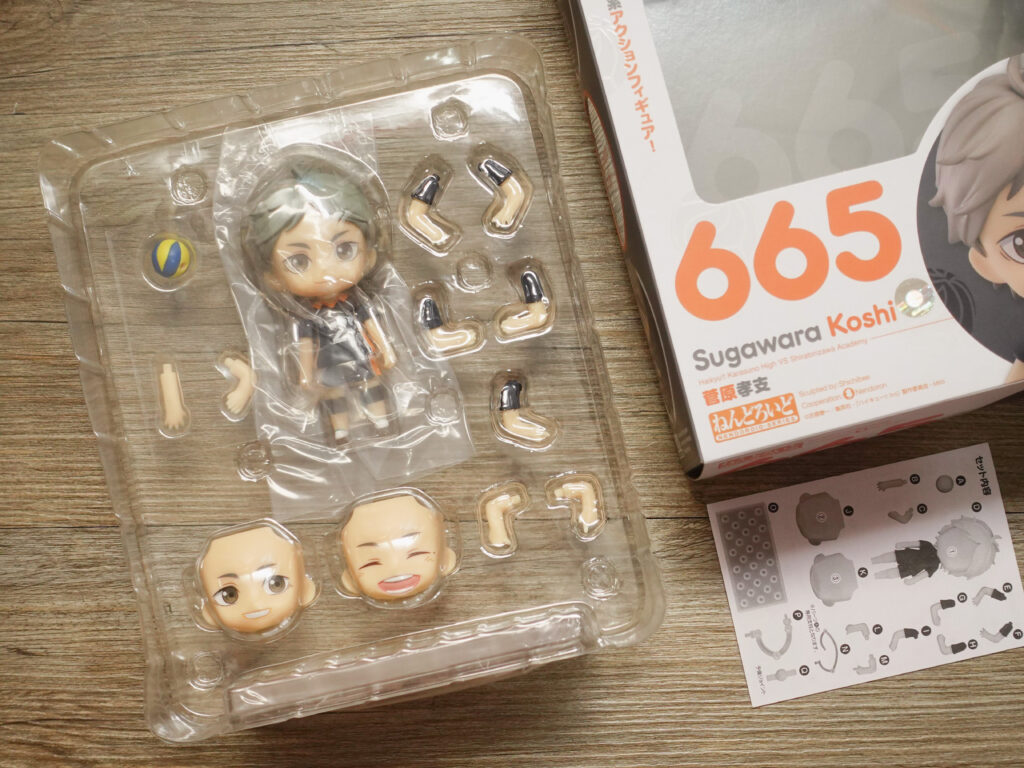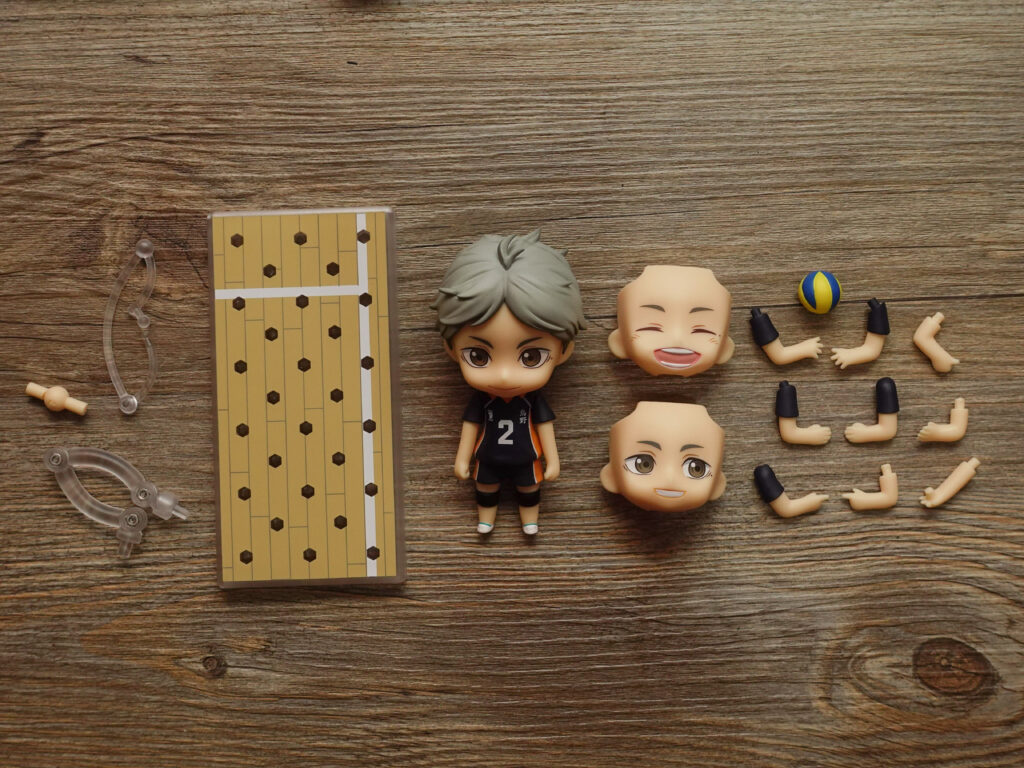 The court base also features a single-line front base, quite different from what we see from the Nendoroid Hinata figure.
Figure Articulation and Details
The articulation build for most of the Nendoroid Haikyuu figures is different from the 'superheroes' articulation. The superheroes Nendoroid figures are equipped with joint parts as this figure set is mostly made with replaceable parts.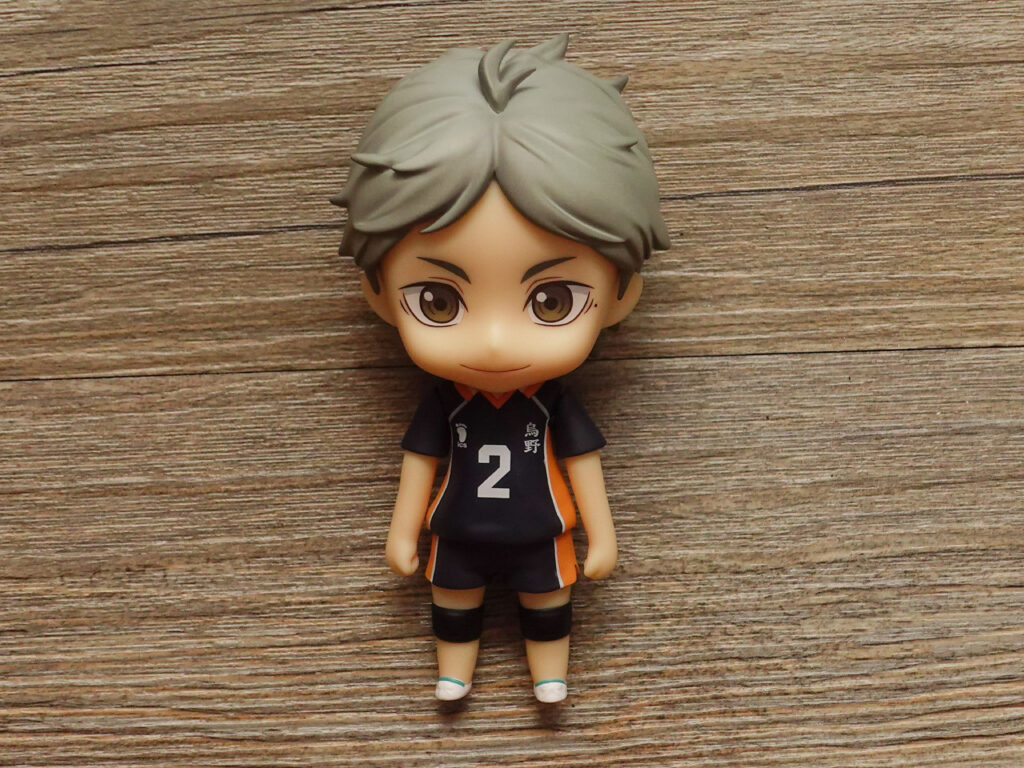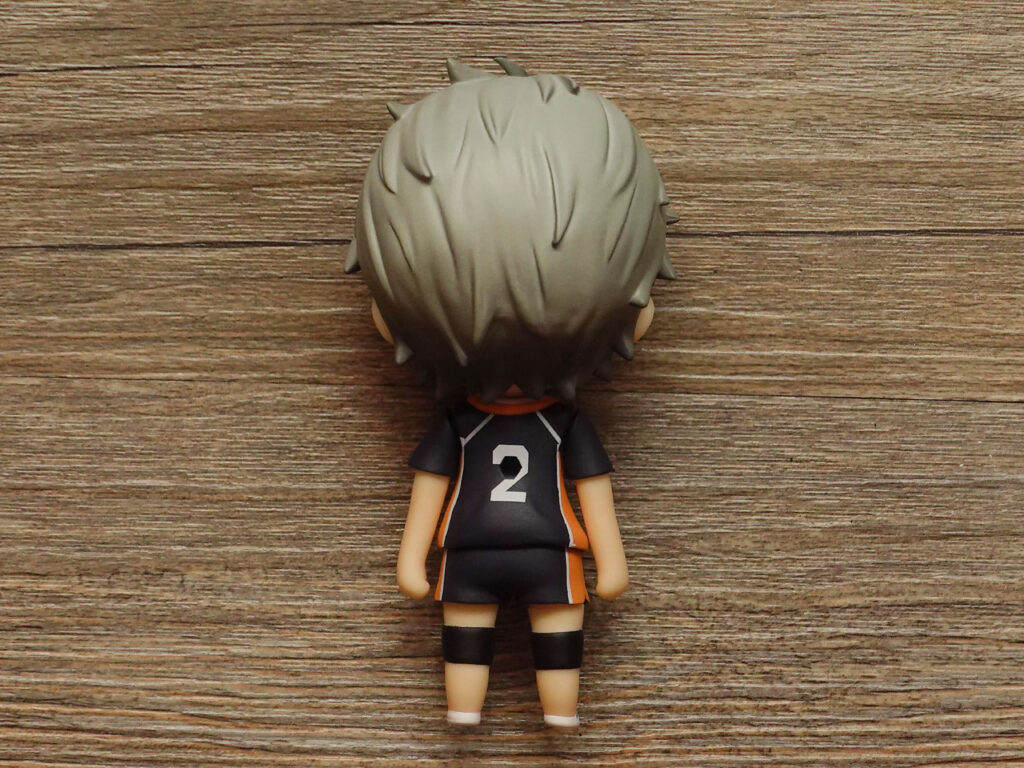 The paint details on this figure are really nicely done – again, the gradation in the hair amazes me. I like how they put effort into painting the hair as it doesn't have a single flat color, it actually has depth to it.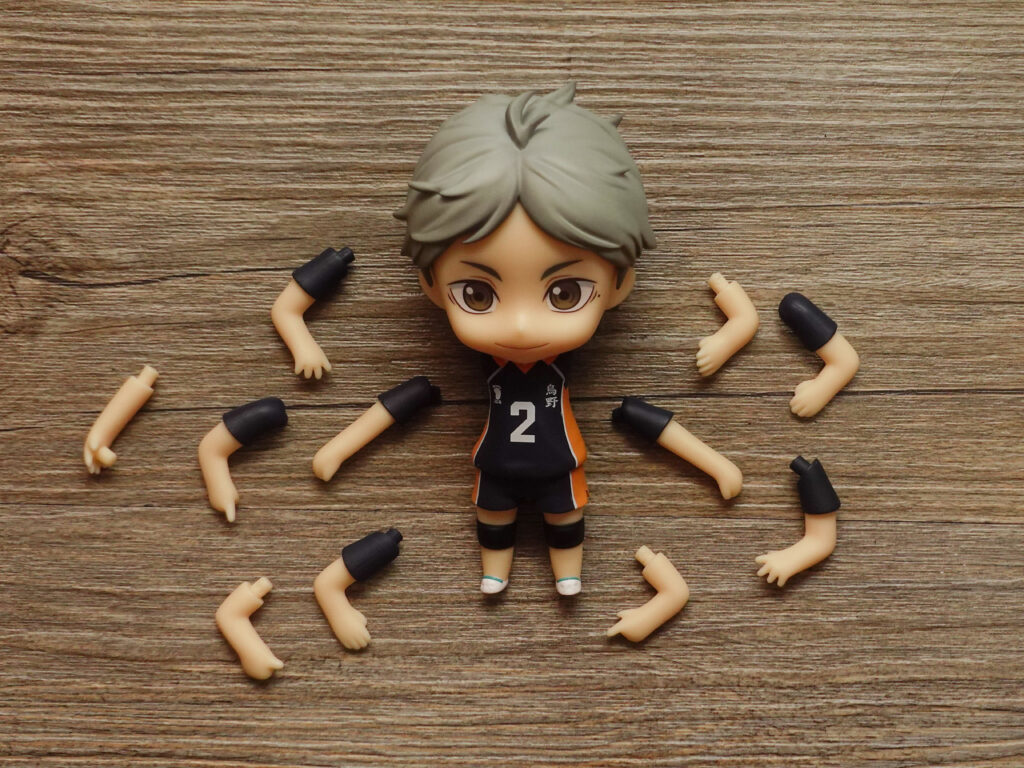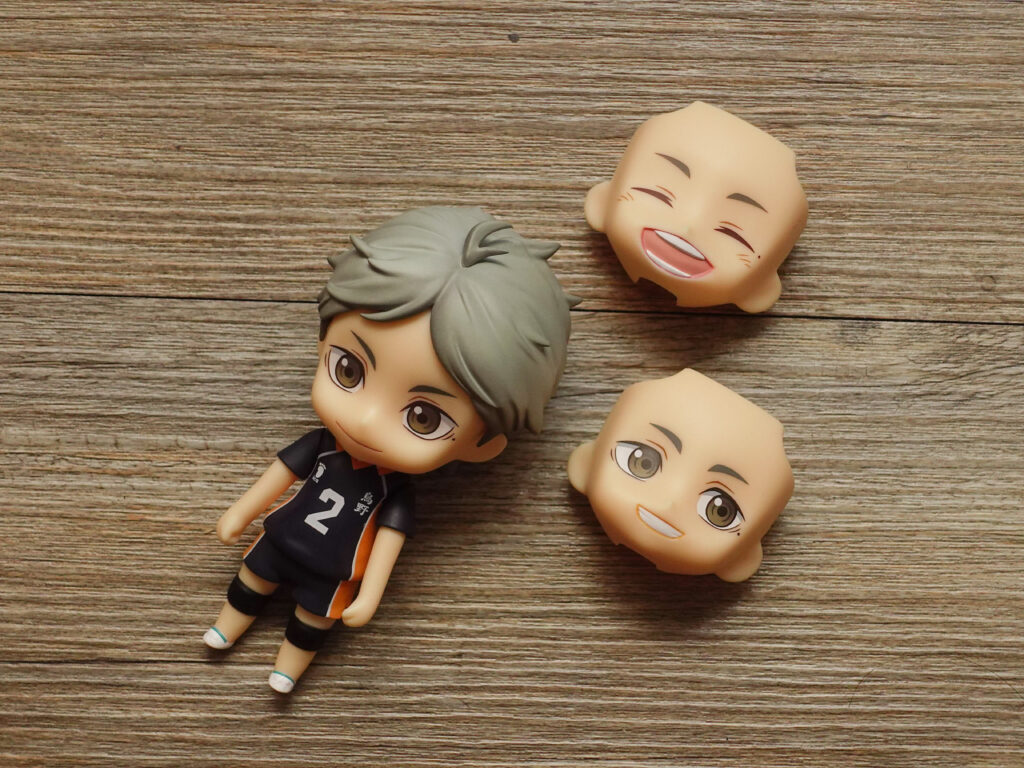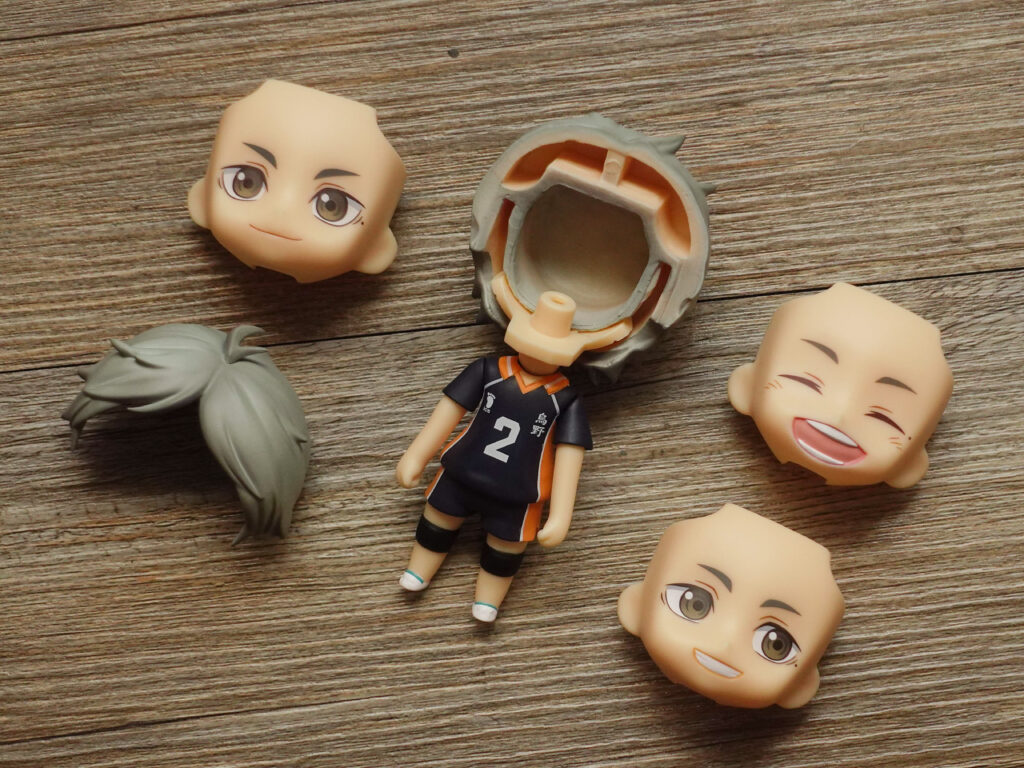 As most of the parts are painted by hand, I really admire the effort put into each spare part, especially the faceplates. They've added a very minute detail to Suga – the mole near his left eye was also included!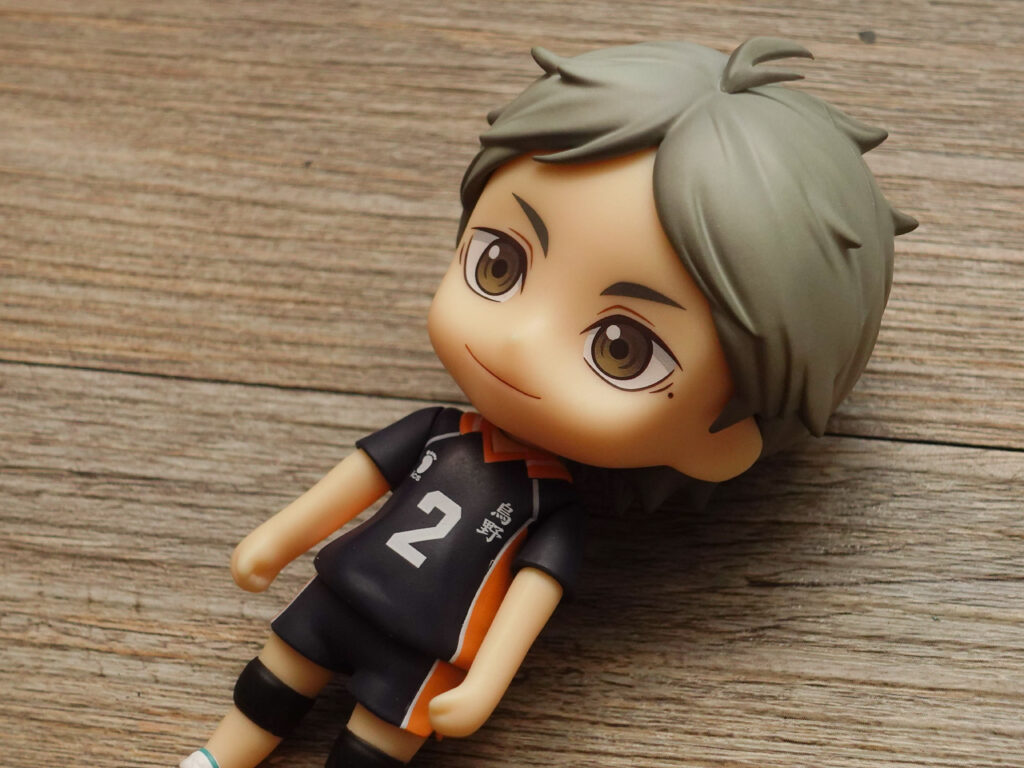 Overall Rating
This specific Nendoroid line is like a poison to me, once you get one – you cannot avoid getting the rest! So for those who are like me who've missed out on the first release of the Haikyuu!! Nendoroid figures – this is the best time to catch up!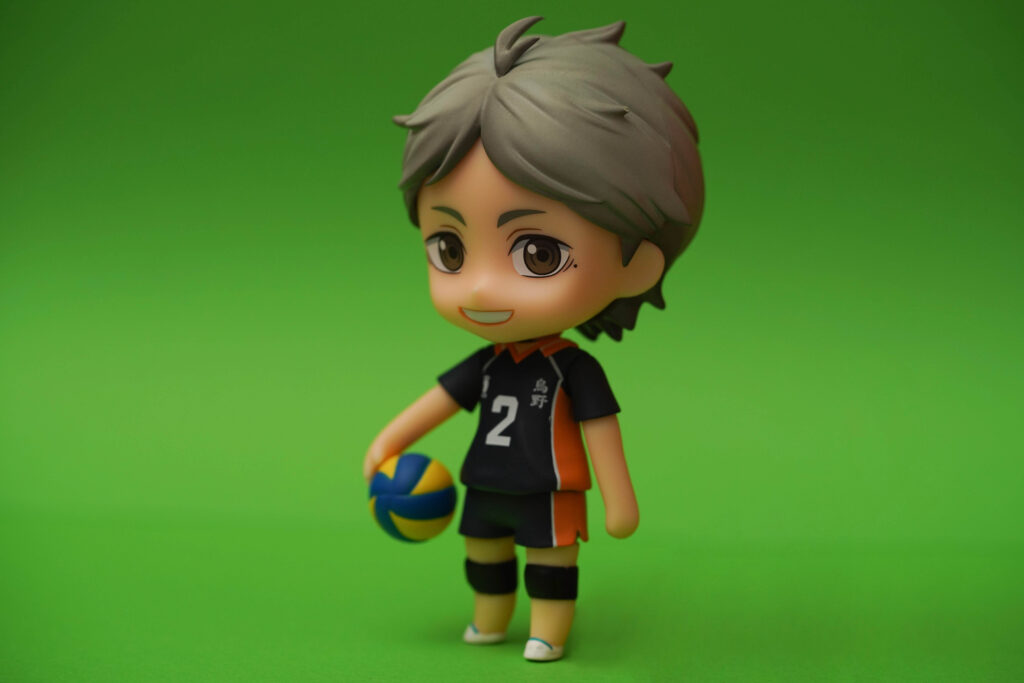 Here are some of the shots I did with the Nendoroid Sugawara Koshi figure – I've also added a bonus group shot with Daichi and Asahi! Asahi figure review – coming soon!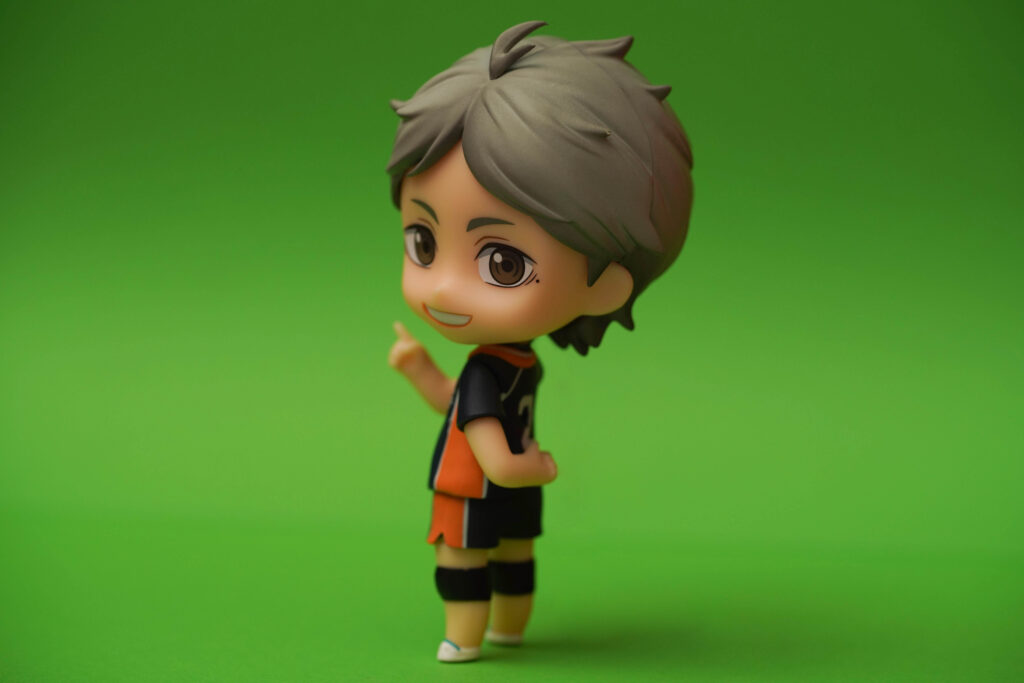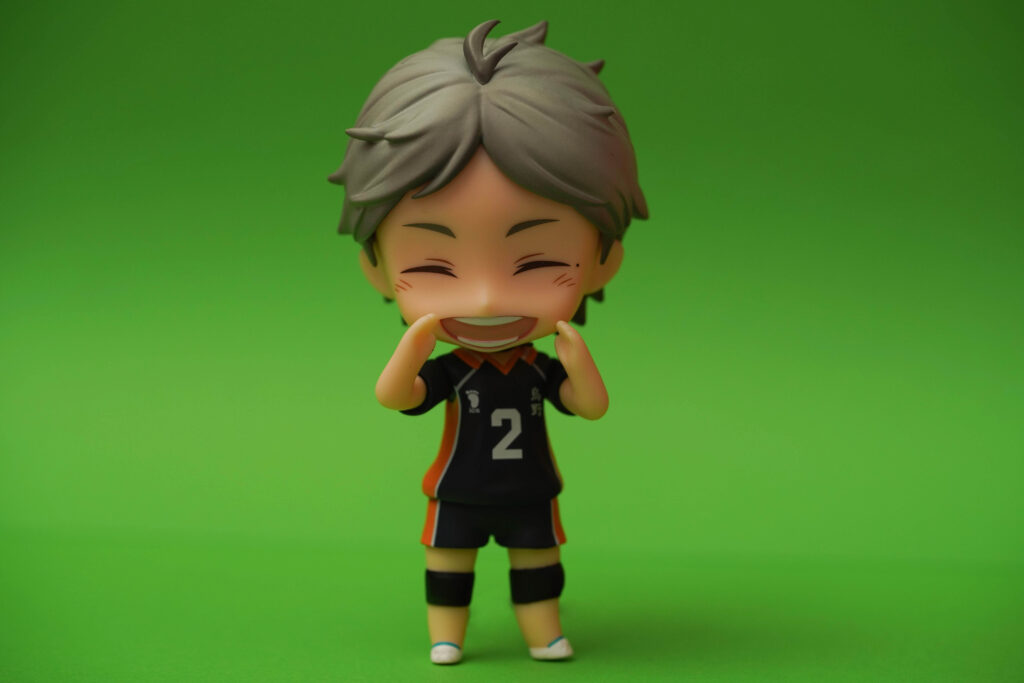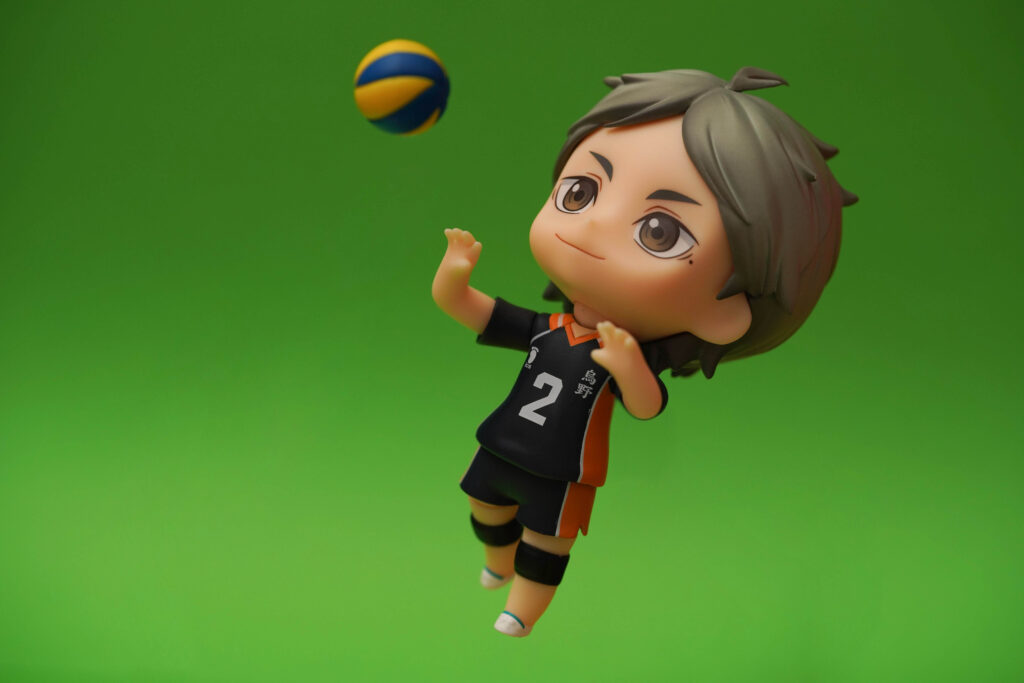 P.S. I really liked this smiling faceplate – it really captures Suga;s personality!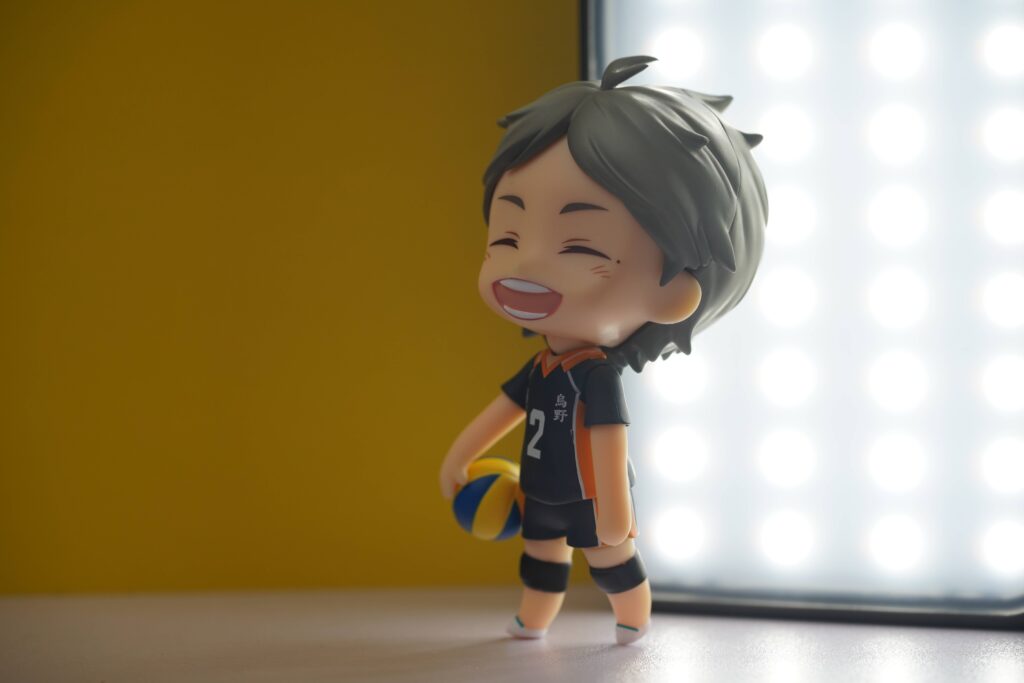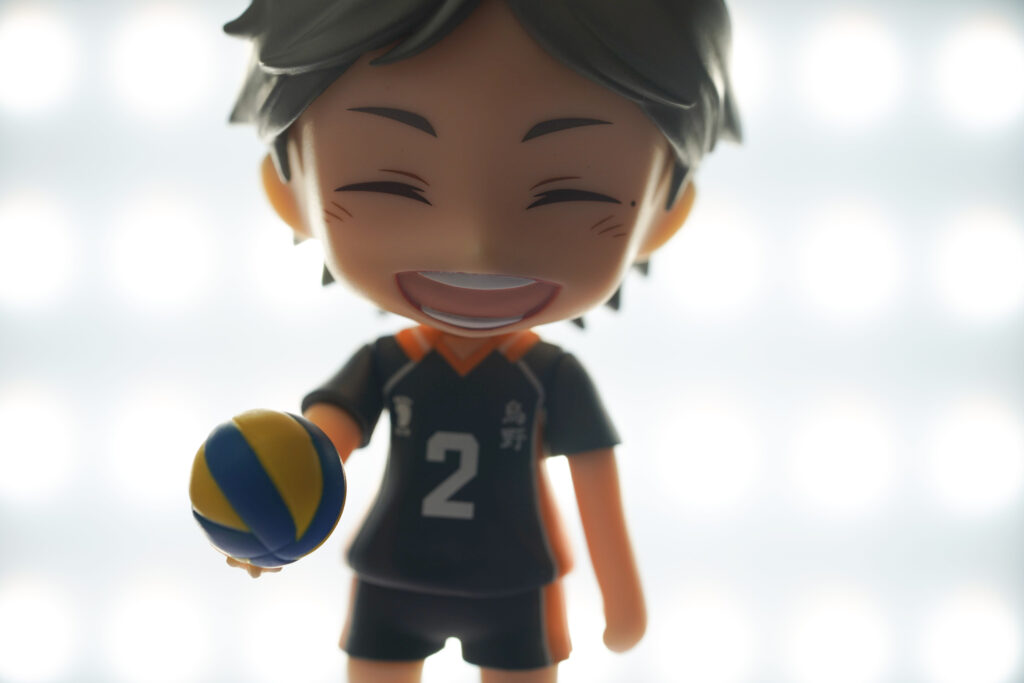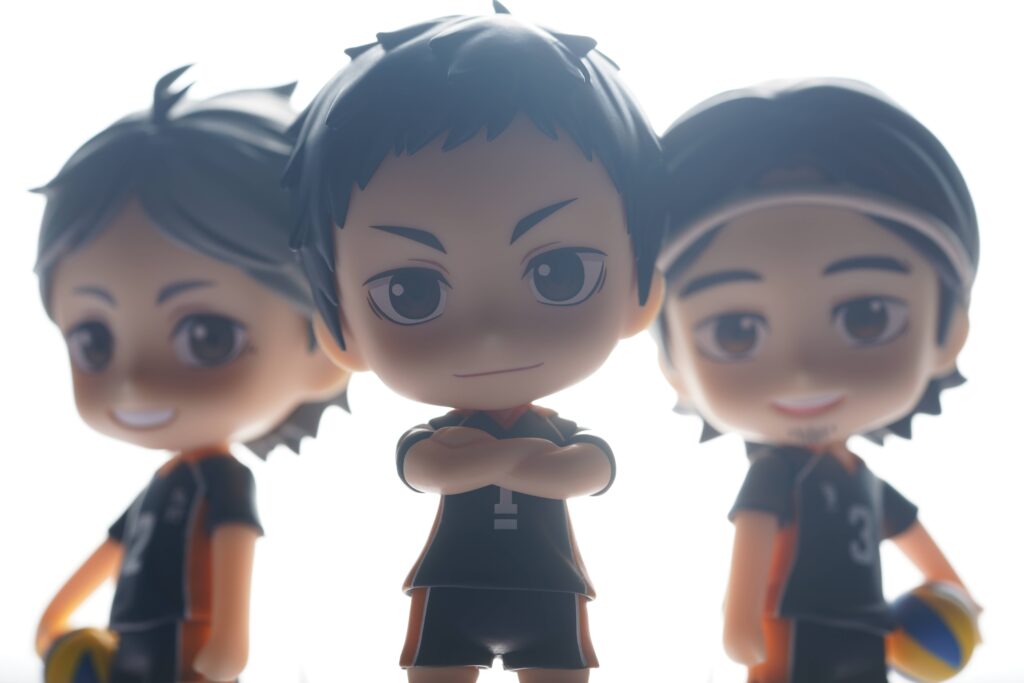 If you want to order your own Haikyuu Nendoroid figures, check out KG Figures! There are also some pre-order figures listed on their page, so go check them out!

Check out this blog post by Pixpa on creative photography ideas discussing how getting creative with photography isn't a challenging task as long as you have the time to have fun with it. > https://www.pixpa.com/blog/creative-photography-ideas