Alola! Since the hype of Pokémon Sun and Moon isn't over yet, I'll be doing a quick review on the new Pokémon Sun and Moon merchandise released this month.
Takara Tomy released individual PVCs and a starter set for its initial toy merchandise release.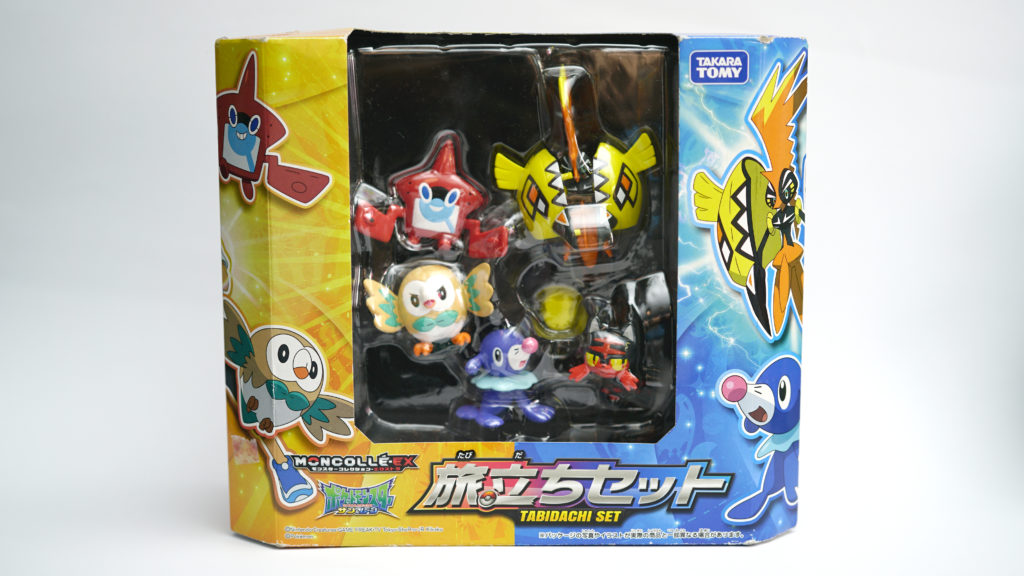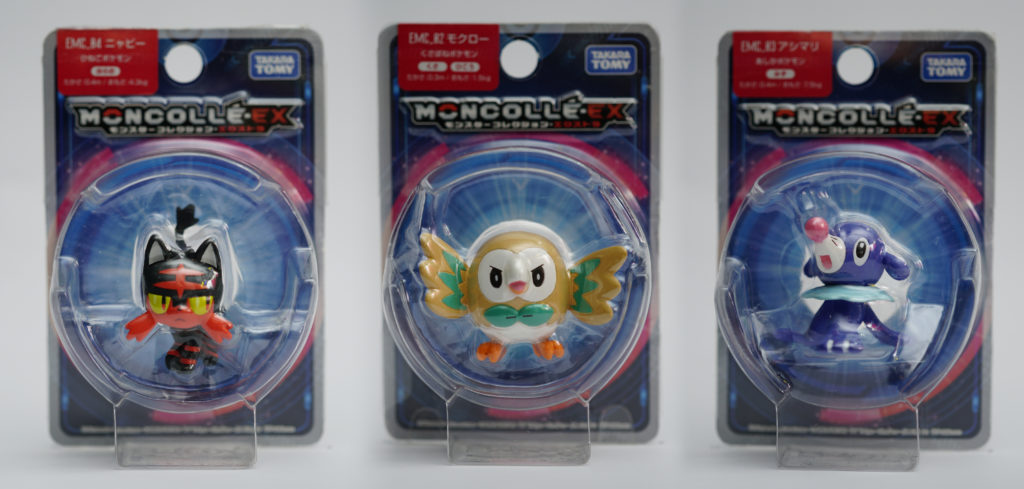 The packaging for the Moncolle EX is way better than how they did it for the X and Y PVCs. The packaging can be stacked and the shape, regardless of the Pokémon's size, would be almost or if not the same.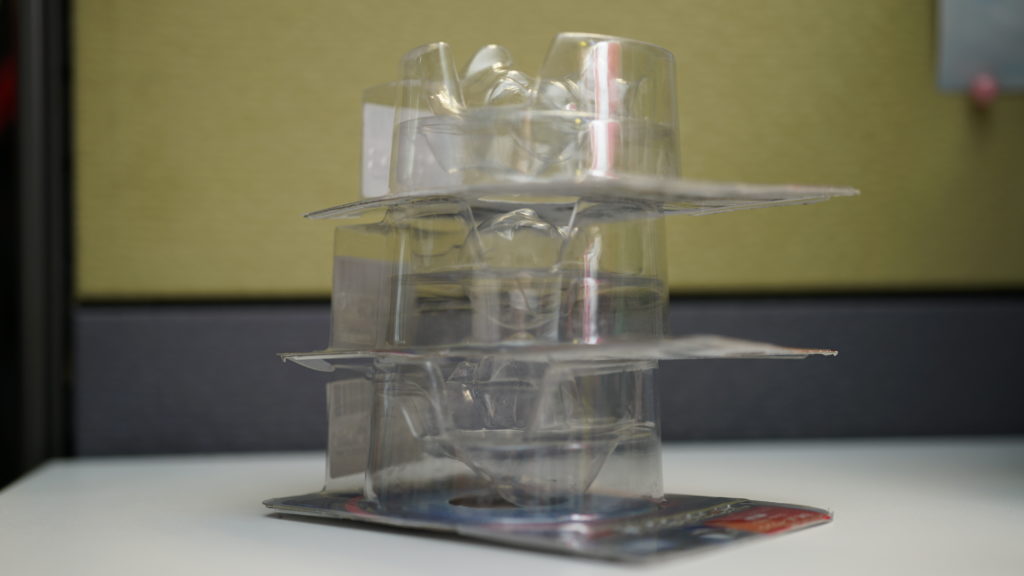 This year, Takara Tomy released an Alolan Starter set with an additional Rotom Dex and a Tapu Koko (savings would be higher if you purchase the set)
Here's a quick look on the new Pokémon PVCs, trademark is same with X and Y PVCs and the finish is the same, matte – I think it's because it would look better in photos, no glare from the light. The Alolan starter figures are okay for me, I just feel the Rowlet's pose is very limiting in terms of doing creative photos with it.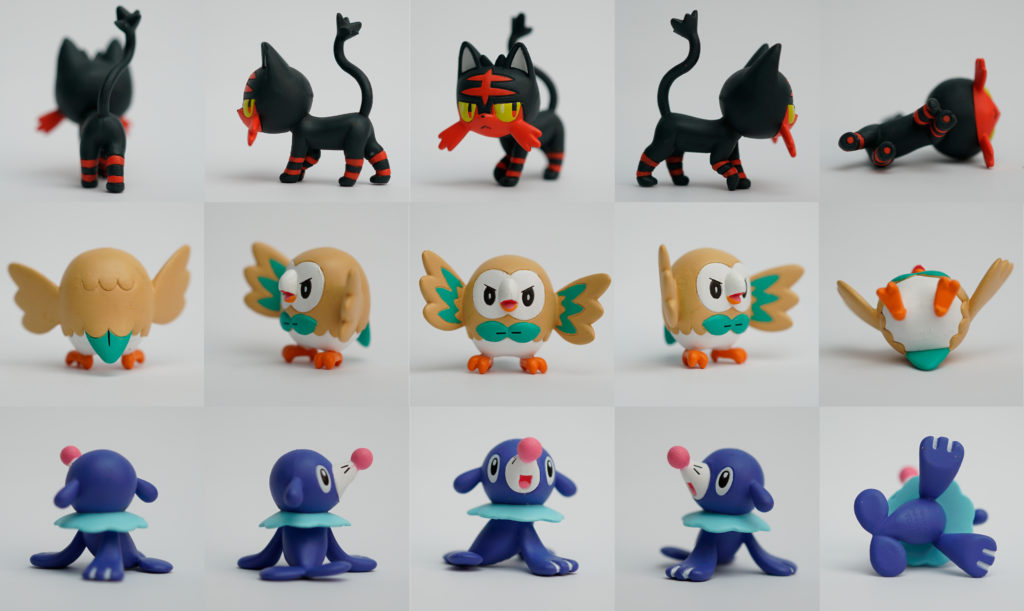 The Tapu Koko figure is cool, it can transform to its closed totem-like forme and its battle forme. Although the connecting peg covers Tapu Koko's face, quite noticeable becuase the inner body is as thin as the peg. I also find the Rotom Dex is a bit smaller compared to the other figures though, maybe because it is thinner than the others.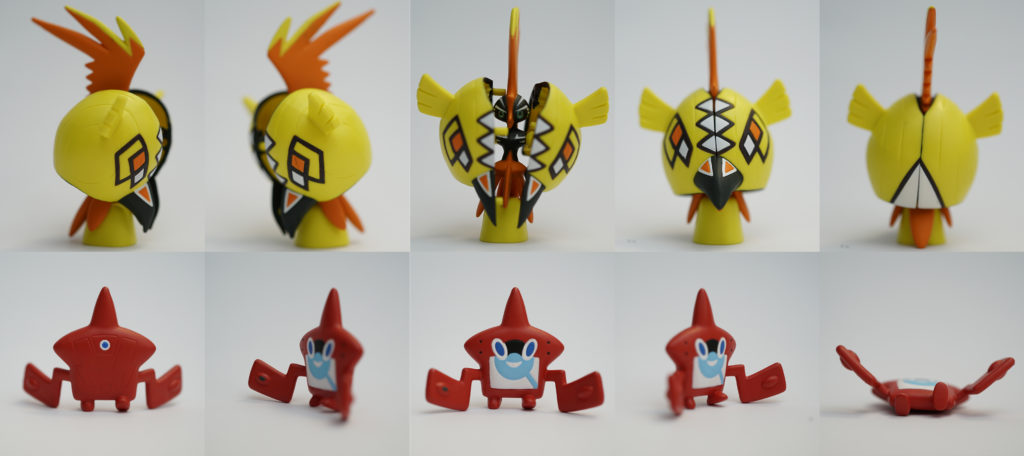 I also got a Rockruff and Togedemaru. I really like how they made the Togedemaru figure very simple and cute. I hope we will see a normal posed Rockruff soon, with its current pose it's similar to how I find Rowlet kinda limiting when it comes to posing for photos.

Here are some creative shots I did with the Alolan starters, Rockruff and Togedemaru.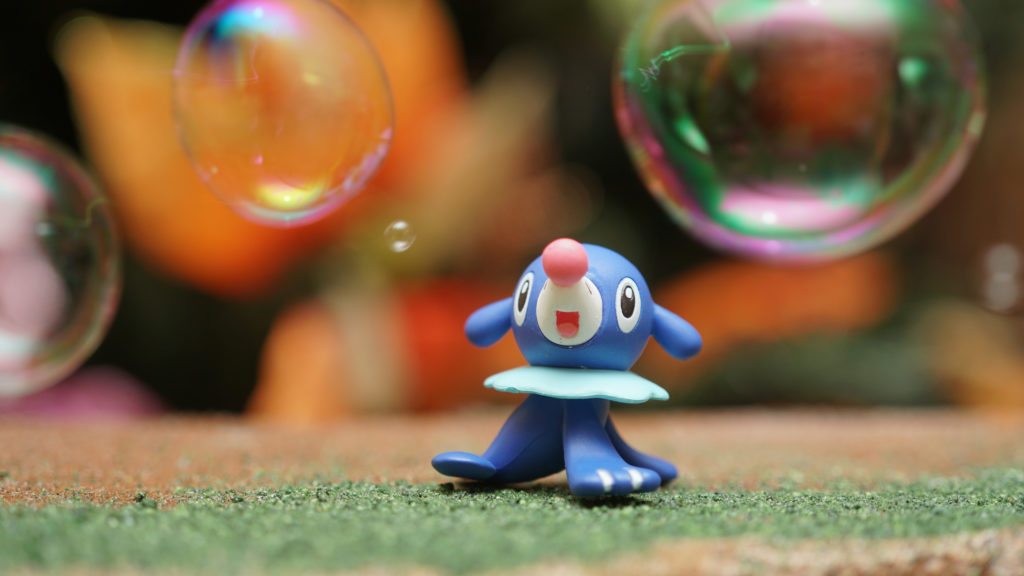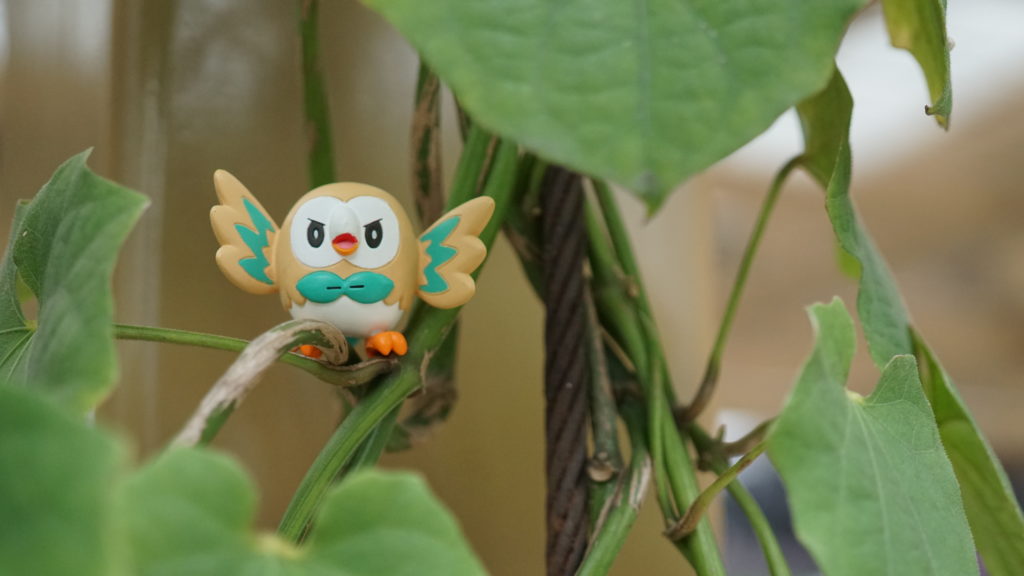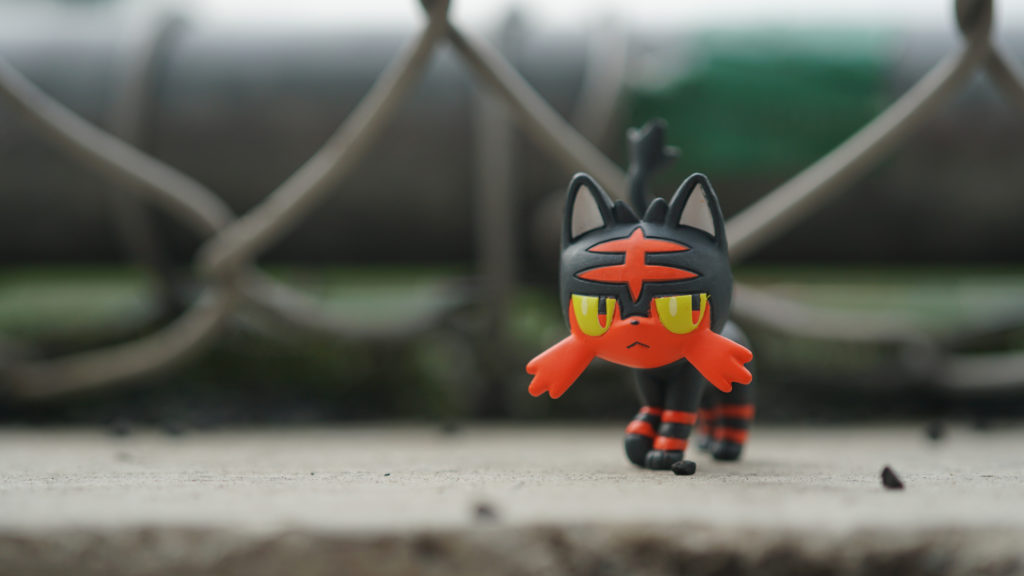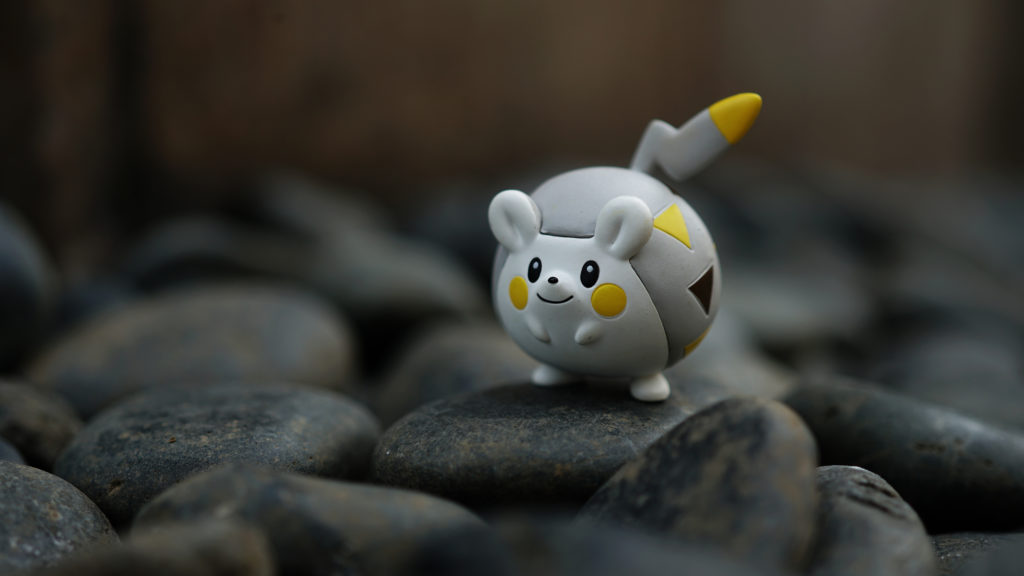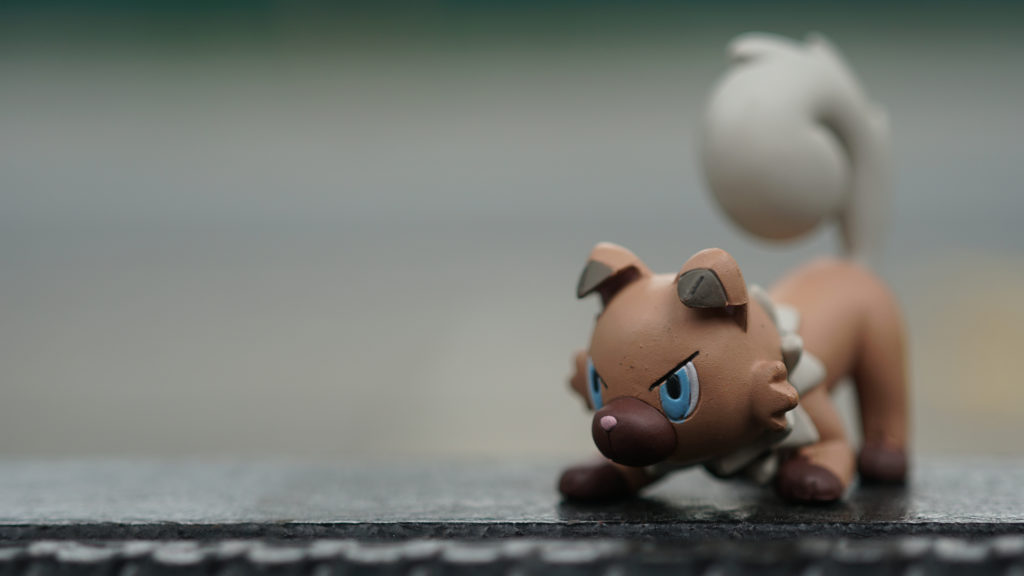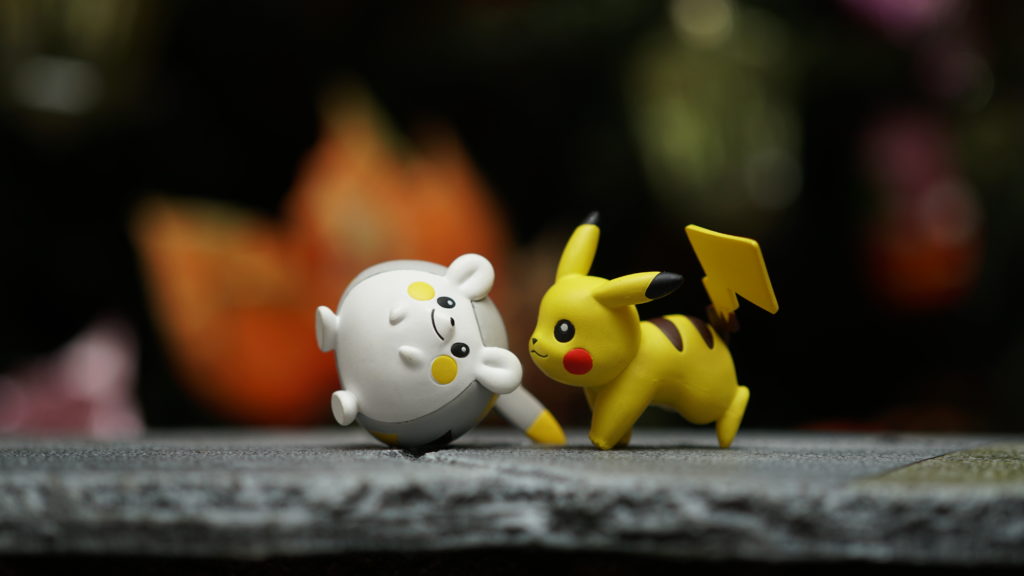 After 7 generations of Pokémon, I'm happy to say that my starter collection is complete – including Pikachu, starter for the Yellow version.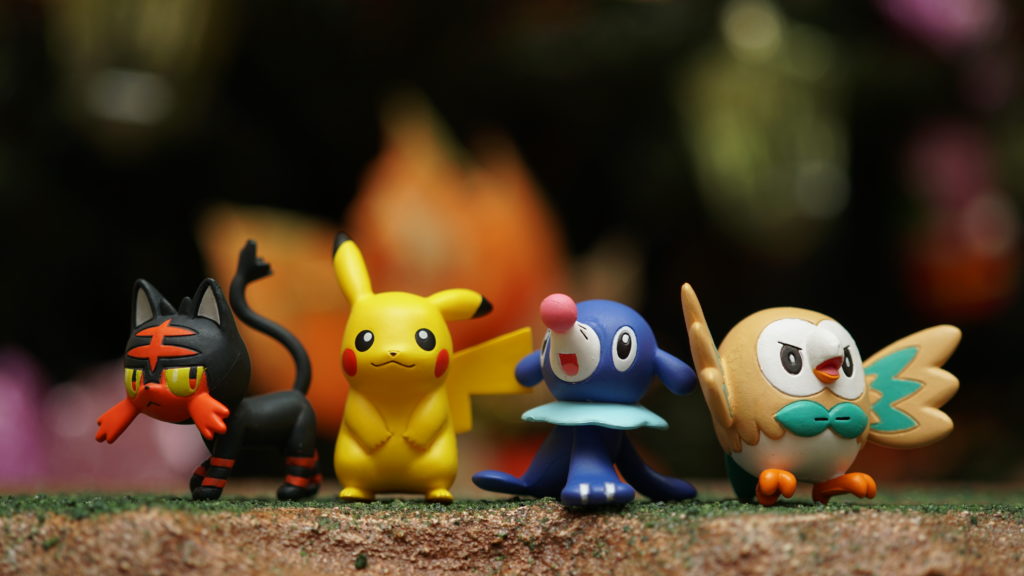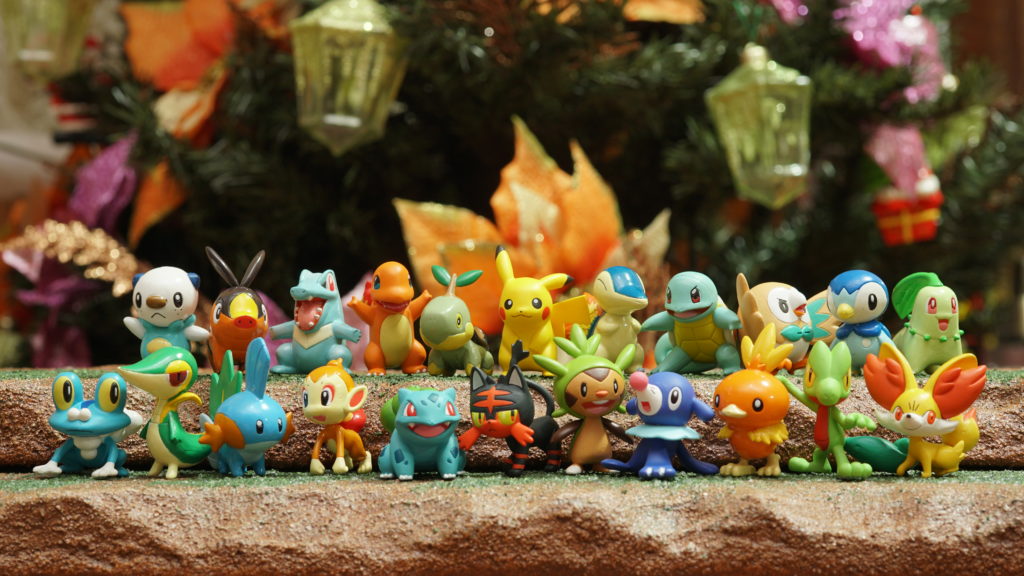 The figures are not yet available in retail toy stores in the Philippines, I think it will be released by the first quarter of 2017  – maybe depending on the stock situation for the X and Y figures or the custom situation.
I got mine in Japan with a help of a friend, I got the individual PVCs were from Toys or Game from Singapore. I hope that these would be available in PH toy stores very soon!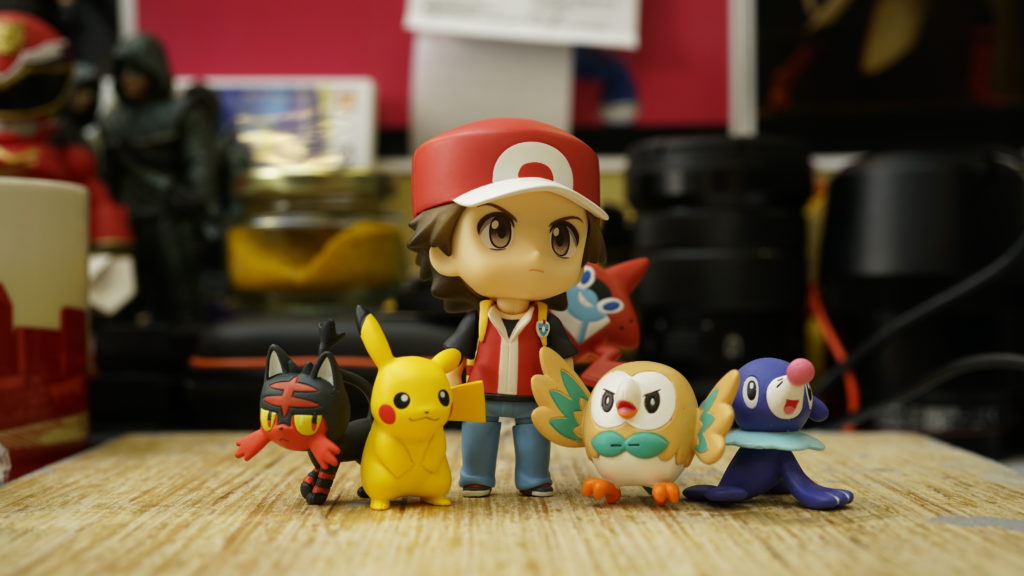 -jvr