When you talk about "femme fetale" in the X-Men universe, probably one character comes in to mind – Psylocke. The Amazing Yamaguchi Revoltech Psylock figure is probably the most articulated Psylocke figure out in the market. Many were excited with its release – let's see if the figure would be up to par with our expectations.
I've done reviews for the Revoltech Magneto figure and probably I'll be doing a few more in the near future. Thanks to our friends from GreatToys Online for providing this figure for review! Check out their stores and online sites to know more about the toys and figures up for sale.

Box Design
The box design is quite busy looking for my liking although it gives you a "comicbook" feel of what the character is all about. There are prints located in the box flaps and even on the sides of the box itself.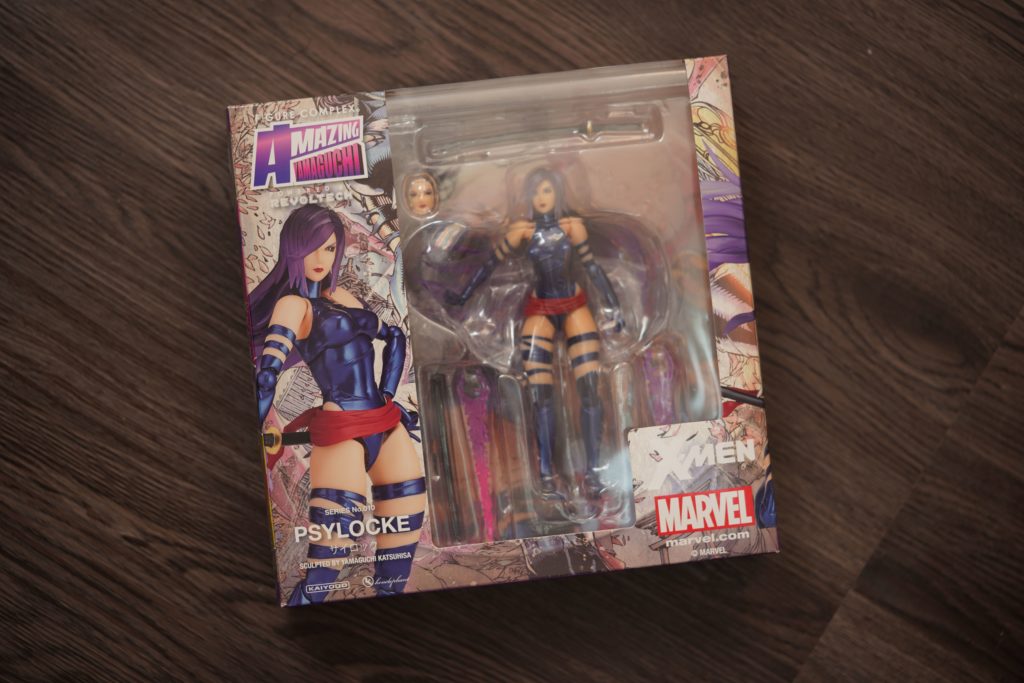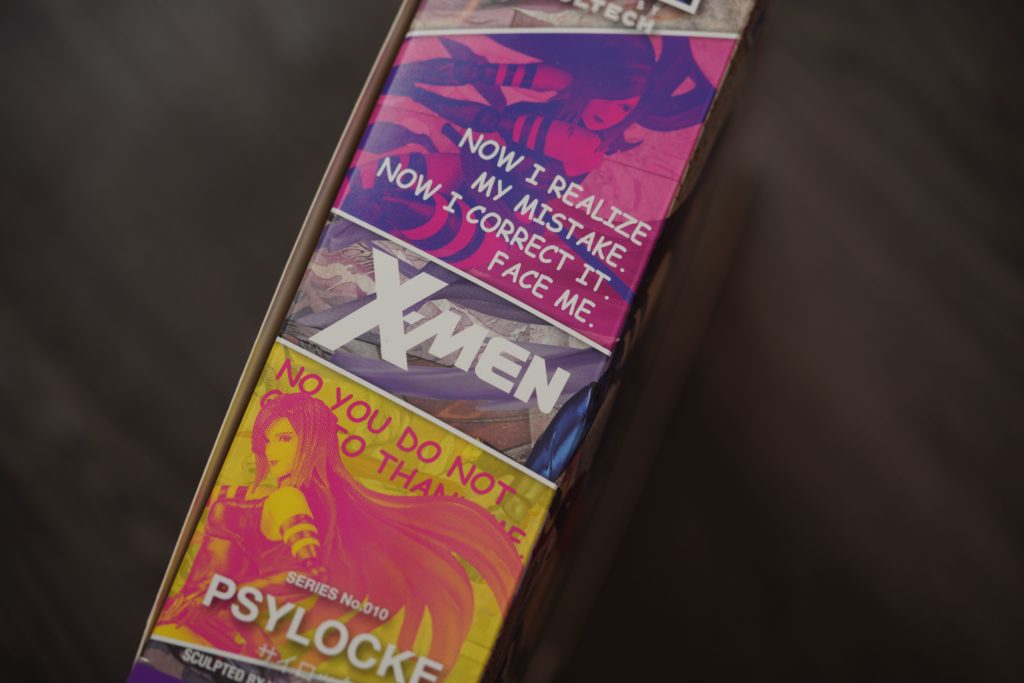 First Thoughts
My initial take on the figure is that it looks very cool, the suit was well colored although the skin is a bit pale. The skin color is similar to that of a "Figma" make. Although I also thought that there would be more movements for Psylocke's hair but its "flow" is quite fixed to say the least.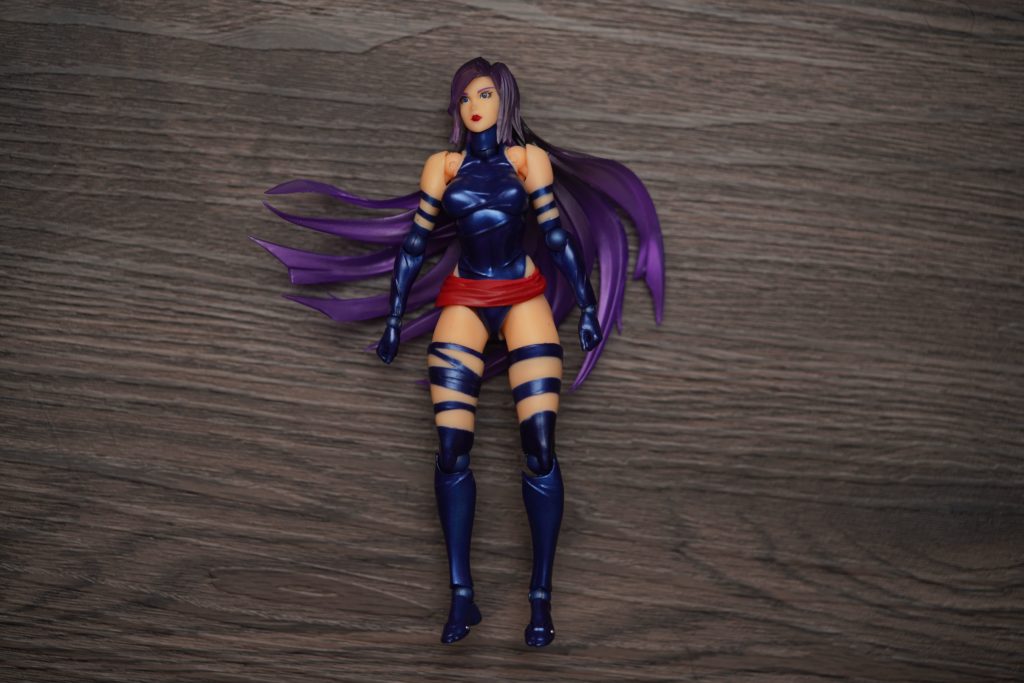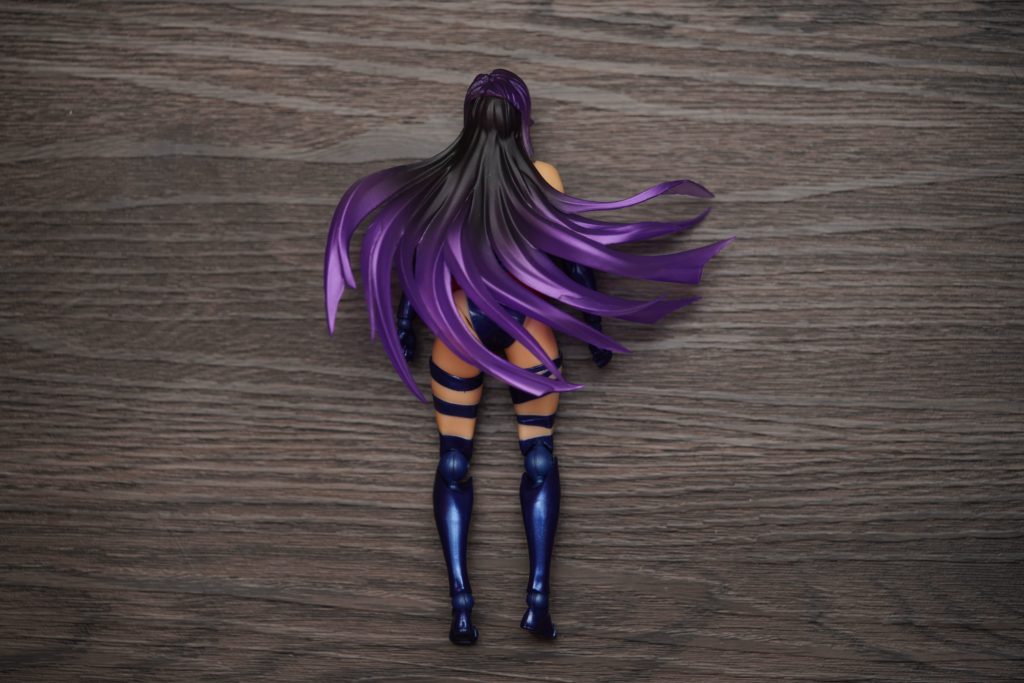 What's Inside the Box?
The set includes an ample amount of essential accessories from the face plates, interchangeable hands up to her weapons and her violet psychic knife.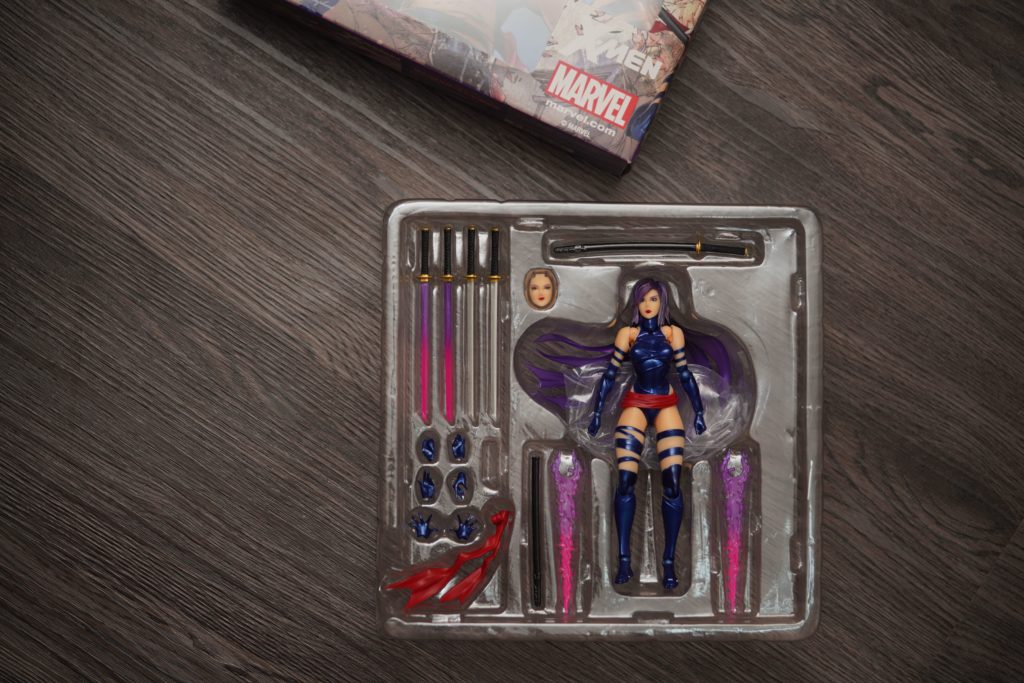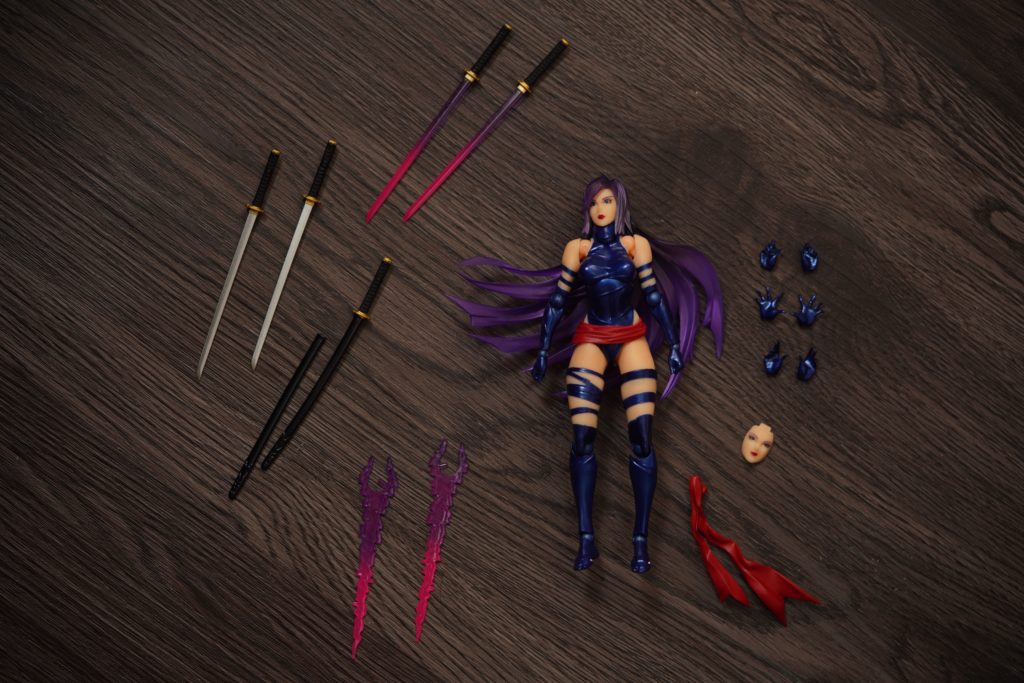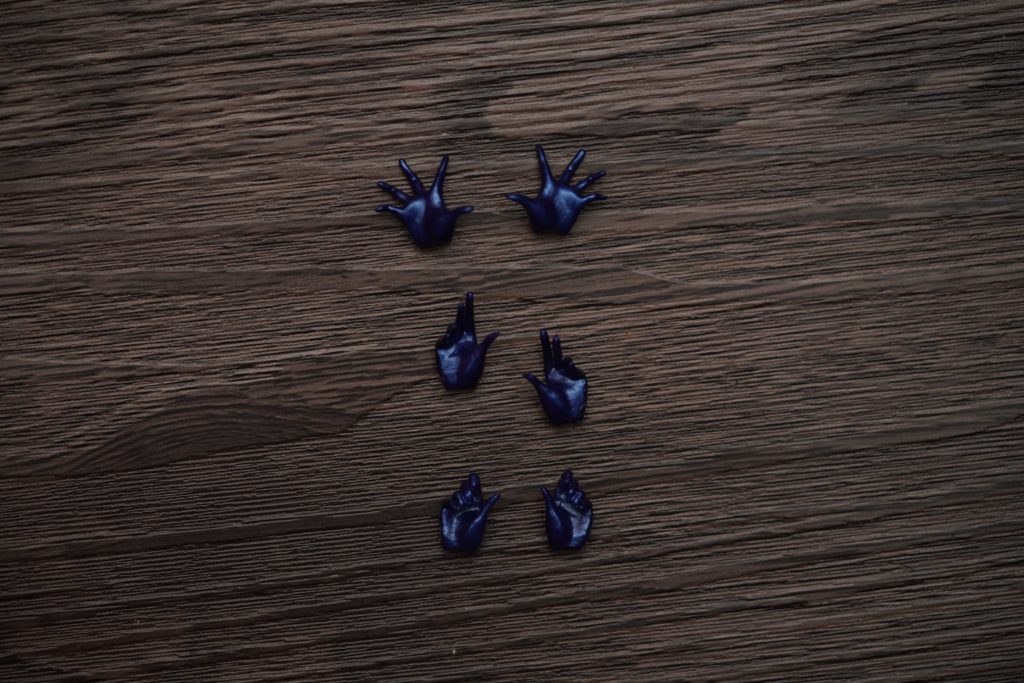 Her weapons are nicely done, I really liked how they made the violet katana look like as if it is glowing.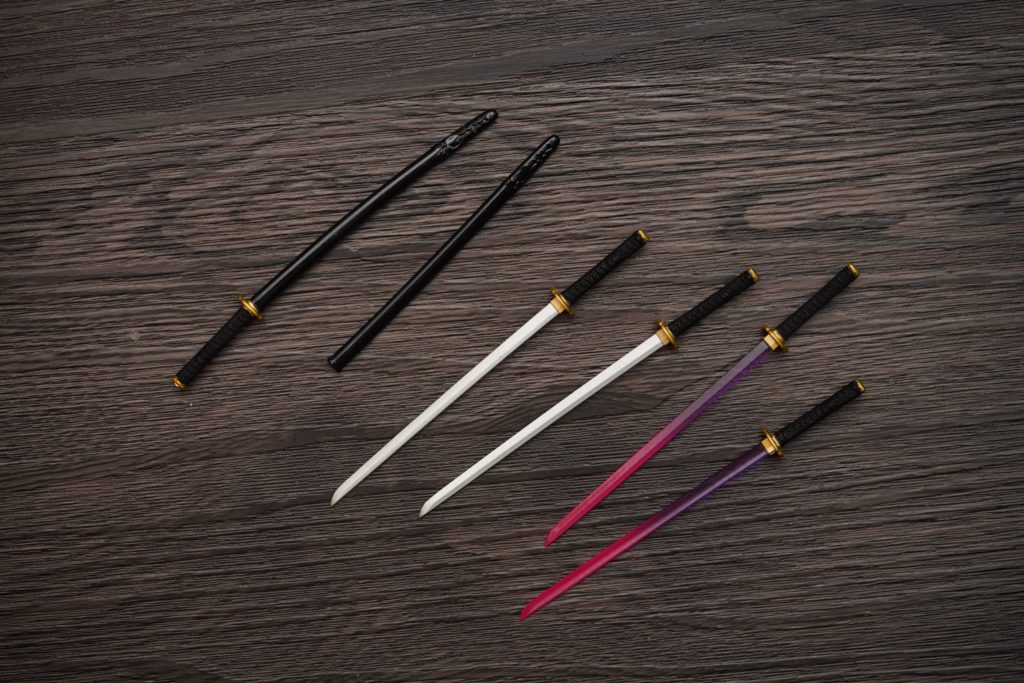 Her violet psychic knife is also nicely painted although it's quite tough to put it on her hands.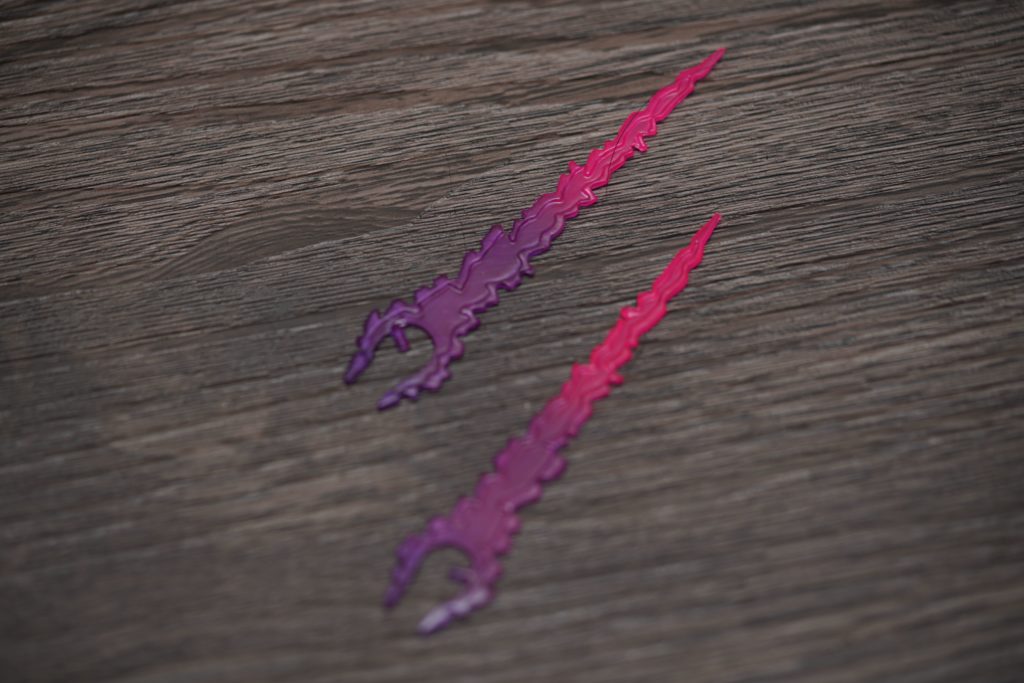 Figure Articulation and Details
The figure is fully articulated (as I said earlier) although some of the moveable parts are quite distracting for me.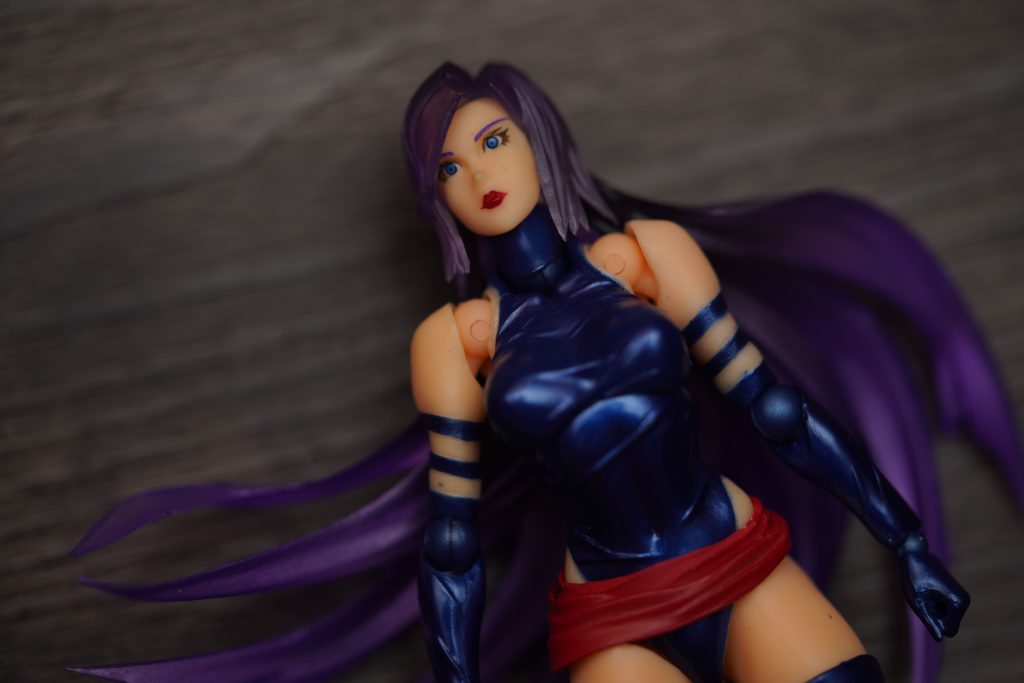 I hope they made a better way on how they should've done the shoulder articulation – I find the ball peg quite distracting.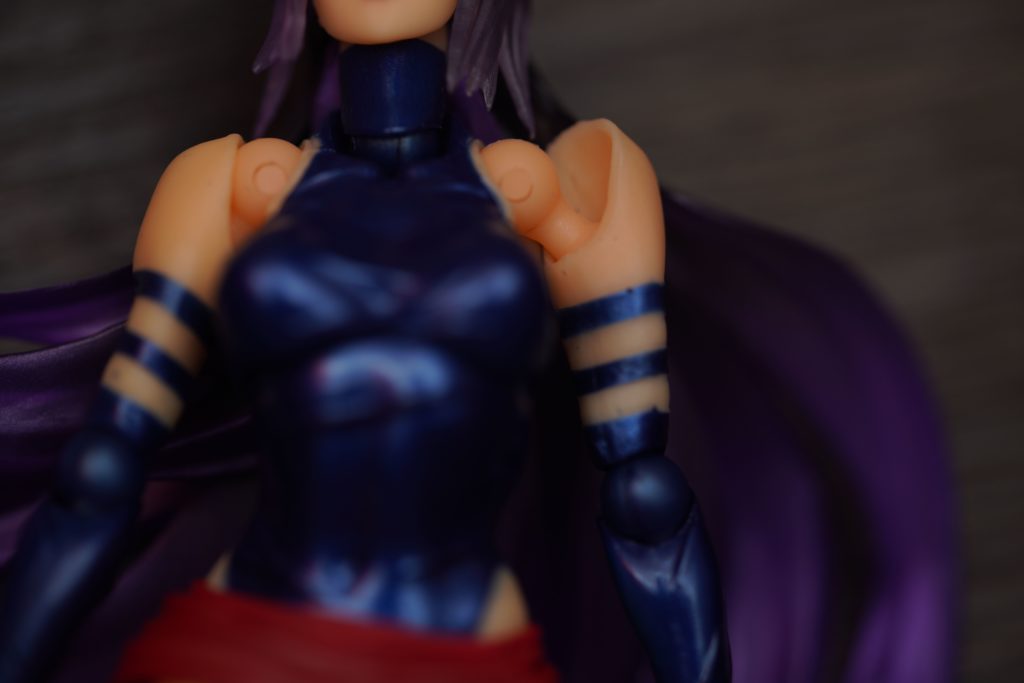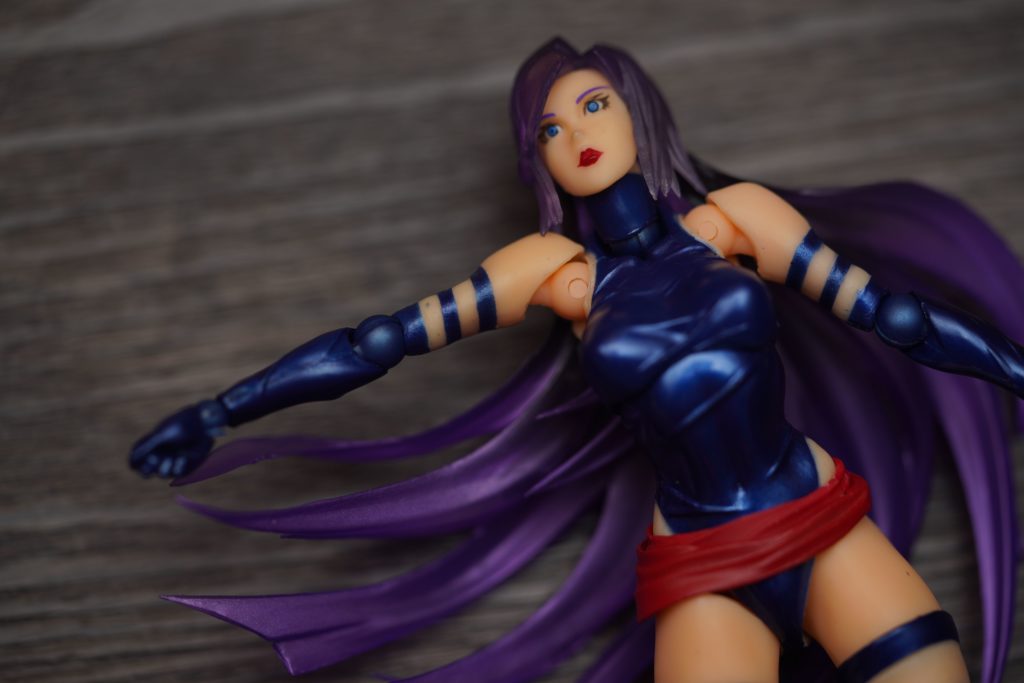 The leg and hip articulation was quite distracting as well as it looks very hallow or bare. And most of the connecting sprue pegs were not removed properly as if it was rushed – I hope they can fix this in their next figures.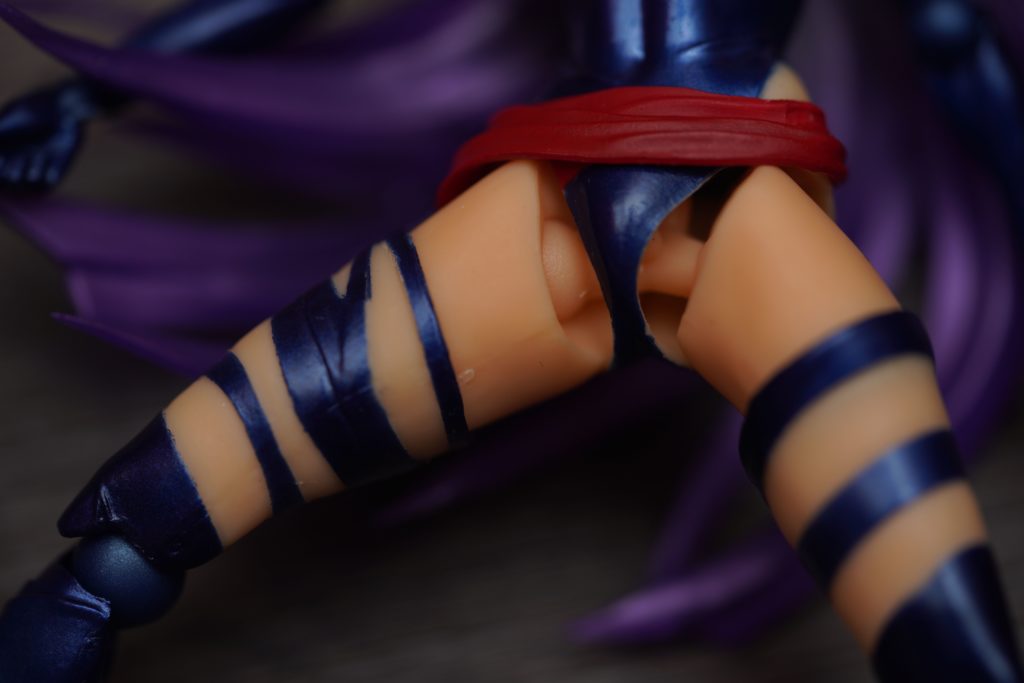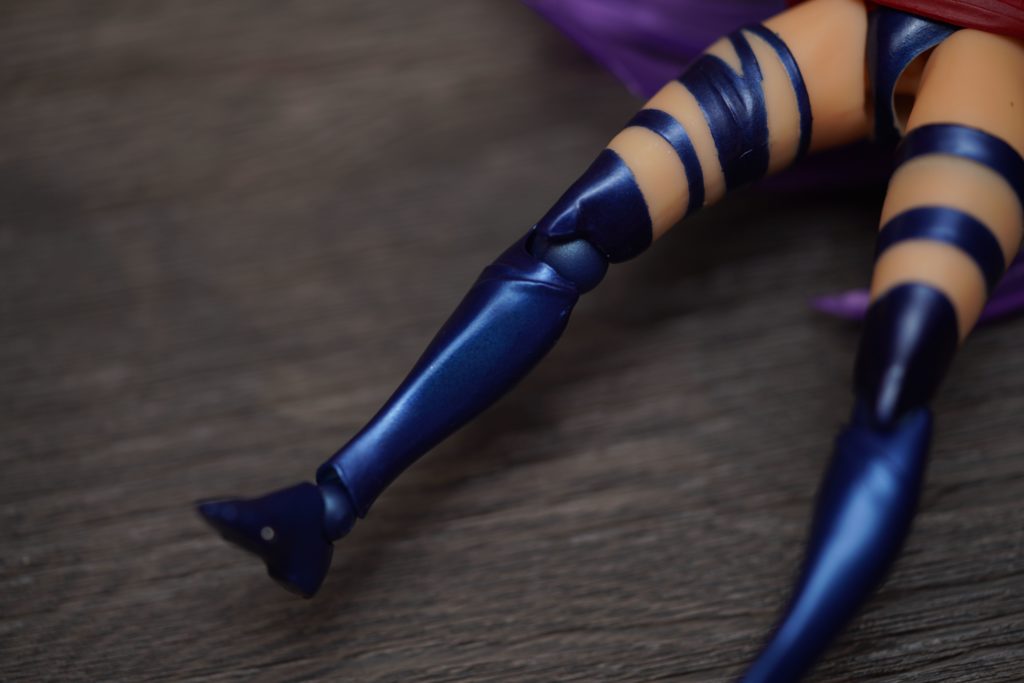 The paint apps are nicely done, I quite liked how they made it appear very metallic or shiny.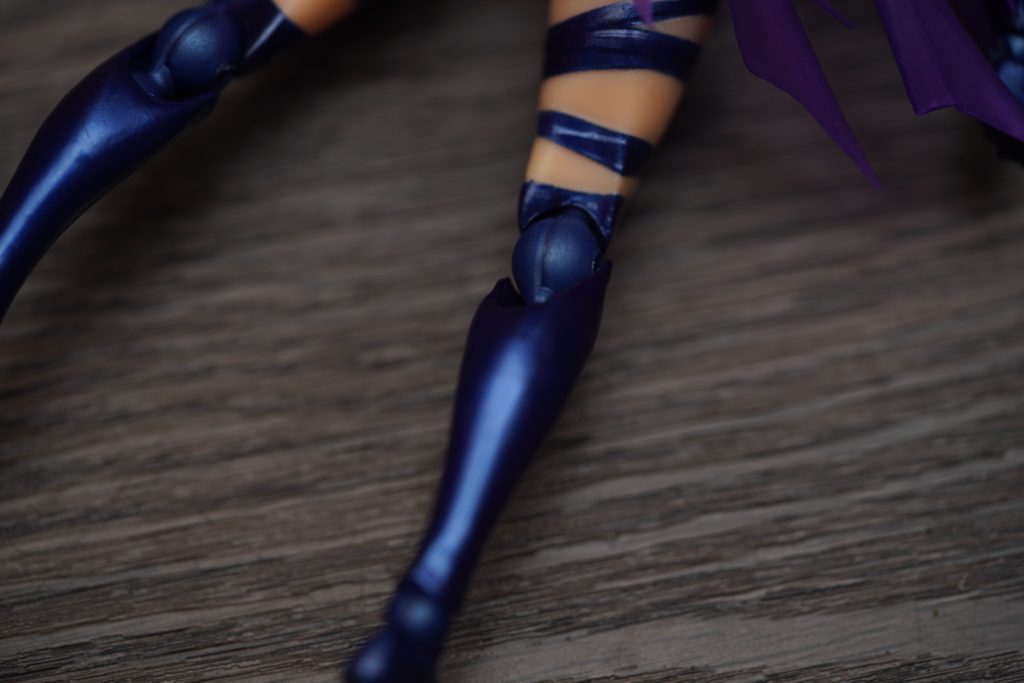 Like I said earlier, the hair movement is quite limited – articulation is present but the flow of the hair itself cannot be changed.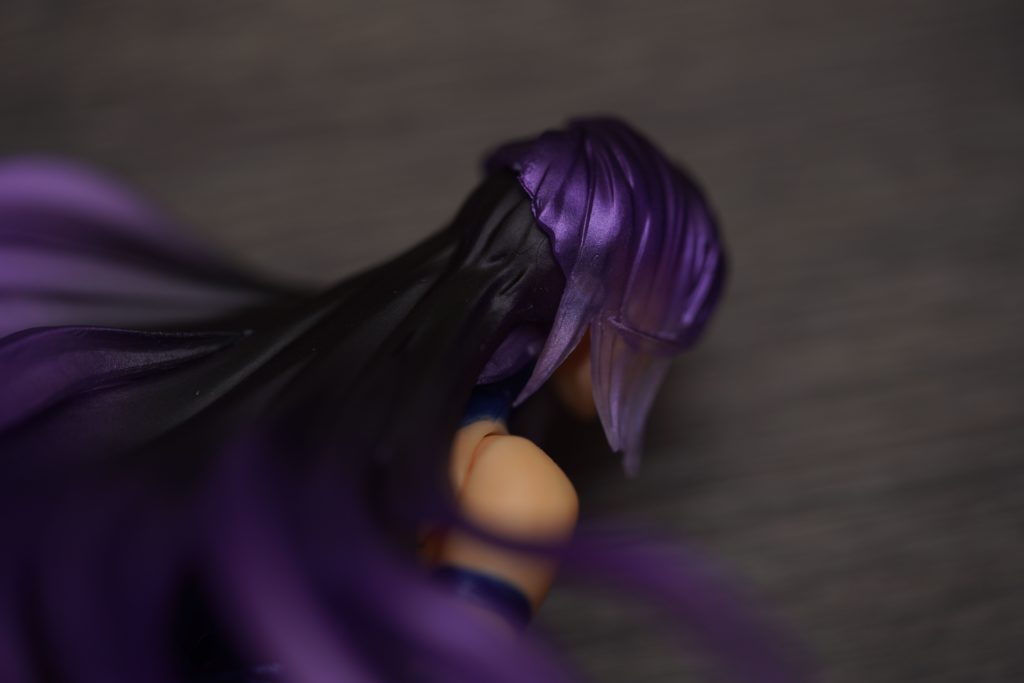 The execution of the face paint is quite poorly done – it seems it has a blank expression. For you to change the face plates you have to pull it down from its hair.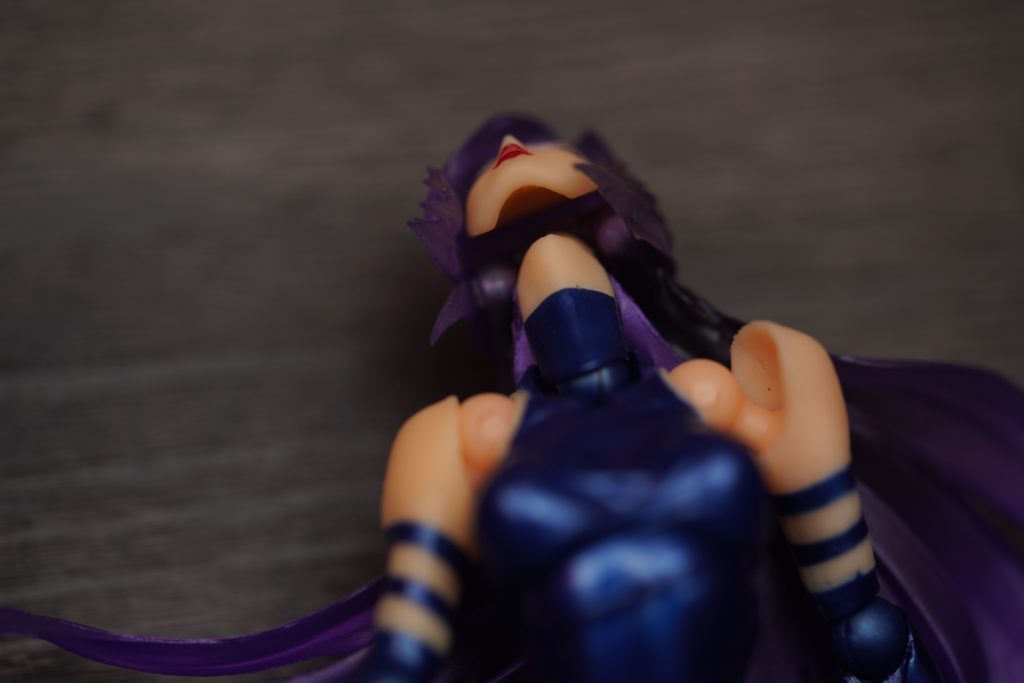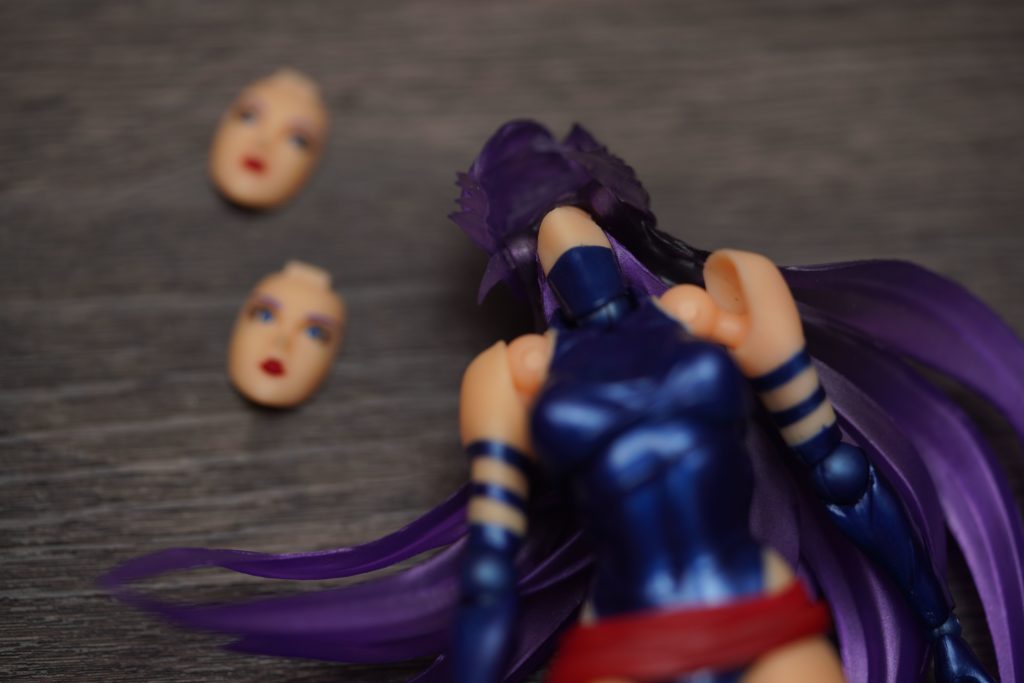 Overall Rating
Although there might be some things I didn't like about the Psylocke figure, I would still say that it's a good figure to have especially if you've already collected most of the Amazing Yamaguchi Revoltech figures.
You can get your own Amazing Yamaguchi Revoltech Psylocke figure at GreatToys Online. Do check out their site for more figure and toys releases.