"Here Comes a New S.H.Figuarts Challenger!"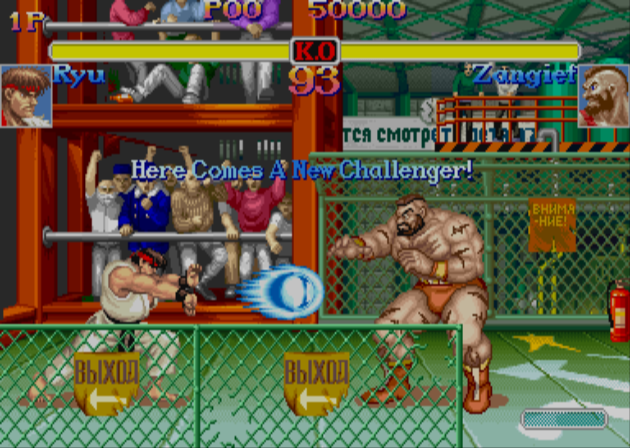 The 90s was really the peak of many nostalgic moments; from all the icons, fashion, pop-culture down to the even retro games that paved its way to the arcades. With the support of the fans, may of the retro games are still making noise in many different gaming platforms. One of the most iconic games was the combat fighting video game called Street Fighter. This has got to be the most played combat game since it was launched. The main reason for its success would be how it's easily playable compared to the other combat games and the very recognizable characters it has produced in all of its series.
Image source:
http://cubittartists.org.uk/wp-content/uploads/2016/11/herecomesanewchallenger.png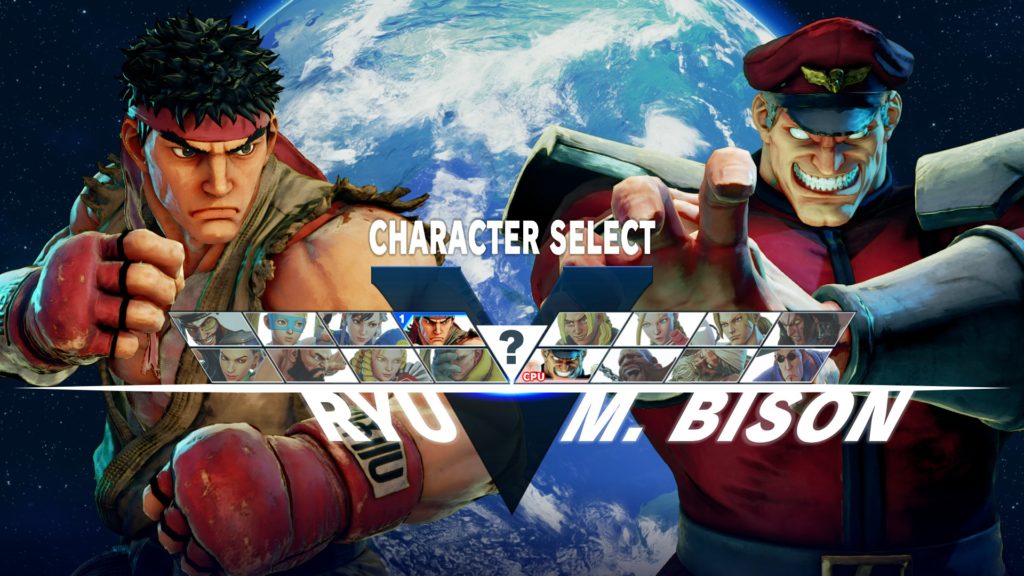 http://cdn.gamer-network.net/2016/usgamer/2016-02-15_00001.jpg
I'd say that having a country-assigned characters are what most games are looking forward to every time they are playing the game. Just think about how they made the iconic Ryu represent Japan and its famous martial arts – karate – in the character's storyline and character development, this made everything very relatable and interesting as the game's storyline progresses. Like i said, each character represents their country of origin, I hope we'll get to see a Filipino Street Fighter character soon – which they already did in Tekken 7 for Josie Rizal.
The recent launch of the Street Fighter games were the remastered version of the Street Fighter Turbo for the Nintendo Switch console and the new Street Fighter V which takes on a different storyline from the Street Fighter IV and many characters were also introduced in this new series.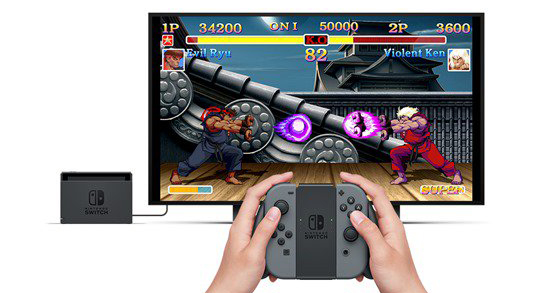 http://www.siliconera.com/wordpress/wp-content/uploads/2017/01/img_01_thumb.jpg
When Bandai announced their S.H.Figuarts Street Fighter figures at the Tamashii Nations 2016 events, many of the toy collectors were happy because they would have a chance to get a Street Fighter figure with interchangeable parts and better articulation. Some of the Street Fighter figures were released by SOTA and NECA, both adapted different kinds of Street Fighter series from Turbo to Alpha and even to the Street Fighter IV series. The characters that they've announced for the S.H.Figuarts line were Ryu and Chun-li, the perfect starters for the new line. They've even announced two additional characters scheduled for release this year, Cammy and the new fan favorite, Rashid.  Whilst Bandai has this 4 characters for their Street Fighter V release, another company named Storm Collectibles also released their figures for Ryu and Bison, later this year they'll be releasing Ken and Zangief to add to their line while Play Arts Kai has their Street Fighter IV figure release as well. Storm Collectibles' 1/12 figures are slightly taller than that of the S.H.figuarts release and the Play Arts Kai is 2-inches taller compared to the S.H.Figuarts release.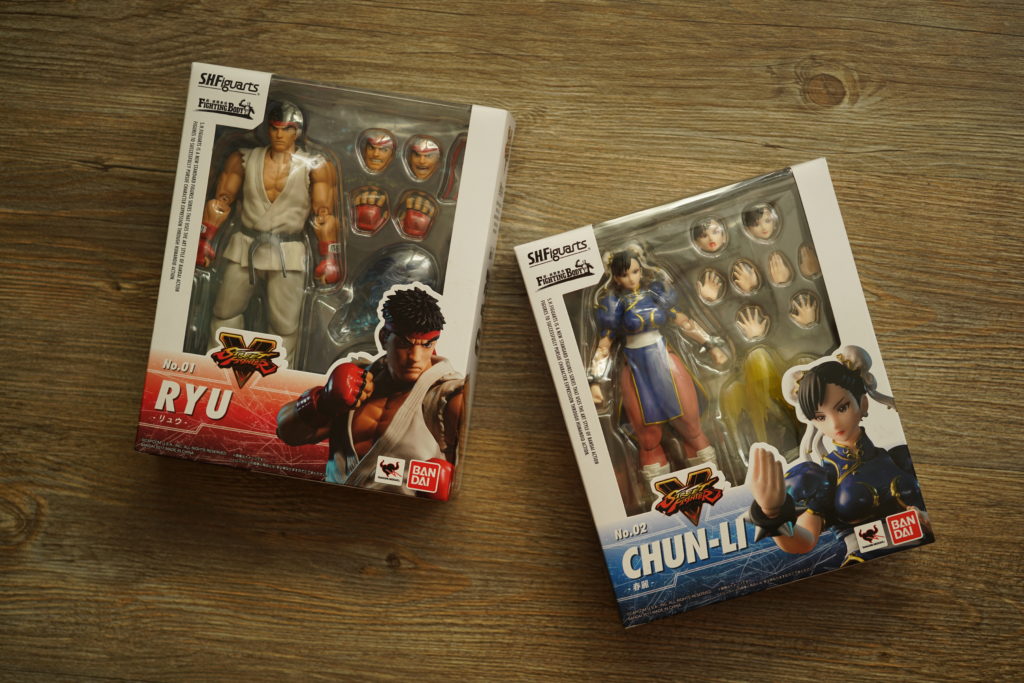 I'll be unboxing the S.H.Figuarts' Ryu and Chun-li and I'll be comparing this with the other SHF releases, mainly on its articulation and joint improvement. This particular series introduces SHF's new kind of body mould, the New Fighting Body feature. This feature gives a wider range of posing options which results to a better figure articulation. You can freely recreate Ryu or Chun-li's signature moves and poses with this new articulation feature.
You will notice the change in articulation especially in the leg area wherein you'll see that the joints are mounted carefully and it appears to be more sturdy compared to the other SHF leg articulation. Although, as study as it may appear, it is still prone to breakage upon over stretching the legs apart – I saw one post in a group showing how he accidentally dismantled Chun-li's legs.
The set also comes with interchangeable head (for Ryu) and face plate (for Chun-li), set of hands and basic effects with stands. Ryu comes with a standard hadoken effect while Chun-li has the "thousand kick" effect as an accessory.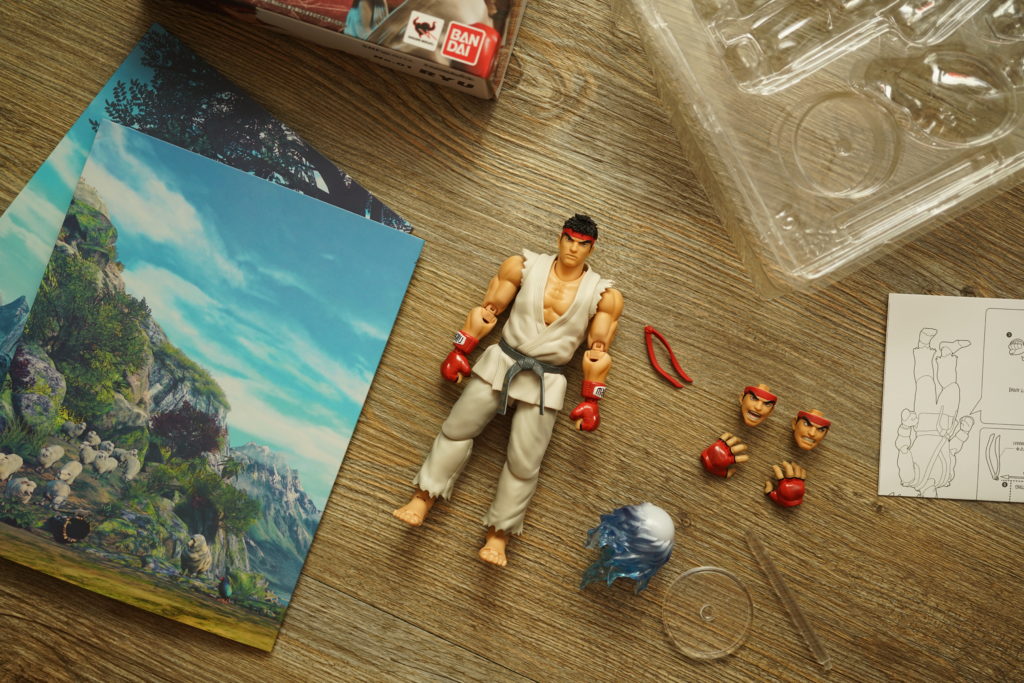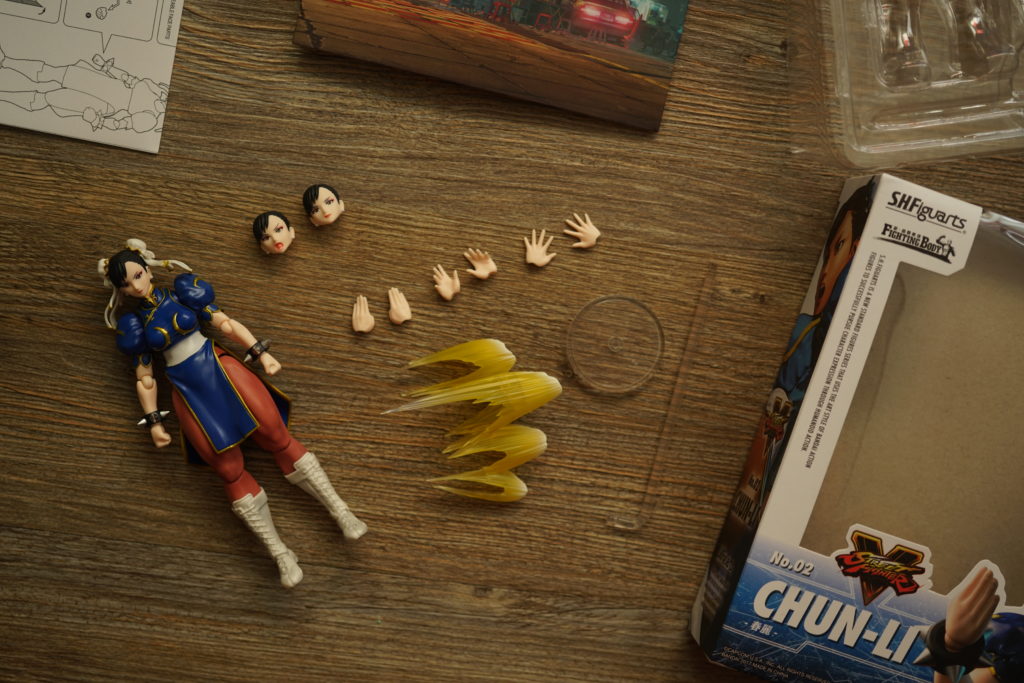 Both figures also comes with free "backdrop" depending on where the character is located in the game. I like how they made it very similar to the game, I also like how the two figures look when posed together. The main thing that I liked about this set would be how they made it very game precise that you'll actually look forward to the other releases just to complete the characters in the Street Fighter V game.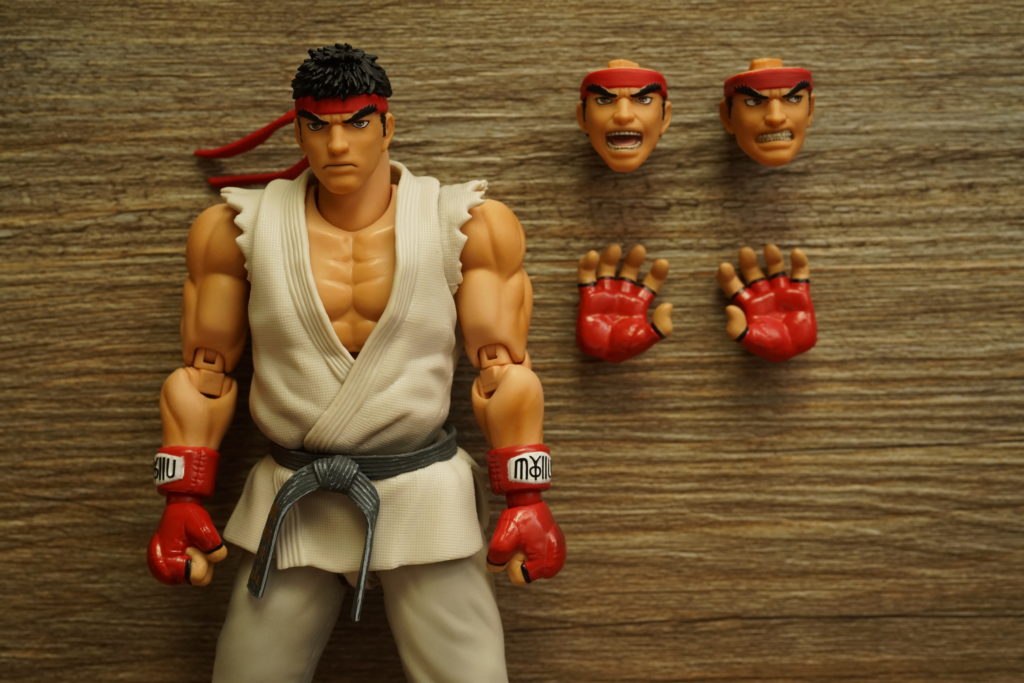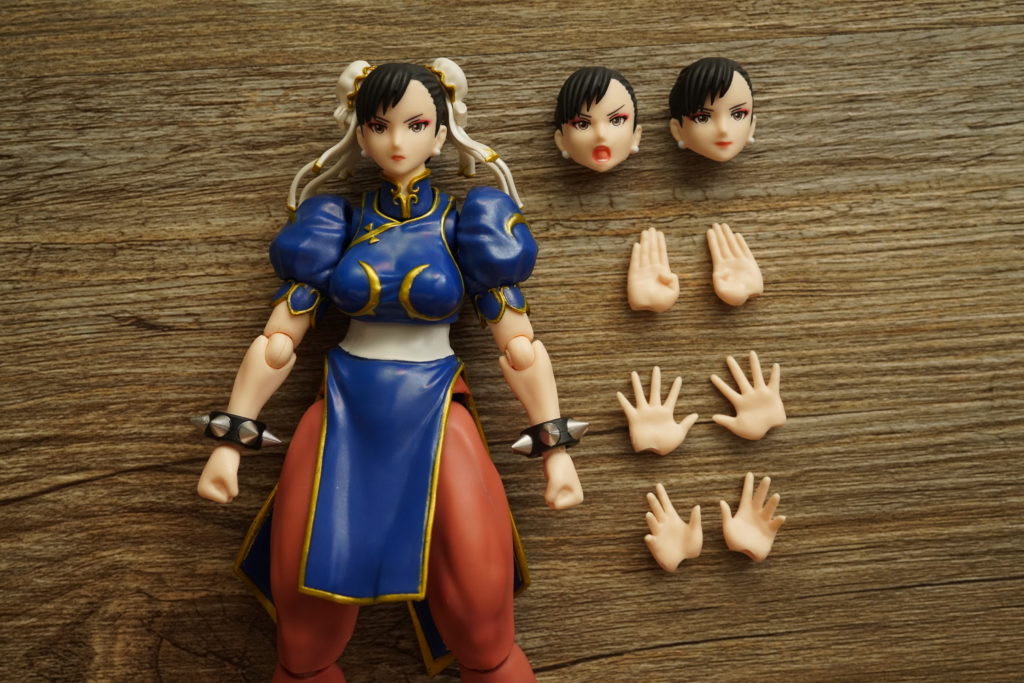 I'm personally excited to see how the Rashid figure would be given that his character was very likeable in the game which was very unexpected given that there were many rumors attached to him prior the game's release.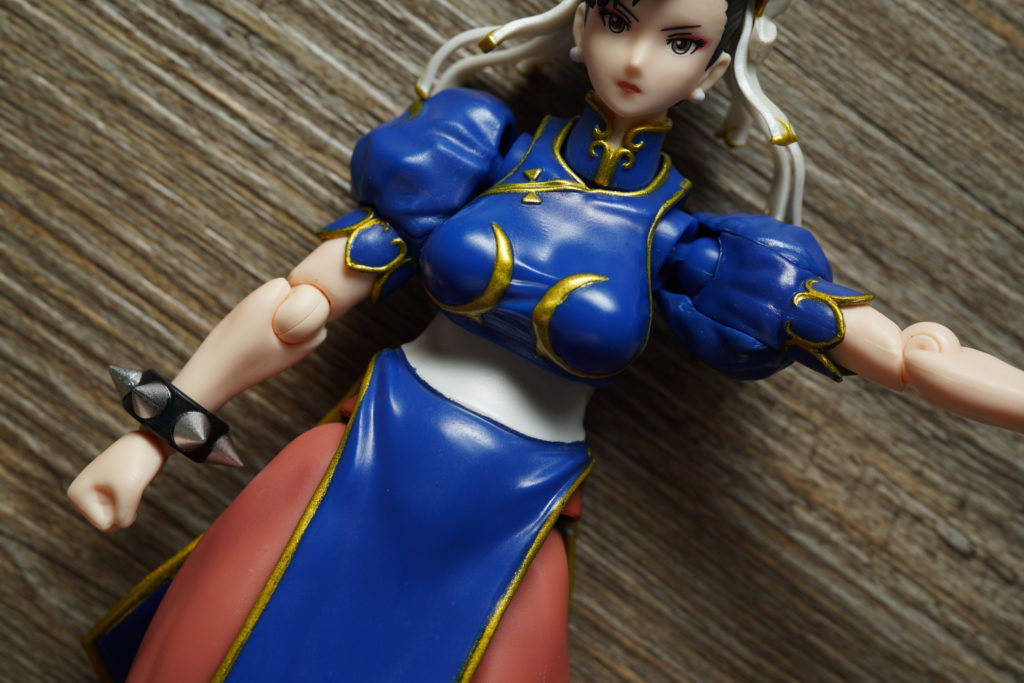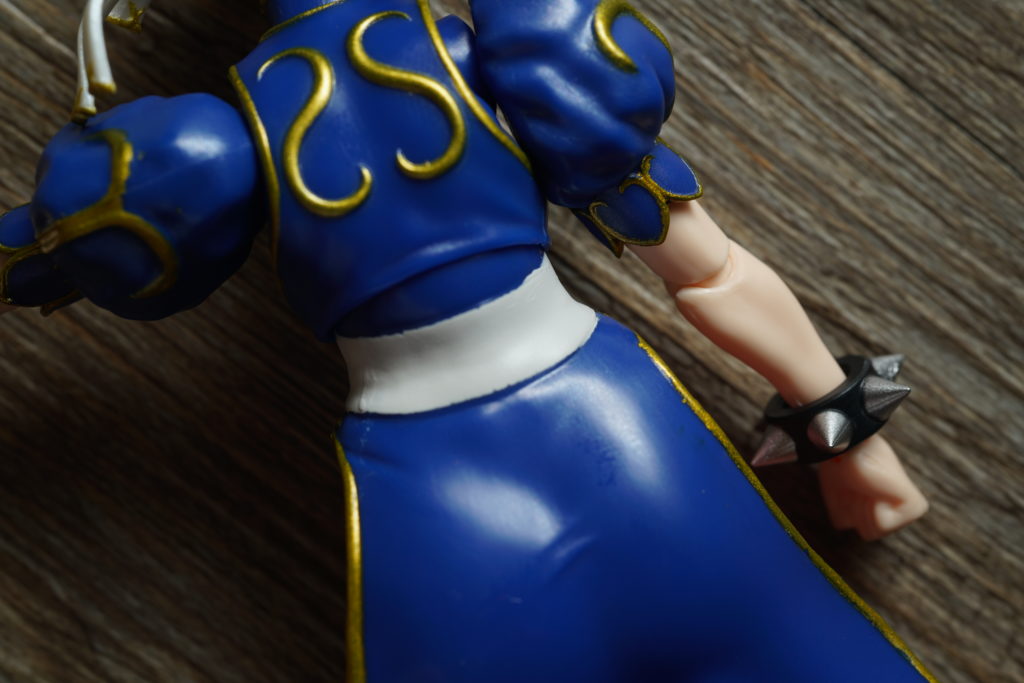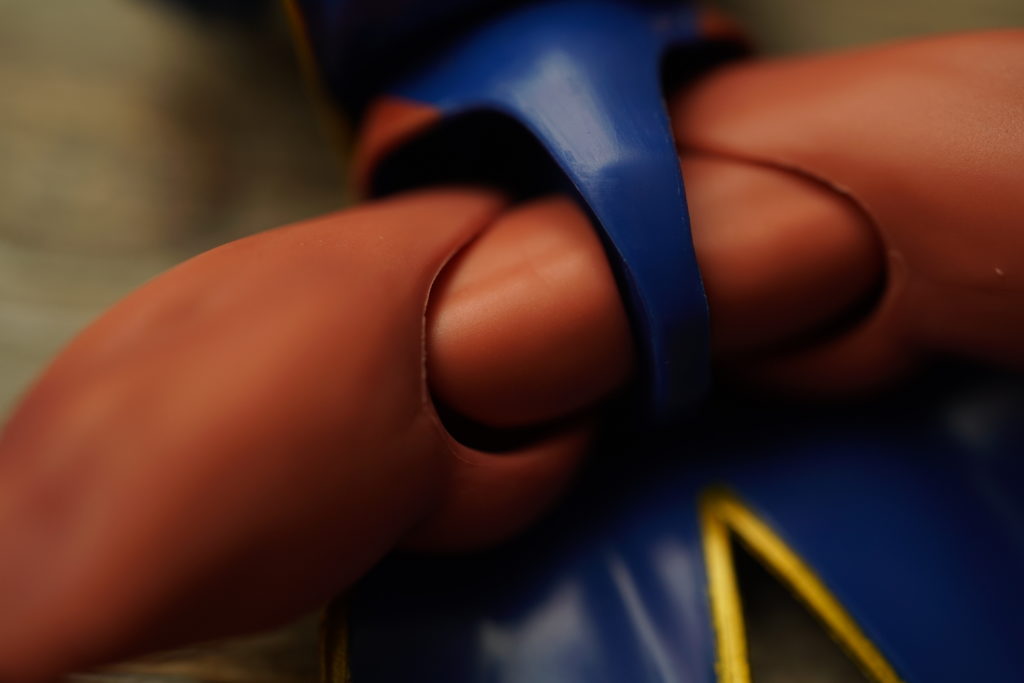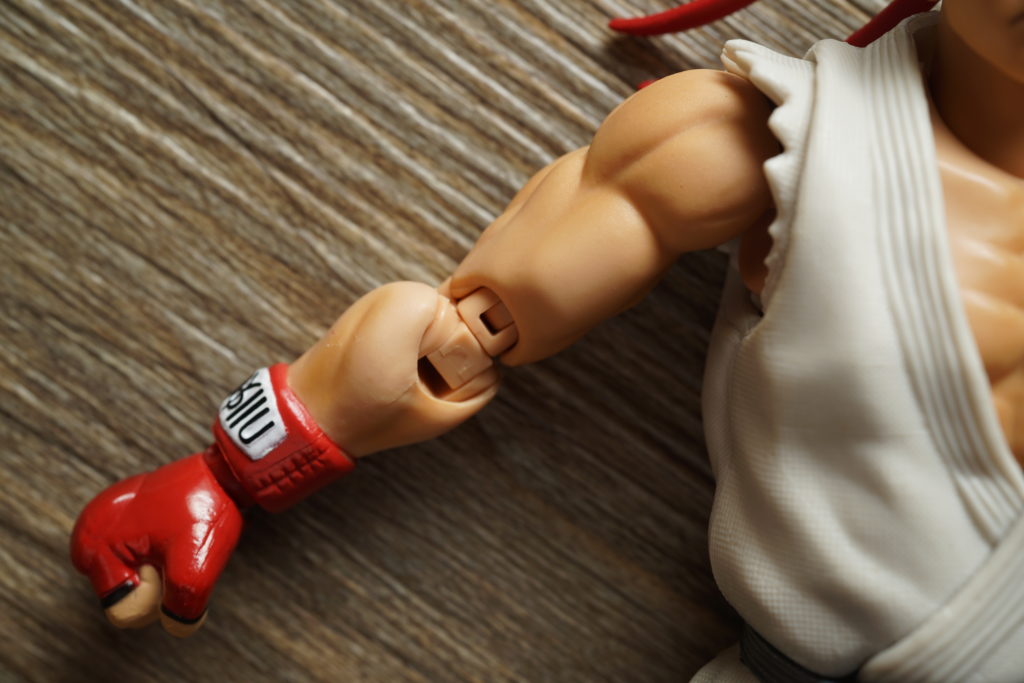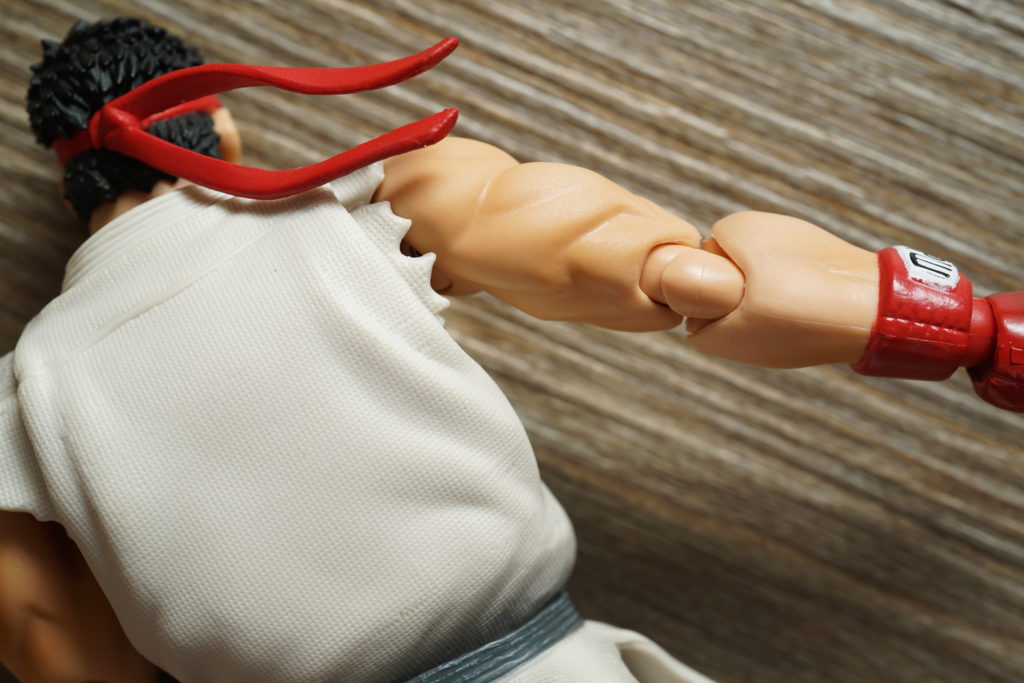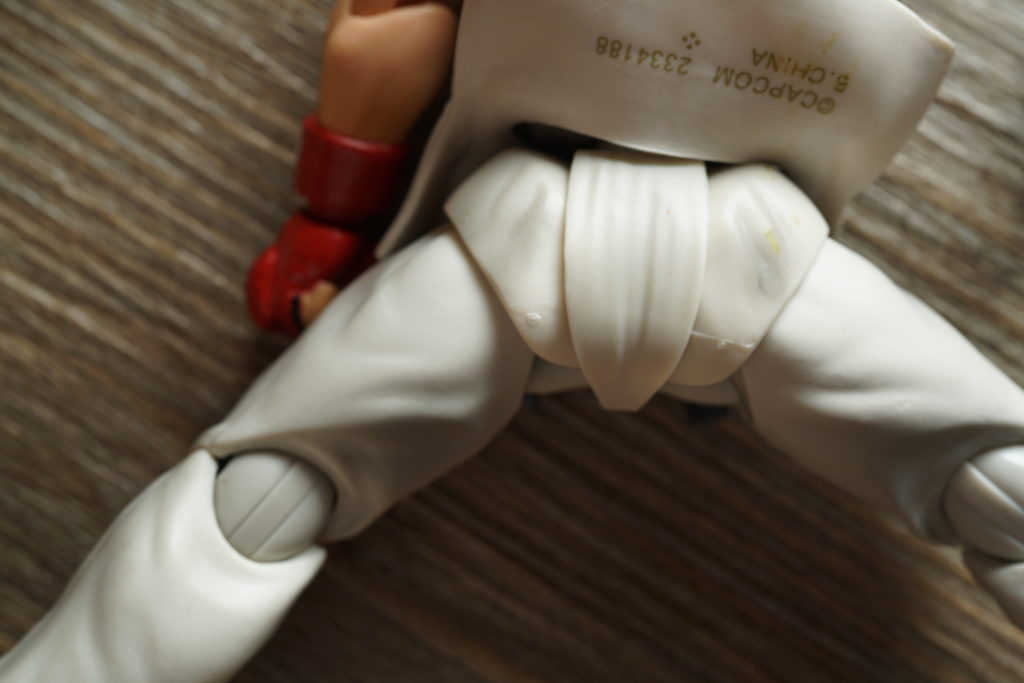 I would highly recommend 1/12 figure scale collectors to grab hold of this figure to add to their collection. I also recommend that the current NECA and SOTA collectors of the Street Fighter line add this collection to their line because it scales very nicely when posed together with either line. I would say the same for the Storm Collectibles' collectors, Imagine having the SHF Chun-li posed together with the SC M. Bison.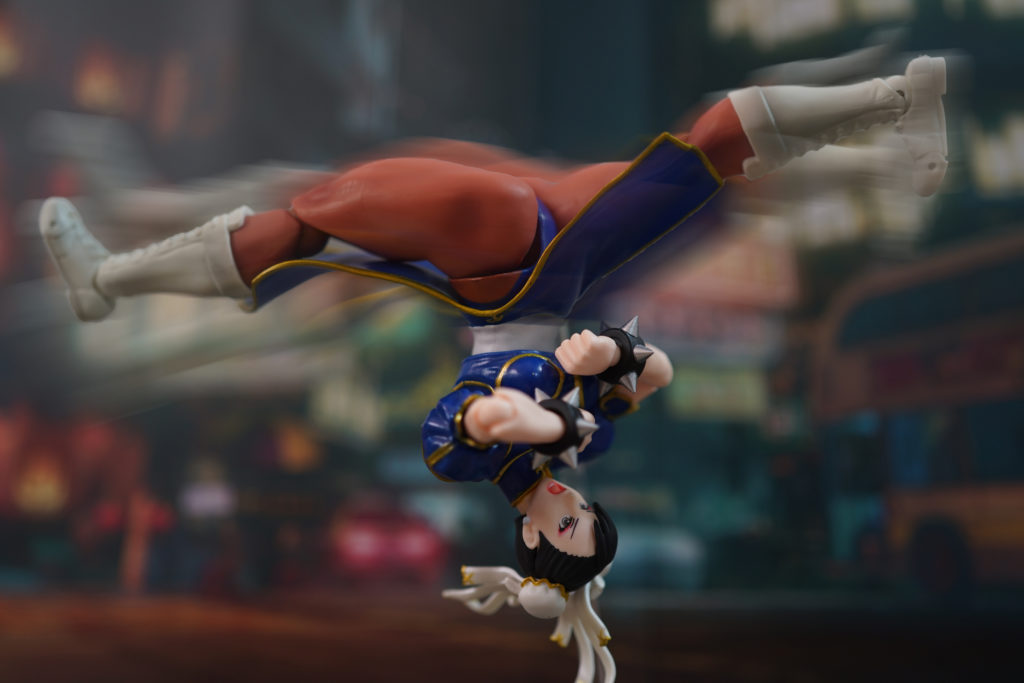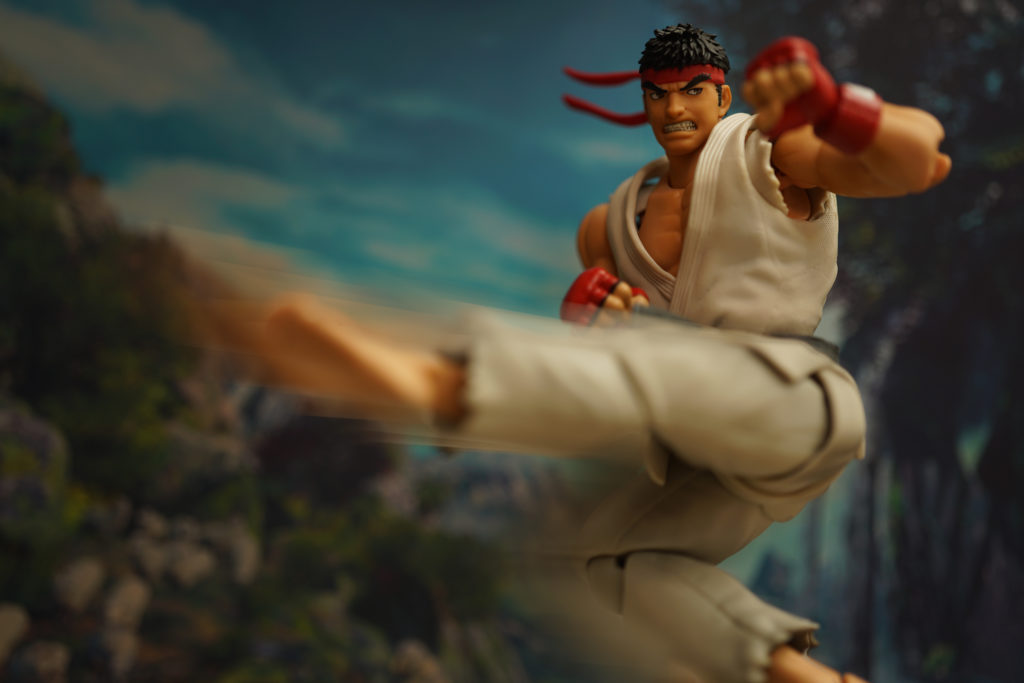 -jvr