He want's to be the very best like no one ever was and I guess he wants to be the cutest Nendoroid figure to date as well? Today's figure review will be all about the Nendoroid 800 Ash and Pikachu figure by The Good Smile Company.
This review is brought to us by Hubbyte Toy Store. Visit their site to know more about Good Smile Company's figma and Nendoroid figures.

Ever since The Good Smile Company released their Nendoroid Red figure, I was wondering why they haven't released the Ash version yet – even the manga version of Red and Green came out first before the Ash figure. Well, I think it's because they wanted to save it for the right moment and that moment is the 20th Anniversary of Pokemon, just in time for the "I Choose You" movie.
The box art is different from the regular Nendoroid boxes, this has the circle cut provision for the PokeBall look. They even made a special print on the "800" number – a gold foil stamp print.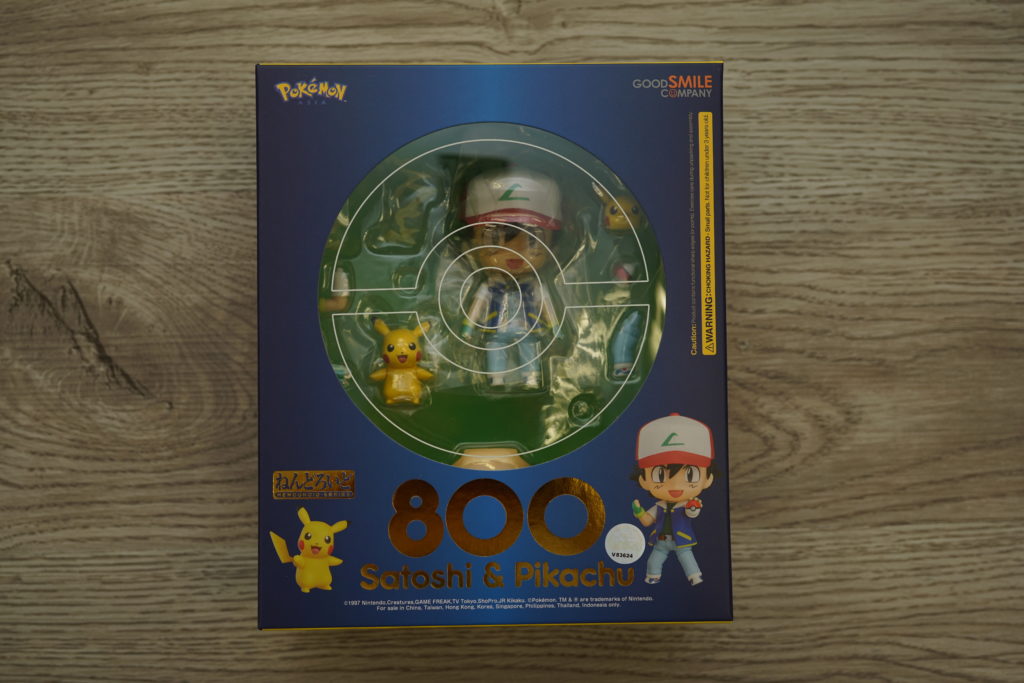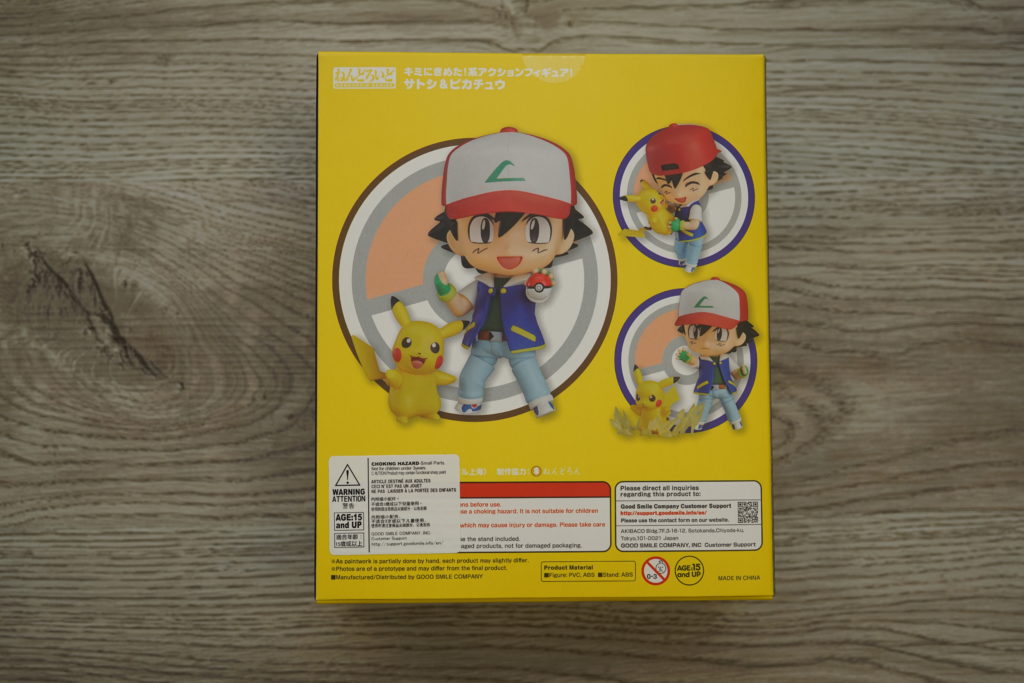 This figure set has the following set of accessories; additional two interchangeable face plates (a serious and a very happy smiling face), interchangeable hair (if you want to put Ash's cap at the back), additional posed leg, grabbing and bent arms and hands, a PokeBall, Pikachu with an additional face part (battle face) and his thunder effect, and a Nendoird figure stand and base.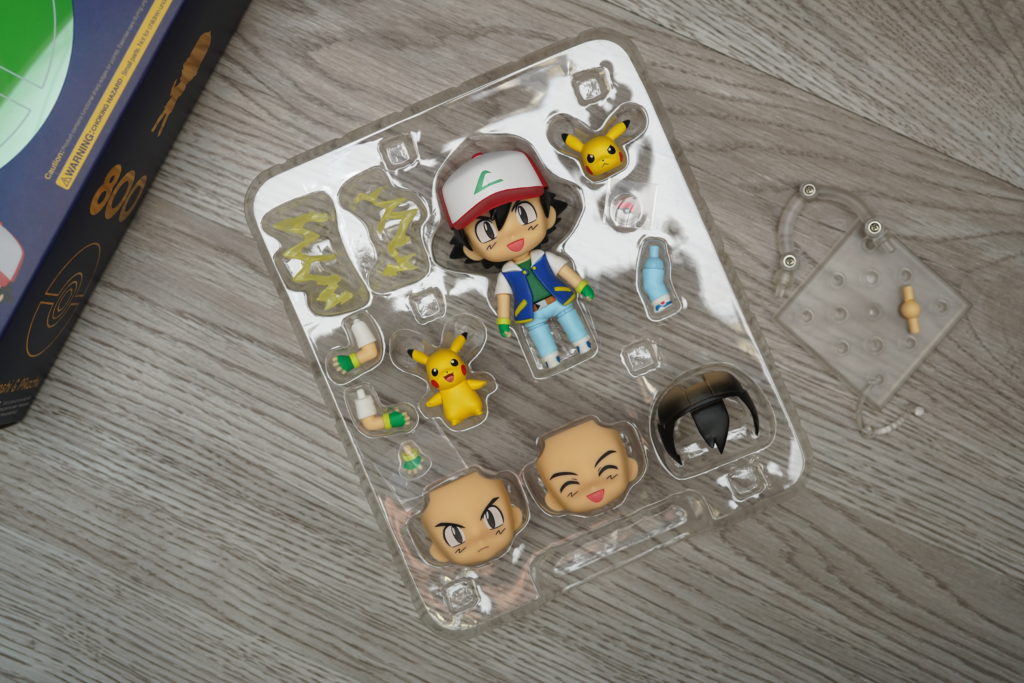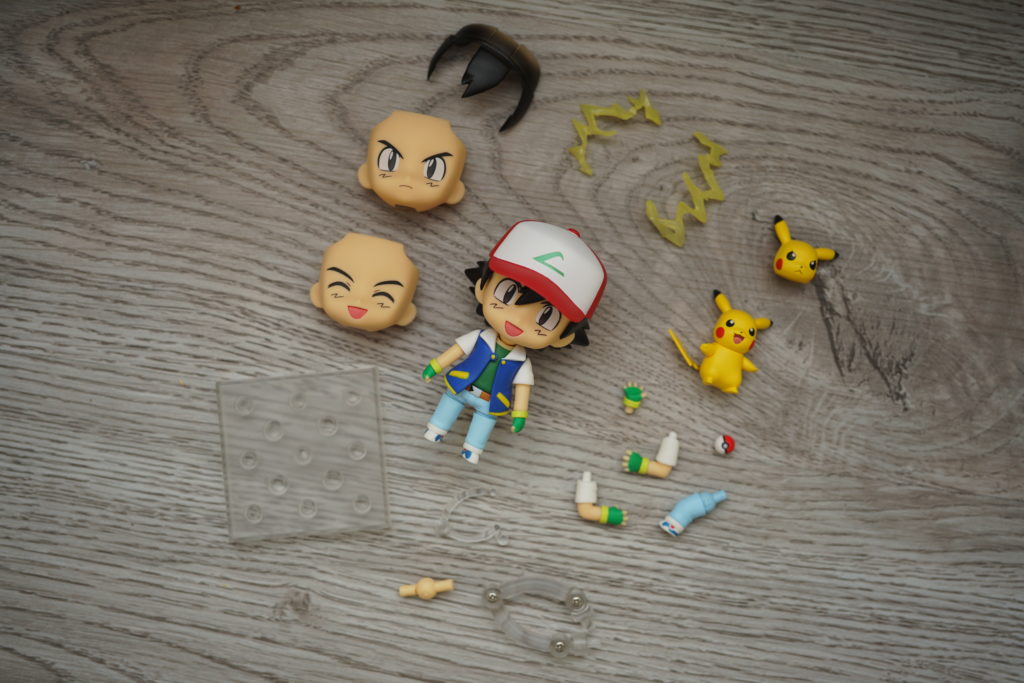 The Ash figure stands a little bit shorter then the Nendoroid Red figure – different case from the figma Red figure versus the S.H.Figuarts Ash figure.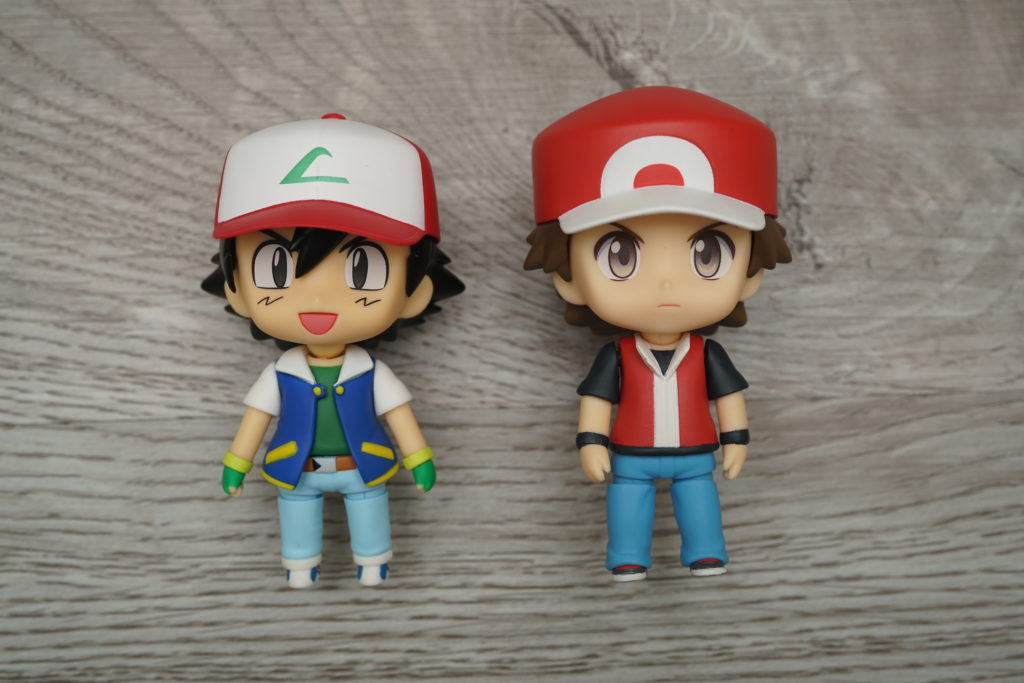 What I really like about this set would be the expressive face plates (very different from Red's) and the additional Pikachu figure. The pegs and joints are similar to other Nendoroid figures – they can be separated and interchanged with its other parts.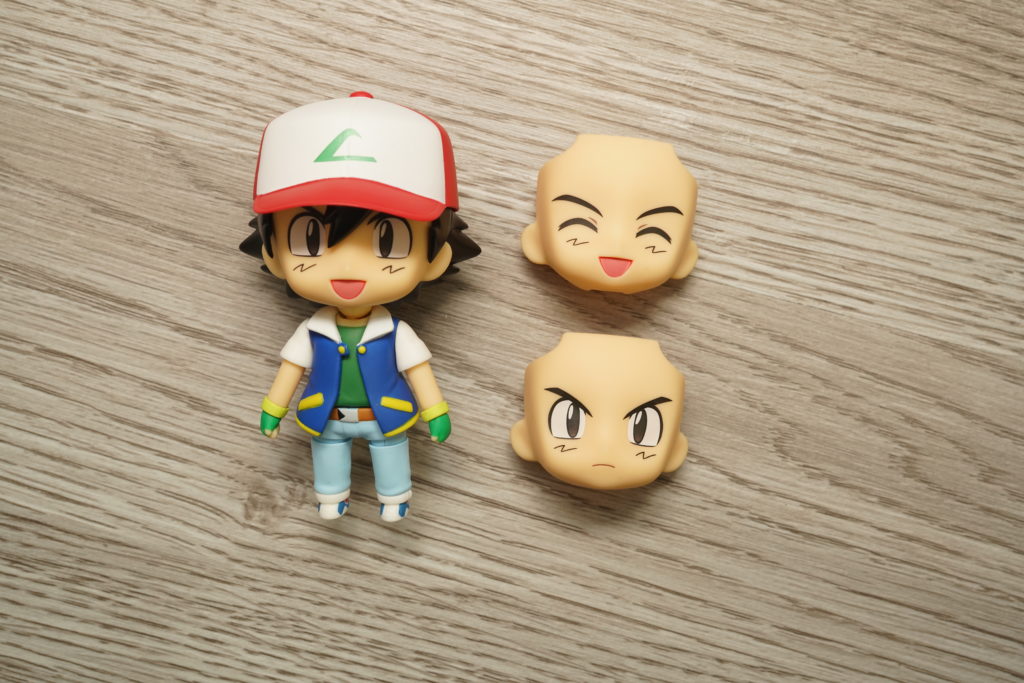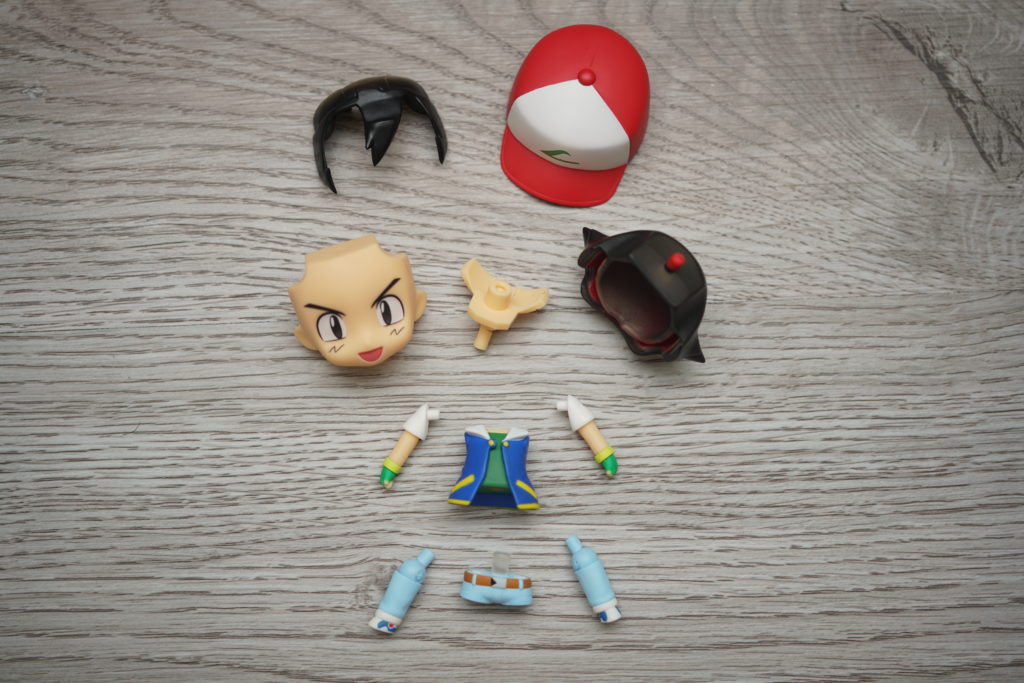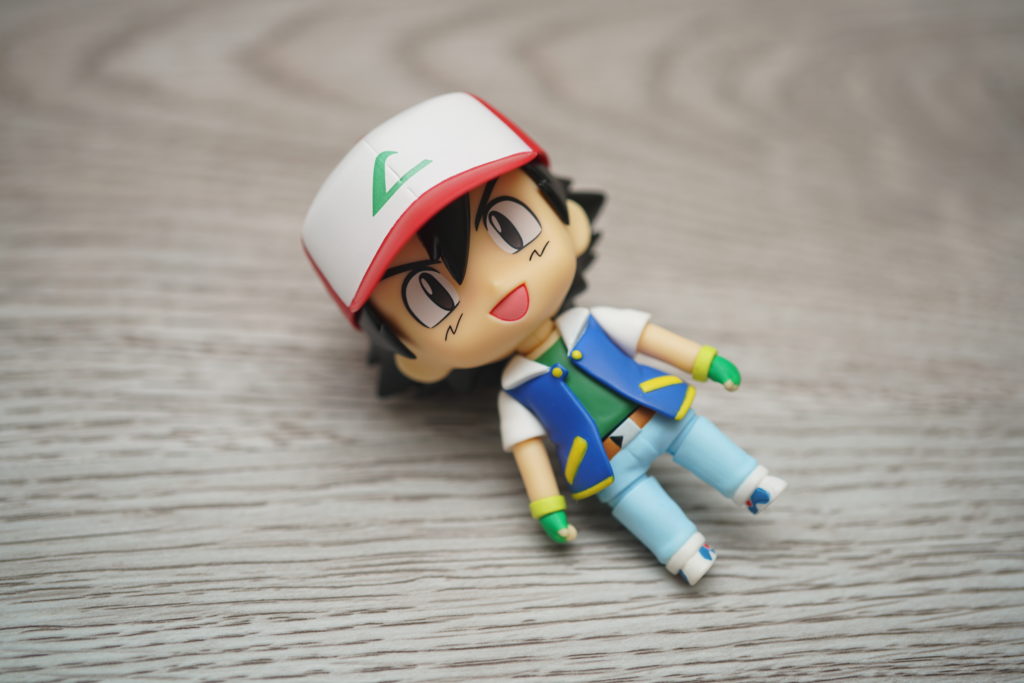 My main concern would is that the hair (bangs part) seems to leave some paint marks on the face. This paint transfer might be because of the way it was packaged, normally there would be spare plastic parts that would separate the connecting parts. Anyway, this transfer is just very minimal and barely visible especially if Ash is wearing his cap.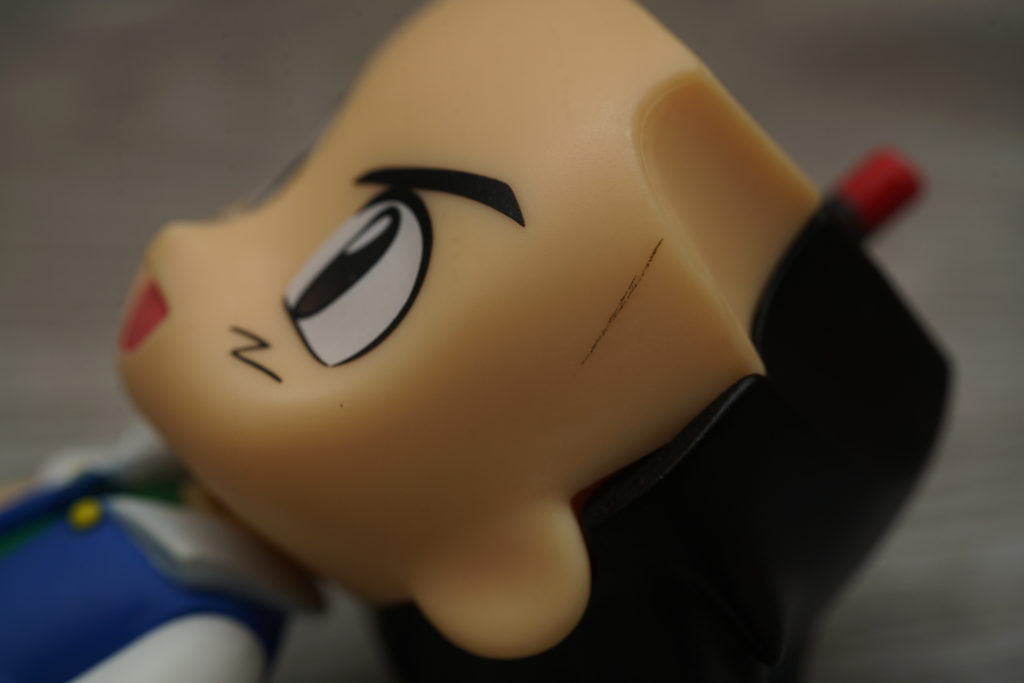 You also have an option to wear his cap front or back, depending on how you want it to be posed – similar to the S.H.Figuarts Ash figure. To do it, you just need to remove the cap and change the hair depending on either you'll use the front or the back of the cap. You may also use the PokeBall accessories form the other Red Nendoroid figures if you want him to be holding many PokeBalls,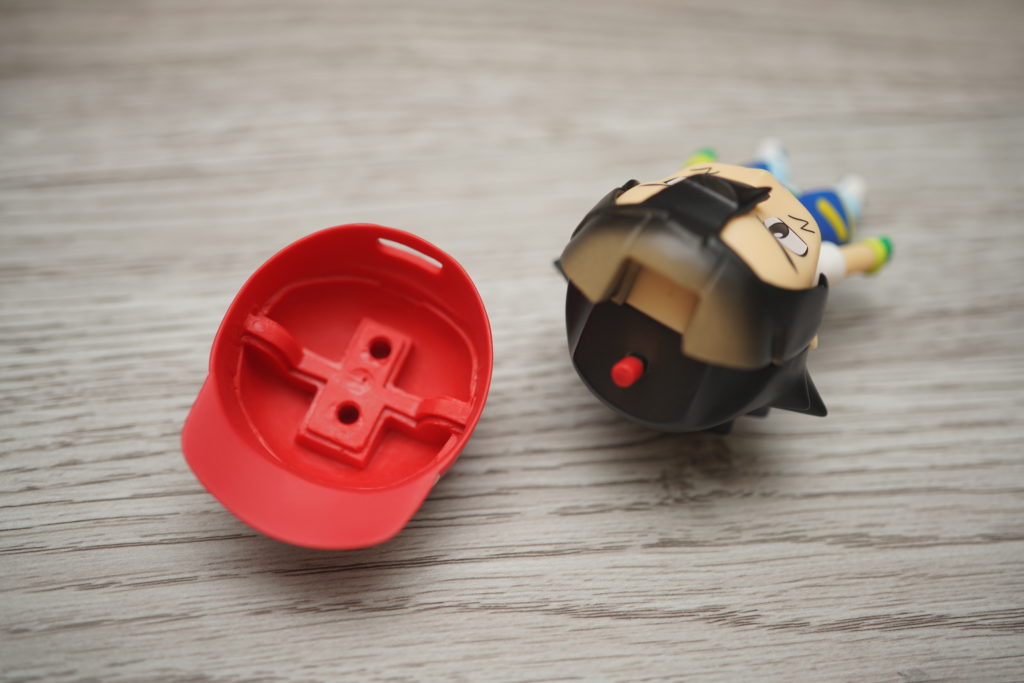 Like I said, this figure has a cool accessory – Pikachu. I like how they made him very articulated – there are arm, tail and head articulation in this figure.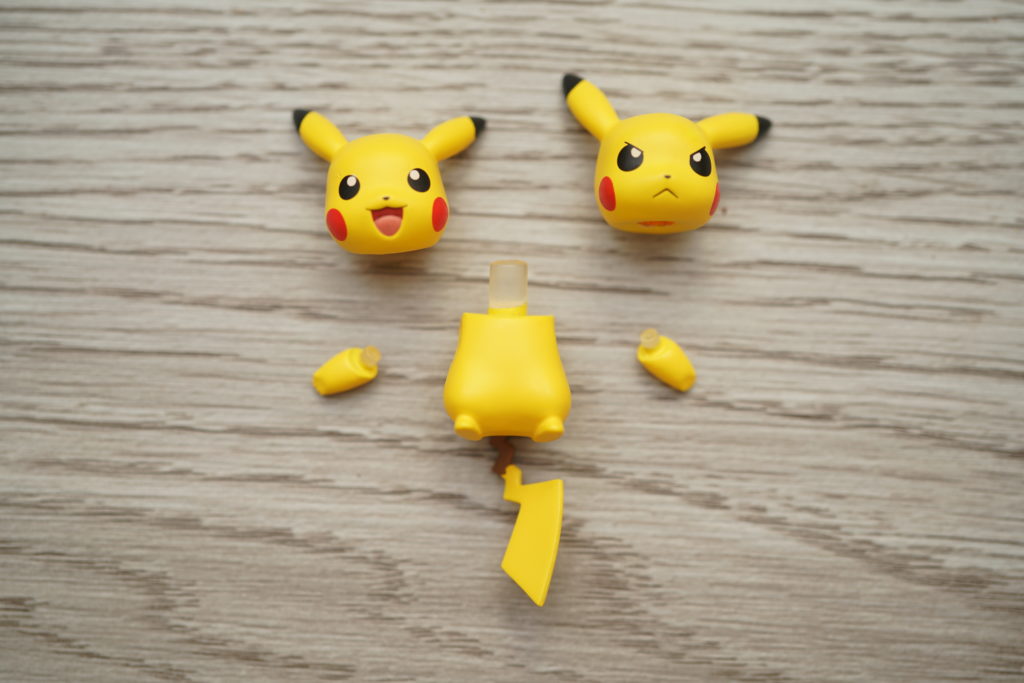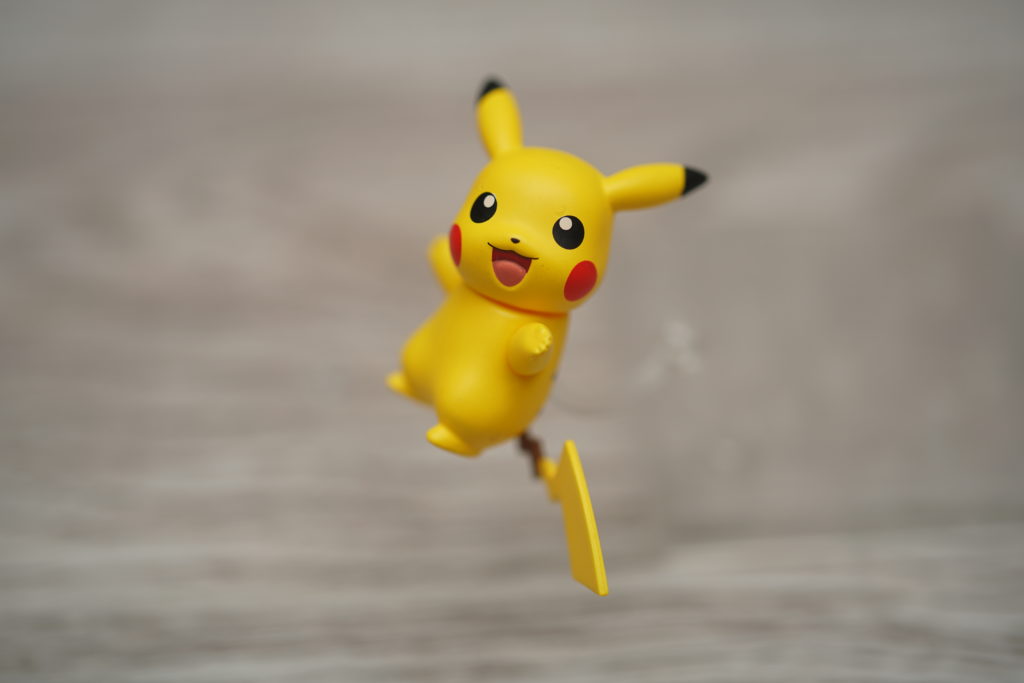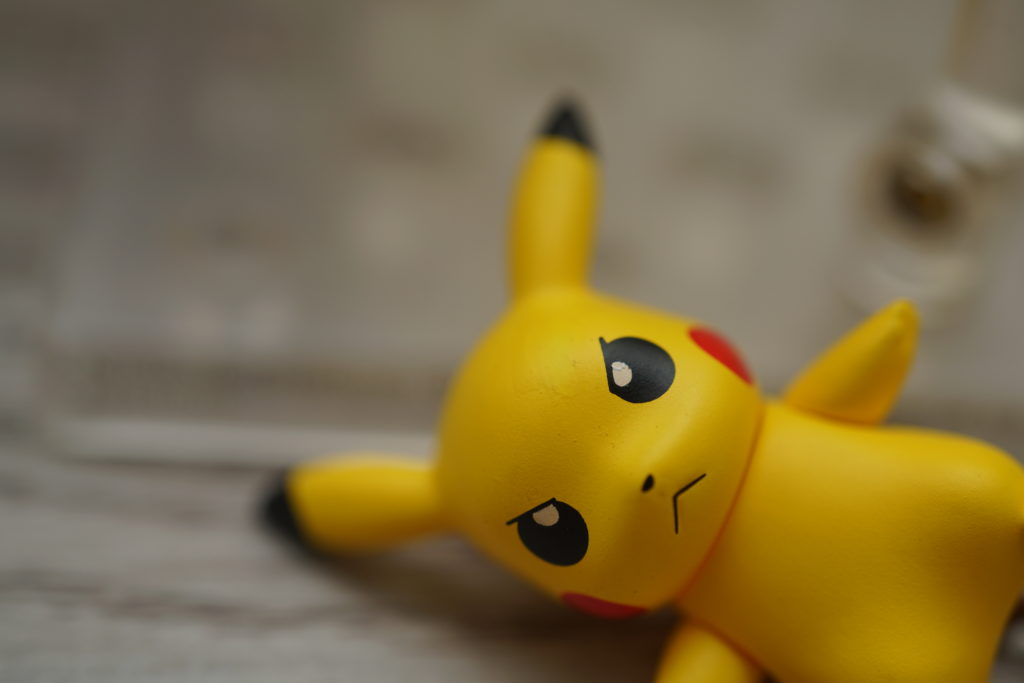 When The Good Smile Company announced the release of the Nendoroid Ash and Pikachu figure, they also added the Pikachu face plate container. This face plate container can house two different face plates – if you're not planning to return your figures inside the box, this is a great accessory to have.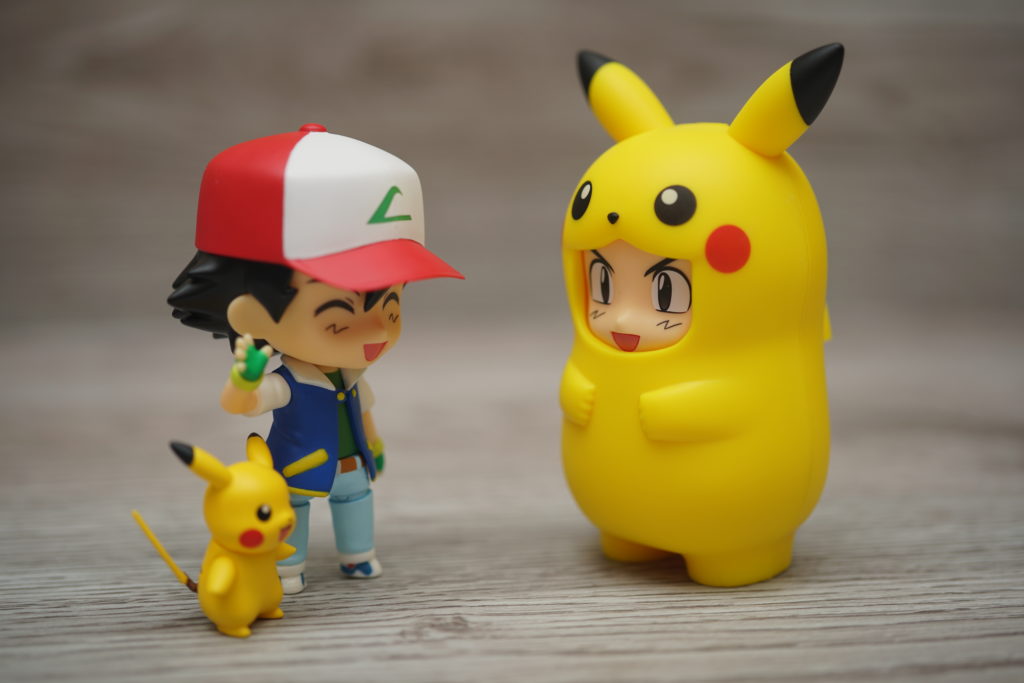 This figure is a must have and should be added to your collection if your a Pokemon fan or just a Nendoroid figure collector. This figure is definitely worth the wait and worth your money.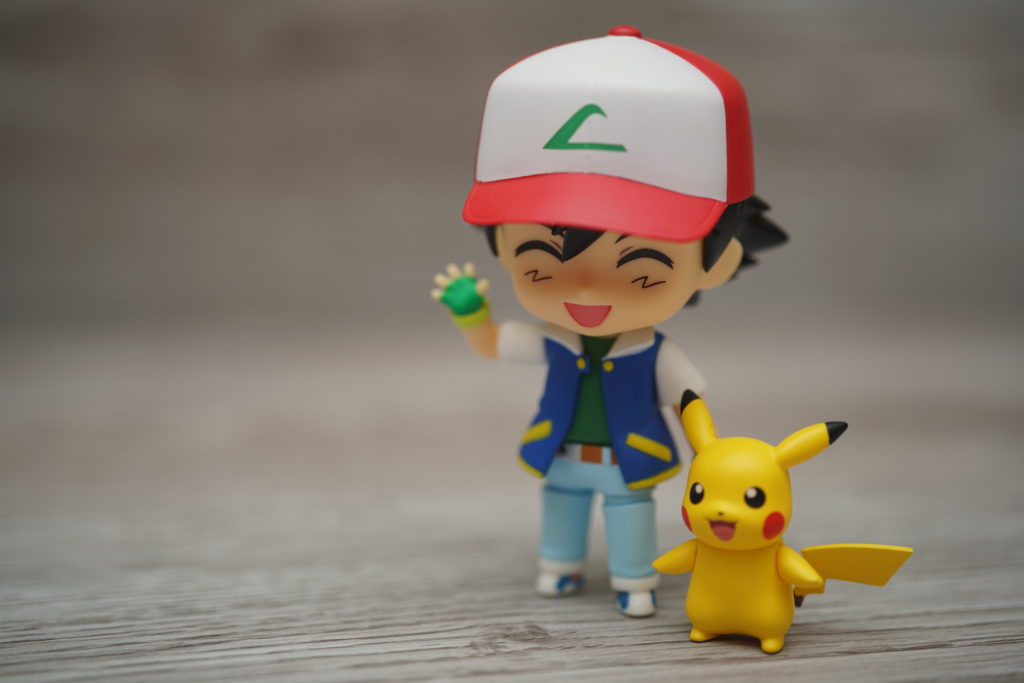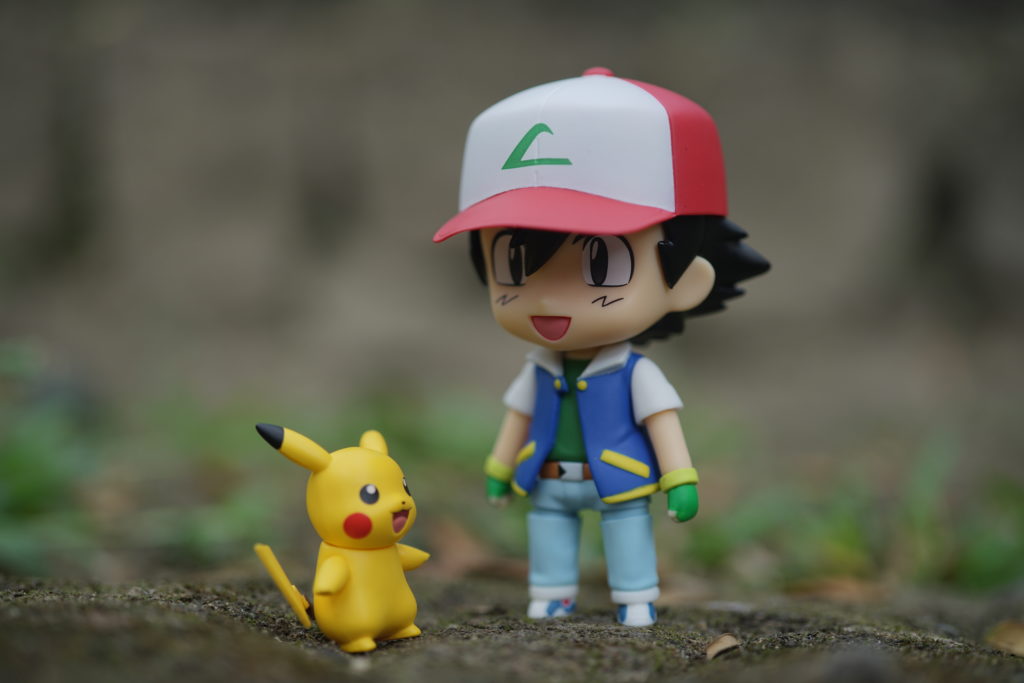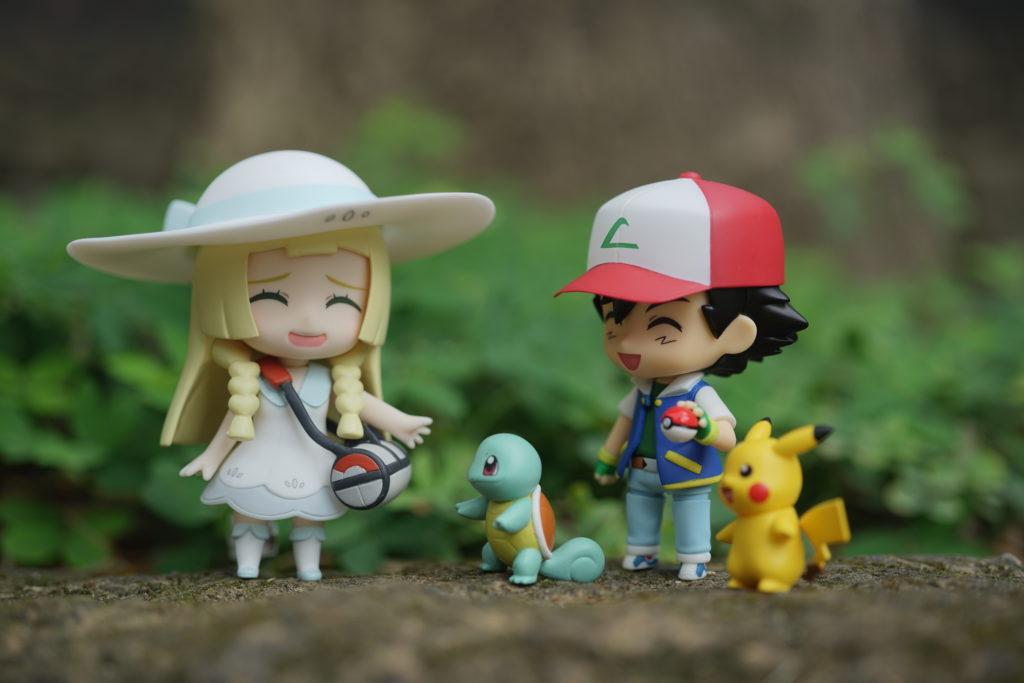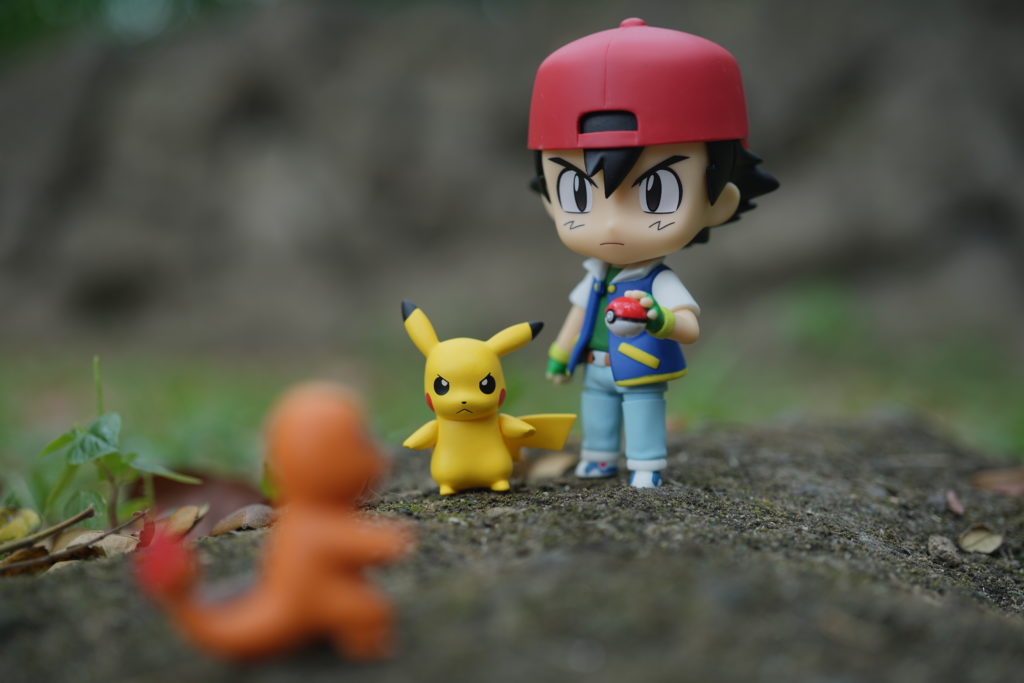 You may check out some other toys and figures from Hubbyte Toys in their Facebook page.

P.S.
I would really like to commend The Good Smiles Company's after sales service, their customer service is the best! I had to report a defect regarding Umi's hands as the plastic parts are quite damaged so I emailed my query to their site and without any additional requirements, they granted the part replacement for free.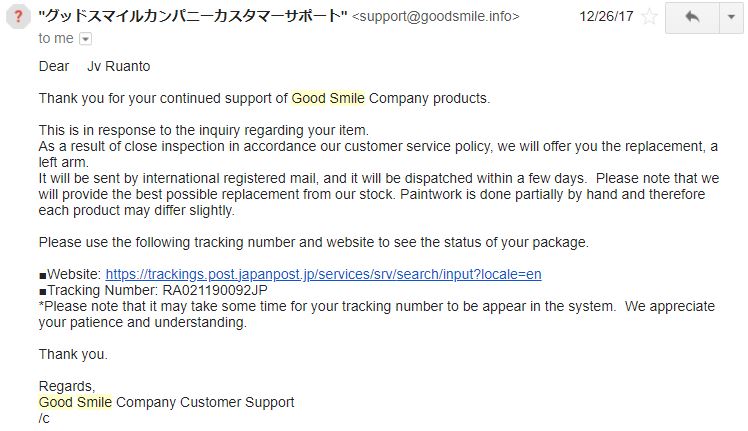 This service really makes me patronize all products from The Good Smile Company.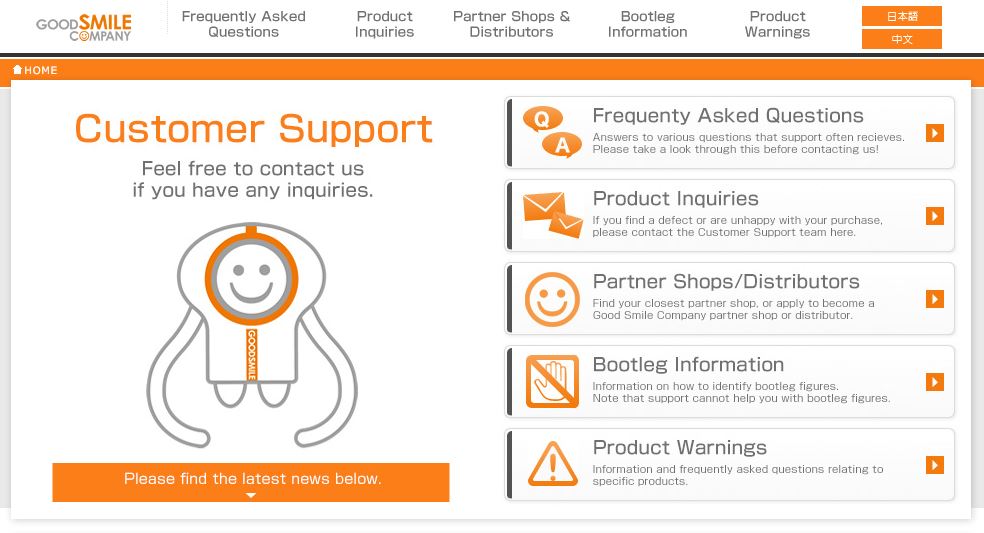 If you have issues on your figma or Nendoroid figures, you may directly fill up the form in their product inquiry page or you may visit their website – just make sure that your figures are bought from legitimate and accredited vendors by The Good Smile Company.
-jvr