The Dragon Ball series has got to be one of the most frequently produced figures for the S.H.Figuarts line and today I'll be doing a review for the Adventure Begins version of the Bulma figure!
This figure review wouldn't be possible without the help from our friends from GreatToys Online, if you want to check out more Dragon Ball related S.H.Figuarts figures, go visit their website!

Box Design
The box design for the Bulma figure is quite clean and very simple and quite consistent when it comes to its designs for most of the Dragon Ball Figuarts figures.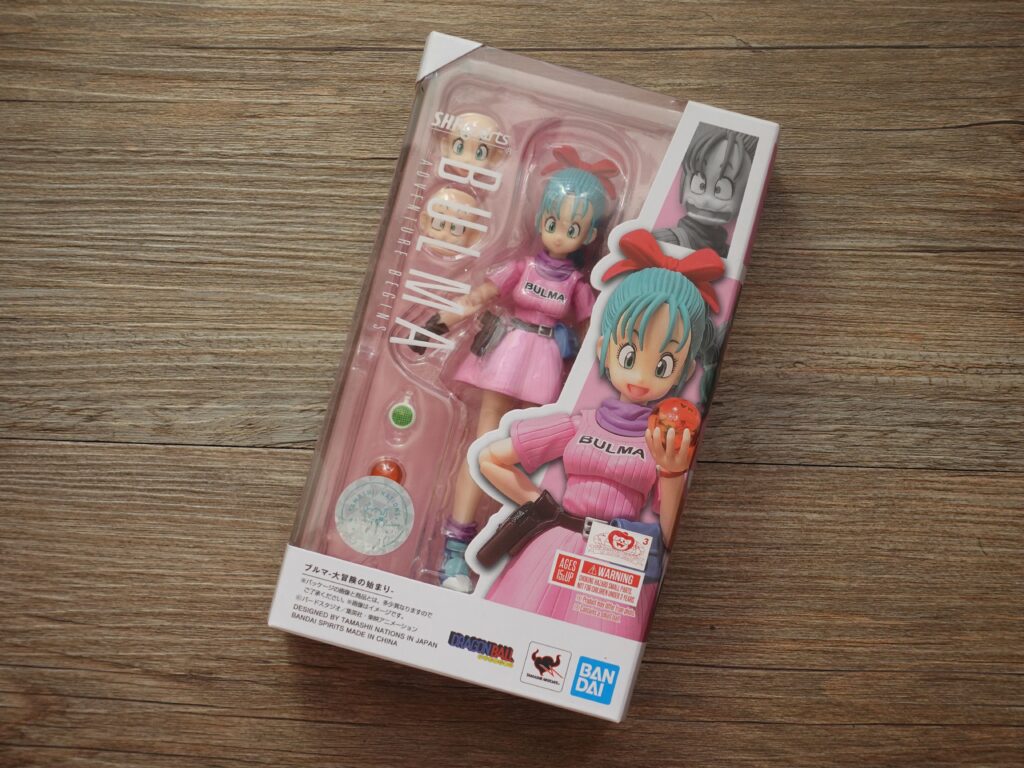 The artwork includes a manga-like design that features the other facial expression of Bulma in black and white. Remember to always be on the lookout for authenticity seals and stickers to make sure your figures are legitimate and original!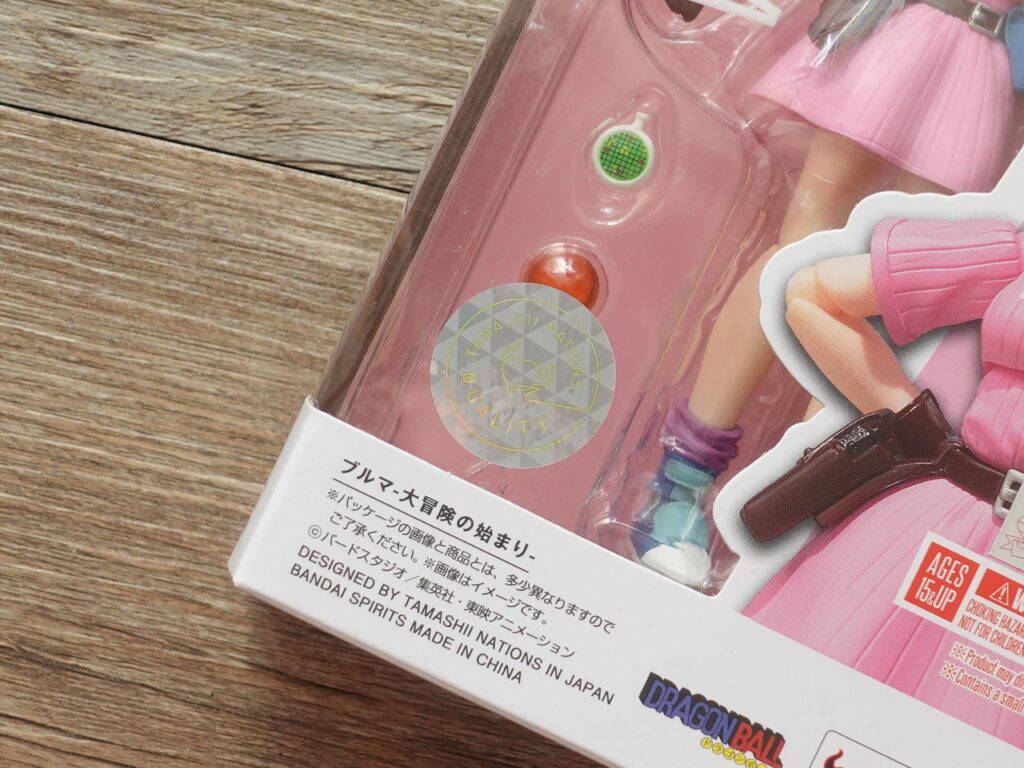 First Thoughts
Given that we've already seen many Dragon Ball Figuarts figures from Bandai, I assumed that the figure would be really good when it comes to the quality of the figure and the paint apps and it certainly did not disappoint!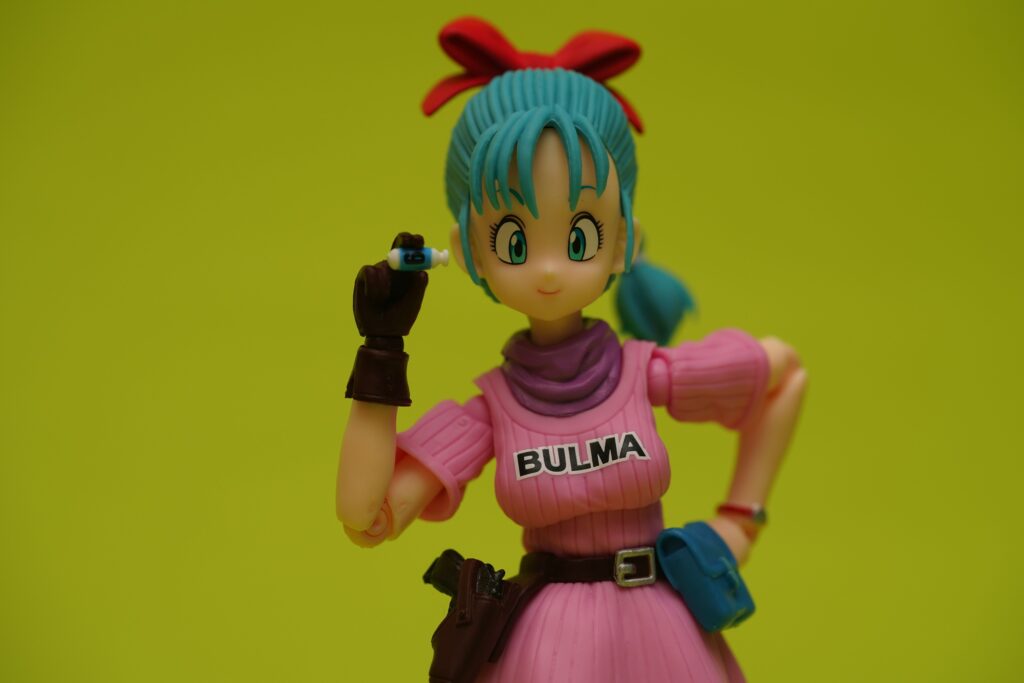 I have to say, I was completely taken aback by its quality which I'll be discussing as we go along this review.
What's Inside the Box?
The set includes quite a number of interchangeable parts and accessories such as different interchangeable hands, faceplates, a gun, a hoslter, a Hoi Poi Capsule holding hand, a two-star dragon ball, and a dragon radar.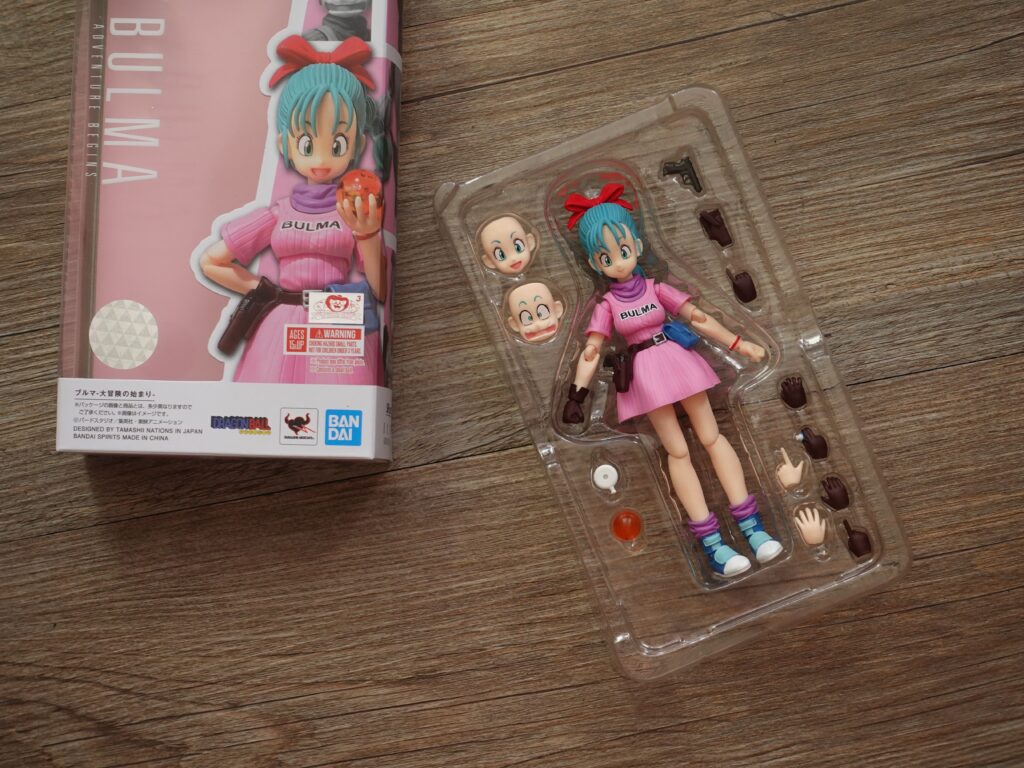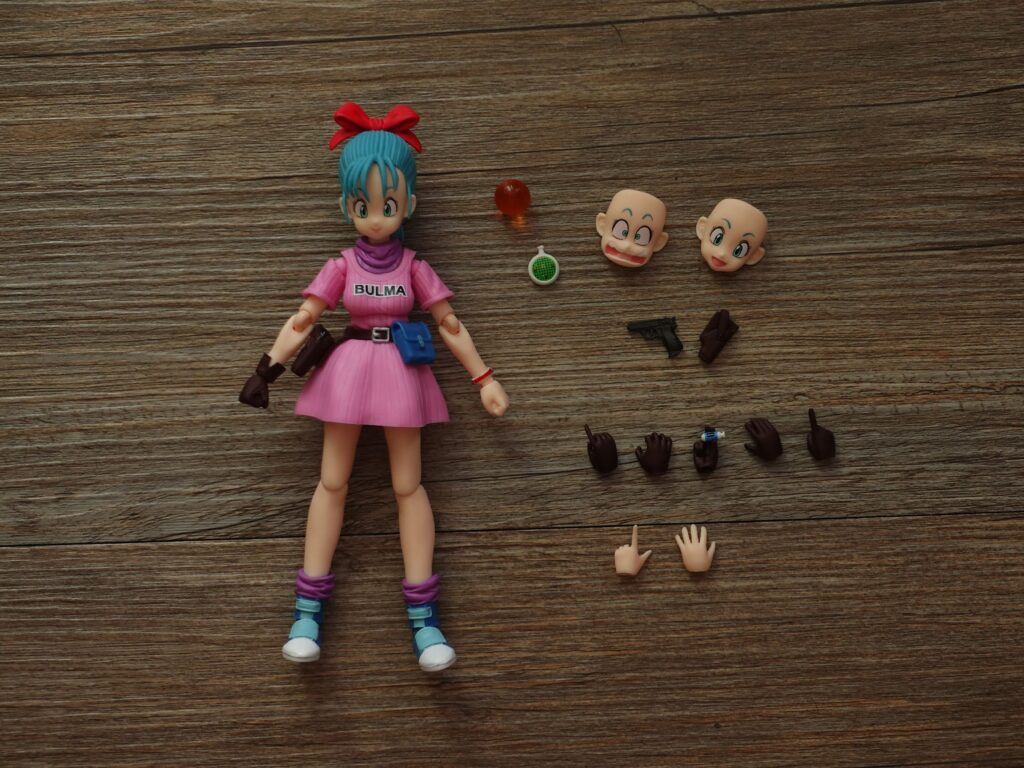 Unfortunately, this set doesn't include a figure stand or base – you have to purchase a Tamashii Stage Act separately if you want a figure base and stand.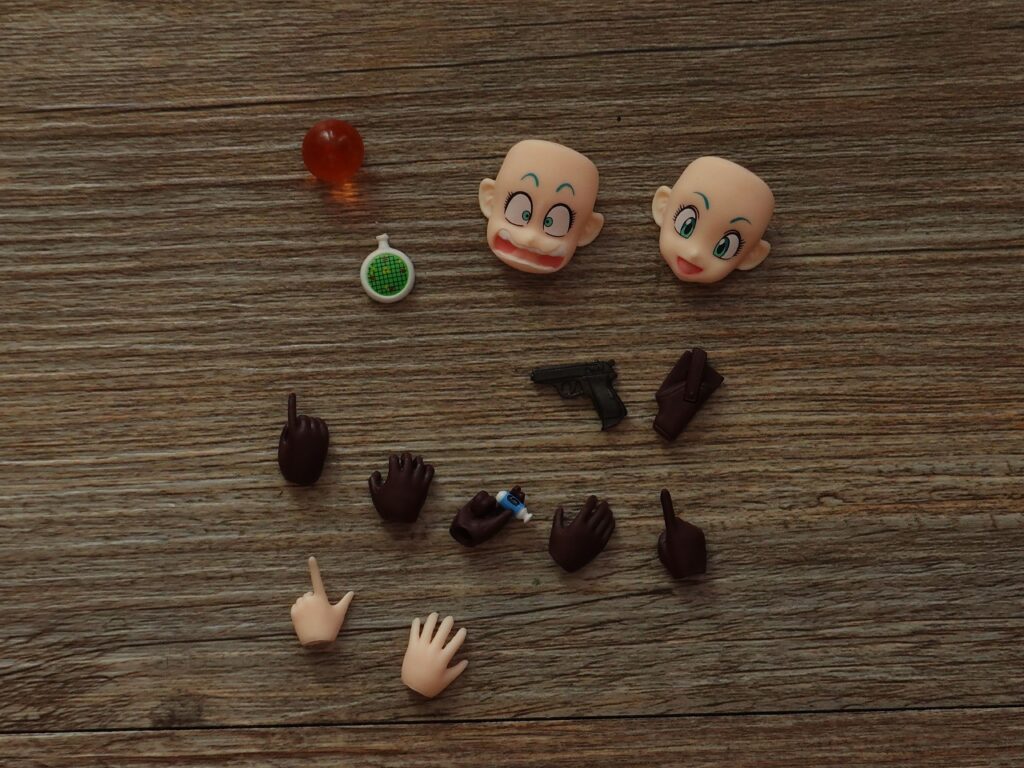 Figure Articulation and Details
Even without a figure base and stand, this Bulma figure can easily stand on its own. That's one of the great features of an S.H.Figuarts figure.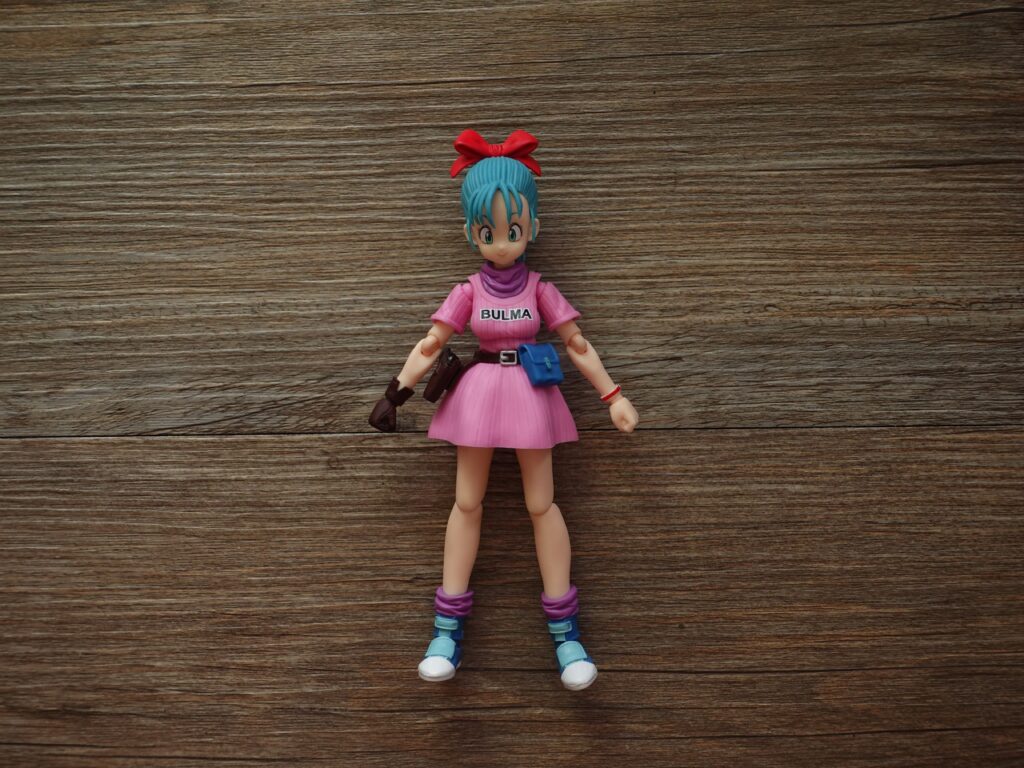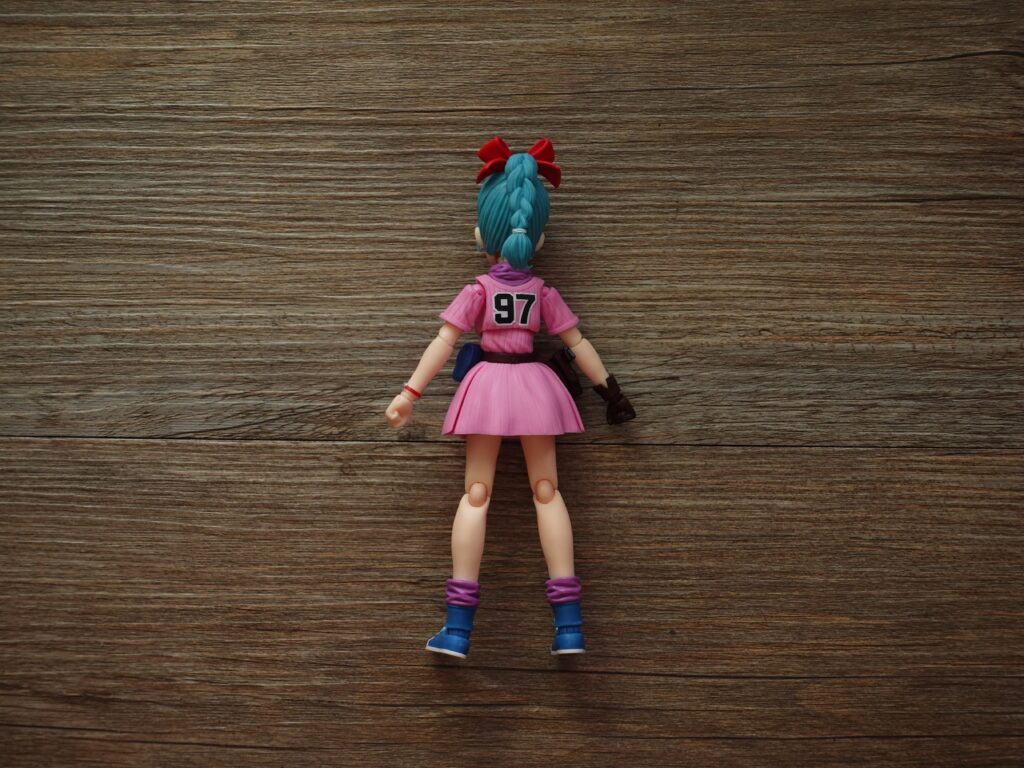 The figure has many articulation points from the boy's jointed parts even up to it's pony tail!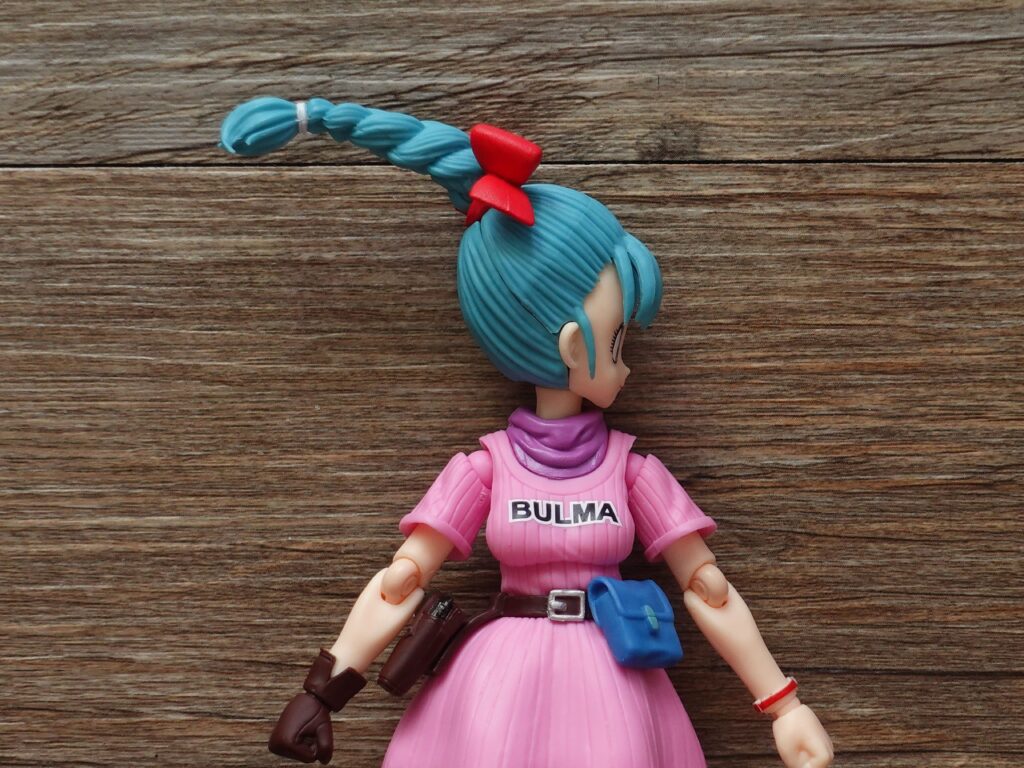 The joint articulation for this figure is a combination of ball-type and hinge-type connectors. The ball-type articulators are mainly located on the elbow, wrist, legs, and ankle joints.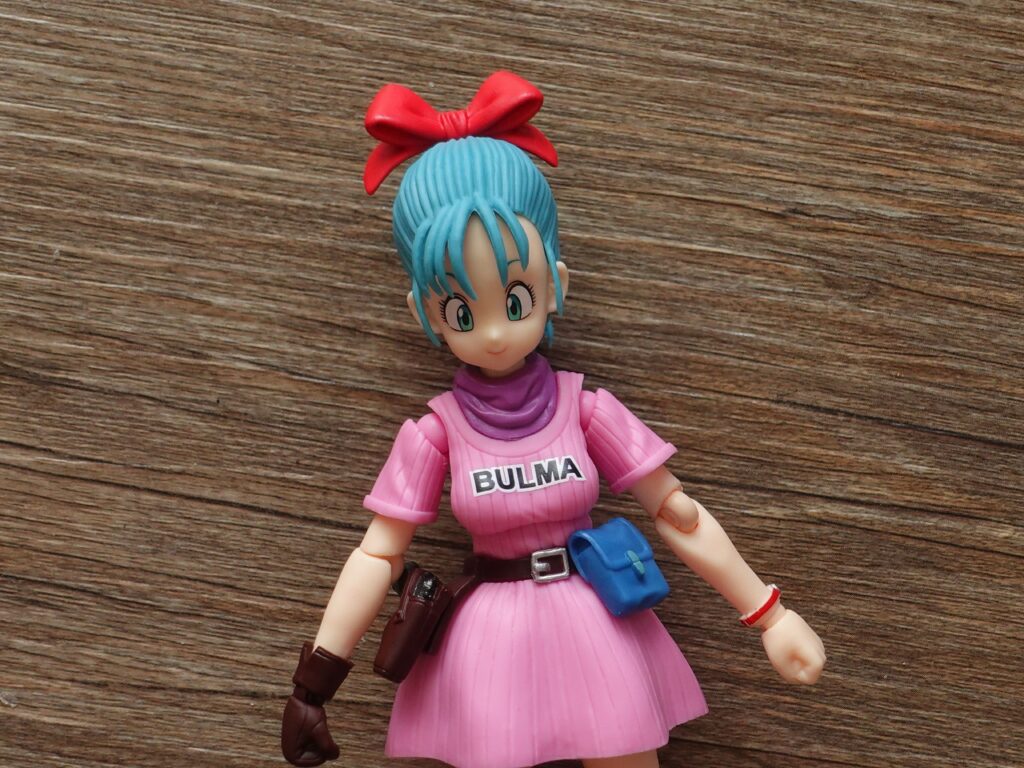 While the hinge-type articulators are in the arms and knees. The shoes cannot be bent so you have to make-do with posting the figure using the ankle articulation.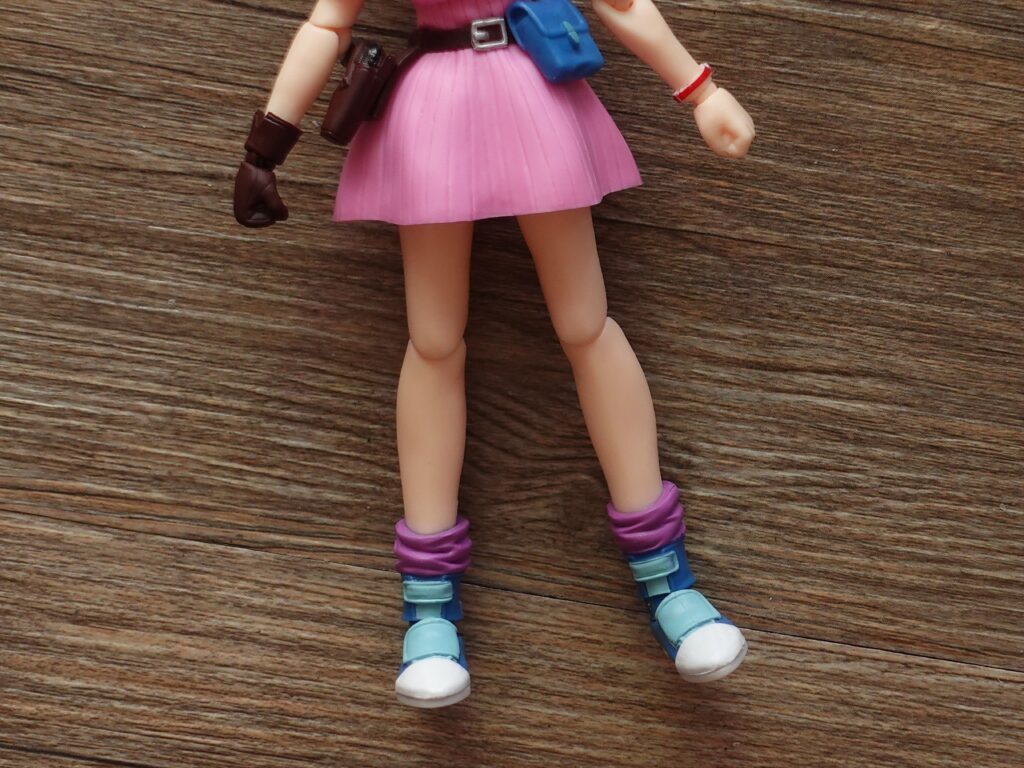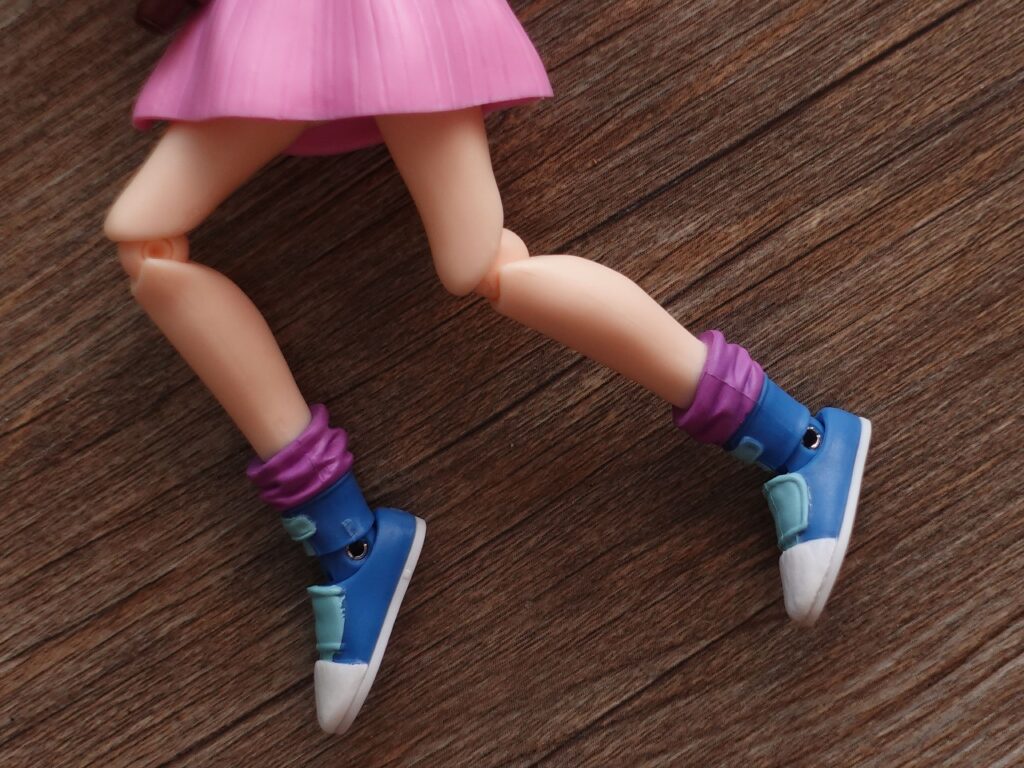 The upper body part and the lower body part can be detached and the peg for this is quite unique. I was expecting to see a ball-joint connector but we have a notched box-type connector for this figure, It may look very frail but it's actually very sturdy. I think it was smart to have a unique notch to the peg connector to identify which way should the upper part be connected properly to the lower part.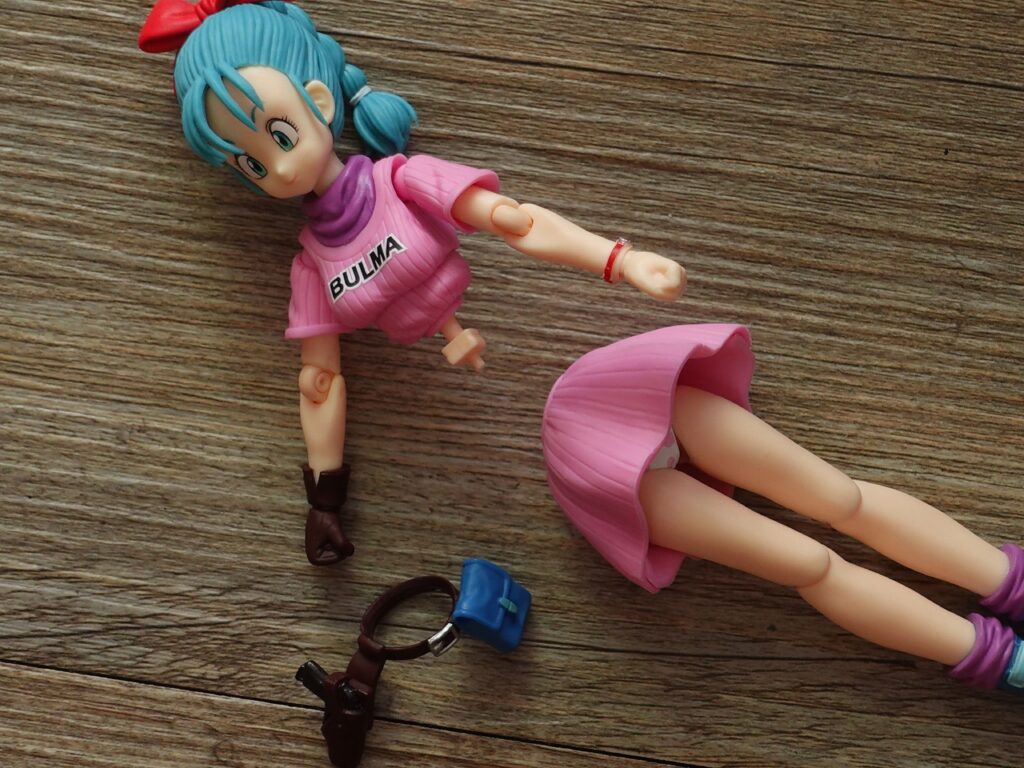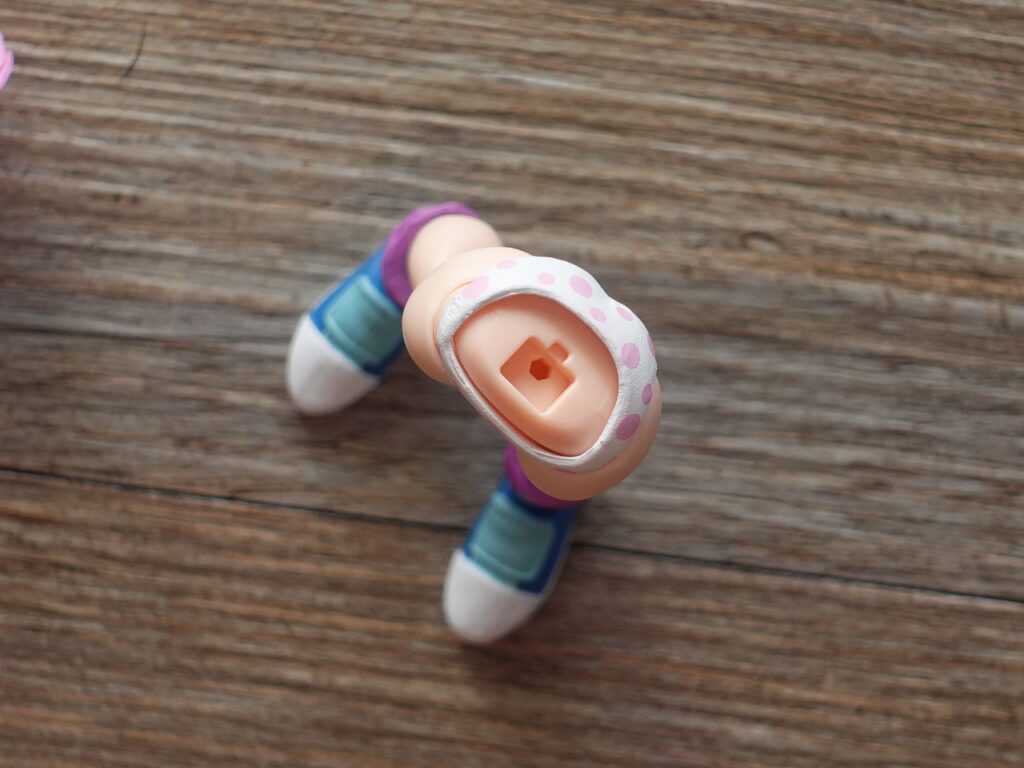 This connector is also quite easy to detach from how it's connected, this feature will come in handy in my next review – which will be all about Bulma's Capsule No. 9 bike.
The paint app and sculpting are made very nicely for this figure set. The lettering on Bulma's shirt was nicely done and no paint bleeding was present. The colors are quite simple and the pastel colors really worked well with the Bulma figure!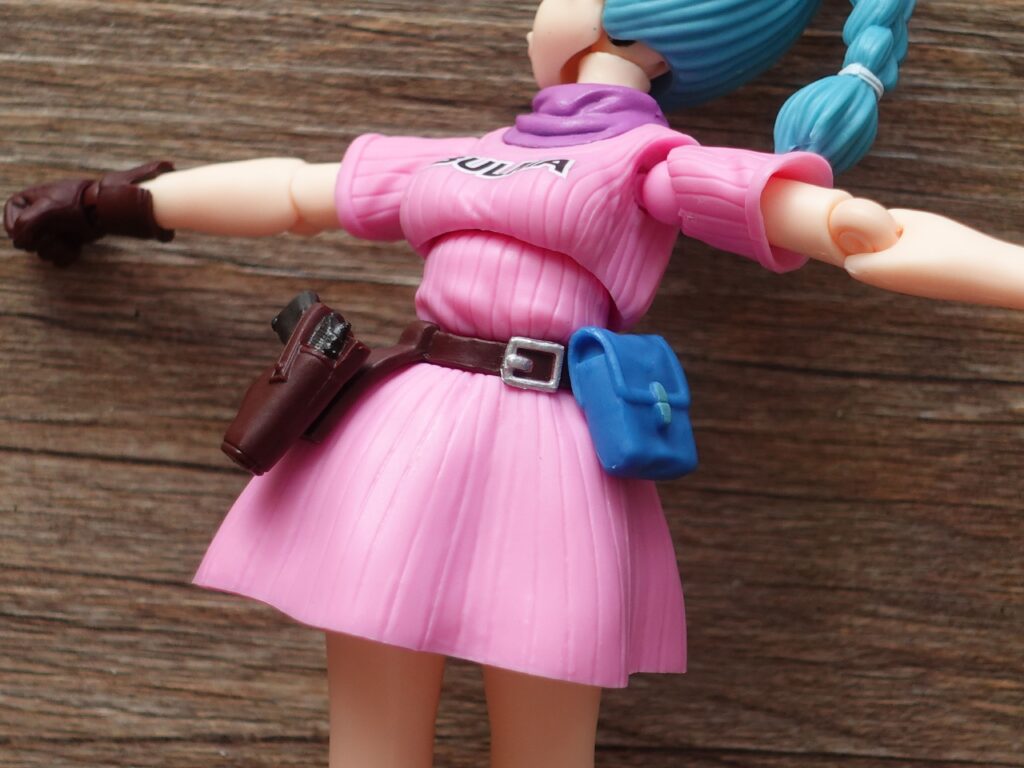 The set also has 6 different right 'gloved hands and the left had parts are three. You just need to be careful when changing the hands because Buma is quite petite and the ball joints and connectors are quite tight.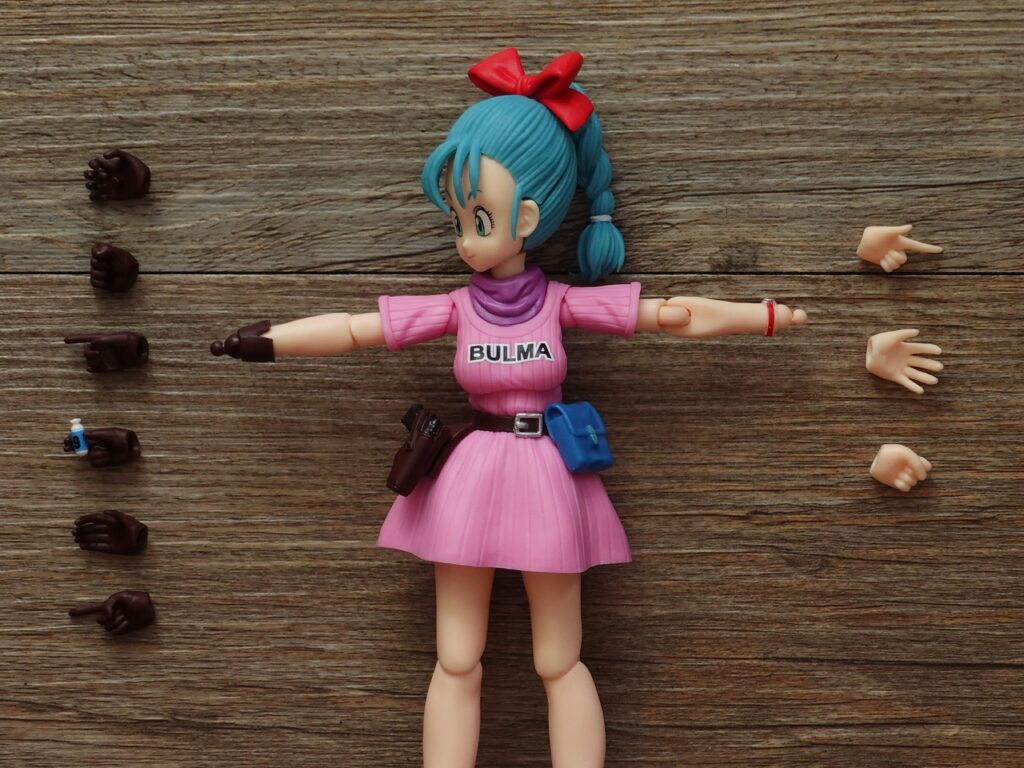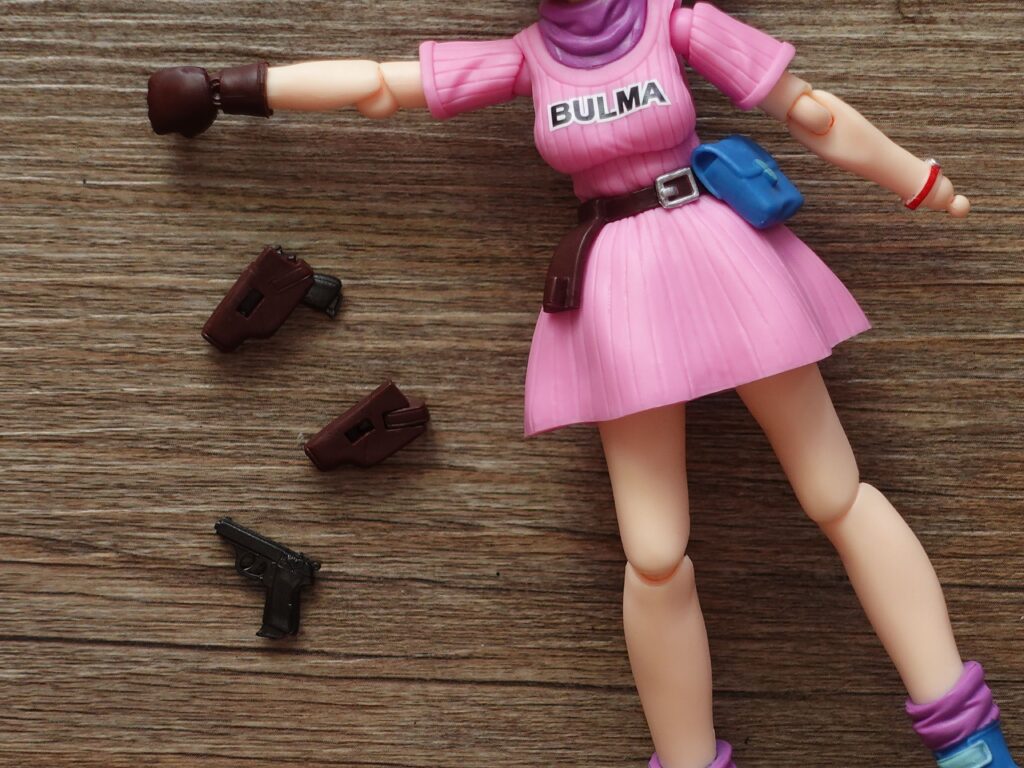 There's a separate accessory wherein the gun and holster are separate from each other – the default one is attached to one another already.
When changing the faceplates, you just need to remove the upper part of her head which includes the bangs and the ponytail, a two-peg connectors can be seen behind each faceplates.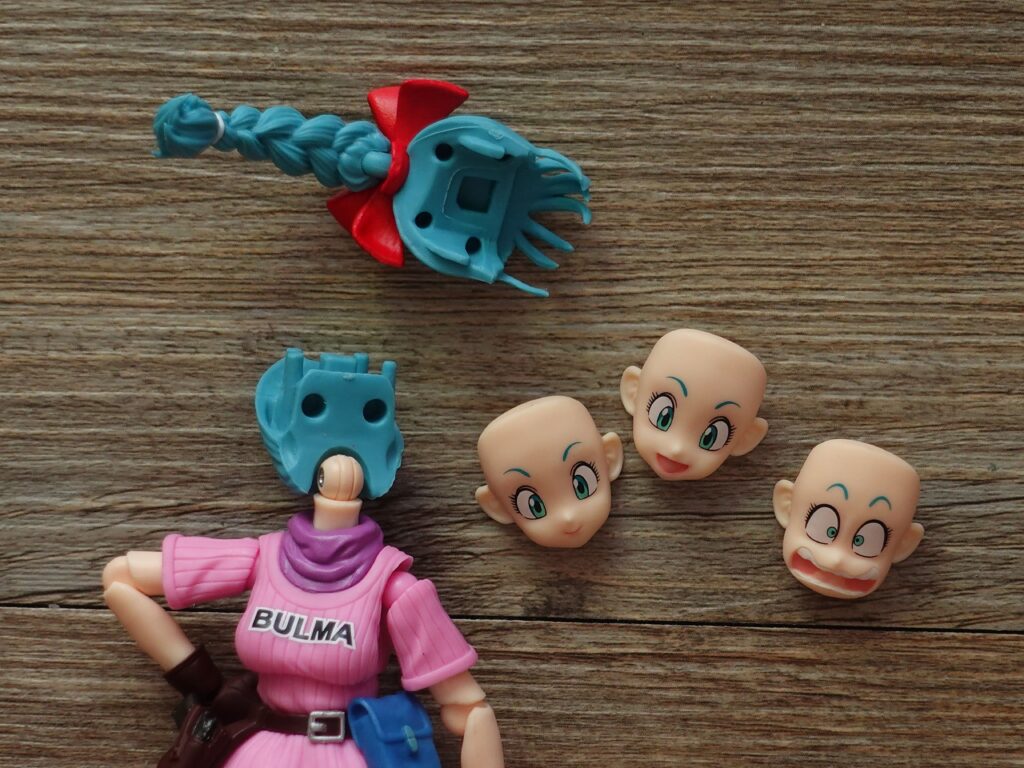 Overall Rating
This figure is pretty solid and quite a good addition especially if you already are collecting many Dragon Ball Figuarts figures! This one is definitely a good addition – Bulma won't disappoint! Stay tuned for my next review – the Dragon Ball S.H.Figuarts Bulma's Capsule No. 9 Bike!
It's never too late to start collecting your S.H.Figuarts collection! Do check out GreatToys Online, if you want to check out their figures up for sale!