What's a good way to start the new year? Of course, a toy review from one of my favorite media franchise – Pokémon! This review would be about Pokémon Sun and Moon's very own Lillie from the Good Smile Company's figma line.
This review is brought to us by our friends from GreatToys Online. Visit their site by clicking on the banner below to see toys and figures up for sale!

Box Design
If you've been collecting the Pokemon figma figures like Red and Selene, you'll notice that this Lillie's box is smaller in size. The color tone of the box would also give you a hint of Lillie's color palette – white and yellow. I really liked how the Good Smile Company has been cutting size to its boxes as it makes it even more storage friendly.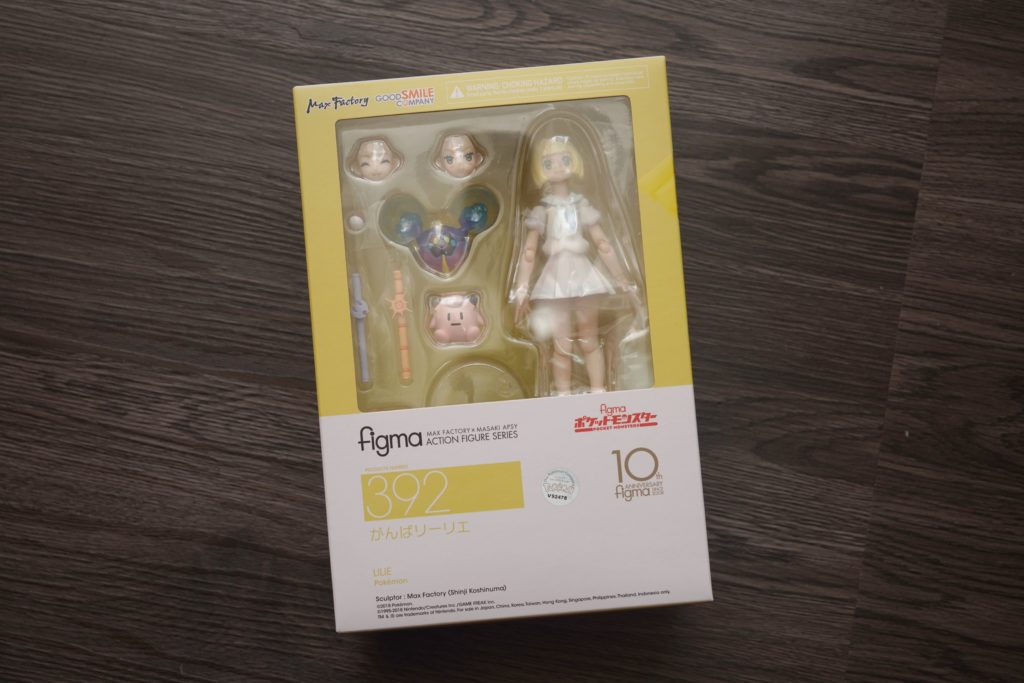 Always remember to buy only from trusted sellers and resellers! Look out for genuine product seals!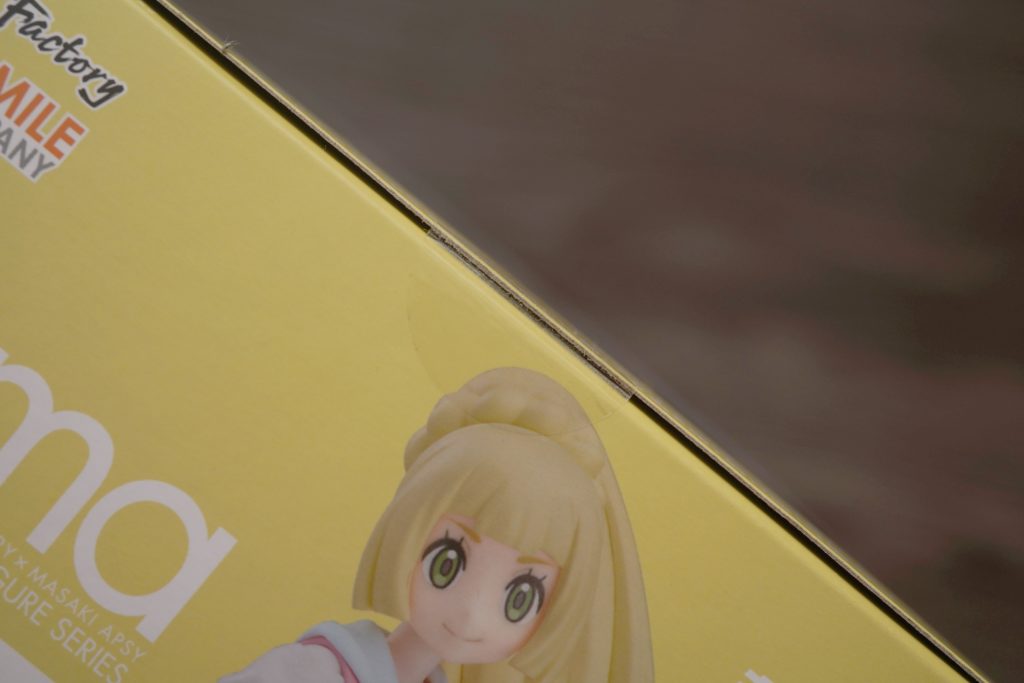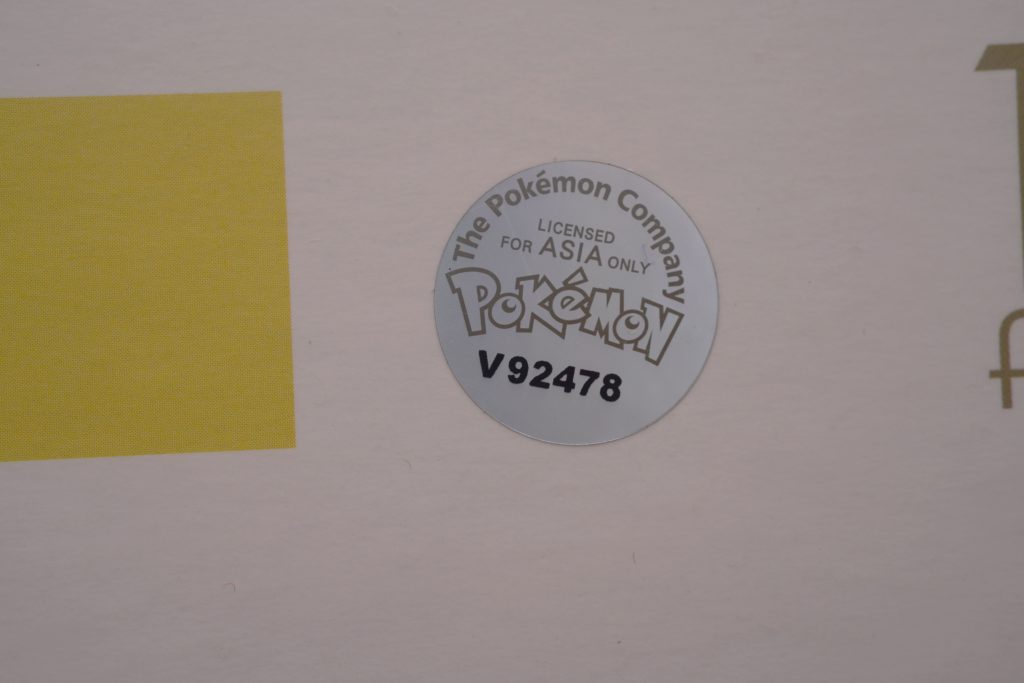 Our friends from GreatToys Online added an authenticity seal located on the box to ensure that you're getting the legitimate copy of your favorite figures!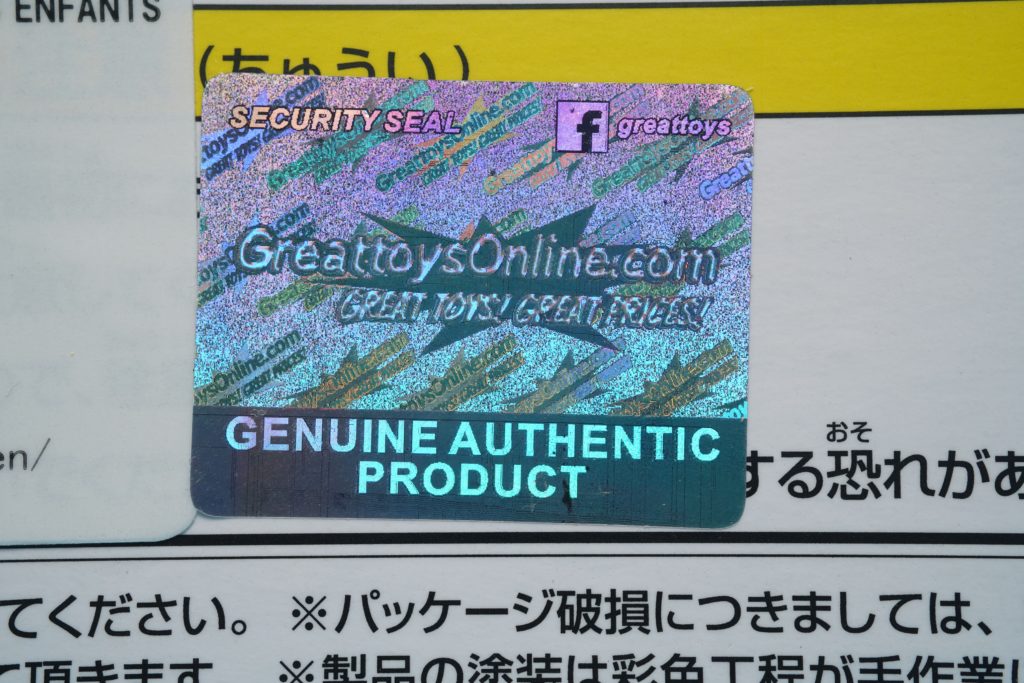 First Thoughts
The figure stands to be very sturdy for its slim size. Although I'm still waiting for an Ash figure from figma – the Lillie figure did not disappoint me.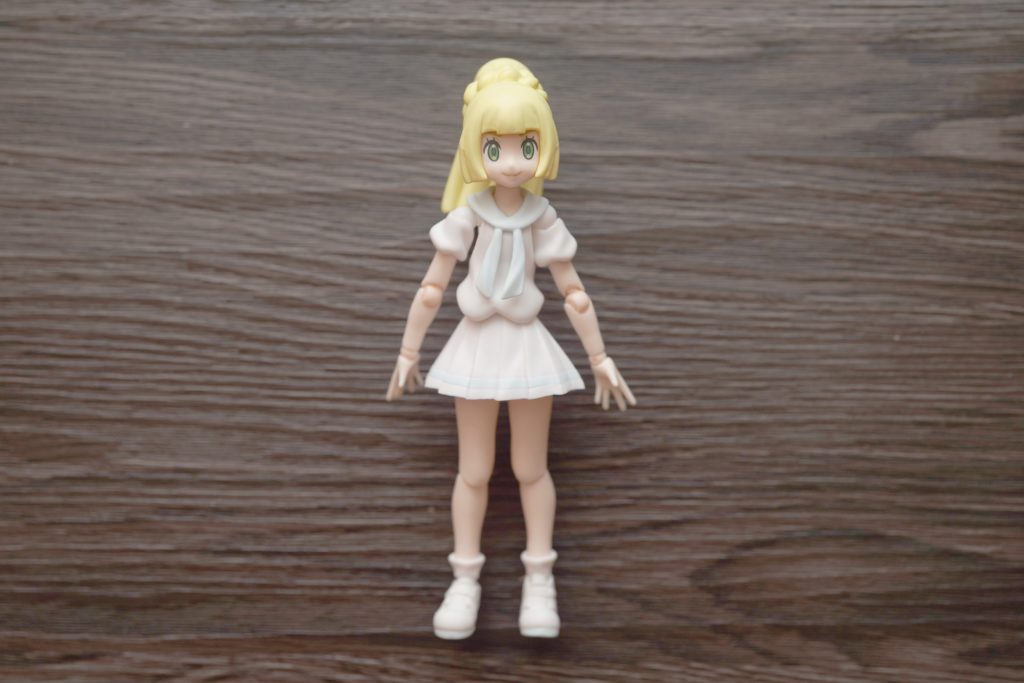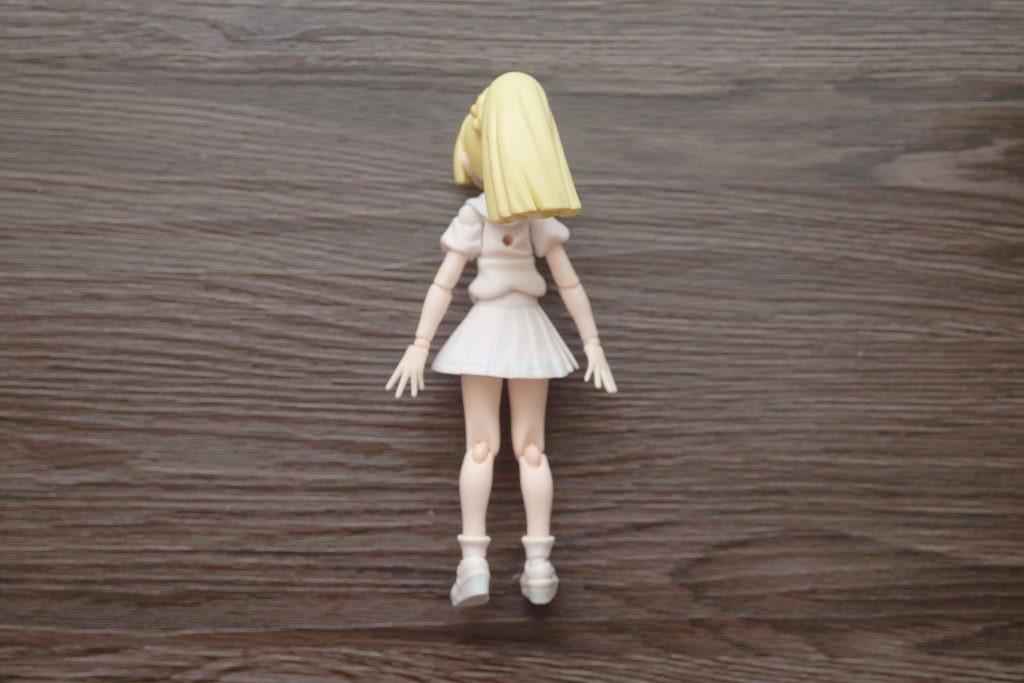 The figure is pretty perfect especially when posed together with the figma Selene. I'll be discussing more about the figma Lillie figure as we go along with the review.
What's Inside the Box?
The set includes a good amount of accessories form interchangeable parts to the standards. The set includes the Sun and Moon flutes, interchangeable hands and face plates, a PokeBall, a bag, a PokeDoll, Cosmog and the standard figma bases and stands.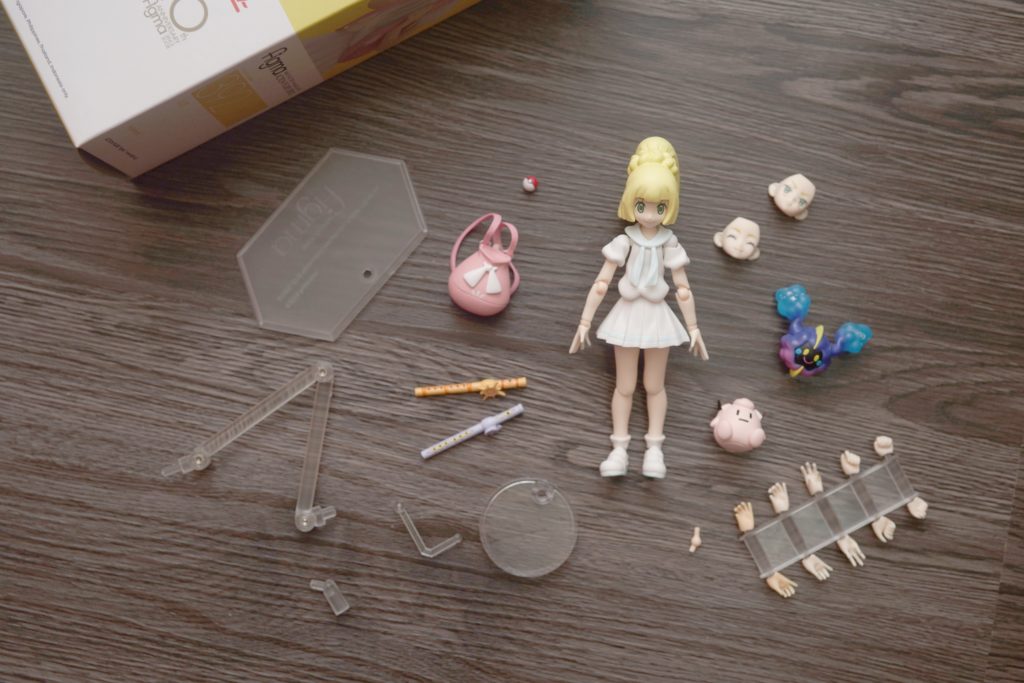 Cosmog, also known as "Nebby", is included in the set. The size and make is almost similar to the Nendoroid Lillie release but the blue parts are more transparent.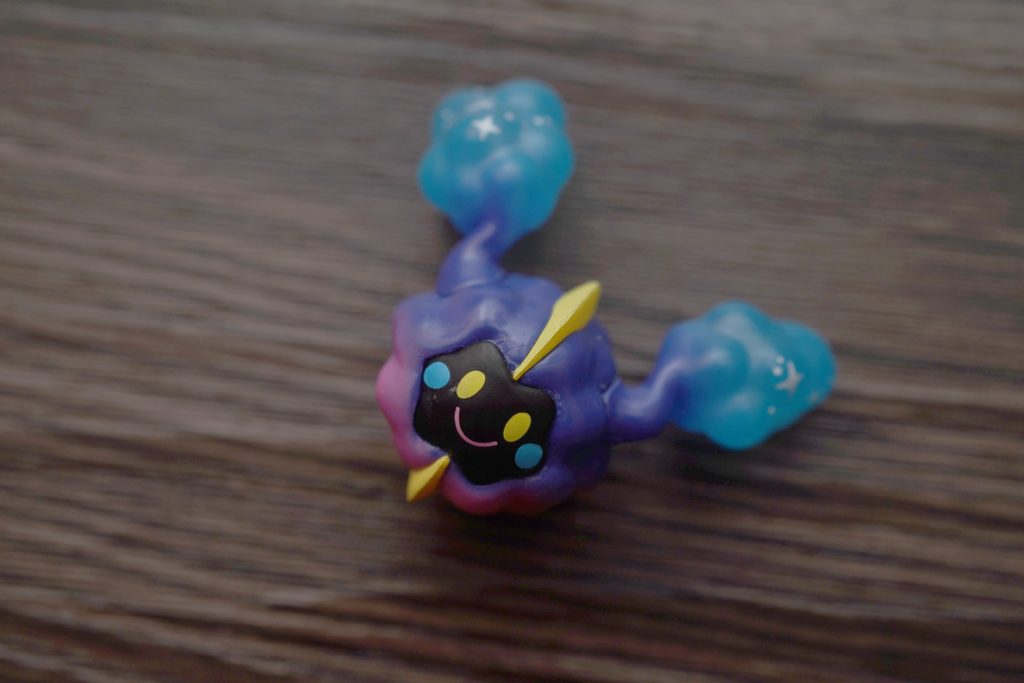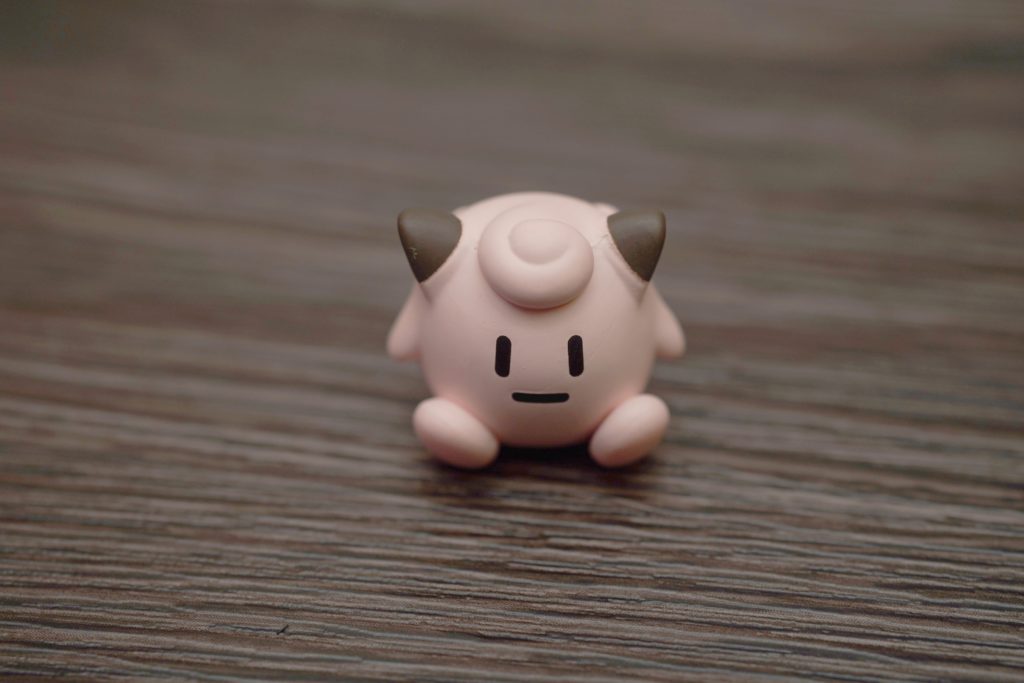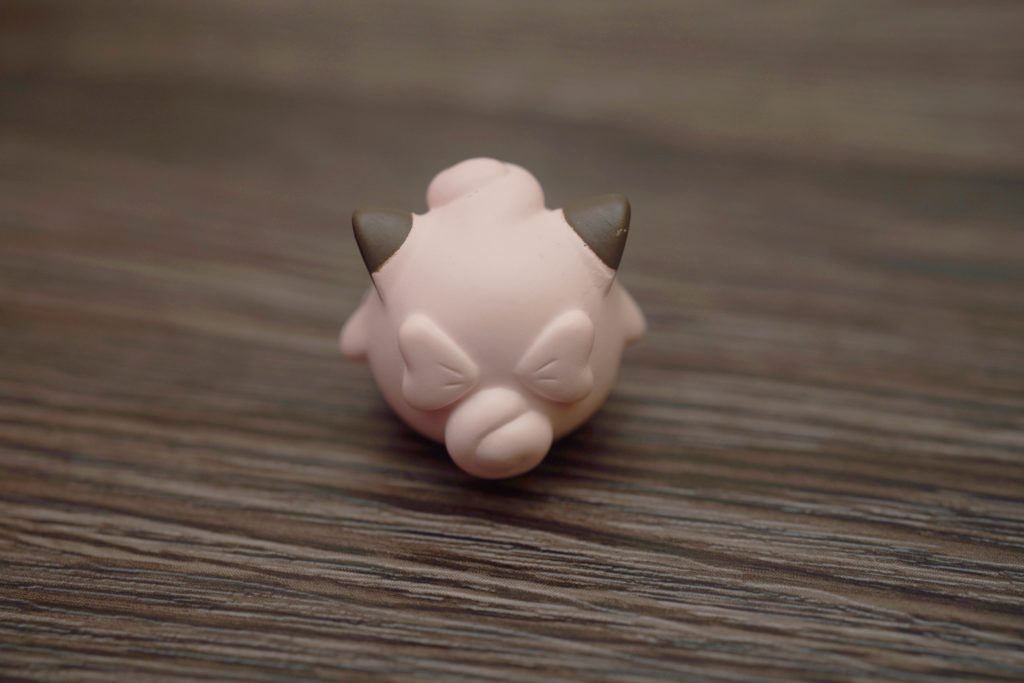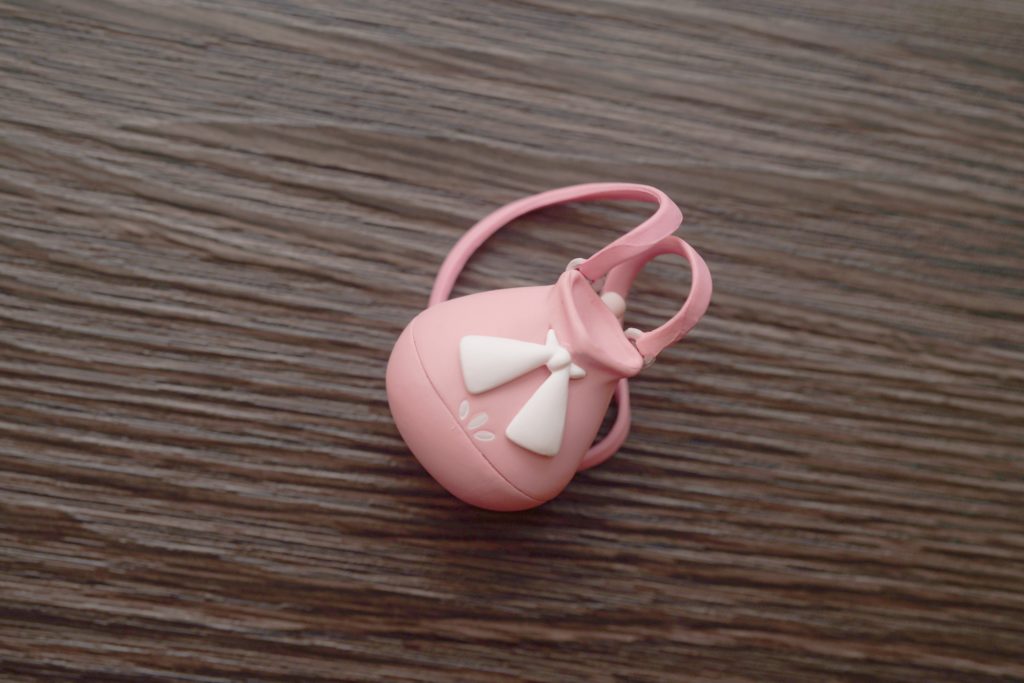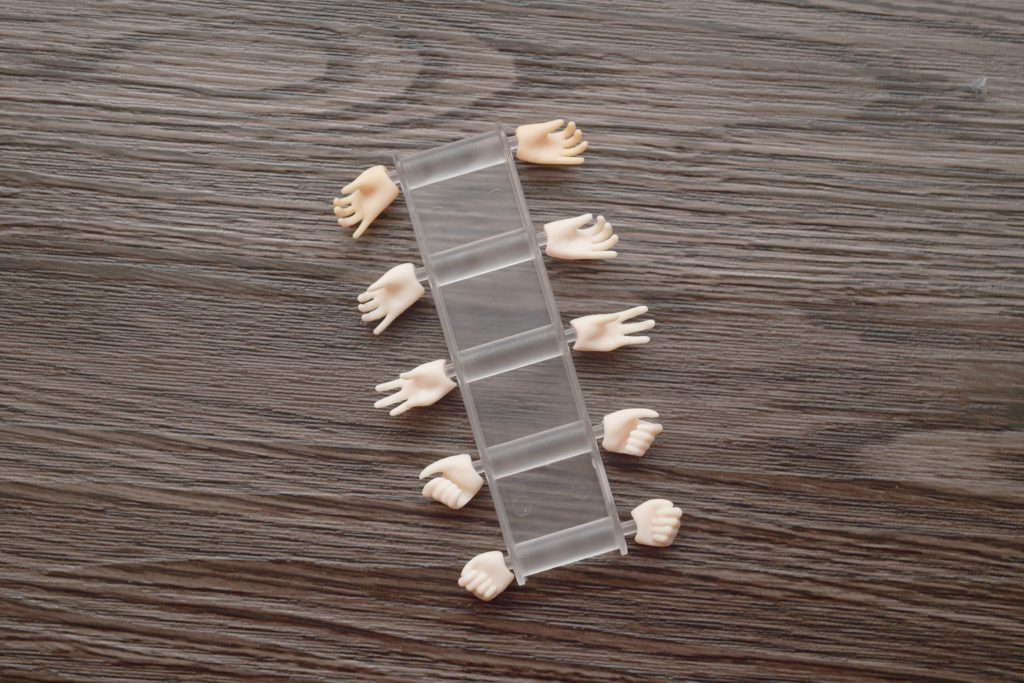 You'll also notice that there is a different colored hand parts – this is actually for Selene. The hand part was specifically made to hold the flute.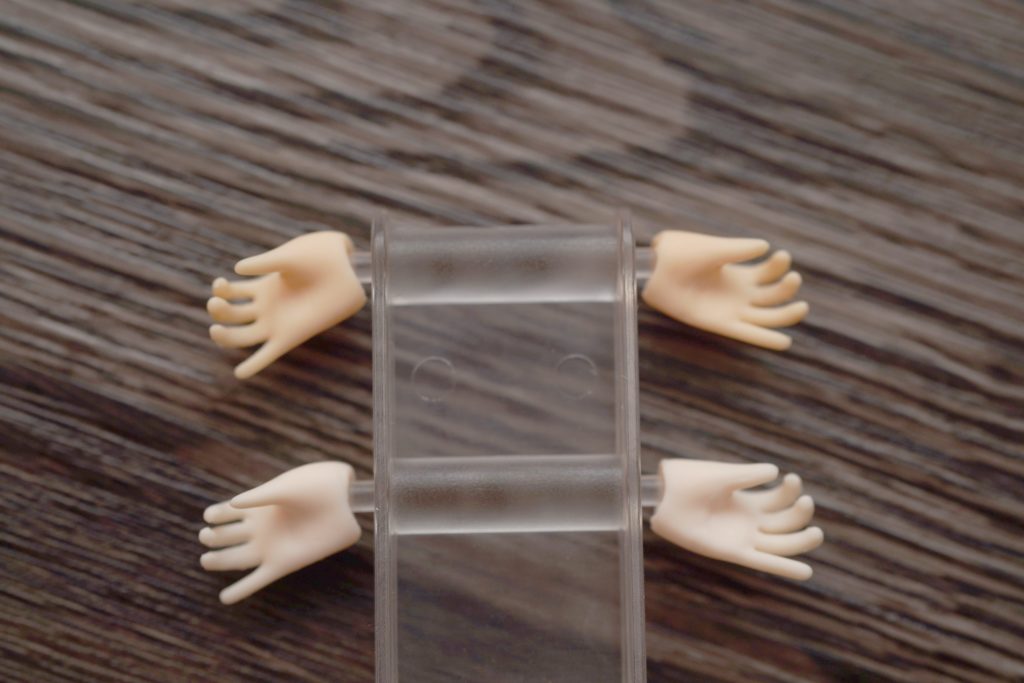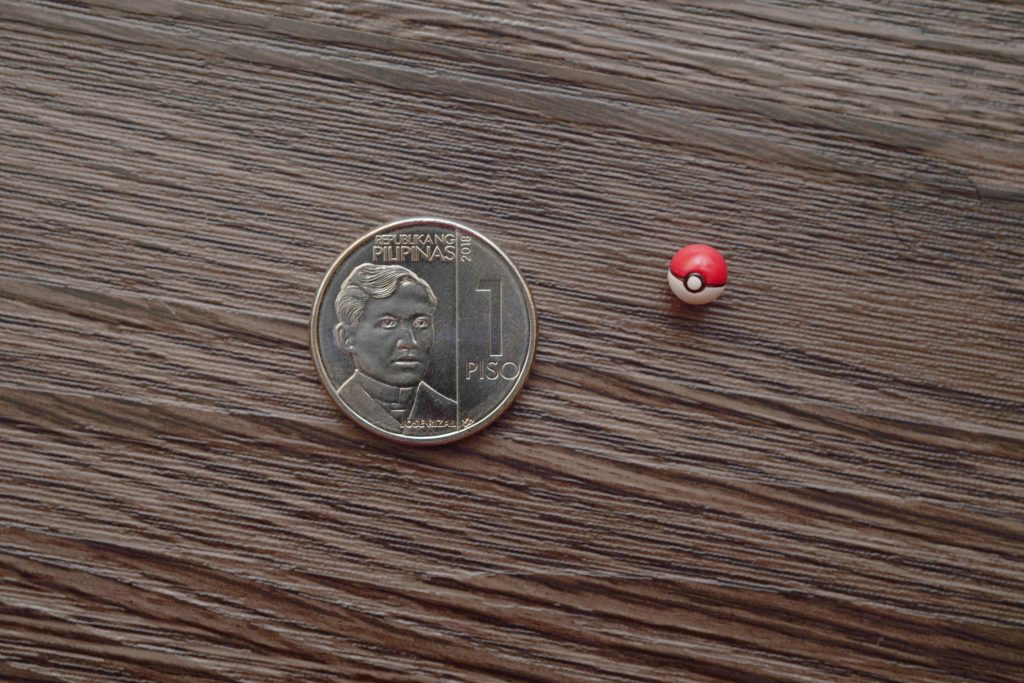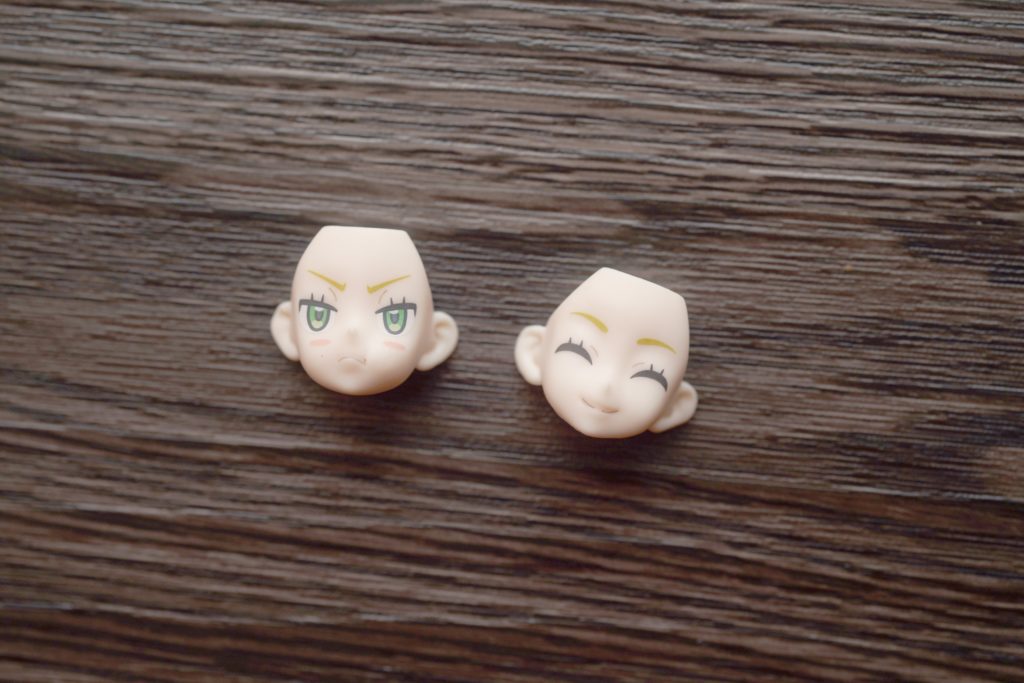 The Sun and Moon flutes are also included, paint details on this are very game and anime accurate.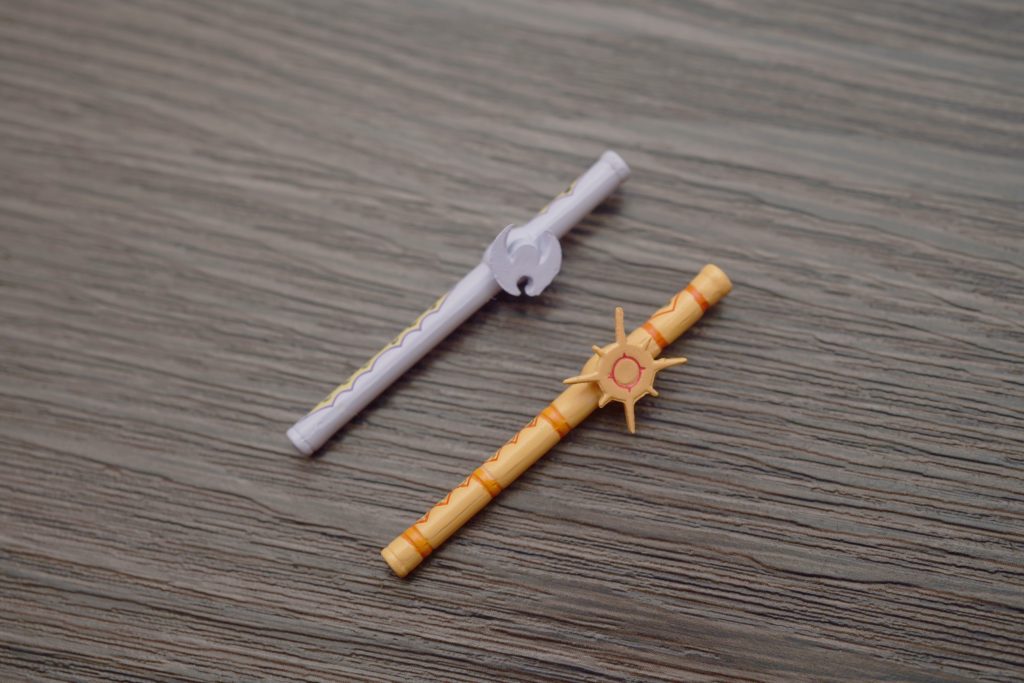 I would like to commend a small improvement point that the Good Smile Company did for the plastic bags for accessories. They've added a light plastic seal on their bags whichs makes it easier for the users to remove the contents from the bag! This is a very simple change but very ingenious and helpful in my opinion.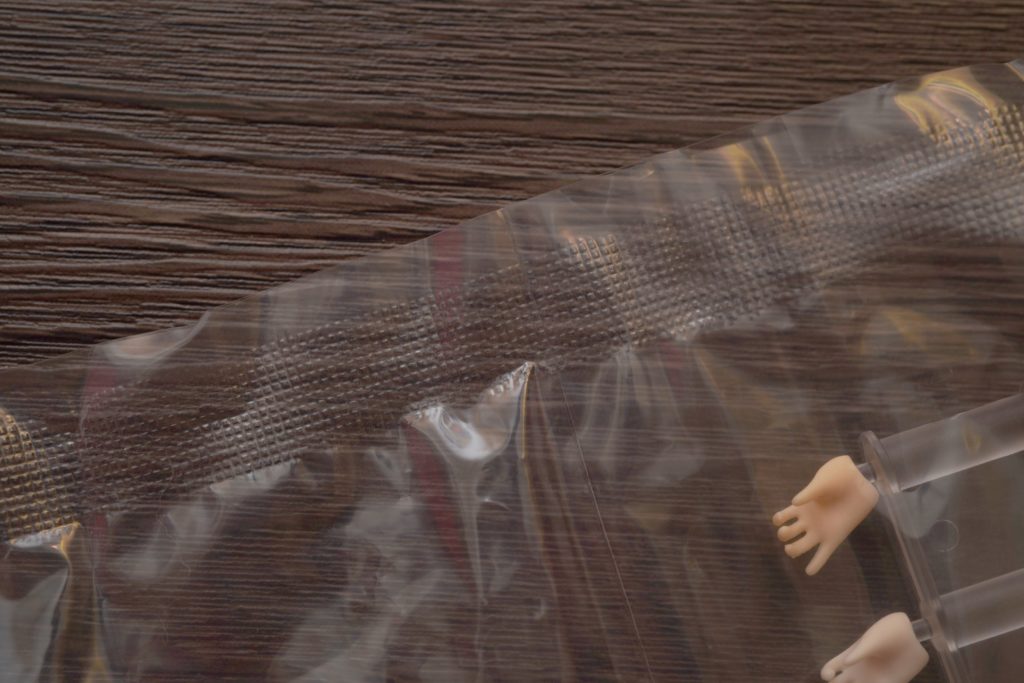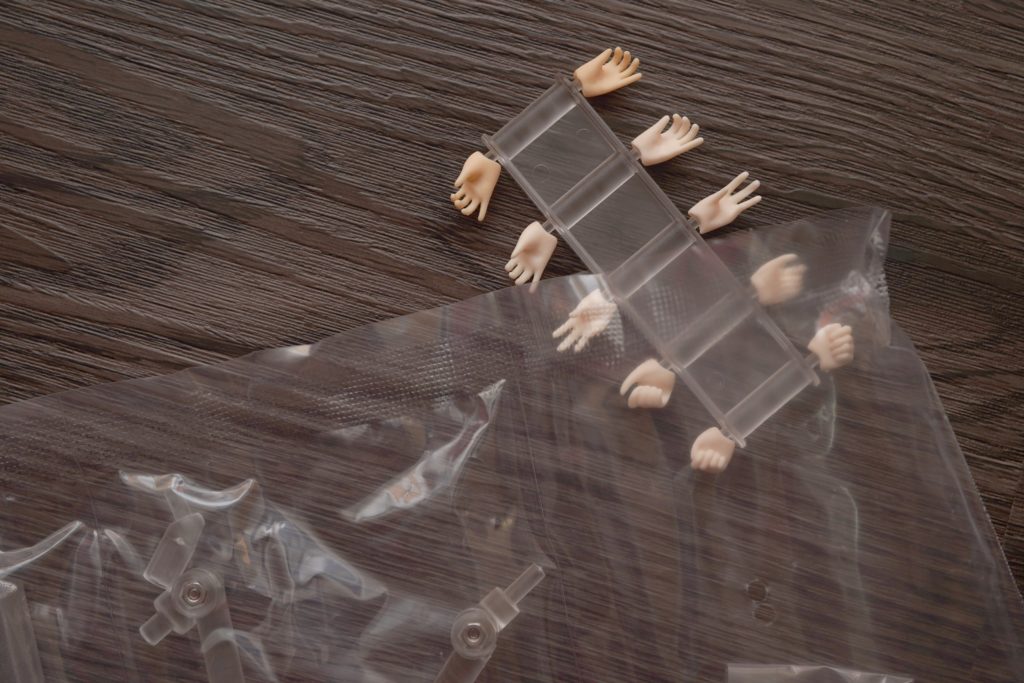 Figure Articulation
The figure is fully articulated which means you can pose or play with it anyway you want.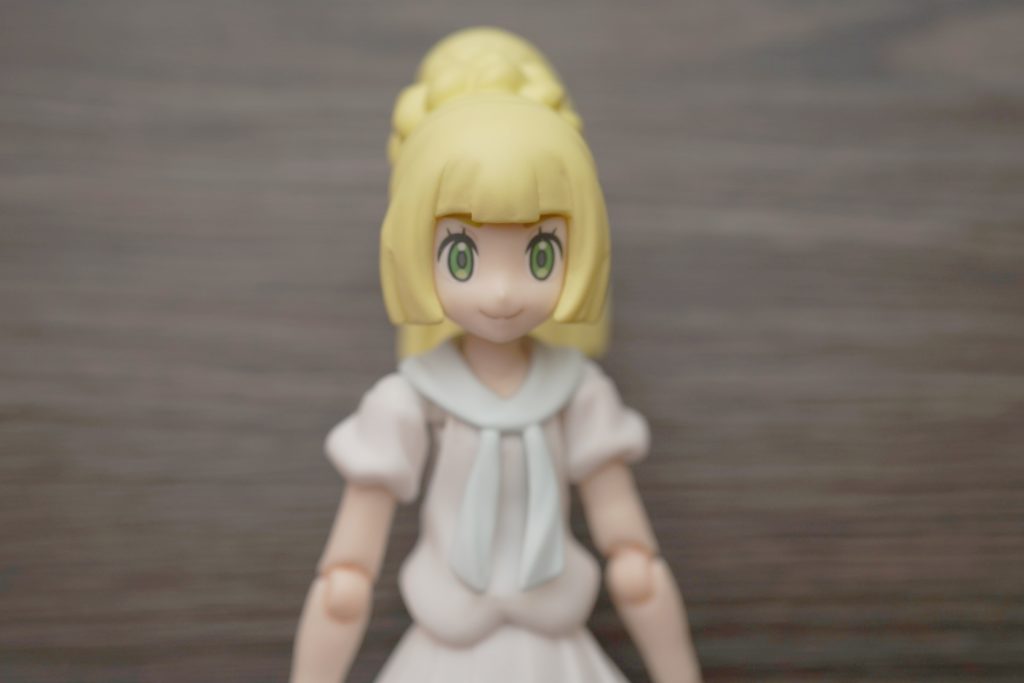 The main concern for me would is that the peg that connects the arms to the body tends to get lose so you have to be careful.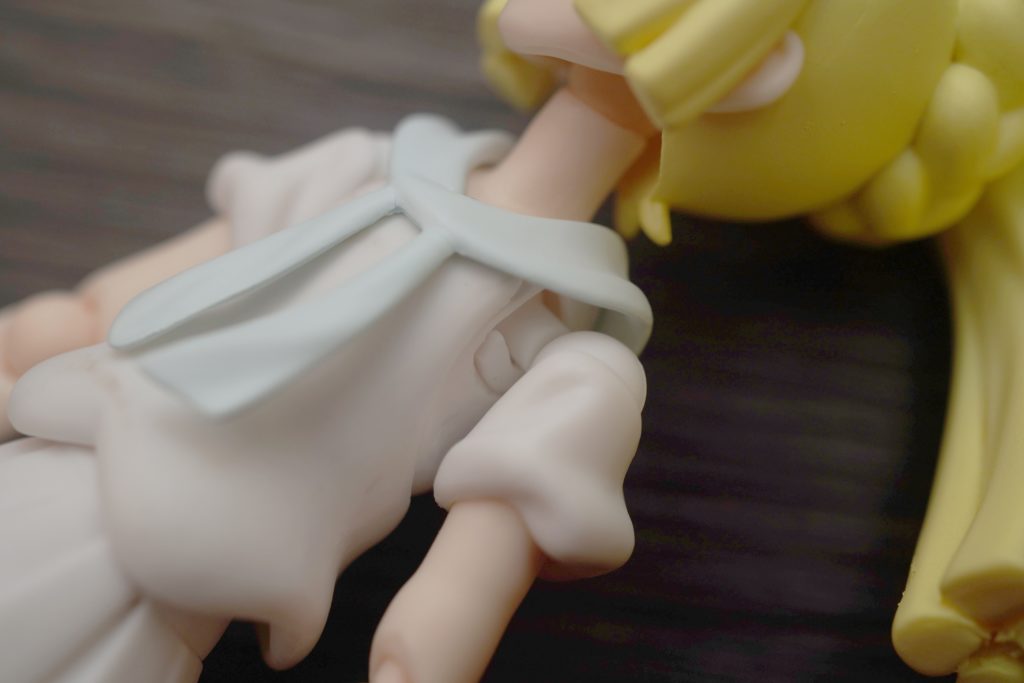 The figure maybe difficult to pose at time, especially when you're trying to twist its elbows or arms.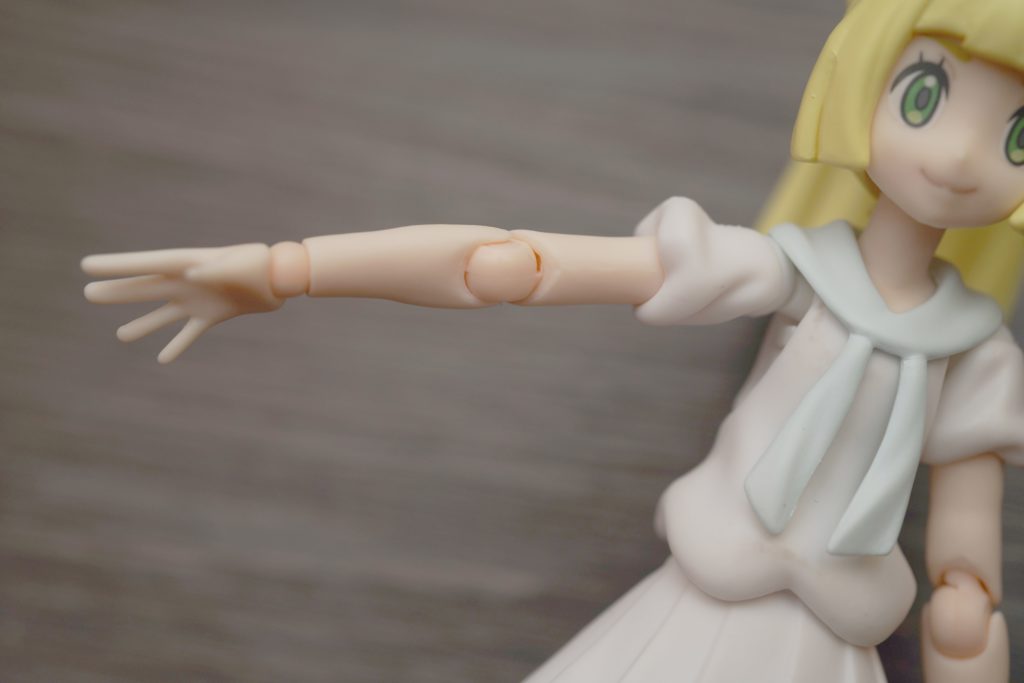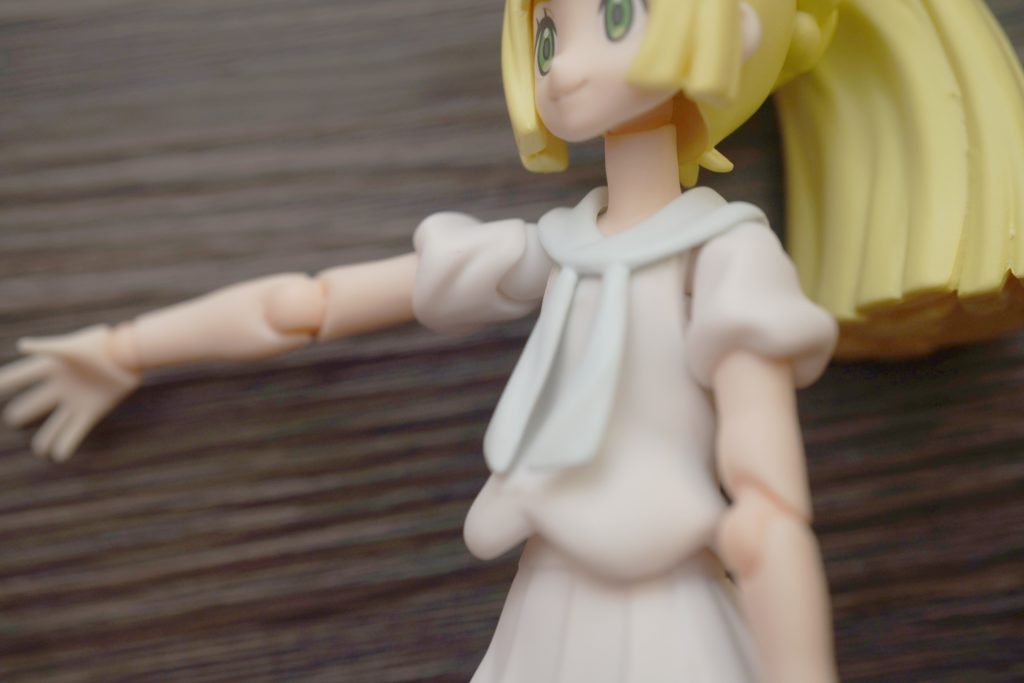 Lillie's hair is also articulated, you can move it sideways to add the feel of movement.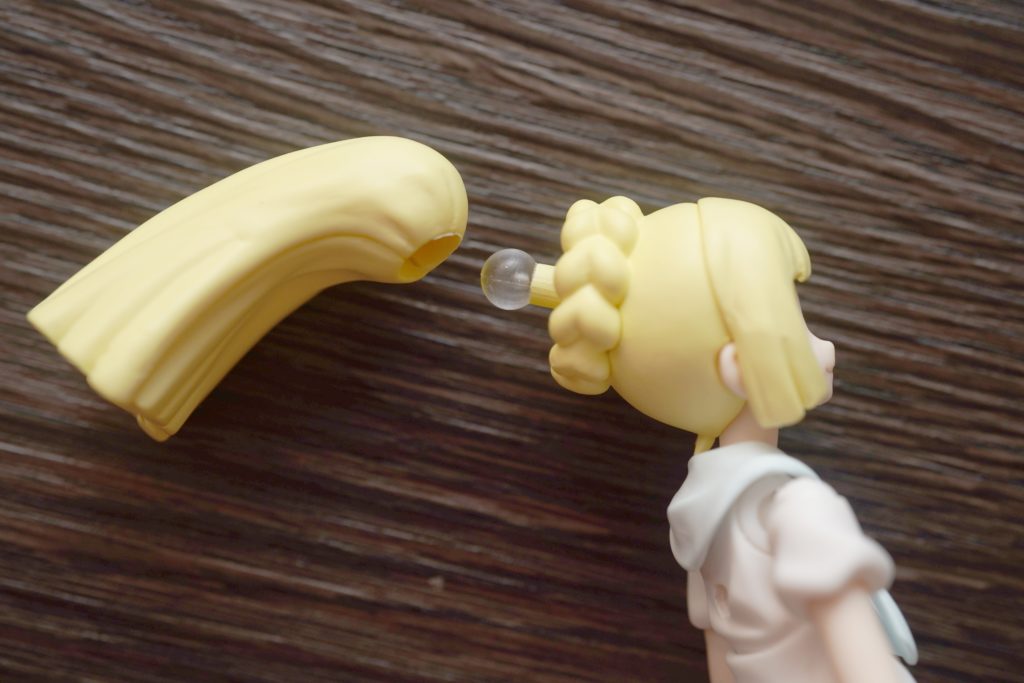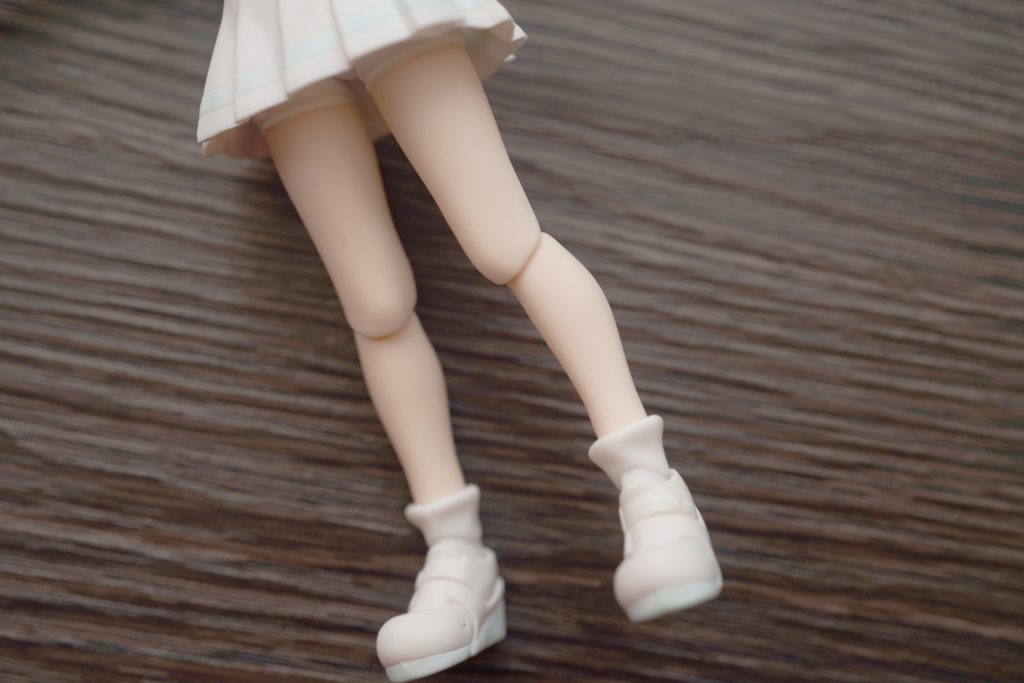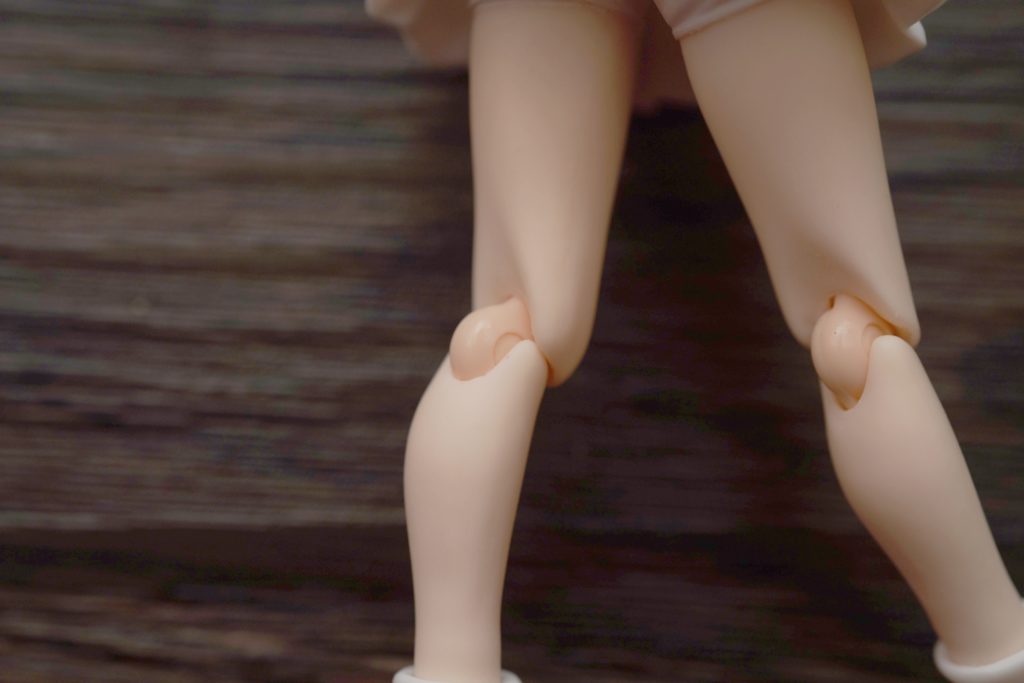 Figure Details
Figma never fails to deliver a good quality painted figure and this figure is no exception. The figure, although mostly white, still has a good amount of details added to it. You'll notice that there are etches in the shoes to make it appear as very real looking.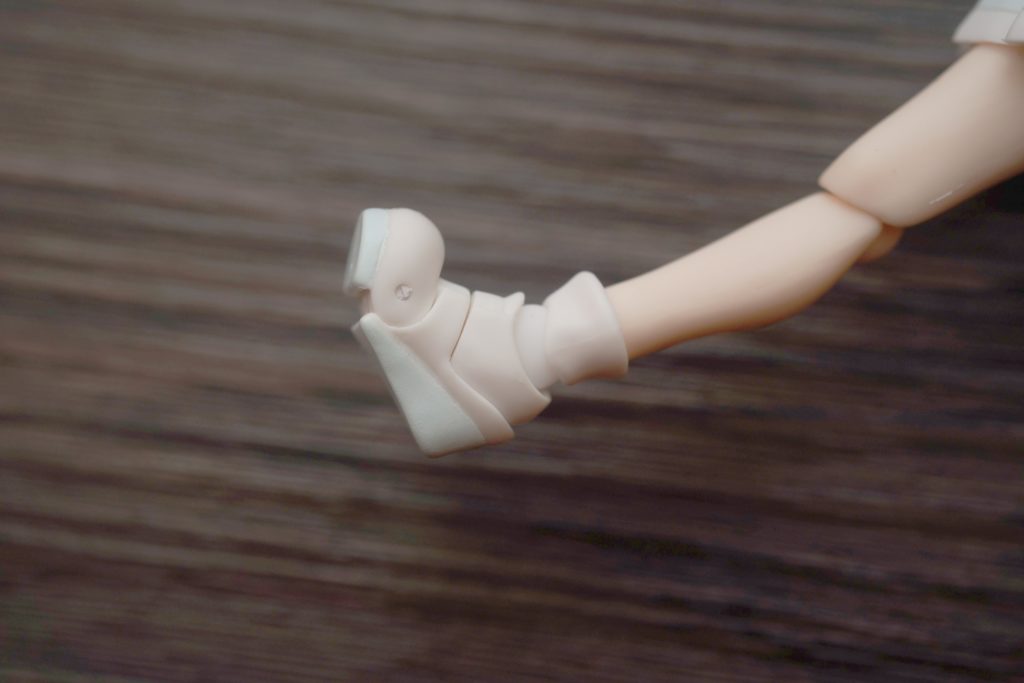 Even some small details added to the skirt are nicely done.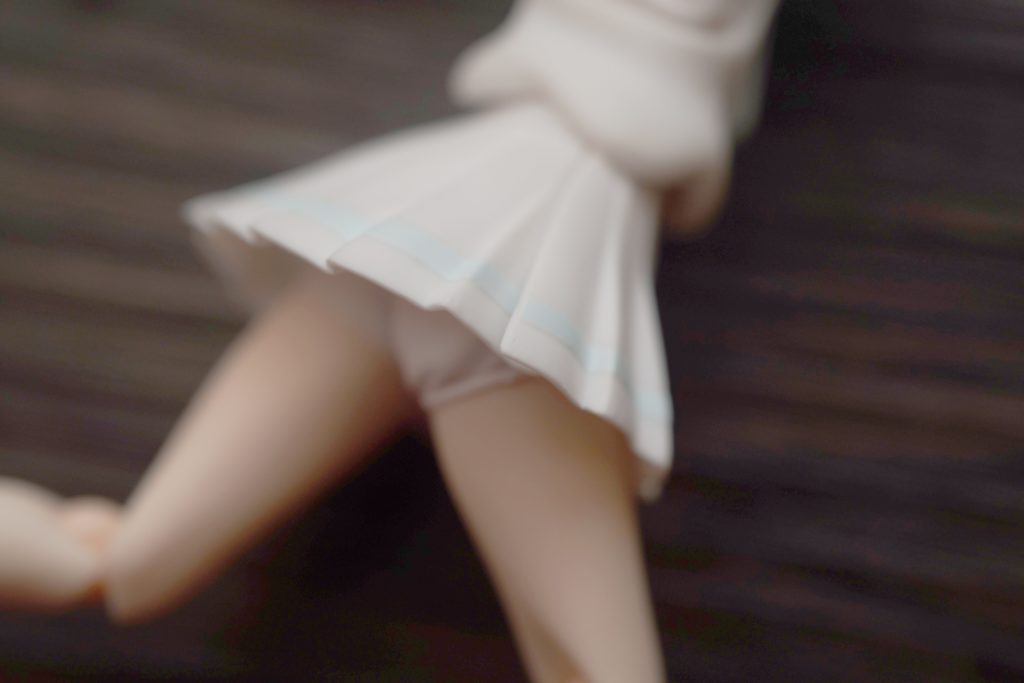 The included bag accessory has a peg that you can connect to her back.
The bag straps can also be detached to the main body so that you can wear it to Lillie very easily.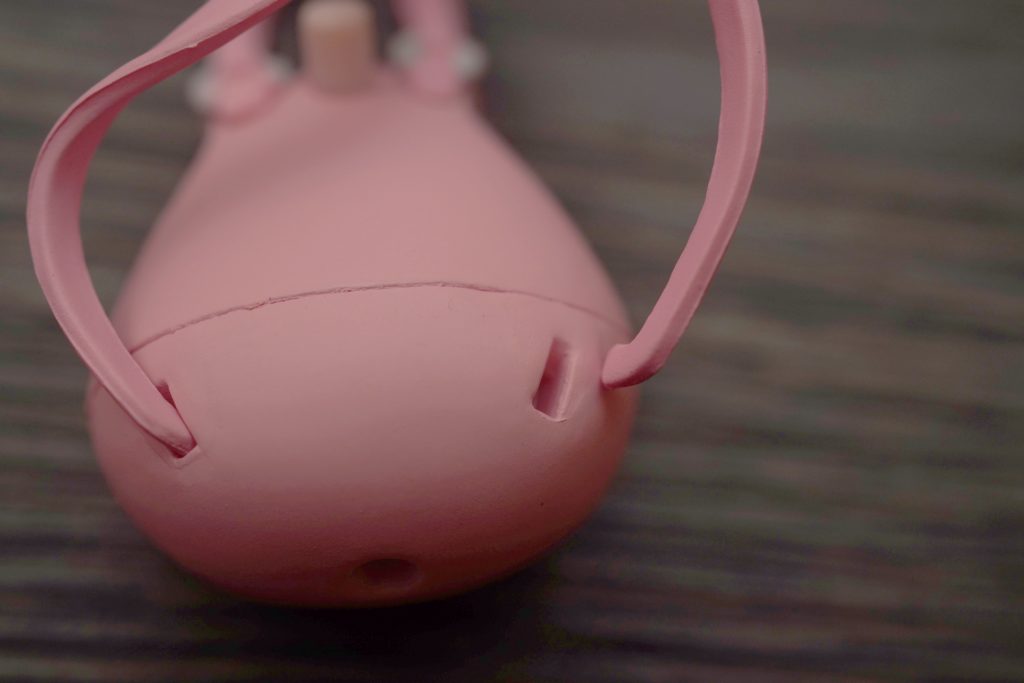 The small PokeBall also has a good paint quality given its size.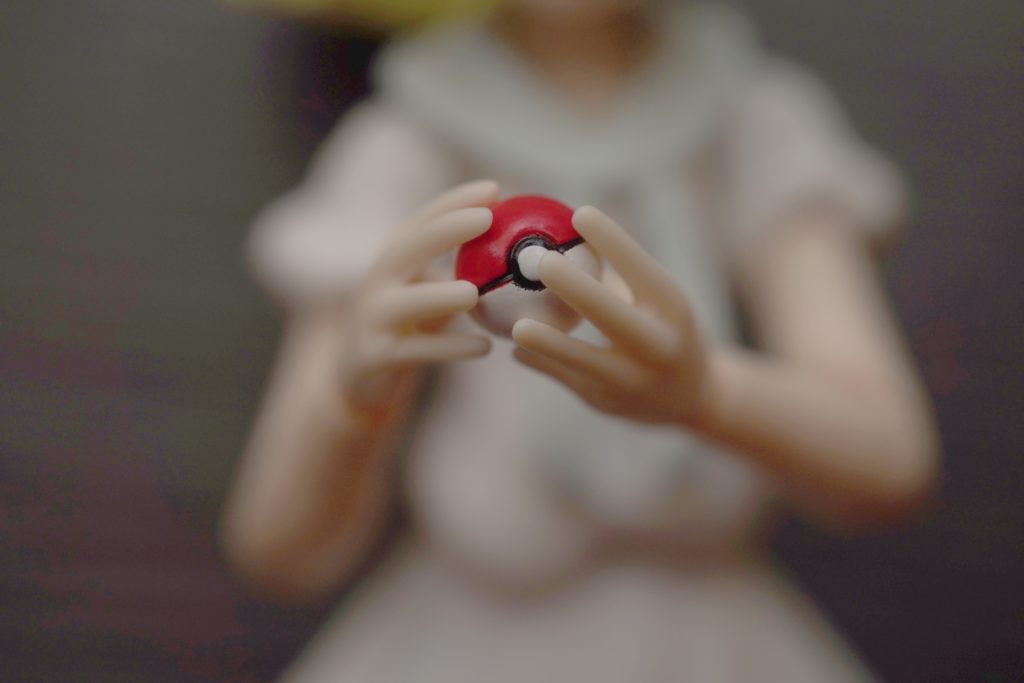 Overall Rating
Pokemon fan or not, I highly recommend this figure. Lively Lillie is a great addition to your figure collection! Quality and the price of the figure is very reasonable and you wont regret getting one. Posing it with Selene was very fun, I had a great time shooting both figures.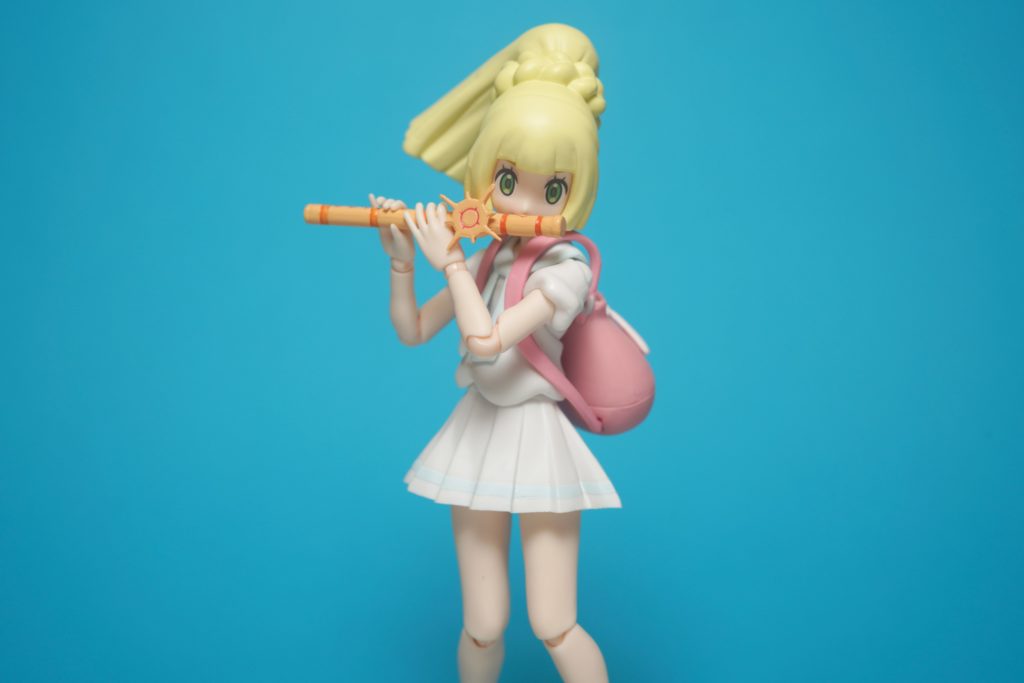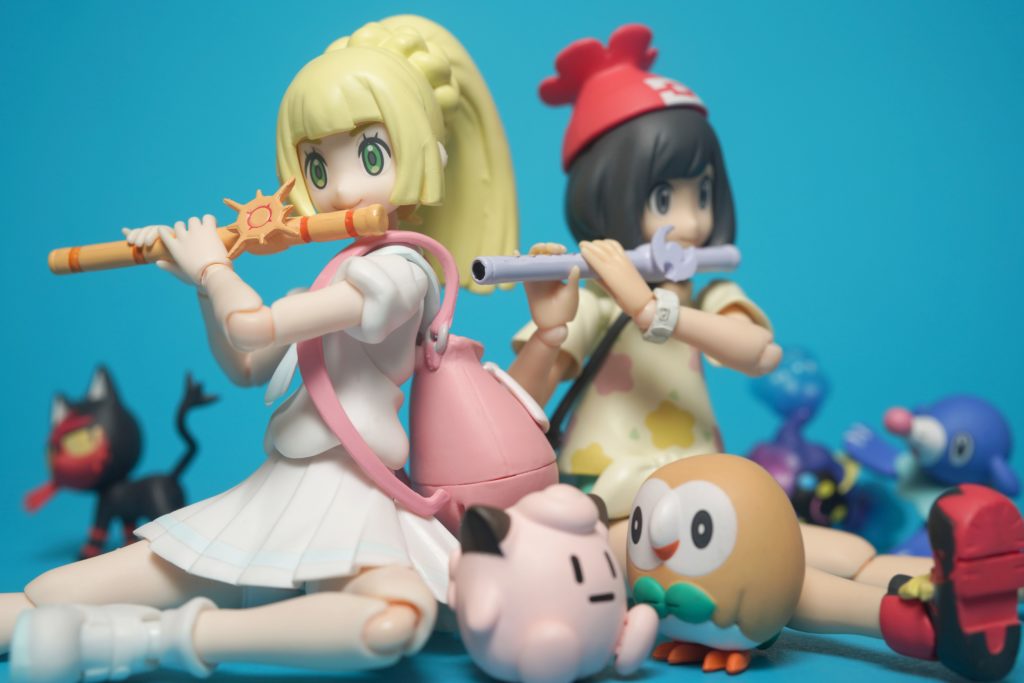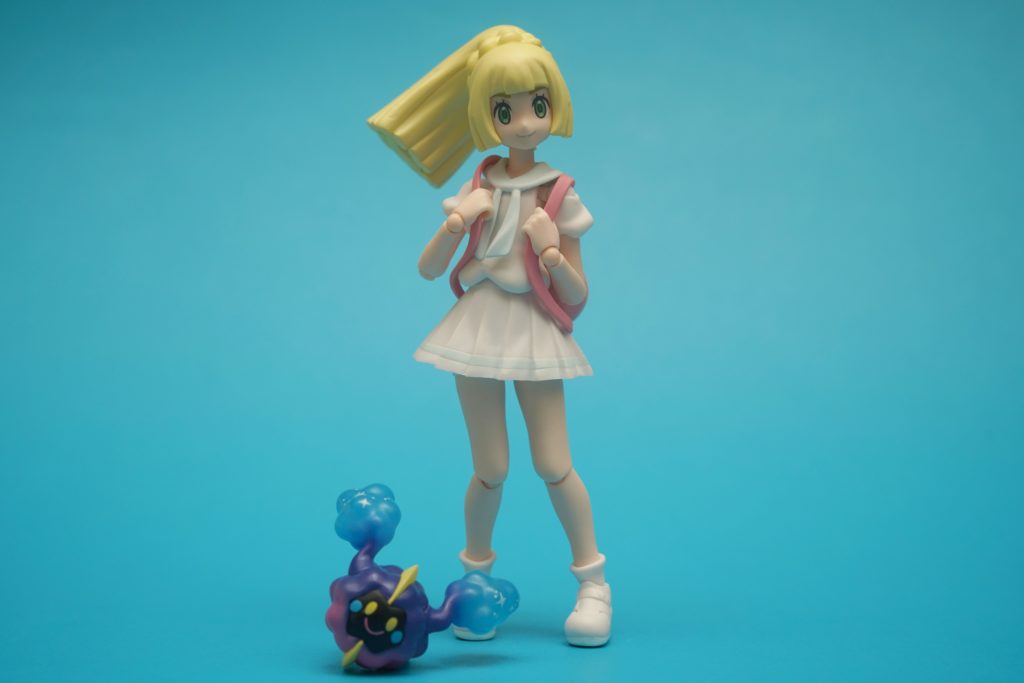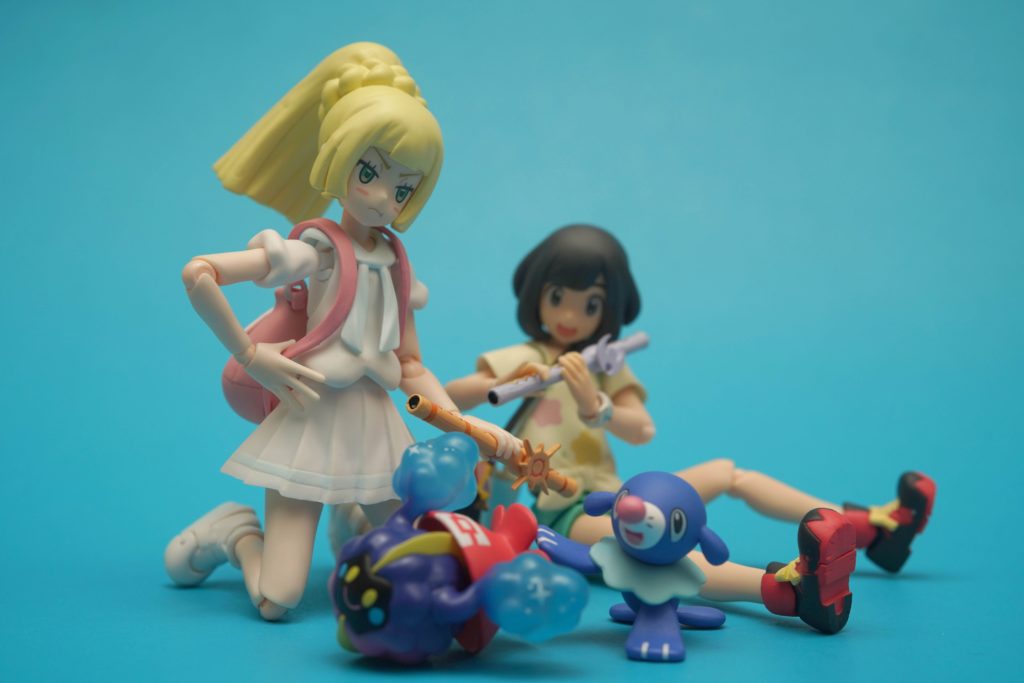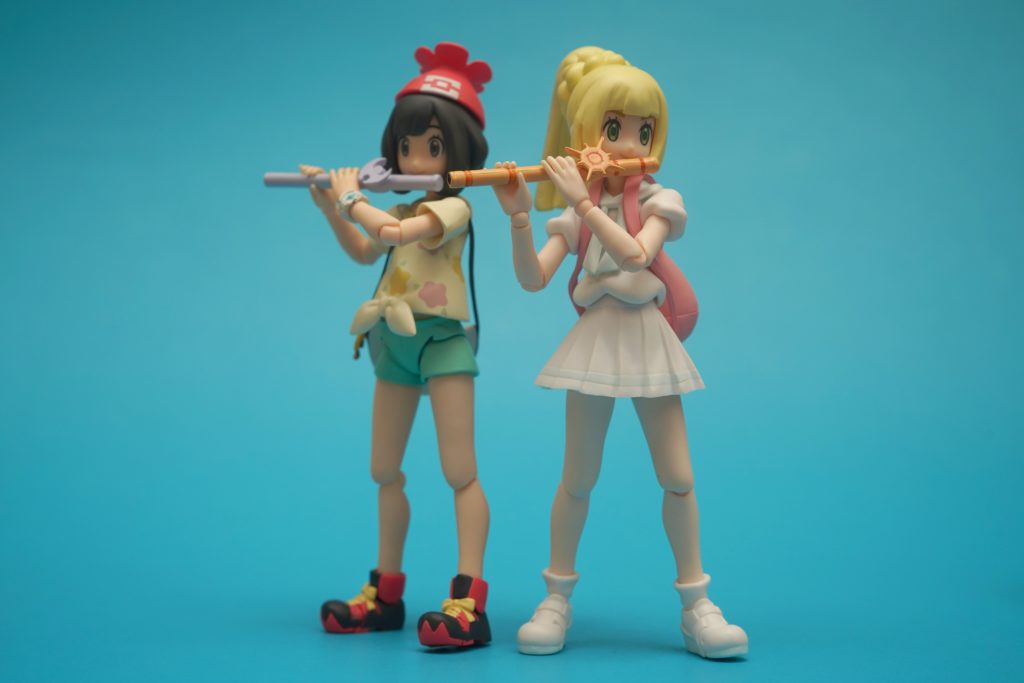 To get your own Figma Lively Lillie figure be sure to check out GreatToys Online's store and website! Also, do check out  the official website of the Good Smile Company to know more about their upcoming figure releases!