He's one of the final bosses to defeat in the Street Fighter games, probably one of the hardest to defeat, he also was recently featured in a cross-over game in Tekken 7 – I'm talking about Street Fighter's Akuma.
Today's review is all bout the S.H.Figuarts Akuma figure. This review is brought to us by Greattoys Online, visit their store online to know more about their toy/figure offers.

Unlike the other early S.H.Figuarts Street Fighter releases, this is not part of the Street Fighter V default character line-up, the Akuma figure that they made was that of the classic Street Fighter costume – which is an additional costume alternative in the Street Fighter V game.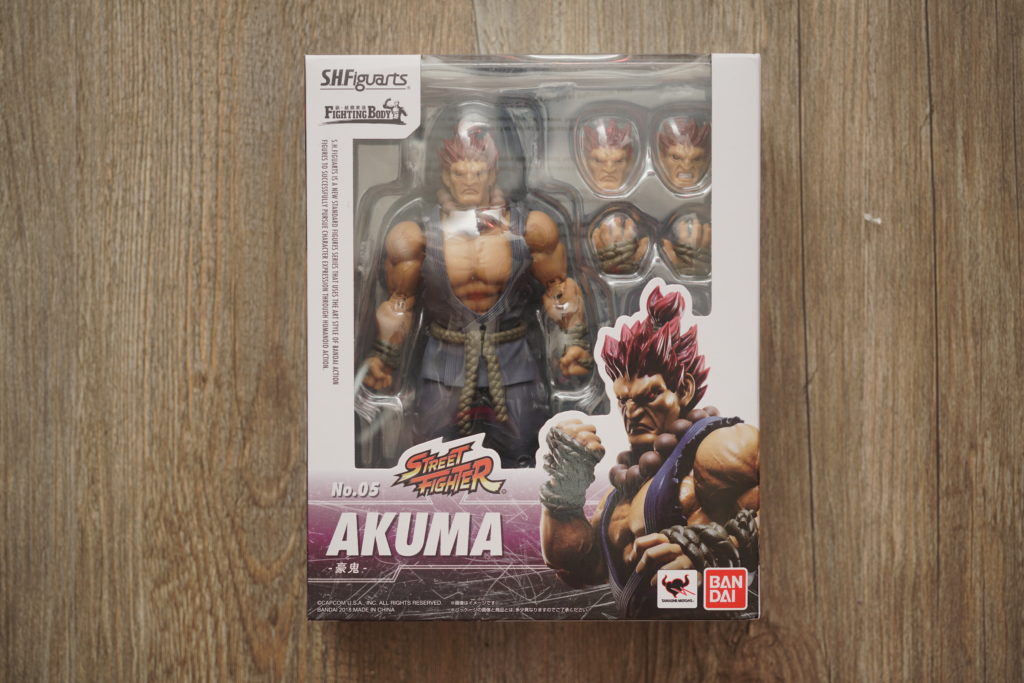 As you can see here, the Street Fighter logo is different compared to the R. Mika packaging.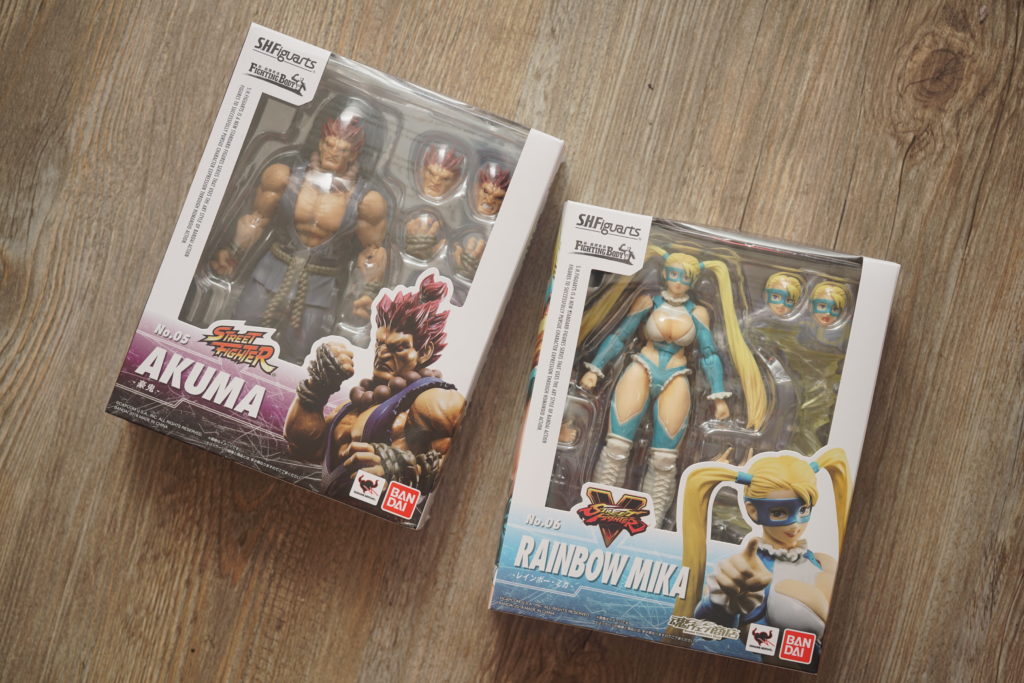 The figure is almost similar to that of the Ryu figure however you'll notice that there is a glossy finished compared to the Ryu figure which to me seems a bit distracting especially if you're taking photos of it because it's hard to remove the gloss from the photo.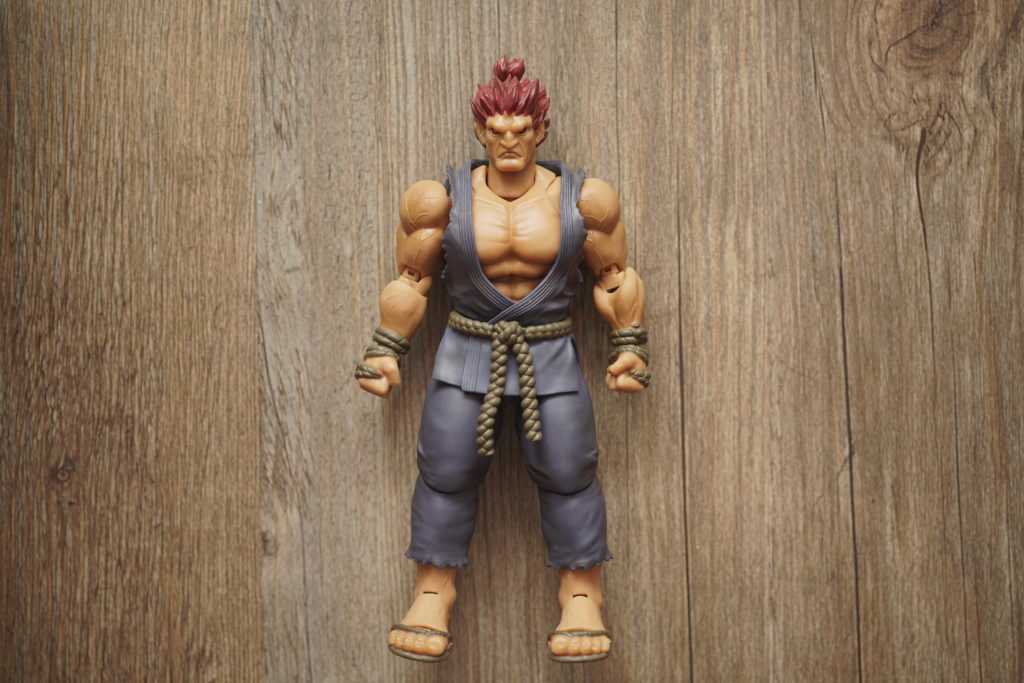 The figure has many points of articulation – the figure is part of the Fighting Body mould of S.H.Figuarts which is really good when it comes to posing, it's more sturdy than the regular S.H.Figuarts figures.
The figure set includes an additional set of interchangeable hands, fireball, 2 interchangeable face plates, fireball stand and base and a printed background.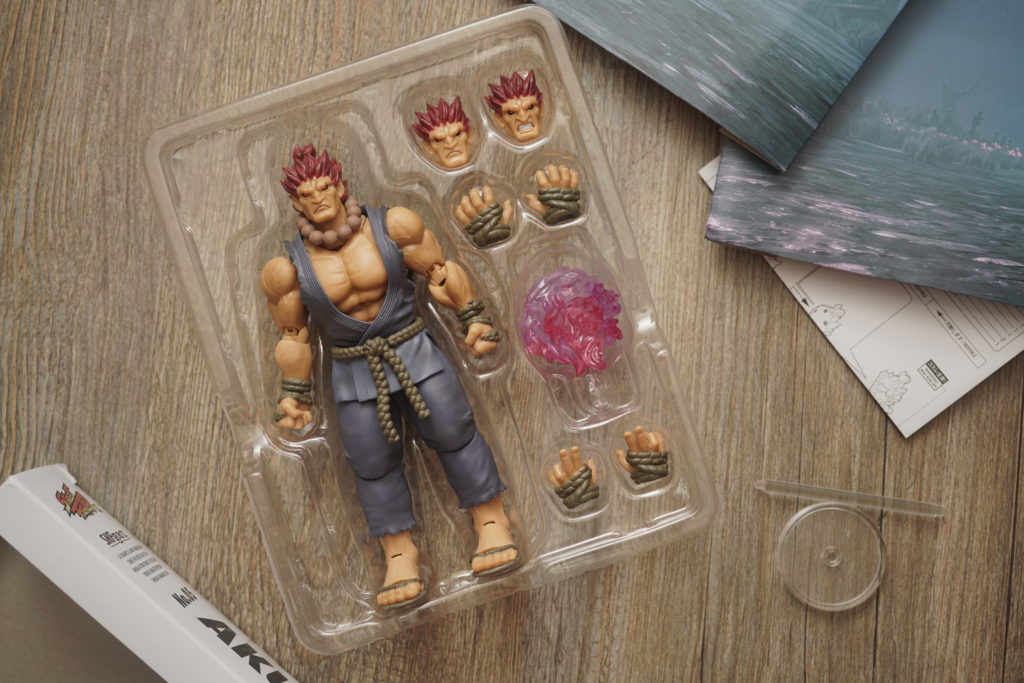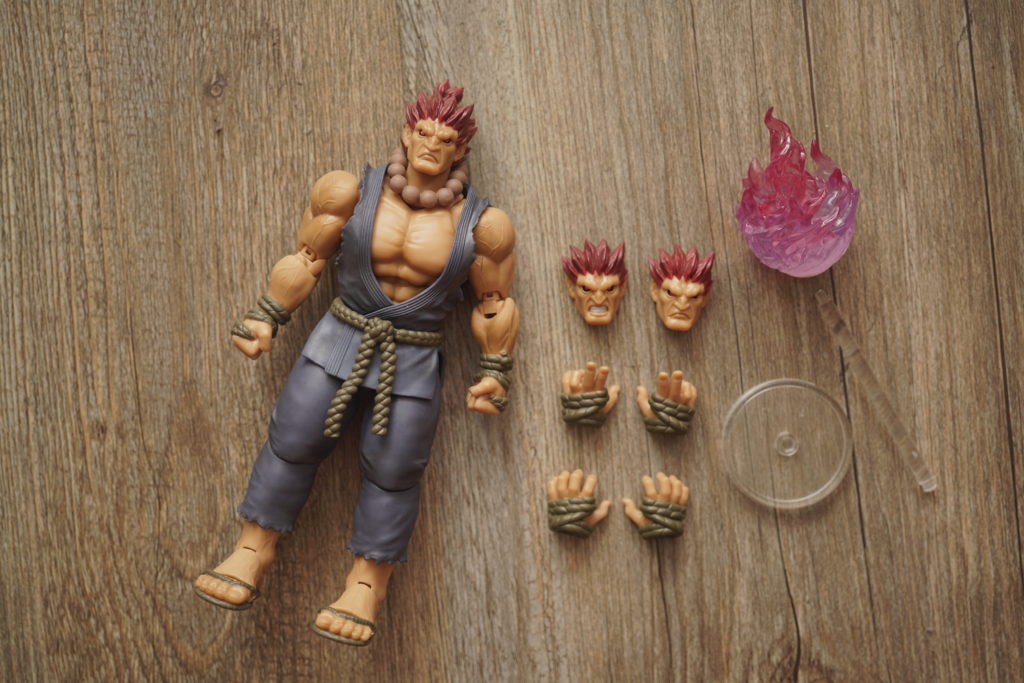 The joints are quite prominent (because they are bigger than the usual joints) but it fits perfectly with the bulky figure.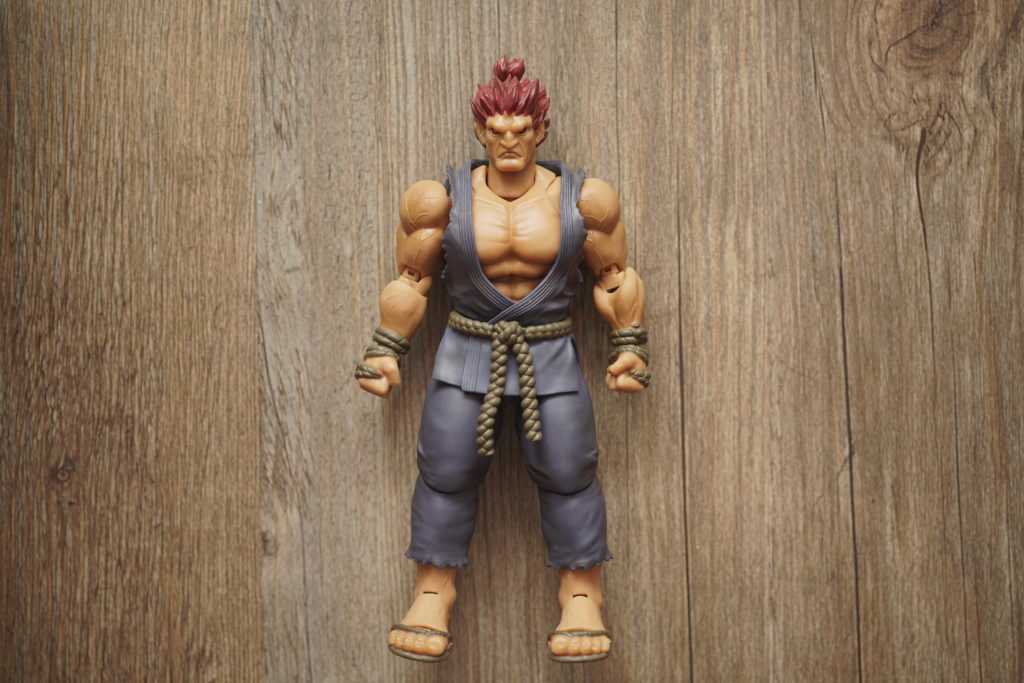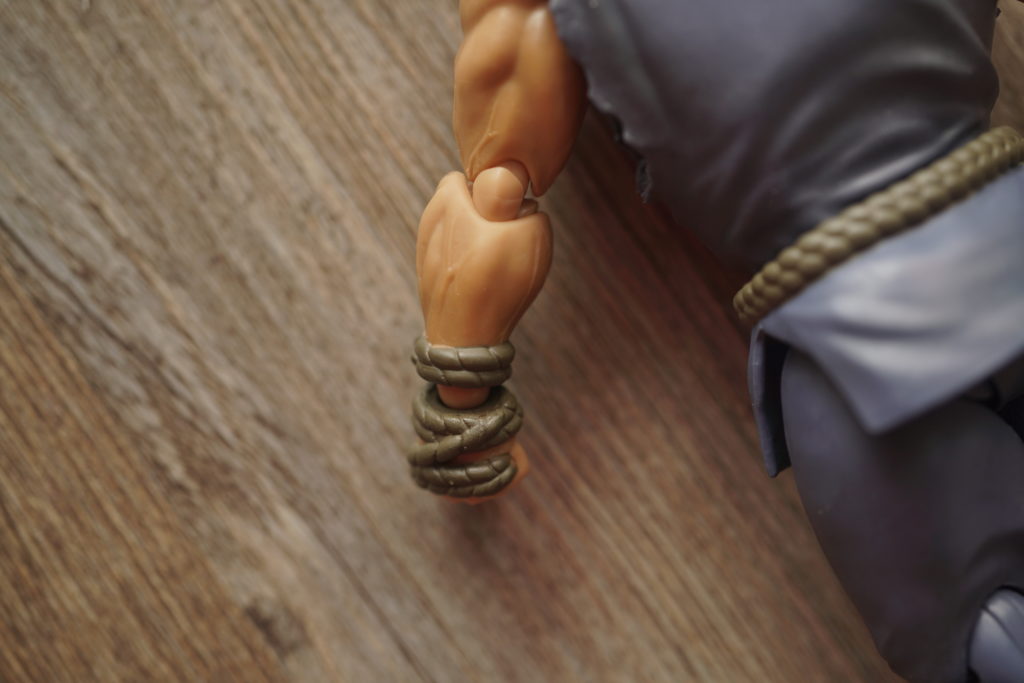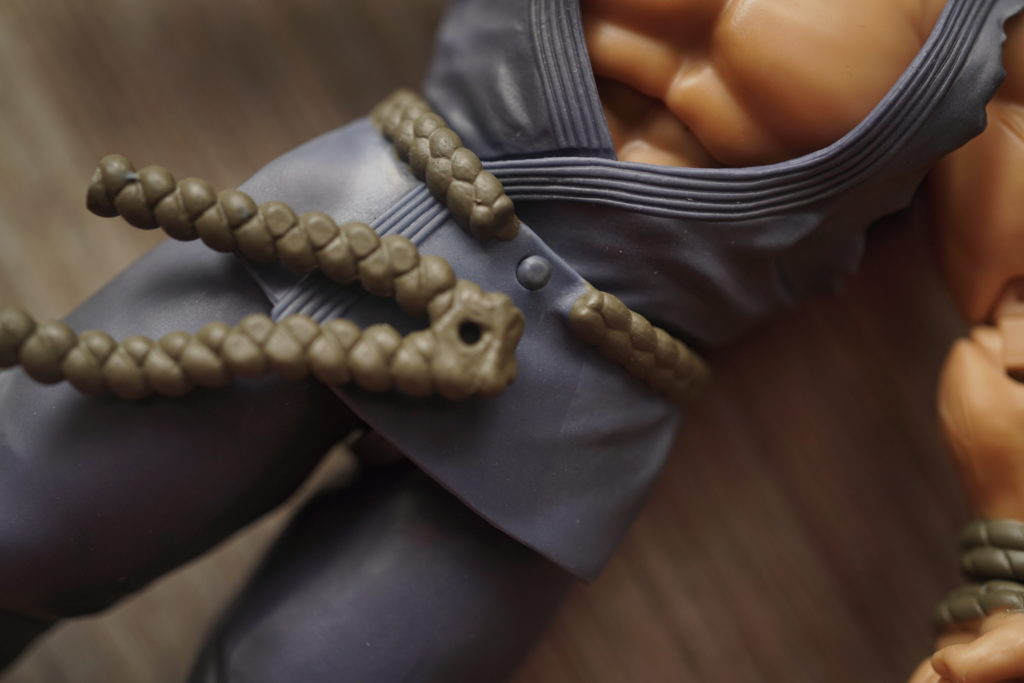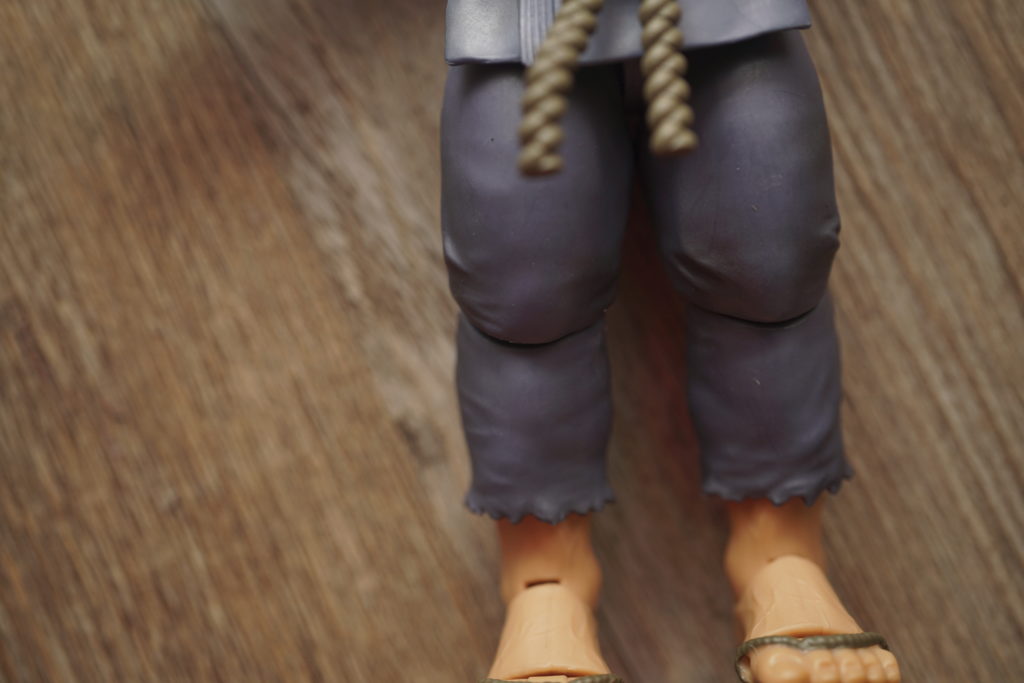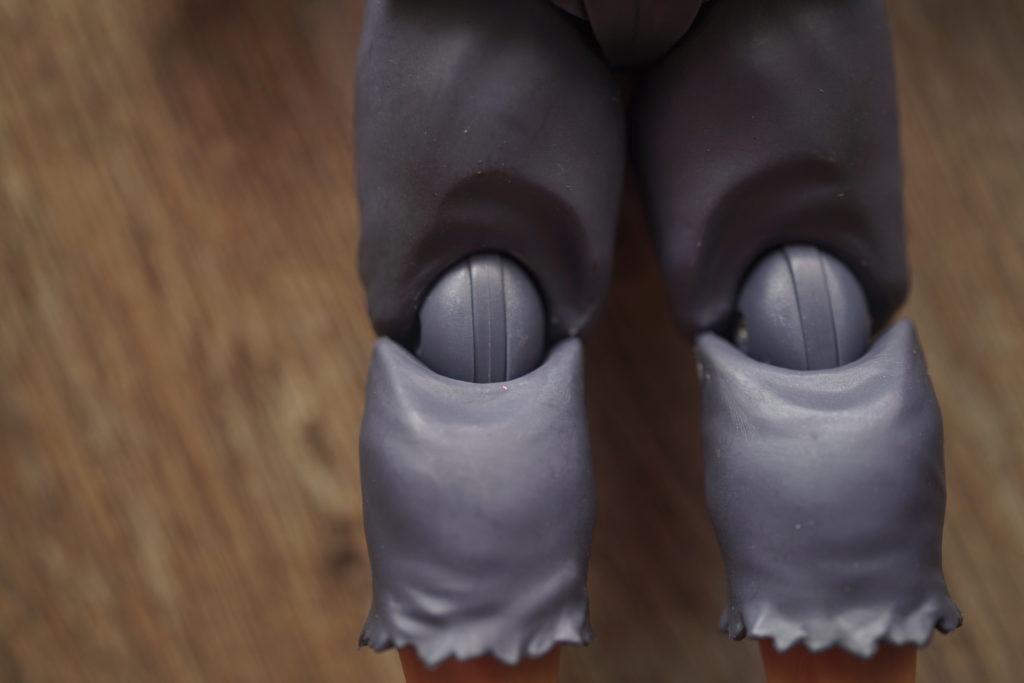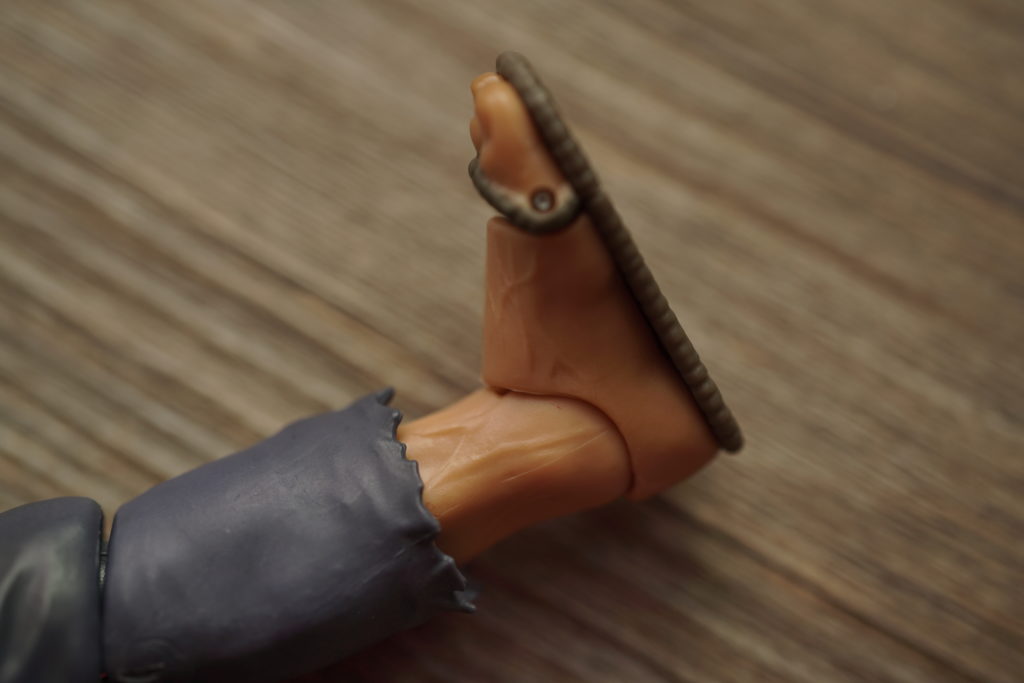 I also liked how they did the rope accent on his hands and the forearms, the paint seems very realistic to me. They even added veins on the arms to make his body appear stronger and bigger.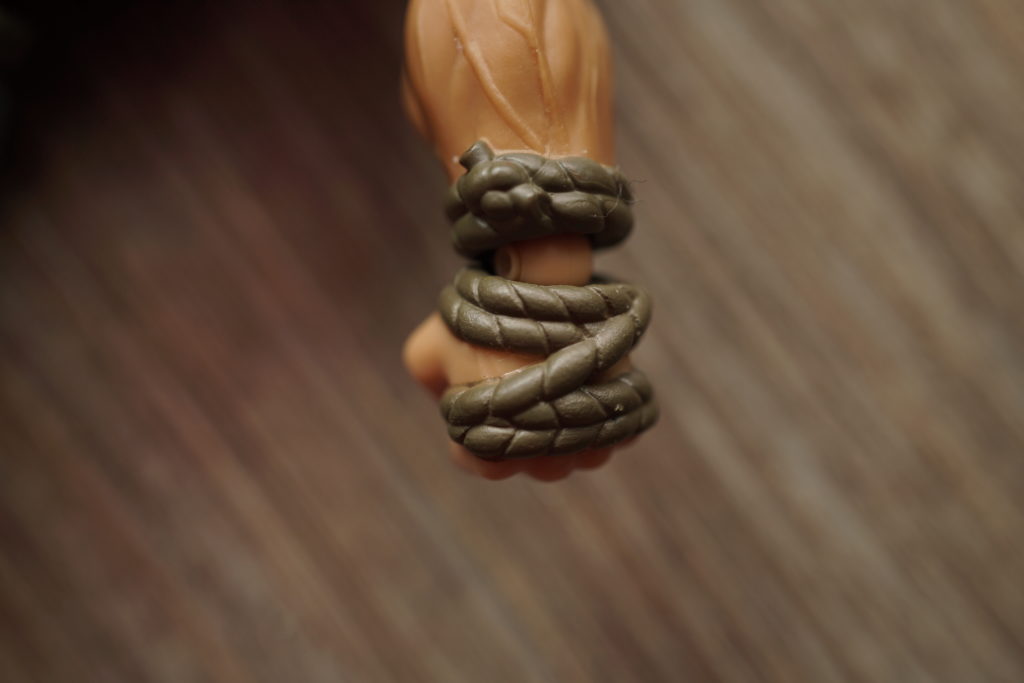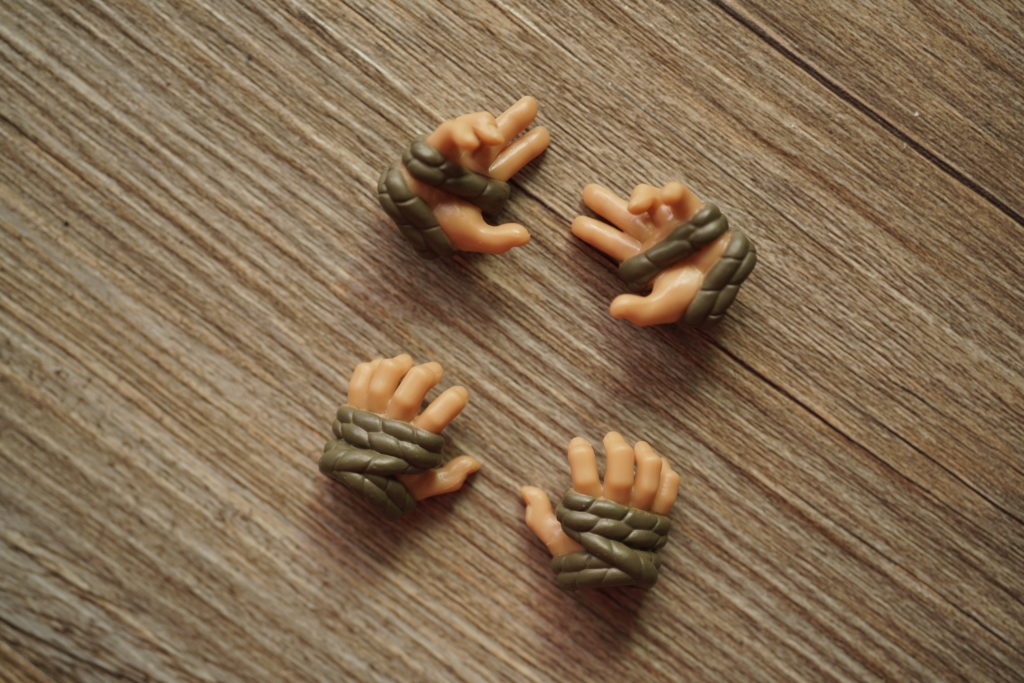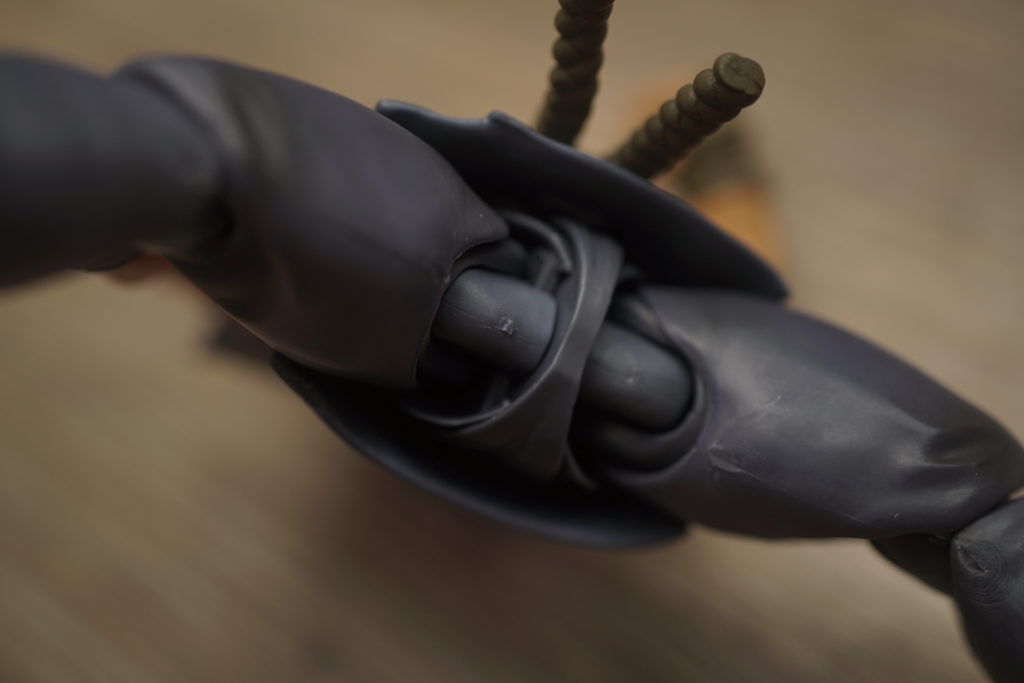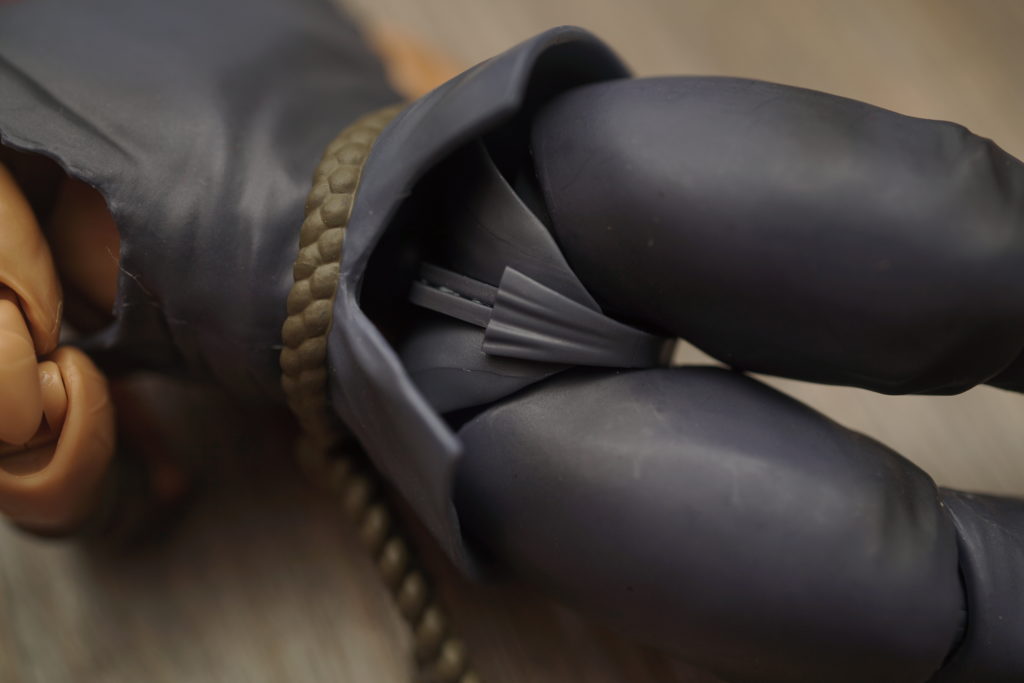 If you're planning to get one of this figure or even doubting if you're getting this or the Storm Collectible's Street Fighter V figure instead, then you can reconsider or you may reconsider because this is a good addition to your collection. It really goes well together with the S.H.Figuarts Street Fighter (Ryu and Chun-li, Cammy and Rashid and R. Mika) figure collection.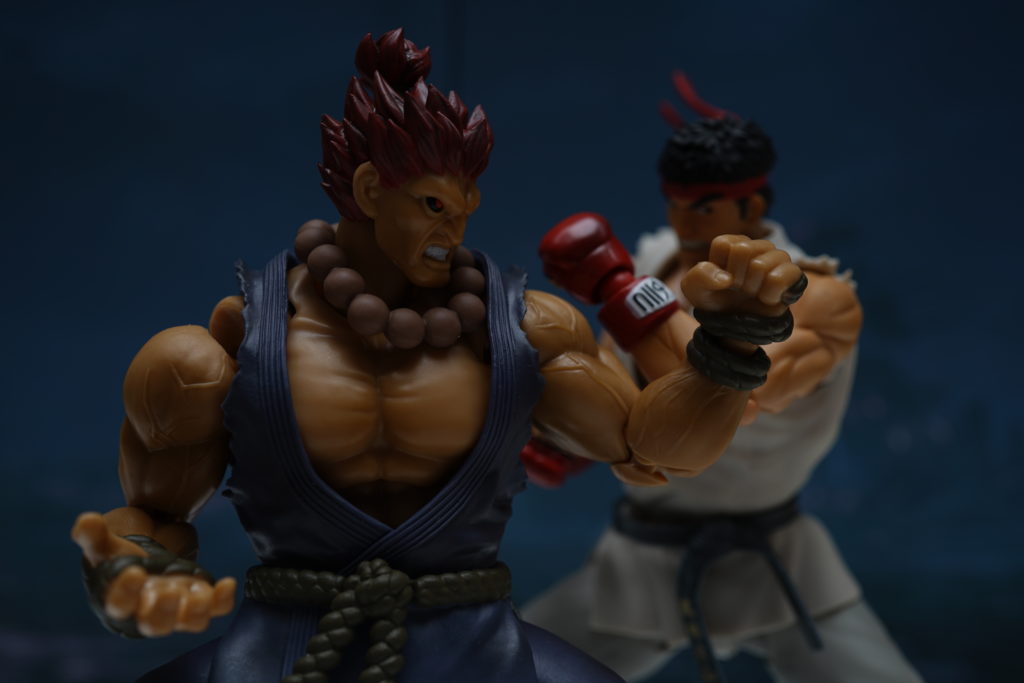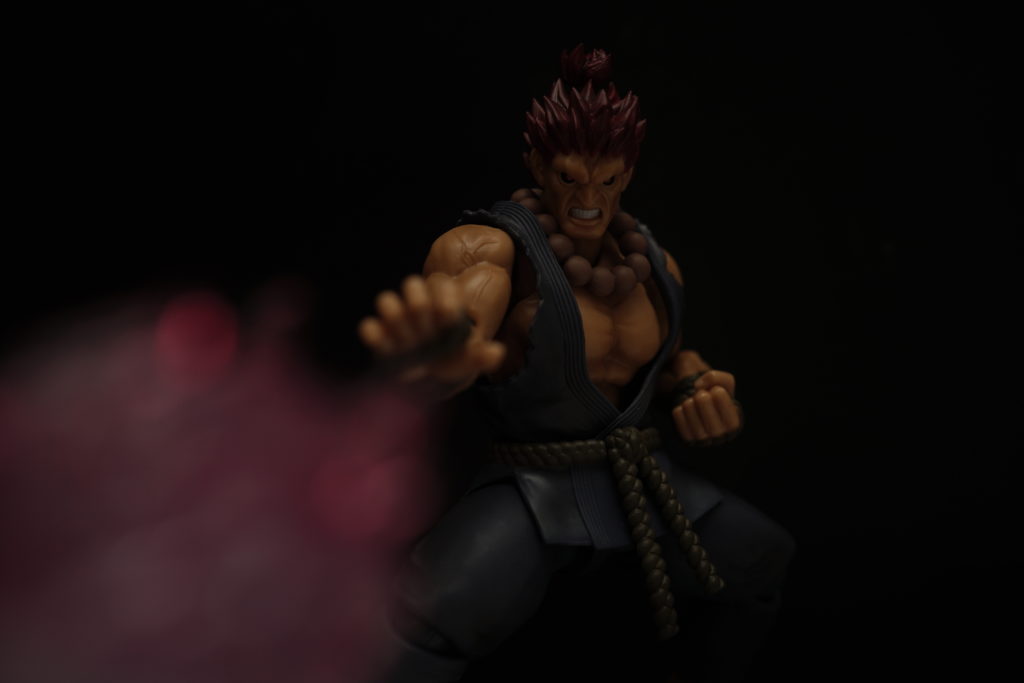 Visit Greattoys Online's stores and online sites to see more figures up for sale!

-jvr