"My spider sense is tingling", the very feeling I got when I first heard about the new Spiderman movie – The Spiderman Homecoming – although the title sounds a bit off at first but you'll get why the movie was given that name when you watch the film.
I have to say that this probably is one of the best Spiderman portrayal in a film probably next to the Amazing Spiderman version.
I'll be doing a quick unboxing review of the S.H.Figuarts Spiderman Homecoming Figure. This figure review is brought to us by Greattoys Online.

This figure has a big box because this set includes a Tamashii Option Act Wall Set which is a great bundled accessory especially if you're planning on taking photos of your Spiderman: Homecoming S.H.Figuarts figure.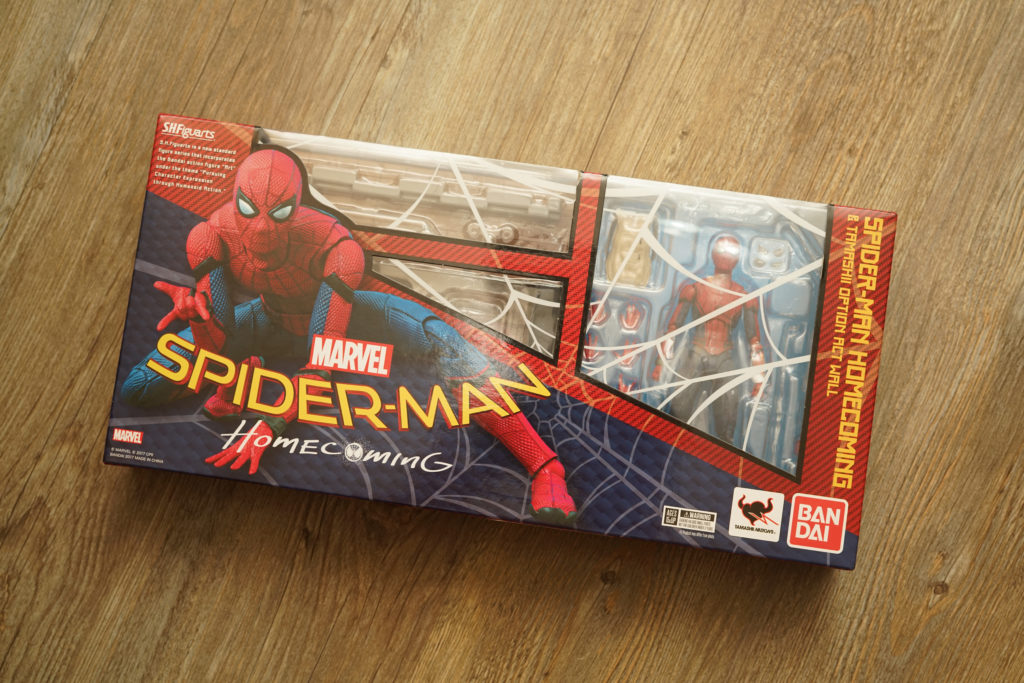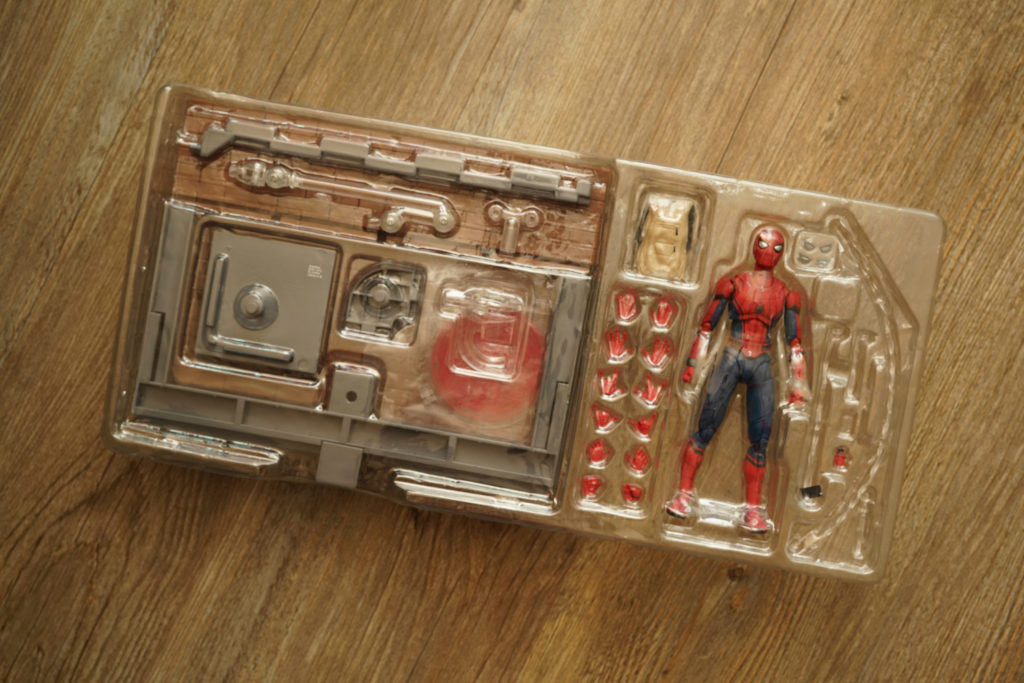 This set also includes many accessories aside from the Tamashii Option Act Wall Set; this set includes the following accessories: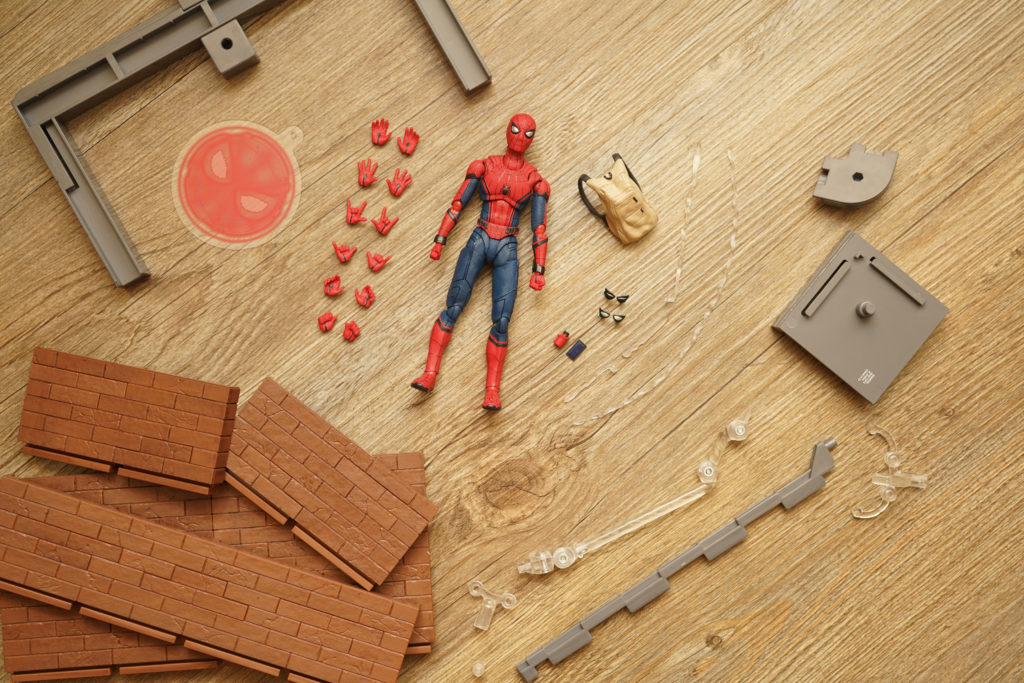 a. Interchangeable hands (6 optional pairs, 1 closed fist – default hand upon unboxing)
b. Interchangeable eyes (2 optional eyes – squinting and half opened eyes)
c. Bag
d. Spider webs (2 short, 1 medium and 1 long)
e. Mobile phone
f. Additional peg (the red small peg)
g. Spiderman logo printed on a soft PVC
h. Tamashii Option Act Wall Set
i. Stands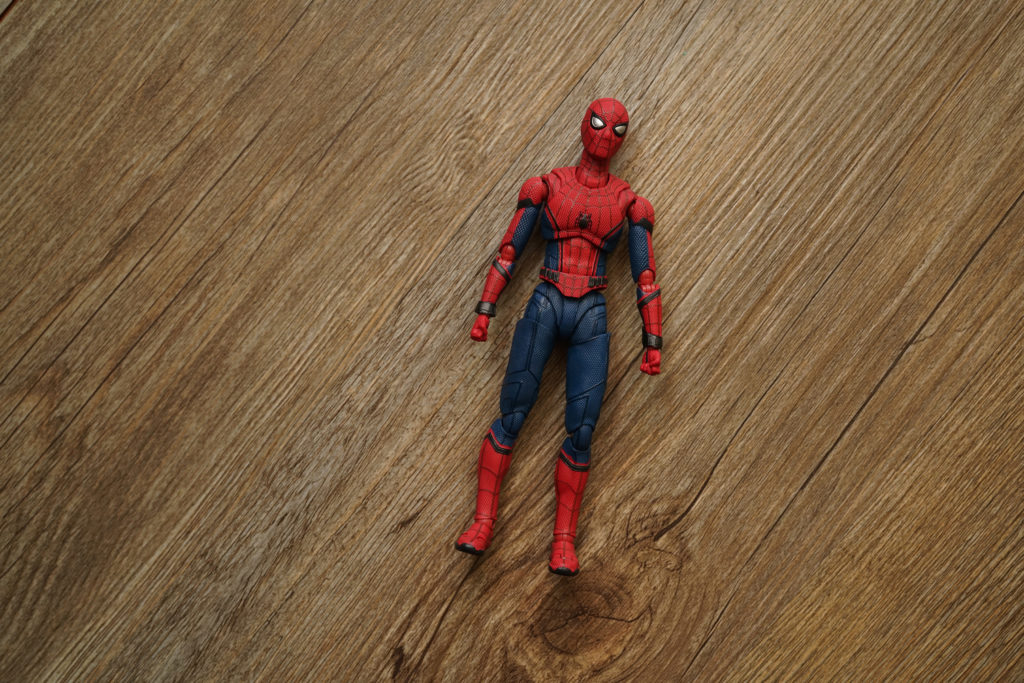 I personally liked how they made this figure, it captured the new Spiderman built very accurately – the figure looks very sleek and toned. The figure has many points of articulation from the head down to its feet (although it would be hard for you to pose Spidey looking up while he's climbing a wall – I used a tacky tape to do it)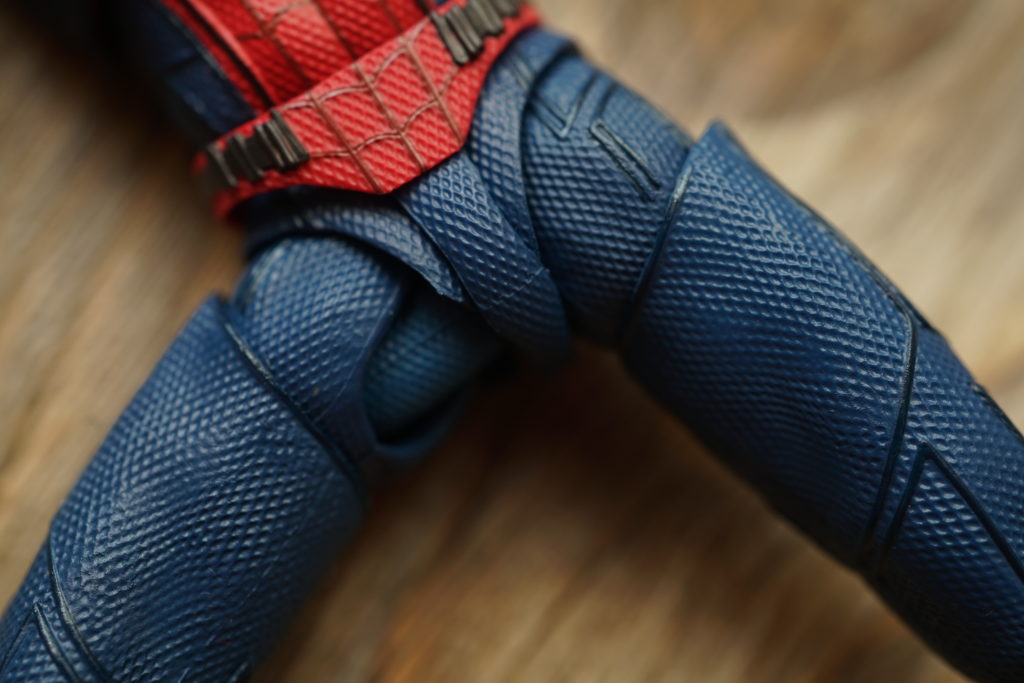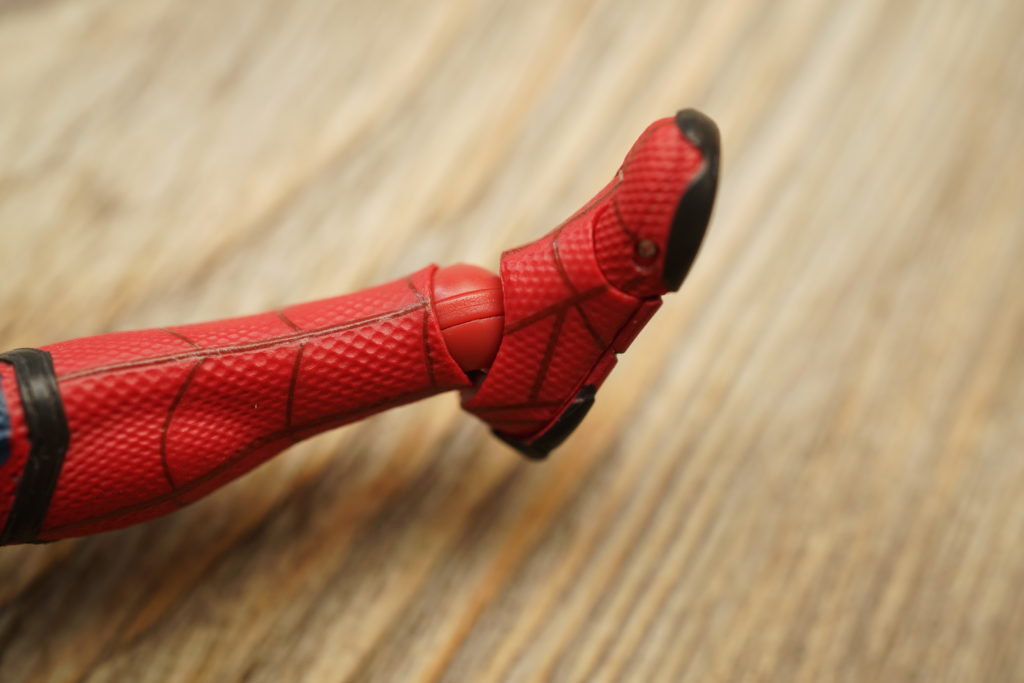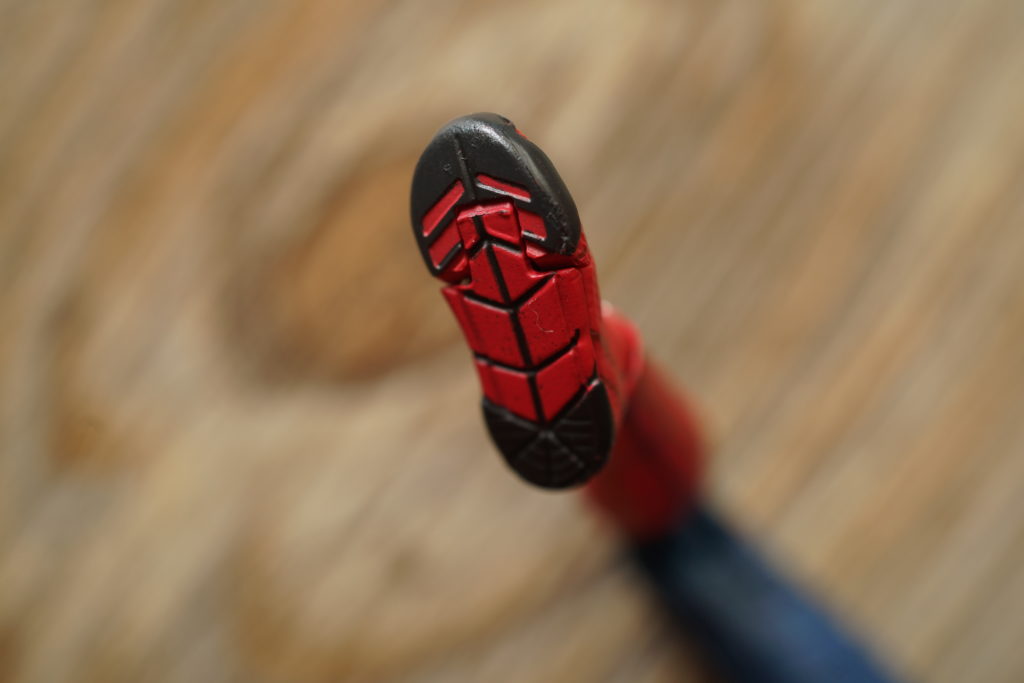 The figure is also painted nicely – it is very accurate to the movie version. The details of the suit is well made – you can really see the details of the webs on its suit and you can easily feel the texture of the suit.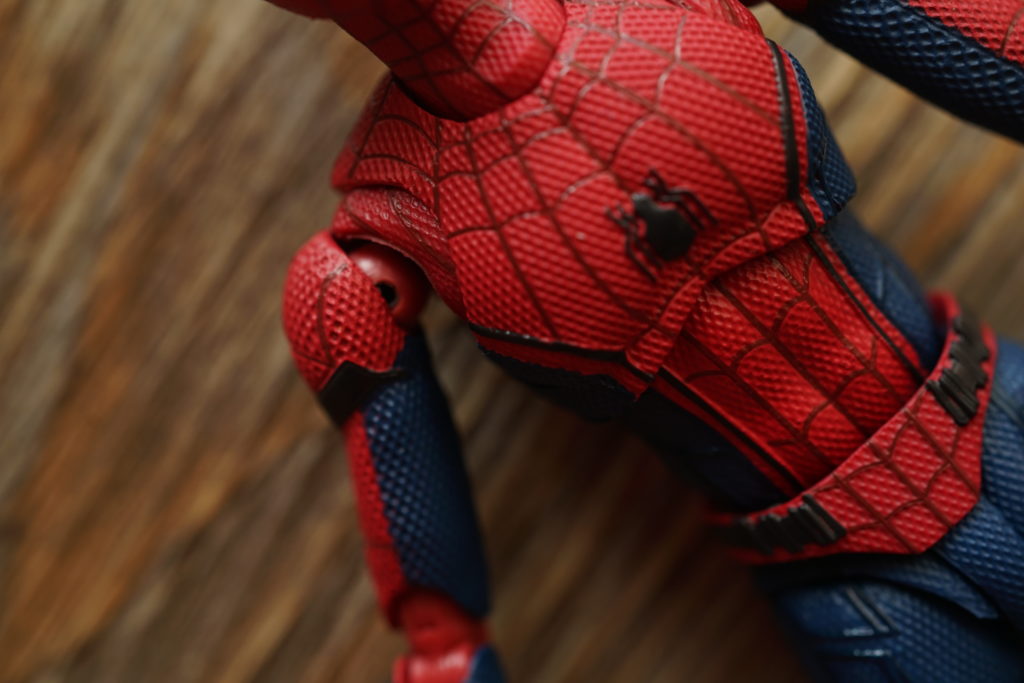 What I find odd would be the the suit part on his abdomen, it is loose – I'm not sure why they did this, maybe this would be for when you do an ab-crunch? Also, if you look at his behind, you can actually move the butt cheeks – you can cover part of its behind when you pose it – I personally find this very weird. You also have to take note that every time you're posing the figures (any figures if I may add) you need to be careful not to over bend it or push it to its limit because it might break or it might be prone to future breakage – this is the common problem for most collectors especially if they're posing their figures.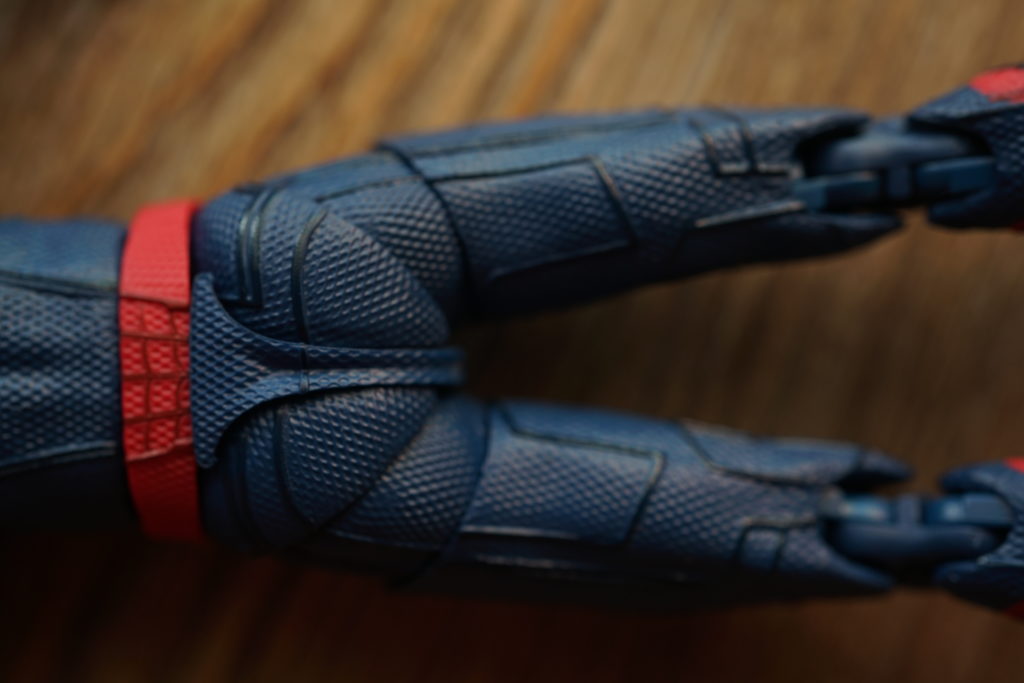 If you look at its back, you'll notice that there is a hidden peg in the suit's logo – this is a peg provision for the Tamashii Option Act Wall Set.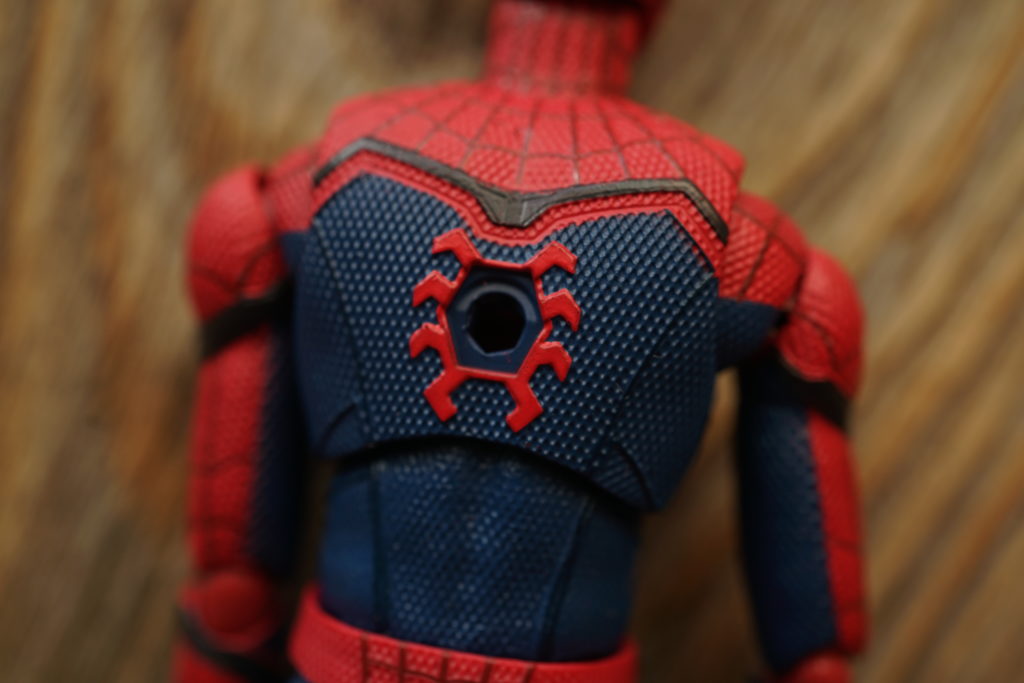 The figure doesn't have an interchangeable head rather it has interchangeable eyes (if you're thinking about the SHF Thor, no this is better). I really love the concept behind this, the figure still can be expressive even if you're just changing its eyes. You just need to remove the head from its neck and push the eye pegs from the inside-out to remove the eyes – or you can try removing it from the front but you might end up scratching the paint off the eyes,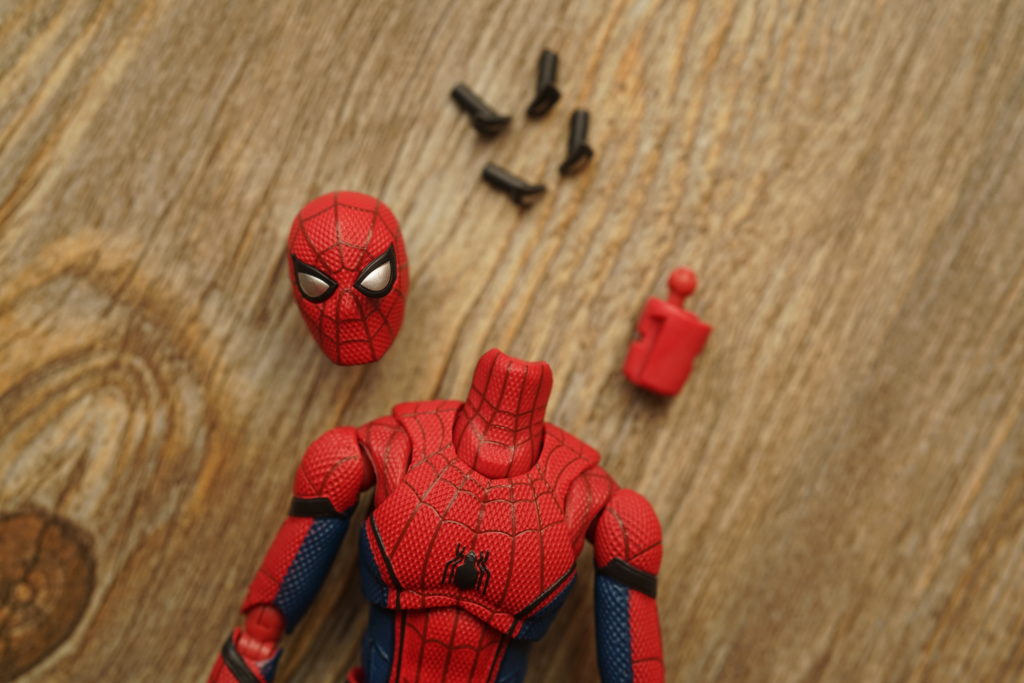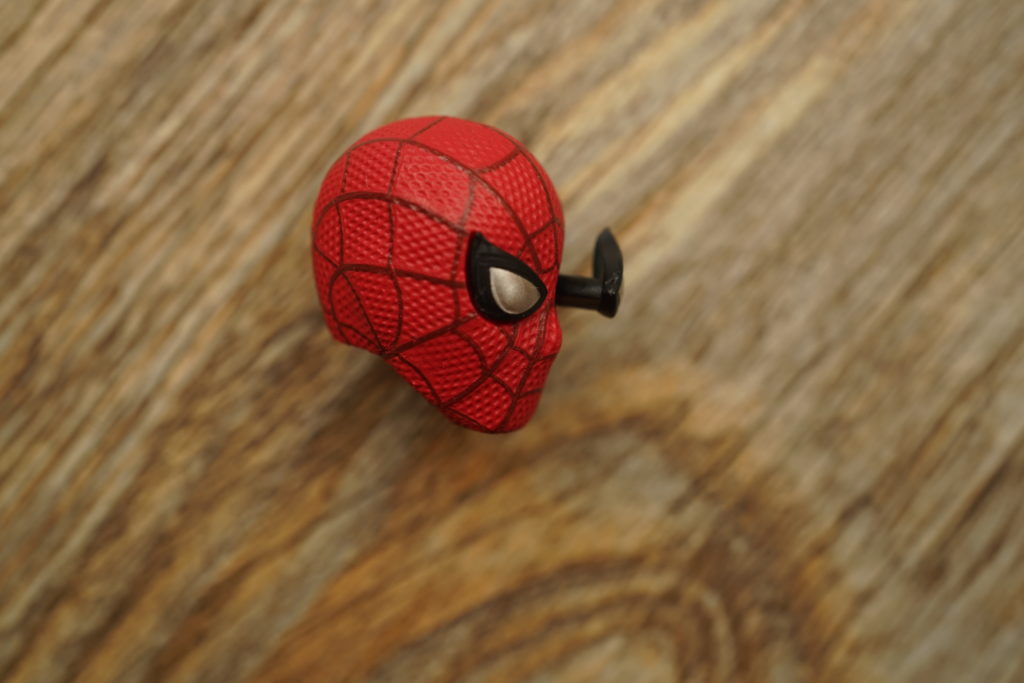 Another cool addition to this set would be its bag. At first I though that you'd need to take off the entire are before you can put the bag over his back – but since the team behind this figure is very smart – they managed to hide a connecting peg from the strap to the body of the bag. For a tight fit, you may use the bag's peg to connect it to its back.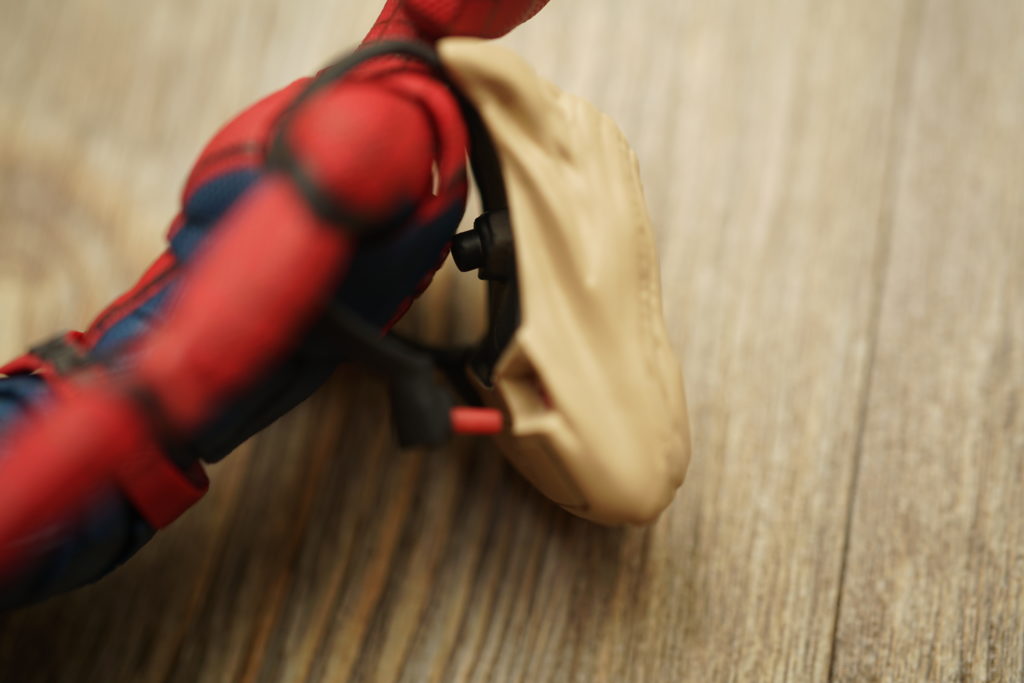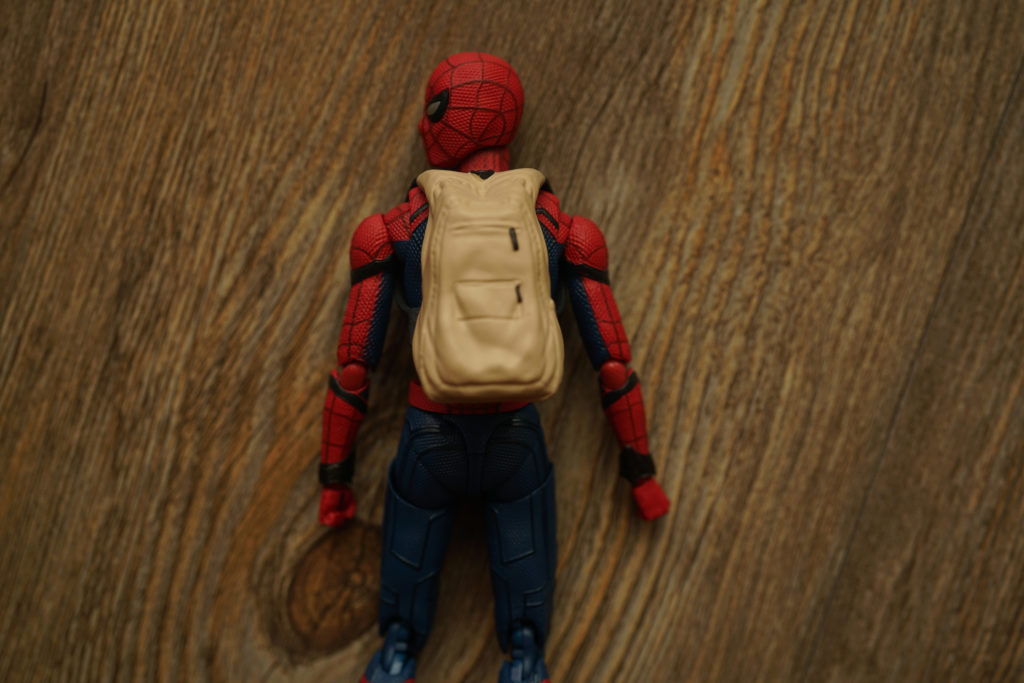 This is a solid figure for me and I really recommend that you get one if you're collecting the S.H.Figuarts Marvel line or if you're a Spiderman or Marvel fan or even if you're not – this is really a cool figure to have. You can also check the MAFEX's version of this figure – this one has nice reviews as well.
Here are some of my creative shots with the S.H.Figuarts Spiderman: Homecoming Figure.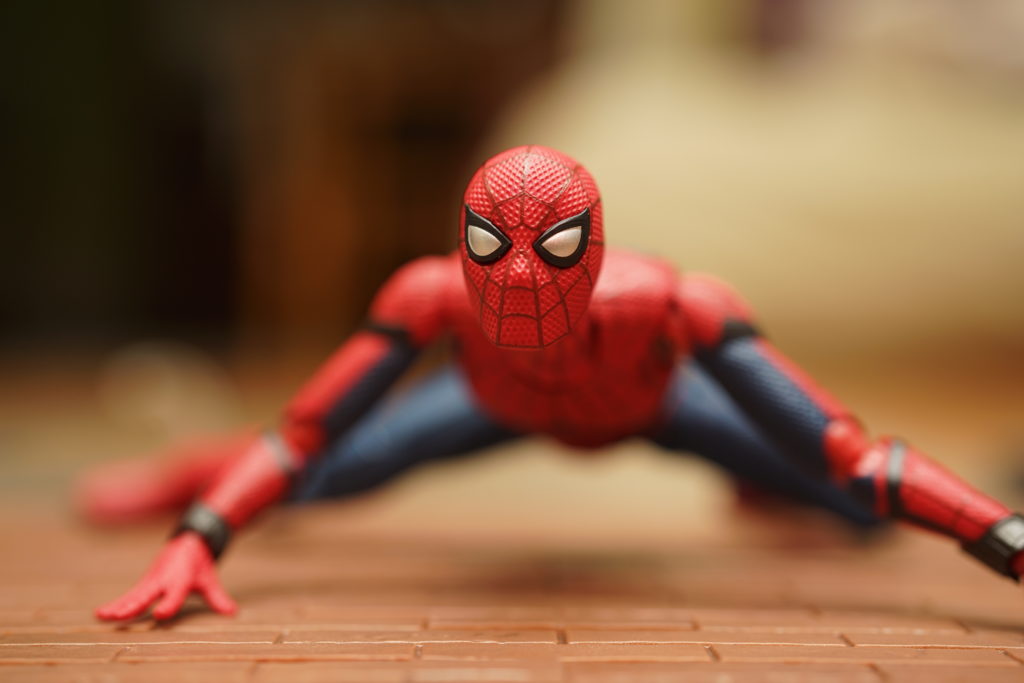 *this is where I used a tacky tape, since the head cannot be tilted this way (originally), I took off the head from its neck and I added tacky tape instead to stick it on its neck*
You can also be playful with the spider webs included in this set.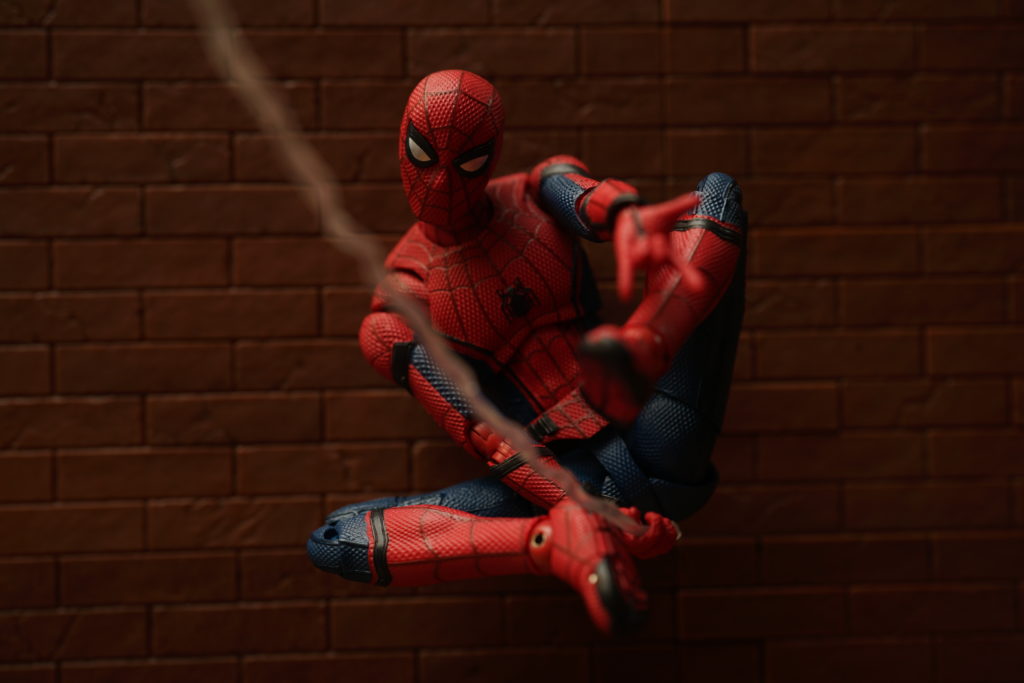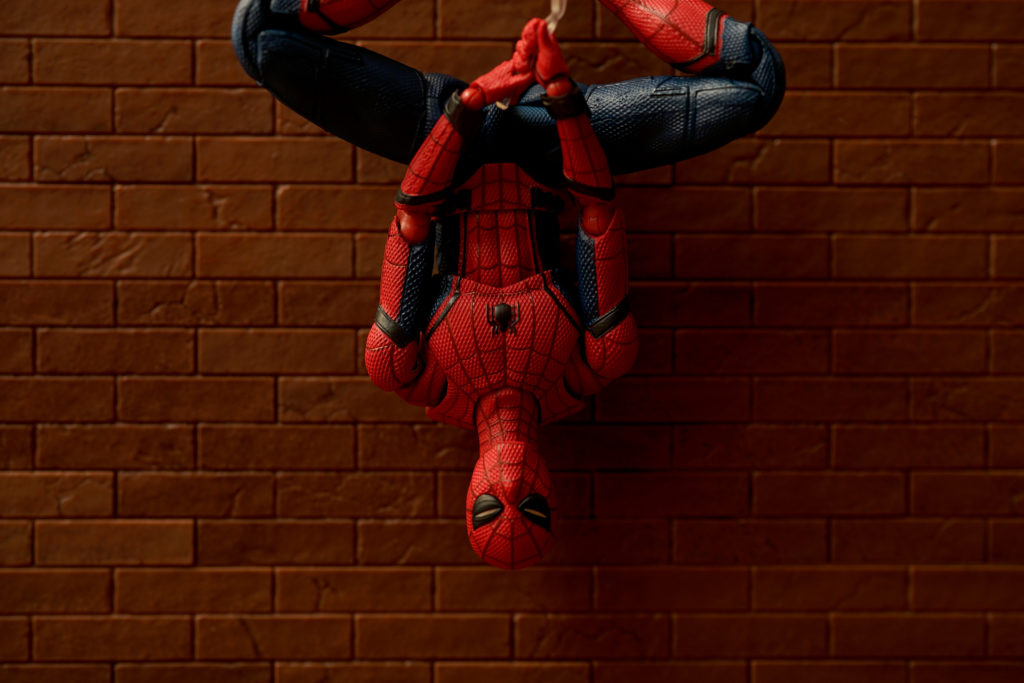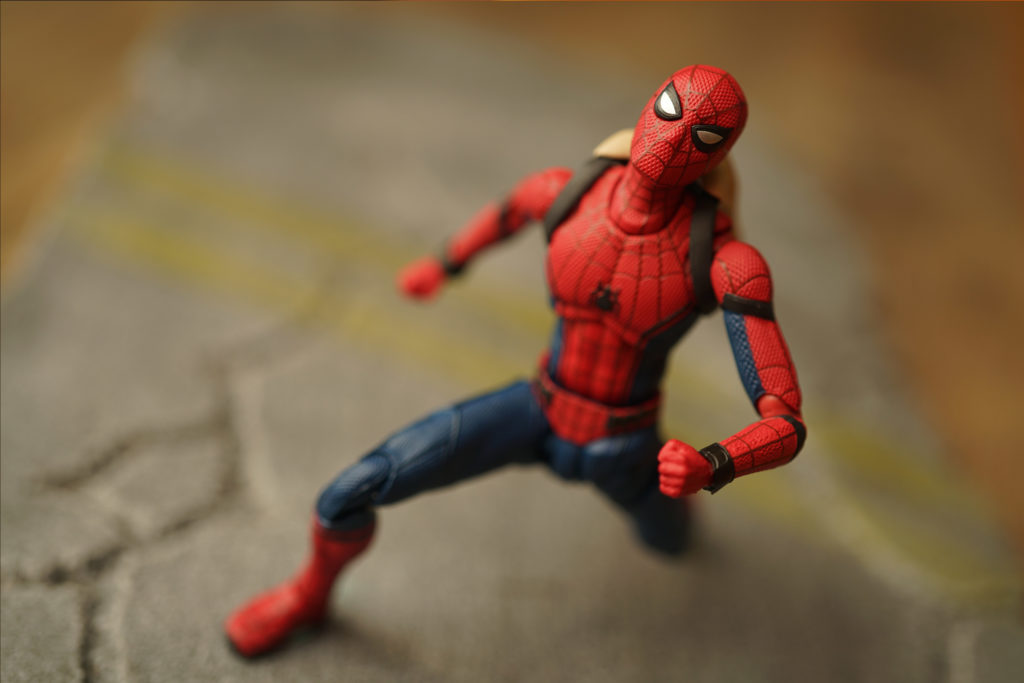 And yes, I love this angle.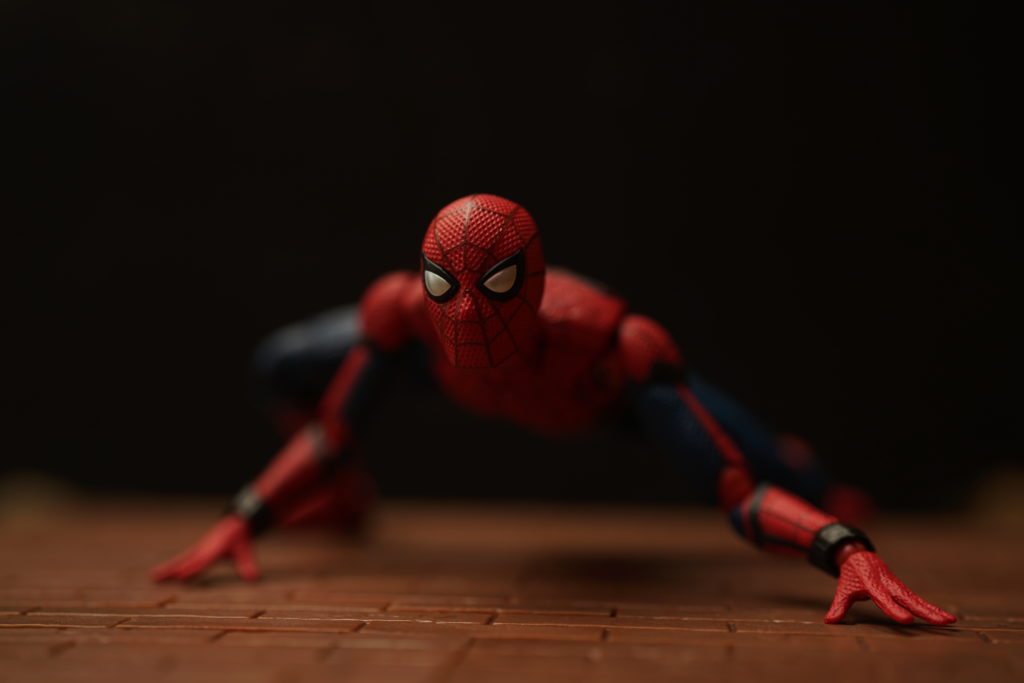 Visit any Greattoys Online outlet to get your own S.H.Figuarts Spiderman: Homecoming Figure or you may check out their website.

Alternatively, you may also check out other specialty toys stores/outlets/online.
-jvr