This will be my first post regarding toy reviews, I hope that I can do video review real soon.
Okay, let's start!
The Legacy Falconzord was introduced to the market first before Bandai America made an announcement regarding the release of the Ninja Megazord, same release date as the Legacy Thunder Megazord.
This is the 3rd zord release of the 6th ranger in the MMPR series, the Green and the White Ranger – well, who doesn't love JDF?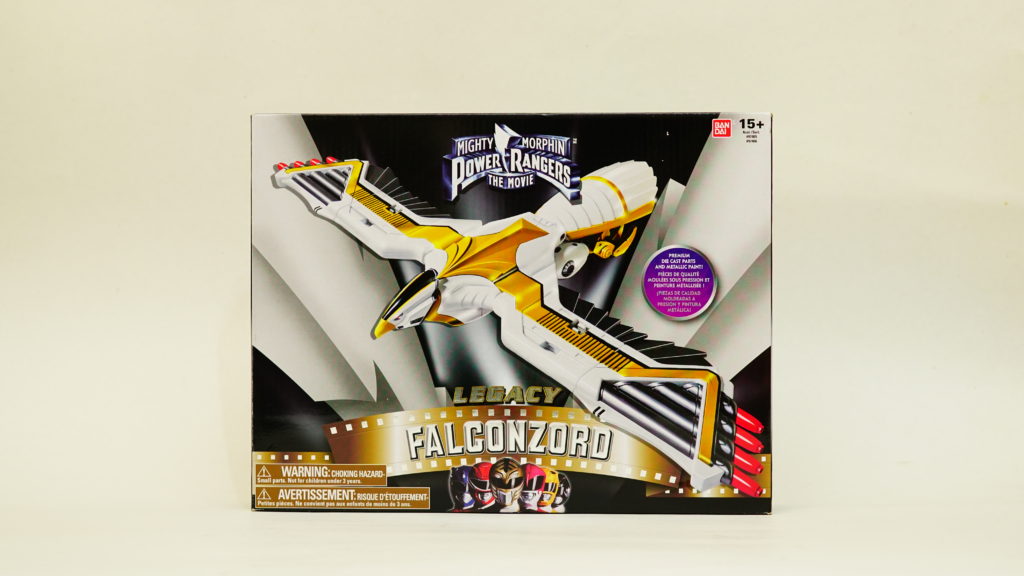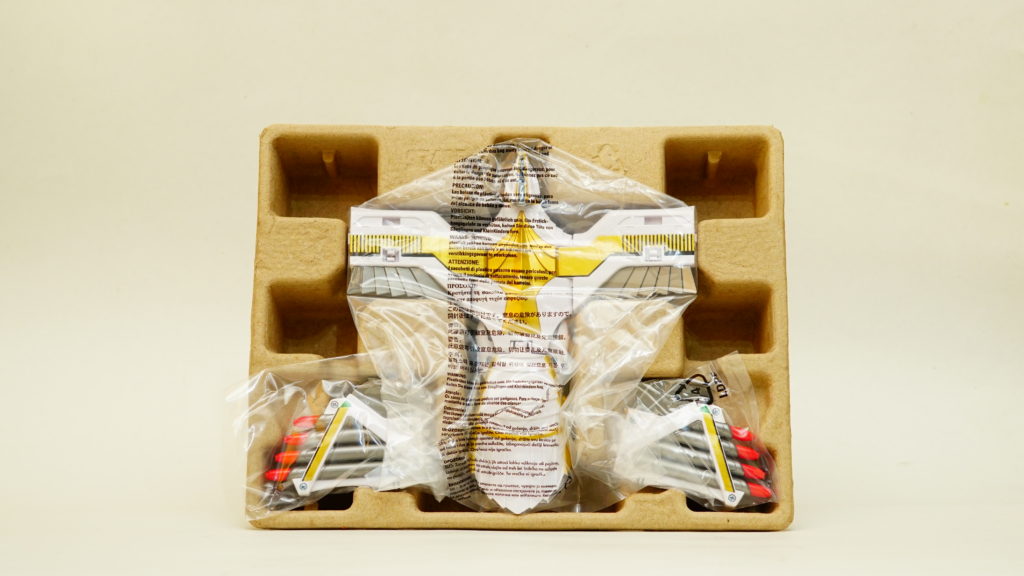 So, I got mine at Toy Kingdom SM Aura for (PHP 5,129.79 / USD 106), kinda expensive for it's size – but as I was assembling the zord I was thinking it was worth the price.
As seen in the box, the wings are not attached to the main "wing" body so you have to combine them. The attachment pegs can be extended once the extension wings are attached. Wings can be posed as well as if the Falconzord is really flying (good for toy photography)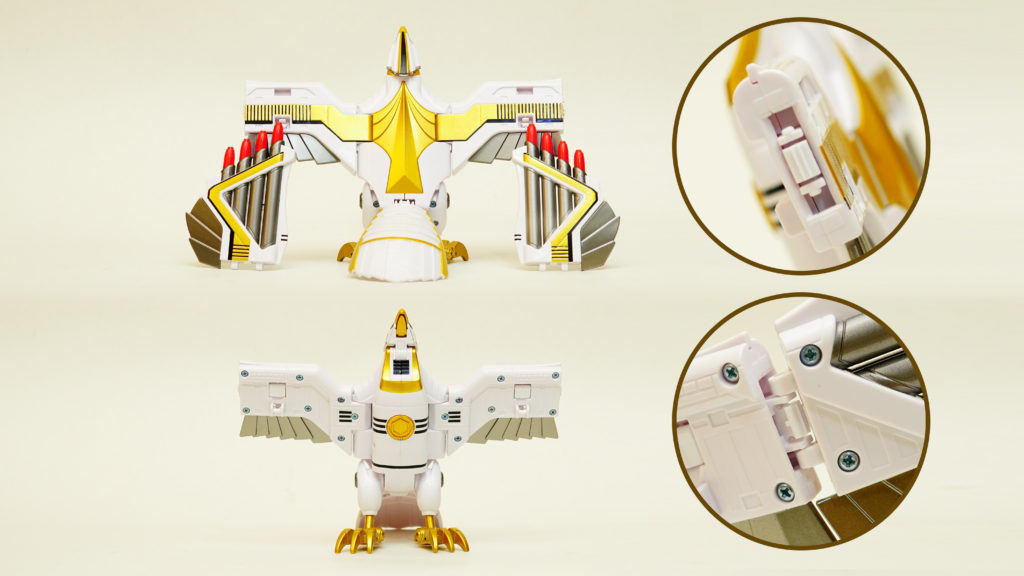 The feet/claws are made up of a hard plastic material combined with a metal die cast for the leg part. The claw is very poseable – it can be opened and closed, see below photo.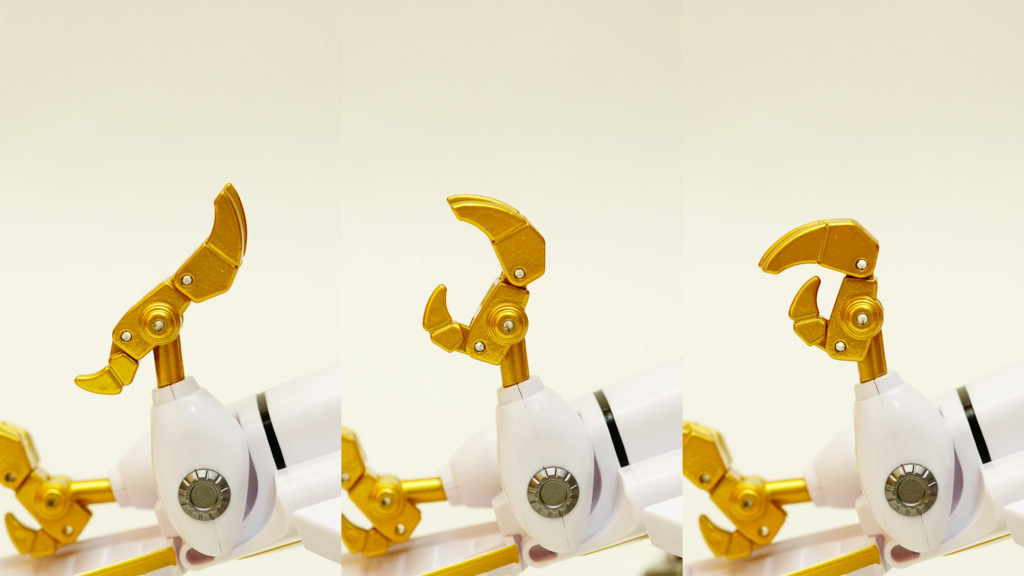 The Falconzord head can tilted from 90 degrees to a straight angle, 6-angle tilt. AND, the mouth can be opened – for a realistic Falconzord "cry" effect!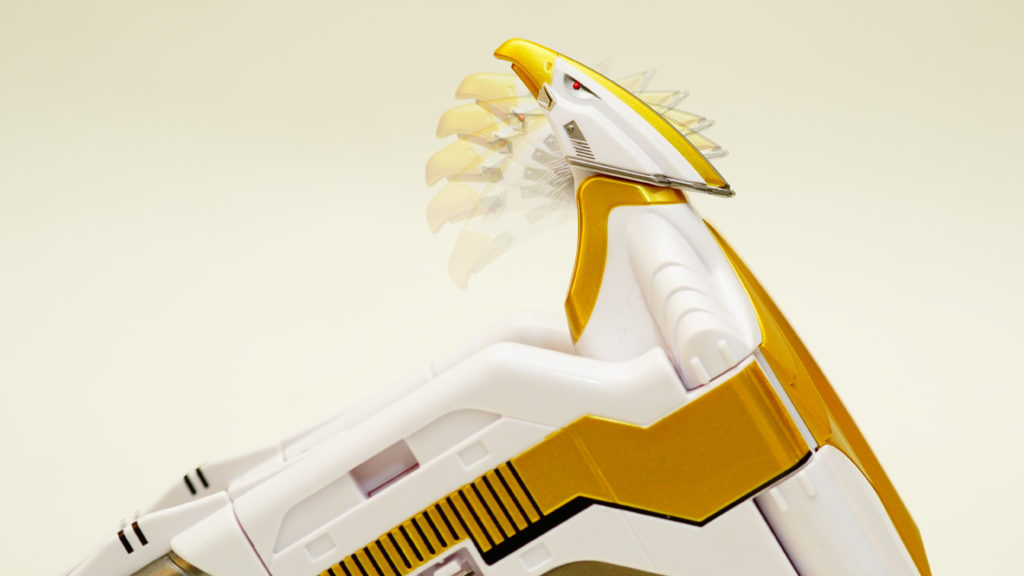 So overall, I'd say that this figure is worth its price. It's actually huge zord for a 'bird from zord". Paint job is amazing! I have no complaints over the paint job. Colors match the S.H.Figuarts White Ranger very accurately.
The die cast parts are not too much (ehem, Legacy Thunder Megazord). This is a nice addition to the 6th Ranger zords. This zord can be combined with the Ninja Megazord as well.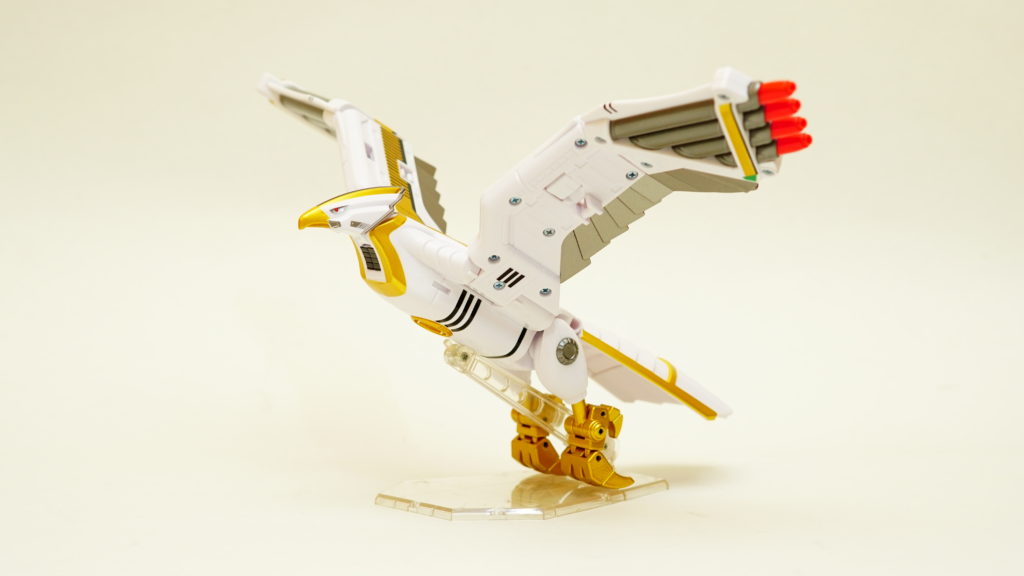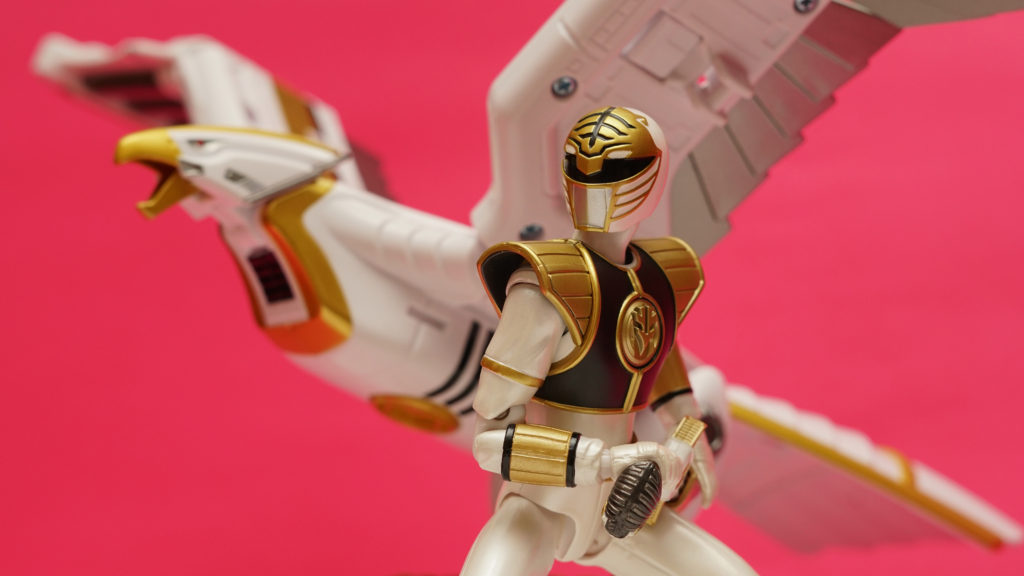 I hope that you find yourselves thinking of getting a Falconzord to add to your collection, trust me, it's very worth it – SUPER!
Now, it's time to unbox the Ninja Megazord – which I'll do in the next blog post!
– jvr
Sooo, where can I get a Legacy Falconzord?
Camera used: Sony A6300 with macro lens 50mm f2.8 and external flash HVL-F32M