"Let the trial begin!"
Pokémon Sun and Moon introduced a new way of challenging its players thru "trials" this replaced the concept of gyms in the current game. One of the Trial Captains from the game and in the anime is Lana (Suiren), she's a water type trial captain. Lana is also one of the major characters from the Pokémon anime series and is rumored to have a crush on Ash.
Today's review will be all about Pokémon Sun and Moon's Lana. This review is brought to us by Hubbyte Toy Store. Visit their site to know more about Good Smile Company's figma and Nendoroid figures.

Box Design
If you've been collecting Nendoroid figures for quite sometime now, you'll notice a change in box size for this release. The Good Smile Company has made smaller boxes but still kept the ample amount of surprises inside every kit.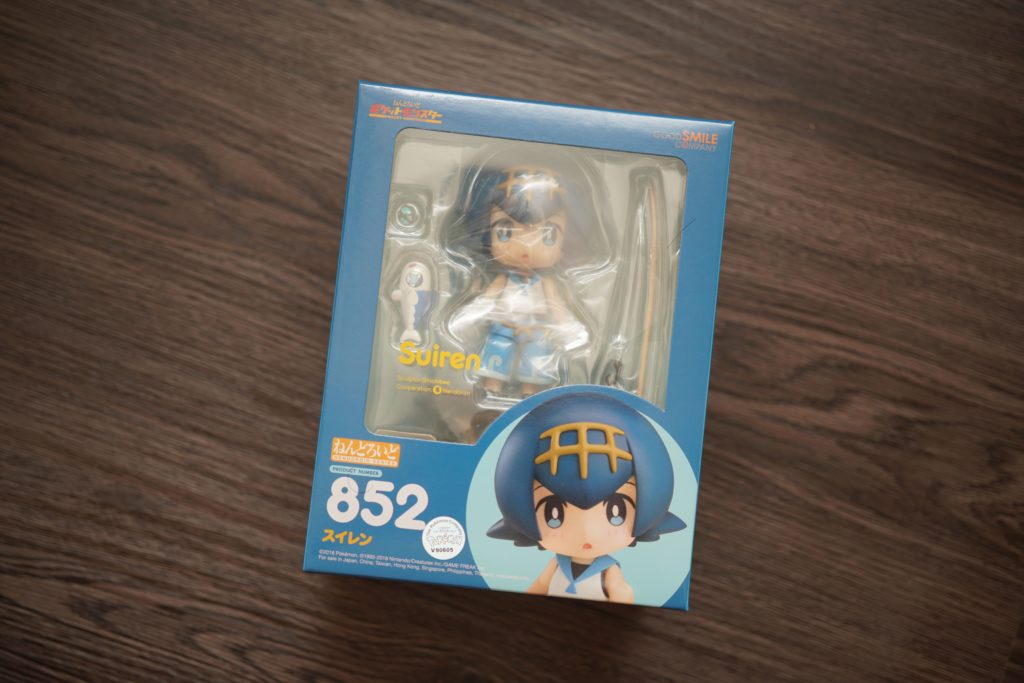 The box design is also very suggestive of what Lana is – a Water-type Pokémon trainer. The box is very blue in color but it still managed to showcase Lana very perfectly.
First Thoughts
I'm still asking why Lillie nor Lana was produced first, I was hoping they did Misty or Brock instead. I wasn't sure about this figure but since this is a Pokémon release, might as well get it right?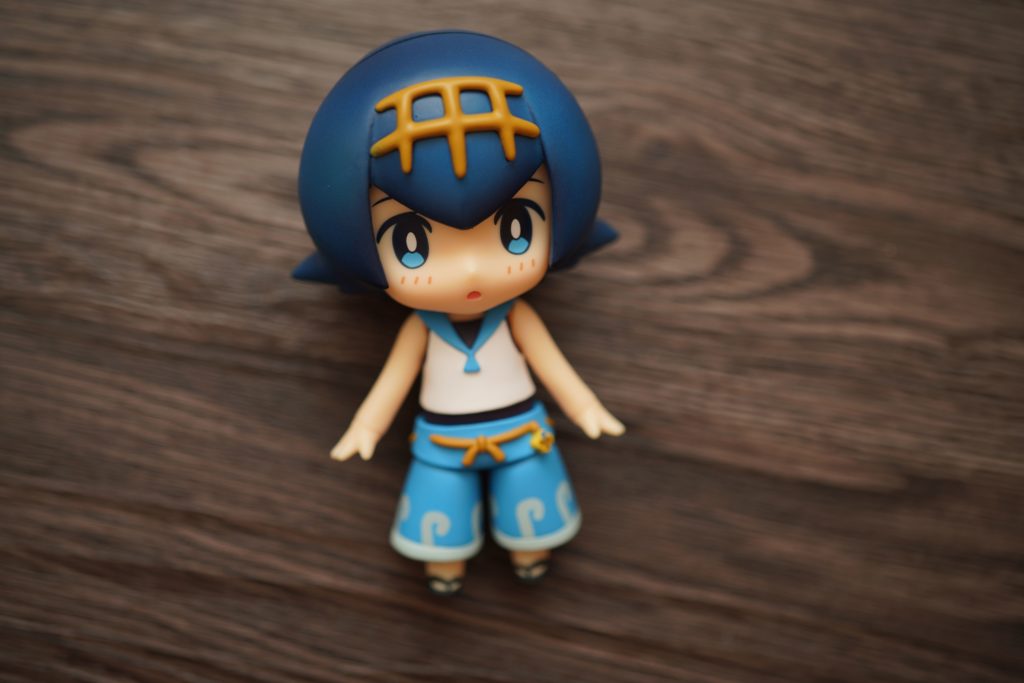 Let's see if my initial perception on this figure would change as we go along with the review.
What's Inside the Box?
The figure set includes interchangeable arms and hands, two extra face plates, a fishing rod, two bent legs, a Dive Ball, Wishiwashi and the default figure stands and bases. This set also has an plastic printout of Wishiwashi's school form which comes with a stand.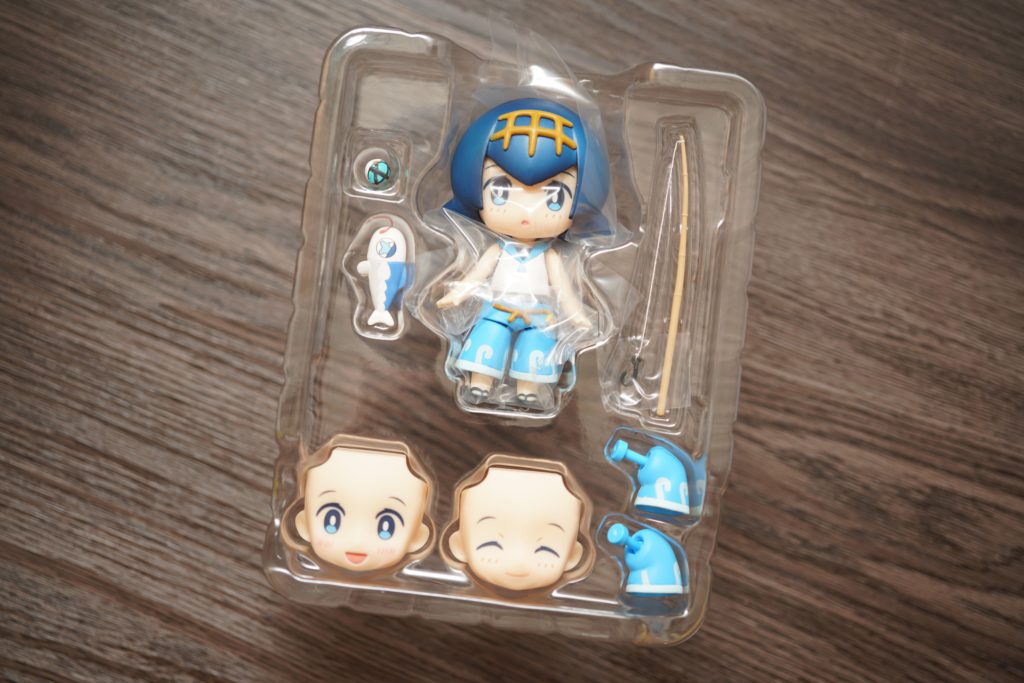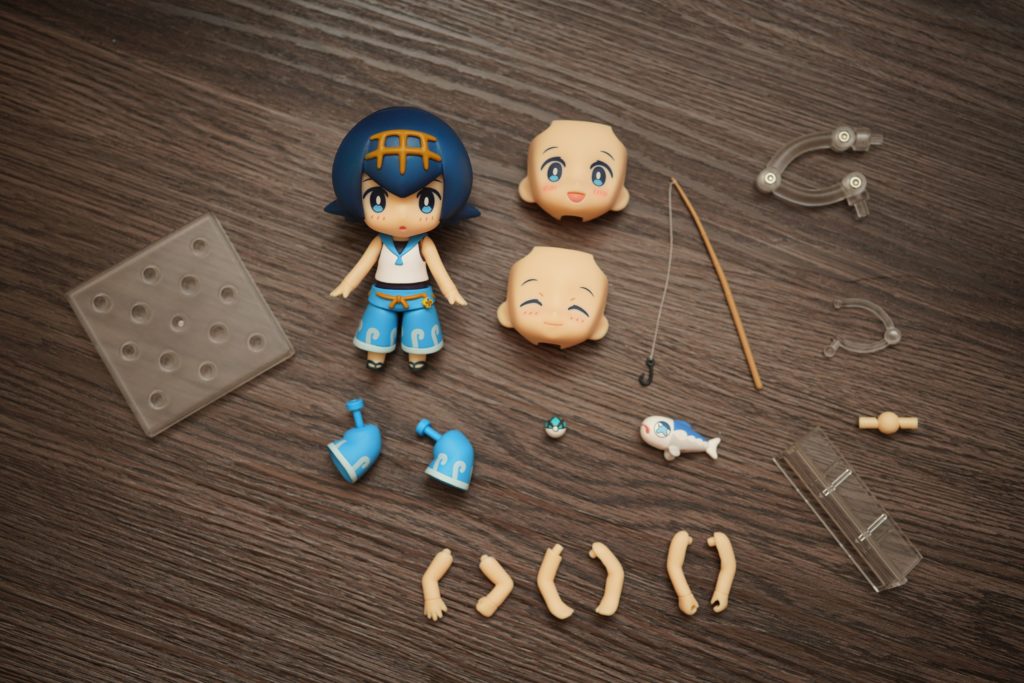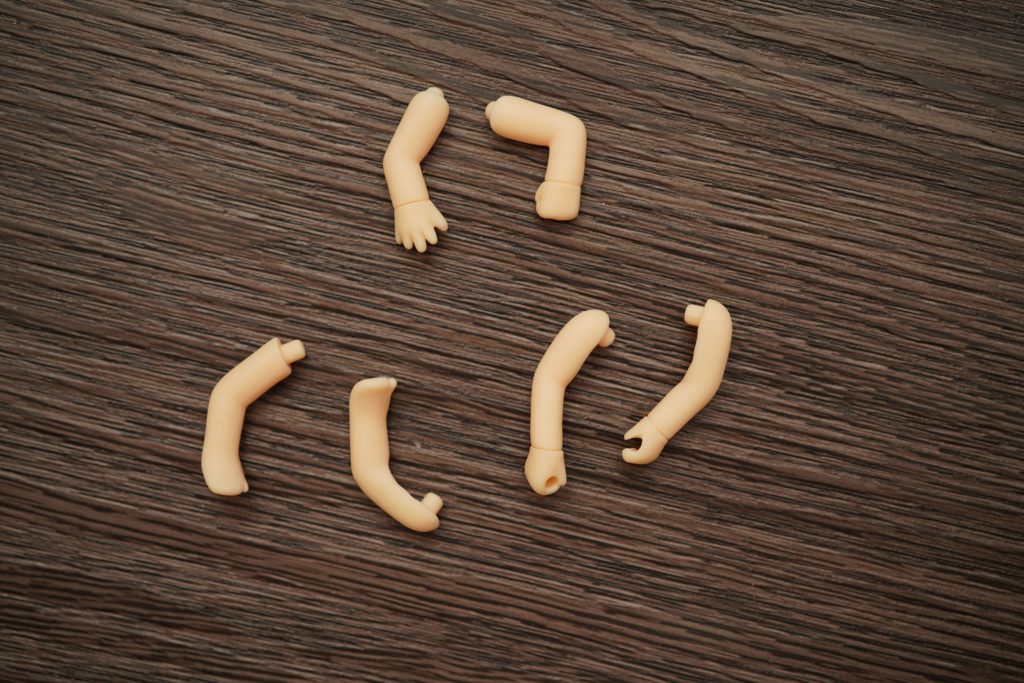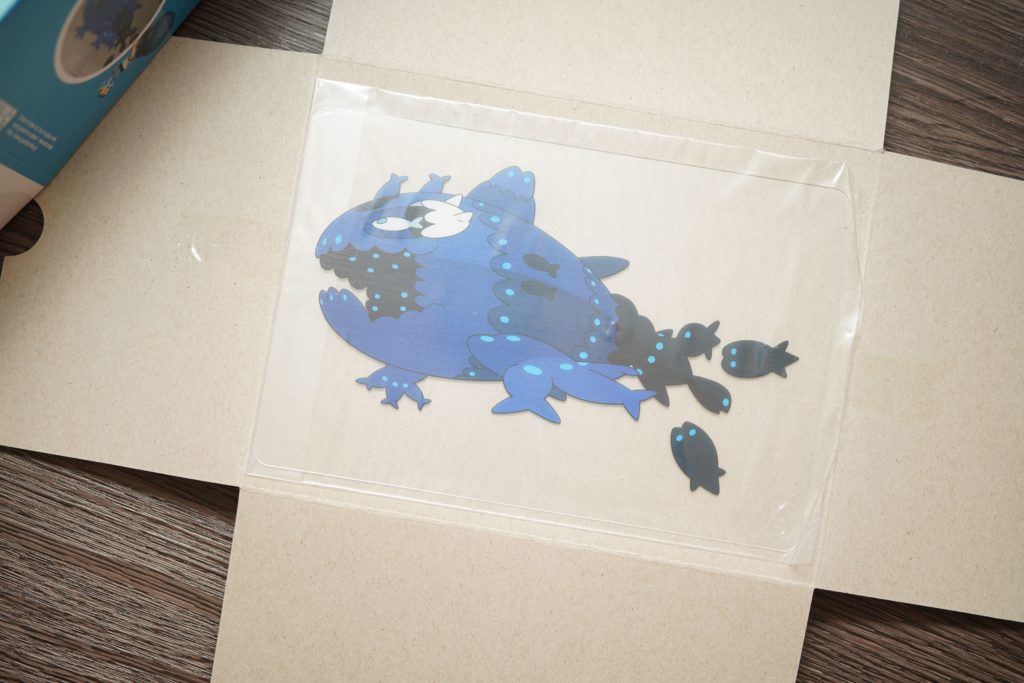 The included accessories are just about right for the Lana figure. I really liked the inclusion of the fishing rod because it's very much a representation of Lana – she likes to fish!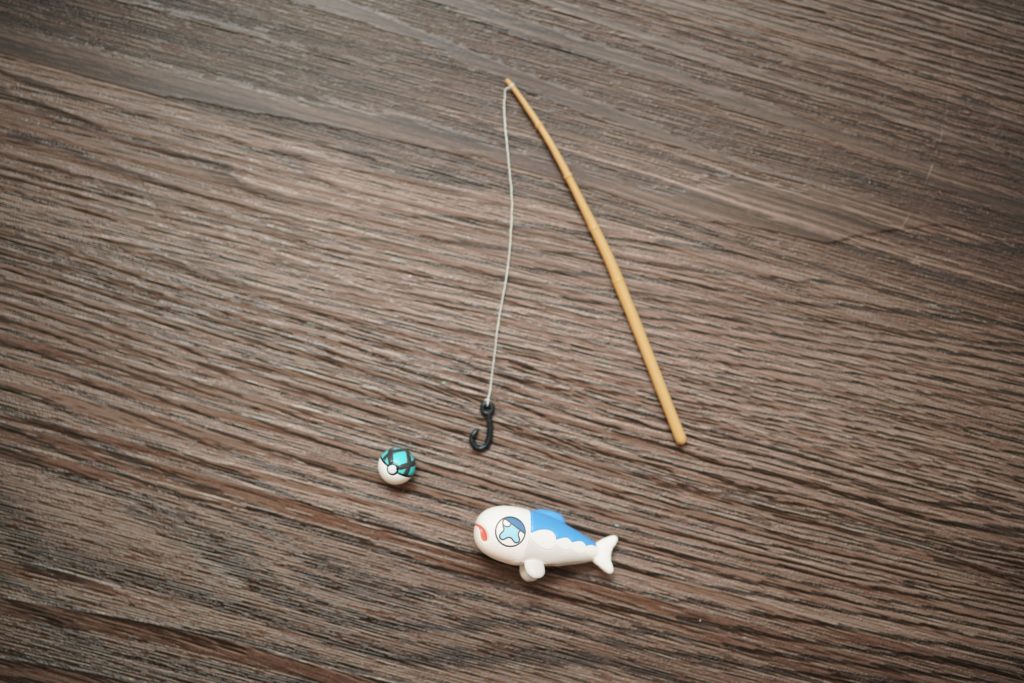 Figure Articulation
There's really not much articulations on this figure because it's a Nendoroid figure. There are different kinds of Nendoroid articulation – the removable joints and the bendable joints from the Hero Edition releases.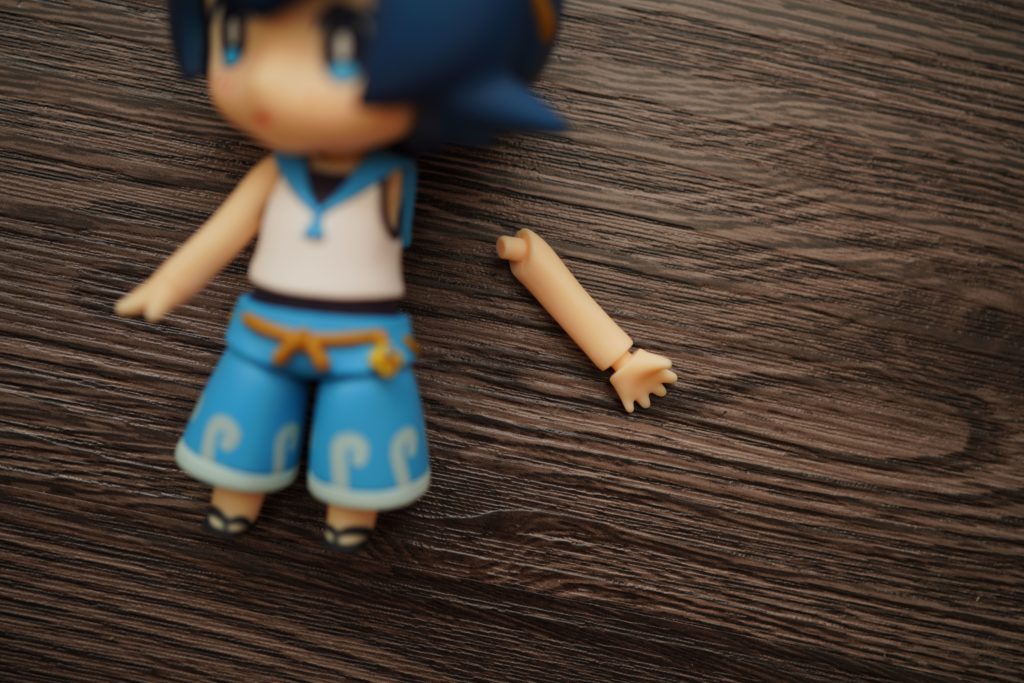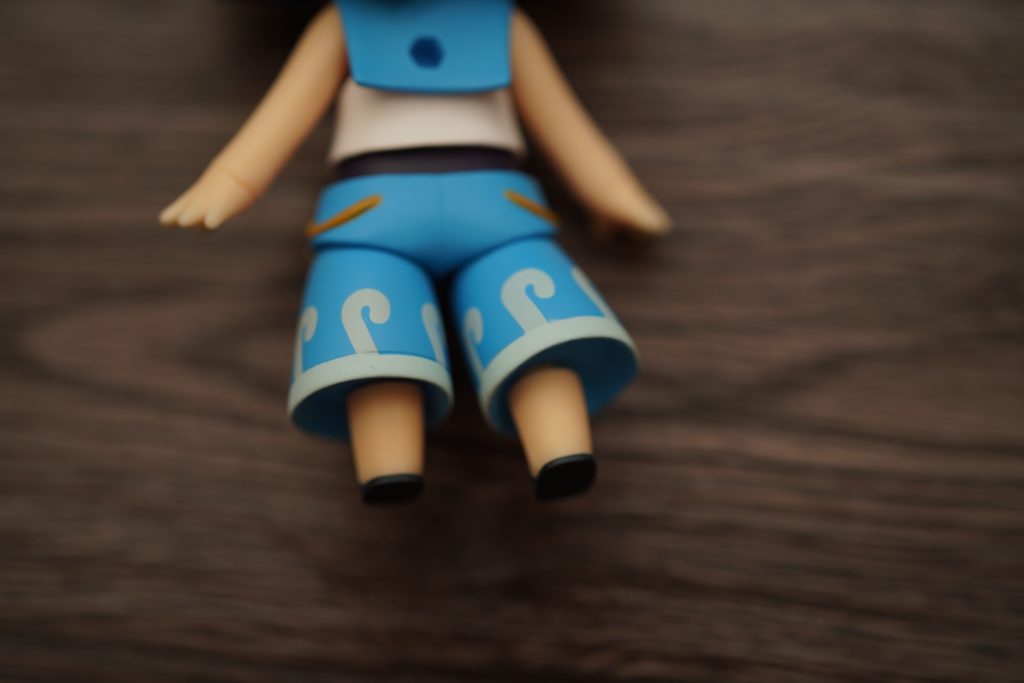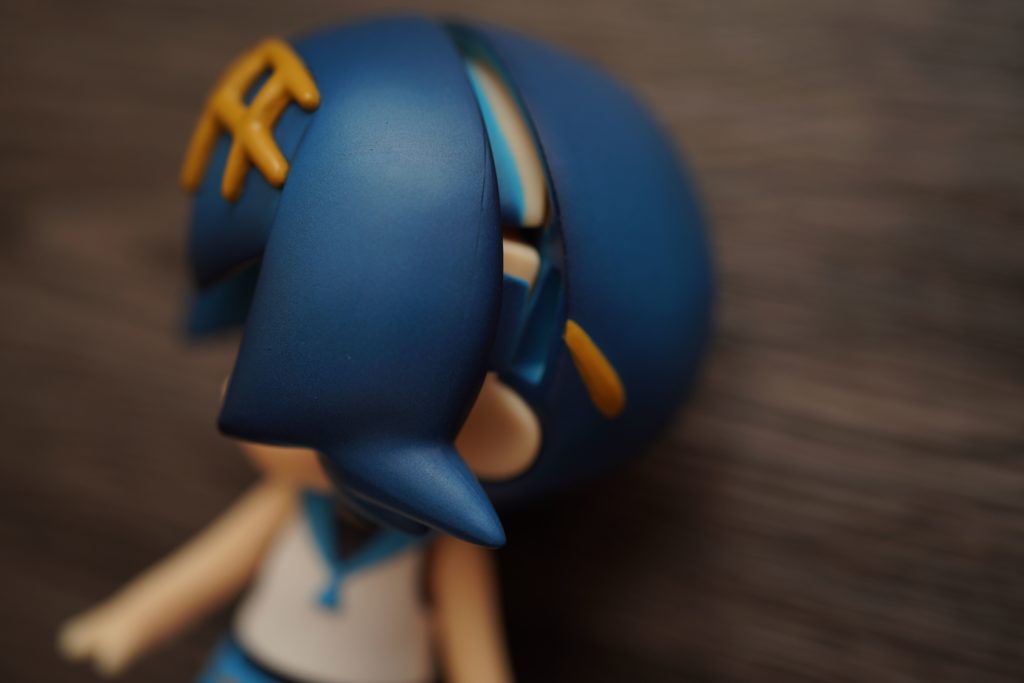 Although this figure lacks retrain articulations, the interchangeable parts can be used in lieu of certain poses especially for leg bends.
Figure Details
The figure has a good amount of paint apps. The colors are painted very well on the figure's hair and on the dress. I really liked how they've added details on the dress patterns and even on the amulet.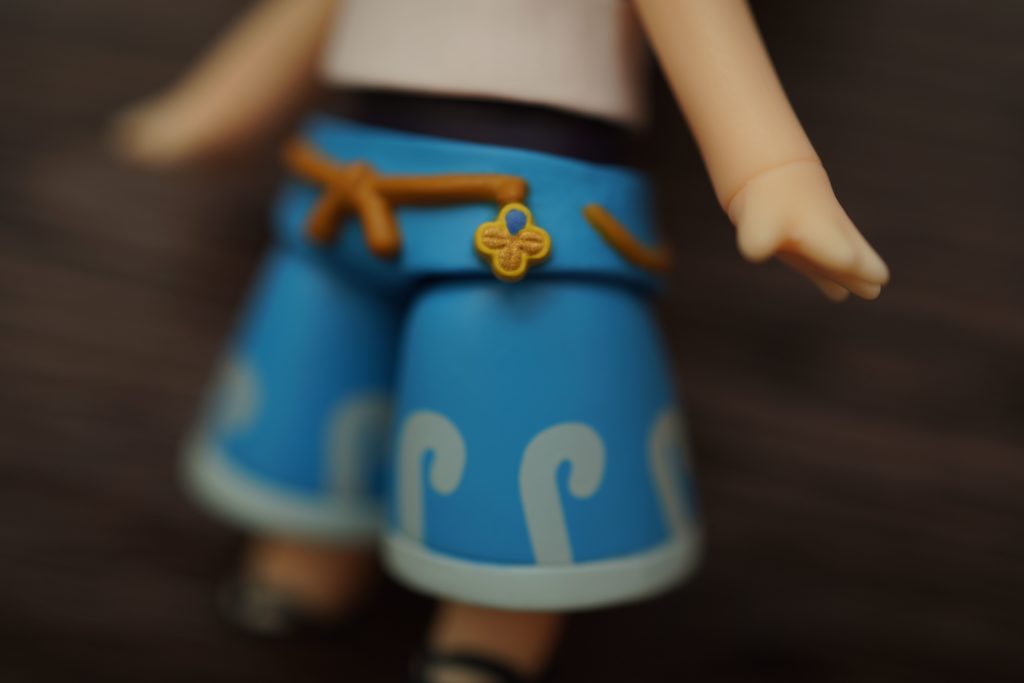 Her hair color is blue – a flat colored blue in the anime – but they've added shades to create depth and a bit of realism to the cute little figure.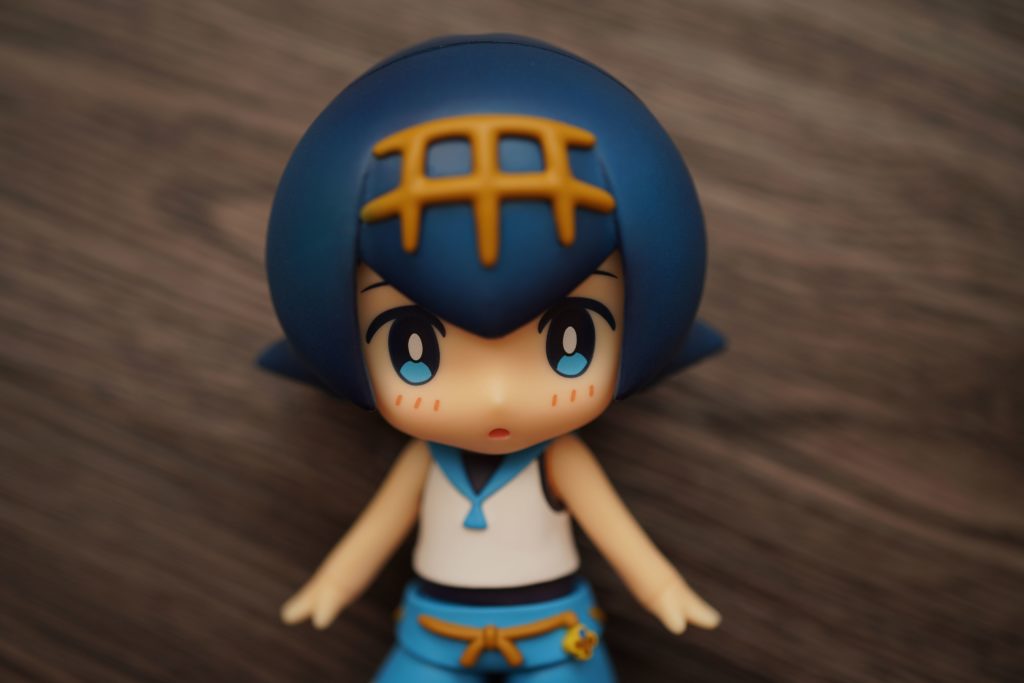 The face expressions as also nicely done. It is also very notable that most of the Nendoroid figures are hand painted – so they really did an awesome job on this set.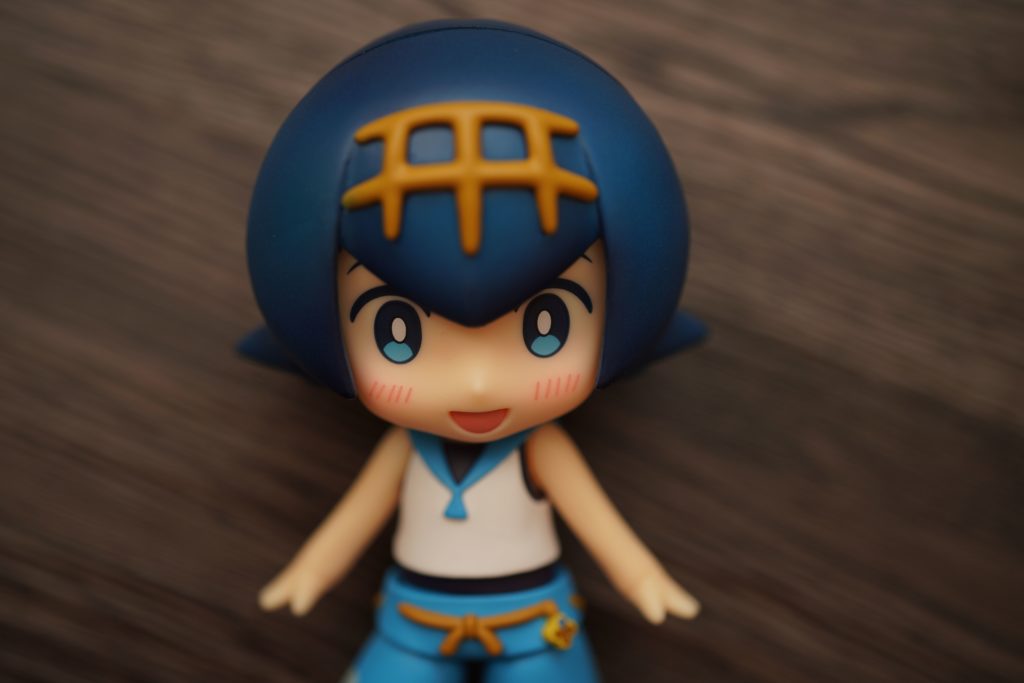 Overall Rating
If you're planning to buy this figure – go ahead – but if you're still in doubt because Lana is not really a notable character yet then you may give this a pass.  I'm looking forward to seeing more of the Sun and Moon characters from the Nendoroid line. I really hope that a Misty or Brock or event a Team Rocket Nendoroid figure would be released soon!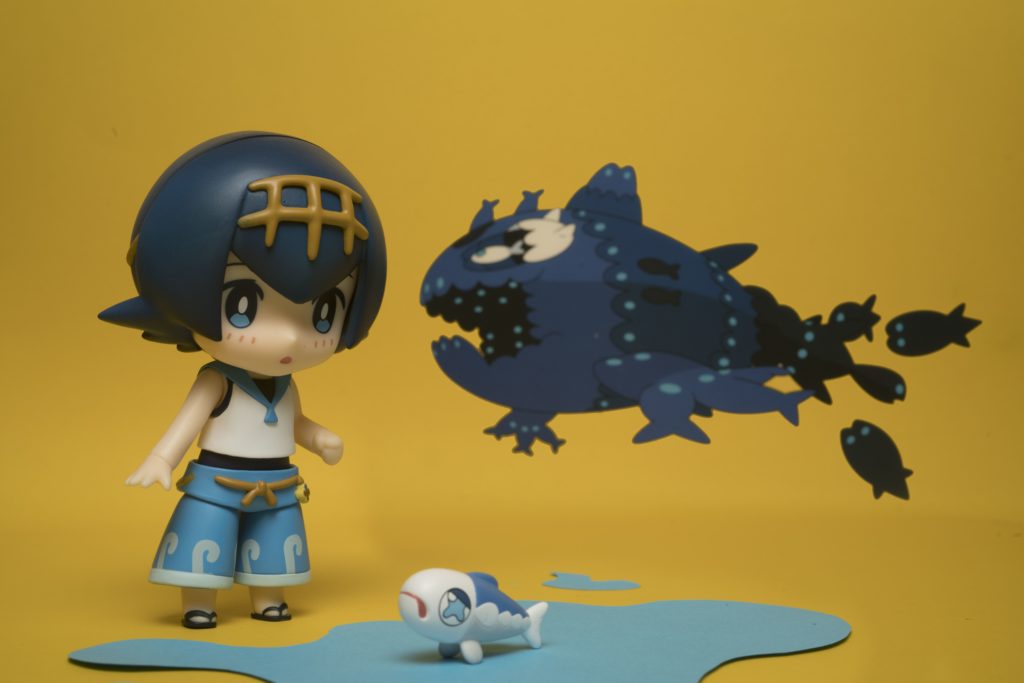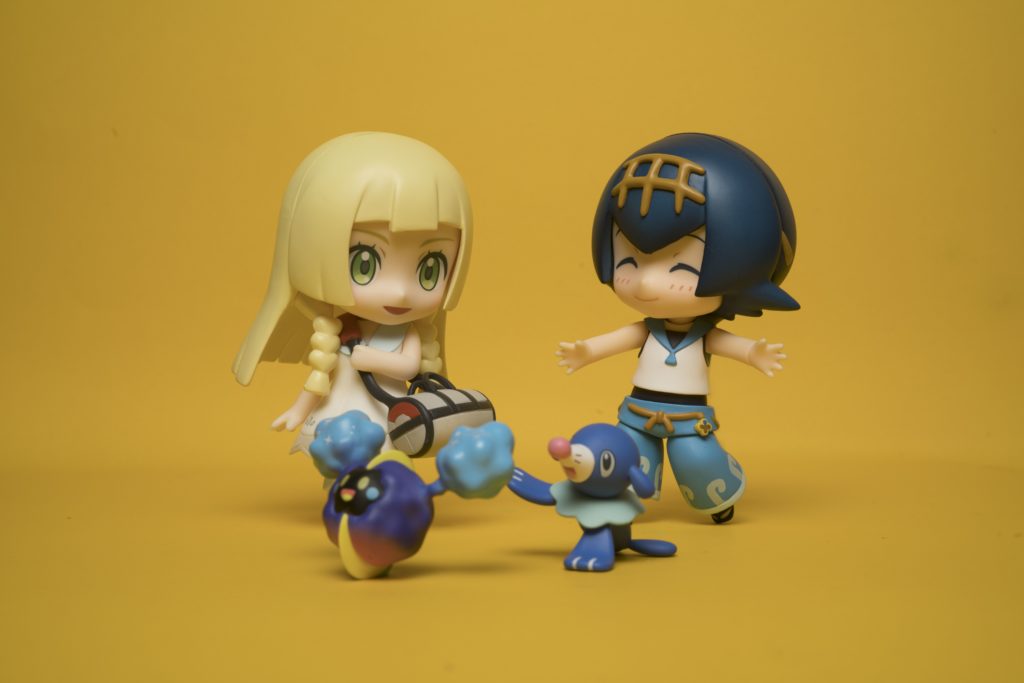 If you want to get your very own Nendoroid Lana figure – visit Hubbyte Toy Store! You may check out their Facebook page as well to see more figures up for sale!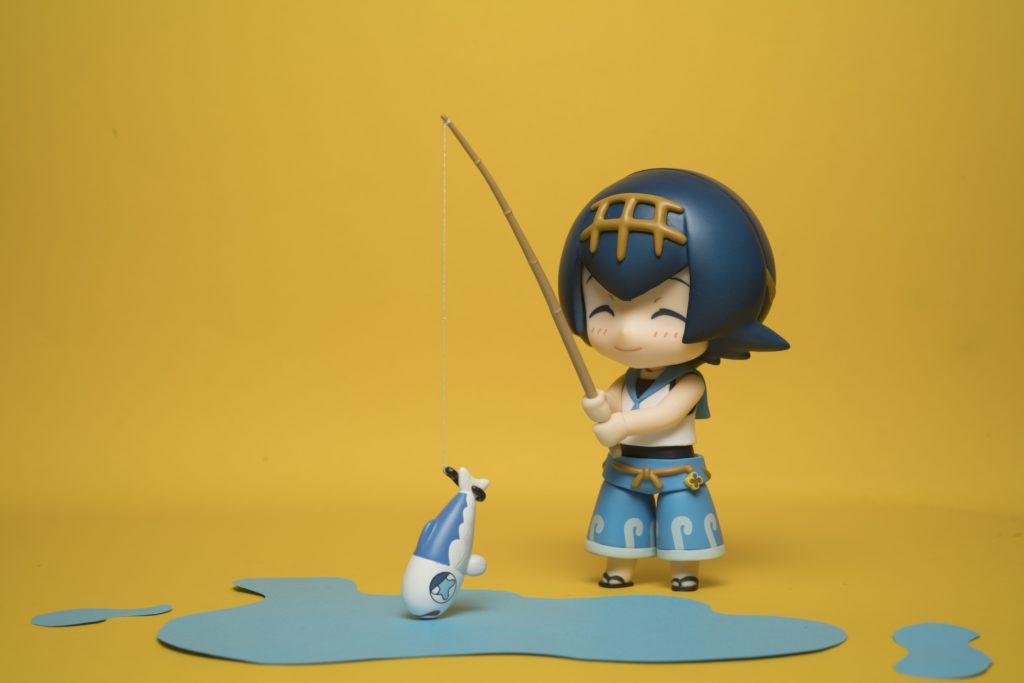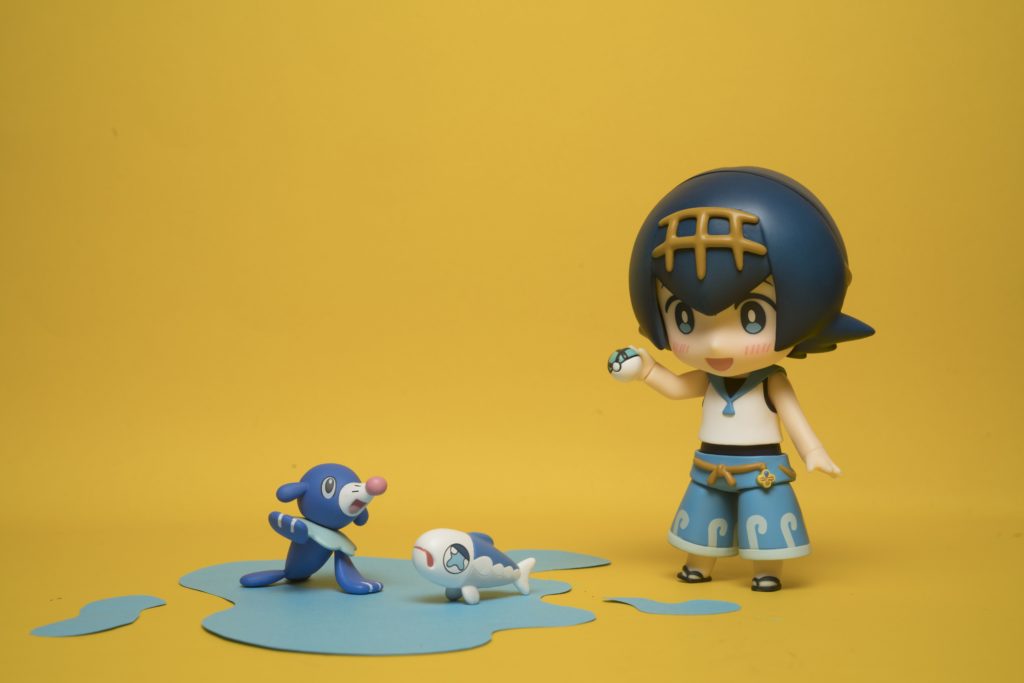 -jvr