The Maverick Hunters was first introduced in the Mega Man X games, one of the most popular one aside from X is Zero. Maverick Hunters are basically a law enforcement organization out to hunt down the Mavericks. This review will be all about the the Maverick Hunter, Zero.
So far, I've written reviews for the other Mega Man figures from the Nendoroid line. You might want to check it out if you're considering to get the entire figures from the Nendoroid line.
I got this figure from an online specialty toy store here in Indonesia. You need to make sure that you're getting the original figures. One way to make sure of that is to always read reviews and check if the sellers would have an actual photo of the figure itself.
Box Design
The box design is rather simple in color scheme – it basically follows Zero's color designs. One good thing about this set is that the box already follows the new Nendoroid box size which will likely be the size for future releases.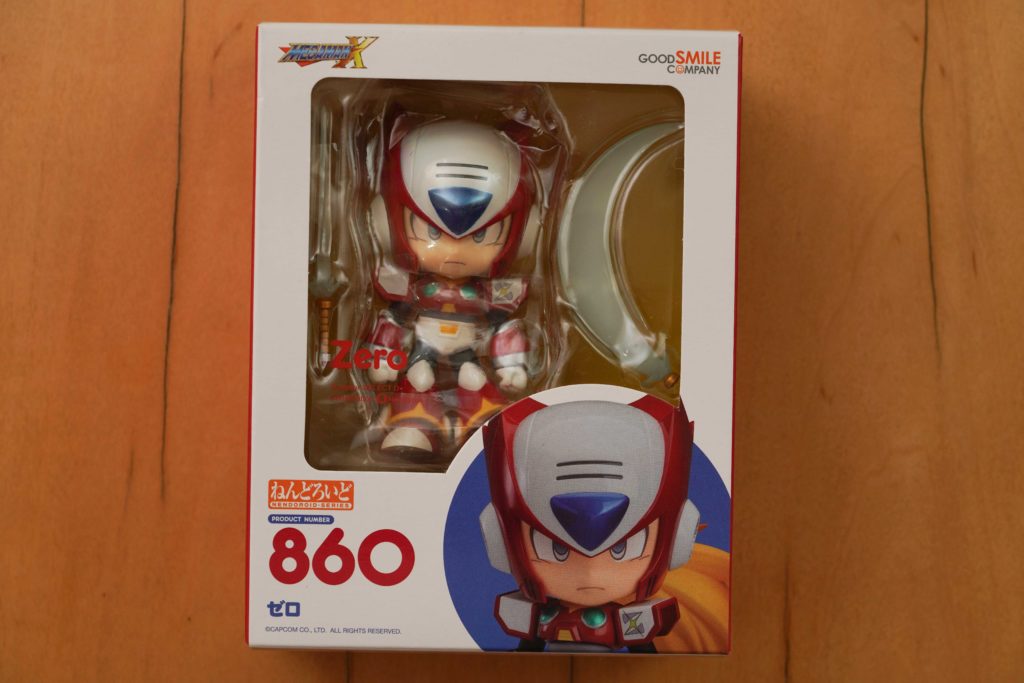 First Thoughts
The figure has point of articulation and you can already imagine how versatile the figure would be when it comes to posing it. The parts are well made and sculpted and I can say that it's really worth it for its price. I liked how they made an exact replica of the figure but in a Nendoroid form.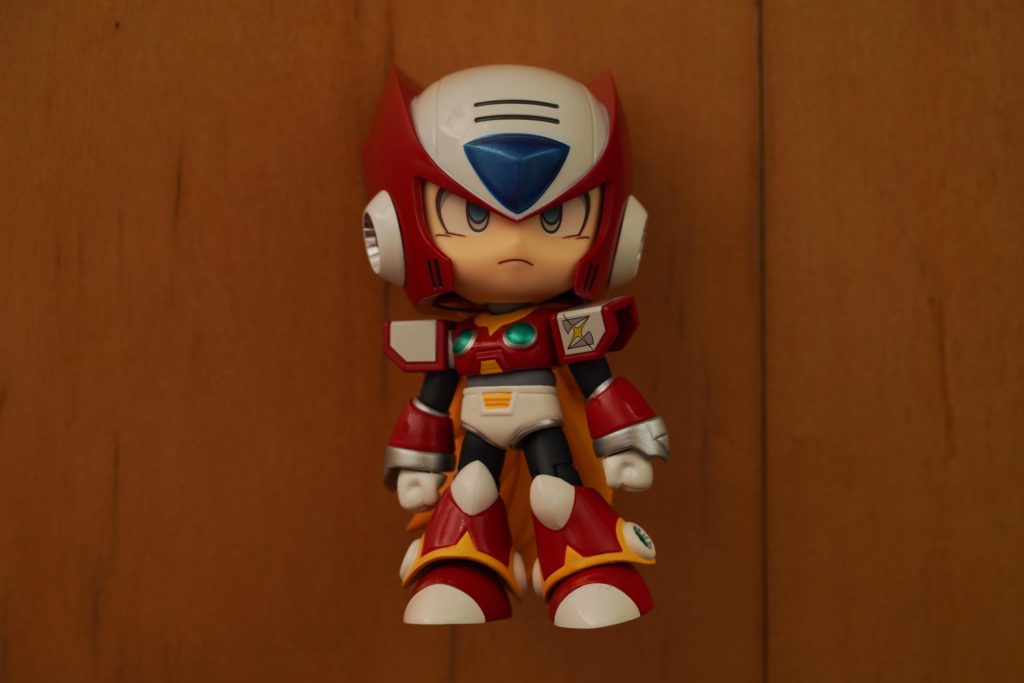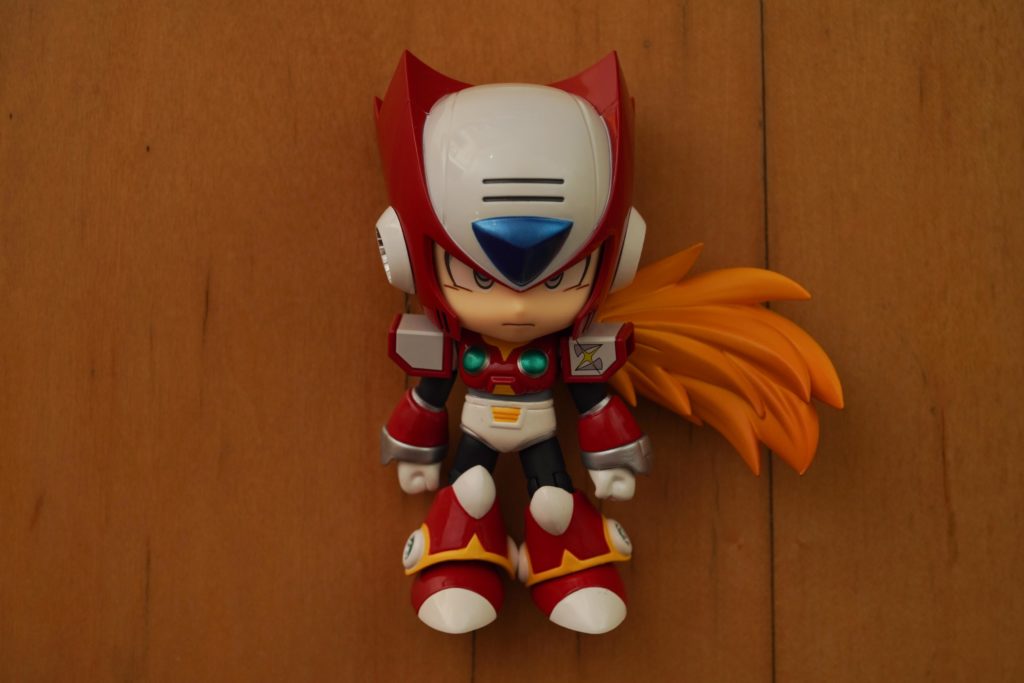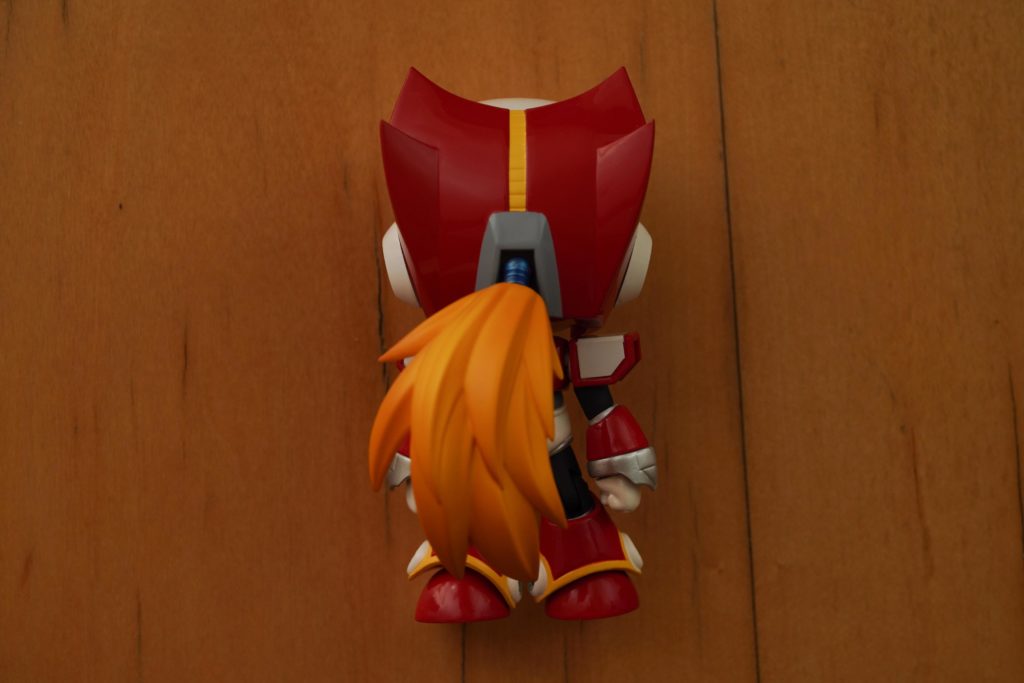 What's Inside the Box?
The set includes interchangeable hands and joint parts, and extra face plate, Zero Buster, Z-Saber both normal and slash effect and the standard stand and figure base.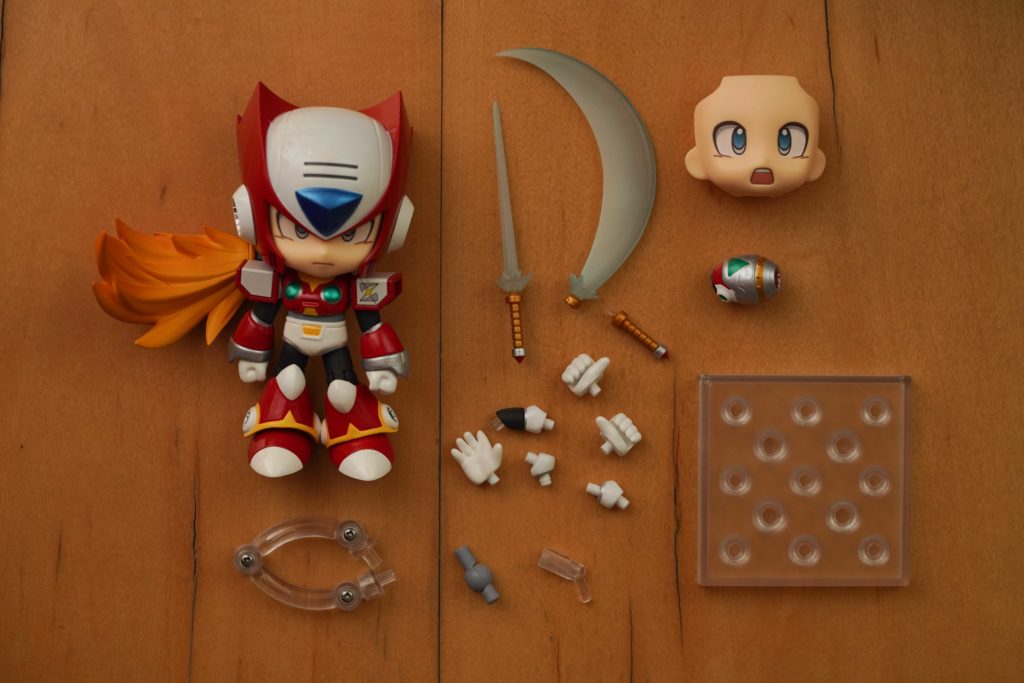 The set is pretty much complete however I hope they've added a buster effect as well – although it would be understandable as Zero would normally use his saber weapon over the buster.
Figure Articulation and Details
This Nendroid figure is pretty much similar to the Mega Man X Nendoroid figures when it comes to joint articulations. The joint articulation can be found on its legs.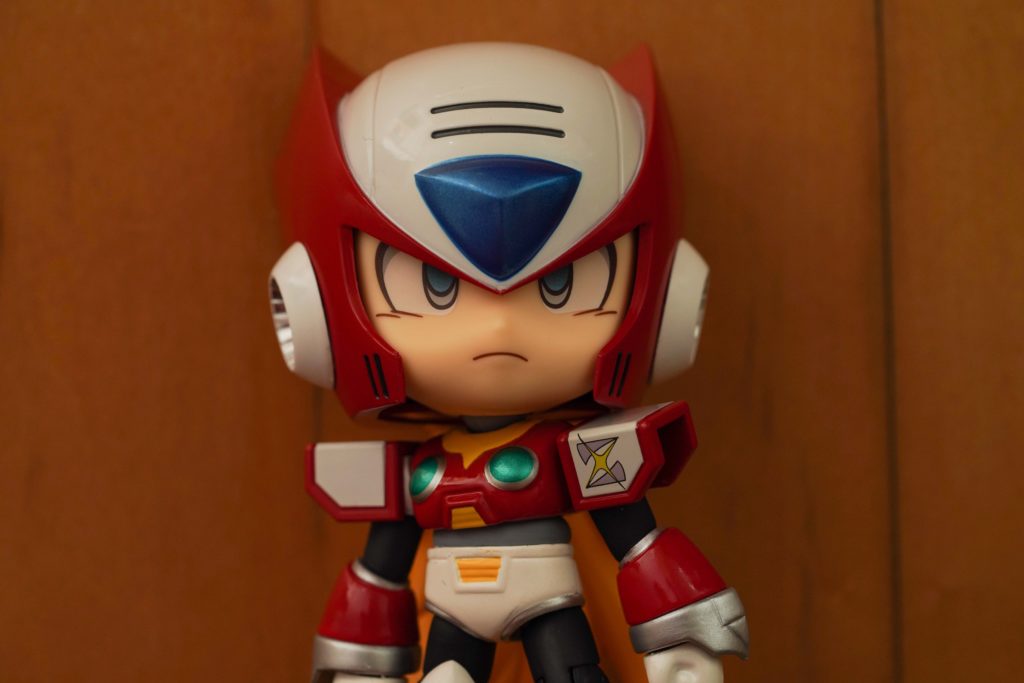 The arms, however, are interchangeable and it doesn't have a joint articulation similar to the legs.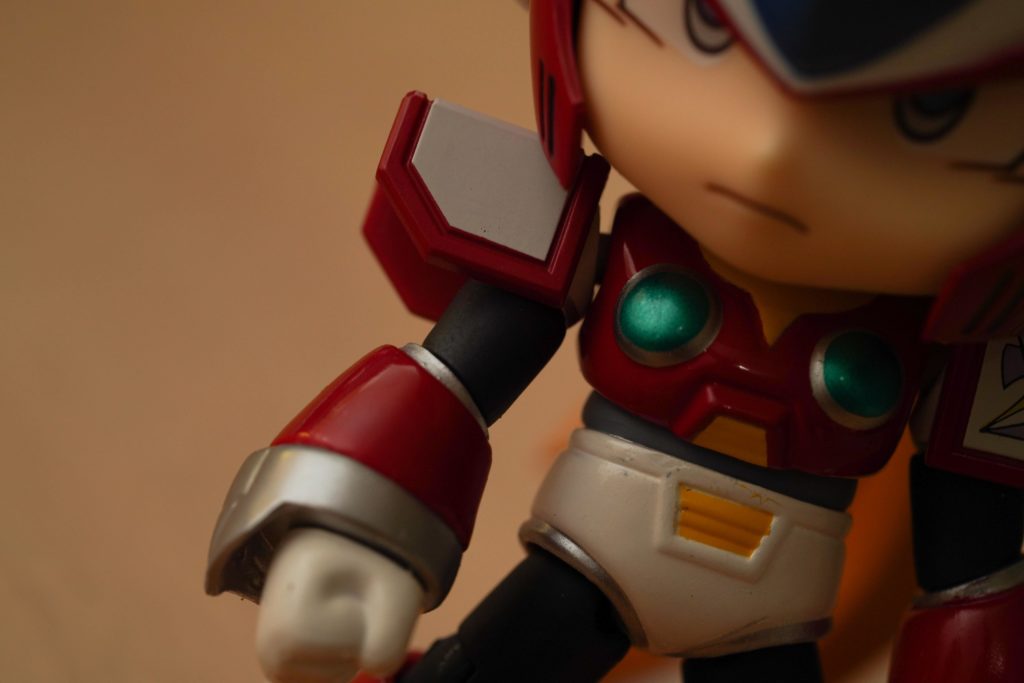 Even the hair has an articulation point!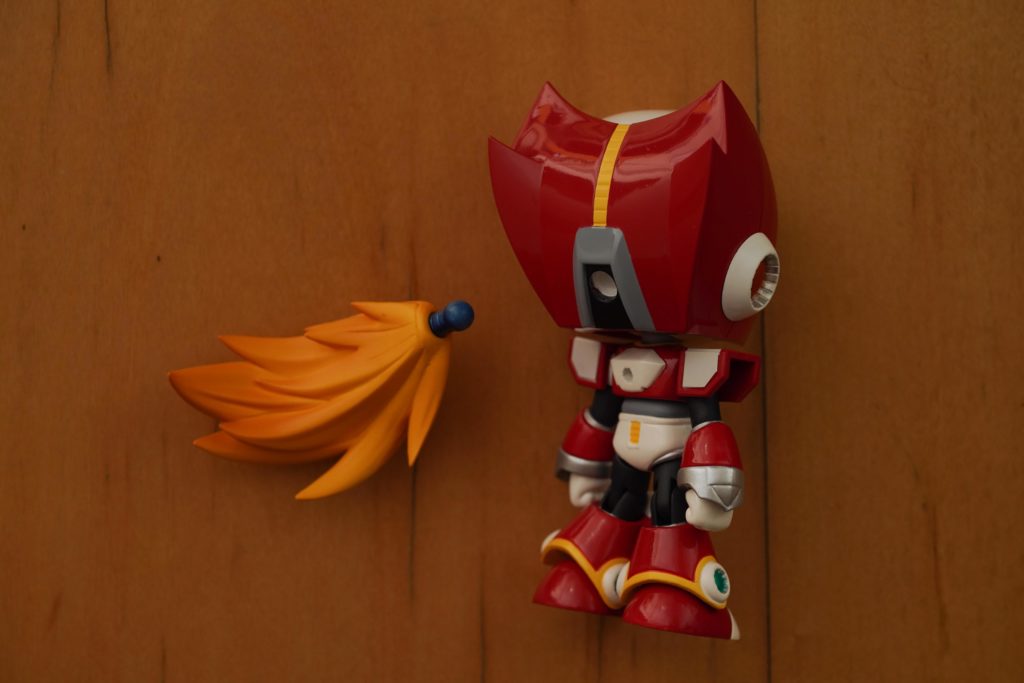 One thing to note about this figure is the good paint apps that were done. I really liked how they made it very game accurate. The Z print on its left shoulder is nicely painted and the entire paint finish appears to be metallic in feel.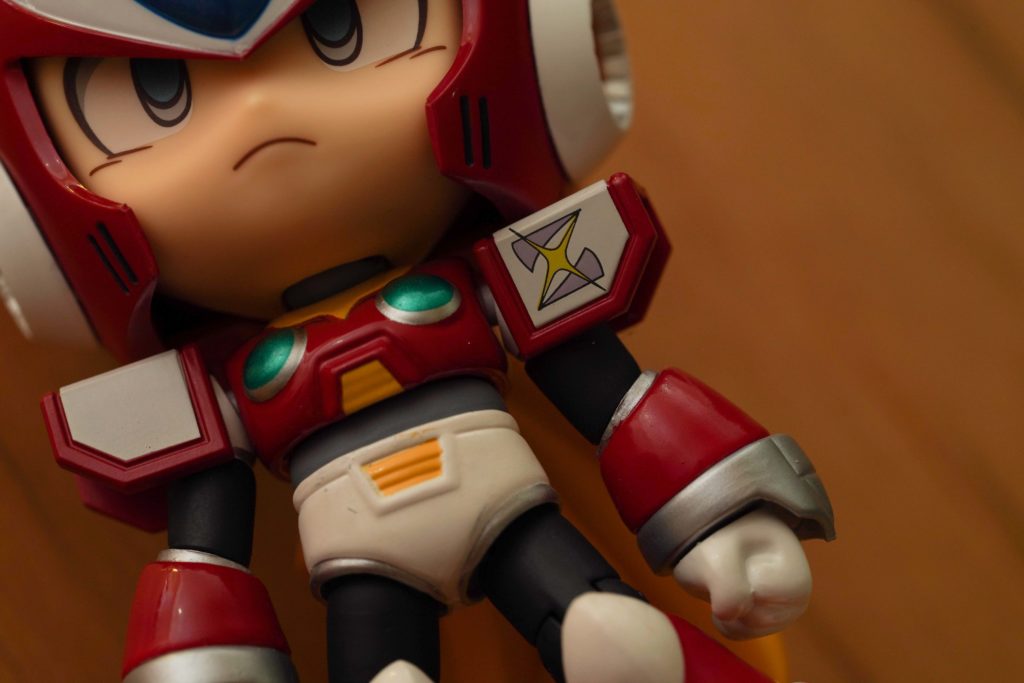 Overall Rating
This is one solid figure from it's design and overall features. I highly recommend that you get this figure if you've already started collecting some of the Mega Man figures from Nendoroid. The figure is really worth every cent and it's a nice addition to your Nendoroid collection.
You can checkout your favorite specialty toy stores to get your own copy of the Nendoroid Zero figure.
Here are some sample shots I've taken with this figure!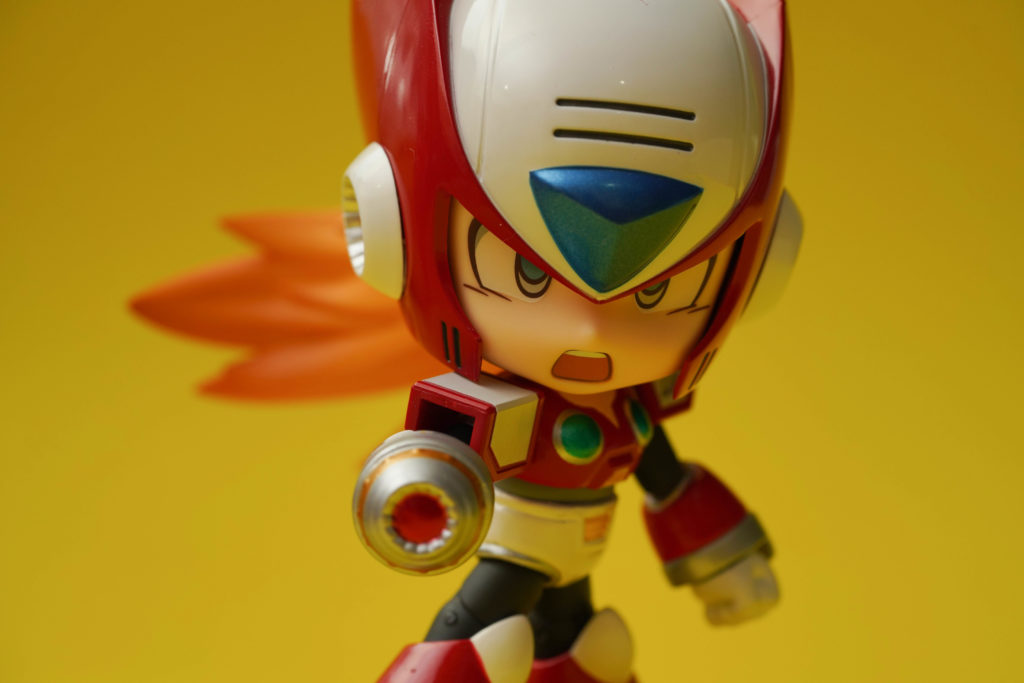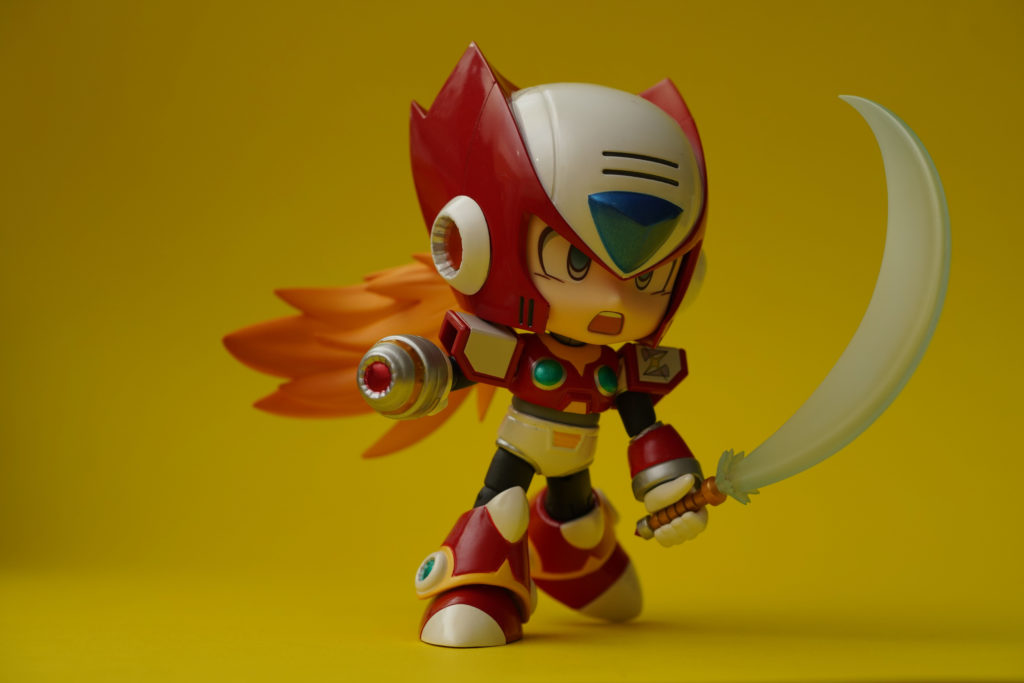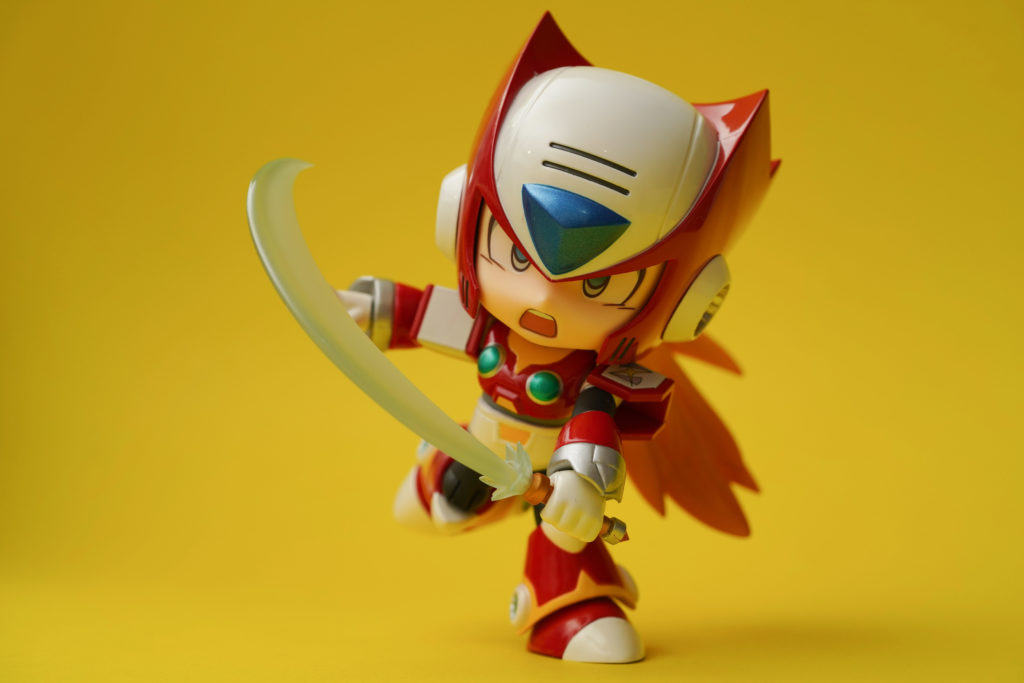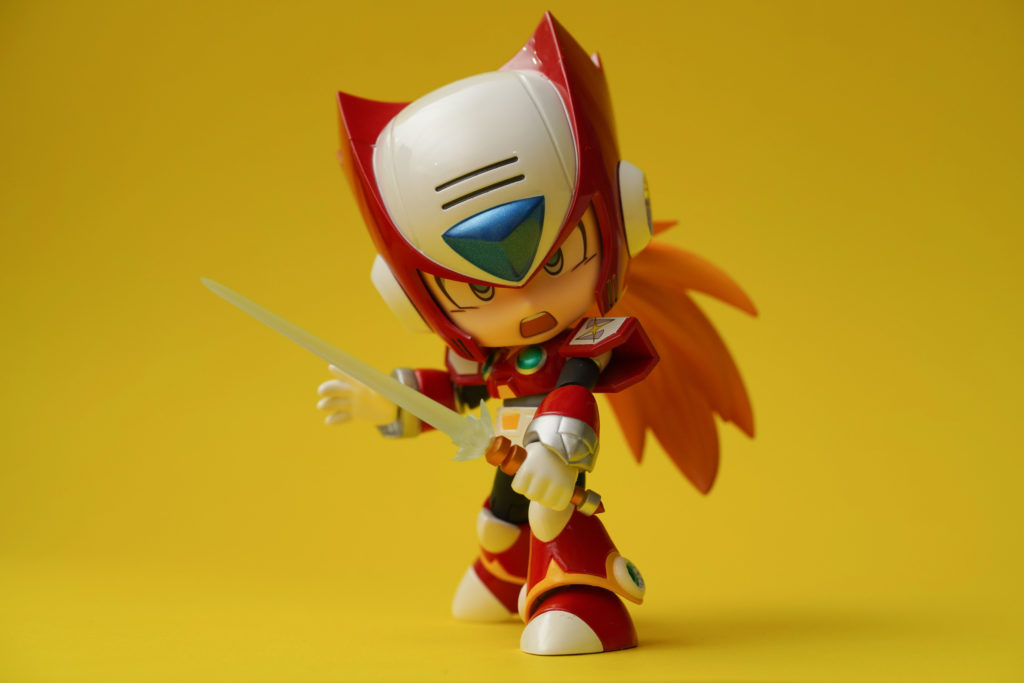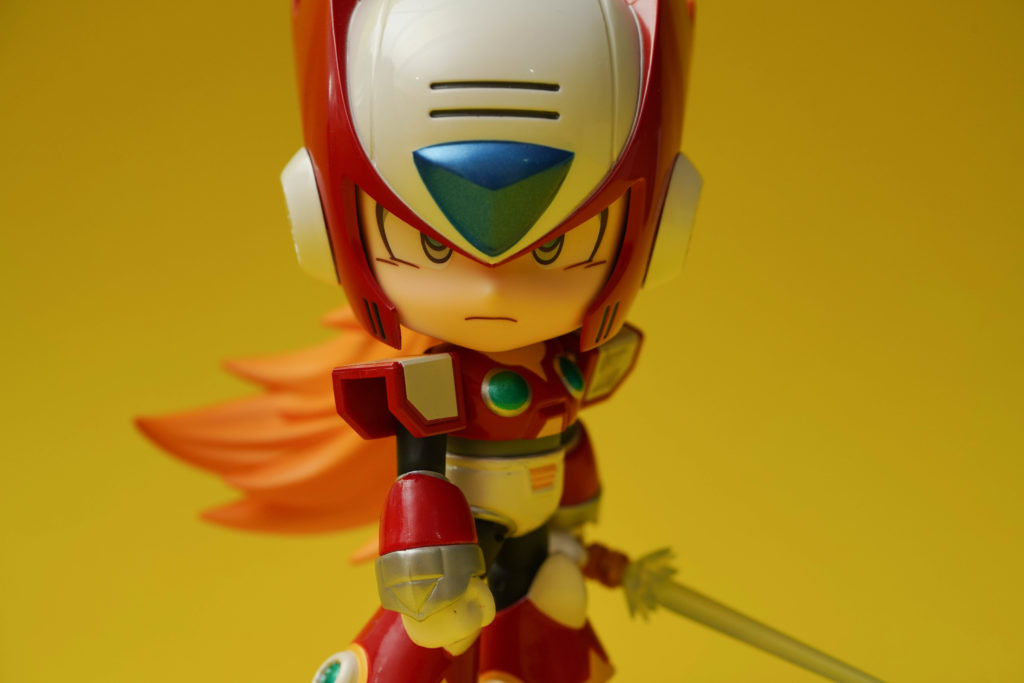 This figure really goes well with Mega Man X.