The Good Smile Company has been spoiling the Haikyuu fans with many Nendoroid figure re-releases since last year. With this in consideration, I thought of doing a review for their first release for Asahi Azumane – Karasuno High's Ace player.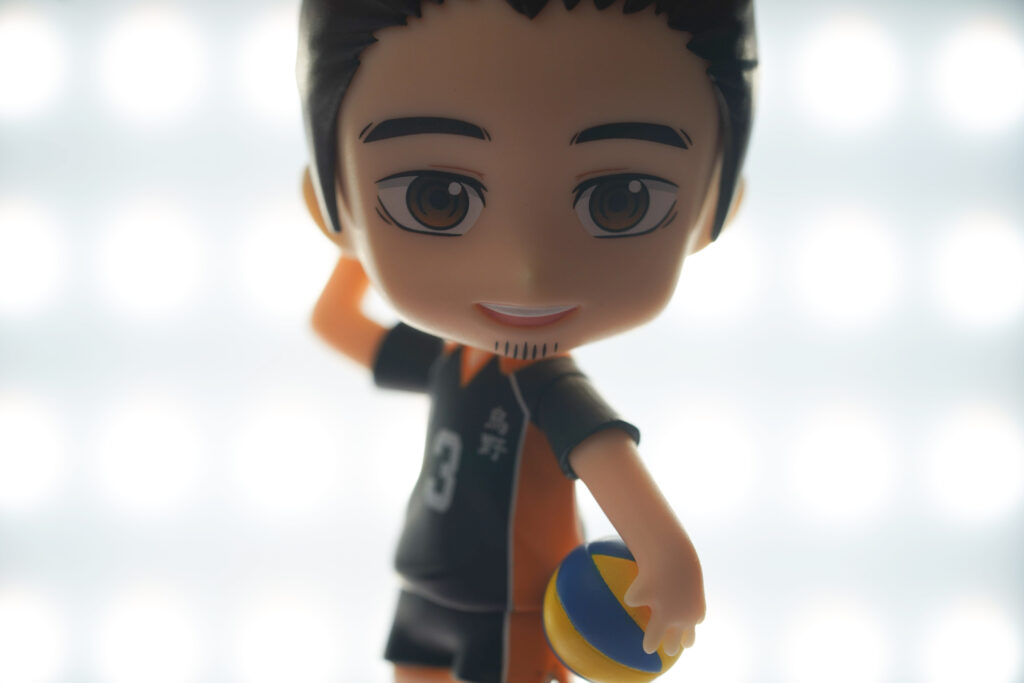 Disclaimer: This figure was the first release from The Good Smile Company and the price already went triple if you're planning to get one now. Unless, of course, if you'll wait for a re-release announcement from The Good Smile Company – that is if they would release one.
I got this Asahi Azumane online and I would not share the acquisition price as it is crazy high. Let's say I'm doing it for the sake of completing the review for the core players of Karasuno High.
If you've missed out on my reviews for the other Haikyuu Nendoroid figures, be sure to check them out here:
Box Design
The box design is simple as most of the players differ from the side-color of the box. The spot UV volleyball print can also be seen in this figure set.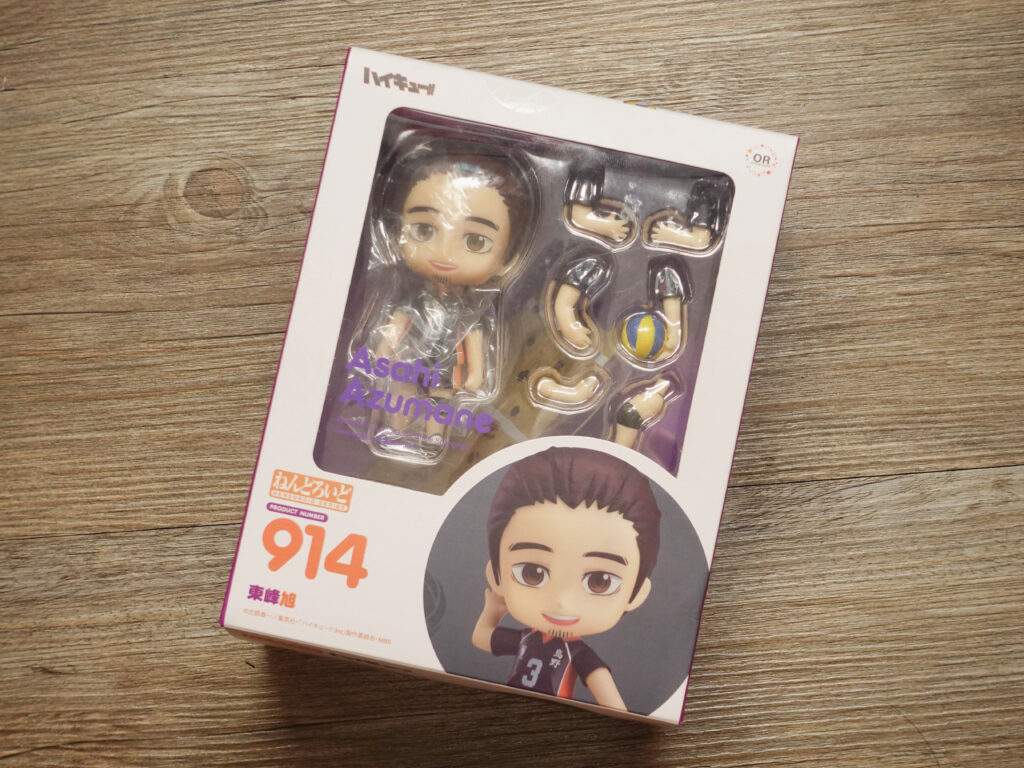 This set features a deep purple color on the sides and the size of this figure is smaller compared to that of Hinata or even Daichi – both reviews are already up on this site. Remember to always check where you purchase your Nendoroid figures as you might be a victim of counterfeit items – there are seals and stickers that are included in the original packaging so make sure to use that as your guide.
First Thoughts
Given how rare and expensive this figure is at this moment, I really was worried that it may not be worth it – knowing that the size of the box is smaller compared to the newer re-releases. To my surprise, this was really the missing piece to my Haikyuu puzzle as this figure really gives you all the feels of being a Haikyuu fan.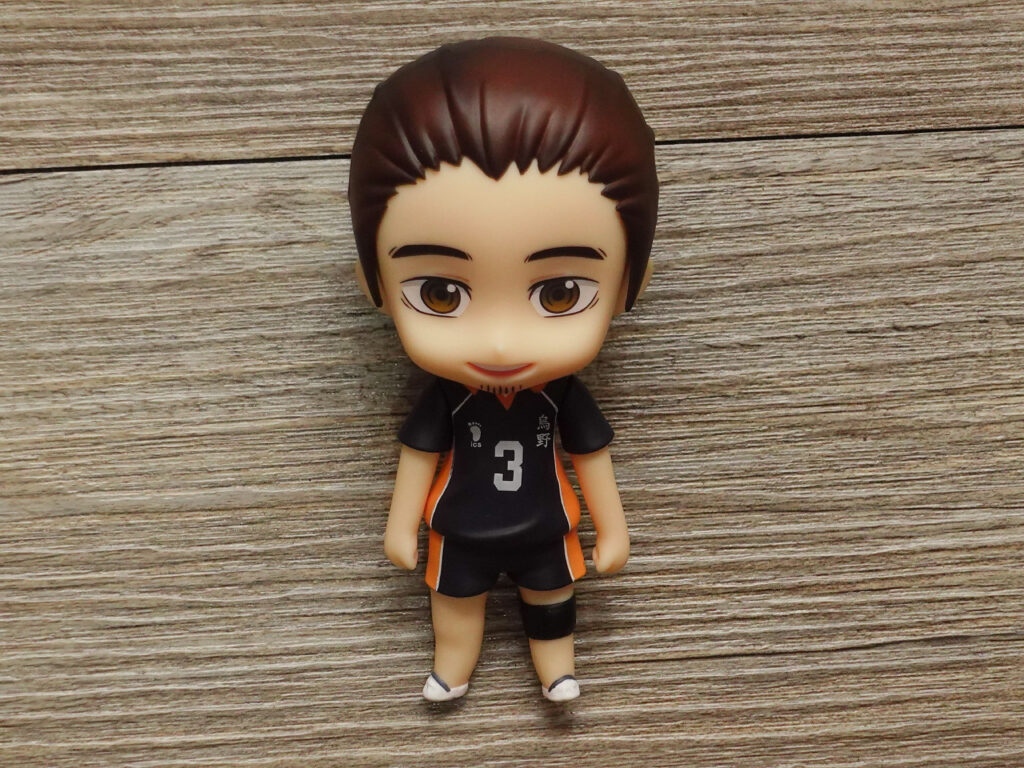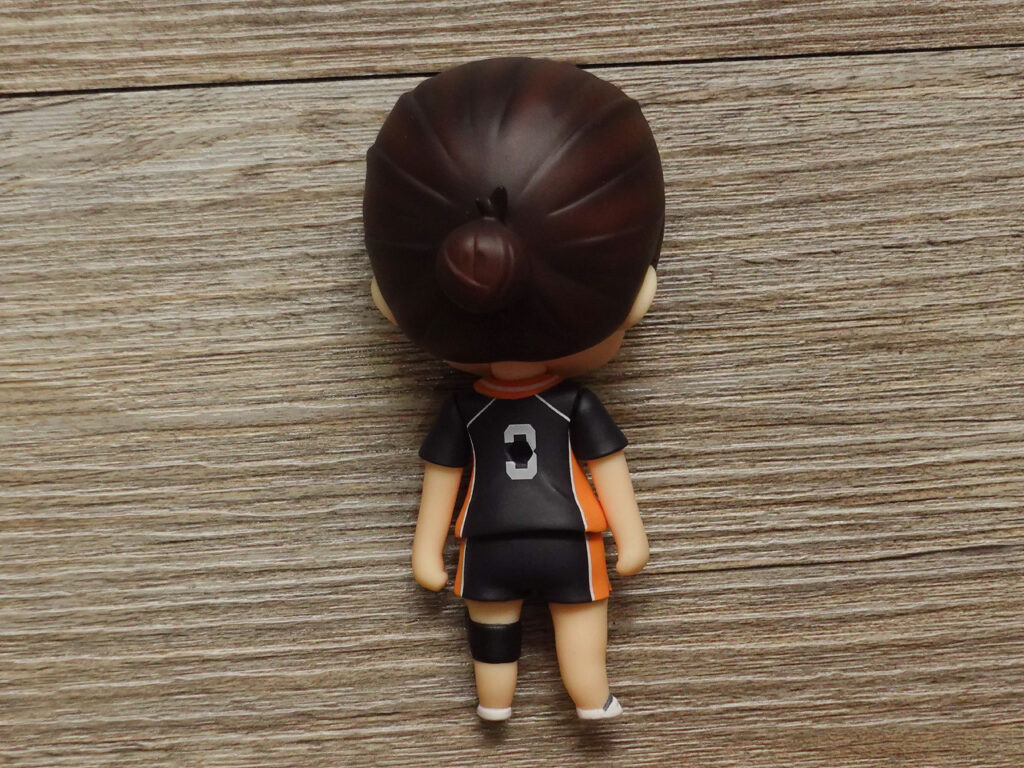 Number one, having Asahi would complete the seniors if you already have Daichi and Suga in your collection. Lucky for me, I got the Daichi figure first before I decided to get the rest of the re-releases.
What's Inside the Box?
Don't be fooled by the small box – this figure includes quite a hefty amount of accessories despite its box size. The set includes a set of interchangeable hands, two face-plates, and a volleyball that is connected to one of the hands.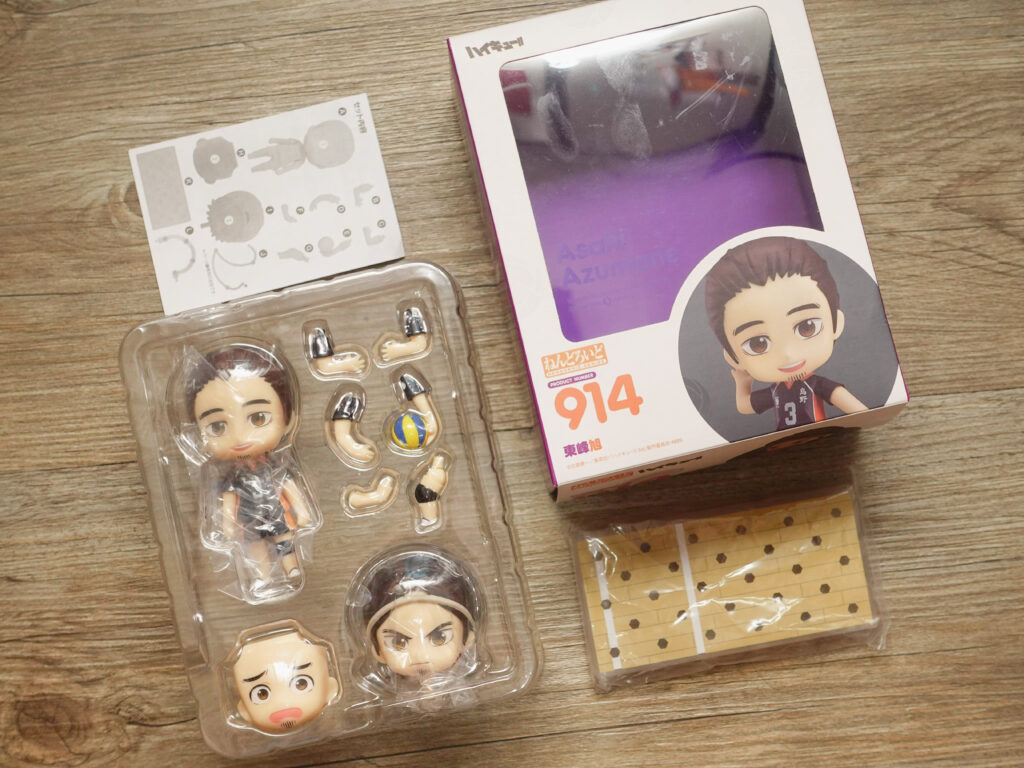 Since Asahi sports two looks in the anime – his set includes his bun hair and his long hair. This set also includes the standard volleyball figure base, and stand.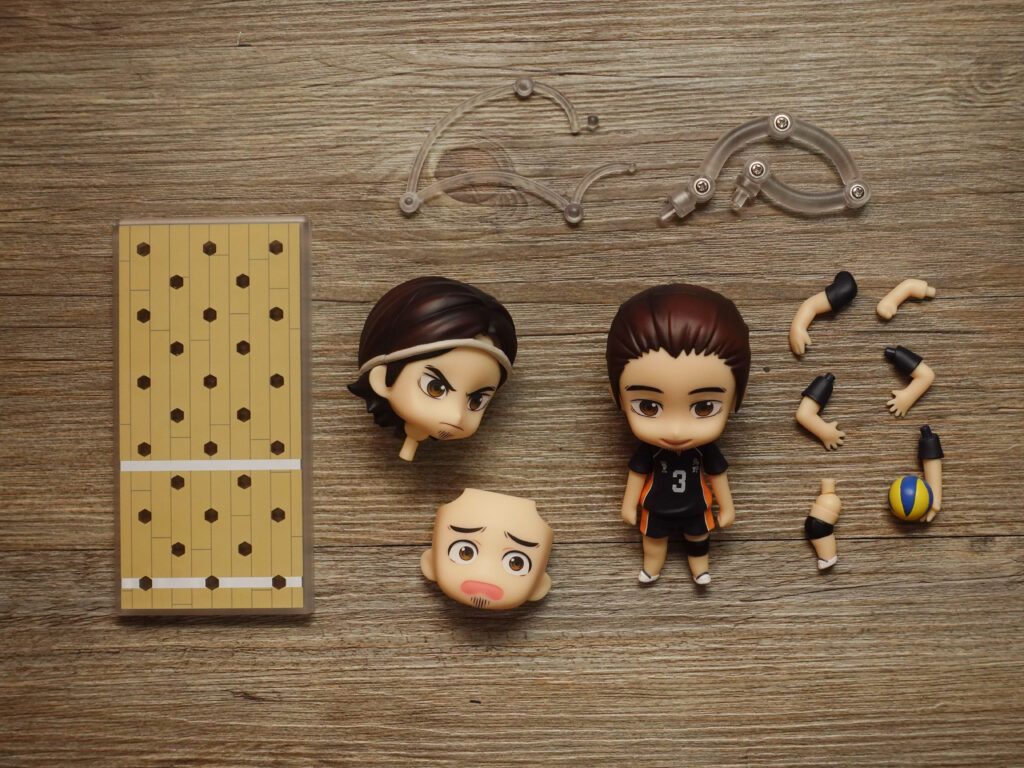 The figure base also features the "center-front" of the court. So far this chart is still accurate – well for most of my reviews that is.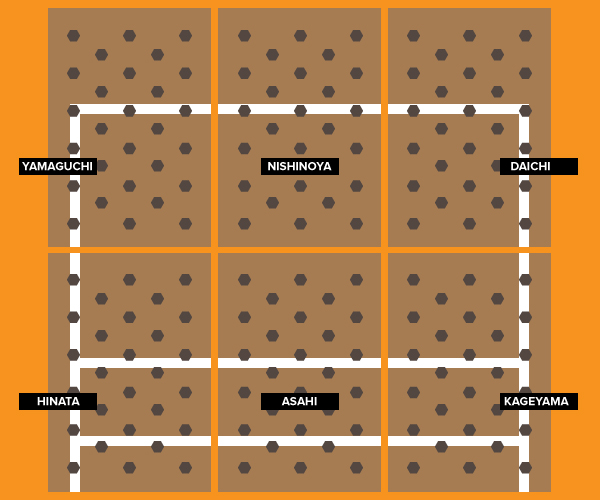 Figure Articulation and Details
As I said in my previous Haikyuu Nendoroid figure reviews, the articulation of this figure would be limited to the interchangeable parts as most are fixed and not jointed especially for the upper parts of the figure.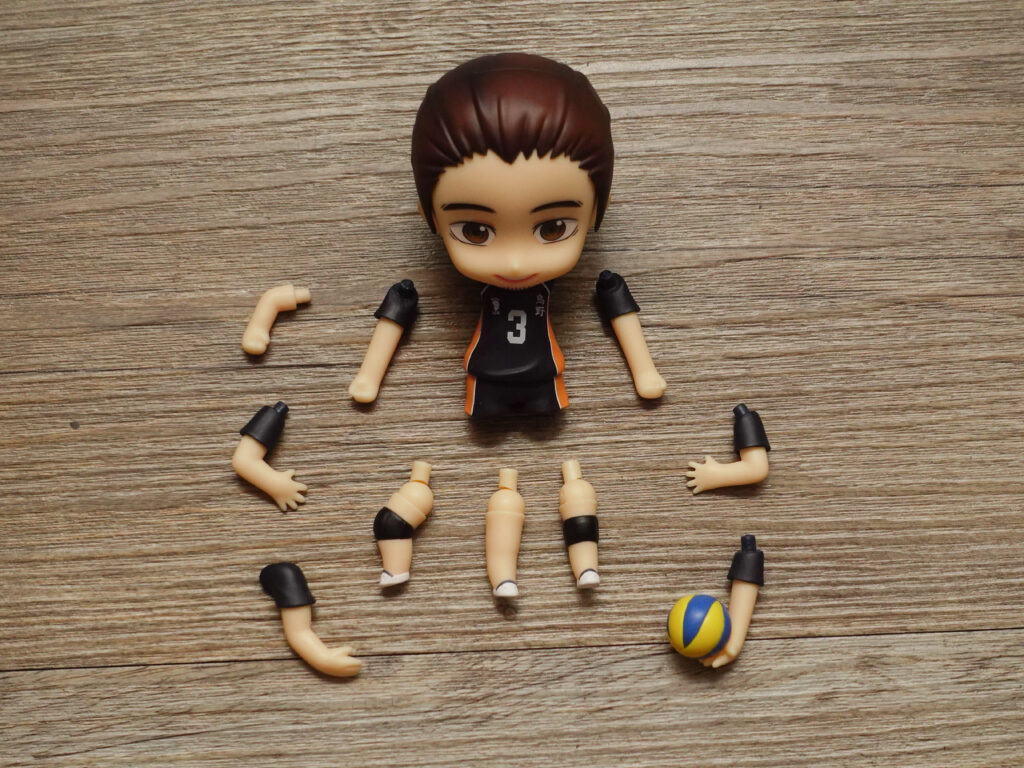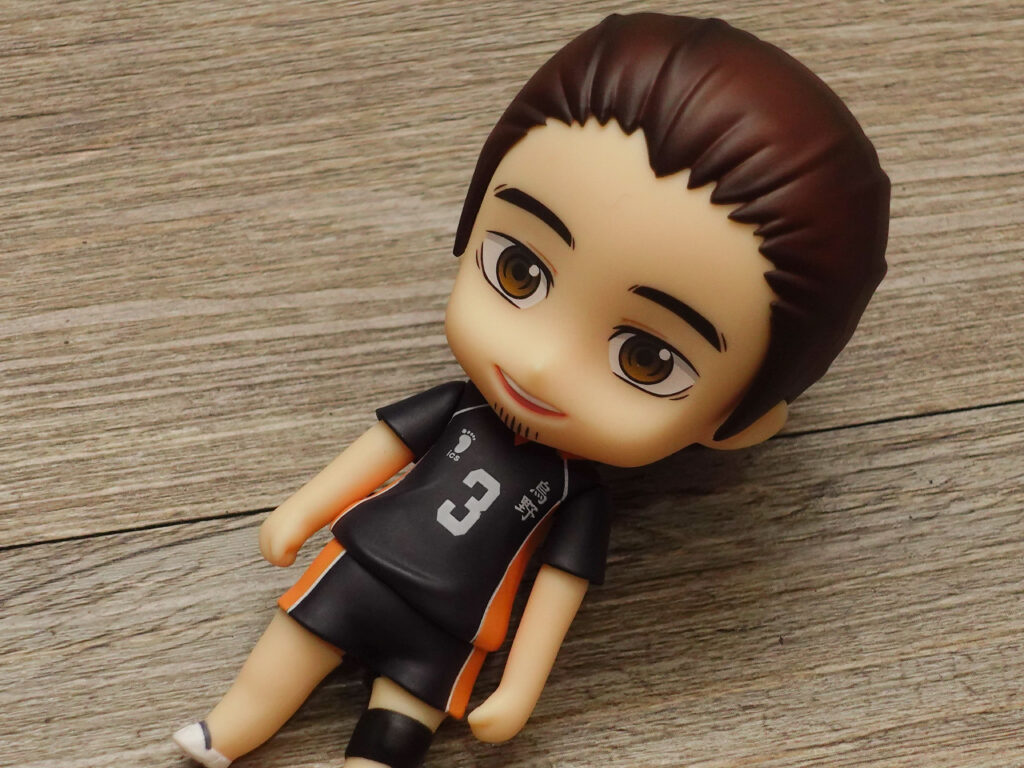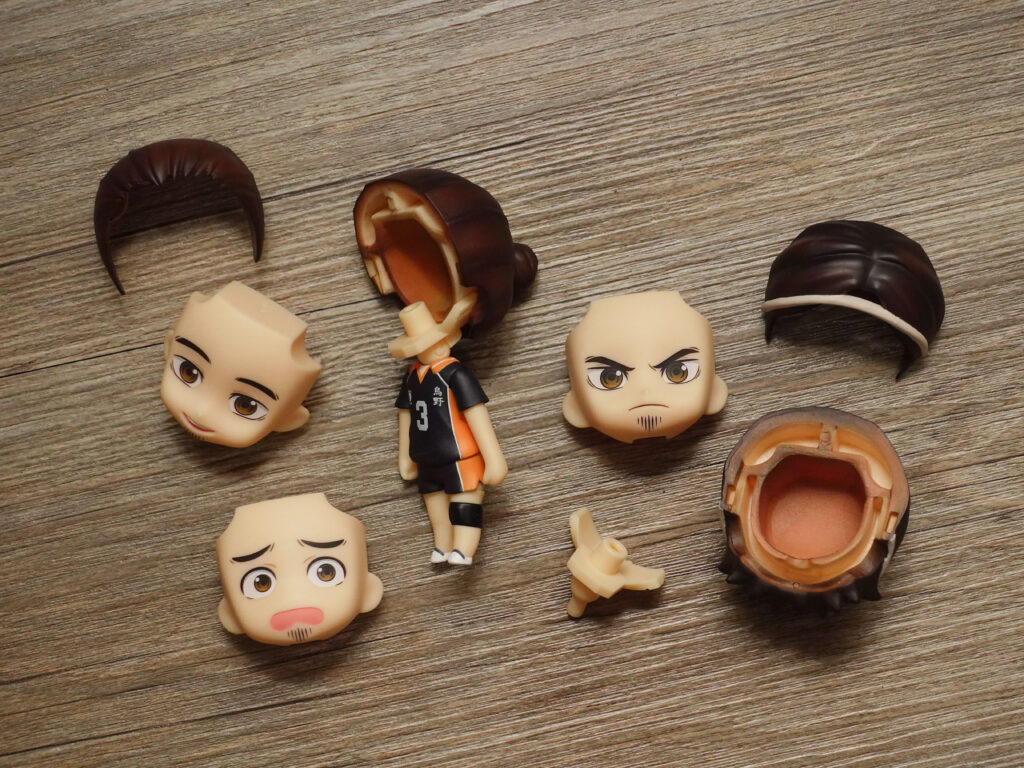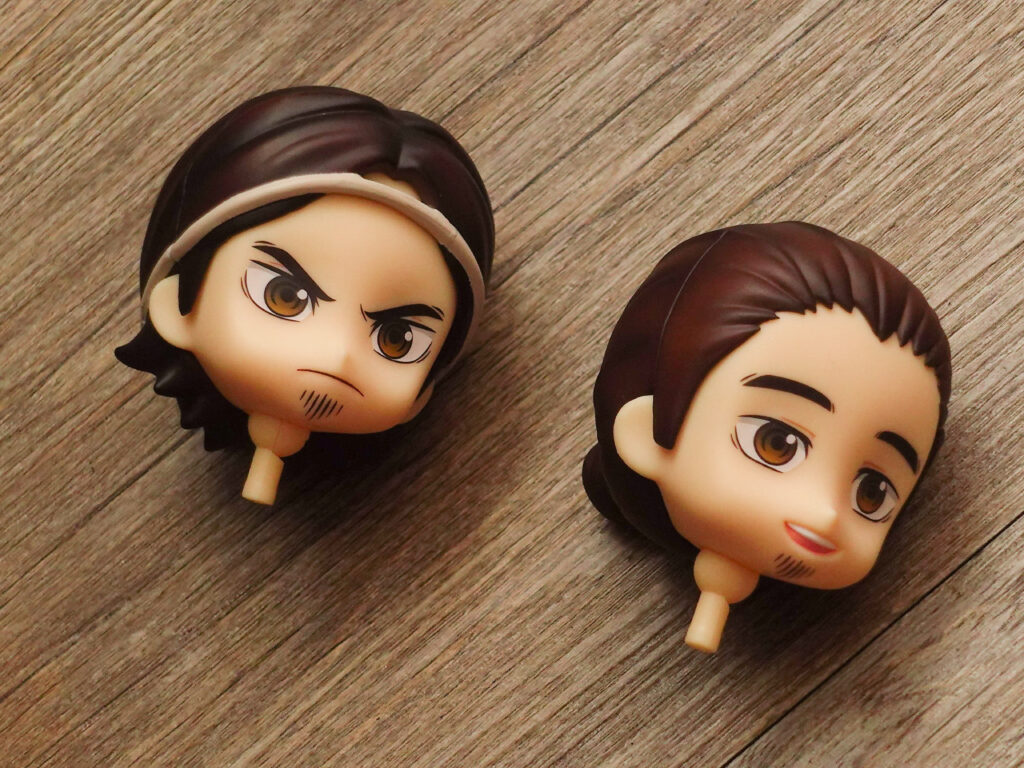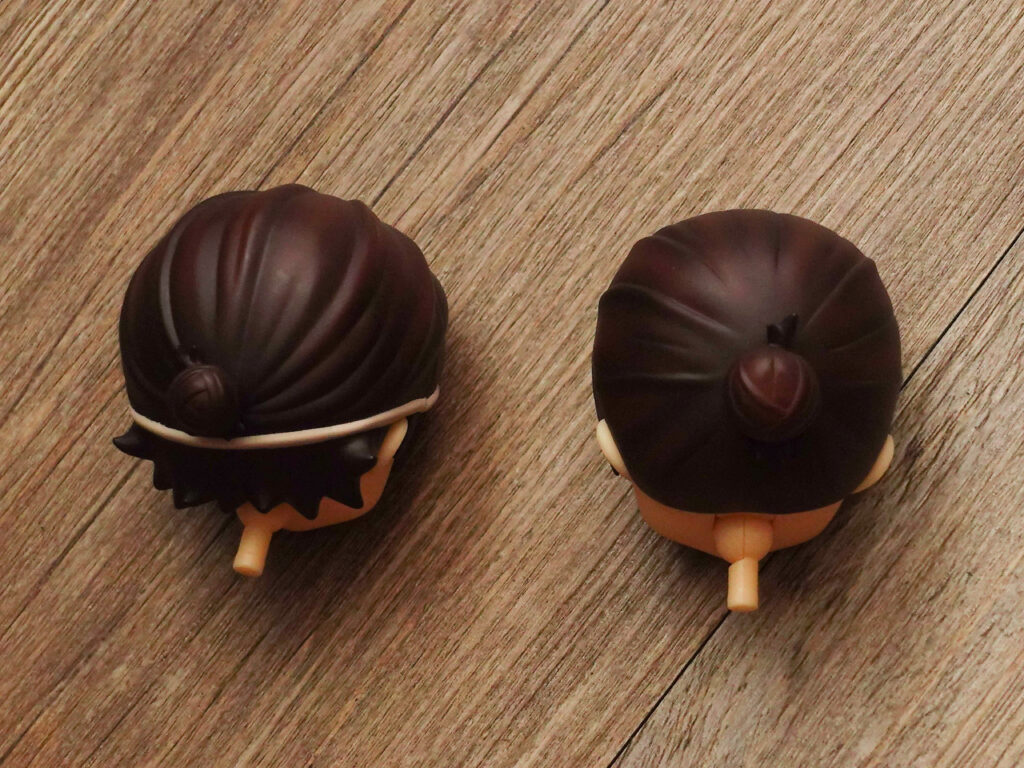 The set includes the necessary hand and feet poses meant for Asahi since he is mainly an ace – what he does is mostly jump and spike. The right leg of Asahi doesn't include a knee pad – so the interchangeable leg part is meant for the left leg – although you can use it either way.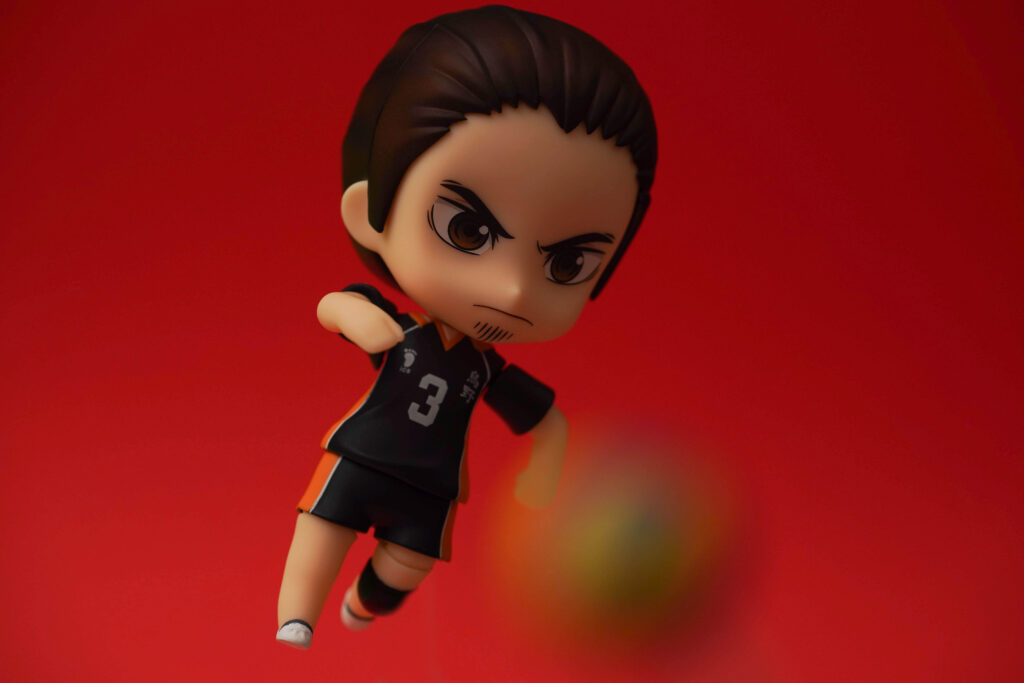 The orange color of this jersey has a similar orange pigment if compared with Daichi or Suga. This is because the producer of this figure set is also the team from Orange Rouge. It would look brighter if placed together with Hinata, although it's really not that obvious until you look at it closely.
Overall Rating
I've you're missing out on getting Asahi from the first wave of Haikyuu Nendroid release – then I would have to say you either wait or be ready to spend a lot. I have no regrets in spending more than what I have to for this figure as it turned out that this figure is one of my favorites out of what I already have.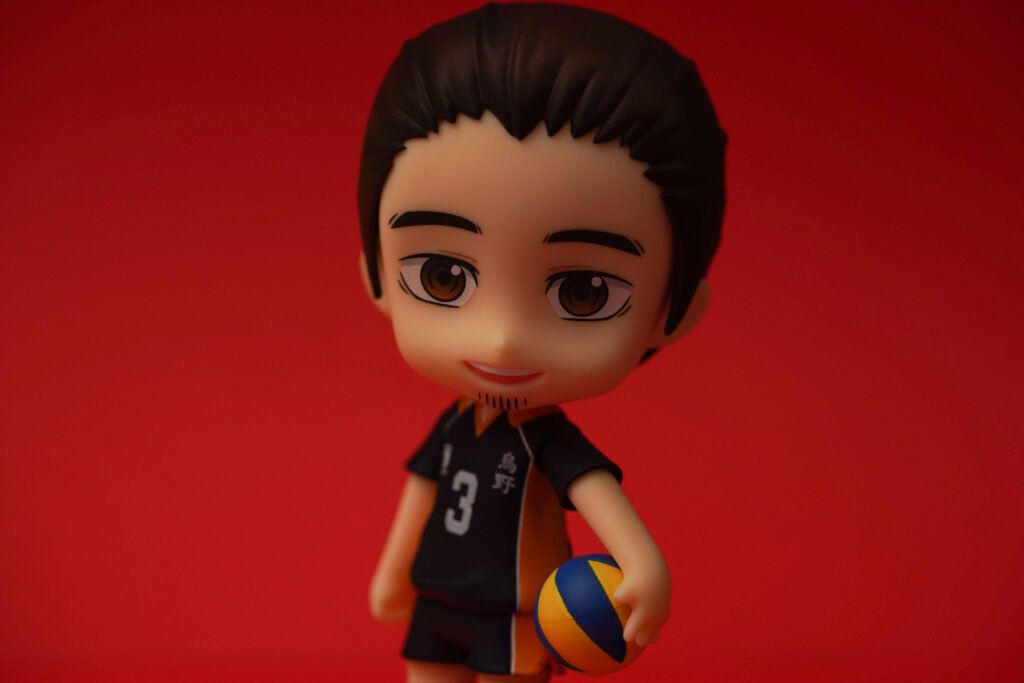 Be sure to check out this site as I will be doing a review for the Nendoroid Tanaka figure very soon!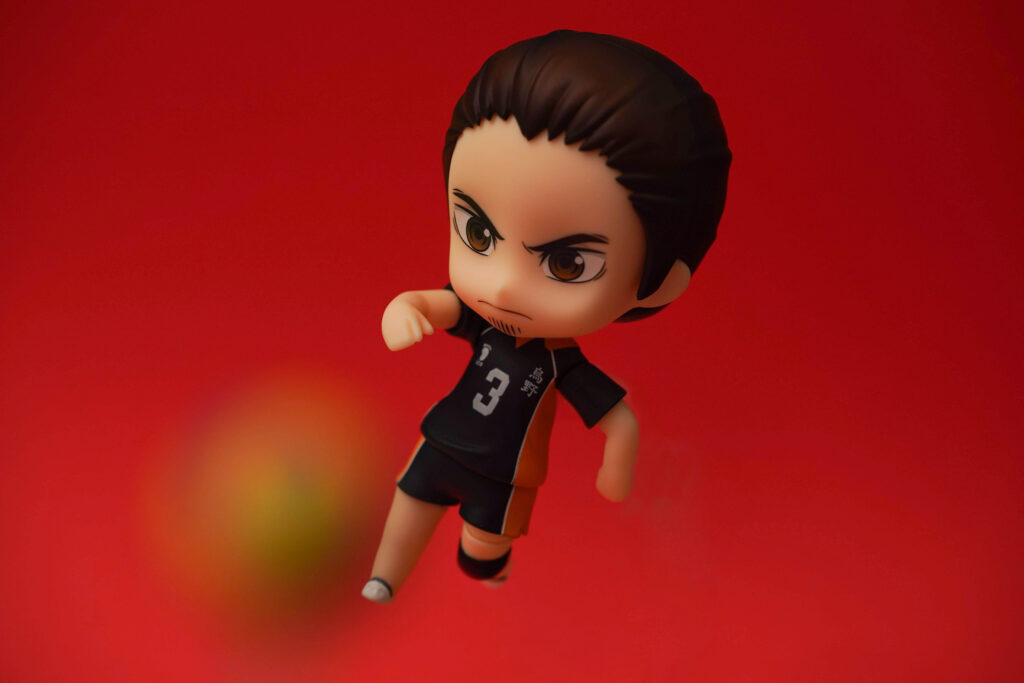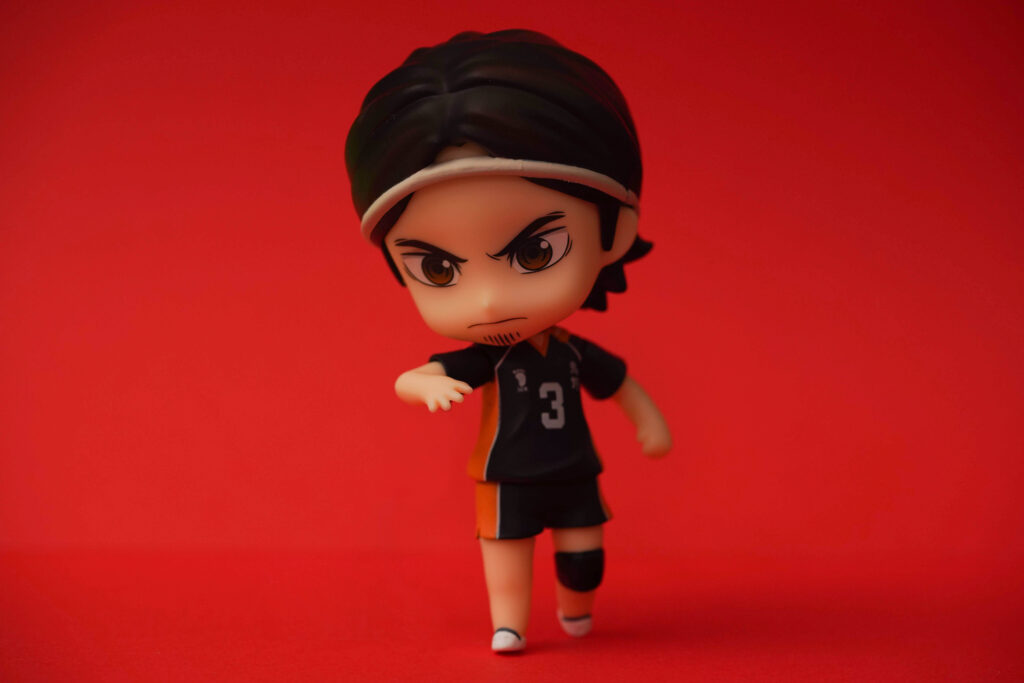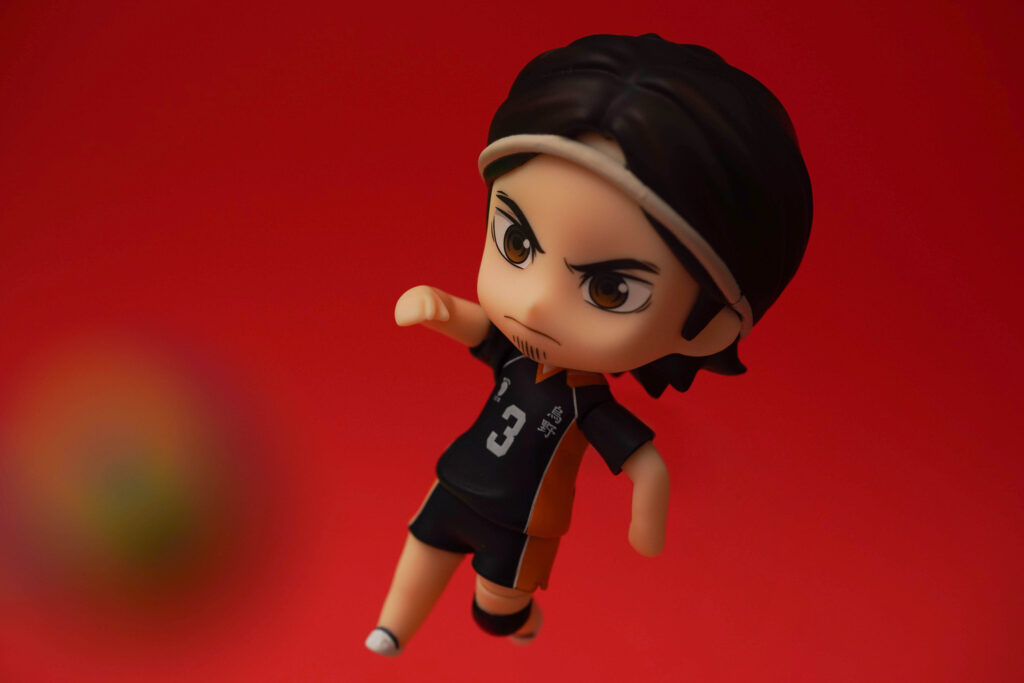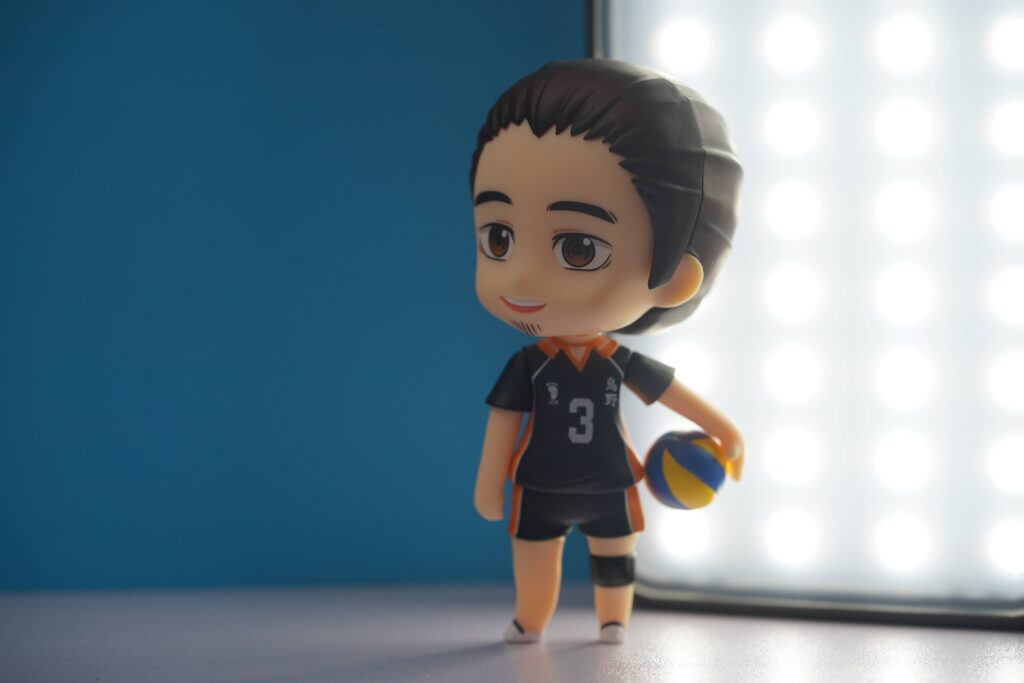 Here's shot with the rest of the senior members of Karasuno High.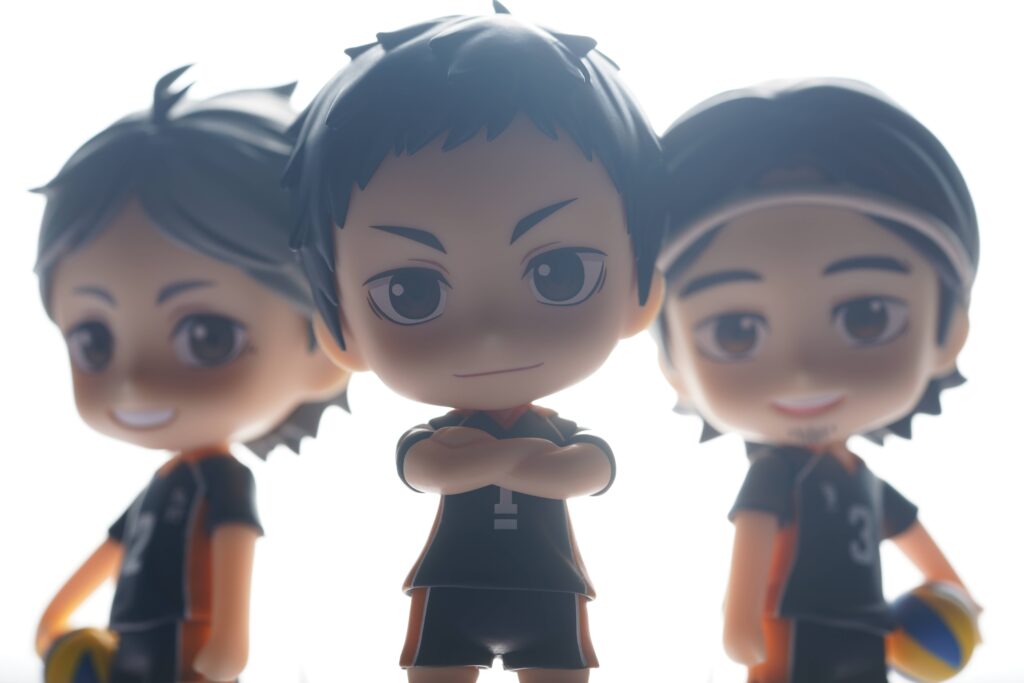 Check out this blog post by Pixpa on creative photography ideas discussing how getting creative with photography isn't a challenging task as long as you have the time to have fun with it. > https://www.pixpa.com/blog/creative-photography-ideas