He's probably one of the fastest and hardest boss to beat in the Street Fighter games – I'm talking about no other than Akuma. This review will be all about the Akuma Nostalgia figure from Storm Collectibles.
The last time that I did a figure review for Storm Collectibles (for the Ryu and M. Bison figure), I wasn't a hundred percent sold on the figure. I had issues on the joints mainly because I feel that they could've done a better job. Will this figure review for the Storm Collectible Akuma Nostalgia figure change my perception on their figures? Let's see.
Today's toy review is brought to us by Greattoys Online. Visit their website and Facebook page to see more action figures and toys up for sale!

Box Design
There might be slight confusions when it comes to the Akuma figure from Storm Collectibles since they've released an Akuma figure before. Do take note that this figure review is for its "nostalgia" costume – the earlier variations was for the Street Fighter V line – which features a lion-like hair for Akuma.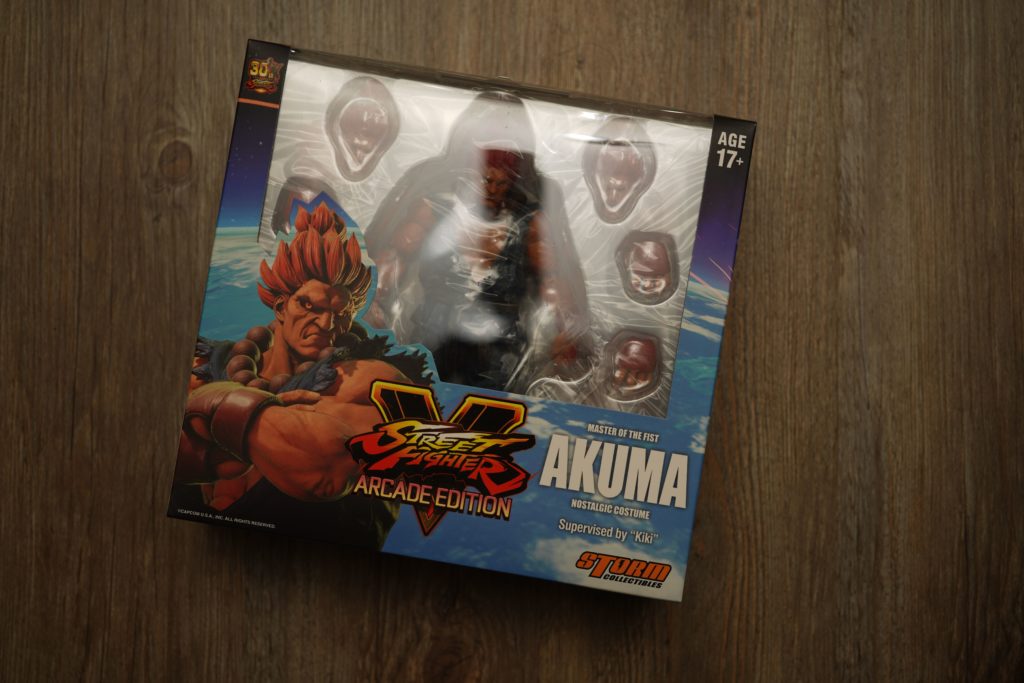 The box art for this figure is really neat – I have to give to Storm Collectibles – what you see from the box art is not far from the actual figure itself which is really cool!
First Thoughts
Storm Collectibles' figures are way bigger than that of the S.H.Figuarts figures. Take for example the Akuma figure from S.H.Figuarts – you can clearly see that the figure from Storm Collectibles is an inch bigger.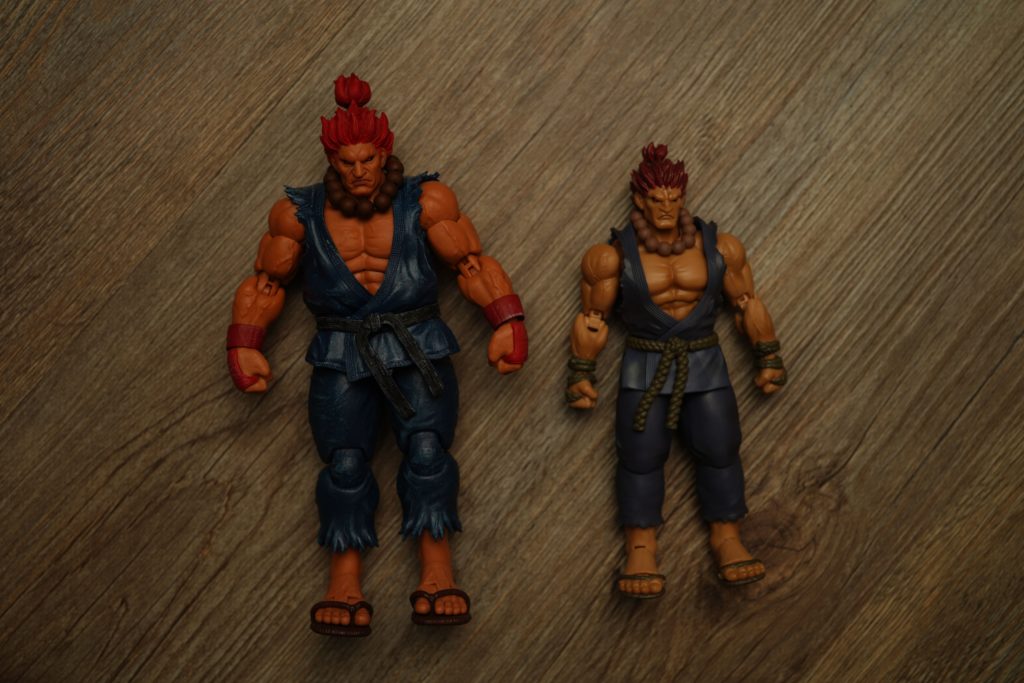 Of course the box of the figure would be the same.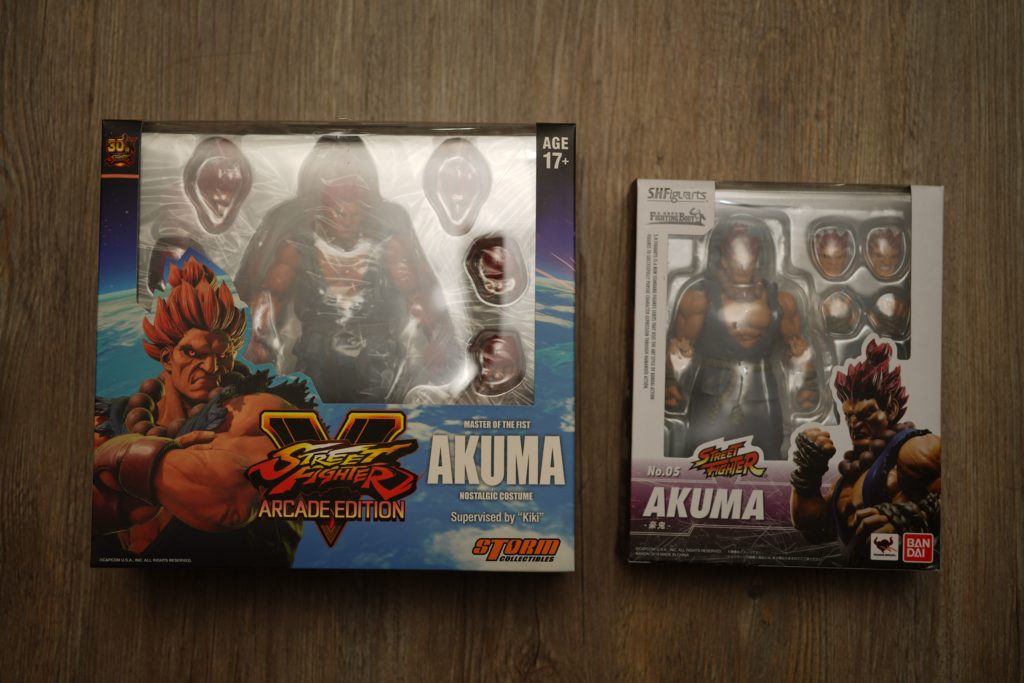 What I've noticed is that this figure is pretty solid to the touch. I've mentioned in my reviews for the Ryu and M. Bison figures before that the figures appear to be very hollow but I guess that they've improved a lot since then.
What's Inside the Box?
The figure includes basic accessories for Akuma like its interchangeable hands and heads, "fire hadouken" effects and the "Shun Goku Satsu" suit effect and the base and stands for the "hadouken" effects.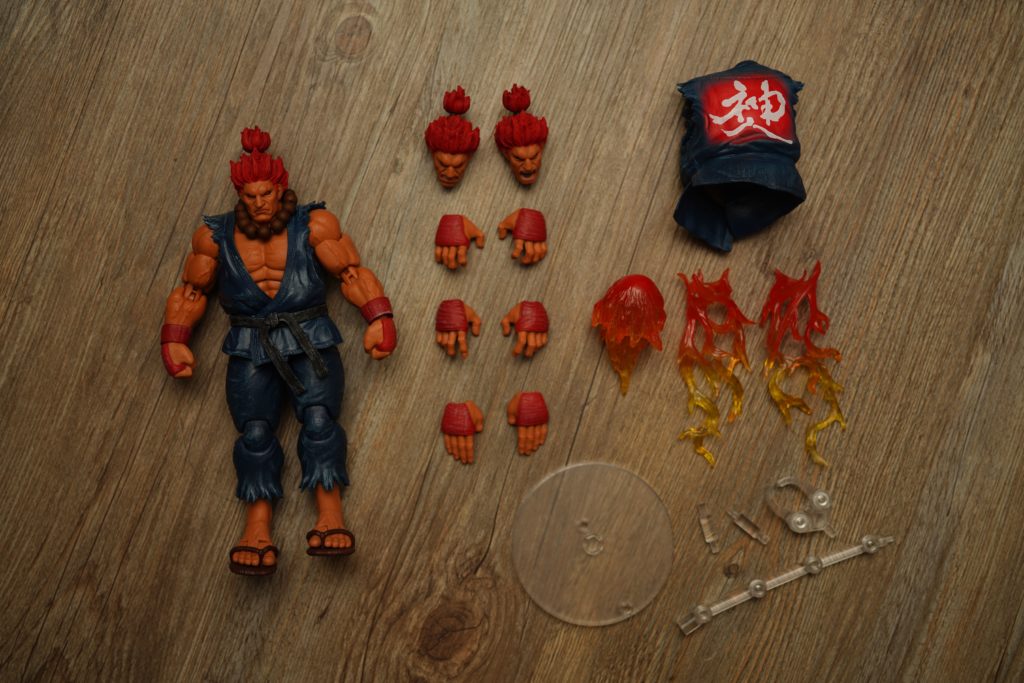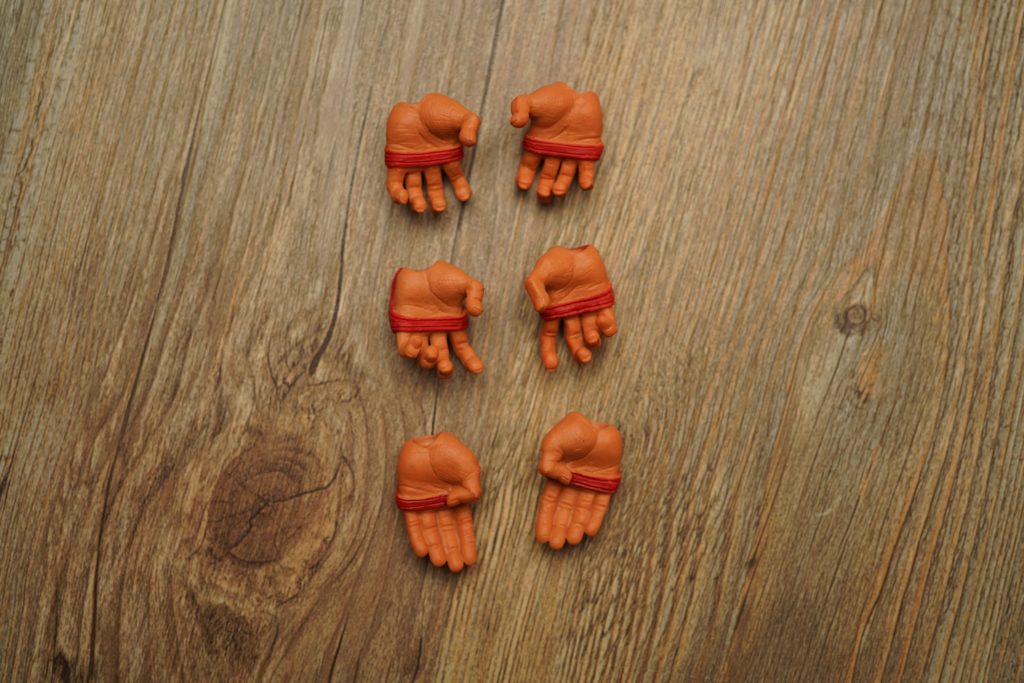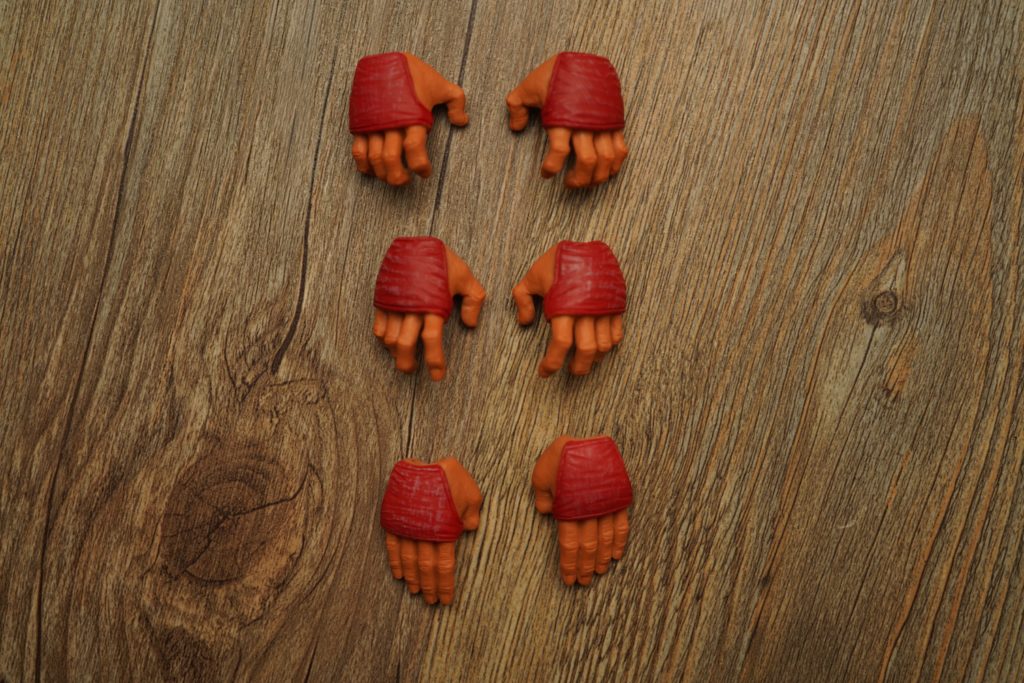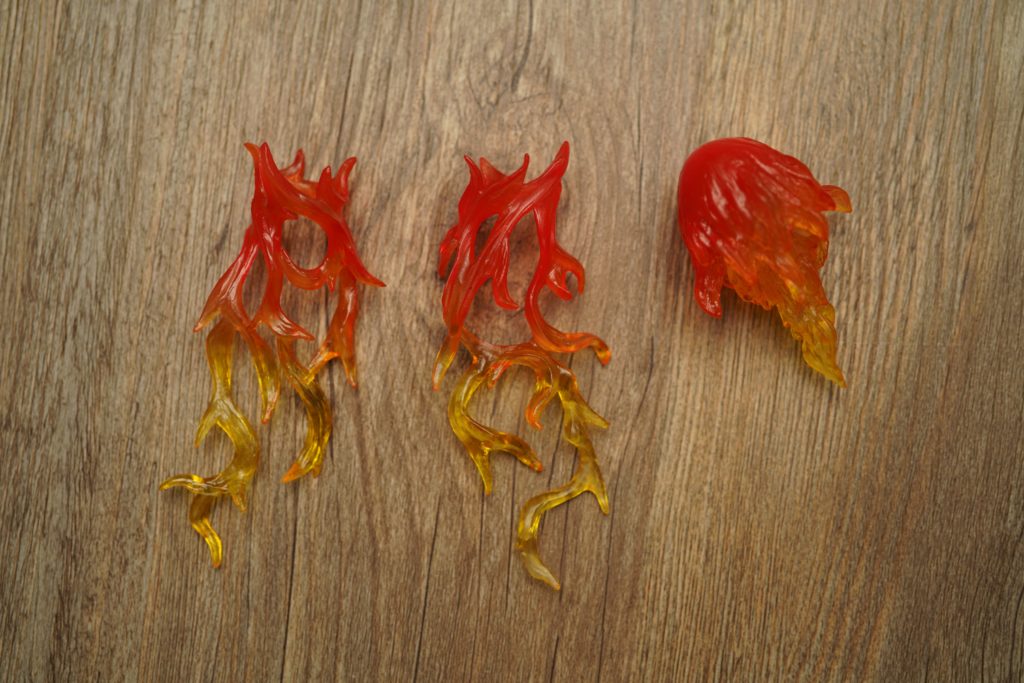 What's missing would be the figure stand and base that was included in the Ryu and M. Bison figure. I wished that they've added that since it's a nice accessory to have given that the Street Fighter V logo is printed on it.
Figure Articulation
Even though the figure may appear to be bulky given its size – the articulation was not compromised at all. I really liked how you can still do many poses with this figure which makes it very versatile.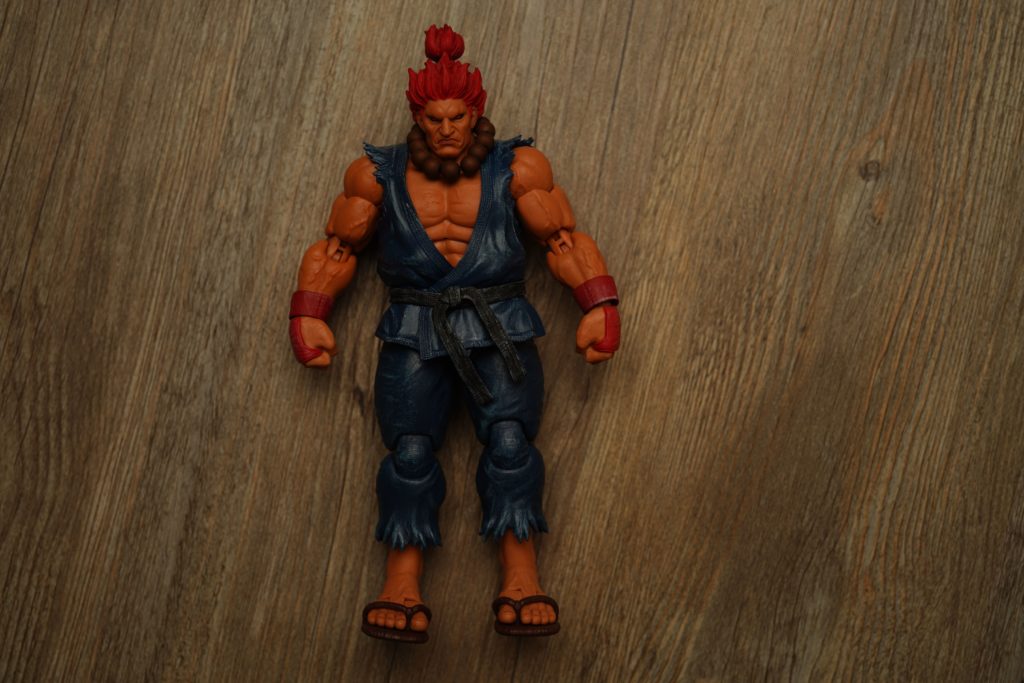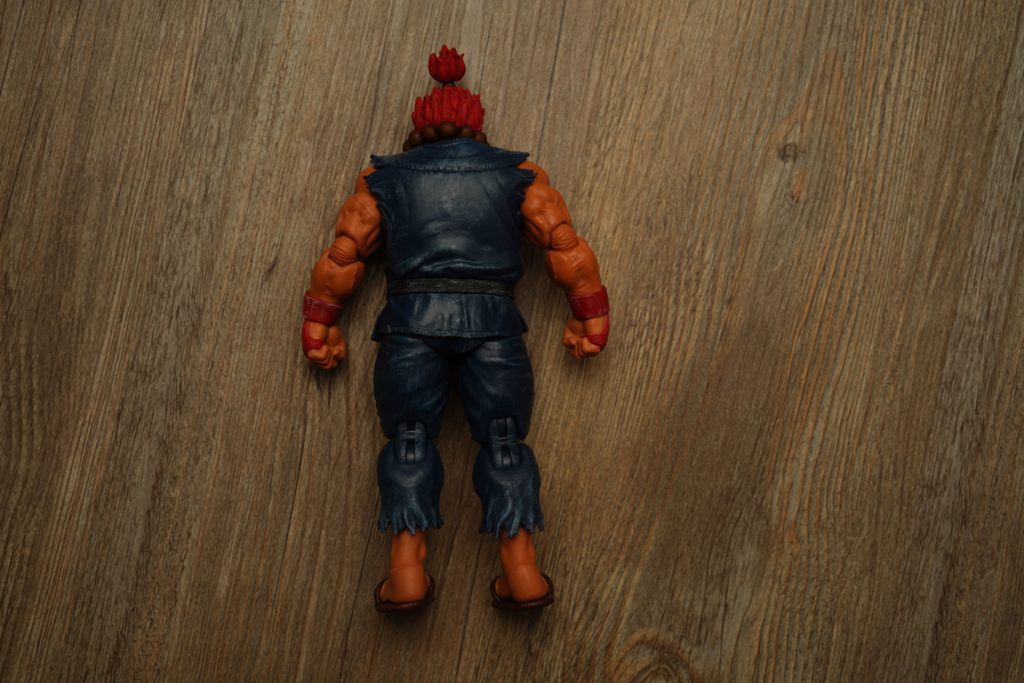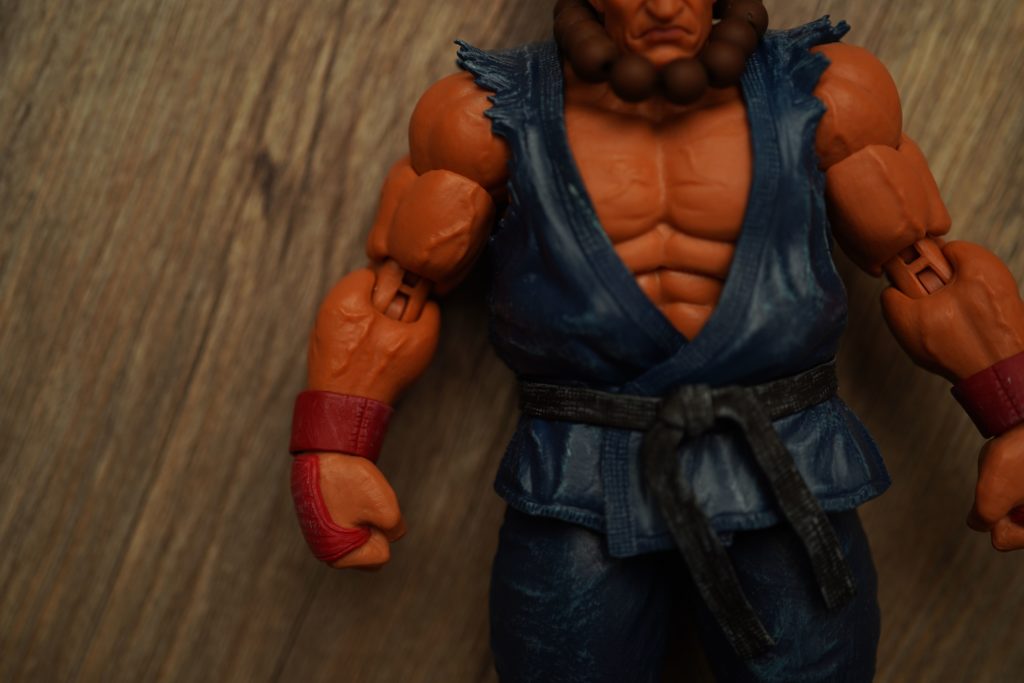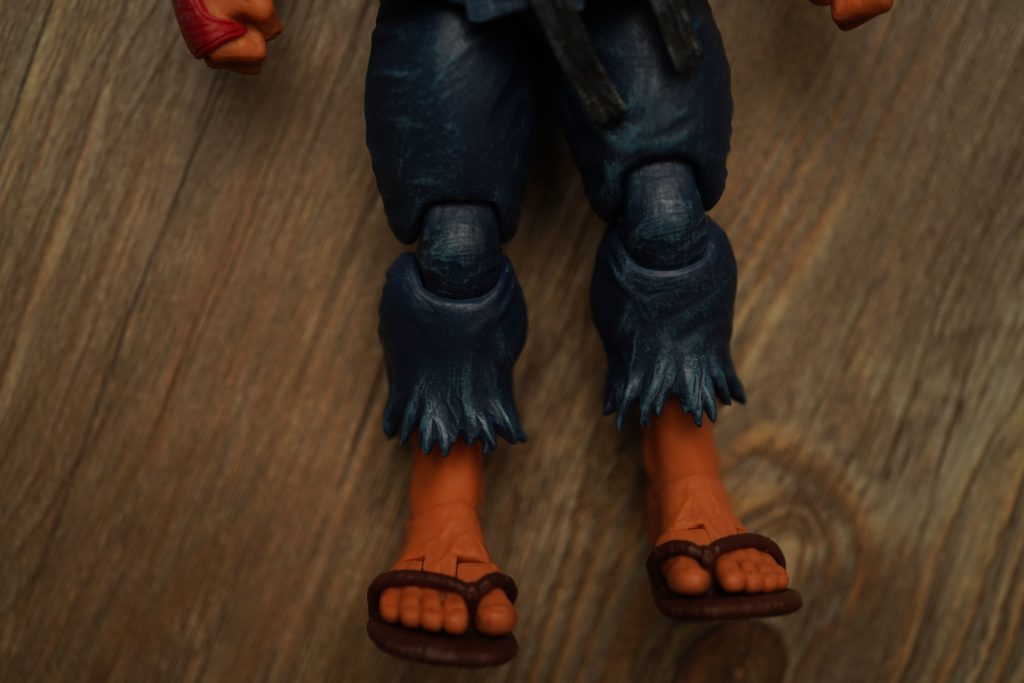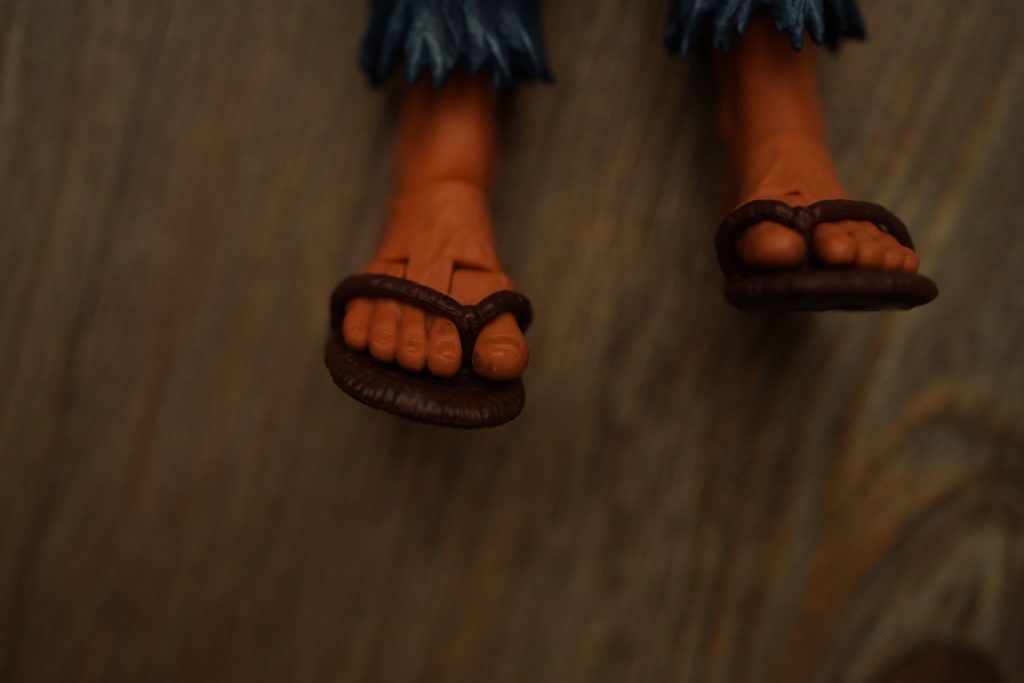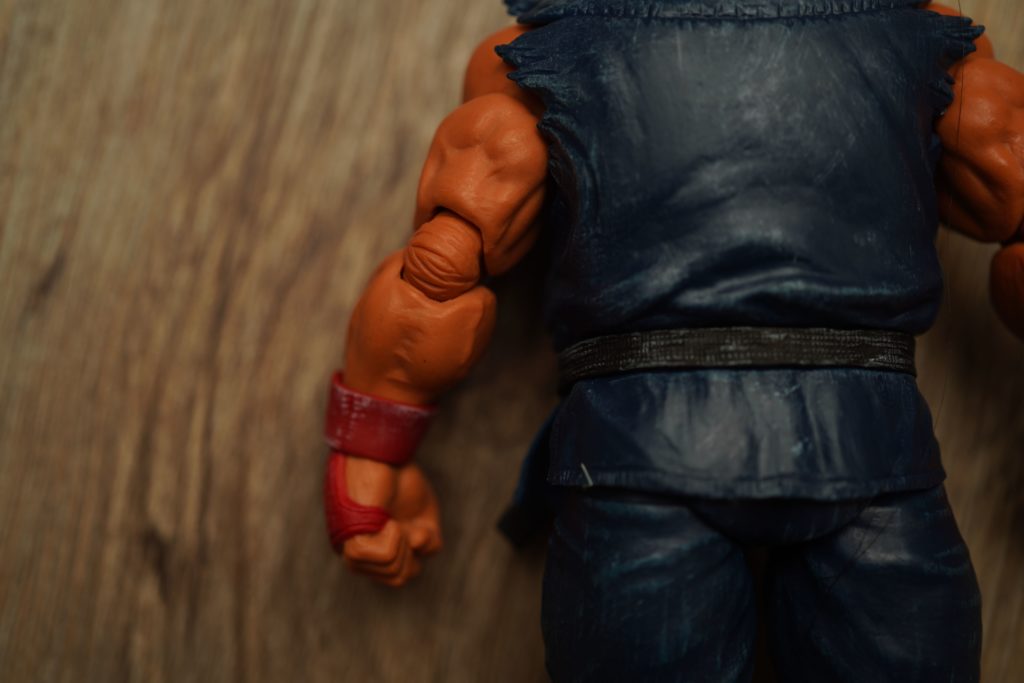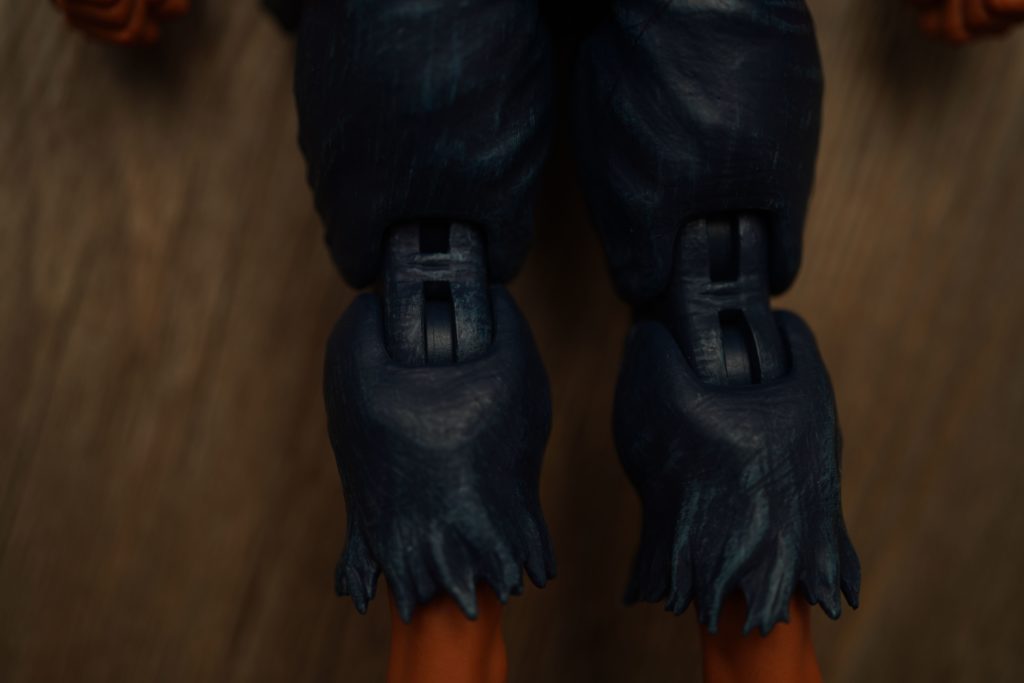 My only concern would just be that the joints may seem to be very big – the proportion to it's body built is quite off. I hope that they could've done a more seamless execution for this.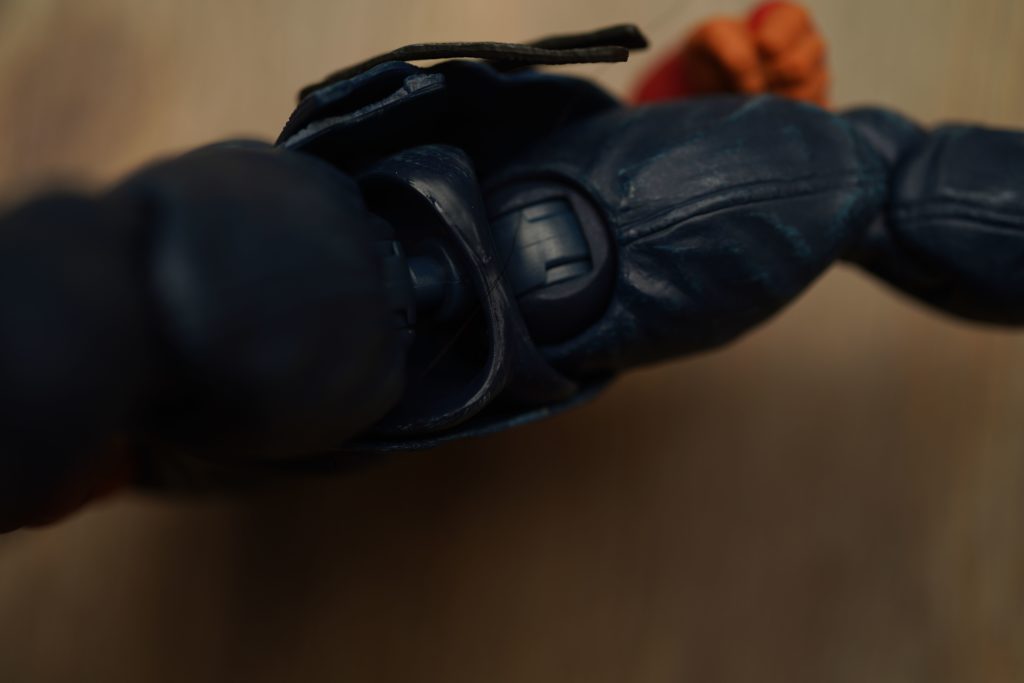 The huge improvement point would be the articulation and joints located at the groins. They've done an amazing improvement compared to the Ryu and M. Bison figure from before.
Here's a photo reference from their legs and groin articulation before. You can read more here (Storm Collectibles Ryu and M. Bison review)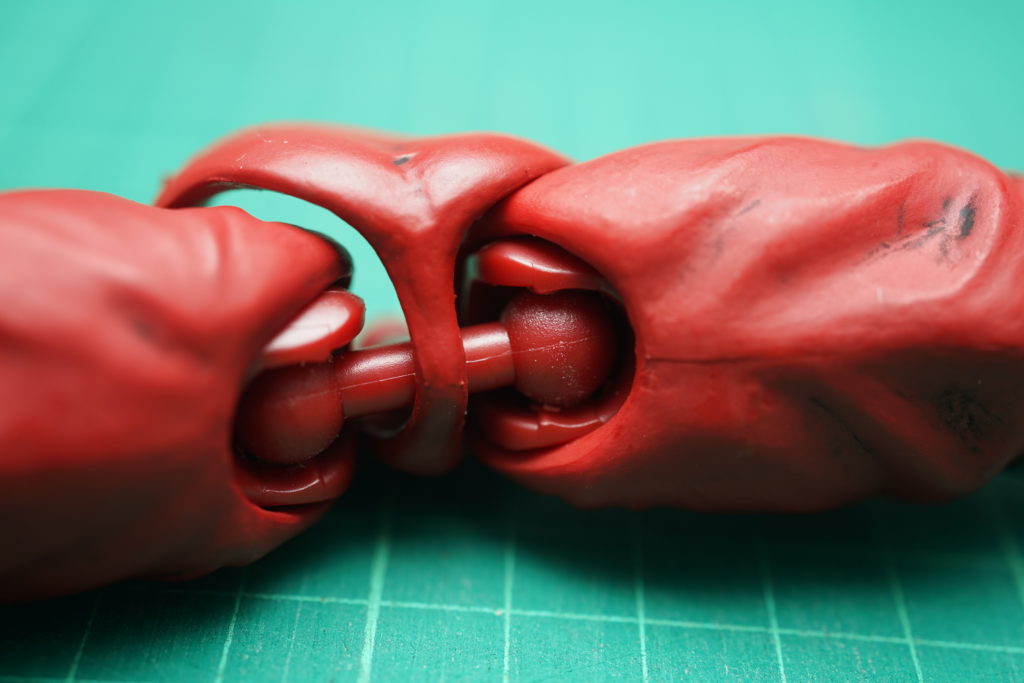 This is what I really liked – good job Storm Collectibles on the improvement!
Figure Details
For the quality and details on paint, I have to commend Storm Collectibles on this. From the start, the production and finish is really remarkable.
If you look at the details of the paint on its head and suit – you'll be amazed on how much effort was put into it.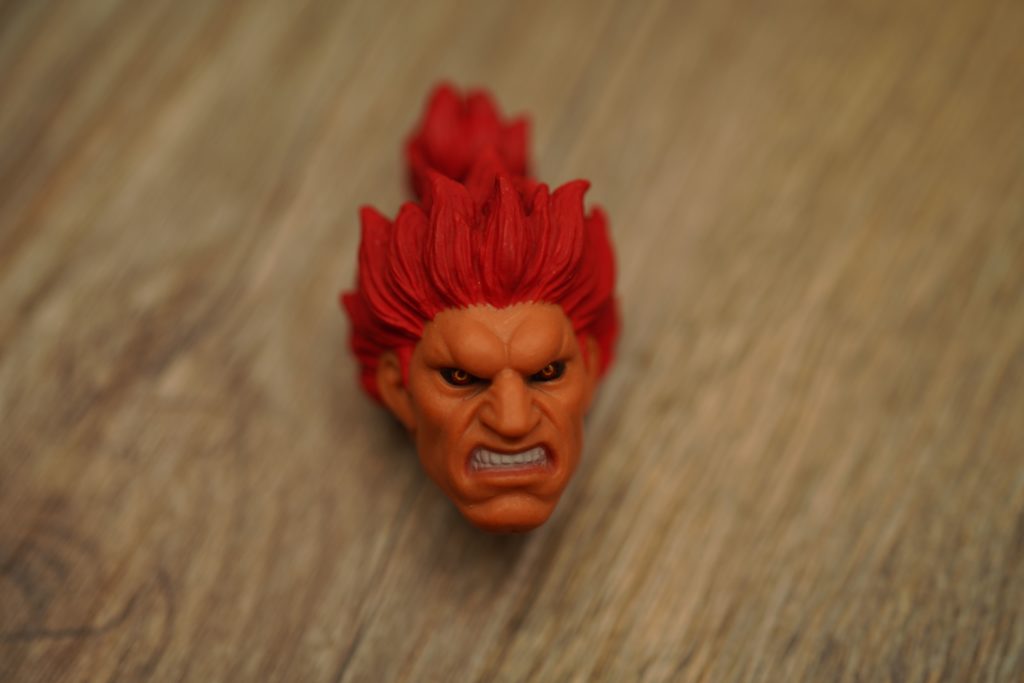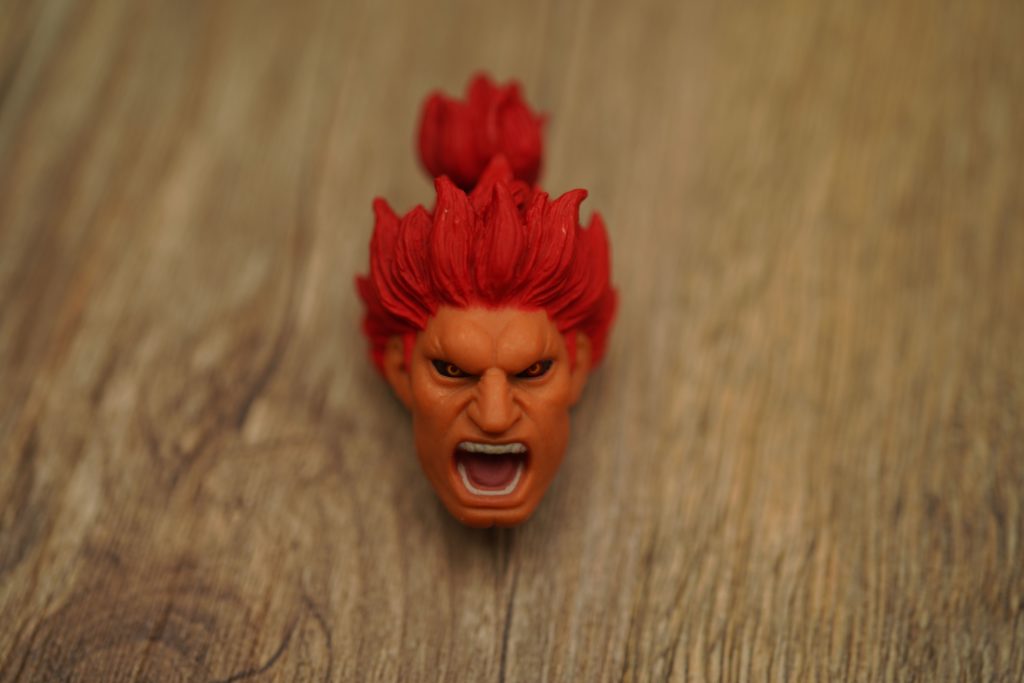 Another cool thing about this figure is that you can actually remove the suit to either make it topless or replace it with the other suit alternative. Either way, you can never go wrong with it.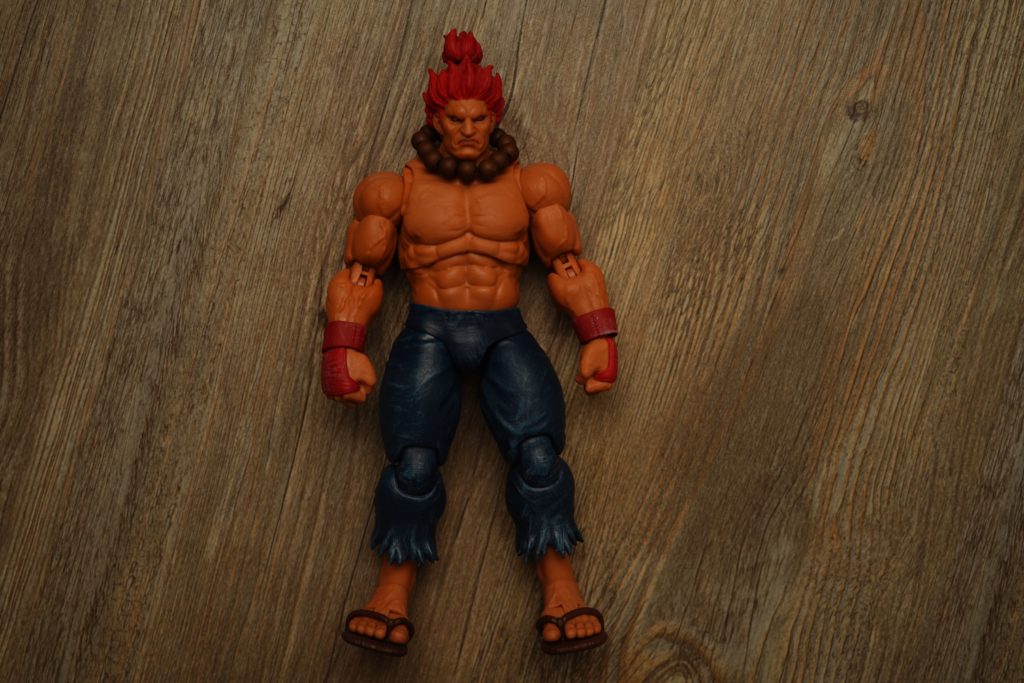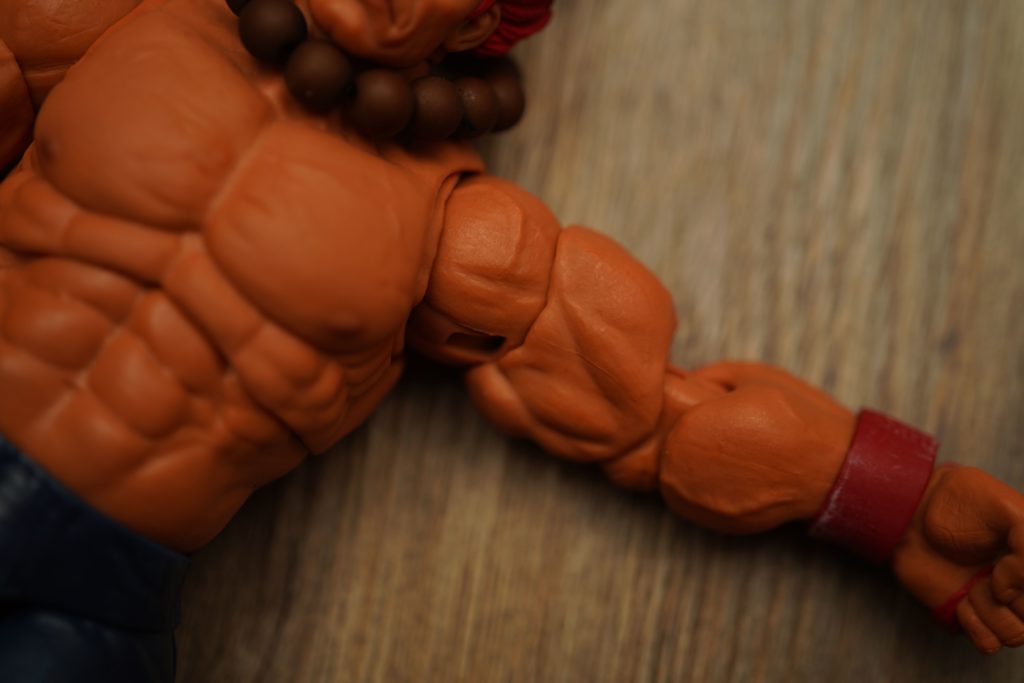 You'll also notice that the beads from its neck is made from individual beads sewn together to form a necklace. It's very different from the Figuarts' figure execution.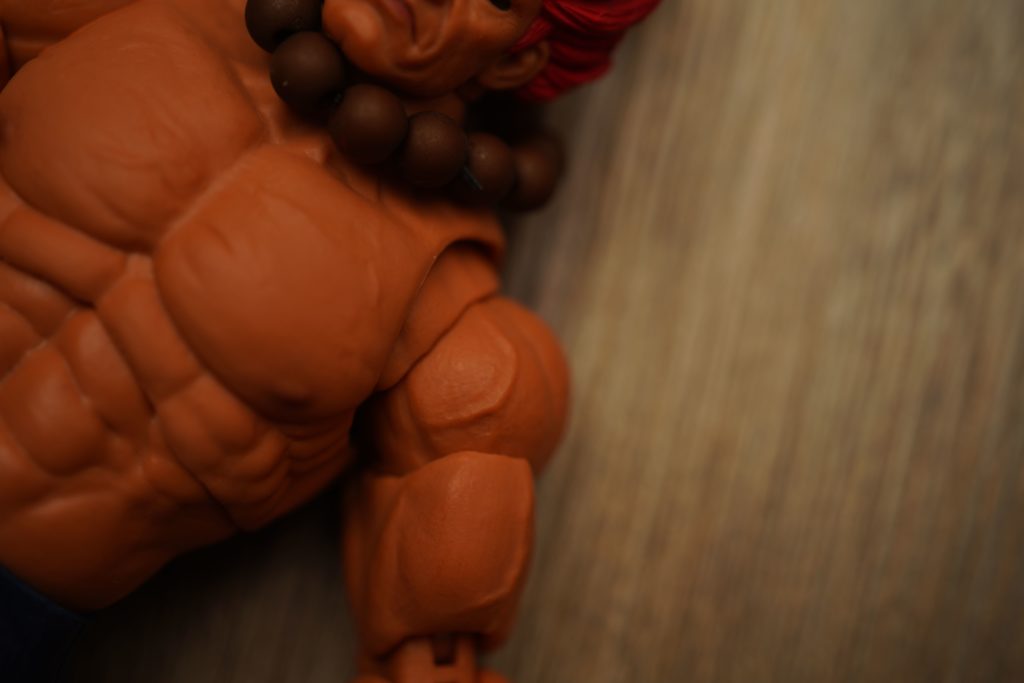 My only complain for this figure is that the pegs for the hands appear to be bigger than the peg provisions. As you can see from the image below. The hand pegs might seem to not fit the wrist part. I think they've done it this was so that there would be lesser chance for the parts for be loose.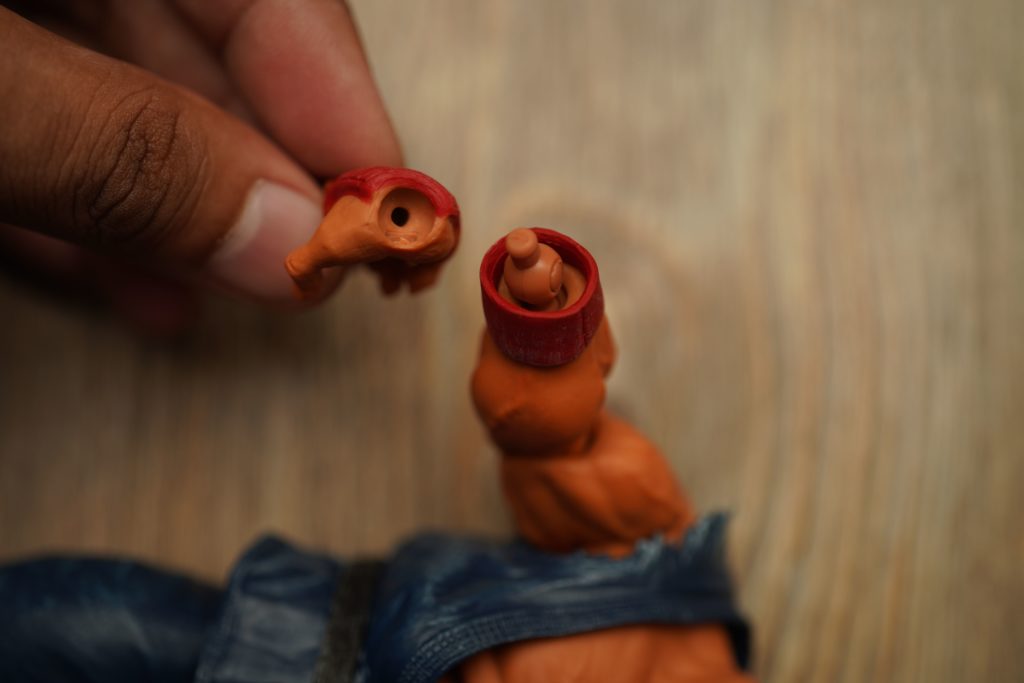 Overall Rating
If Storm Collectibles didn't made an effort to improve its leg and groin joints then I would have to say that you can give this a pass. But since they've done a complete 360º improvement – I really cannot fault them.
I highly recommend this figure especially if you're into the details and premium figure feel. The S.H.Figuarts Akuma figure is a good alternative but this figure really is a better figure out of the two.
To order you own Storm Collectibles Akuma Nostalgia figure, do visit any Greattoys Online or you may check out their website or Facebook page!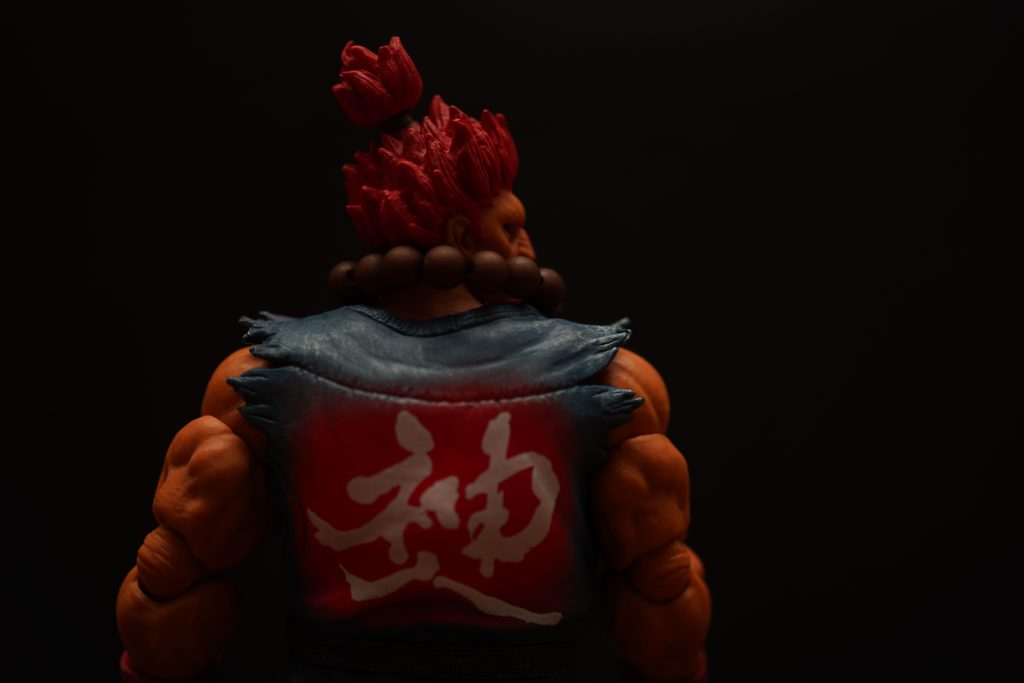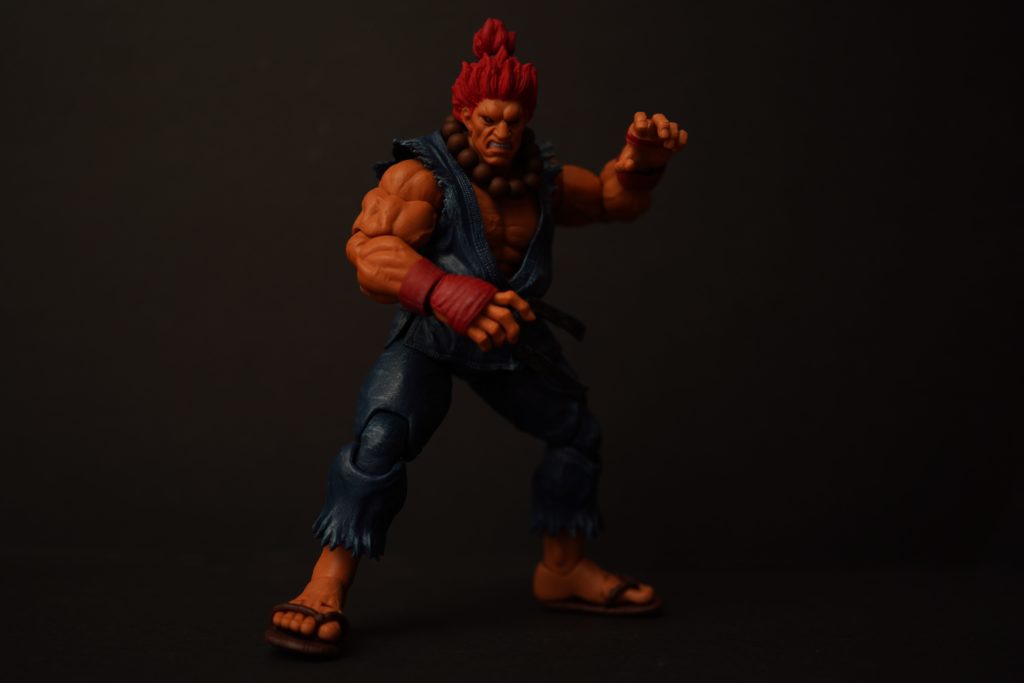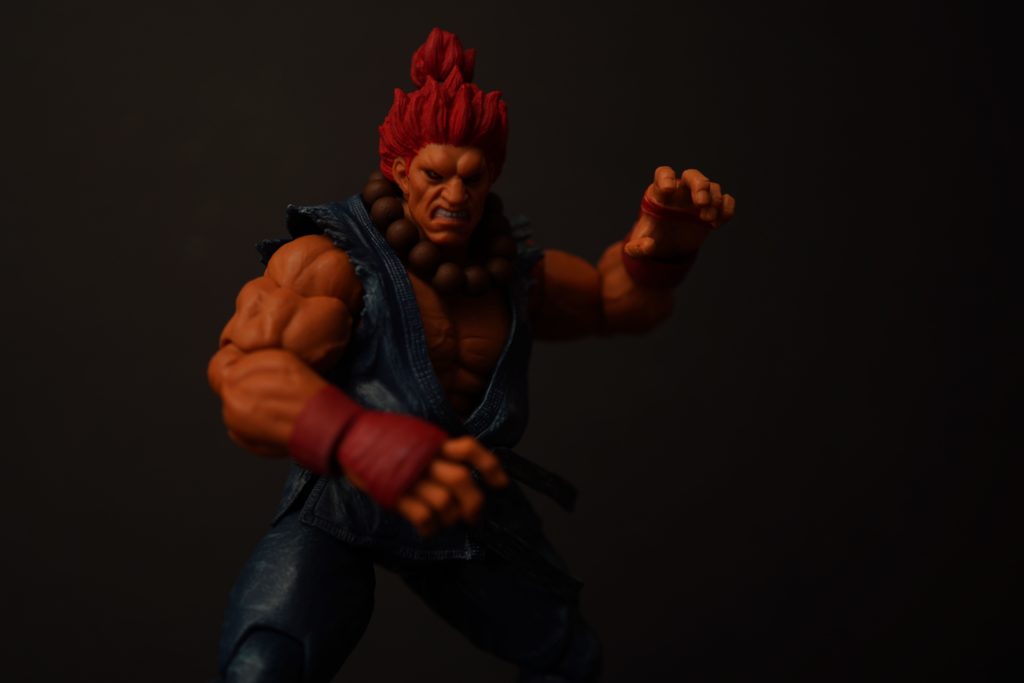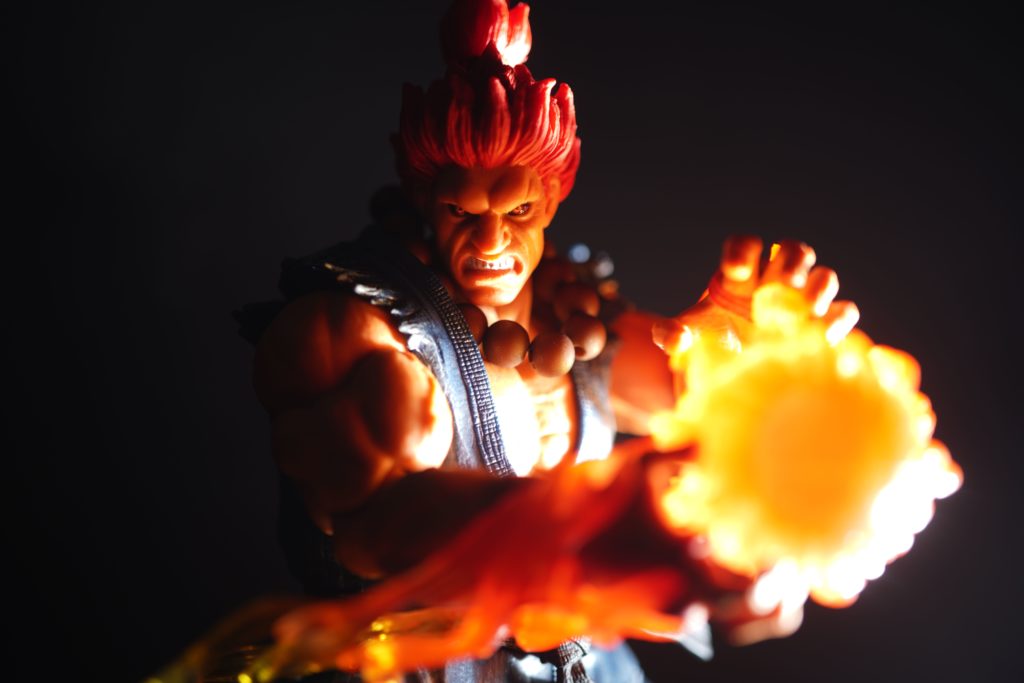 -jvr