It has been a while since my last toy review post and I have to say I have a lot of catching up to do. We're now entering our 4th year in this site and what better way to celebrate it by having a new Nendoroid Toy Review!
This figure review is probably one of the most anticipated "hero" figures from the Nenodoroid line ever since they've decided to add Flash in the DC Nendoroid releases. I'm talking about the Atlantean hero – Aquaman.
I got this figure directly from Amiami.com and I have to say I'm very happy with their service as they've shipped my item in less than a week. Visit Amimi.com to see variety of anime and otaku related action figures and stuff!

If you want to see my reviews for the earlier released DC's Justice League Nendoroid figures, you may check our the links from below!
Now it's time for our Aquaman Nendoroid figure review!
Box Design
I've said it many times, the only way to guarantee that your figures are authentic is to be very vigilant in certain stickers and seals. The Goodsmile Company has their trademark sealing seals – always be on the look out for that – check the quality of course!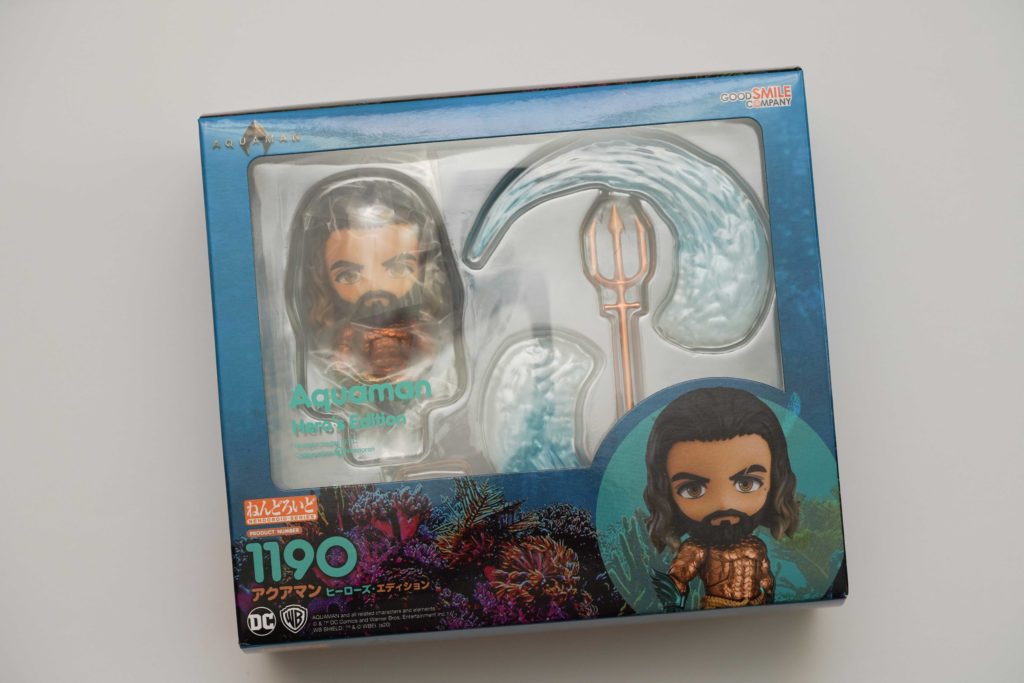 The box design give you the feel that Aquaman is really part of, if not the King, of the entire ocean or sea. The color tones give you a feel that it really fits the character. There are also elements from the live action movie where this figure drew its inspiration for design.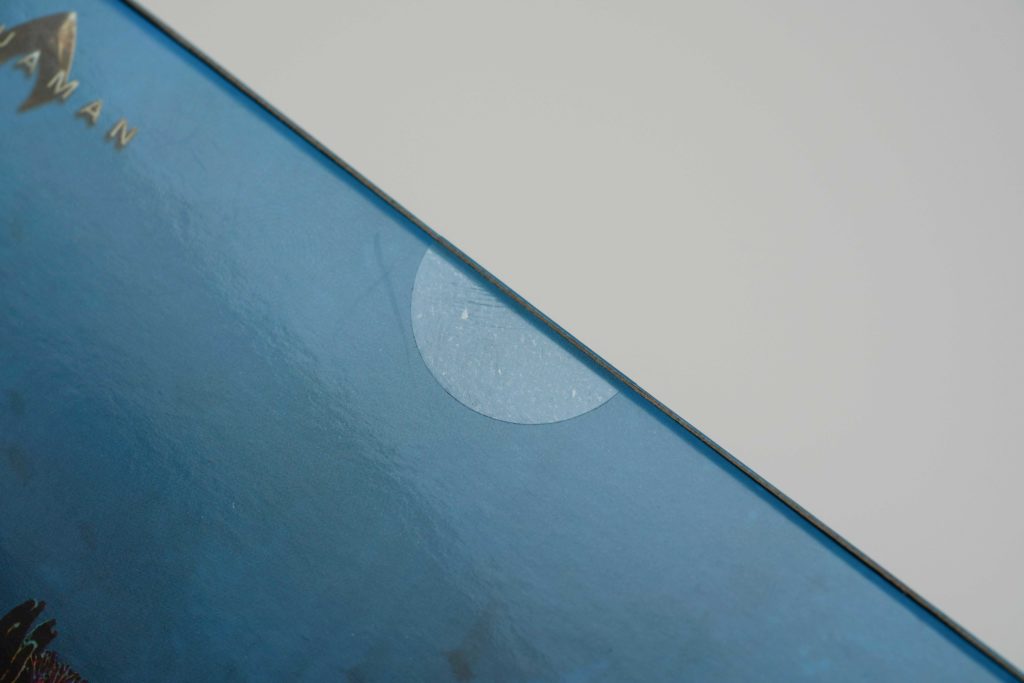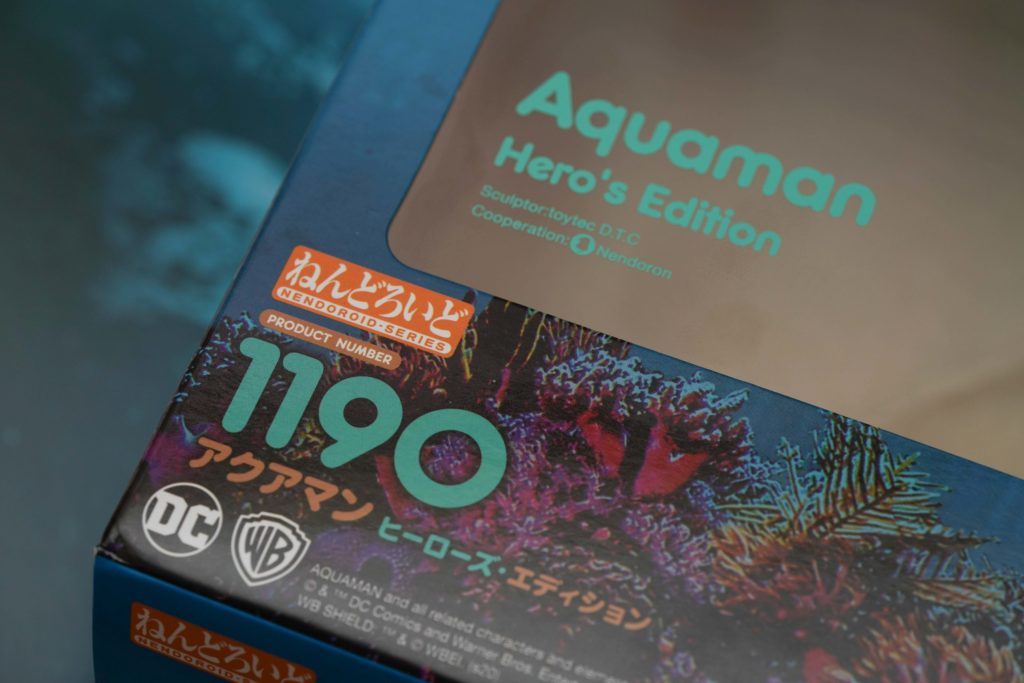 The box is quite bigger in size mainly because of the effect that is included in this set.
First Thoughts
I was kind of skeptic in knowing that they've used the "Aquaman" movie suit rather than the Justice League one. Regardless of the suit, the figure itself feels solid and very much worth it. I really liked how they managed to insert Jason Mamoa's personality somehow with the face plates included.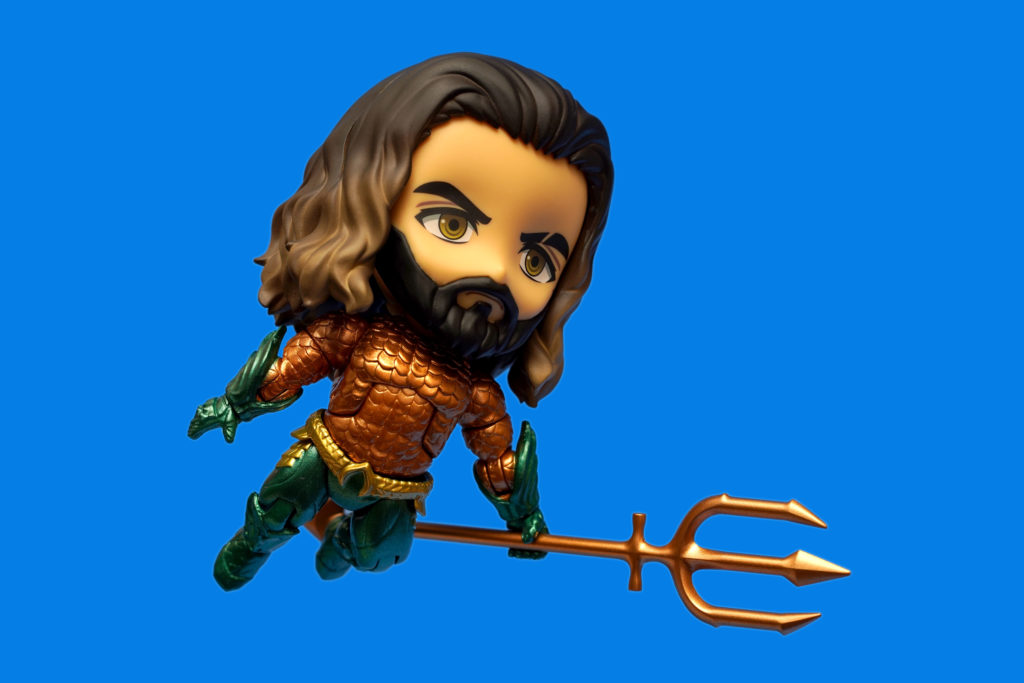 What's Inside the Box?
The set includes a few accessories despite the box size but somehow these are the only accessories that you'll need. The set includes interchangeable hands, a smiling face plate, a trident, water effects and the standard based and figure stand.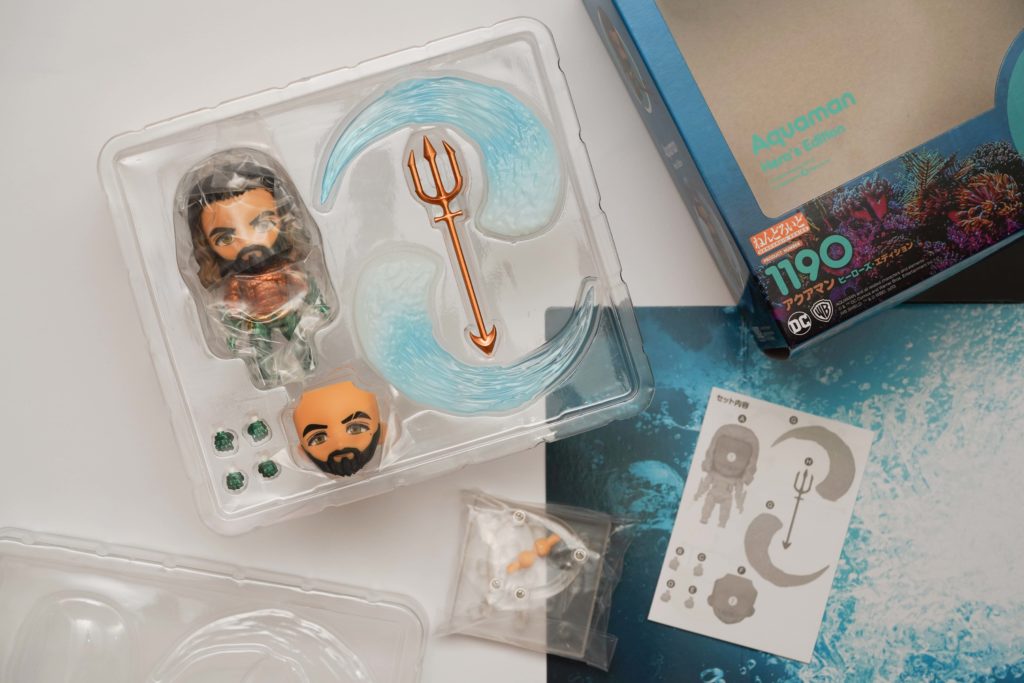 Somehow, if you look inside the box itself – the background seems to be usable for photo purposes as they've included a water effect print – this, I think, was added so that you can create more photo possibilities with the figure.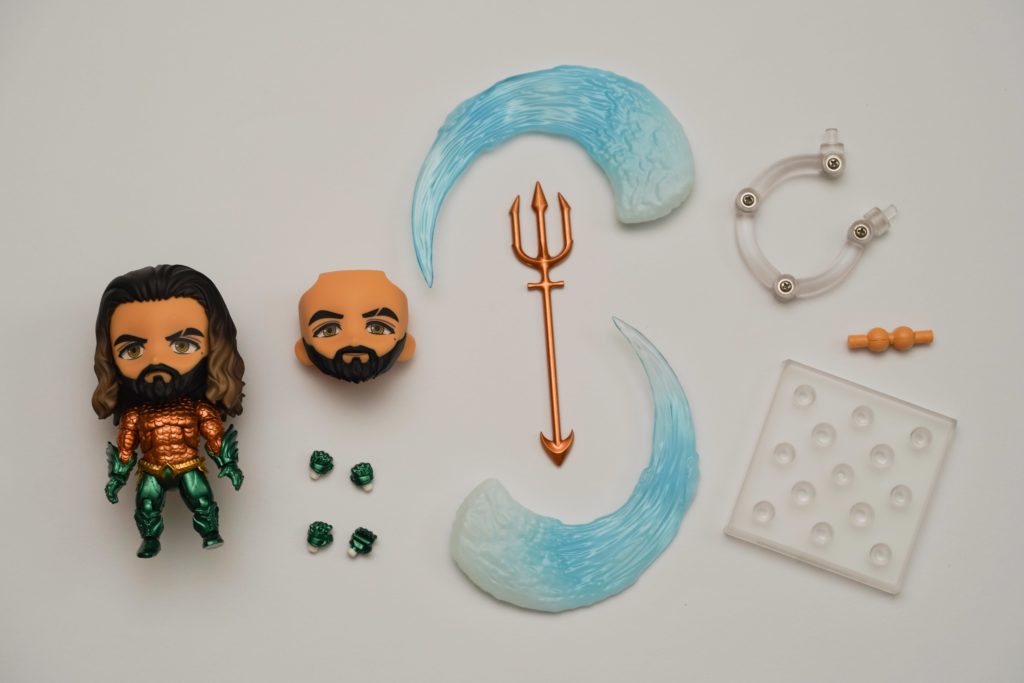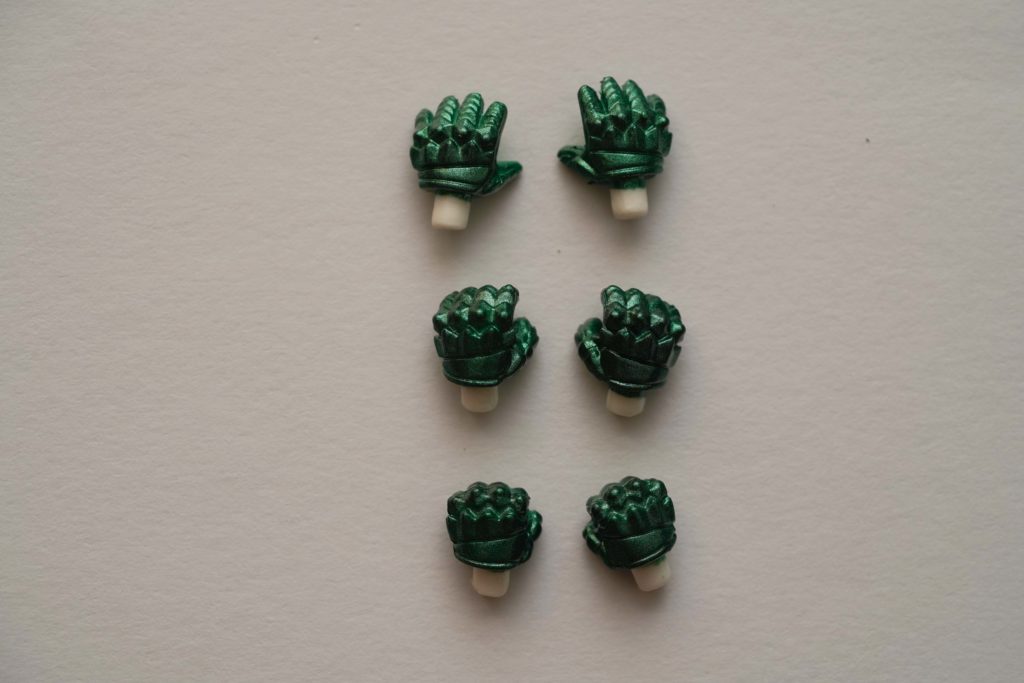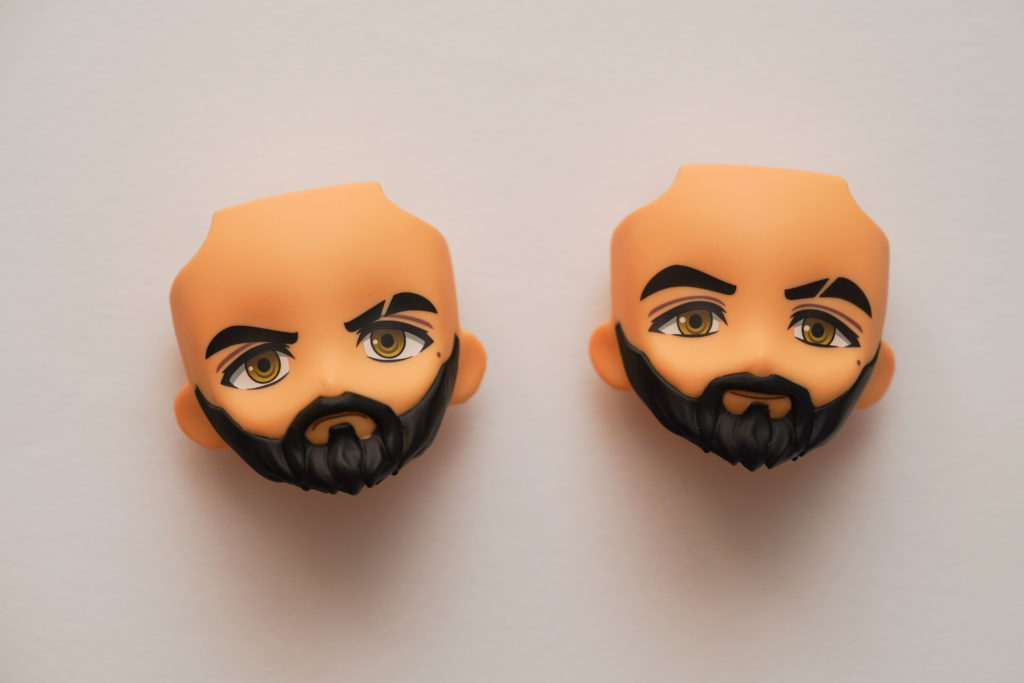 Figure Articulation and Details
The figure has a new form of articulation that is not present in the earlier releases (Justice League Nendoroid figures). Aquaman can now do ab crunches as opposed to it being detachable from the older design. The good this about this is that the upper part of the figure – which has the heavier part – can be supported fully by a more stable body base.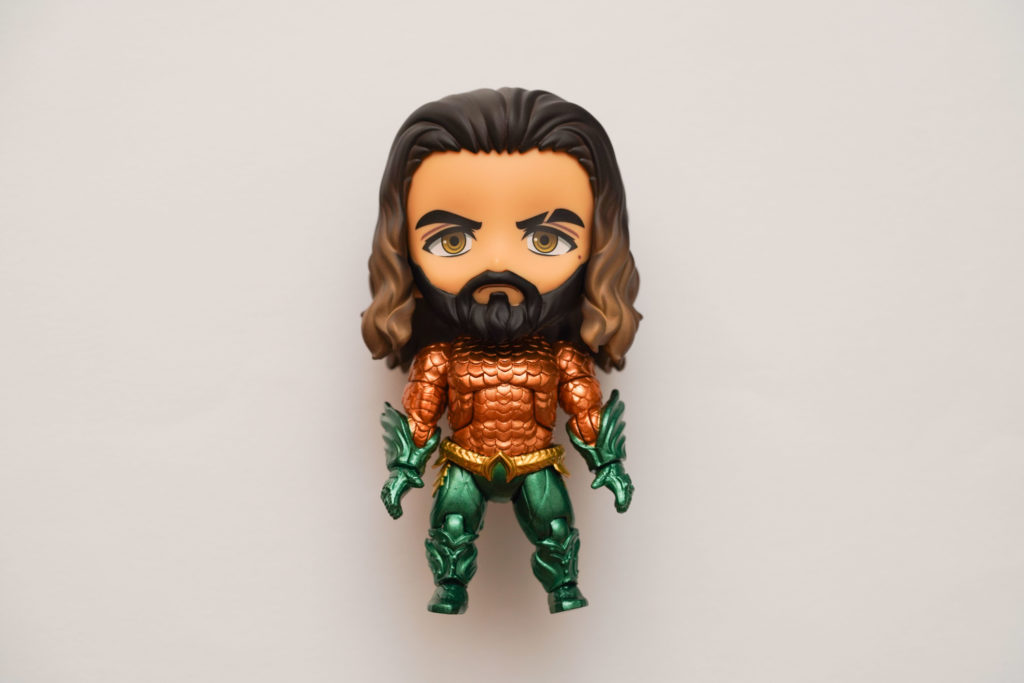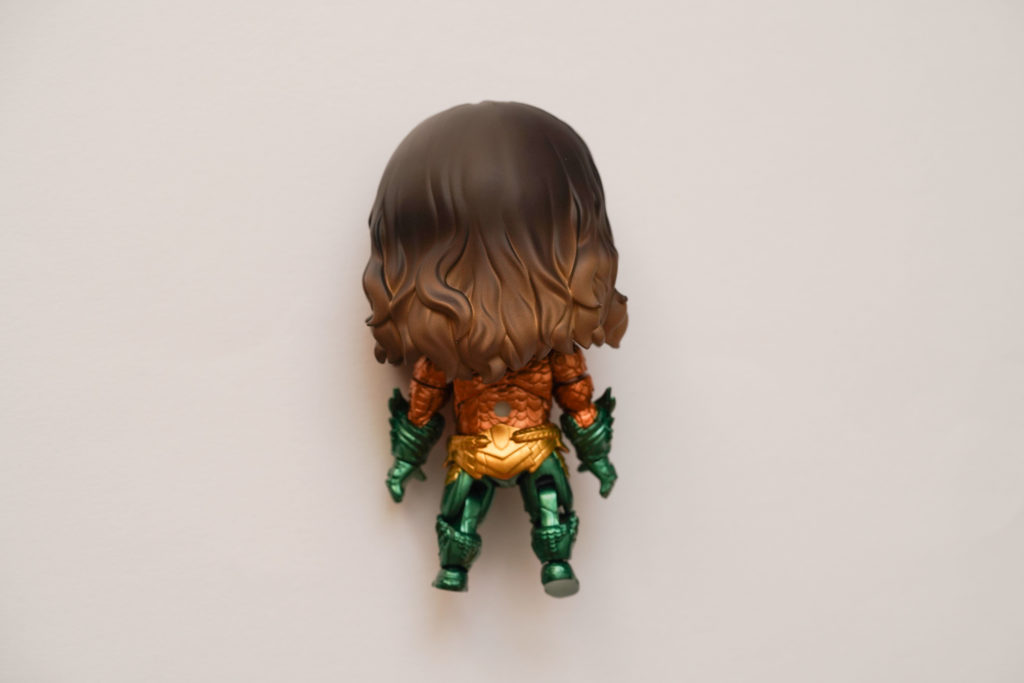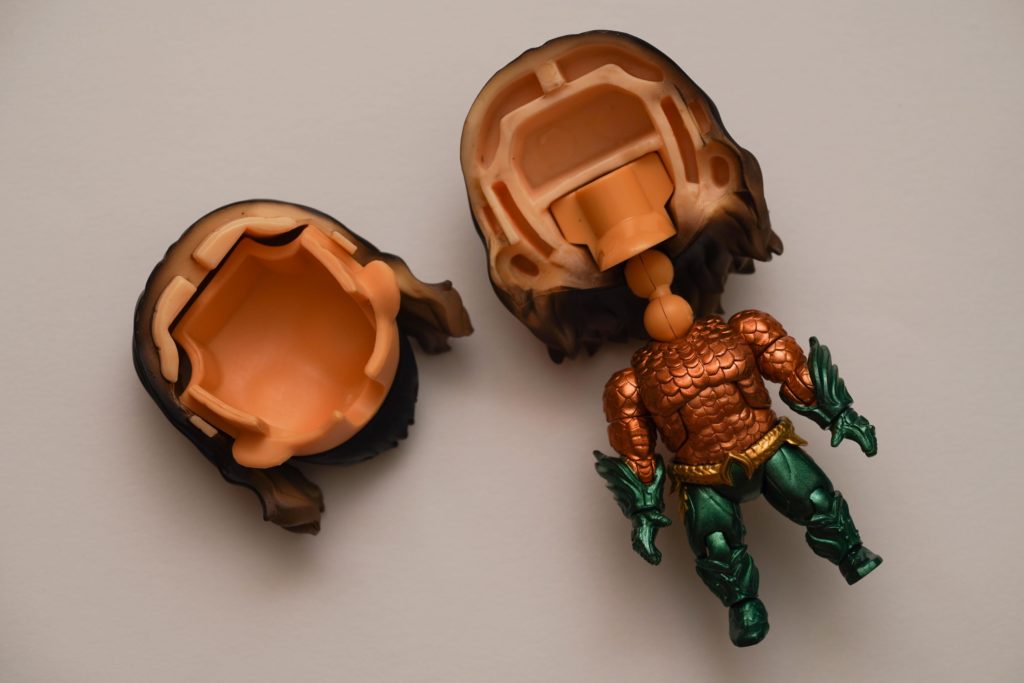 The arms also has articulation points and you can easily change the hands based on what interchangeable hands you want to you. My only qualm about the articulation would probably be the foot ball joint. This has been my problem for most of my Justice League Nendoroid figures as it falls off easily. I hope that The Goodsmile Company can improve on this feature.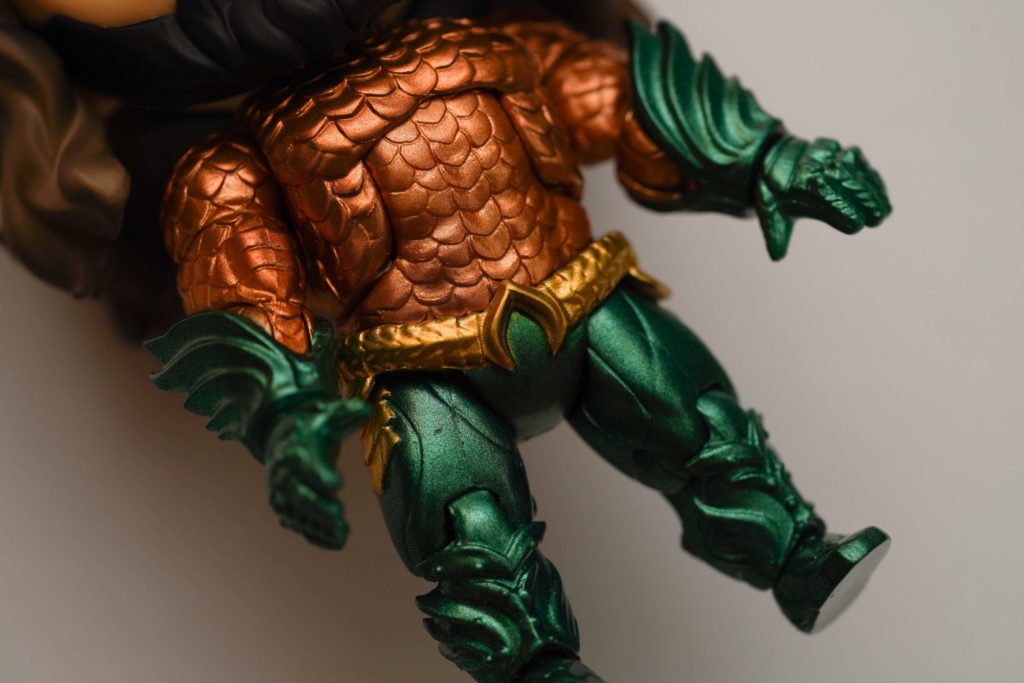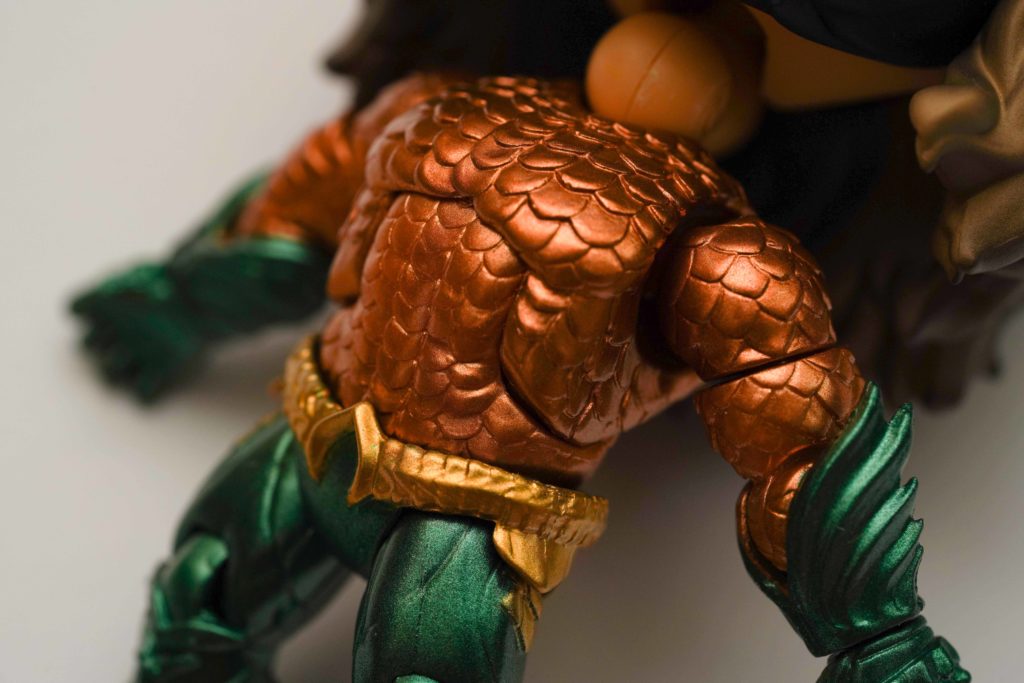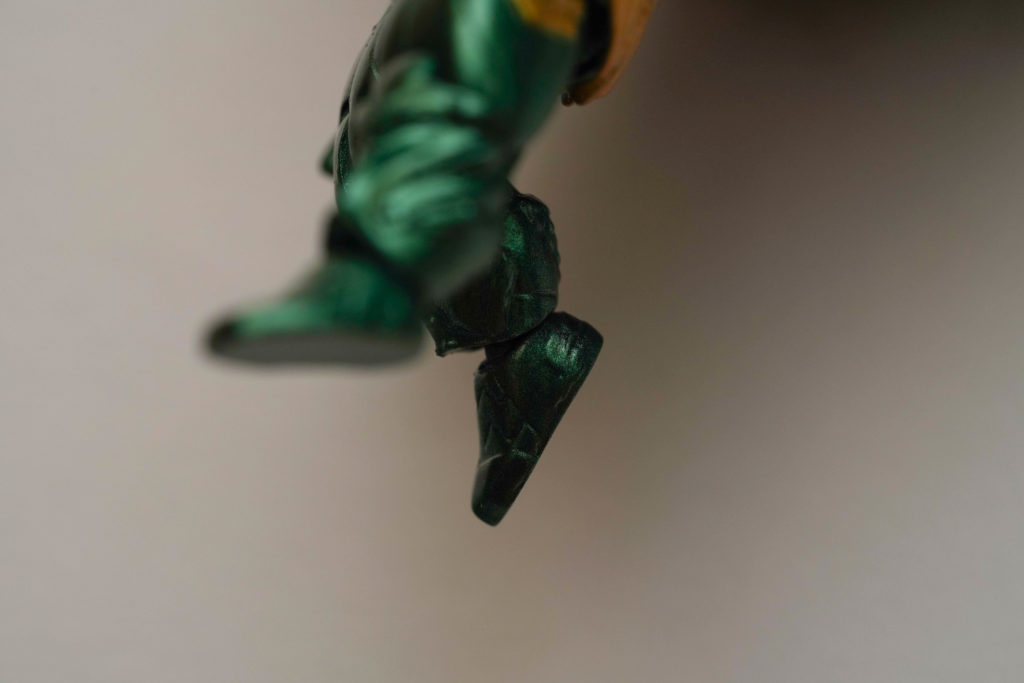 Another thing to note is that the neck joint is somehow different as it has a double ball joint feature. This is done to create more articulation especially if you're trying to tilt his head up as if he was swimming. A very clever addition from The Goodsmile Company!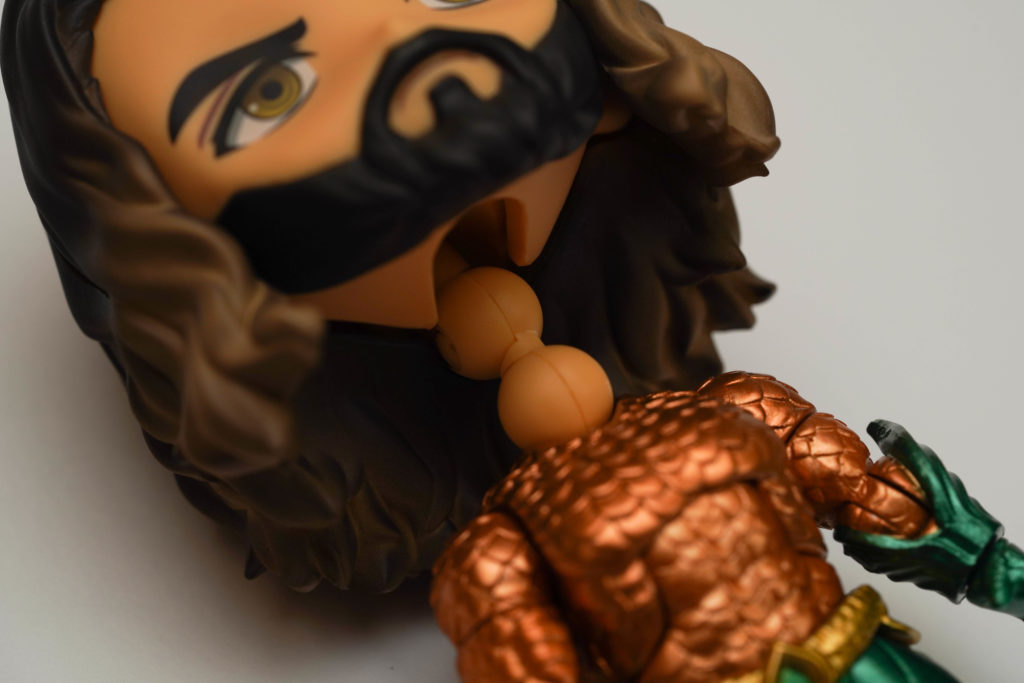 The paint apps for this figure is impeccable! I really liked how they finished everything off with a metallic coating which makes the suit very movie accurate. Although, when you pose him with the rest of the figures – he would tend to standout because of the certain paint gloss. Superman's suit is the same by the color tones are on the darker side unlike Aquaman's golden suit.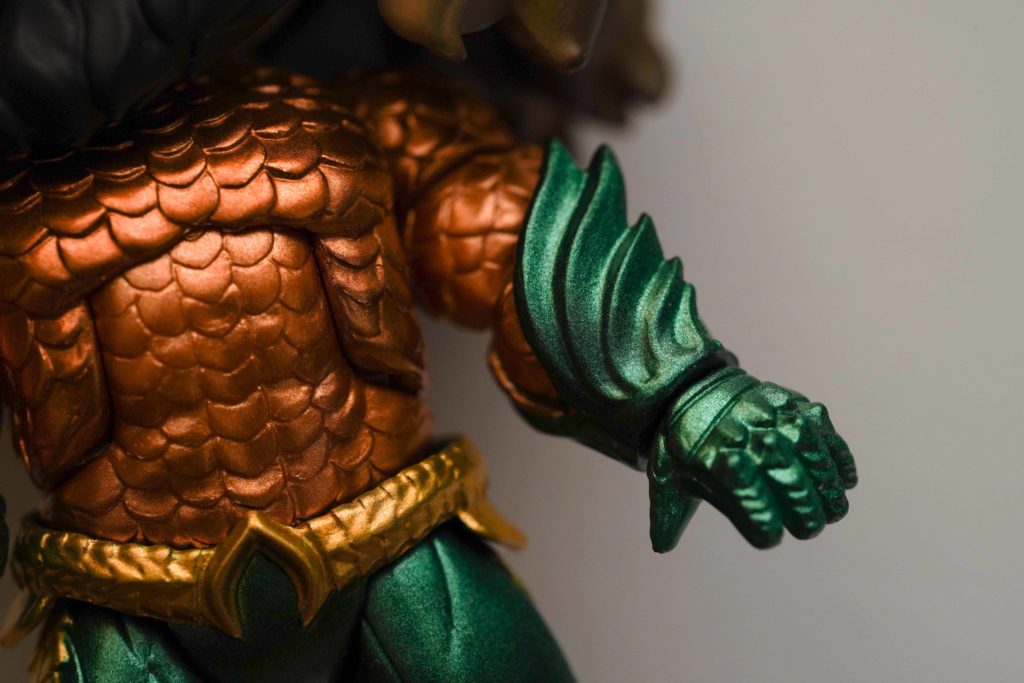 The inclusion of Jason Mamoa's mole is one of the small details that they didn't forget to add.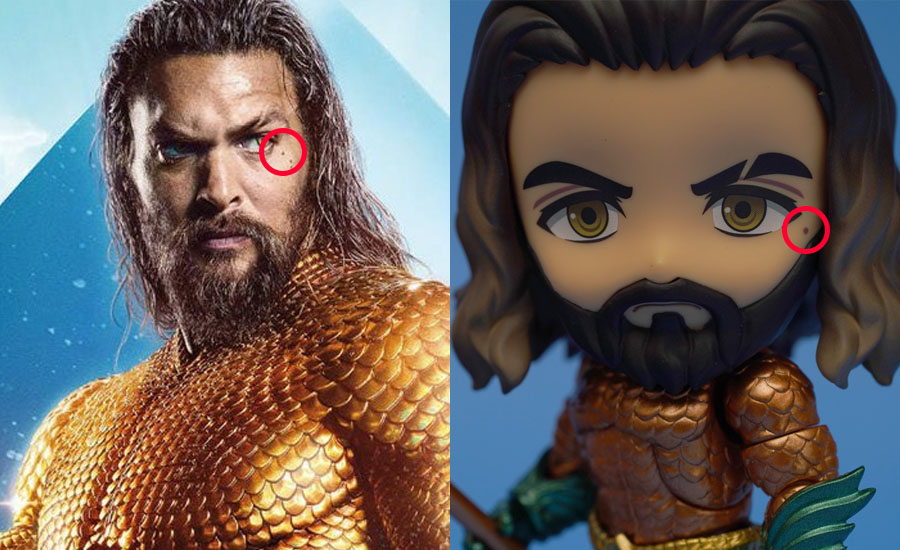 Overall Rating
I think my preview pretty much sums up my rating for this figure – of course I give it a highly recommended to get rating! We are all just now waiting for Cyborg aren't we? I hope The Goodsmile Company is reading this review.
See how excited I am with this figure with some of my photos below!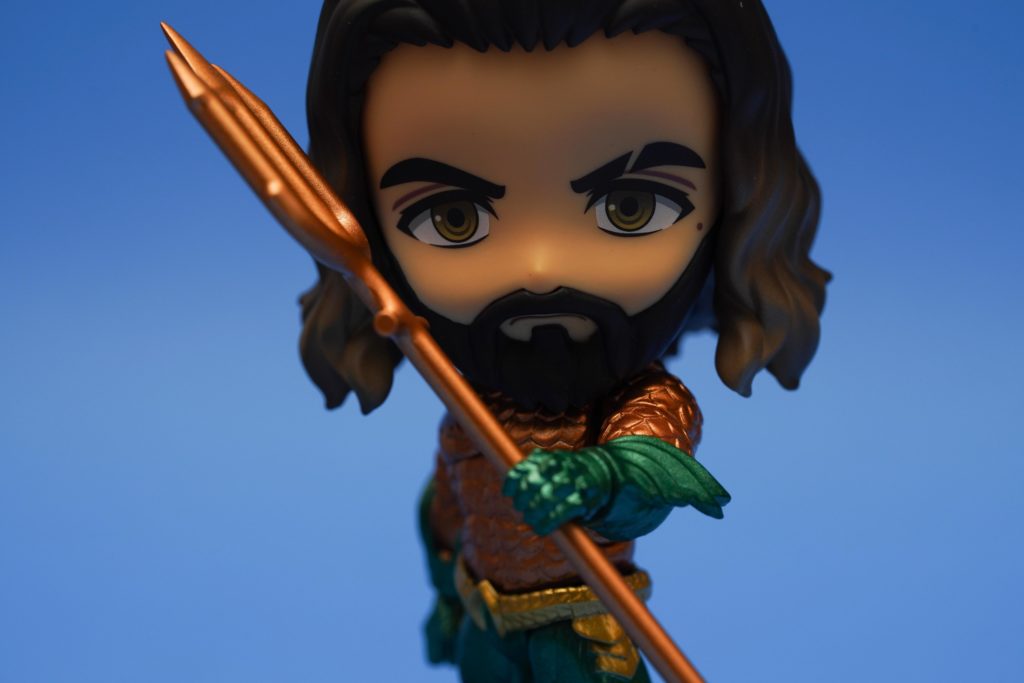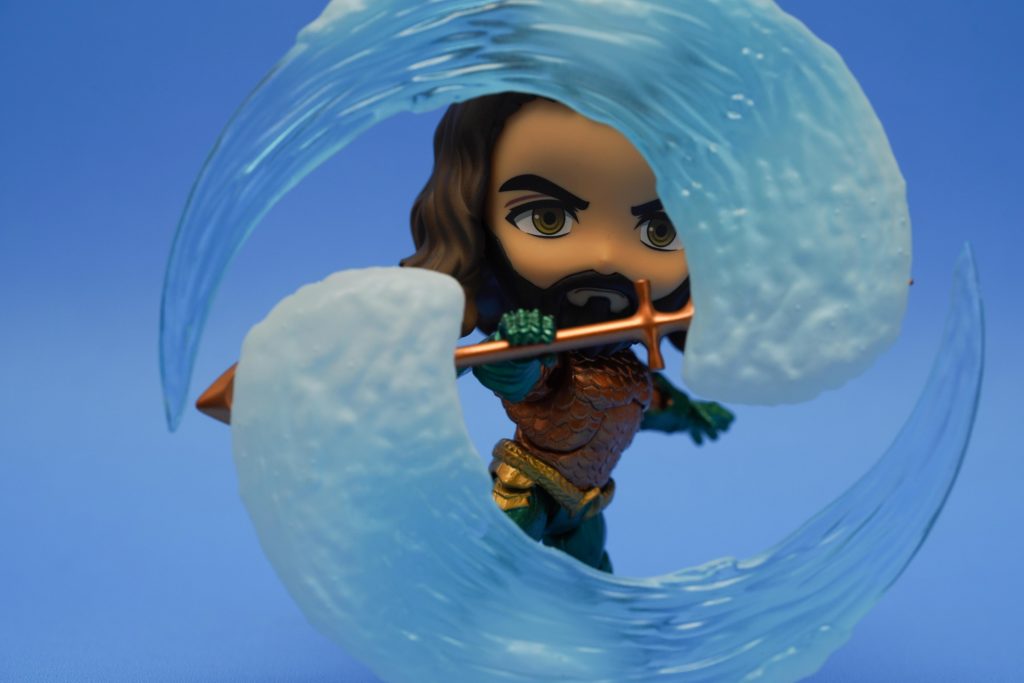 This smirk is very "Jason Mamoa" like.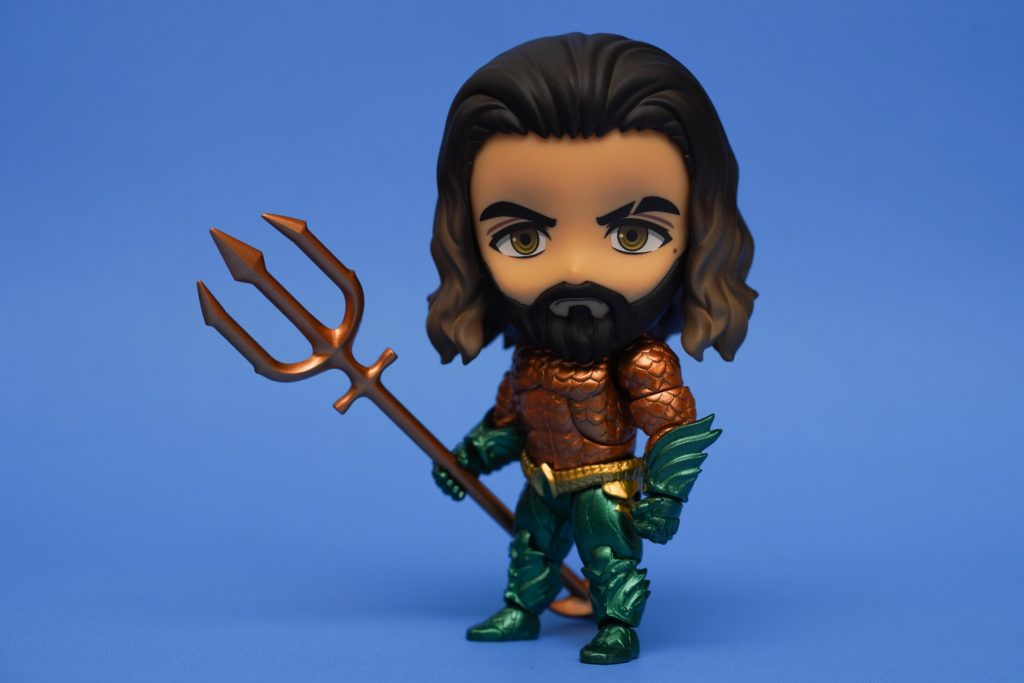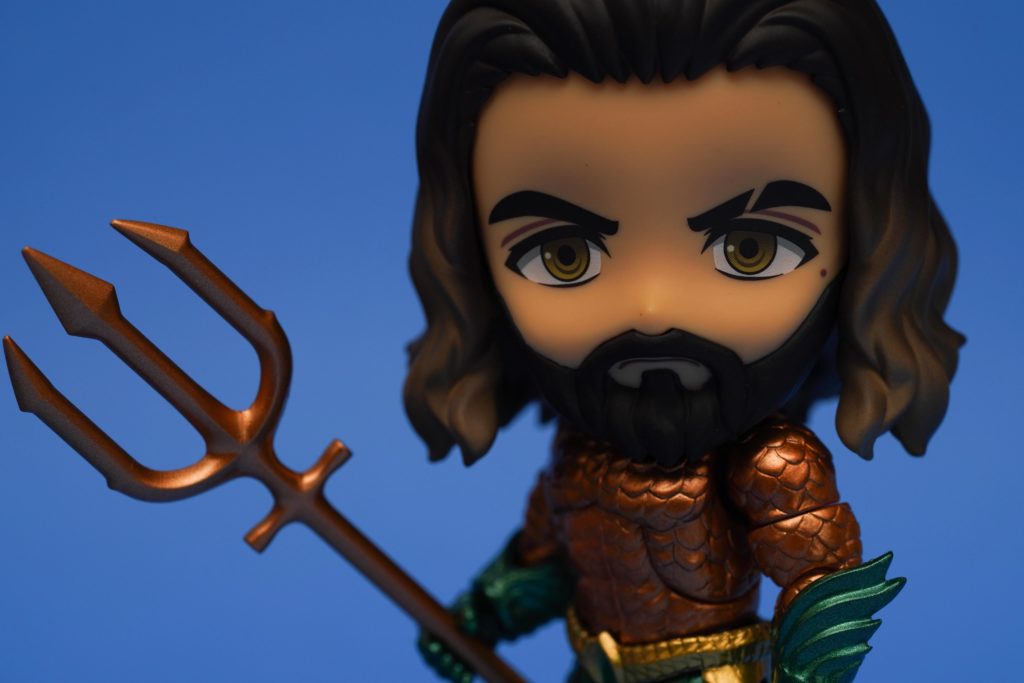 If you have issues on your figma or Nendoroid figures, you may directly fill out the form in their product inquiry page or you may visit their website – just make sure that your figures are bought from legitimate and accredited vendors by The Good Smile Company.