Blanka is one of the original playable characters from the Street Fighter II arcade game. He is one of the most popular characters from the Street Fighter franchise mainly because his looks and fighting style is very unique. He usually chomps, roll over and electrocutes his opponents.
His back story involves an accident in a plane crash as he was once a human – the accident caused him to mutate to the forme that we know of him today.
Today's review is brought to our friends from GreatToys Online. To see more figures up for sale, you may visit their stores, website and even their social media sites.

If you want to read the earlier releases of the Street Fighter S.H.Figuarts figures, please click the links below!
Box Design
The box design is quite consistent from their very first release of the S.H.Figuarts Street Fighter figure. The size of the box is rather compact – I always thought the box would be bigger because the figure is quite bulky. You always need to make sure that you only buy your figures from authorized retailers – it's better to be always sure that you're getting the genuine product!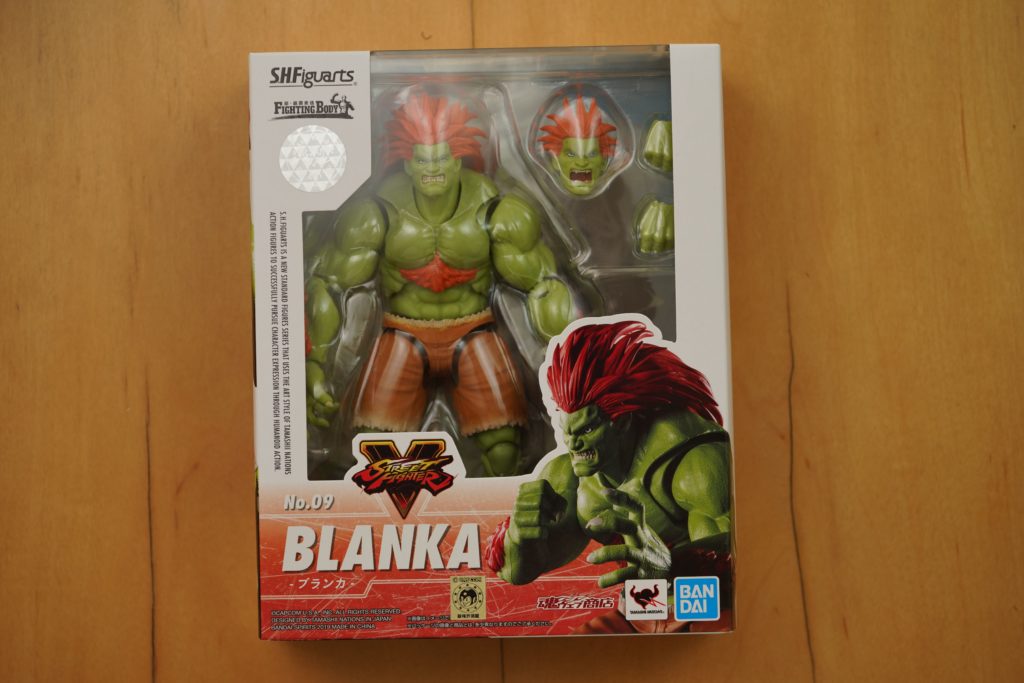 First Thoughts
The figure is solid in appearance although I find that some parts are quite hard to bend because the body is bulky in size. Overall, the figure really resembles an accurate replica of Blanka in the Street Fighter II game.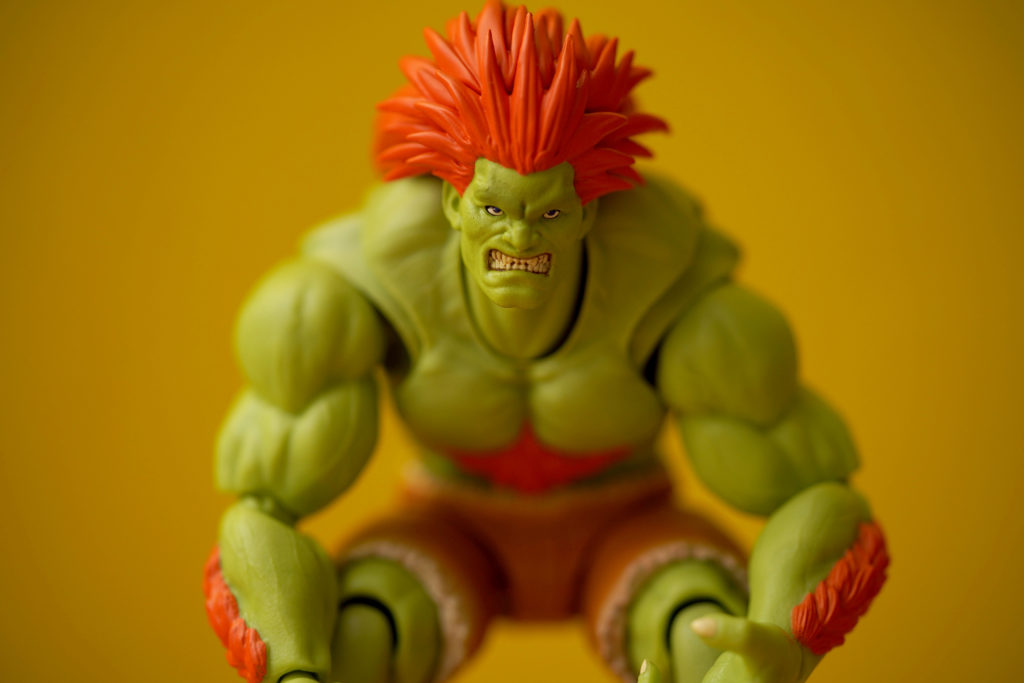 What's Inside the Box?
The box contains the essential interchangeable parts such as an alternative head and closed fists. The set also includes a background from the Street Fighter V game in Brazil. Since we know that he loves electrocuting his opponents, it's only apt that Bandai have included electrocuted x-ray effects of Ryu and Chun-li.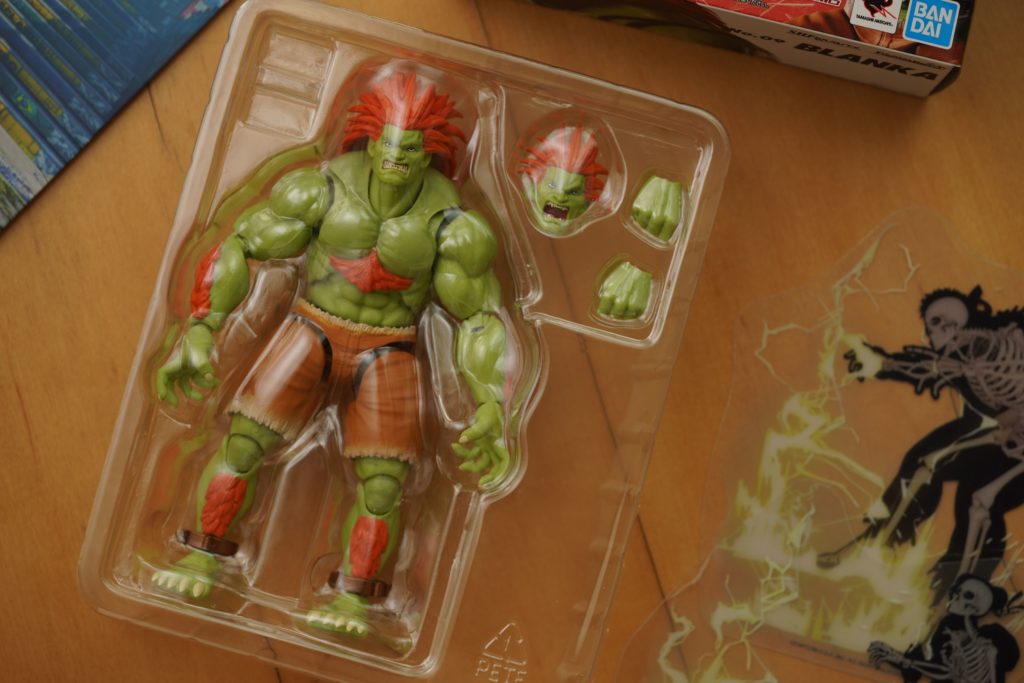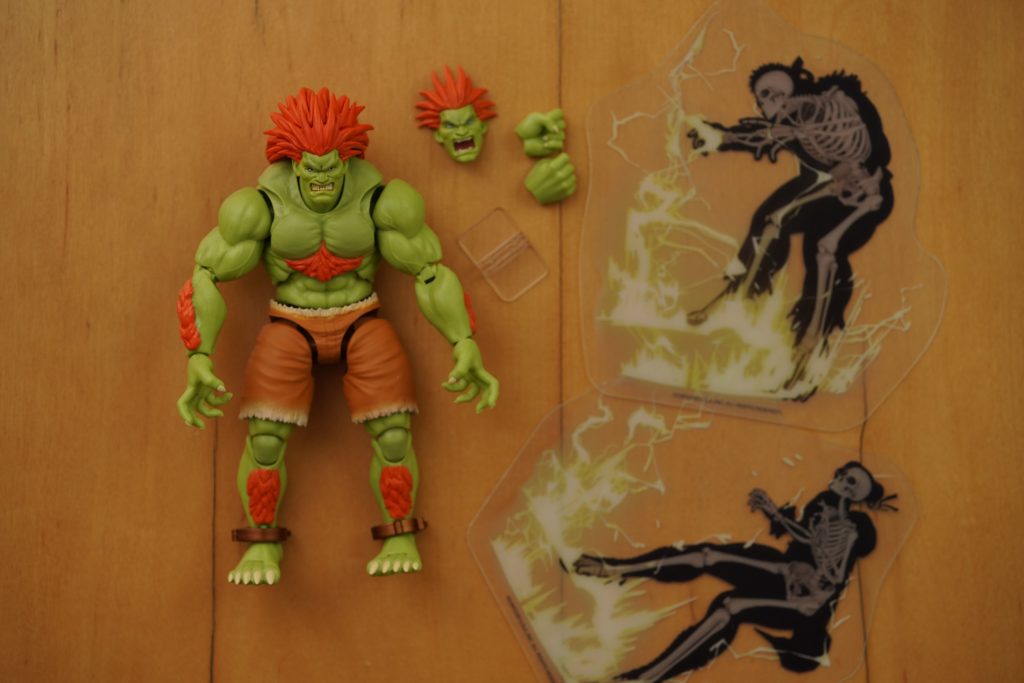 Figure Articulation and Details
The figure is actually from the Street Fighter V game but they chose to produce the nostalgic version of the Blanka we love and know.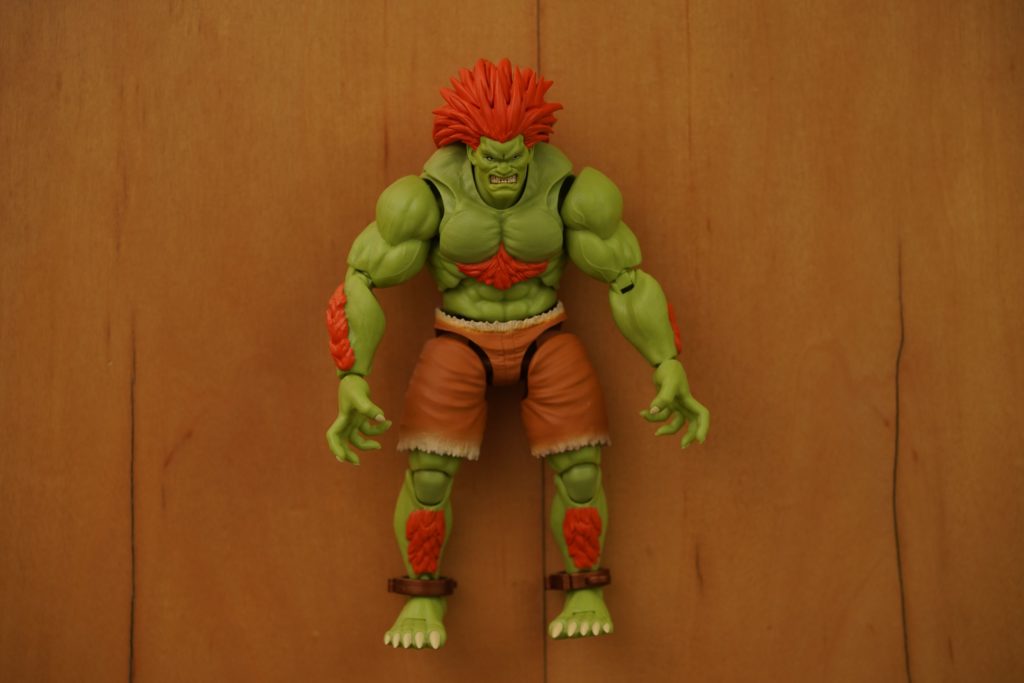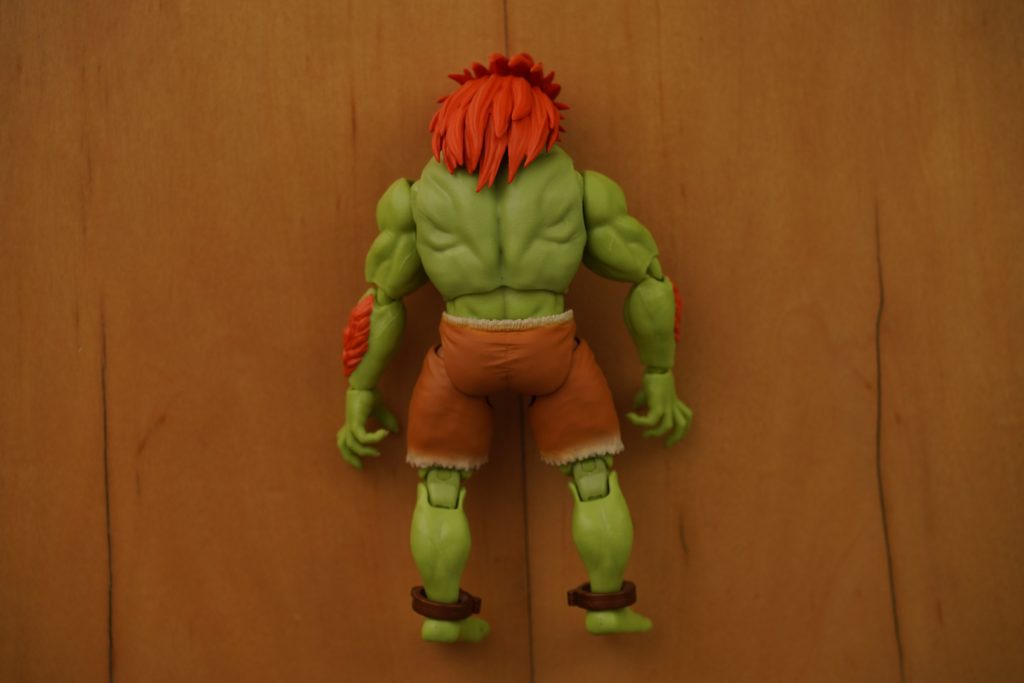 There are many point of articulation in this figure, there are shoulder articulation and ab crunch. The legs are also fully articulated – even the hair has 2 articulation points this is to make more variety when it comes to posing him.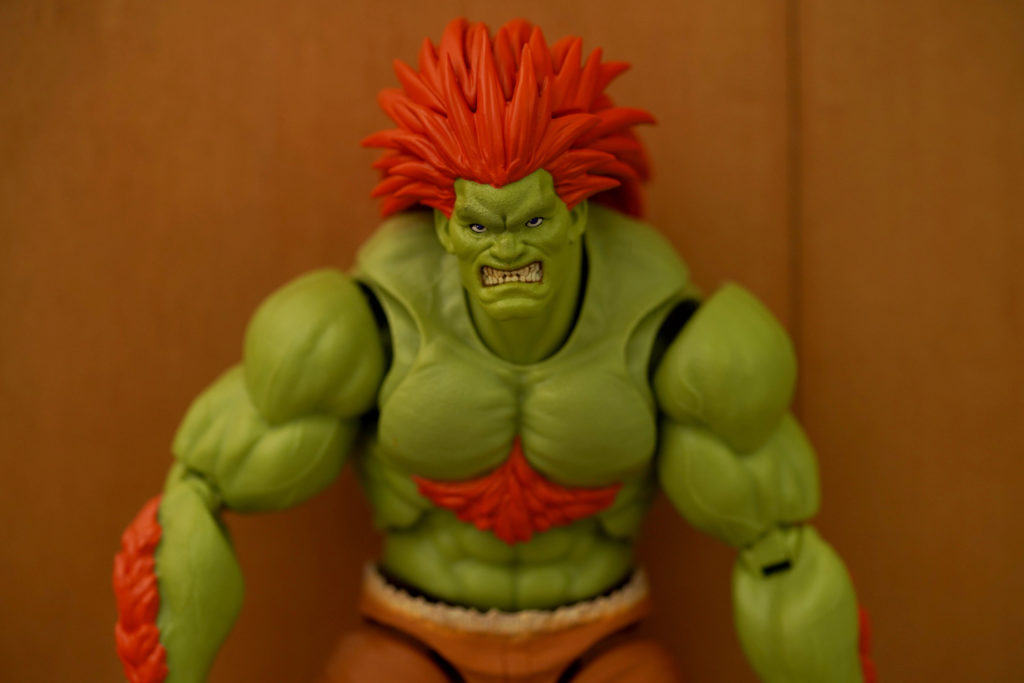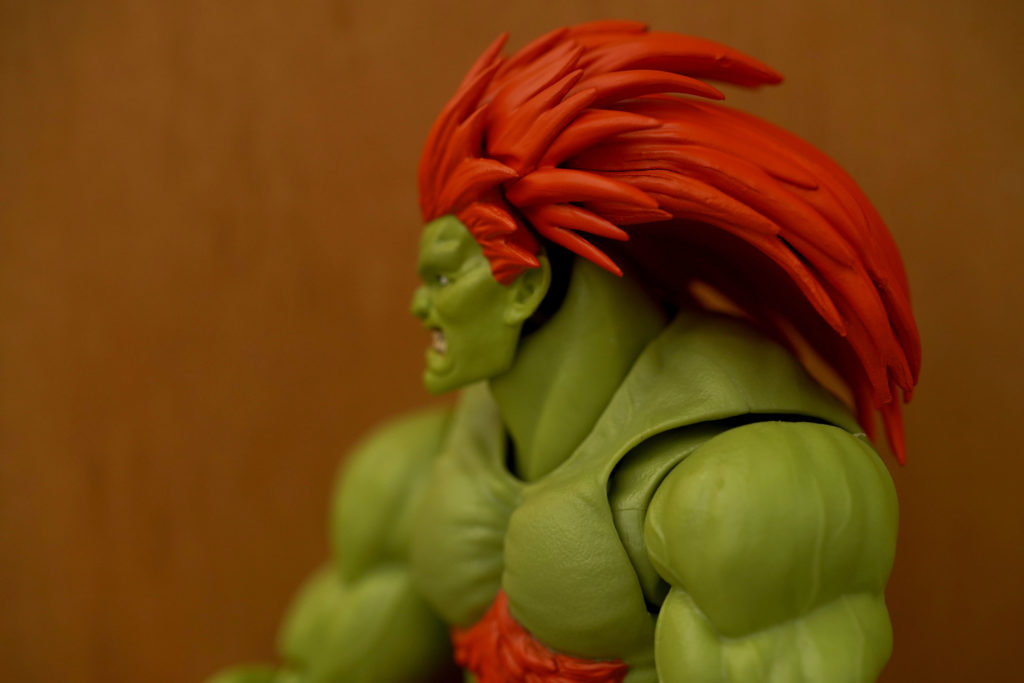 I find it a bit hard when trying to recreate the rolling attack of Blanka as some of the parts cannot be fully bent. You need to be careful when handling the figure especially when bending them to certain positions as you don't want the plastic parts to reach its breaking point.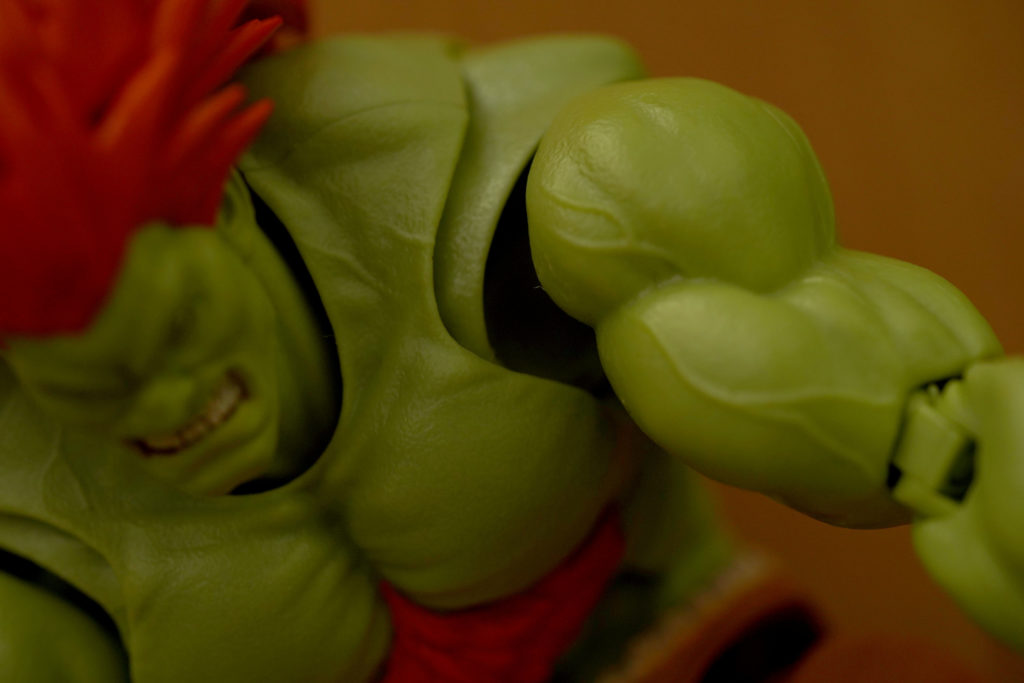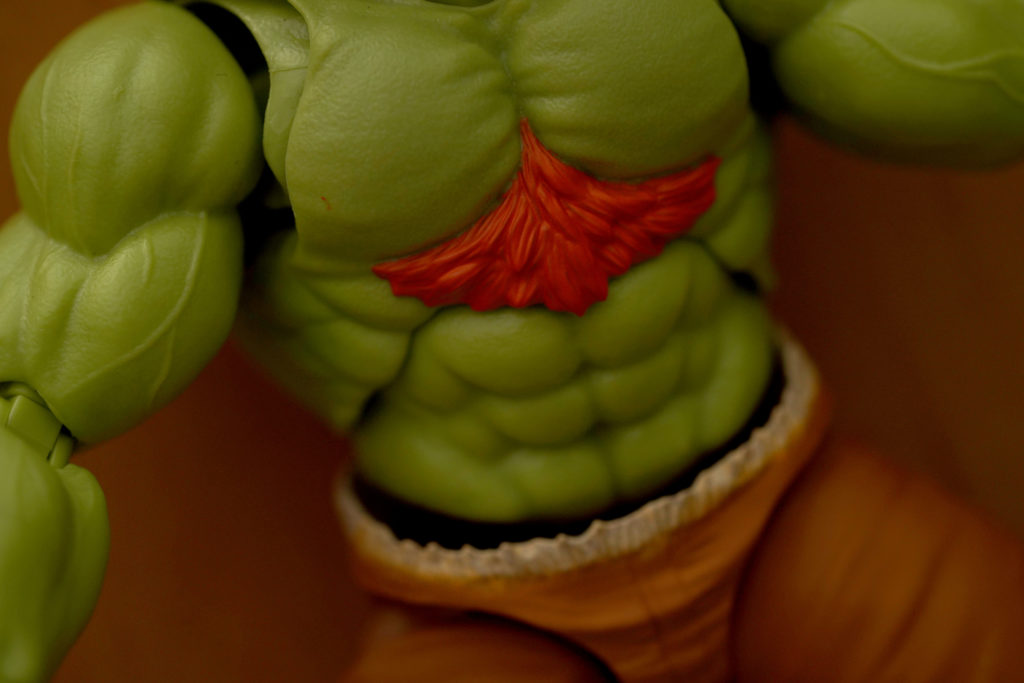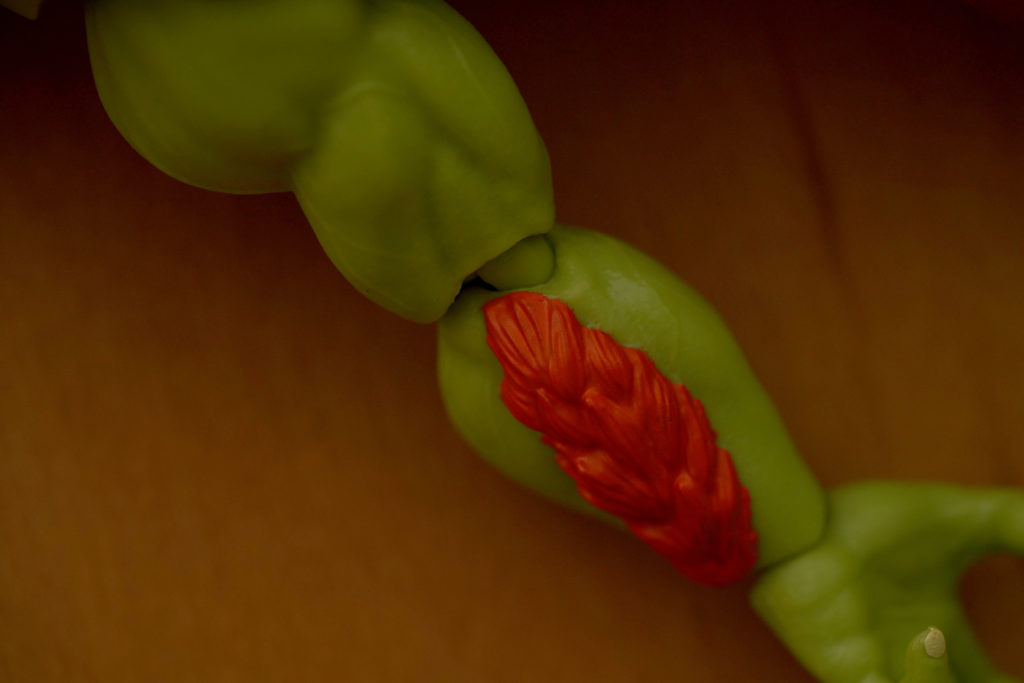 As what I've mentioned earlier, Blanka's hair is articulated to create more variety for posing. Although the bad part about it is that the ball joint tends to come off easily so it's quite tough to manage especially the bigger hair part.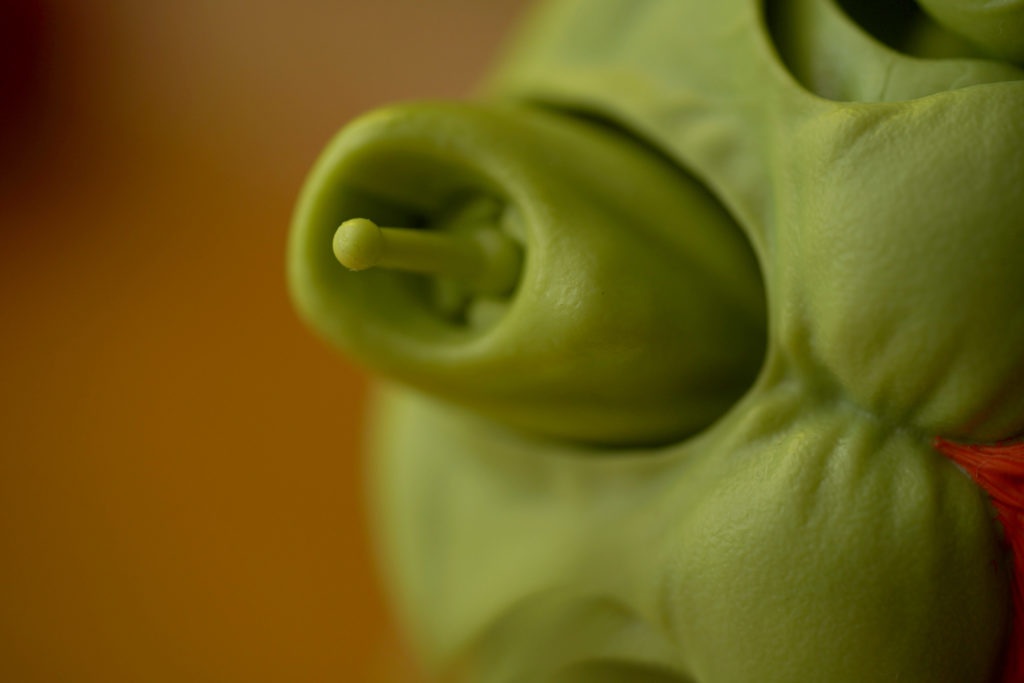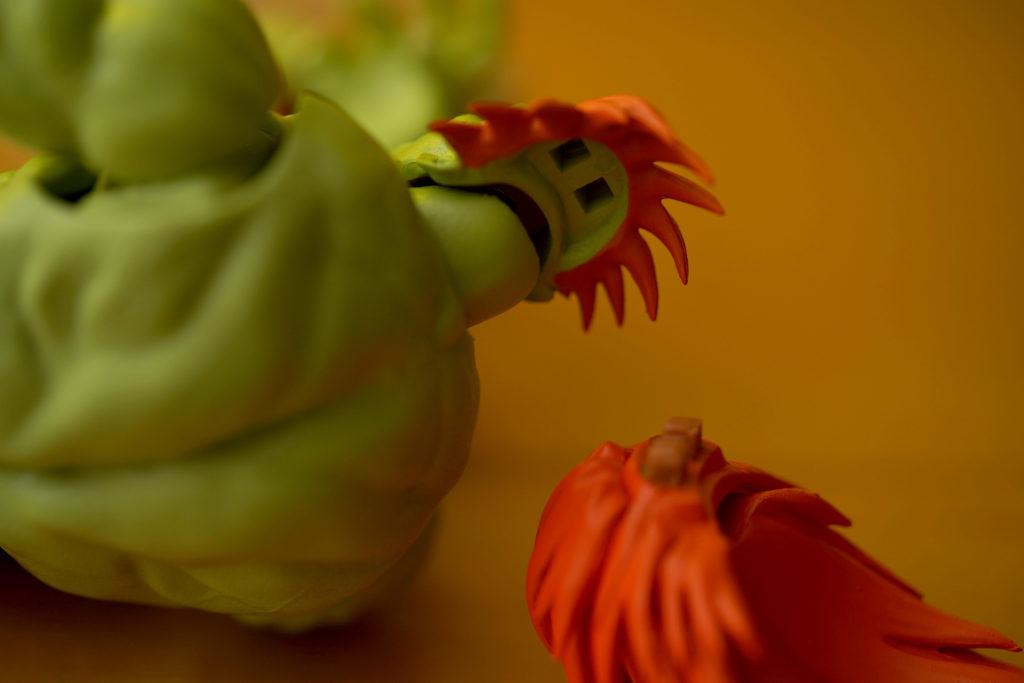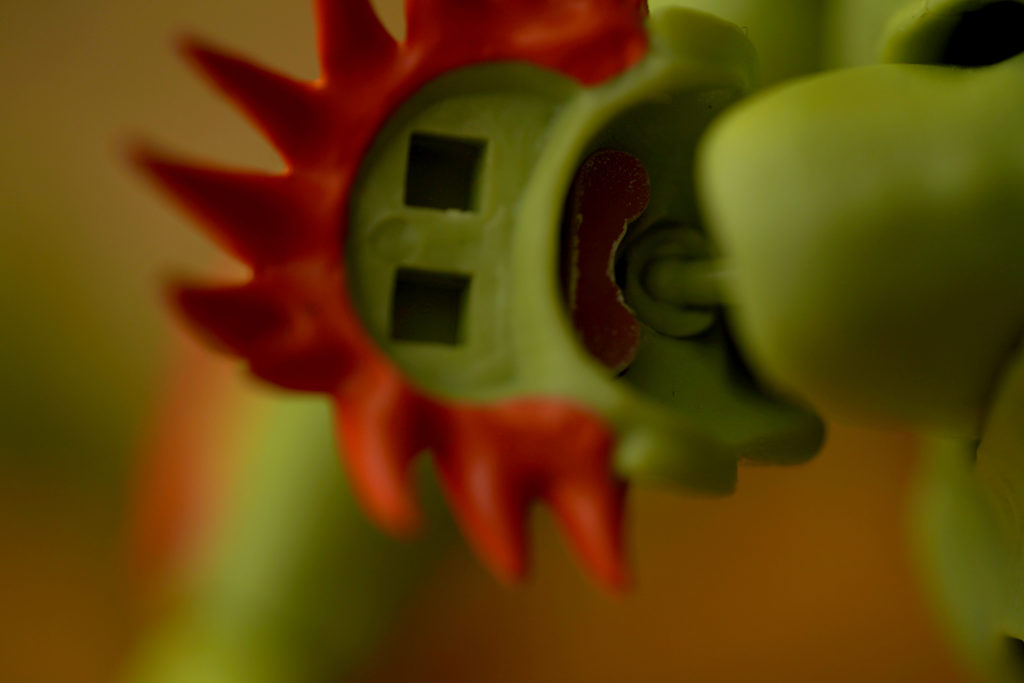 When changing it's head part – you need to be extra careful as the connecting ball peg is thin which appears to be very fragile. Changing its head was a bit of a challenge for me.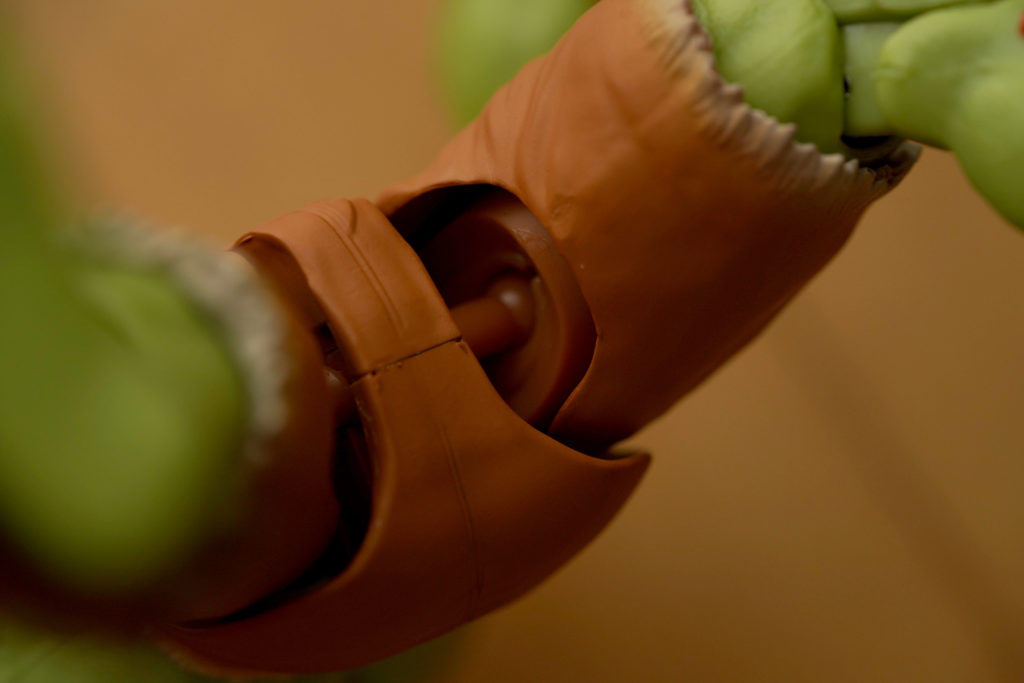 The paint application for this figure was neatly done although I would've liked to see more shades of green or orange in its overall finish. There are also some small details added to the figure such as its muscular veins and the chains on both its wrists and ankles.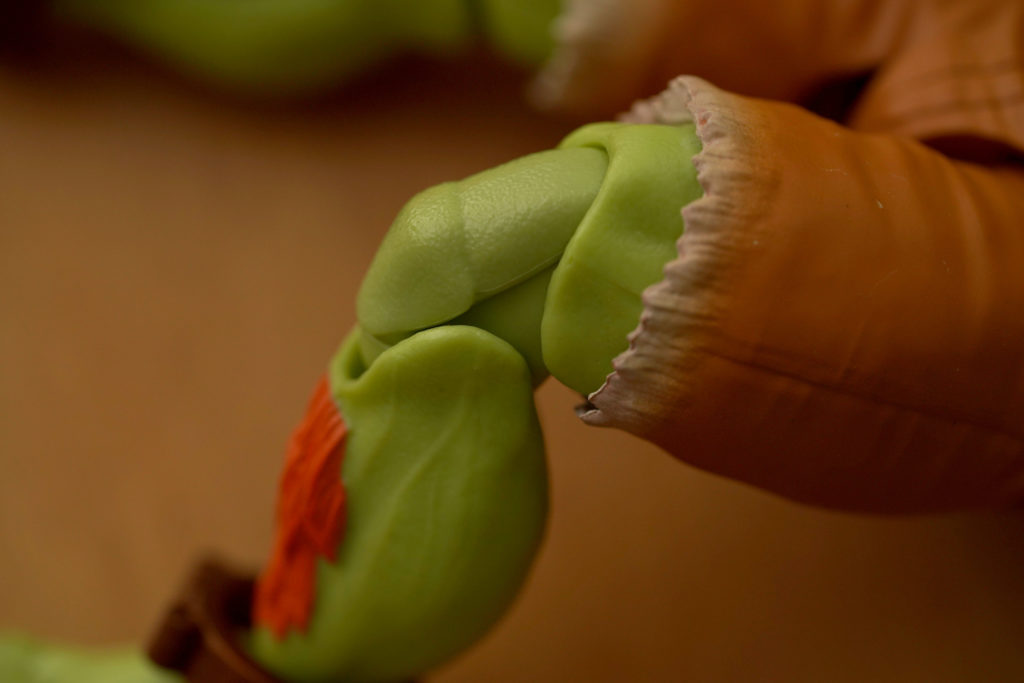 Overall Rating
I'd say that this is one of their best Street Fighter Figuarts figure to date. I liked how they made it game accurate in appearance despite the lack of accessories included. I'm excited to pose him together with the rest of the Street Fighter Figuarts I have. I highly recommend this figure especially when you've already started collecting the other Street Fighter figures.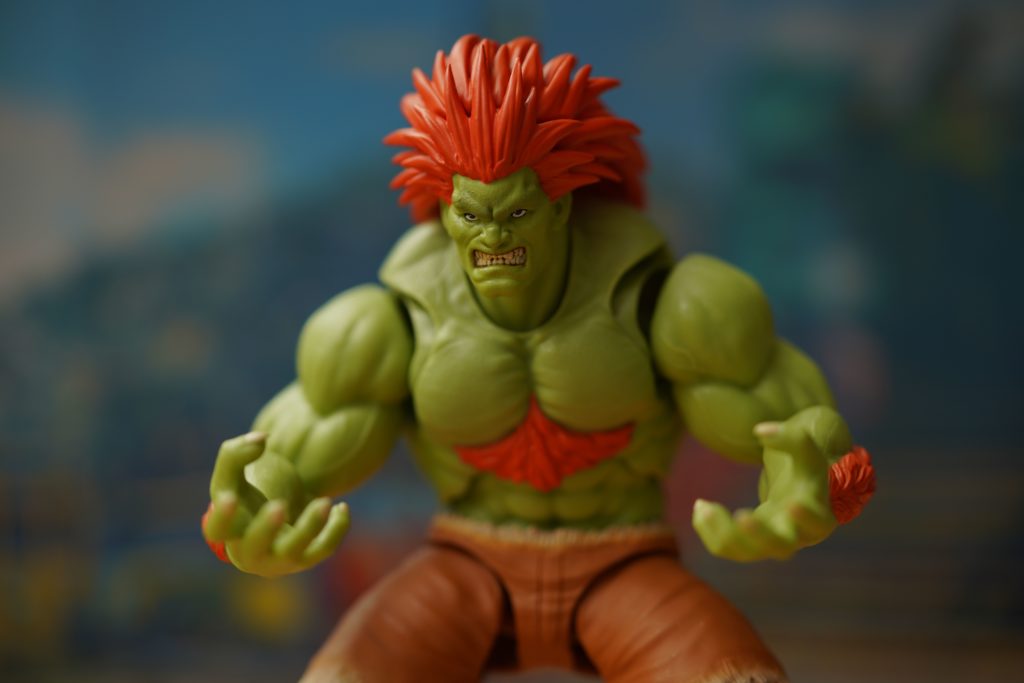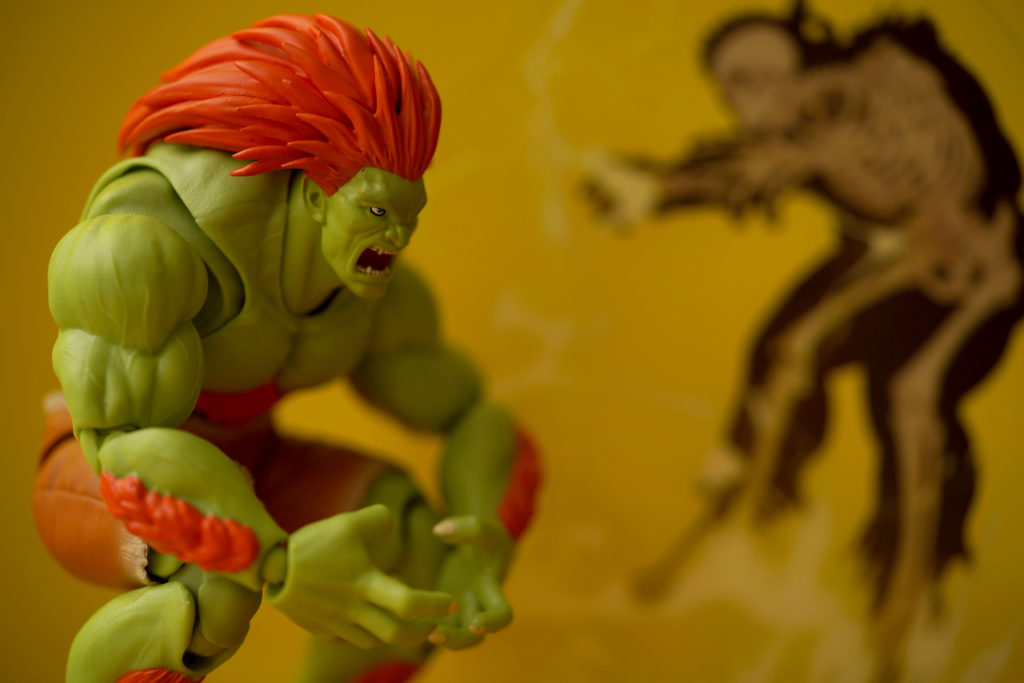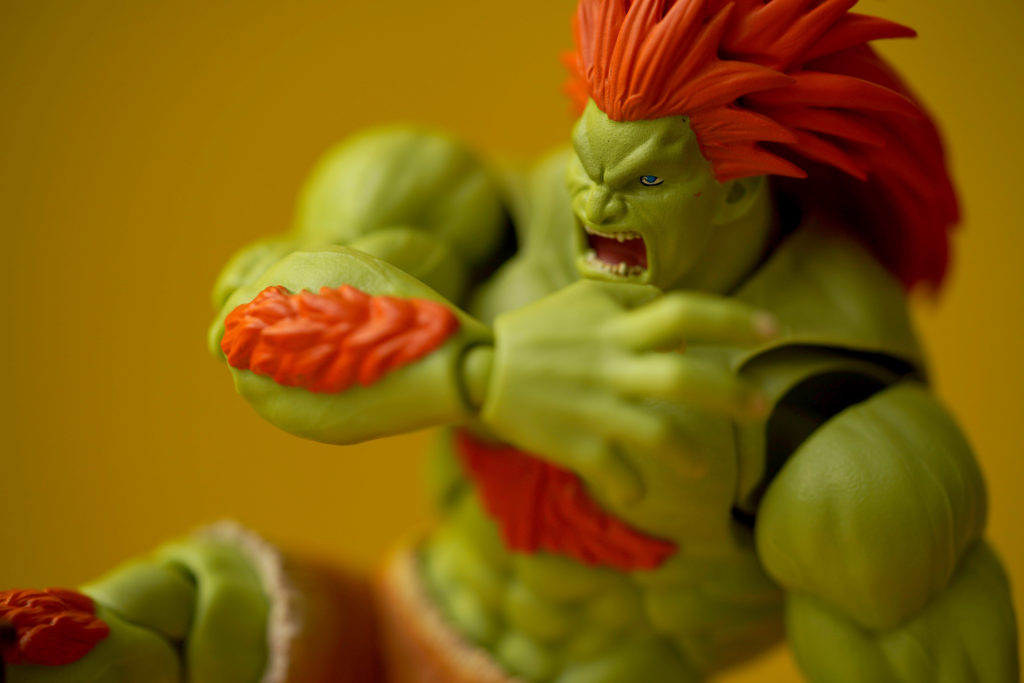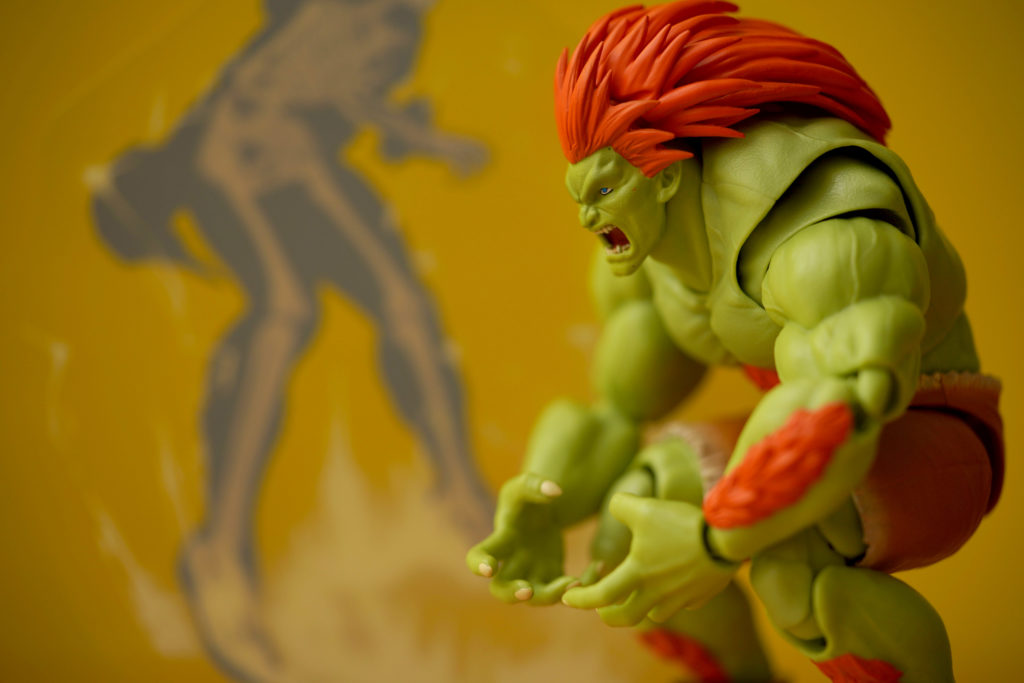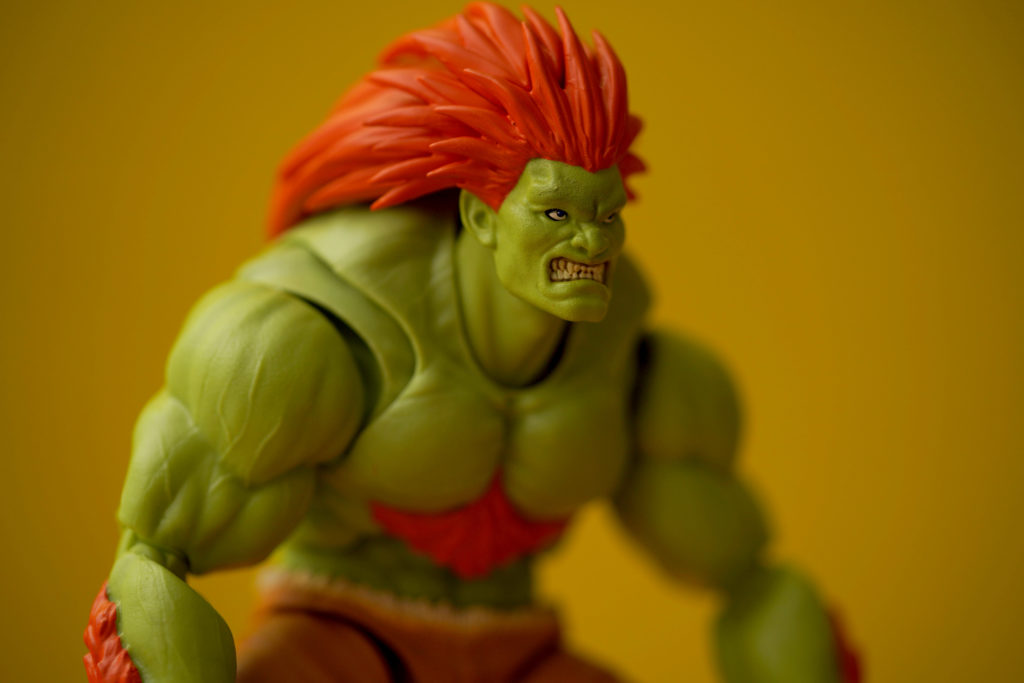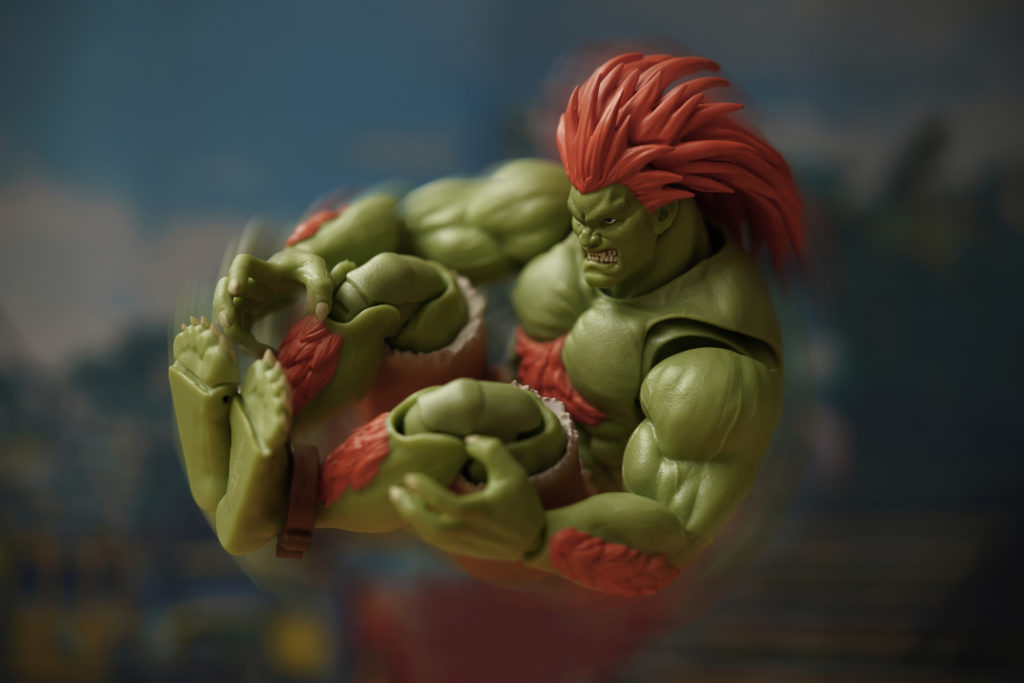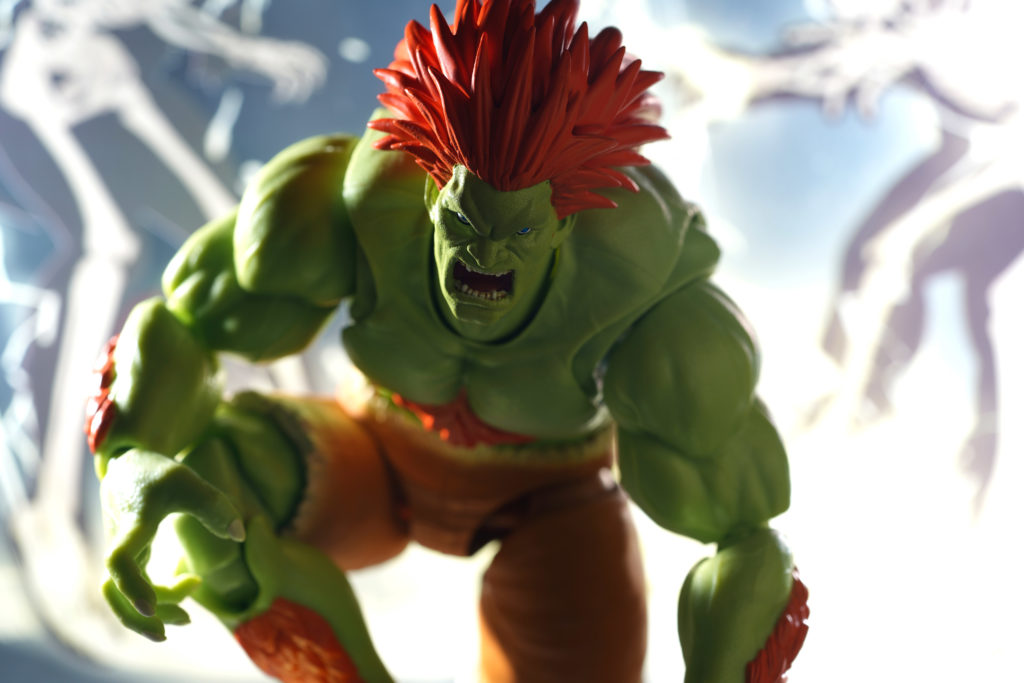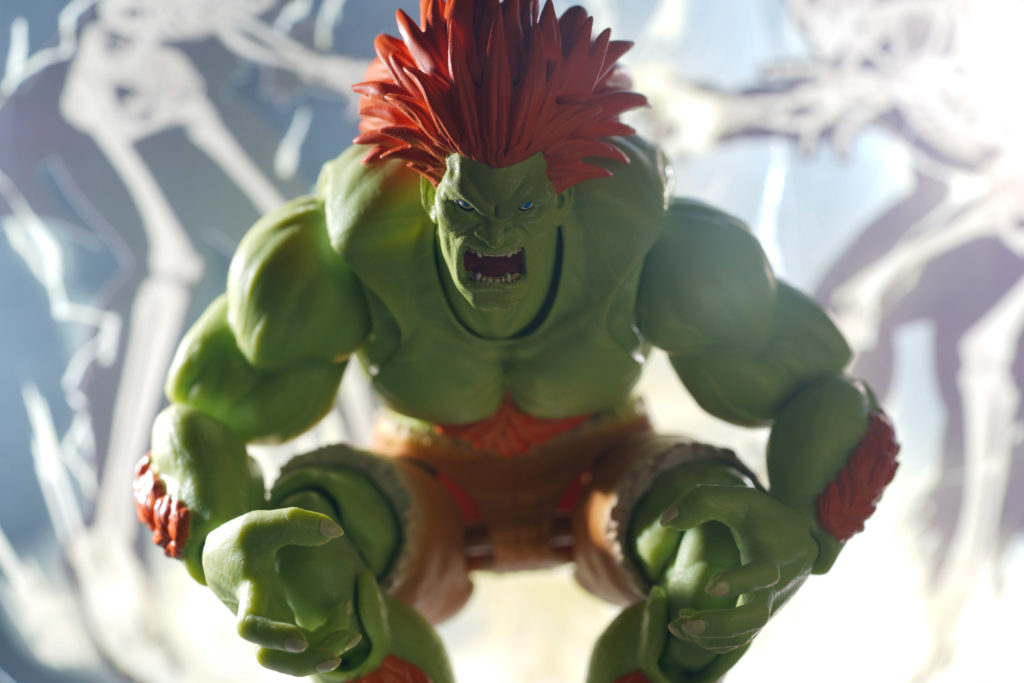 Stay tuned for my next review as I will be reviewing Vega (Balrog) from the Street Fighter S.H.Figuarts line!
To order your own Street Fighter Blanka figure, visit GreatToys Online's store to place your order. You can also see other figures up for sale in their website!