I'f you've been following my review site, you know that I'm a huge fan of the Street Fighter S.H.Figuarts figures and now it's time to do a review for the most talked about figure when it was announced – Sagat. Sagat is one of the Shadaloo Four Kings – although in Street Fighter V his position was interchanged with F.A.N.G. depending on which story mode you'll be playing. I hope since they've released Bison, Vega and Sagat, we get to see a Balrog figure soon from S.H.Figuarts!
I've been doing S.H.Figure reviews for the Street Fighter line for a long time now and somehow I'm keeping track of what Bandai has released. Here are some of the reviews I've done for the Street Fighter S.H.Figuarts line. Feel free to check them out!
Today's review is all about the latest S.H.Figuarts Street Fighter Sagat figure. This review is brought to us by our friends from GreatToys Online. To see more figures up for sale, you may visit their stores, website and even their social media sites.

Box Design
The box design – as I've said again and again – is very consistent for this line. I liked how they kept it simple. I'm quite surprised that the box itself is same as the others given that Sagat is one of the tallest in the Street Fighter series.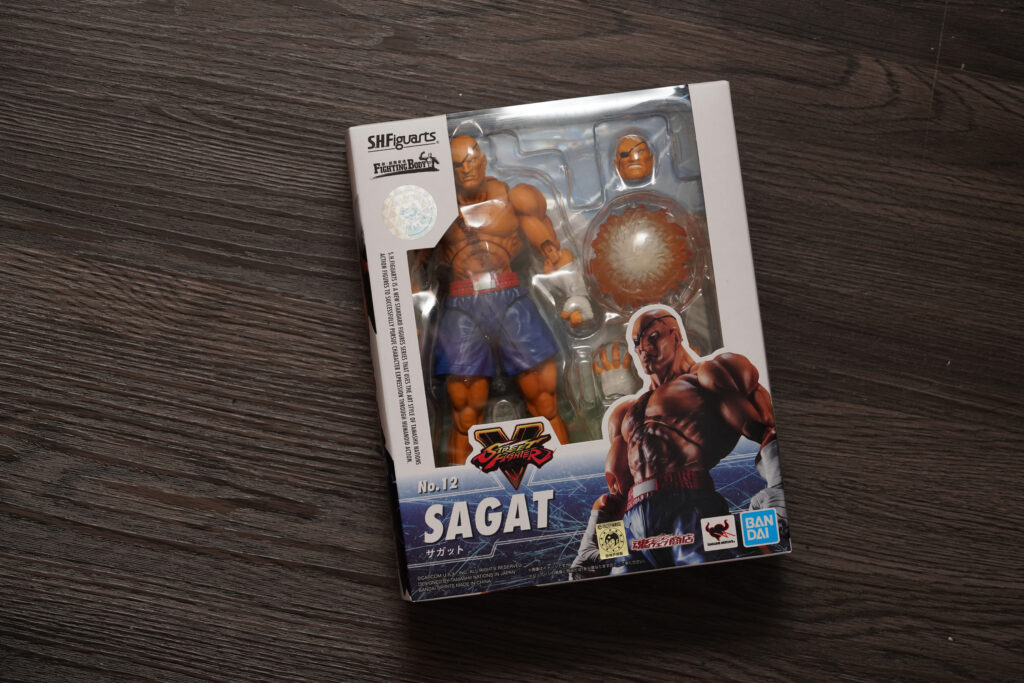 Remember to always look out for authentic seals to ensure that your figures are 100% authentic. Beware of counterfeit products!
First Thoughts
As I've mentioned earlier, seeing how tall the actual figure is – I wished they've added more height to keep it very true to the character's design. I also feel that this particular figure looks very orange on the skin colors. I wished they made it more fleshy than tanned.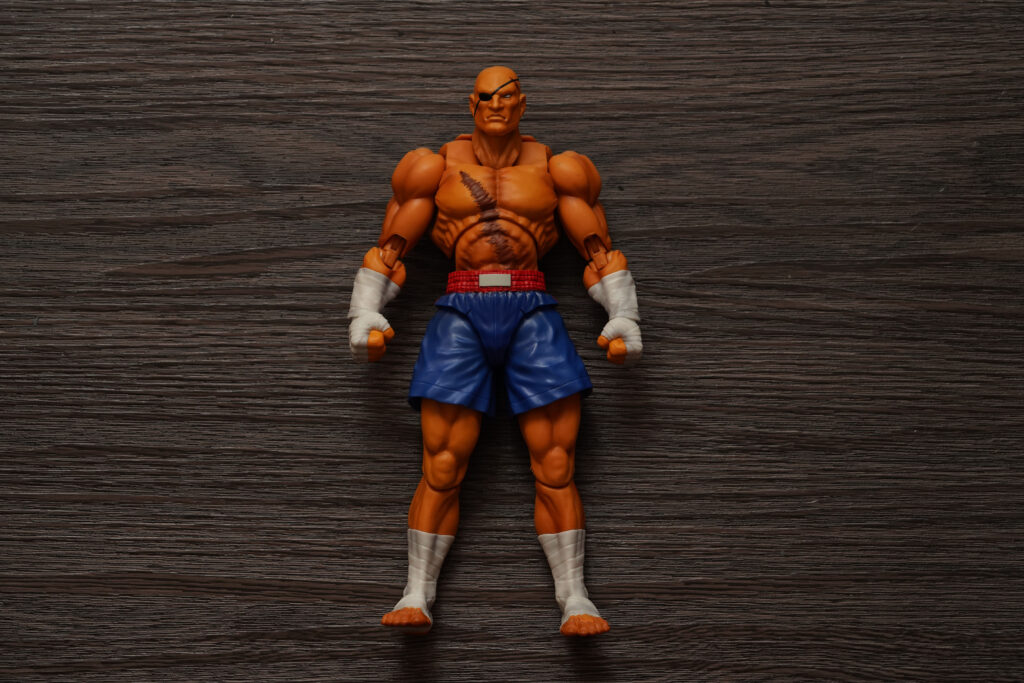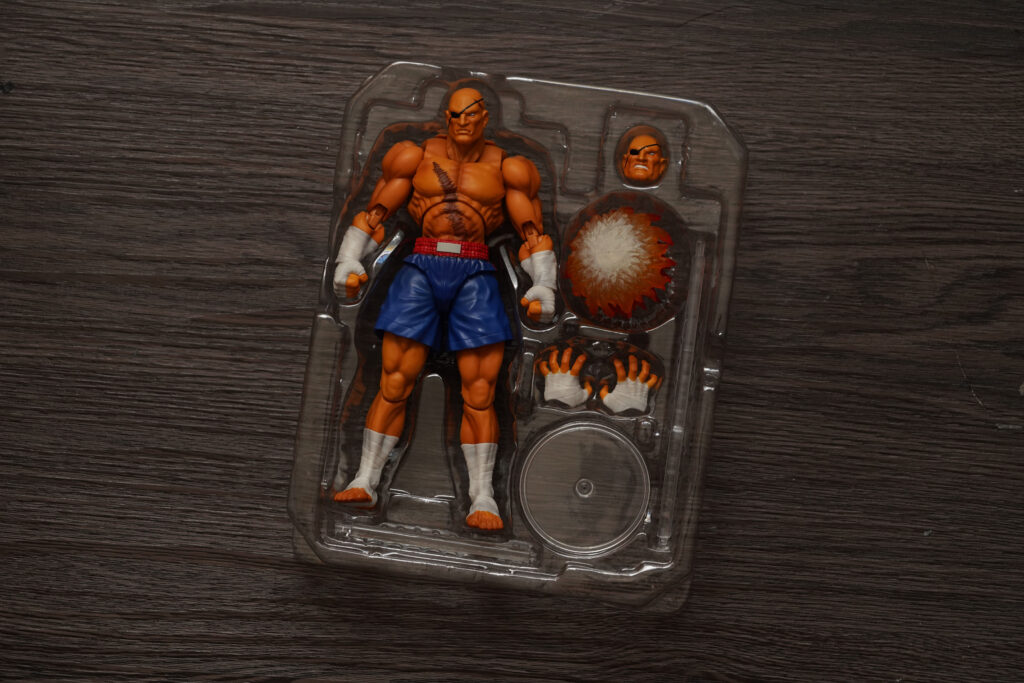 What's Inside the Box?
The number of accessories included in this set is just right – not too much but we could've some more effects or even interchangeable hands. The set includes an extra head replacement, interchangeable opened hands, tiger shot effect, a short and tall effect holder and a base. The set also includes a background of Sagat's stage in Thailand.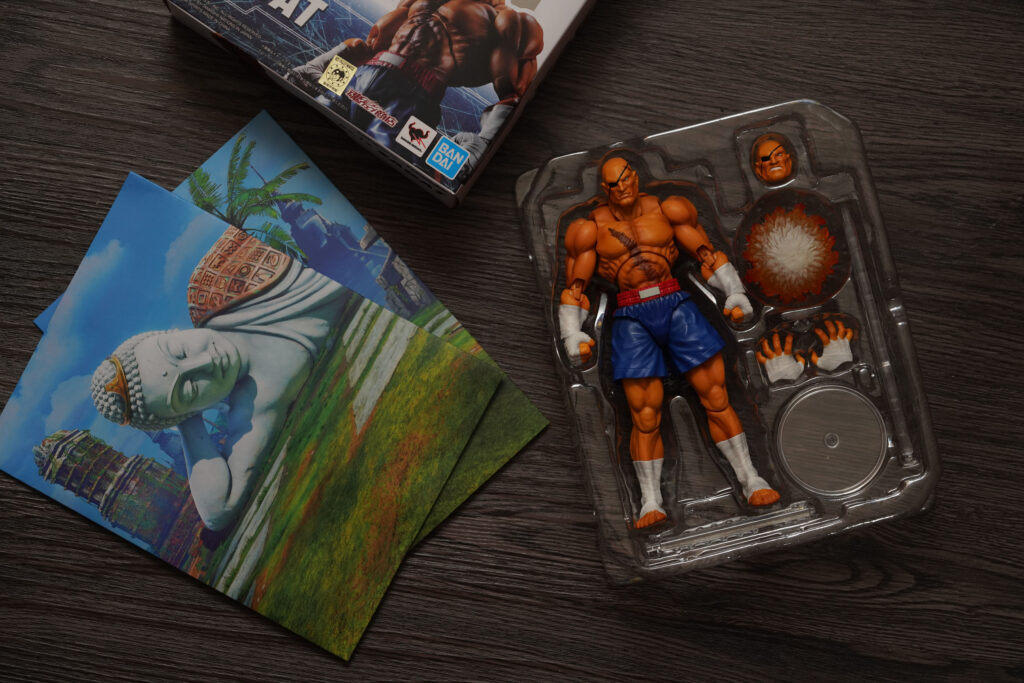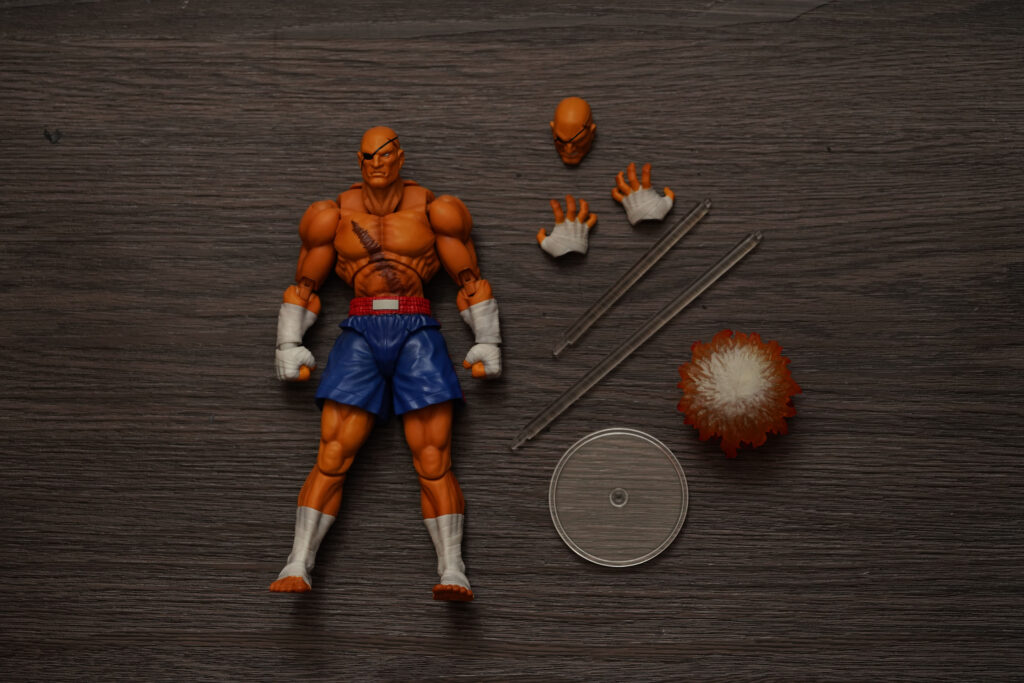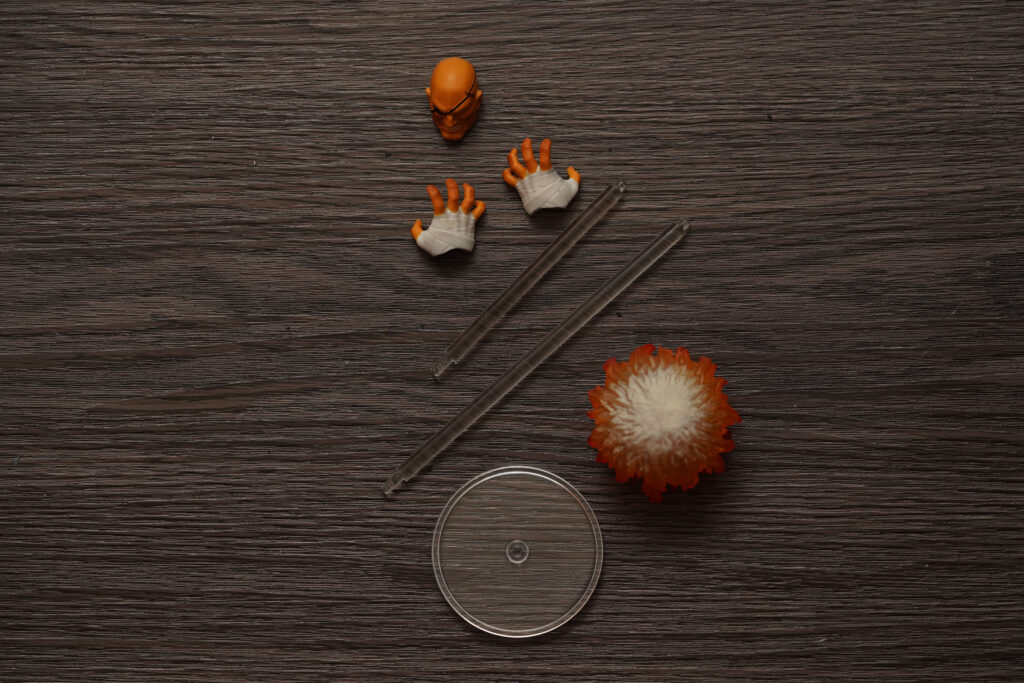 Figure Articulation
This figures is made under the "Fighting Body" series in the S.H.Figuarts line. What the figure lacked in accessories, they've redeemed in the figure's articulation.
I really liked that the shorts he's in had many articulation possibilities, with this the figure's legs can be raised very high to mimic his kicking moves and knee attacks. This is one of my favorites features of the figure.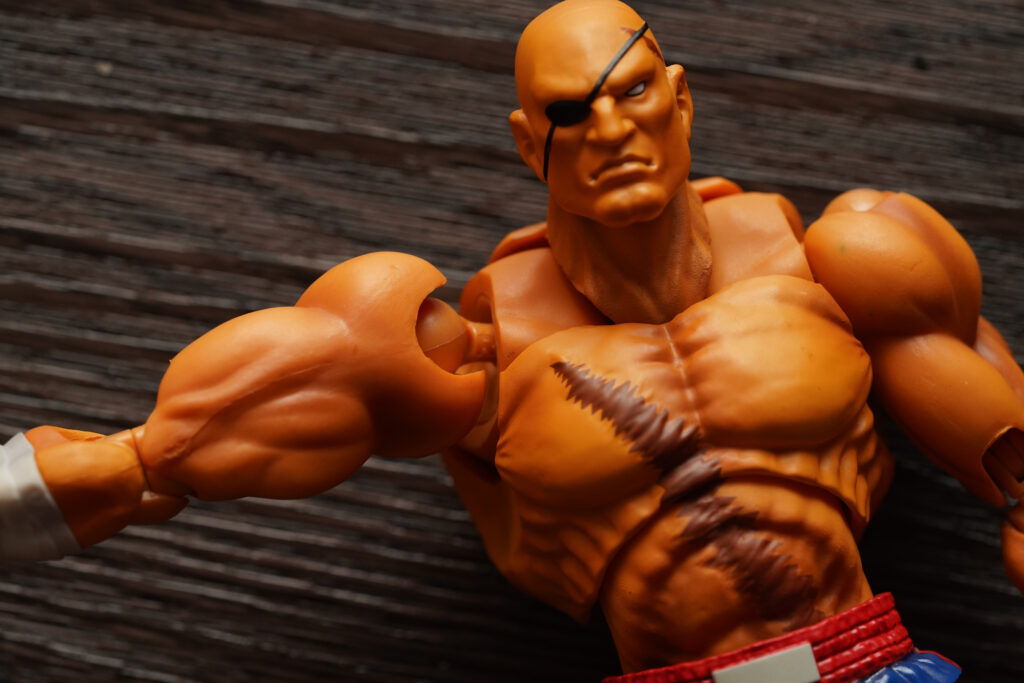 I've also noticed that this figure can nod down very low – maybe to look down at the smaller S.H.FIguarts very convincingly to show the height difference. But if they've made the figure taller – probably this nod would be better and more noticeable.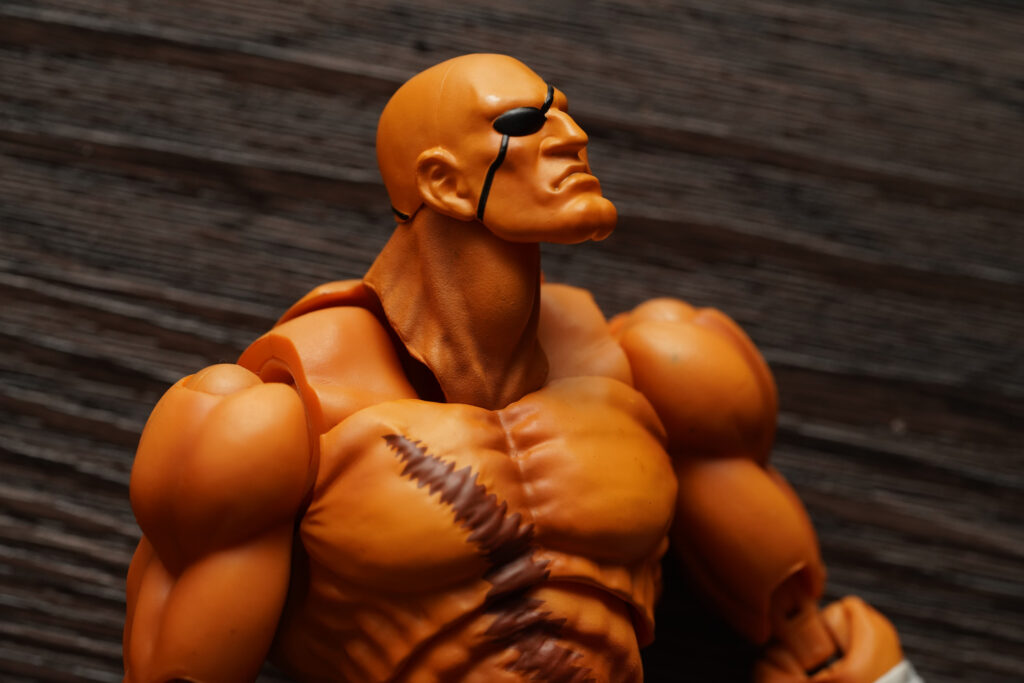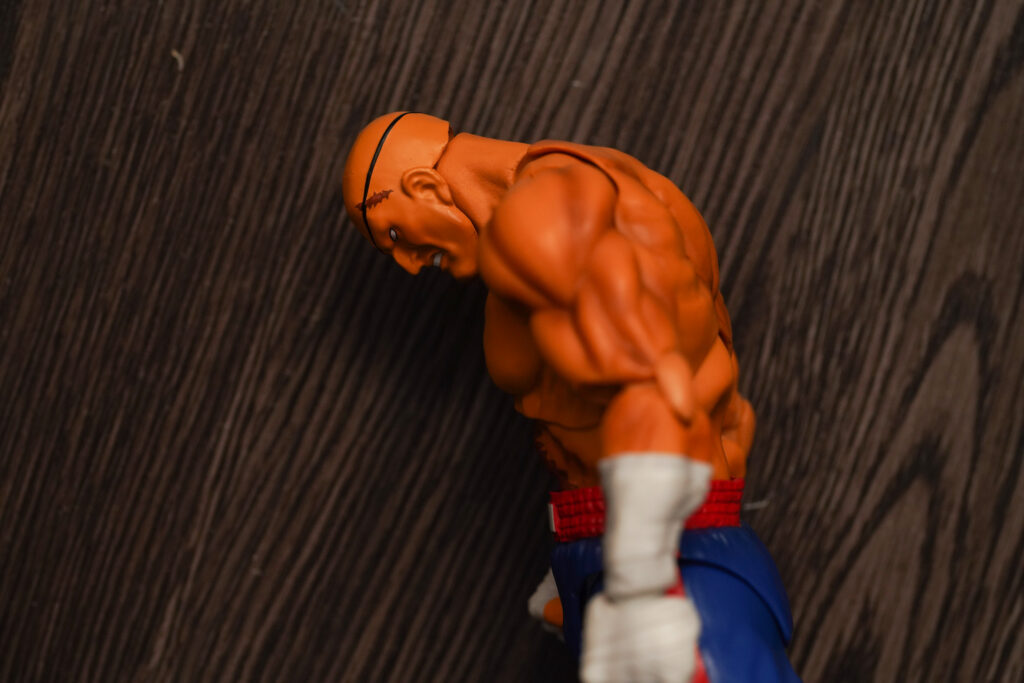 Figure Details
I liked the paint apps for this figure although I feel – as I said earlier – it looked very orange to me. The color is too tanned and he really stands out compared to the rest of the Street Fighter S.H.Figuarts figures.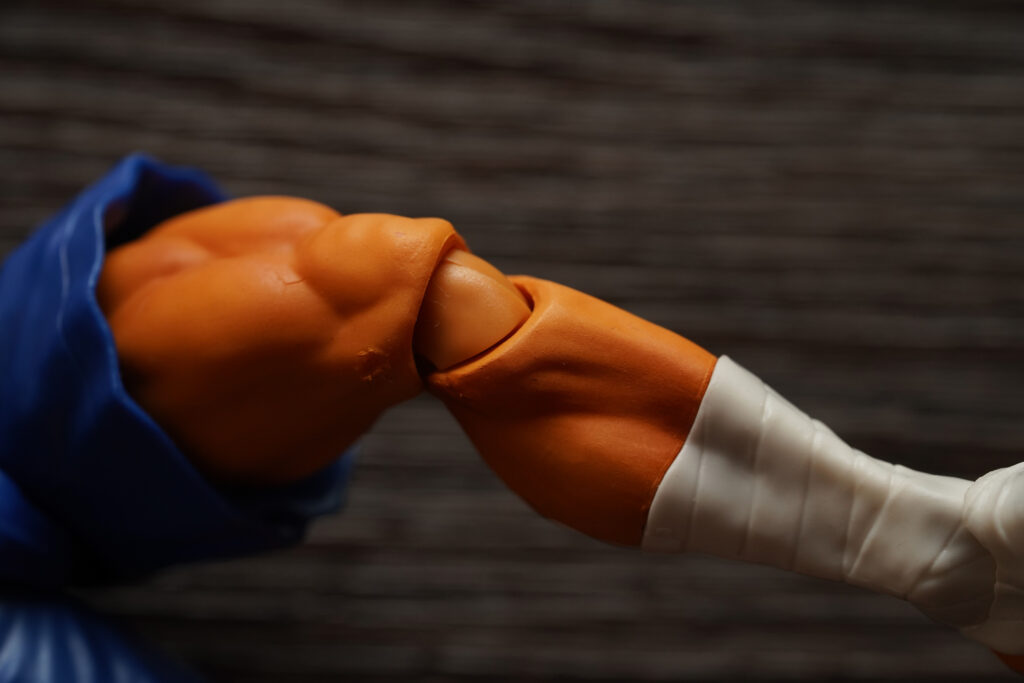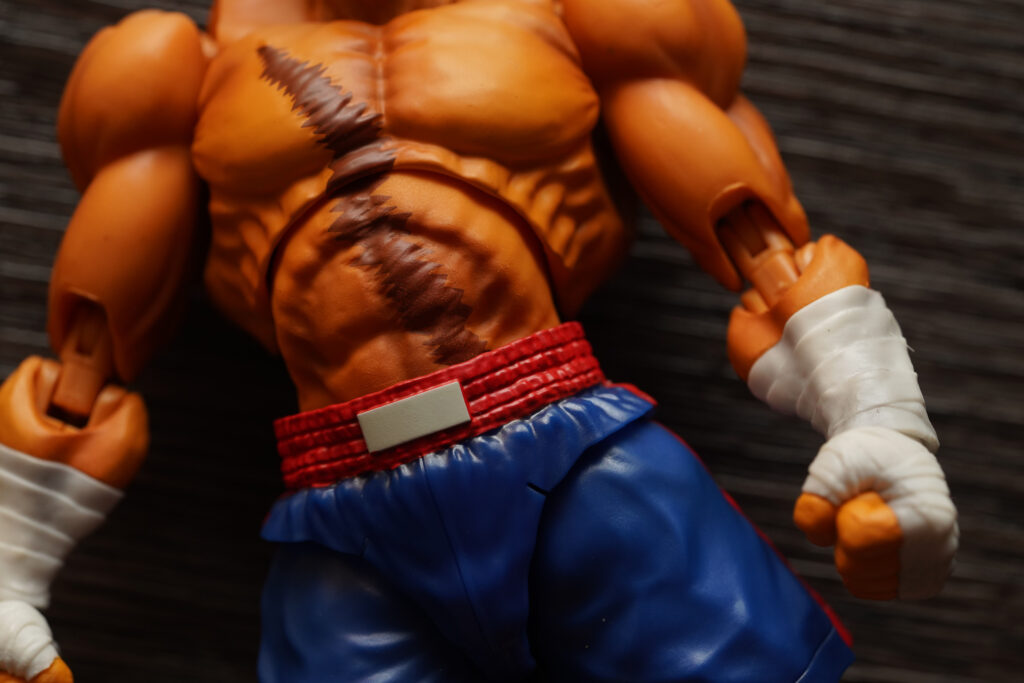 I kinda liked how the shadows somehow toned down the very orange color of Sagat – this could be a saving grace to the figure's color.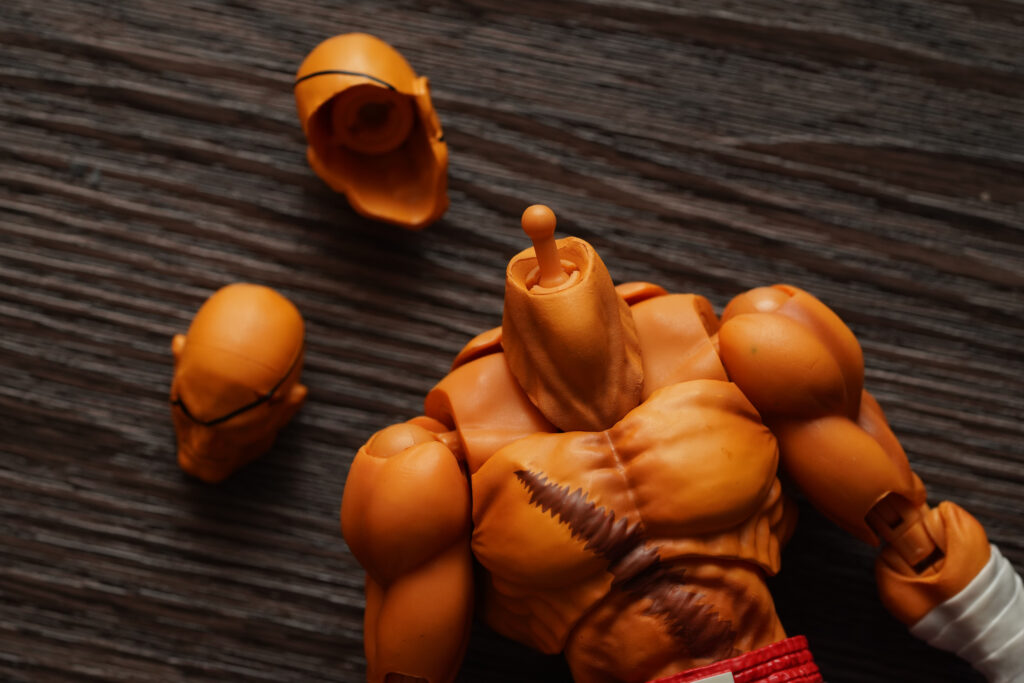 The angry face replacement is just okay – I wished they've made another one with more intensity on its expression. But, it's still okay. I like how they made the figure very proportional – the figure is not so tall but the overall body proportion looked okay and balanced.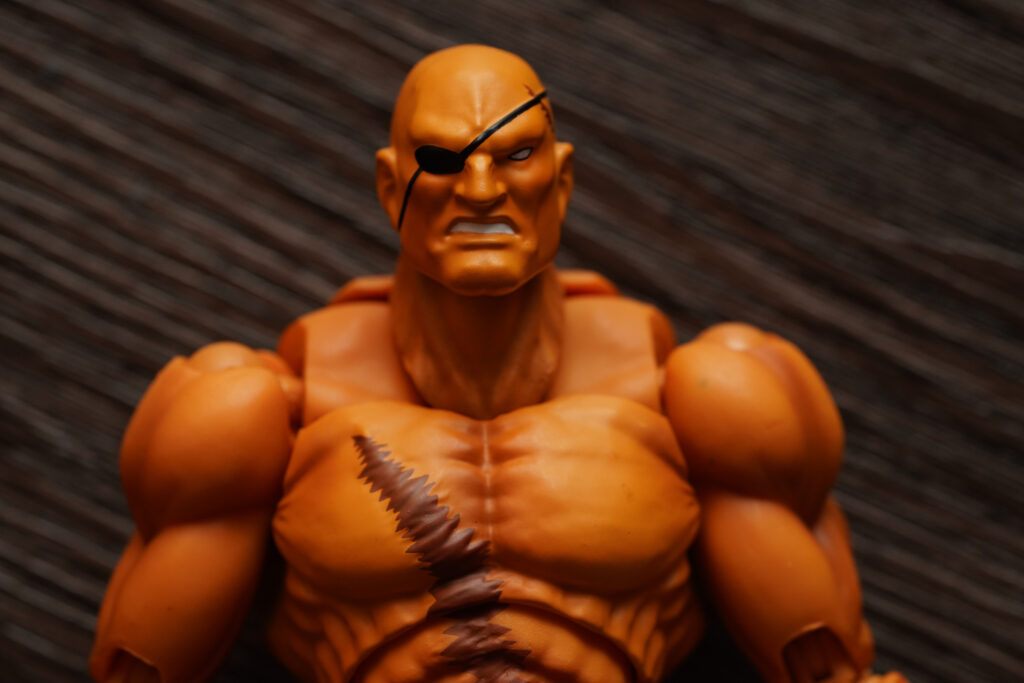 The tiger shot effect's pain app was nice, i liked the color gradation between the white transitioning to the orange color. THe pointy parts seems very fragile so you really need to take case of it – not to drop the effect as it might be spoiled or you might break the tips.
Overall Rating
Although the figure seems shorter that what I wanted, this is still a good addition to my S.H.Figuarts Street Fighter figure collection. I really liked how it pairs up with the Ryu figure but I still wish we could've gotten a taller figure to make the difference versus Ryu very distinct. I hope that Bandai will release some more figures soon – I'm looking forward to seeing Balrog, Rose or even Cody!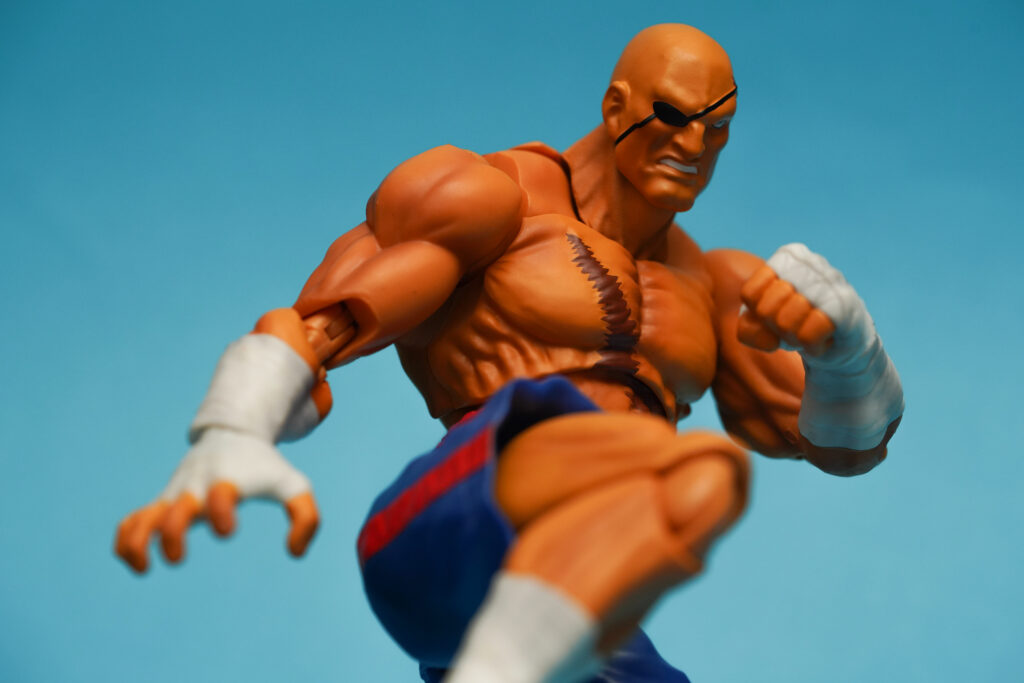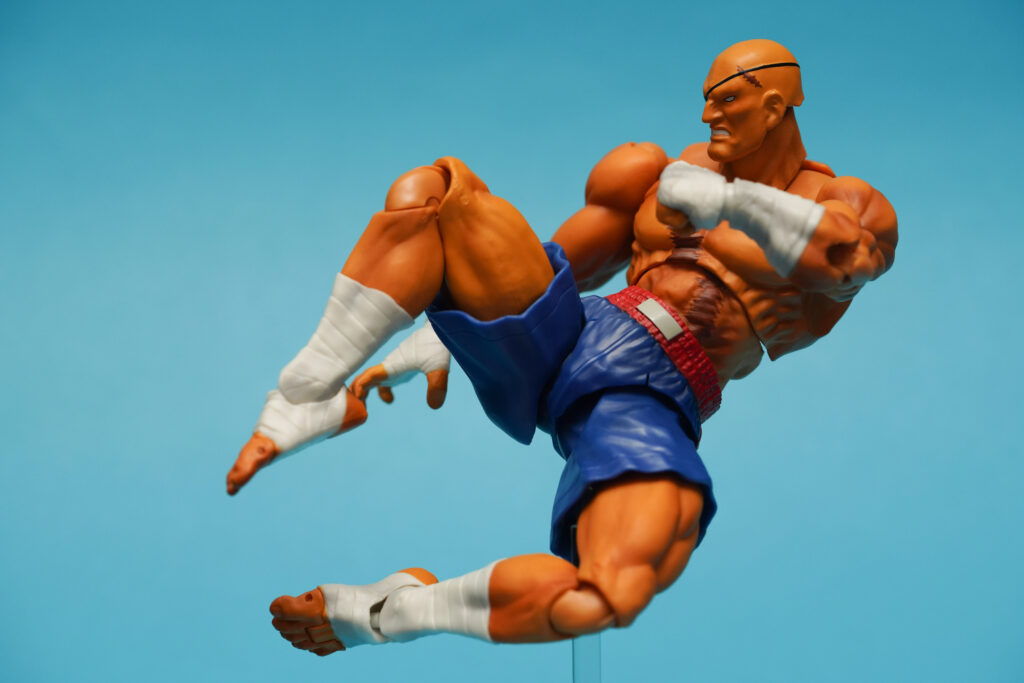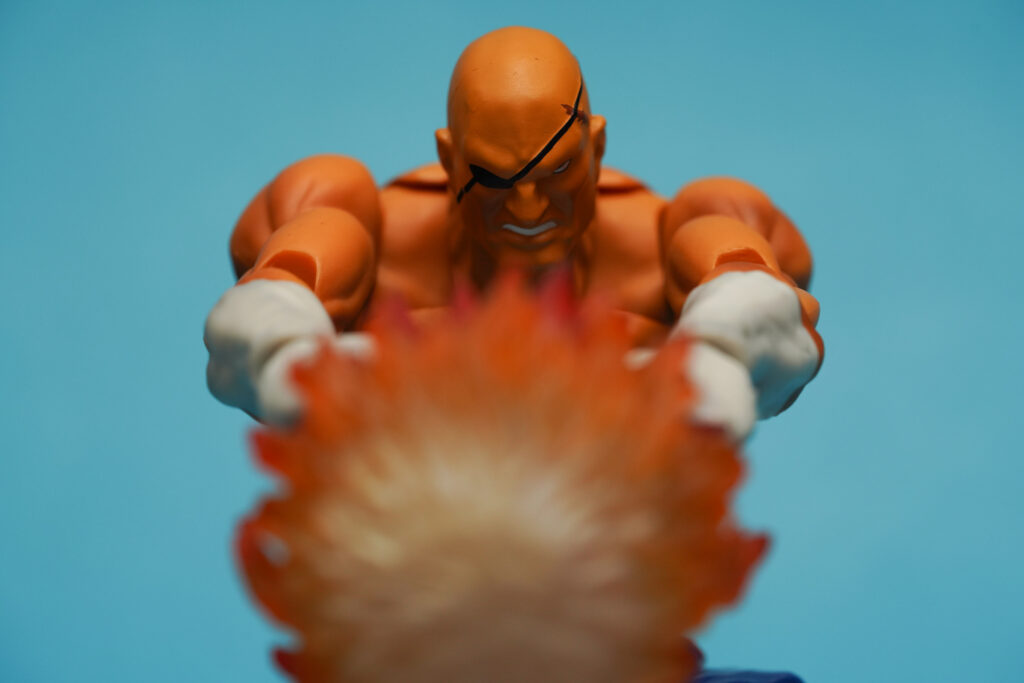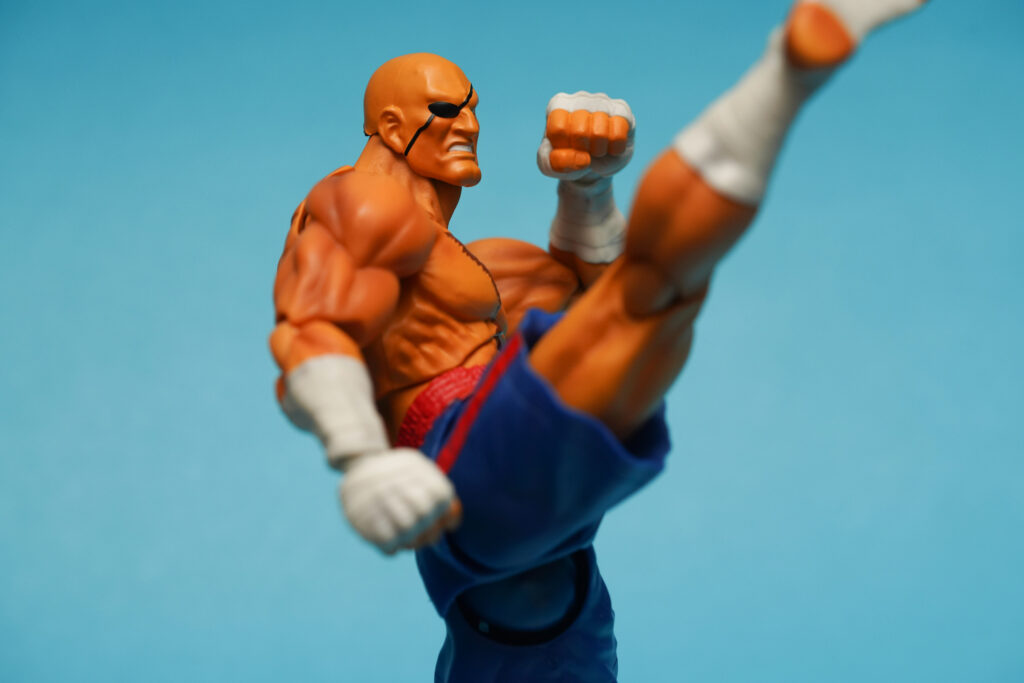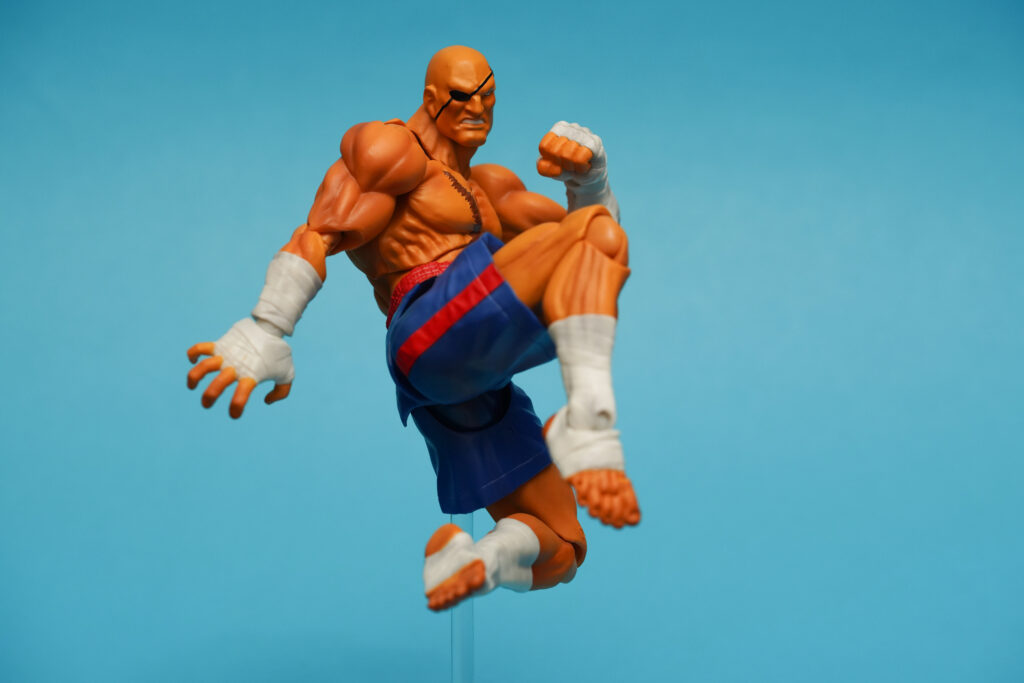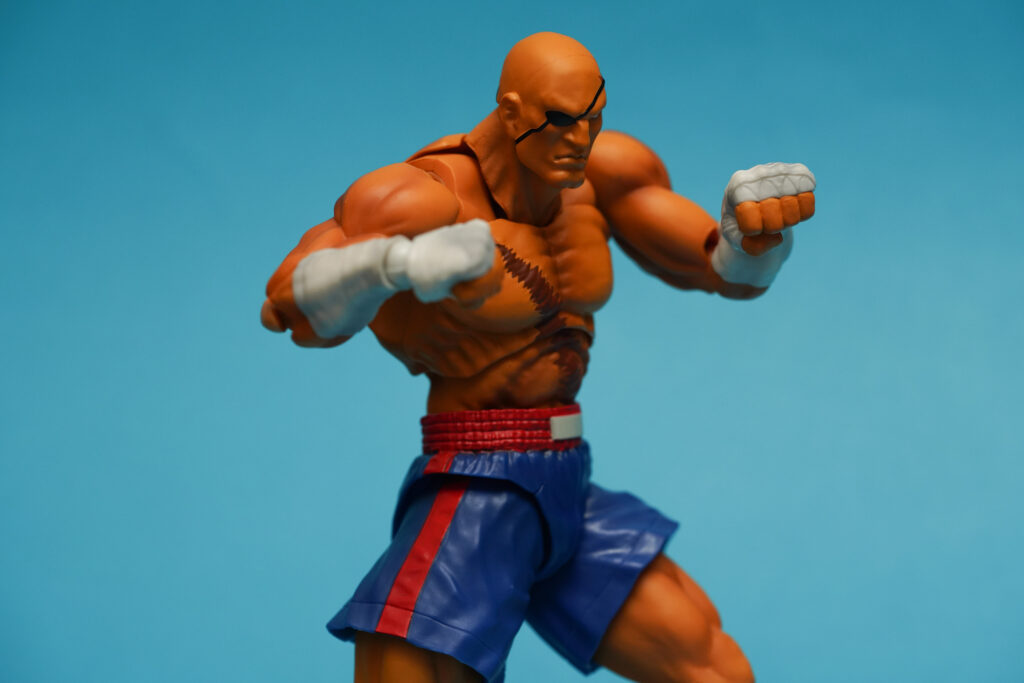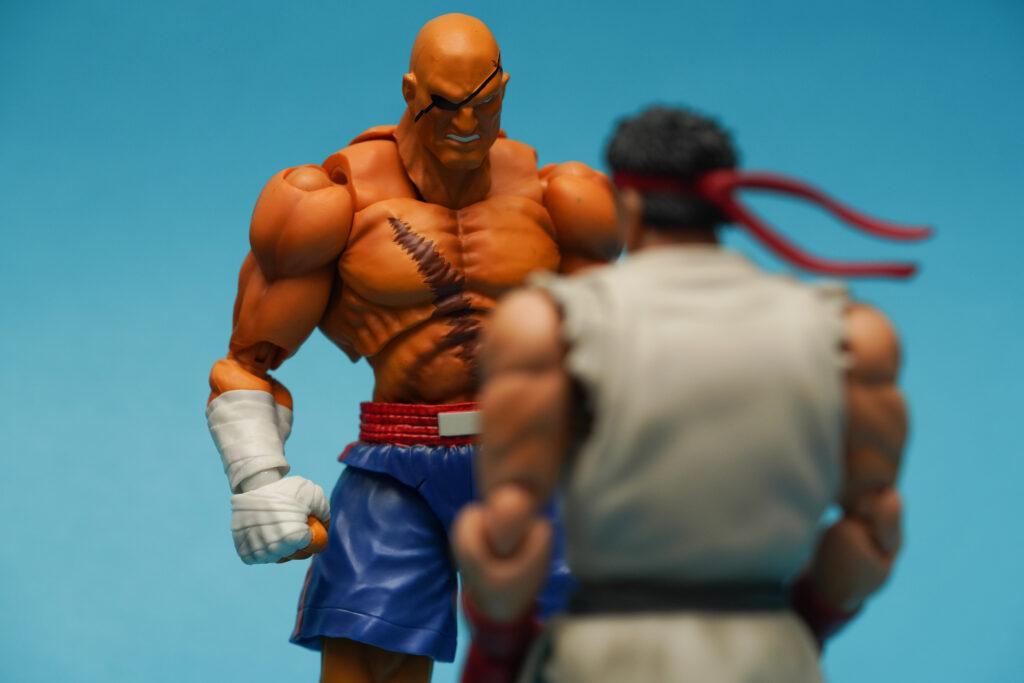 To order your own Street Fighter Sagat figure, visit GreatToys Online's store to place your order. You can also see other figures up for sale in their website!